I've received lots of requests for another style post by one of my BFF's, Sara. And today she is back with some of her favorite summer pieces…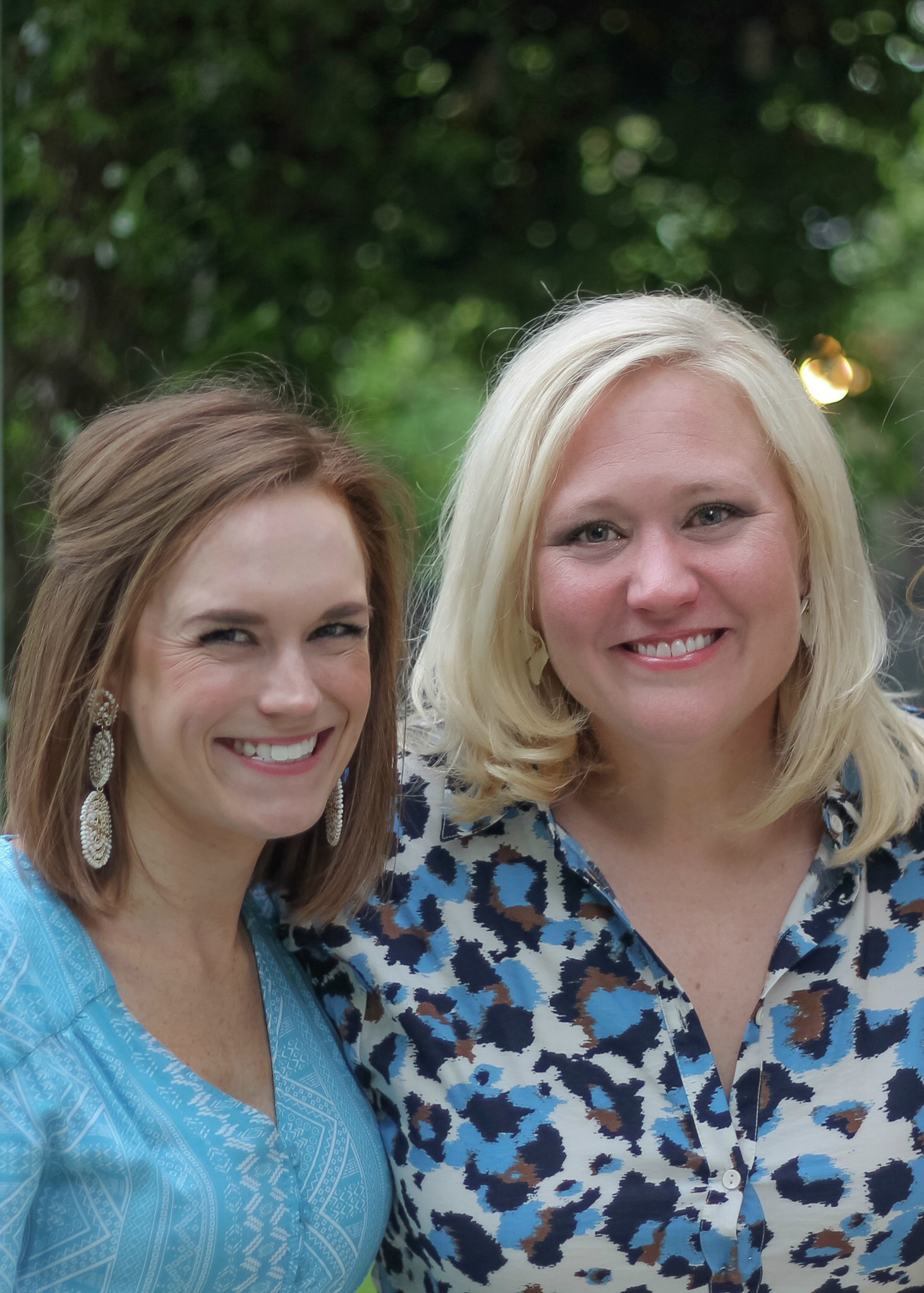 Hey ladies! I'm back with some inspiration for your summer wardrobe. Now these are not technically plus size but most come in large (size 12) or extra large (size 14). Some of the J. Crew, Ann Taylor and H&M options do have plus sizes. I have had a lot of fun picking out my summer wardrobe this year! I also found some really cool shops on Instagram to buy affordable, cute clothes. I picked a lot of items with tons of bright colors this year, I mean that is what summer is about, right!!?? So let's get started…
Shop Chartreuse
There is a cool boutique out of Louisville, KY…Shop Chartreuse. They have adorable pieces and really great prices! Some of my favorites: Hot Pink & Red Off the Shoulder Dress // Yellow Dress // Hot Pink Top
Tuckernut
I do love some Tuckernuck – but they do have some pretty expensive pieces that just isn't in my budget, however sometimes they do have some less expensive items that are just adorable. Here are three items I bought for summer: Pippa Fringe Dress // Roberta Roller Rabbit top // Marguerite Red Top


Nordstrom
Every season I pick up a few things from Nordstrom.
Let's start with dresses. I almost bought this cocktail dress for a wedding this summer but ended up going with this gorgeous lace one. This cocktail dress is amaaaaazing too. I love this eyelet dress and it's a good price. This knot dress is on major sale and comes in a lot of great colors. This is a great everyday dress. Love this ruffle dress. I just bought this bell sleeve dress and it's on the way!
This embroidered tee is great with jeans. I'm buying this lace & crepe blouse! This puff sleeve tee is a fabulous staple top. And this blouse is so fun and would go well with black pants for work or jeans for a night out!

Gray Monroe
Found this cute little boutique on Instagram … Gray Monroe. Here are the three things I bought that I loved:
Mateo Dress // Julian Dress // Evelyn Top
H&M
I really needed at classic black dress and I found this precious AND inexpensive long sleeve black dress on H&M. It is great quality and so comfy.
Buddy Love
Love this comfy embroidered dress from Buddy Love – so cute and easy to wear dress.
Red Dress
My sister got me hooked on an online store called Red Dress – super precious items, good quality and really affordable. The one shoulder dress is one of their best sellers and I totally can see why. It's just adorable on and the fit is great. Casual Blue Dress // One Shoulder Dress


Ann Taylor
Ann Taylor is one of my go to stores for staples. Here is one of the cutest tops ever to wear with white jeans! I love this dress, this is a great relaxed tee, this flutter sleeve top is so versatile, this ruffle collar top is SO amazing and soft, this peplum top is adorable and I am definitely buying this geo blouse!

J.Crew
I love me some J. Crew – they have great staples for your wardrobe too. This smocked boat neck top looks fabulous with white or regular jeans. This drapey popover top and this popover top are super comfy and the weight of it is effortless. This peasant top is everything! A few more items I own and love or have on the way: Tiered Popover Dress // Lace Floral Dress // V-neck Top // Lace Trimmed Top (super excited for this one to arrive!!!)


Summer Salt
I despise shopping for bathing suits. It's such a laborious task for me each year. I typically do black for whatever style I choose (makes you look slimmer and that is always a plus). I found this swim suit line that I adore…Summer Salt. They have so many styles and colors. Here is the suit I bought that fits great! They have a rating for "butt coverage" – which is pretty cool. I prefer full coverage which is what the suit I linked is. It goes, A, B & C – where C is the most coverage. A is obviously the least.
I hope y'all will enjoy these wardrobe ideas for the summer! I had a ball searching for them and truly loved finding some new boutiques/stores to shop from. Happy Shopping! XO, Sara
Want more? Find Sara's last style post HERE!
updated 8/1/19
Sara's Weight Loss Journey
In response to all of the requests, Sara agreed to share information about her recent health journey for others who may be struggling with weight loss as well. We are all so proud of the hard work she's put into her health and to see her happy means the world to us.
Hey guys! So Christina asked me if I wanted to write a post about my recent weight loss journey and I agreed to do it! I am going to be totally upfront and honest about it. I have had a weight problem most of my adult life. I would lose a little weight and gain it back so it was a vicious cycle. I knew after my daughter was born in 2014 that I needed to get this under control, not just for me but for her too! I was so overweight that I could hardly work out. After many years of debating gastric bypass – I mean did soooo much research, from Facebook forums to reaching out to others who had it to going to classes, I did it all. The process isn't easy either, you have to go through a lot of hurdles to have this procedure. Insurance won't pay for it if you don't go through mandatory 6 month nutritionist appointments and psychological evaluations. Which is a GREAT thing – you have to be mentally ready for such a huge lifestyle change. Your relationship with food has to change before you can become mentally prepared for such a drastic modification. I did a lot of praying and soul searching before I came to my decision. So last August I had the surgery and I will say it changed my life in the best possible way. Now with that said, I was one of the unfortunate people that DID have a complication after surgery. I had internal bleeding and my blood pressure got so low that I passed out. They had to give me 3 blood transfusions because I lost so much blood and my iron count was so low after the bleeding. So the first few days after my surgery I honestly regretted having it. My doctor was great however and kept me in the hospital for 3 days (usually you only stay over night after the procedure). Once I was out of the hospital I haven't had any other complications. I consider that pretty lucky. My complication was rare so if anyone is considering the surgery, just know that only like 1-2% of people have had that happen to them.
The real work started after my surgery. I decided that if this was going to work that I couldn't take the easy way out by not working out. I started just walking 6 times a week. I gradually got from 1 mile to 3 miles by the fall. My sweet sister wanted me to try spin class. I was so hesitant because I know how hard they are. So she got me a gift card to FlyWheel for my birthday last November and I did it and feel absolutely in love with it! It has totally changed my body. I would walk and then do a spin class once or twice a week. My next door neighbor put their house on the market and wanted me to keep her Peloton at my house while her house was staged. I started riding the bike more and got obsessed with it. Before she took the bike back I decided it was more cost effective for me to get my own peloton bike than going to FlyWheel. So I made the decision to buy one of my own and I'm so dang glad I did! I will say I don't do strength training…yet. That is my next goal – to build strength and tone.
Obviously my diet changed drastically as well. I could no longer eat the volume most people eat. In addition, I completely changed what I was eating as well. I primarily do low carb now. I am not very hungry that much so I have to force myself to eat. I'm not a big breakfast eater so in the morning I drink a Fairlife or Premier protein shake. They are wonderful and have 30 grams of protein in each one. I get them at BJ's for a fraction of the cost at a typical grocery store. For lunch I typically have cottage cheese or deli meat. Then dinner we usually make a protein and vegetable. I have to get a minimum of 60 grams of protein a day per the doctors orders. I aim for more because I don't want my hair to fall out (which is a side effect of gastric bypass surgery). I also take Biotin supplements for that reason as well. In addition, I have to take vitamin supplements and calcium every day for the rest of my life. To me it's a small price to pay for being healthy now and taking my life back under control.
This process hasn't been easy – gastric bypass isn't a cure-all for losing weight like most people think. You have to put in the hard work regardless of whatever lifestyle and diet change you make. I don't look at food the same way I did. I eat to live and not live to eat now. To anyone out there contemplating gastric bypass, I say do your homework first. Ask as many questions as you can to your doctor and other people who have had it. Look up Facebook support groups too. I have several that I follow if anyone is interested. Do the hard soul searching before you take this leap. This surgery won't change the way you think about food until you get mentally prepared. I have now lost 133 pounds and I have about 15 pounds more to go before I hit my surgeons goal weight. I also hit weight loss stalls just like anyone else. I can go a few weeks without dropping a pound and then all of sudden I will drop 5 lbs in a week. All that to say it isn't consistent and that's normal for anyone even if you do have the surgery.
The truth of the matter is…I'm so very glad I did this! It has changed every aspect of my life for the better. I can keep up with my 4 year old and not get winded running after her. I can comfortably fit in a plane seat now. I can cross my legs and wear clothes that I thought I would never been able to. My plantar fasciitis went away and so did my pre diabetic conditions. So my take on this is… if you want to make the hard changes and want to take control of your life – do it. Whether it's with gastric bypass surgery or you do it without it, make the difficult changes. If anyone ever has any questions, I always happy to discuss my journey with you. It definitely saved my life.