Last week McKinsey hosted us for our annual Supper Club gift exchange! It was an absolute blast, as always, and I cannot believe we are closing out our 8th year of dinners together!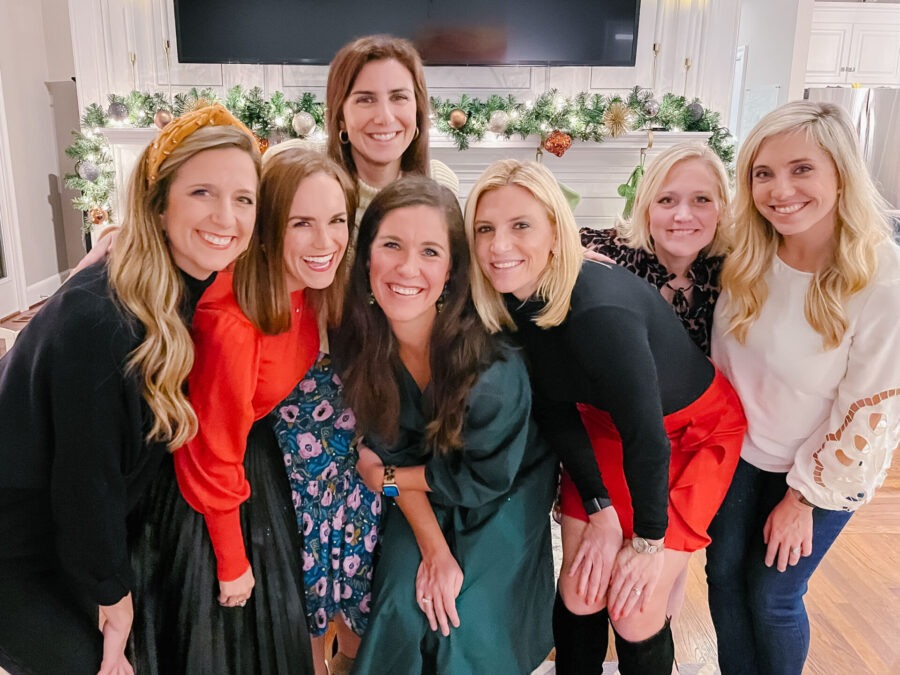 As the girls arrived McKinsey whipped up Spicy Pomegranate Ginger Palomas and we kicked off the night with a little field trip down the street!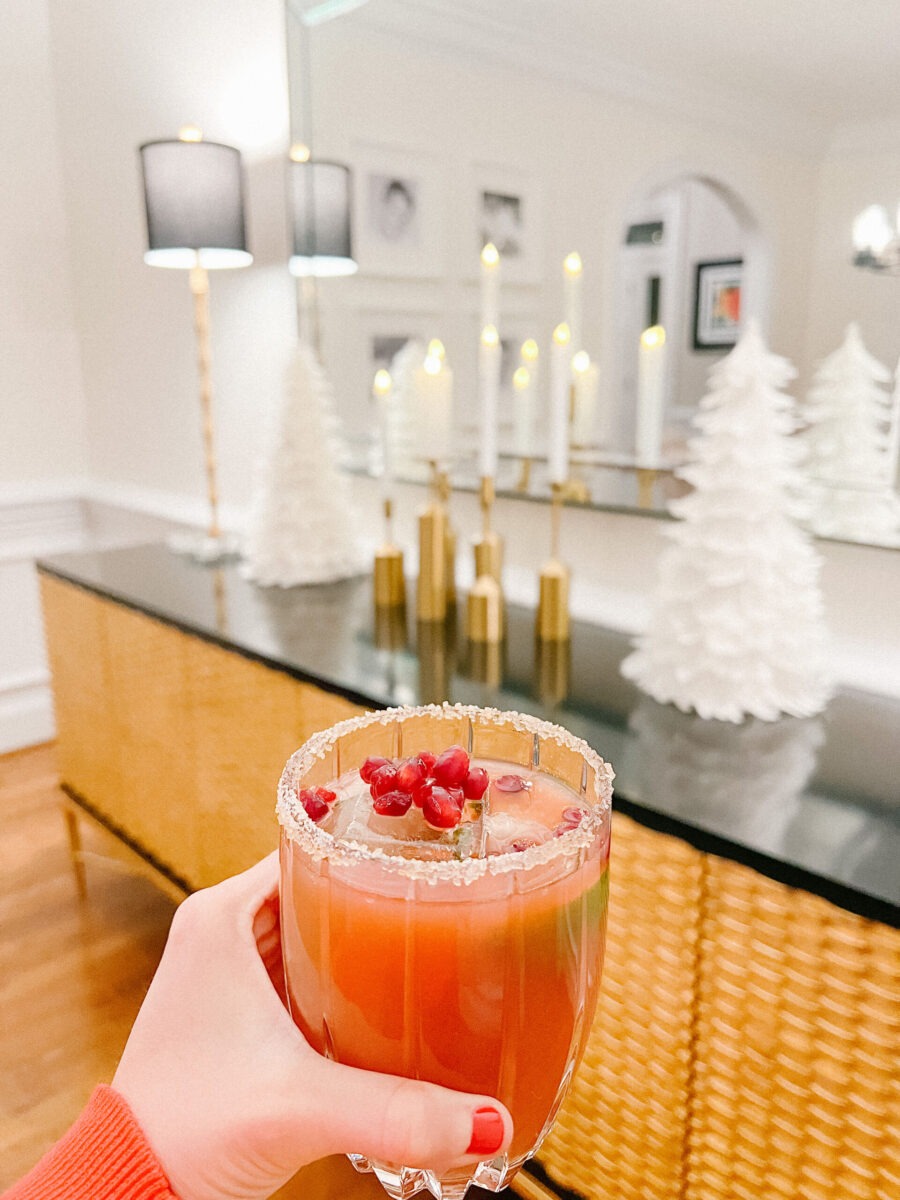 One of our girls purchased a new home a few doors down from McKinsey, and we got to take a little tour and see some renovations in progress!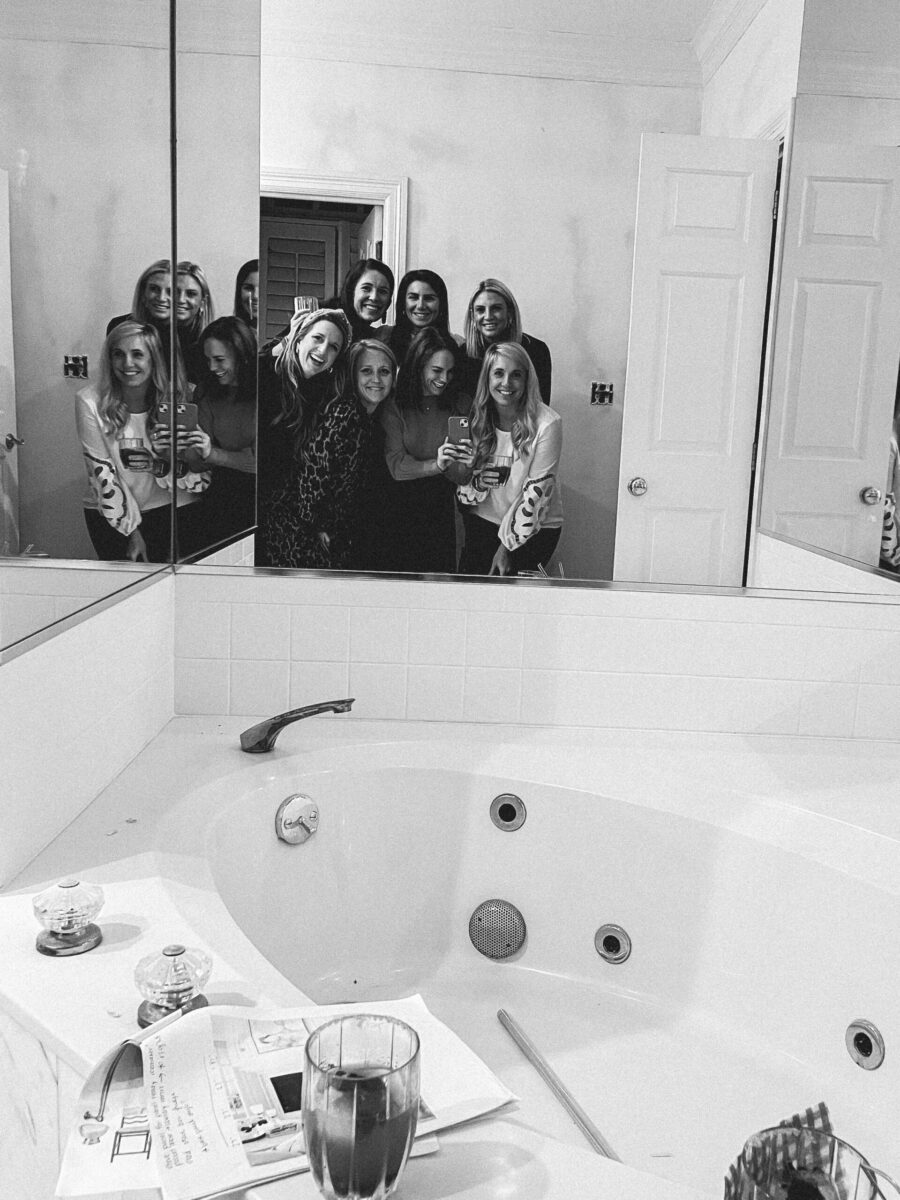 Afterward, we gathered around the prettiest holiday table for a delicious dinner — roasted chicken and veggies, a winter salad, and Mel brought an incredible brownie trifle for dessert.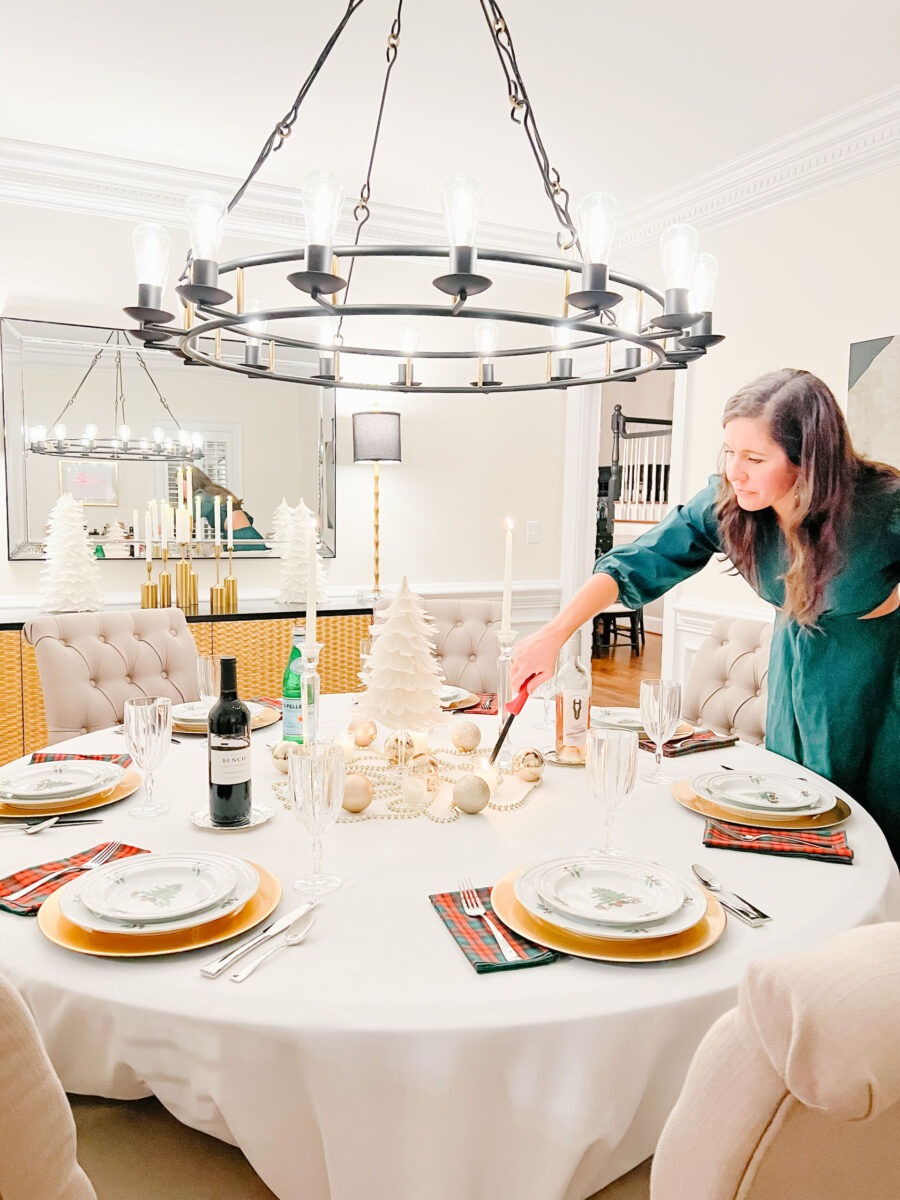 Seriously, is this not the most beautiful sheet-pan chicken and squash dinner?! It's a Caroline Chambers subscription recipe, so I don't have the link for you! However, I do have a link to the delicious jalapeno corn dip McKinsey served for an appetizer.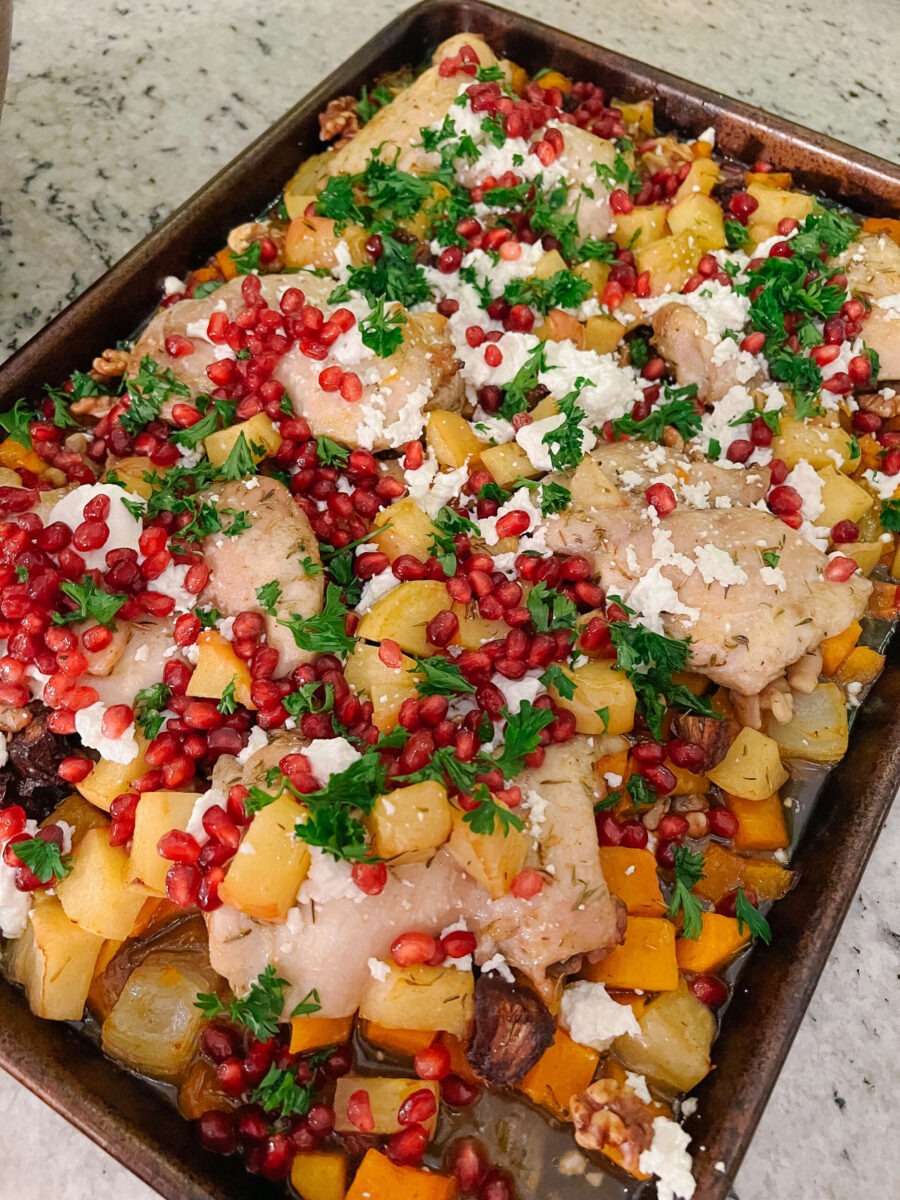 On to the gift exchange!!
This year the gift limit was $30 and all of the gifts were SO good. And stealing was allowed!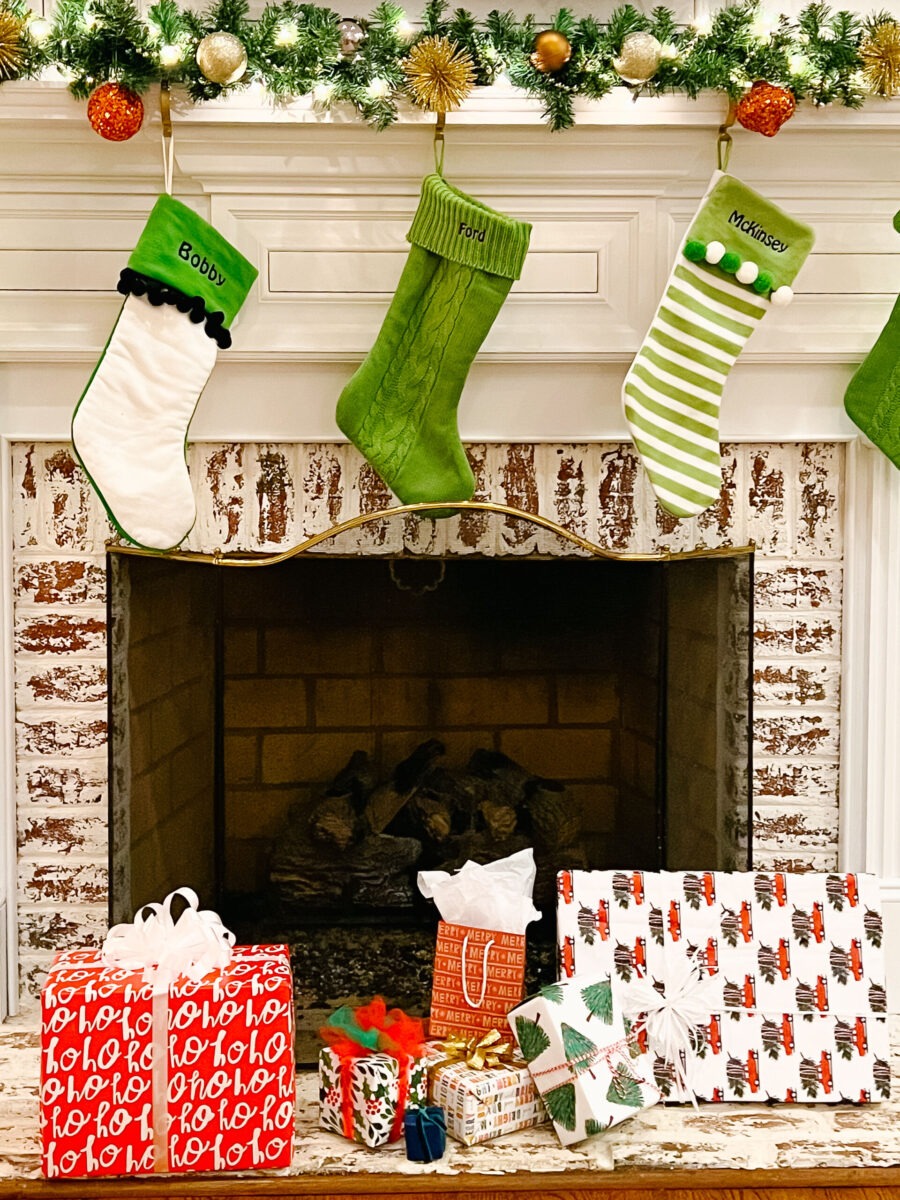 I gifted the Laneige Lip Sleeping Mask and a pair of rose hydrating gel eye patches which were stolen and brought home by Cristina! And I came home with the Tatcha Kissu Lip Mask that Abby brought! I've been using this leave-on jelly treatment every night and LOVE it. It's a totally different consistency than the Laneige mask and my lips feel plump and hydrated when I wake up!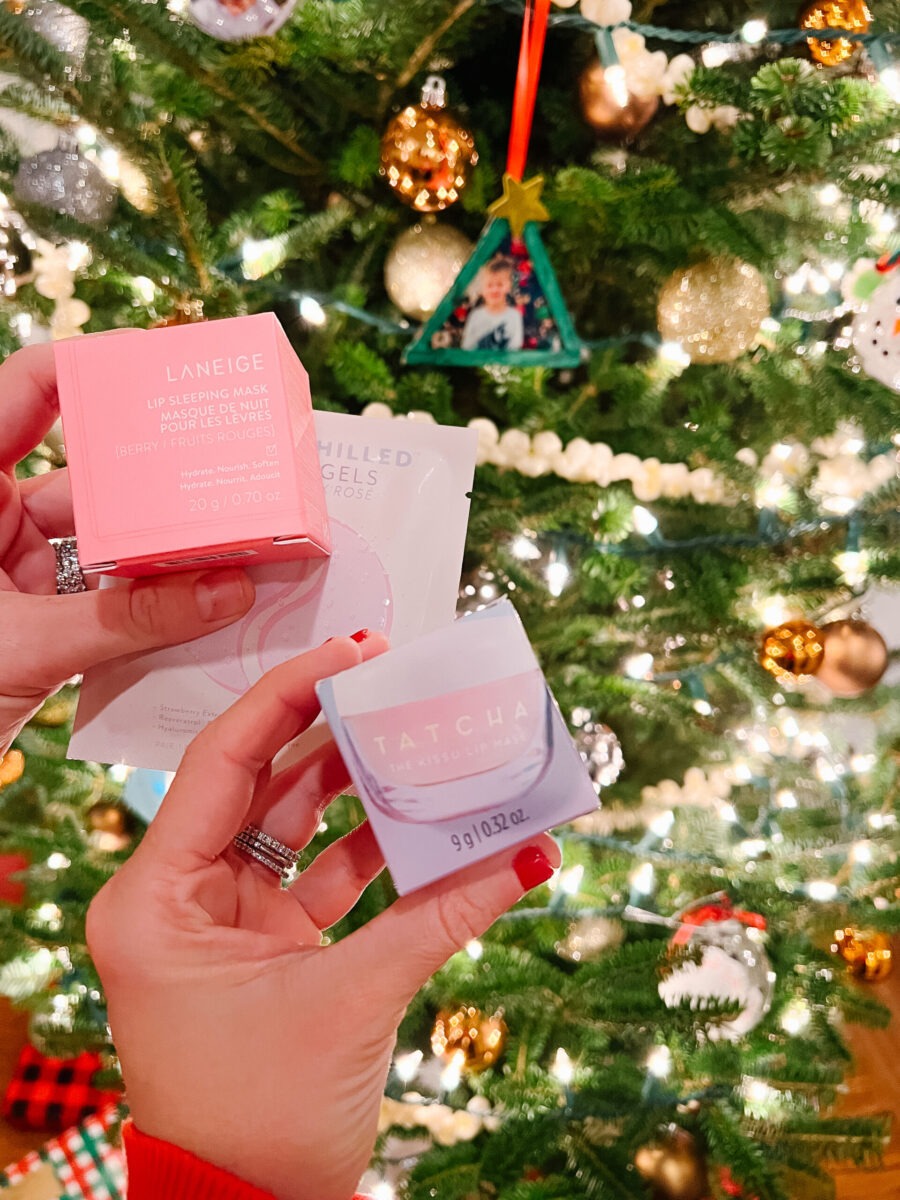 Laneige Lip Sleeping Mask (also available at Sephora) / Tatcha Kissu Lip Mask (also available at Sephora)
However, there was definitely some stealing that went on before the exchange was over! I found it absolutely hilarious that Abby and I both brought lip masks — and we both ended up with each other's gifts at one point during the exchange. But then Cristina ended up stealing the lip mask from Abby, so Abby pulled another gift which happened to be the most gorgeous serving tray that Sara brought. I then stole that tray from Abby. And McKinsey stole it from ME during the very last round! It was a hot item and I still haven't quite forgiven McK for taking it from me yet!
The most stolen gift…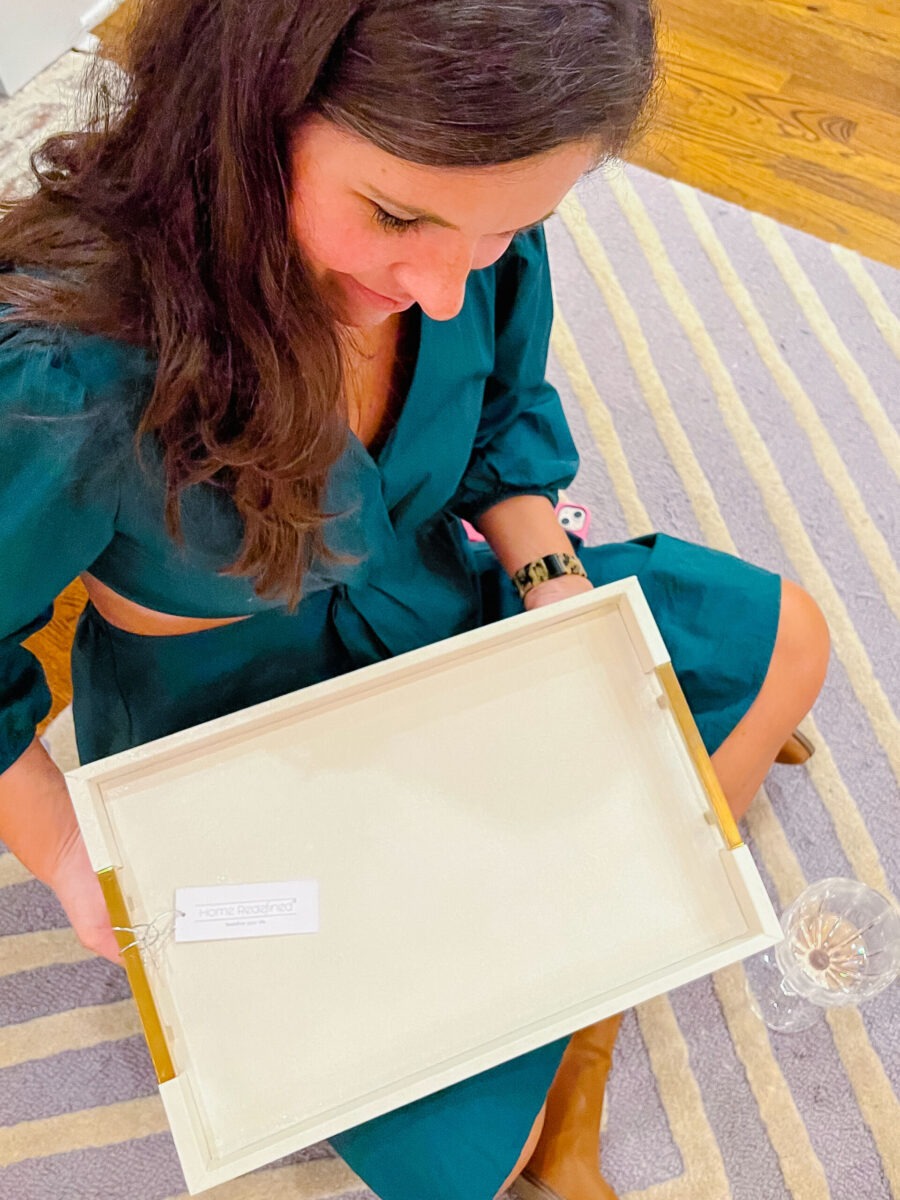 I didn't snap pics of all the gifts, but there were also some Anthropologie earrings, an Erin McDermott bracelet stack, acrylic wine glasses, and a Caroline Chambers recipe subscription (which I thought was the most creative gift ever!). I thought it was super cute that McKinsey served several Caroline Chamber recipes throughout the night and then gifted a 6 month "What To Cook When You Don't Feel Like Cooking" subscription!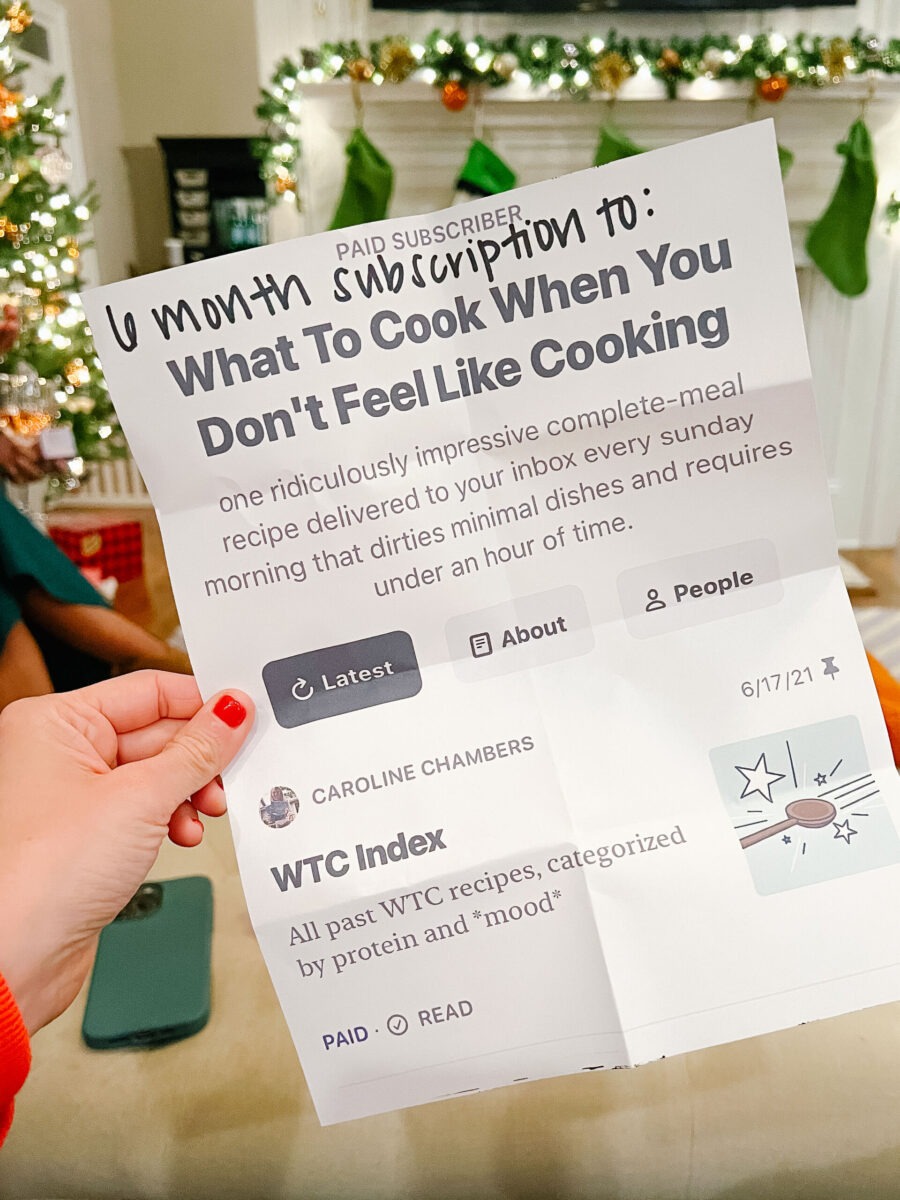 And that was a wrap on our Supper Club gift exchange! It was such a fun night!
Posts You May Also Like
You can find all my past Supper Club events HERE