We had a lovely holiday break together as a family! Even though it was technically Thanksgiving Break, Thanksgiving Day was definitely not the best part of the extra long weekend — it was our weekend in the mountains that stole the show…
Thanksgiving Day
Thanksgiving Day was very different this year! In fact, it wasn't overly amazing or magical. It was just OK. We ended up celebrating the holiday just with our little family, and although we made special memories, it wasn't the same without everyone together. We spent most of the day lounging around, crafting Christmas decorations and watching Christmas movies.
Since there were only 4 of us, we decided to set our kitchen table for our Thanksgiving dinner. I already had almost everything on hand so all I needed to add was a centerpiece. I arranged a mix of flowers from Trader Joe's and Harris Teeter and loved how it turned out.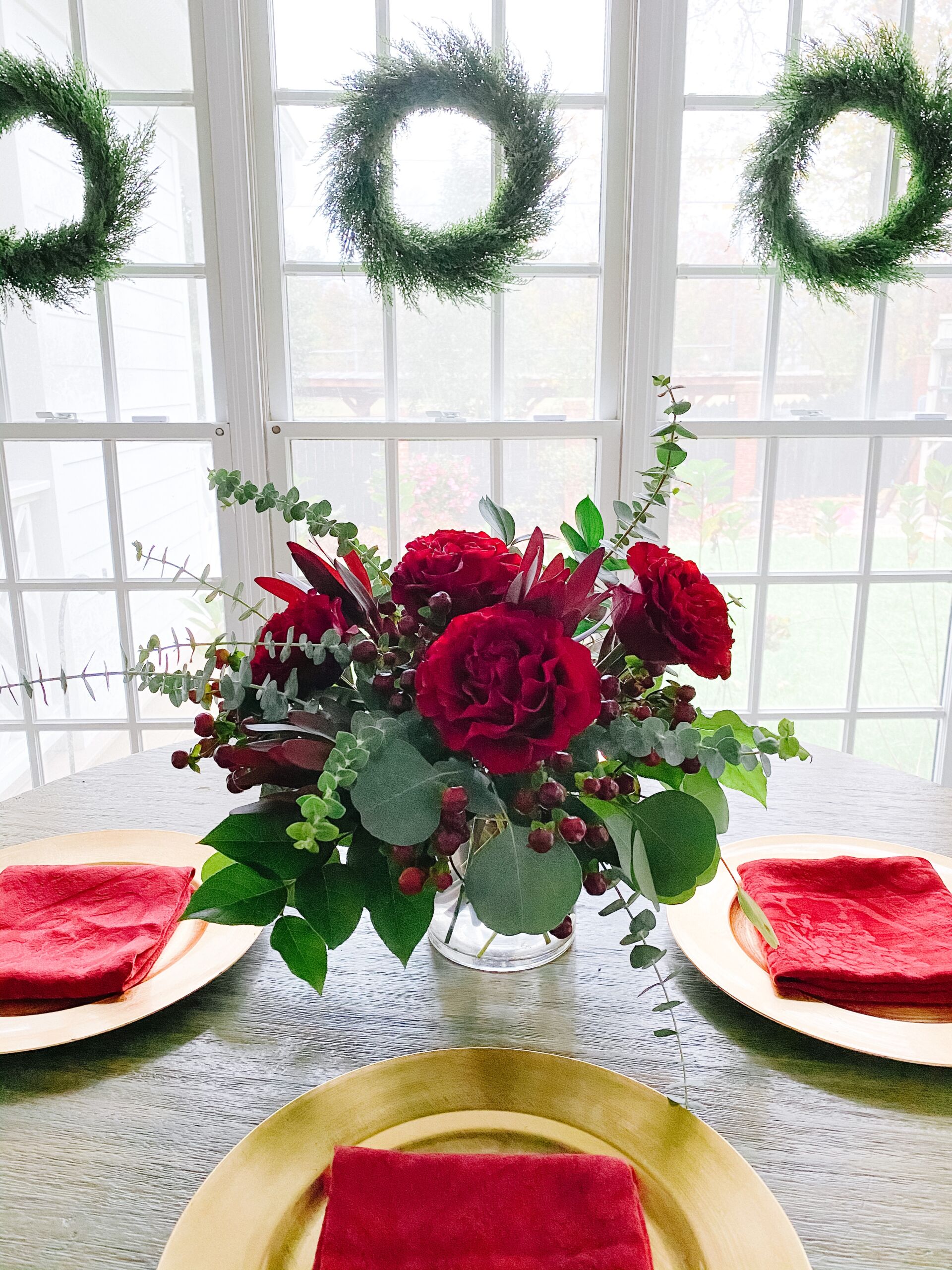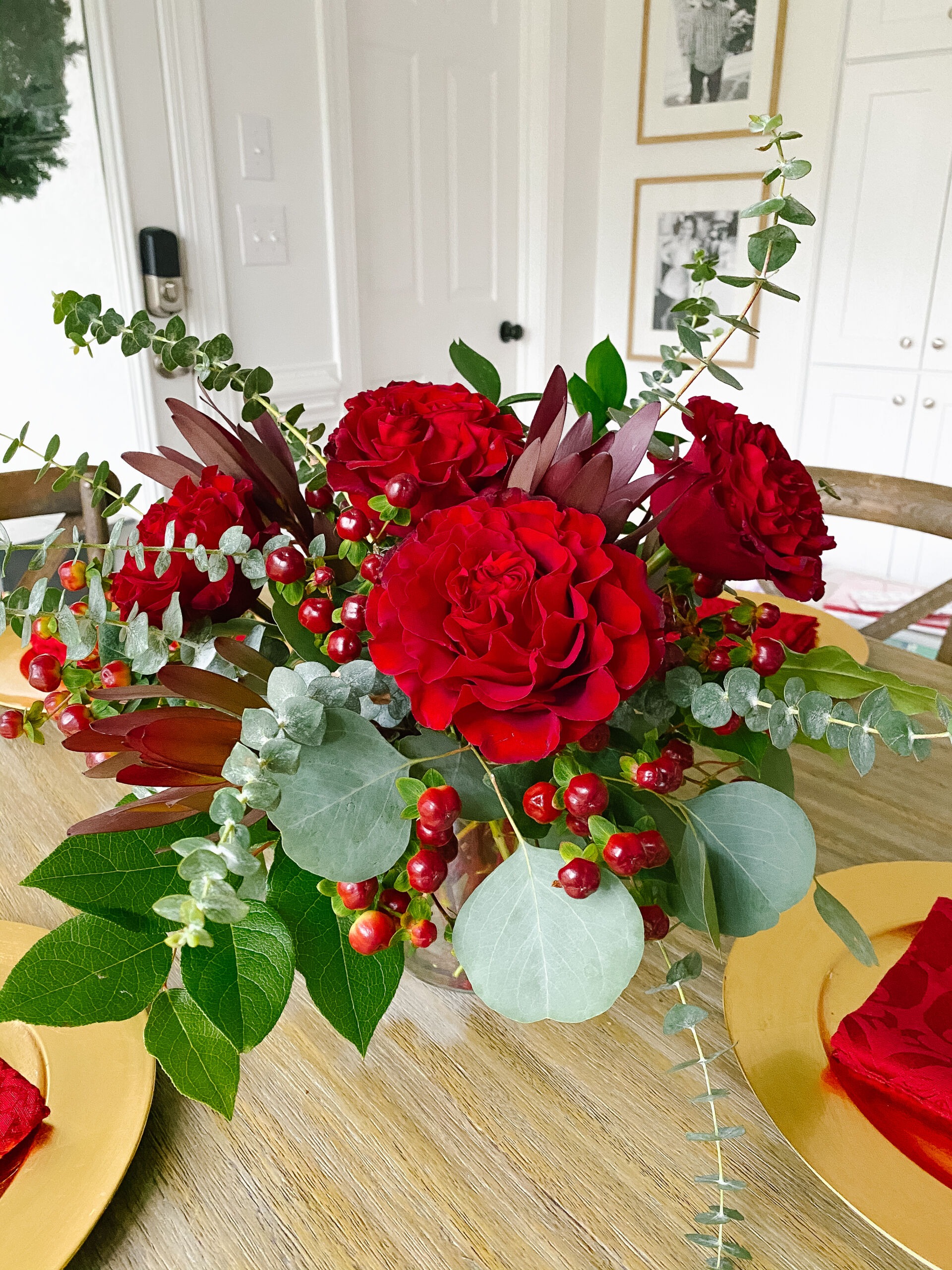 For dinner, I outsourced ALL OF THE FOOD again this year. It was the best decision I made last year so we decided to do it again this year and I'm never going back to cooking on Thanksgiving. Not only did I not spend all day in the kitchen, I actually don't love Thanksgiving foods…or homemaking them all day from scratch. Don't get me wrong — I like all the foods enough to stuff my face for one meal, but these aren't the foods I dream about all year long like many other people and I don't look forward to leftovers for days. Anyway, I pre-ordered a family meal bundle awhile ago so we had a ginormous feast of turkey, gravy, mashed sweet potatoes, stuffing, rolls, cranberry, mac & cheese and pumpkin pie.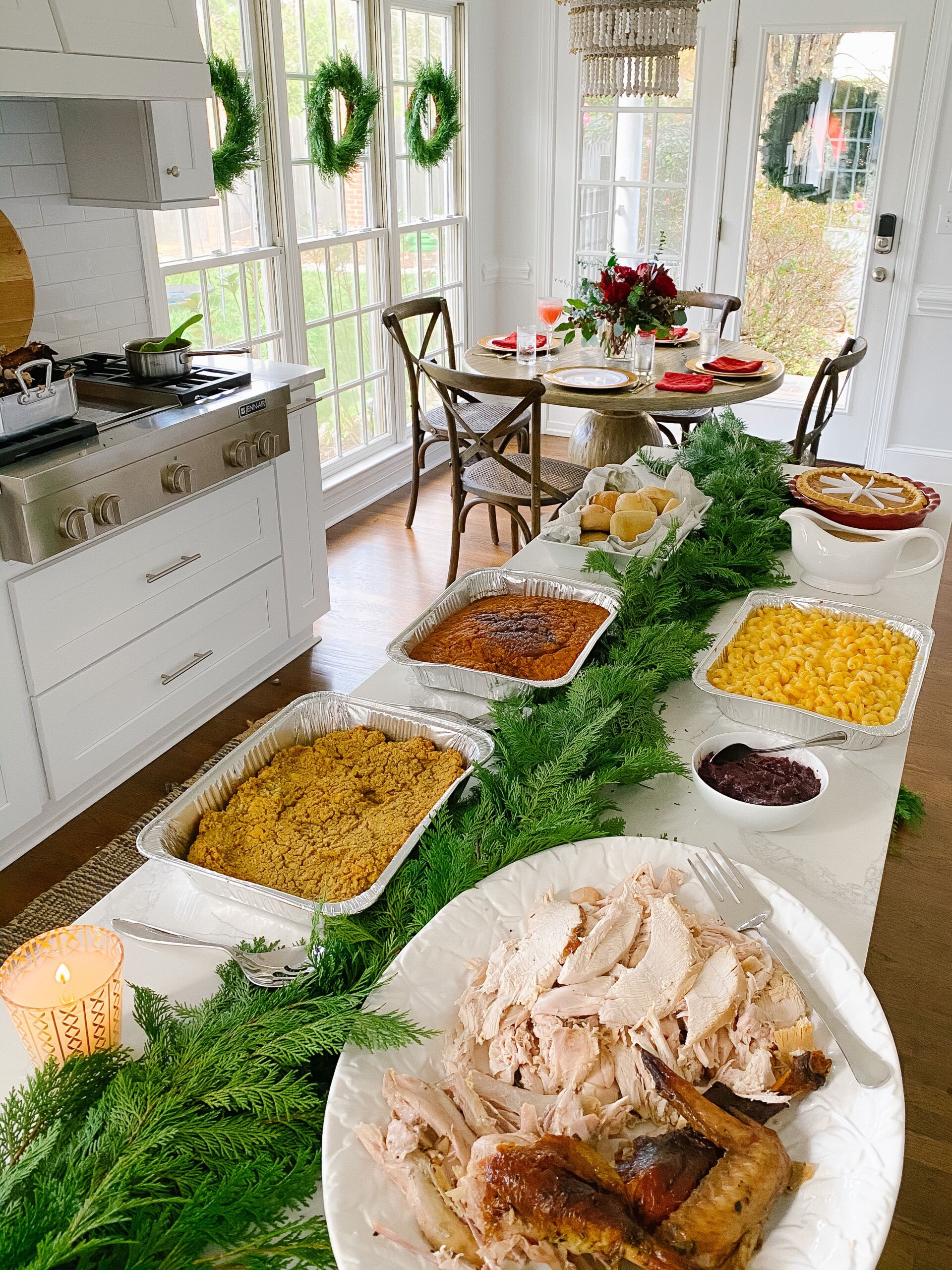 For our holiday cocktails, we started with mimosas and then moved on to Mistletoe Margaritas, made with a local margarita mix made by Nina of Drink Moore Cocktails! They were SO delicious and festive!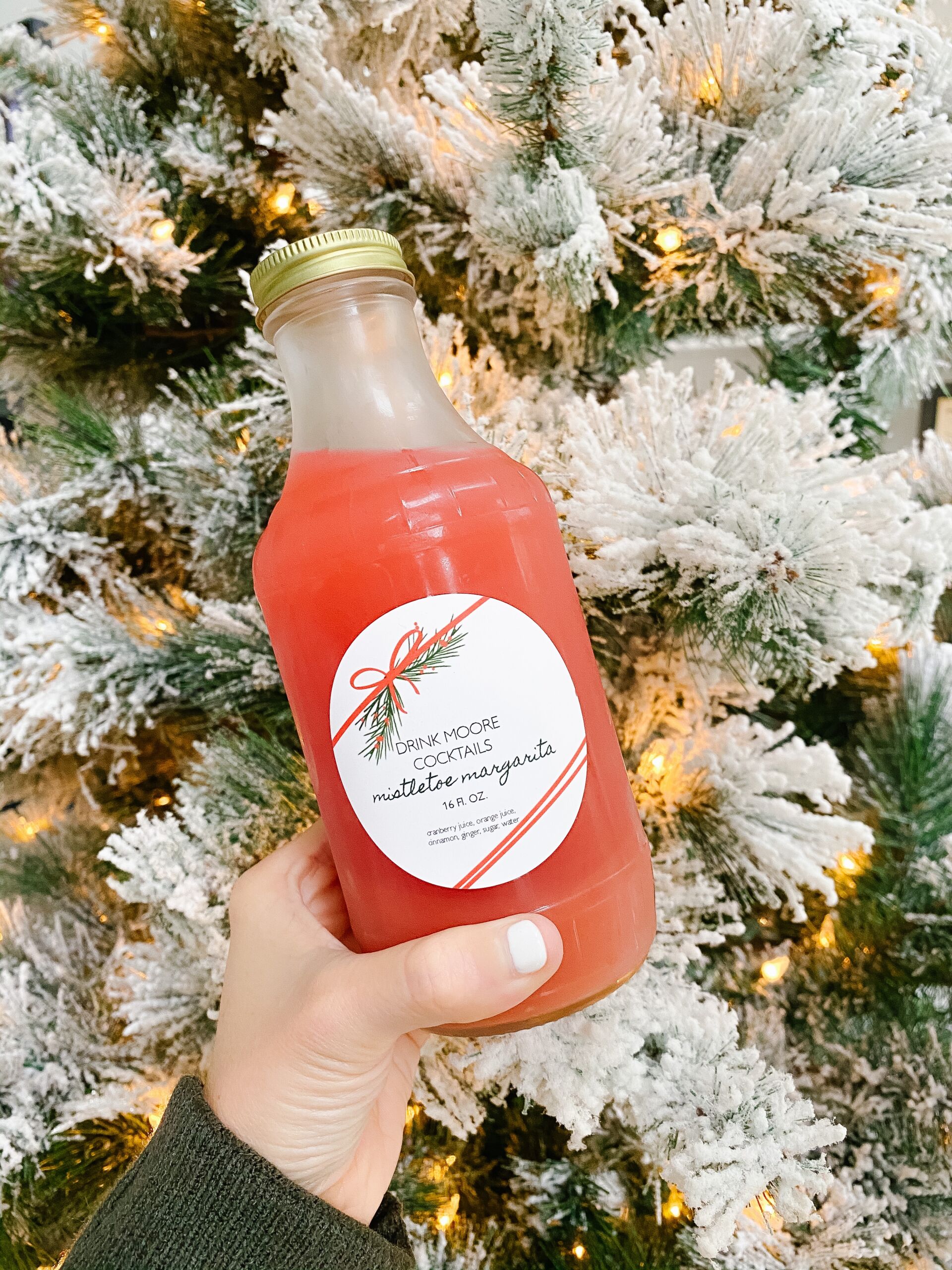 Later that evening, the kids discovered the Pajama Fairy had visited and left them their Christmas pajamas on their beds! This was honestly the highlight of my day. It was precious to see their excitement over the magical fairy and their new pajamas which they promptly changed in to.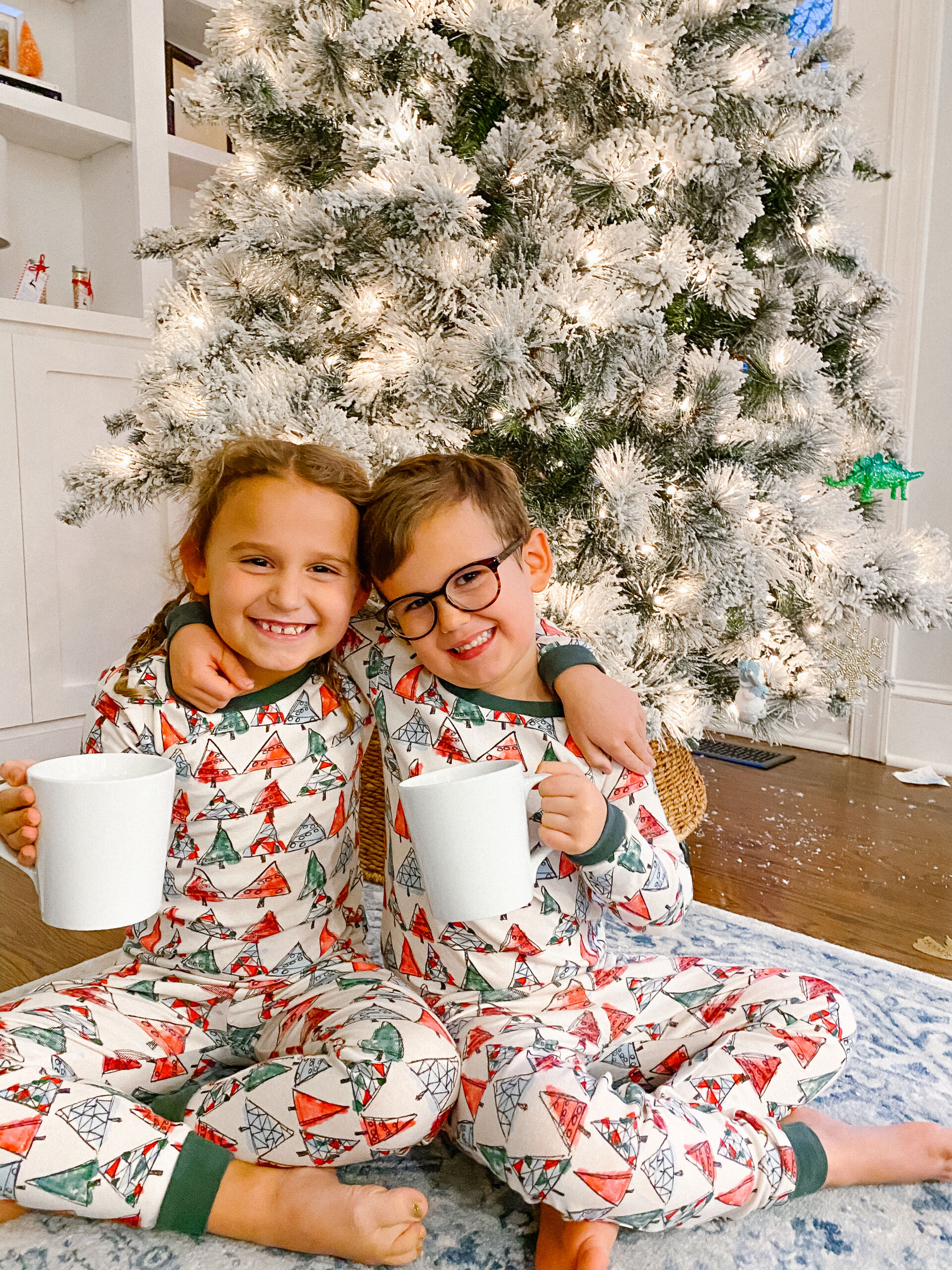 Friday
Friday was a great day. We online shopped. We packed for the mountains. We spent a lot of time outside on our back porch and in the yard. We decorated some more for Christmas too.
Matt and I completed almost all of our Christmas shopping online which was amazing. We are really excited about the gifts we got for the kids. And we finally purchased a new dishwasher (and it's getting delivered TODAY)! You may recall me polling y'all over the summer on dishwashers since ours was slowly dying…and then it actually died recently, so I patiently waited until Black Friday to pull the trigger on this large purchase…and the dishwasher I had my heart set on wasn't on sale anywhere. Even worse, the dishwasher was on backorder for 2-3 months everywhere except Lowes, which had it priced the highest. Lesson learned — don't wait and hope for a Black Friday deal.
Weekend Mountain Getaway
To make this weird Thanksgiving a little more special for the kids, we decided to surprise them with an overnight trip to the mountains. The plan was to go snow tubing and cut down a Christmas tree for the first time! Right after we announced the surprise and got the kids excited for tubing…we received a call informing us the tubing place was closed due to the weather. Soooo, I frantically searched for a new activity to replace tubing and found an ice skating rink open at Appalachian Ski Mountain. We paid for two hours of ice skating…and Thomas was definitely done after about 7 minutes, while Caroline had the time of her life and now wants to be a professional ice skater.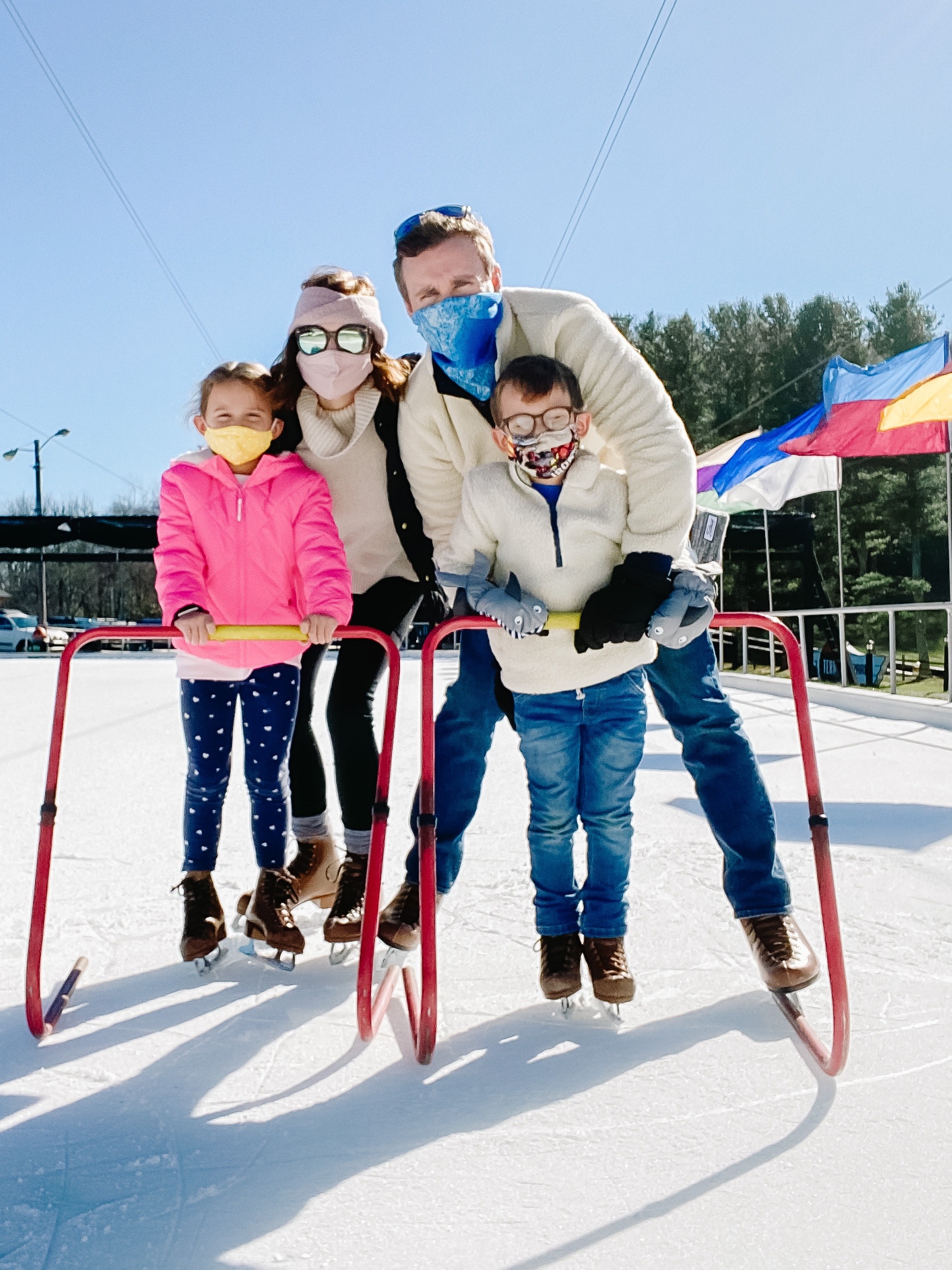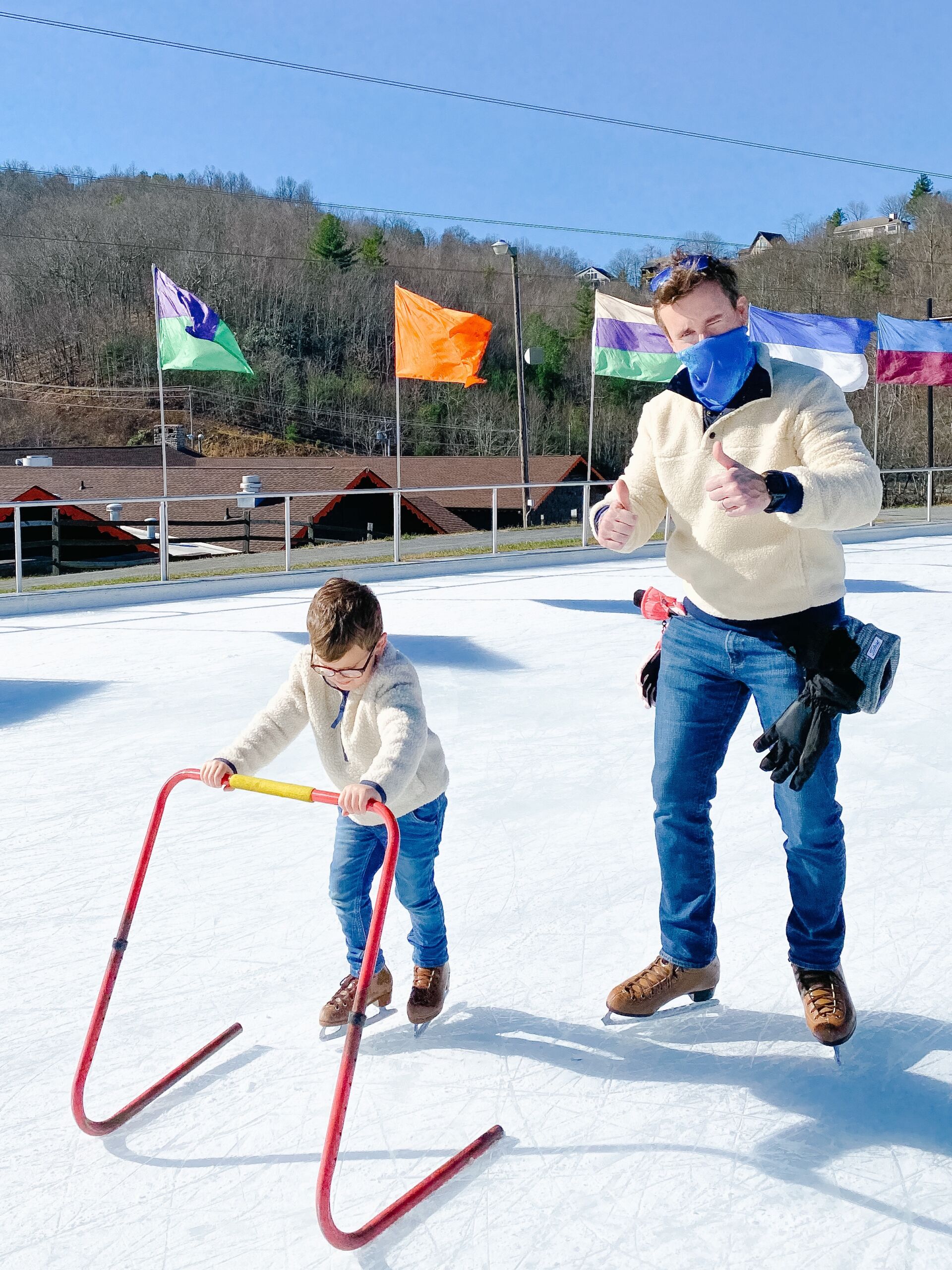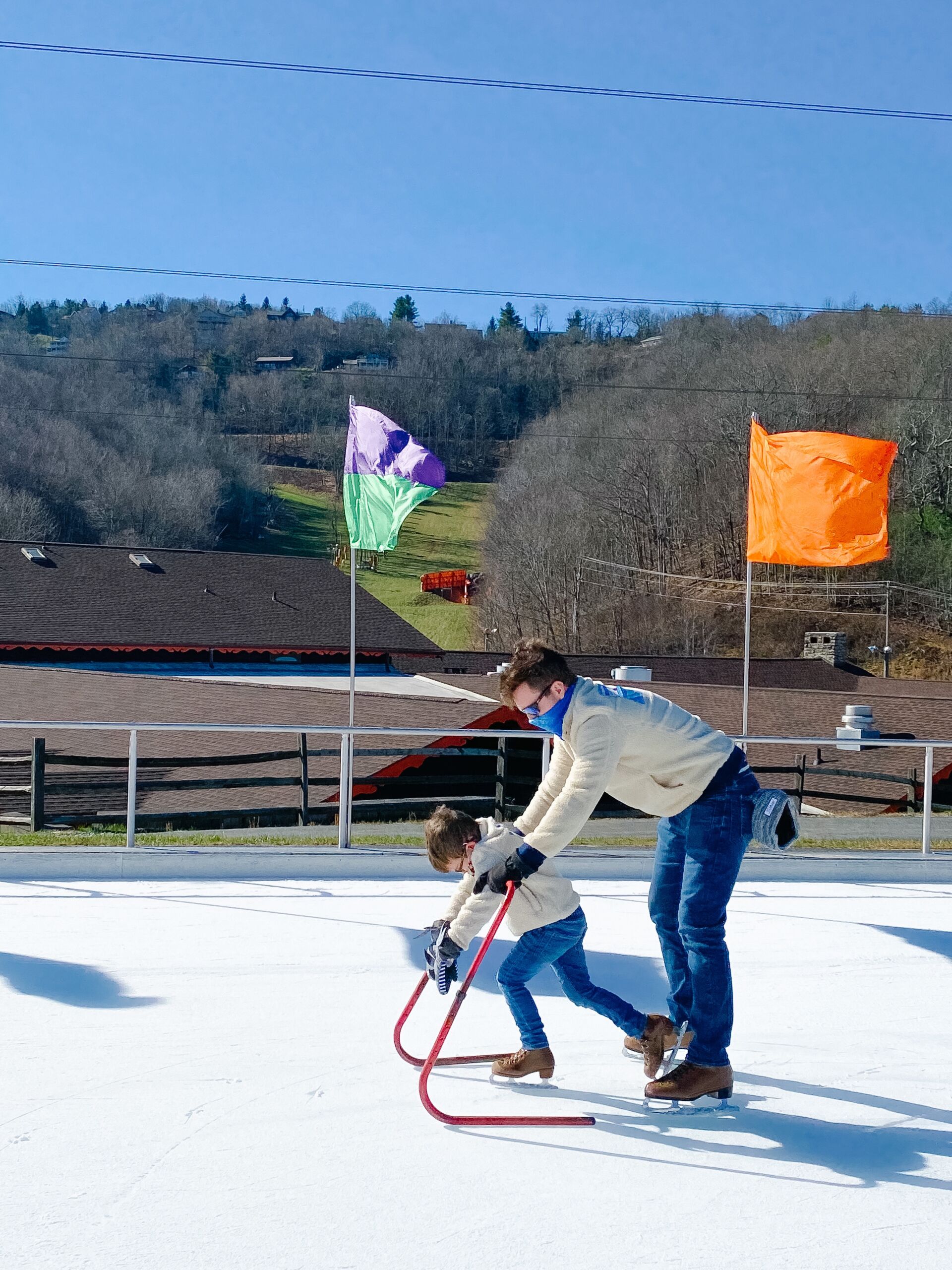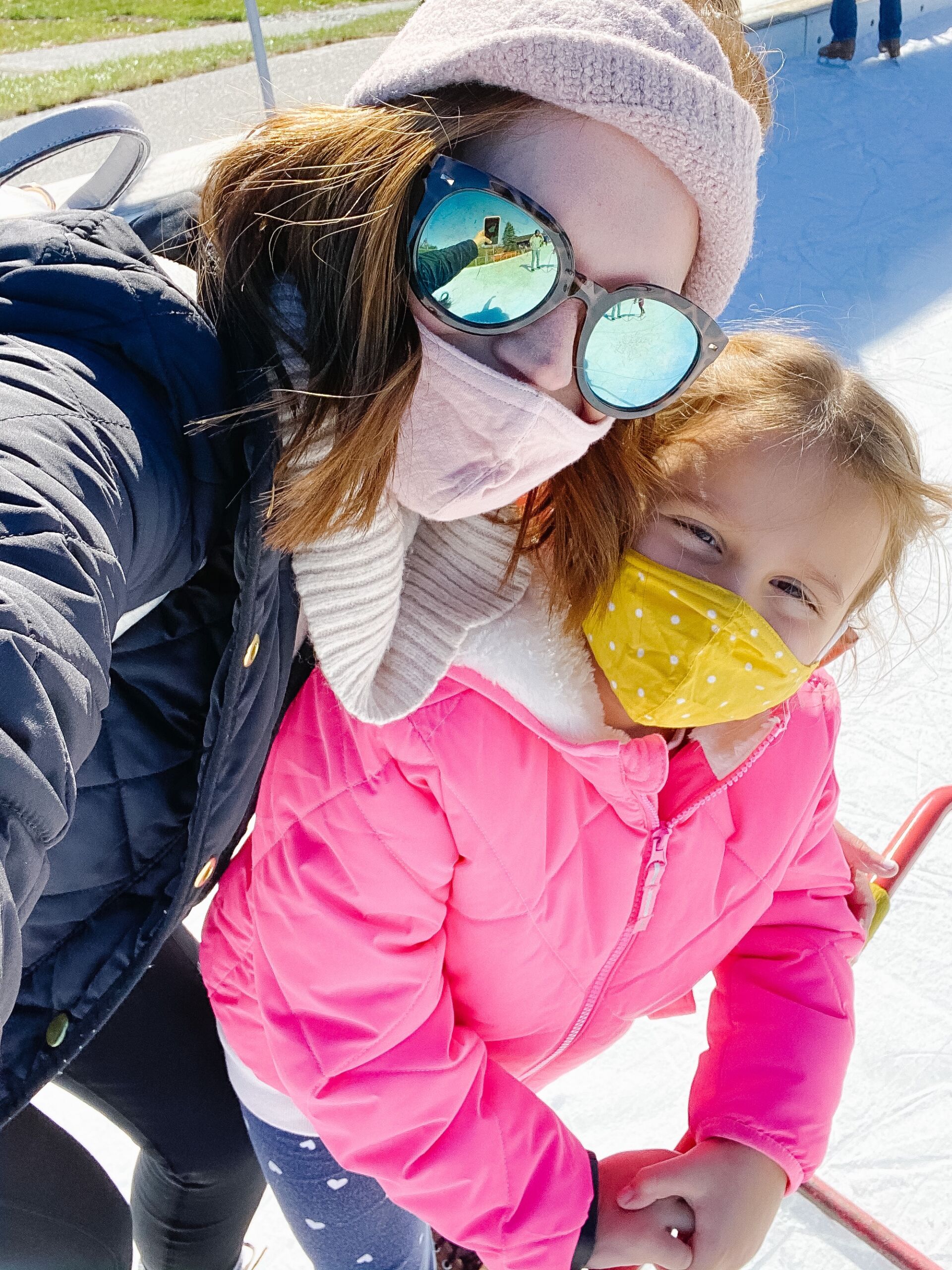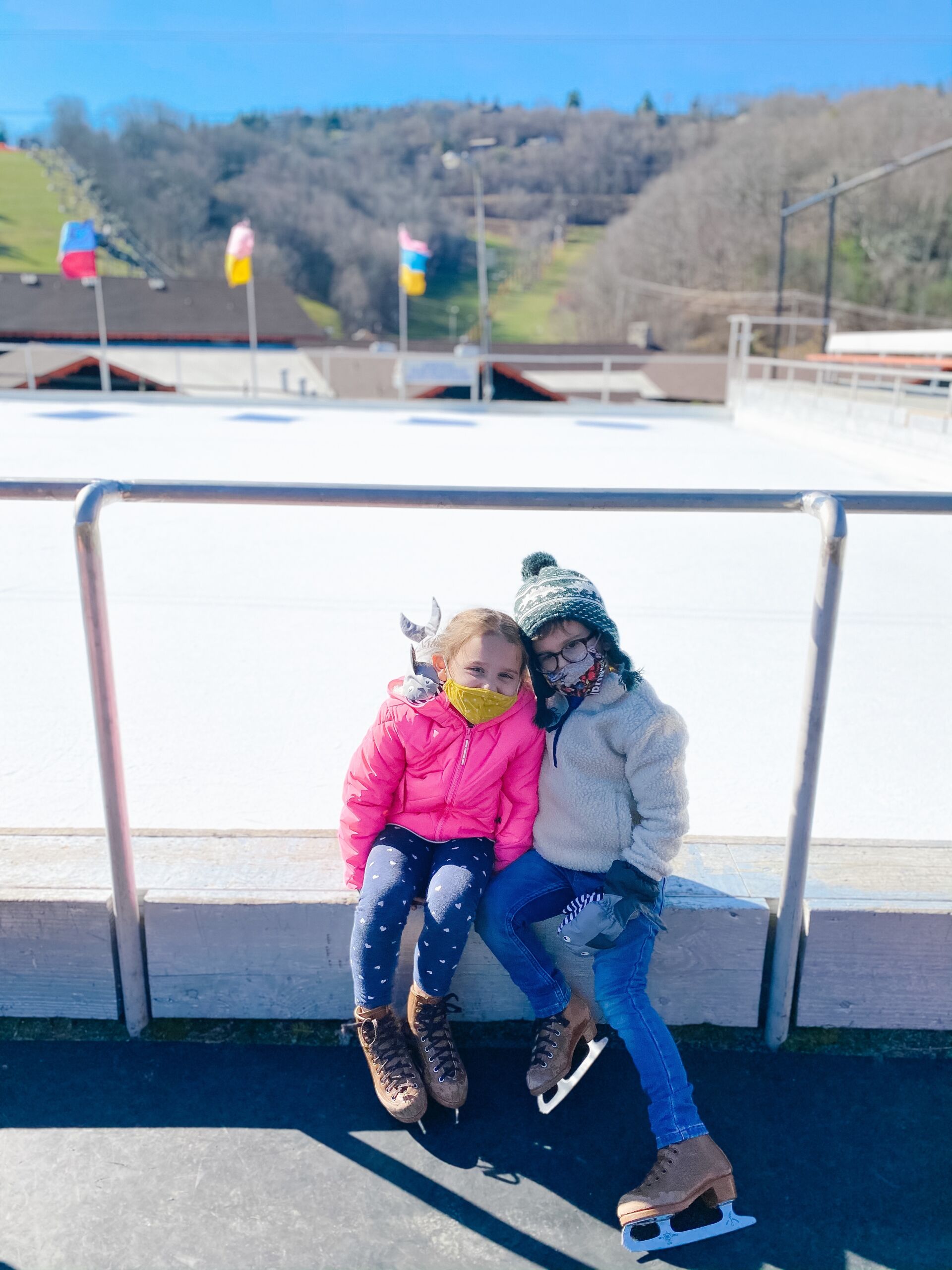 Afterwards we grabbed BBQ from one of my all time favorite BBQ restaurants, Woodlands! We waited an hour for a table but it was worth it. Both kids passed out in the car afterwards on our way to the tree farm to cut down a Christmas tree. We arrived to Clawsons Tree Farm (the same farm where Matt and I cut down a tree in 2013!) and rode the tractor up the mountain to find our tree! It was an absolute blast and the kids loved picking out a Christmas tree. This was truly a trip highlight and we will absolutely be doing this every year!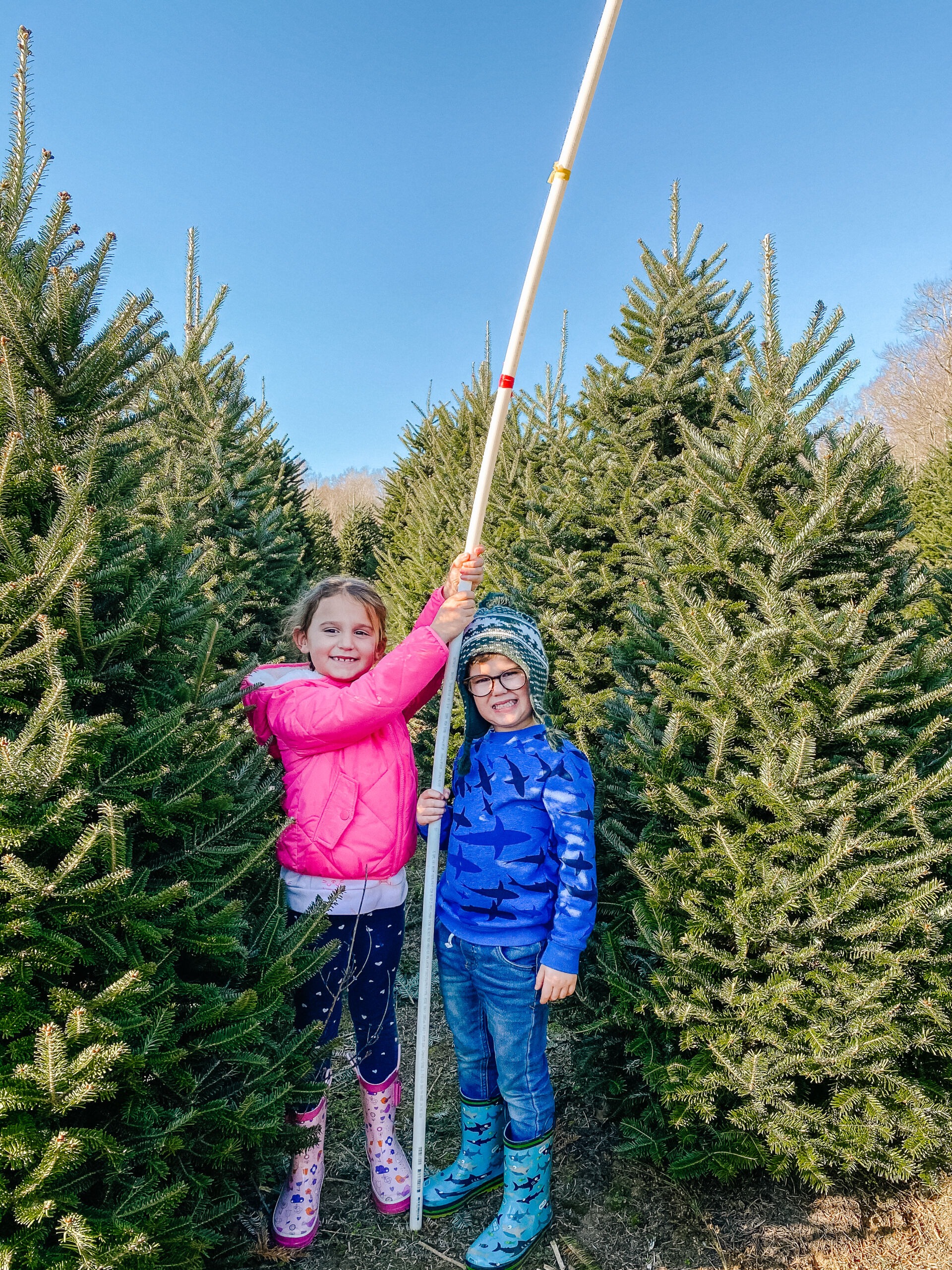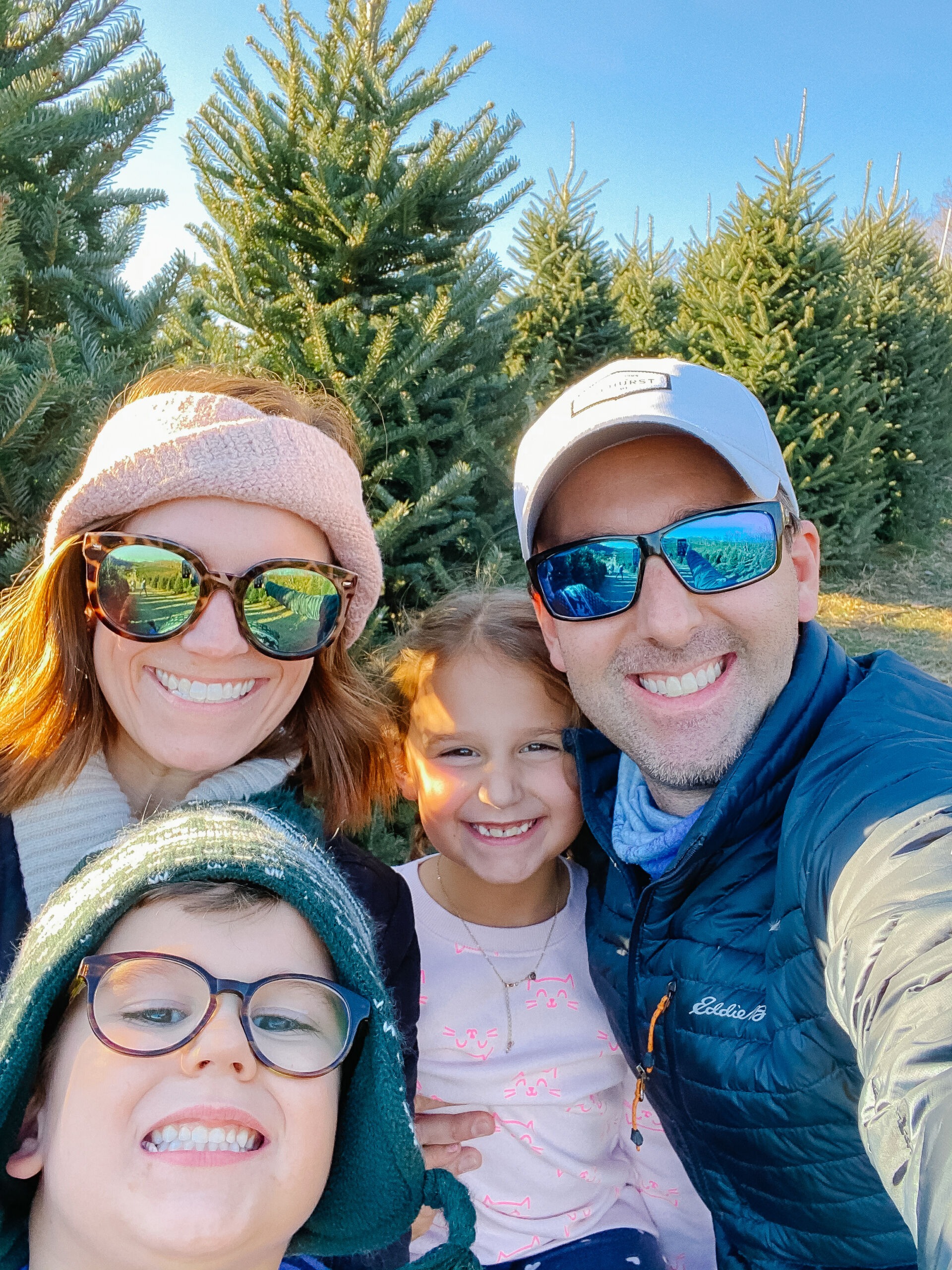 Afterwards we headed to our cabin in Beech Mountain. We had never been to Beech Mountain before and it was one of the cutest little mountain towns of ALL time. I absolutely loved the area.
Sunday we grabbed breakfast and then hiked Grandfather Mountain which was my favorite part of the trip. Despite the chilly temperatures, the kids loooooved this hike because it was short and the views were mind blowing. I don't think I stopped smiling the entire time we hiked. It. Was. Amazing. And it was the perfect finale to our family mountain weekend.