I honestly cannot think of anyone who deserves a gift more than our teachers — especially this year!!
The first year I served as "class mom," I created a "favorite things" questionnaire for our teachers to fill out, which definitely comes in handy around the holidays, Teacher Appreciate Week, first day of school gift, end of year gift, etc. Not only is it helpful to know our teacher's favorite candy, preferred gift card, etc. I also wanted to know what our teachers did NOT want or need more of too. (Fun fact: Over the past 6 years, the number one response to this question is almost always candles, bath & body works lotions and coffee mugs!). Anyway, I no longer raise my hand for "class mom" but I have since passed my survey template on to many other kind moms who have taken on that role. You can find my printable teacher questionnaire at the bottom of this post.
OK, let's get down to some of my go-to gifts for teachers (and also neighbors, mailman, co-workers, etc).
GIFT CARDS
You know what gift you can never go wrong with? A gift card. I know it may not seem all that personal, but I can promise you that your teacher(s) will appreciate it. And it doesn't even have to be a huge amount! For smaller gift cards ($10), I almost always go with Starbucks, RedBox or Chick-fil-A. And for larger gift cards, I go with whatever store the teacher has identified on her survey or Target, DoorDash, Amazon, Visa. If you want to personalize your gift card a bit, here are some fun ways I've spruced up my gift card…
I promise these are WAY less work than they look. A few years ago I gave Caroline and Thomas's teachers candy cane sleighs with gift cards inside. Gift card and favorite candy?! These were BIG hits all around. You can find my tutorial here.
Redbox Gift Cards
There are all sorts of fun ways you can package up a little "Movie Night" kit for your teacher. Start with a bucket (you can find at the dollar store) and fill it with candy, popcorn and a code for a redbox rental (I used this printable)!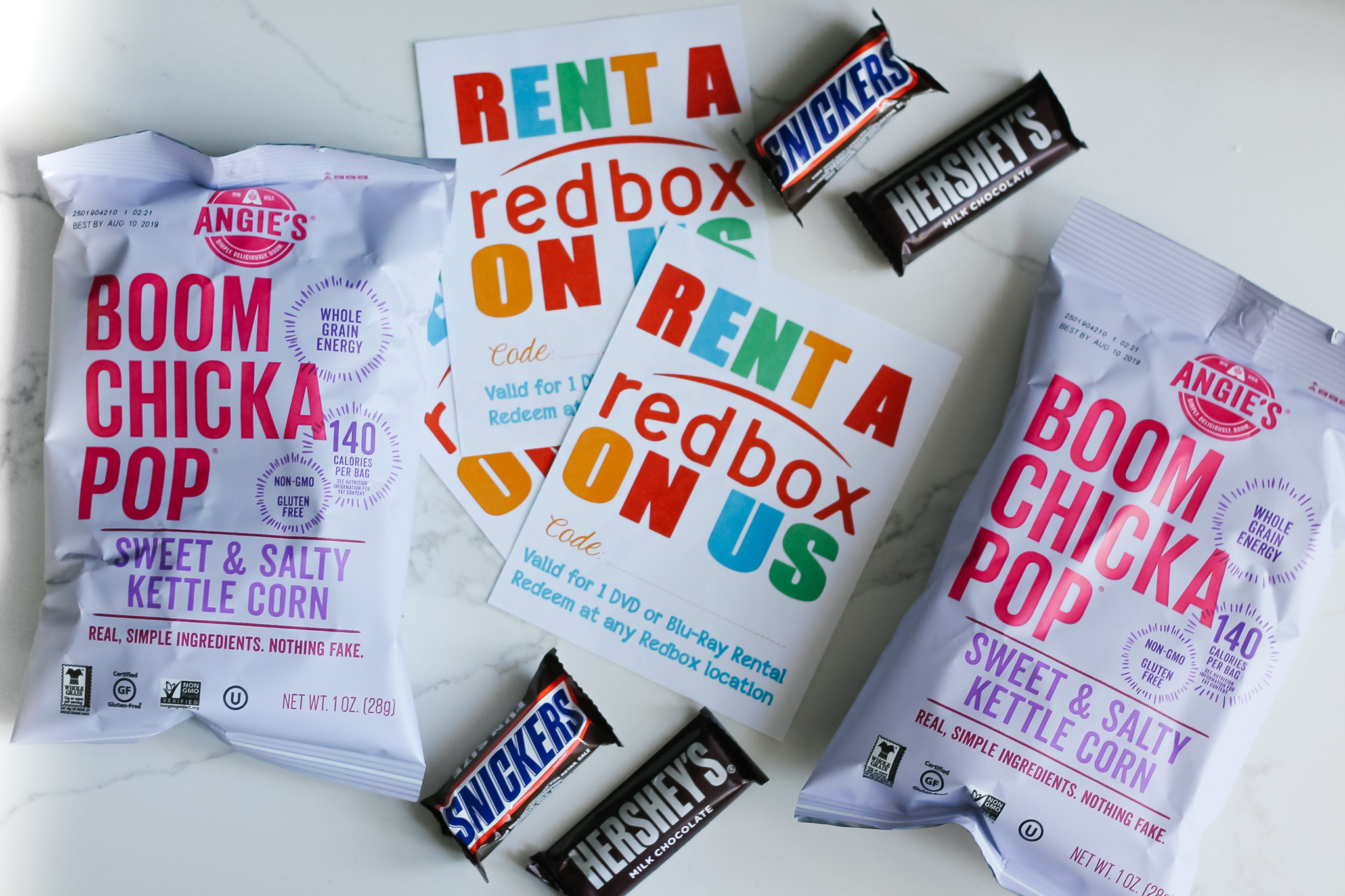 Starbucks Gift Cards
One year the Starbucks I was purchasing gift cards at was out of cardboard sleeves, so instead I asked for a few cups to put my gift cards inside of. They turned out pretty cute too. You could even have your child decorate the cup (or write a note inside) and tie it up with a big red bow!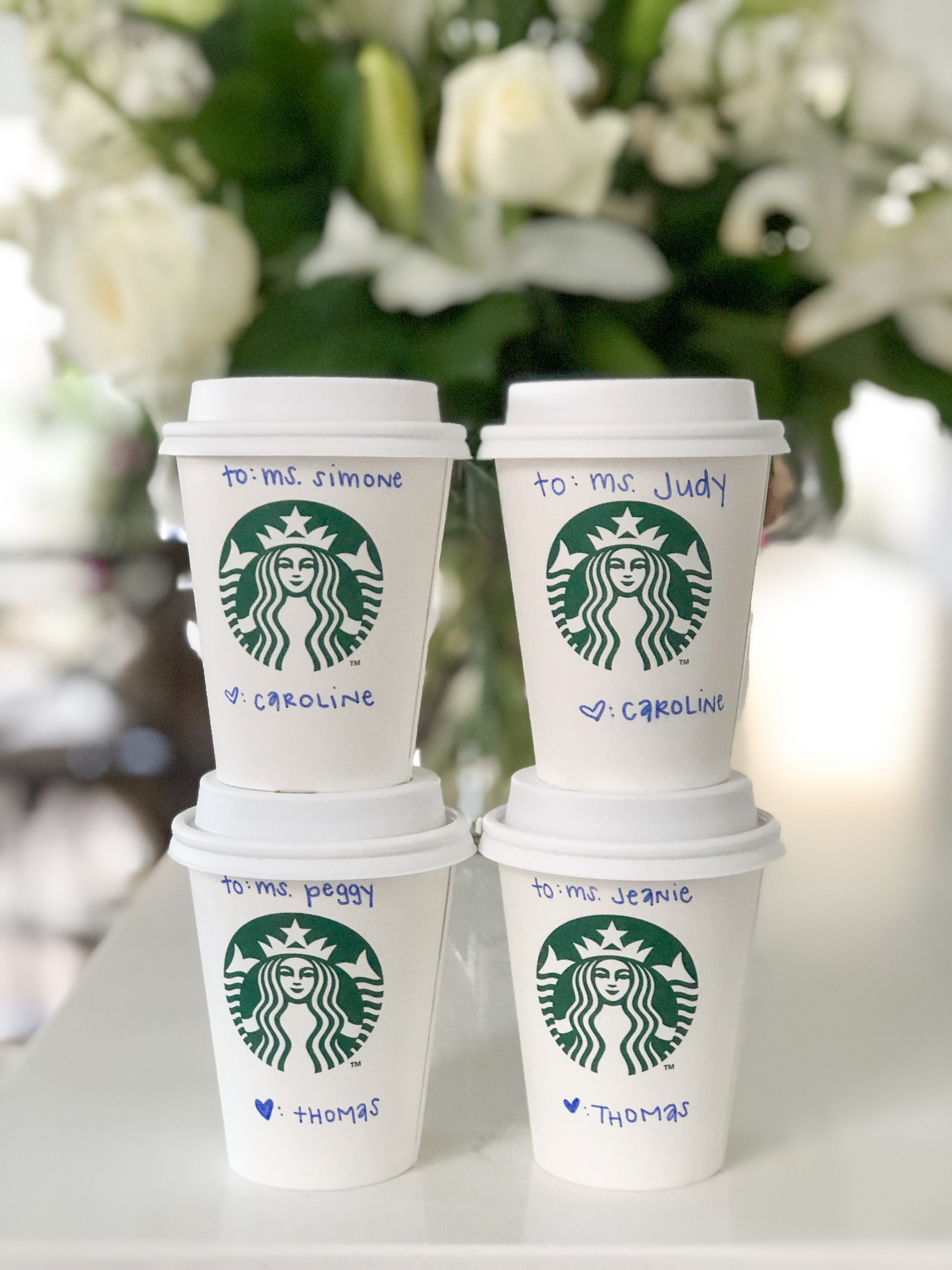 HOMEMADE TREATS
Here are my favorite food items to gift teachers that are always well received!
This is my annual go-to gift for teachers, friends, neighbors and more. First I head to Michaels (or Amazon) and stock up on holiday ceramic mini loaf pans. You can also use disposable tins too. Depending on how much time I have to prepare the loaves, I'll either use this easy Cinnamon Bread recipe or Cinnamon Crumb Cake Mix (you can also find this at Walmart & Target). Each box of crumb cake makes 2-3 mini loafs. Once they are cool I plastic wrap them and tie a bow on top. Easy, delicious and I can make large batches quickly!
You can never go wrong with homemade jam and it pairs well with the cinnamon bread too! If you can carve out a day (or even just a morning) you can knock out dozens of mini jars of jam for Christmas gifts. These are so nice to have on hand for last minute gifts too. You can find my homemade jam tutorial here.
I usually save this one for Teacher Appreciation Week but wanted to share it as a Christmas gift too. Hands down, this is the gift that my teachers (and bus drivers) always are most thankful for! Who doesn't want a night off from cooking — especially around the holidays?! These are super easy to make in large batches too. And your teachers can always pop it into the freezer if they want to save it for another night.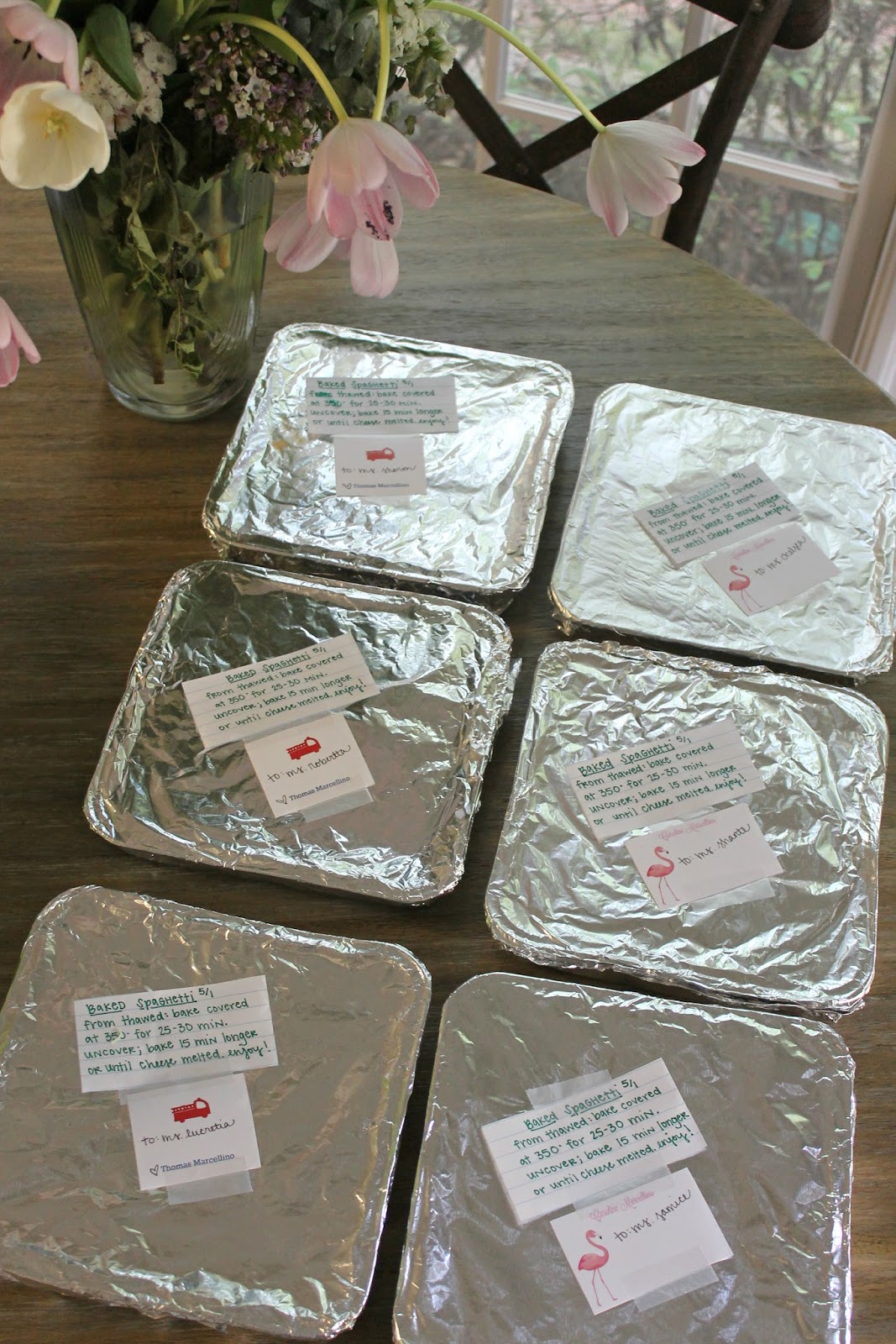 My favorite sweet treat to make each Christmas! You can make them in large quantities and package up little bags for teachers, bus drivers, janitors, principal, etc.!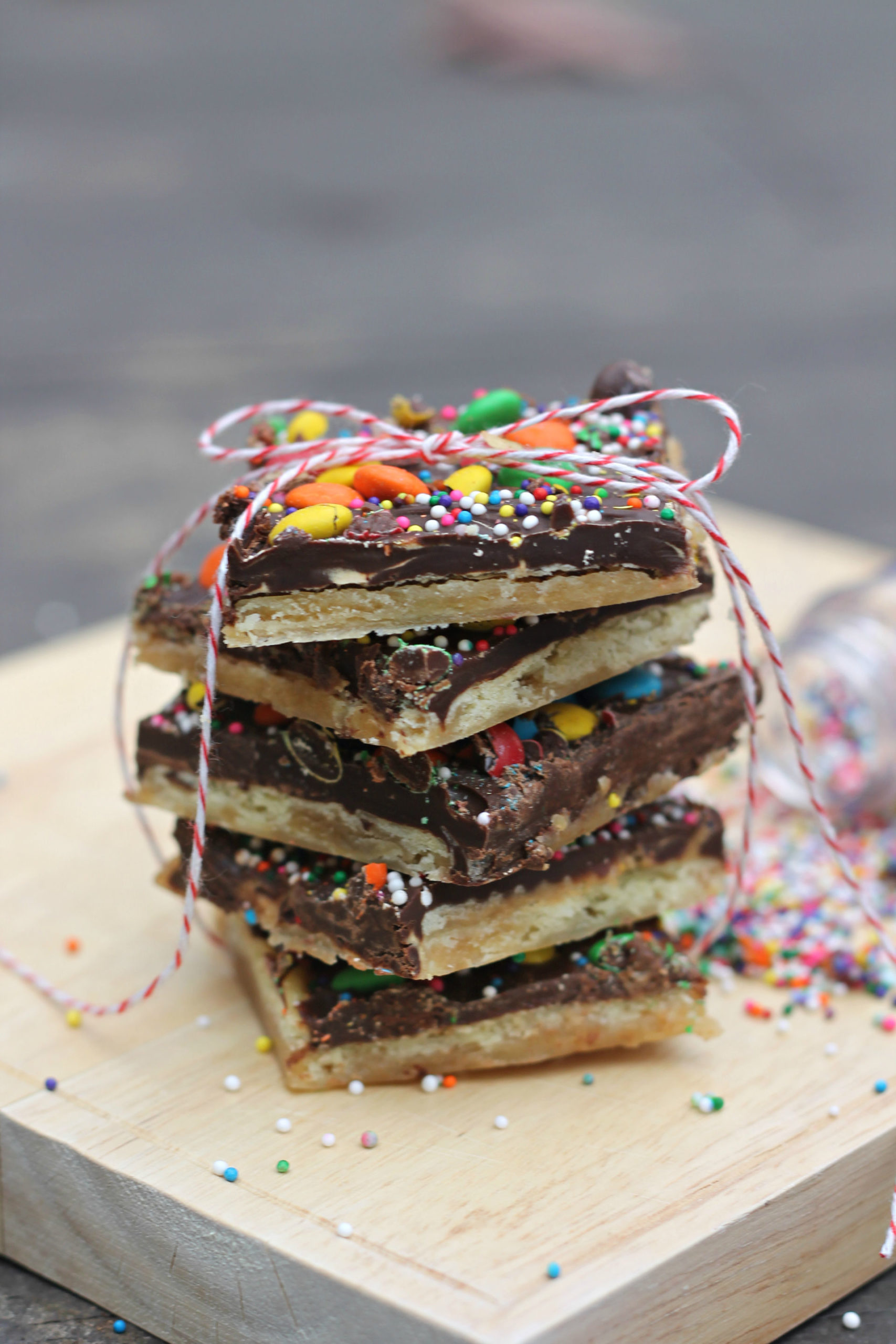 OTHER GIFT IDEAS
Class Signed Christmas Ornament
One year as the "room mom" I had the additional responsibility of providing gifts from the class on a budget. In lieu of a card, I found super cute ornaments at Target for $1 each then signed all of the babies names on the ornament as a keepsake gift! The teachers absolutely loved this sentimental gift.
Teacher Stamps
I just discovered the cutest teacher gift this year (2020) — personalized teacher stamps! How cute are these?! I ordered one for Caroline's teacher this year!
Favorite Teacher Stamps
Favorite Things Printable
Here is the survey I send in with my kids at the beginning of each school year for their teachers to complete and return to me. To download it, right click and hit save image as.