I'm working my way down a long list of reader post requests and am finally sharing an older request about our Hug Journal today!
I spent most of last year in Jen Harrison's amazing coaching program for highly sensitive children. Week after week I took away so many incredible parenting strategies for planting seeds of confidence, resilience, and connection in my kiddos. During one of our sessions, we discussed journaling with kids. Journaling can be a powerful tool for discussing feelings, processing big emotions, cementing memories, connection, and SO much more.
At the end of our session, I immediately ran to Target and bought $5 notebooks for me and each kid to pass notes and pictures back and forth — and named it…our Hug Journal.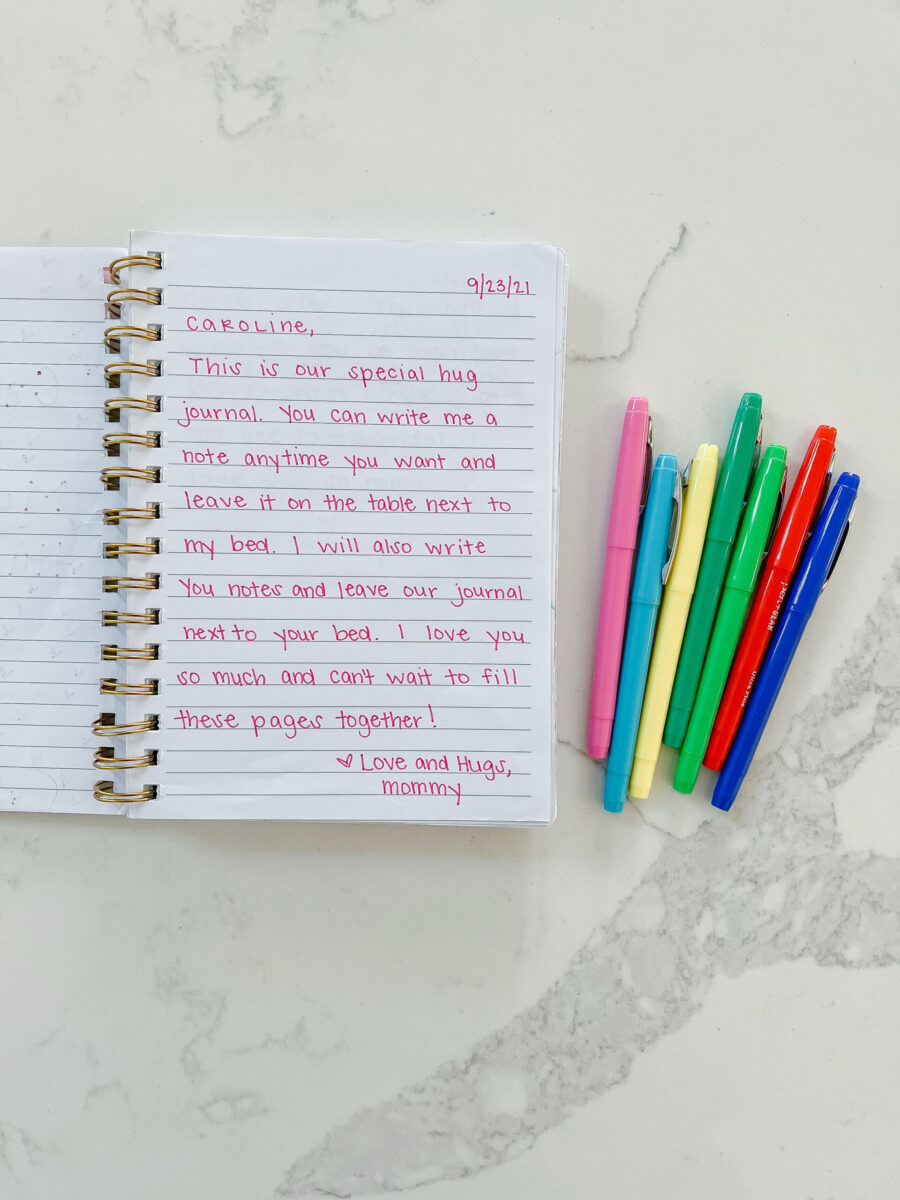 Both kids were really excited when I gifted them their journals and over the past year we've filled the pages together with so many fun notes, memories, drawings, and more. We started these journals when the kids were 6 and 7, but you could totally start these as soon as your kid can hold a crayon!
With their permission, I am sharing a few of our pages in hopes this helps you see how easy and fun these can be. Sometimes I go all out and draw them a fun picture. Sometimes I write them a longer, more serious note. Sometimes I just scribble down a joke. It's a surprise every time.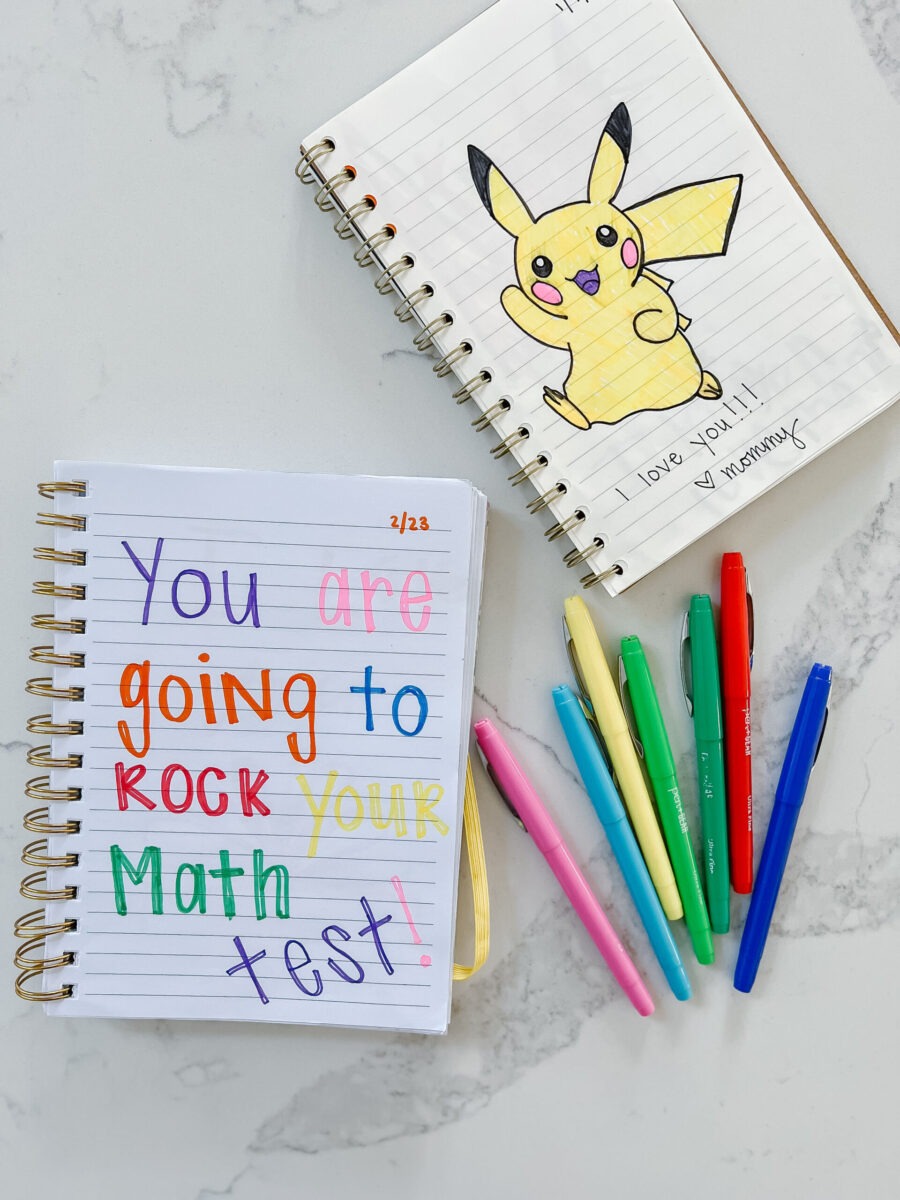 While the entries are mostly soldiers going to battle from Thomas, and smiley faces with sweet notes from Caroline, my hope is for the words I share with them to leave a positive imprint in their minds about how amazing they each are and that they feel hugged through words every time they open their notebook.
And as they grow, my prayer is they will one day see writing to one another as an additional communication tool for bigger and more serious conversations that they may feel reluctant to launch in person. But for now, I'll take all of the scribbles, misspelled words, and colorful out-of-order pages.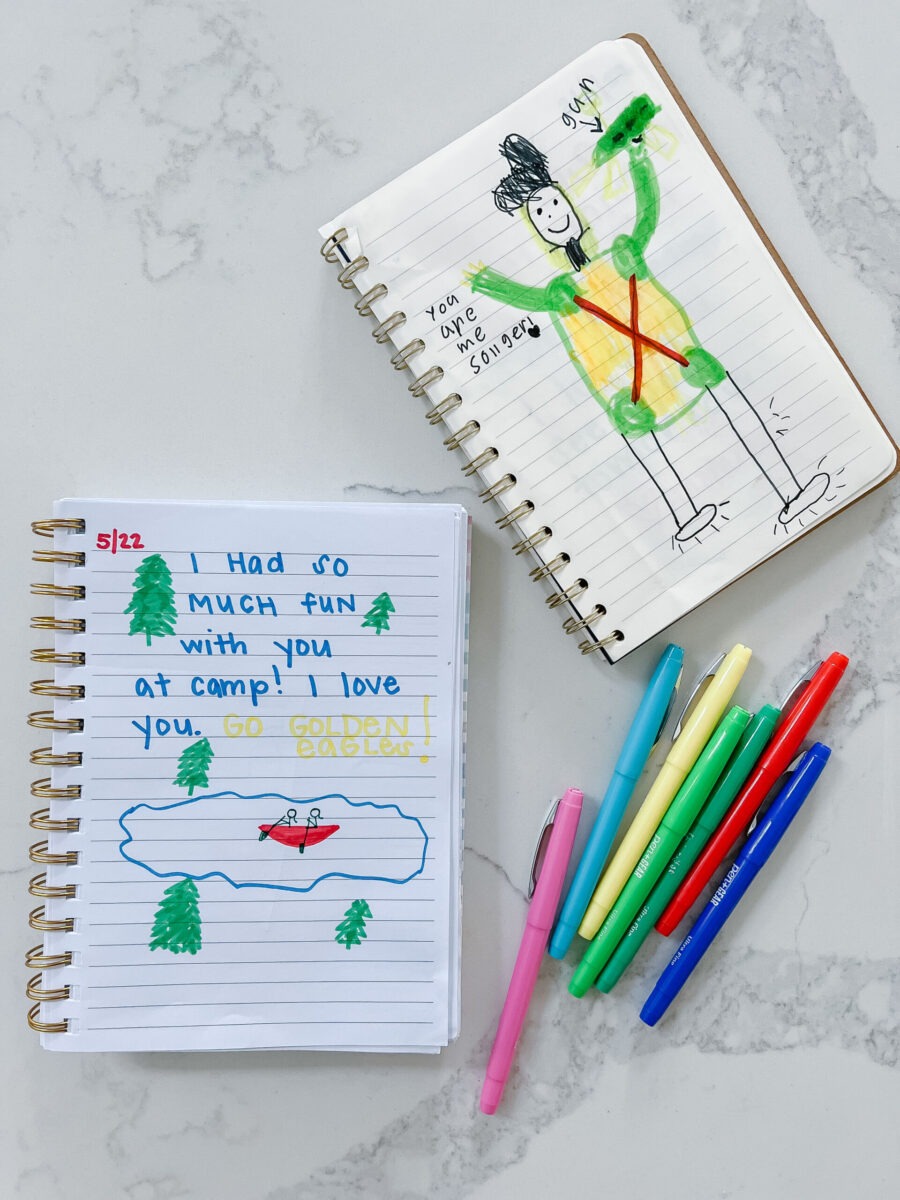 As for frequency, some weeks we get on a roll and pass our notebooks back and forth each night or morning. Other weeks they don't get picked up at all. There isn't any pressure to write to each other on a certain schedule. I'd say I usually wake up next to a journal maybe once a week (which is always such a fun surprise) and try to respond within a few days. But again, there's been times that weeks will go by before the next entry is made and that is totally fine too.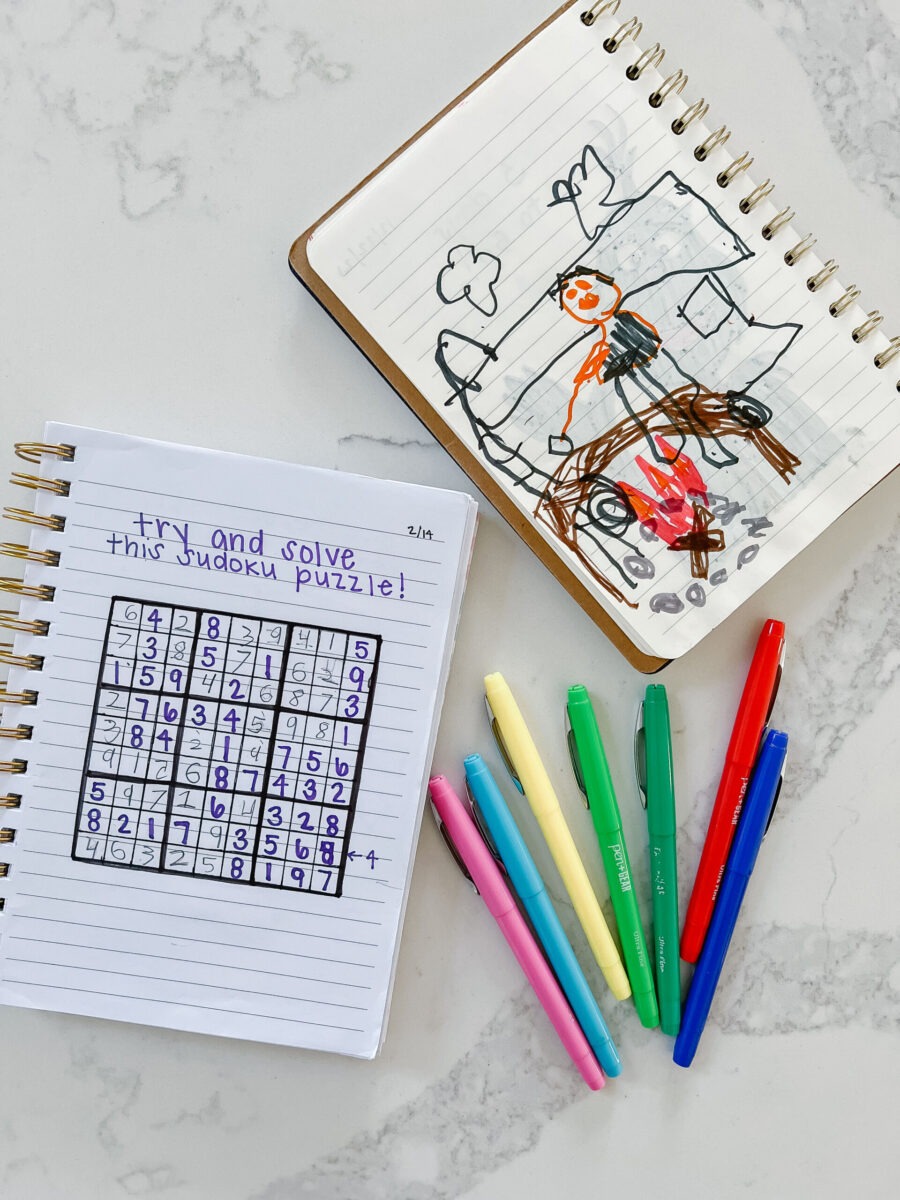 Oh, and Caroline also told me to make sure I mention that "everyone should have a hug journal!" So there you have it!
If you think this is something your children would enjoy, you should do it! If it fizzles out, you can always try again later!