Thank you to Walmart for partnering with my family on this post and to my readers for supporting my blog. All products, purchases and reviews are of my own.
With shipping delays, shortages and supply-chain issues this year, it seems holiday shopping has already begun for the early birds! And in perfect timing — Walmart recently announced its 2021 Top-Rated by Kids List! This well-rounded list is comprised of a wide variety of toys and was actually created by a panel of kids ranging in age from 2 to 12, so chances are very good that your kid will love these toys too!
And with a little help from Thomas and Caroline, we have selected our top 5 toys from each age range to highlight from the List! We hope you find the perfect gift!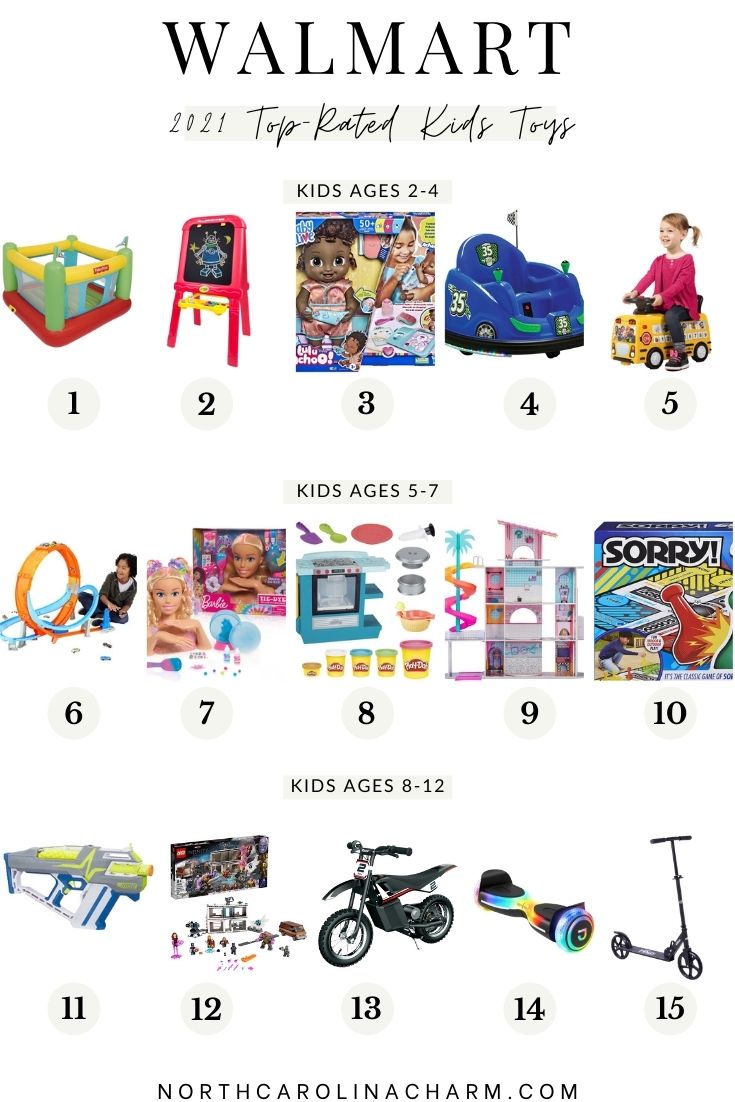 Shop Kids Toys Ages 2-4
Shop Kids Toys Ages 5-7
Shop Kids Toys Ages 8-12