Happy Friday!
It's been a busy but pretty good week around here.
We've got lots of really fun things to look forward to in the weeks ahead that require SO much planning! And y'all know I love to plan, but it feels like a lot right now on top of all our regular work, kid activities, etc. etc…
This week I finished up our Halloween costumes (Caroline picked out our family costume this year and IT IS SO FUN but it's definitely been tricky tracking down all the pieces and items to pull it all together).
Also — HOLIDAY GIFT GUIDES! My goodness, these take a LOT of work. Like a lot, a lot. And since everyone is shopping early, I'm getting up several hours early in the morning and working hard on the weekends to pull them all together and go live (hopefully) right after Halloween.
Additionally, Matt and I are renewing our vows for our 10 year wedding anniversary in a few weeks and I am struggling to find the right words to pen down for our ceremony. It's not that I don't know what to say…it's that I have SO MANY things to say…like I can fill 10 pages of printer paper. So I've been revising and trimming, revising and trimming, revising and trimming. We've gone through so much in 10 years of marriage and I have so many feelings when I think about it all!
Also — family photos.
One of the things I'm most excited to plan for right now is a really fun bucket list trip Matt and I have booked in a few weeks to celebrate 10 years of marriage! We're heading to Sedona! Again, so very exciting but lots of planning required — childcare, flights, resorts (staying at two different ones at Christine's recommendation), hikes, activities, restaurants and more. I am beyond excited to get away together to explore, relax and return home with all of our crystals fully charged.
Lastly, while I'm in the very early stages of planning, we're hosting our families for Thanksgiving this year! I've got lots left to tackle on this front!
Anyway, let's get down to what you came here for — the Friday 5…
1. Thomas's Hair Cut
Welp, it's happened again. During quarantine last year Thomas gave himself a hair cut while Matt and I were both tied up in video meetings, then over winter break it was my hair, and again this week at school (just in time for picture day) he did it again…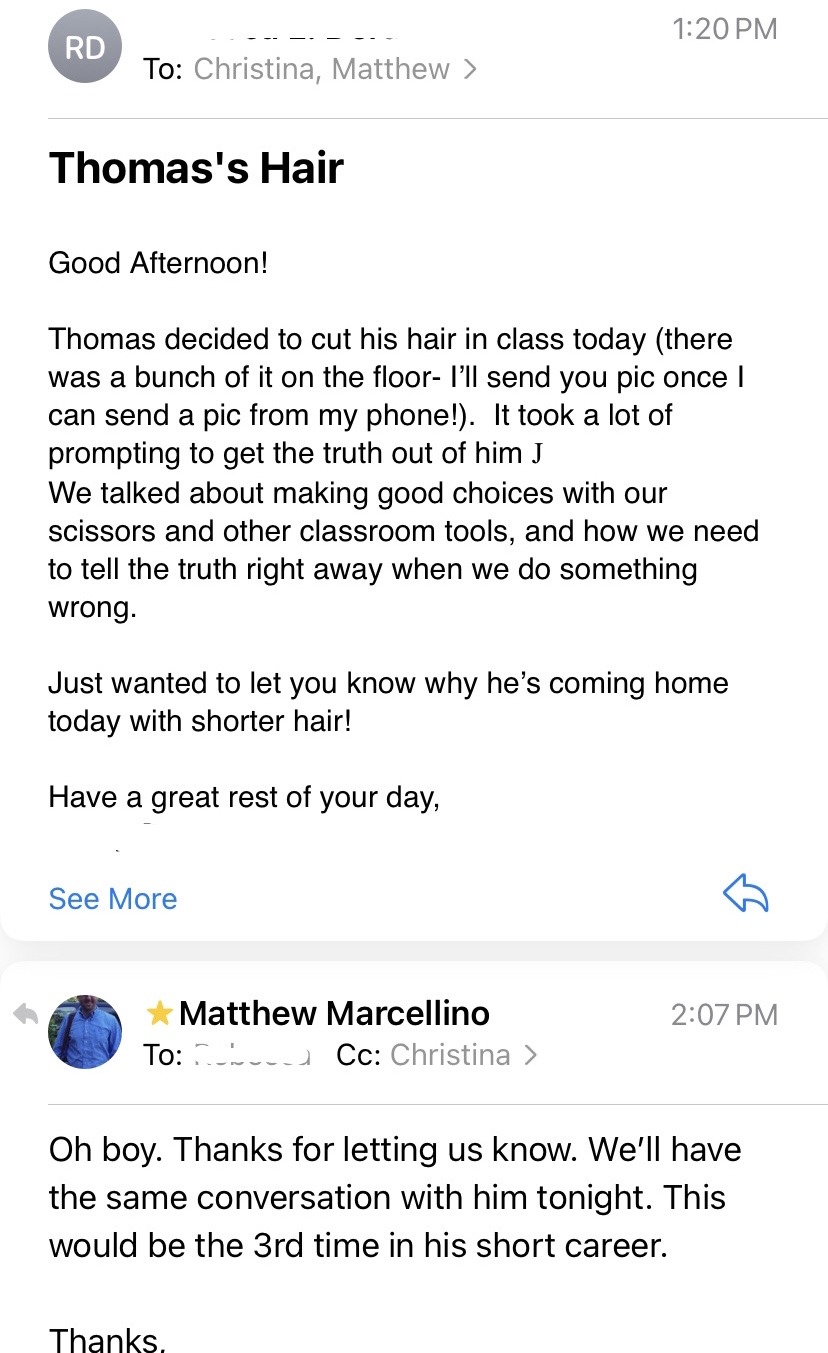 Despite our pretty serious conversations with Thomas (especially after he cut my hair), this kid just cannot help himself with scissors. And while he no longer has any bangs and there are chunks of hair missing throughout his head, this was definitely not his worst cut and I'm optimistic we can blend in the gaps a little better this time around for family photos in a few weeks. This kid y'all…never a dull moment.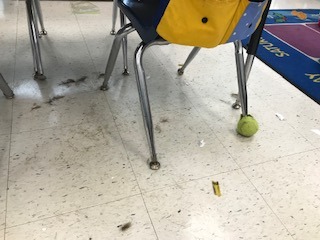 2. Book Review: Malibu Rising by Taylor Jenkins Reid
Rating 2/5: I had high hopes for this book after all the hype over it! A few hours into the audio book I began to wonder if this slow paced story would pick up. Then at 51% of the way through I decided to throw in the towel, which is rare for me, but I just couldn't get into it.
Book Summary: Four famous siblings throw an epic party to celebrate the end of the summer. But over the course of twenty-four hours, their lives will change forever.
Malibu: August, 1983. It's the day of Nina Riva's annual end-of-summer party, and anticipation is at a fever pitch. Everyone wants to be around the famous Rivas: Nina, the talented surfer and supermodel; brothers Jay and Hud, one a championship surfer, the other a renowned photographer; and their adored baby sister, Kit. Together, the siblings are a source of fascination in Malibu and the world over—especially as the offspring of the legendary singer, Mick Riva.
The only person not looking forward to the party of the year is Nina herself, who never wanted to be the center of attention, and who has also just been very publicly abandoned by her pro tennis player husband. Oh, and maybe Hud—because it is long past time to confess something to the brother from whom he's been inseparable since birth.
Jay, on the other hand, is counting the minutes until nightfall, when the girl he can't stop thinking about promised she'll be there.
And Kit has a couple secrets of her own—including a guest she invited without consulting anyone.
By midnight the party will be completely out of control. By morning, the Riva mansion will have gone up in flames. But before that first spark in the early hours before dawn, the alcohol will flow, the music will play, and the loves and secrets that shaped this family's generations will all come bubbling to the surface.
Malibu Rising is a story about one unforgettable night in the life of a family: the night they each have to choose what they will keep from the people who made them… and what they will leave behind.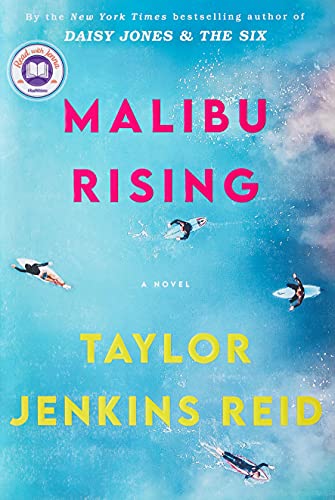 3. Pumpkin Patch
I am desperately trying to hold on to some of our holiday traditions for as long as possible before our kids outgrow them — and a visit to the pumpkin patch is one of them! Last weekend we took the kids to Aw Shucks Farm for the second year in a row and it was a blast. Although we called it our "pumpkin patch visit," we actually walked right past all the pumpkins and spent all of our time feeding farm animals, fishing, gem mining, devouring caramel apples and more. It was a great day at the farm!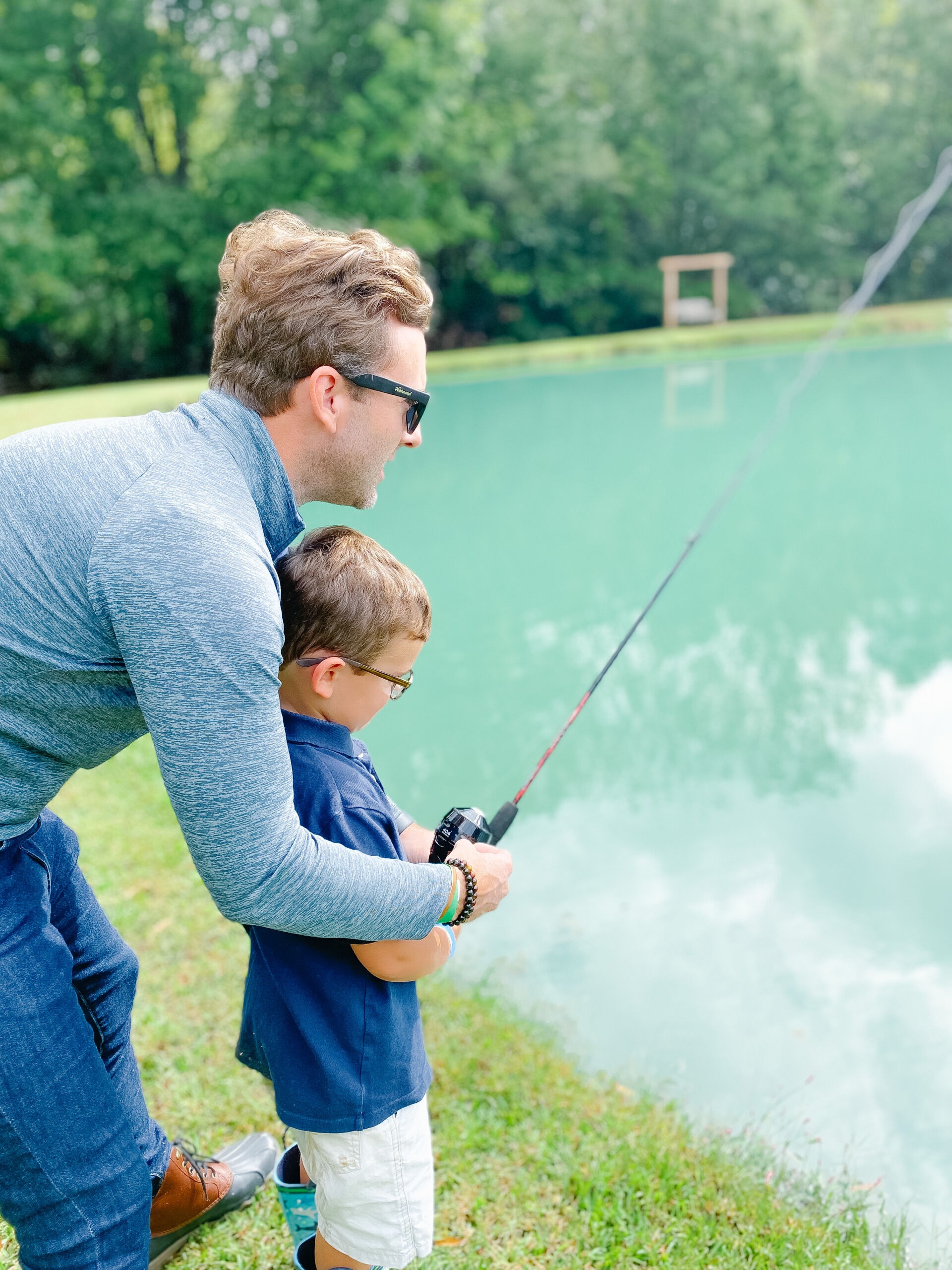 4. Candy Corn Jello Cups
Last weekend I surprised the kids with these festive candy corn jello cups for dessert! They thought this treat was so fun! And they were easy to make. I started with a layer of pineapple jello and let it set overnight in the fridge. The next day I poured a layer of orange jello on top and let it set in the fridge for a few hours. Then just before serving I added whipped cream and a few candy corn.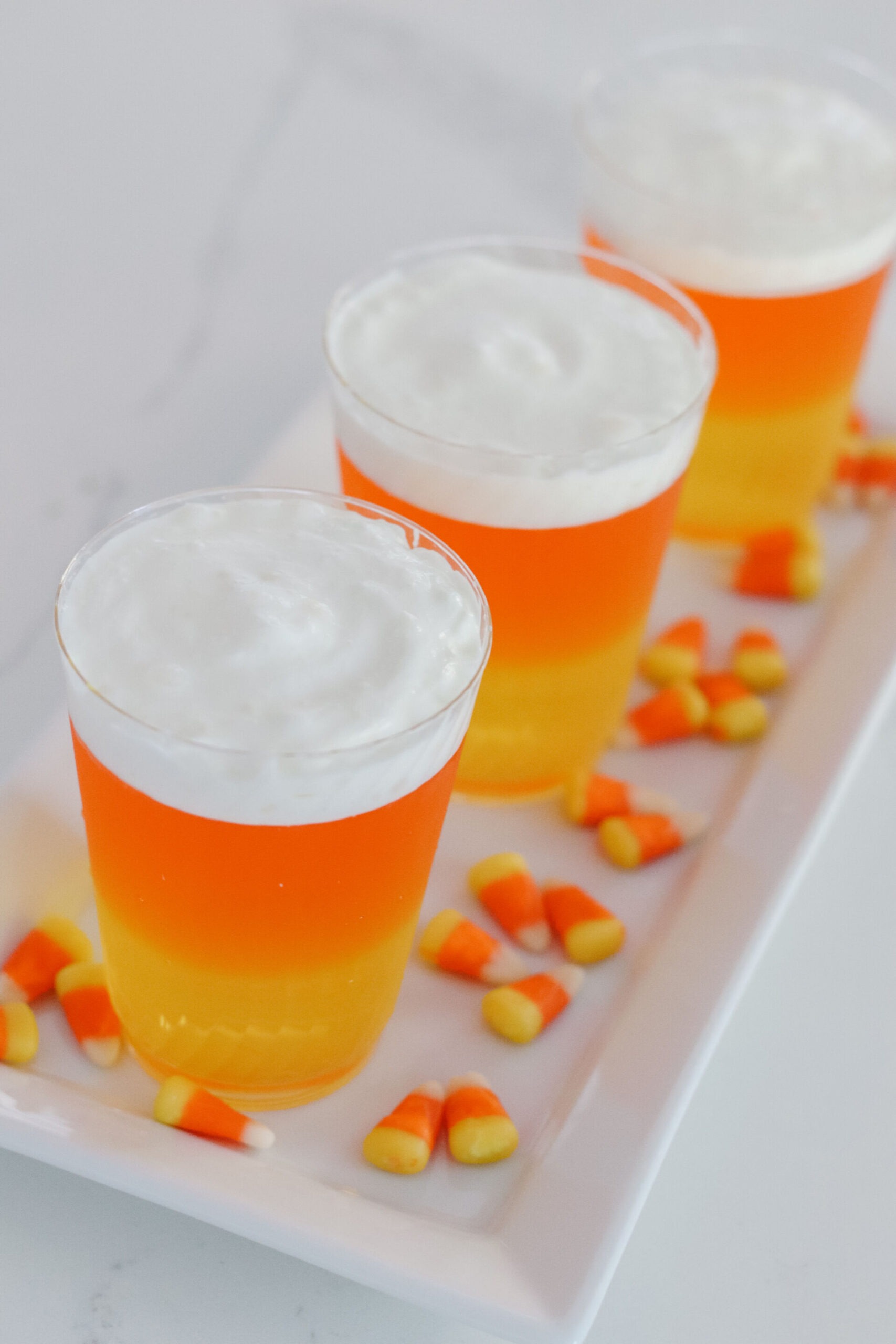 5. Community Group
Last night we finished up Brené Brown's Braving the Wilderness: The Quest for True Belonging & The Courage To Stand Alone in Community Group! Despite the huge Harry Potter (book 6) spoiler, this book is definitely one of my favorites we've read together so far. It covered a wide variety of topics and themes so it made for some awesome deep dive discussions.
We took this photo at my house last month and Stephanie could only make it via FaceTime so she photoshopped herself into our group photo. Is this work not insanely impressive?!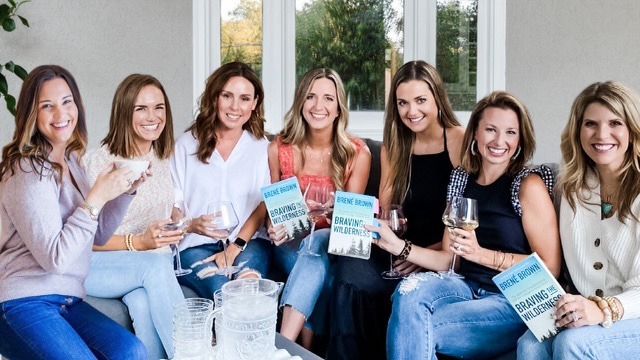 In Case You Missed It