A few weeks ago Matt and I were lounging on the beach together without a care in the world in Turks & Caicos. Our trip was nothing short of amazing and it felt SO good to have 5 days alone with Matt to laugh, connect and maybe even cry a little bit (me — guilty!). Since our marriage resolution, it's been really, really important to me and Matt to go on an annual trip away together. In fact, it's a top priority for both of us to budget our pennies and PTO (for me) at the beginning of each year to make it happen. And it is totally worth it — every penny and every day. We were so grateful to take this special trip away together.
But this trip was even more amazing because my mom finally got the opportunity to stay with the kids while we were away…and I still can't decide who had the better week — us or her. Not only was she a total rock star handling both minis solo (including taking care of Caroline who had a 24 hour stomach bug and home for 2 days), she LOVED being with her grandbabies and didn't want to leave when we got home. It was so incredibly special to hear about mom and the kids' days over Facetime each day and see how happy they all were to be together! Thanks mom!
We also decided to return to Turks & Caicos this year because we had such an awesome experience last year and couldn't wait to come back! We strategically planned most of our trip during the week (Sunday – Friday) so we didn't miss out on too much precious weekend time with our kids, and again used our wonderful travel advisor, Christine Serio, to design this dream trip. We had such a great experience using her last year that we knew we wanted to use her again. Not only was she able to get us a great deal at our resort, she scheduled all of our transfers for us, got us an upgrade a check-in and had a bottle of wine on ice and treats waiting for us in our room.
Resort
During our last trip we wandered down to Grace Bay Club one evening for dessert and drinks and immediately knew it would be the place we would choose to stay at the next time we came…and now that we've been there we know there is no other place we'll ever stay.
From the moment we arrived everything was perfection. We were welcomed with a nice strong rum punch and our personal concierge (Vernon & Franklin) whisked us to our room and provided us with a cell phone to contact them at any time throughout our trip. They were amazing.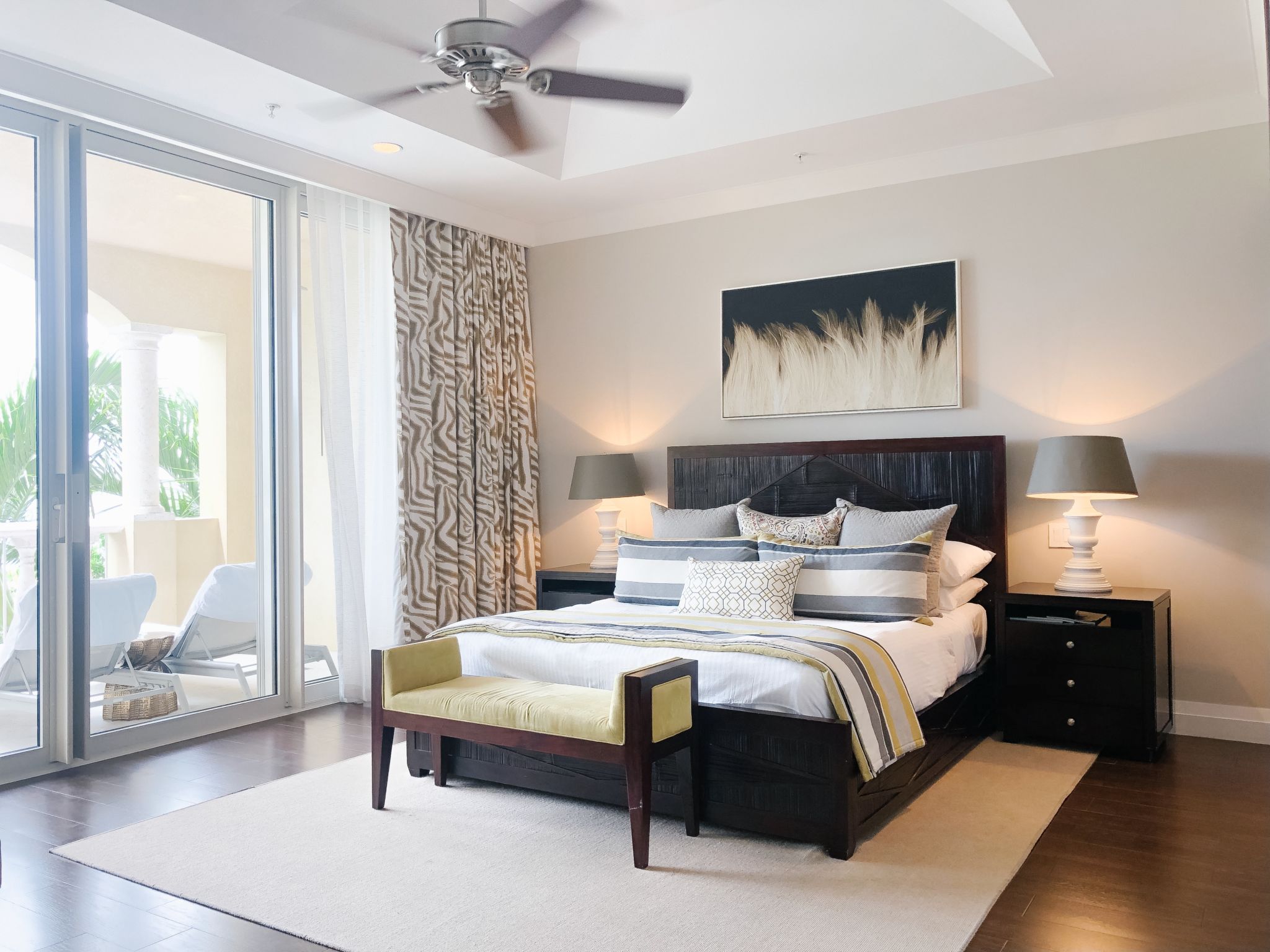 Every inch of this resort is spectacularly gorgeous and the service is top notch. It felt like such a dream to be there and I honestly lost count of how many times I said to Matt "I cannot believe we are here!"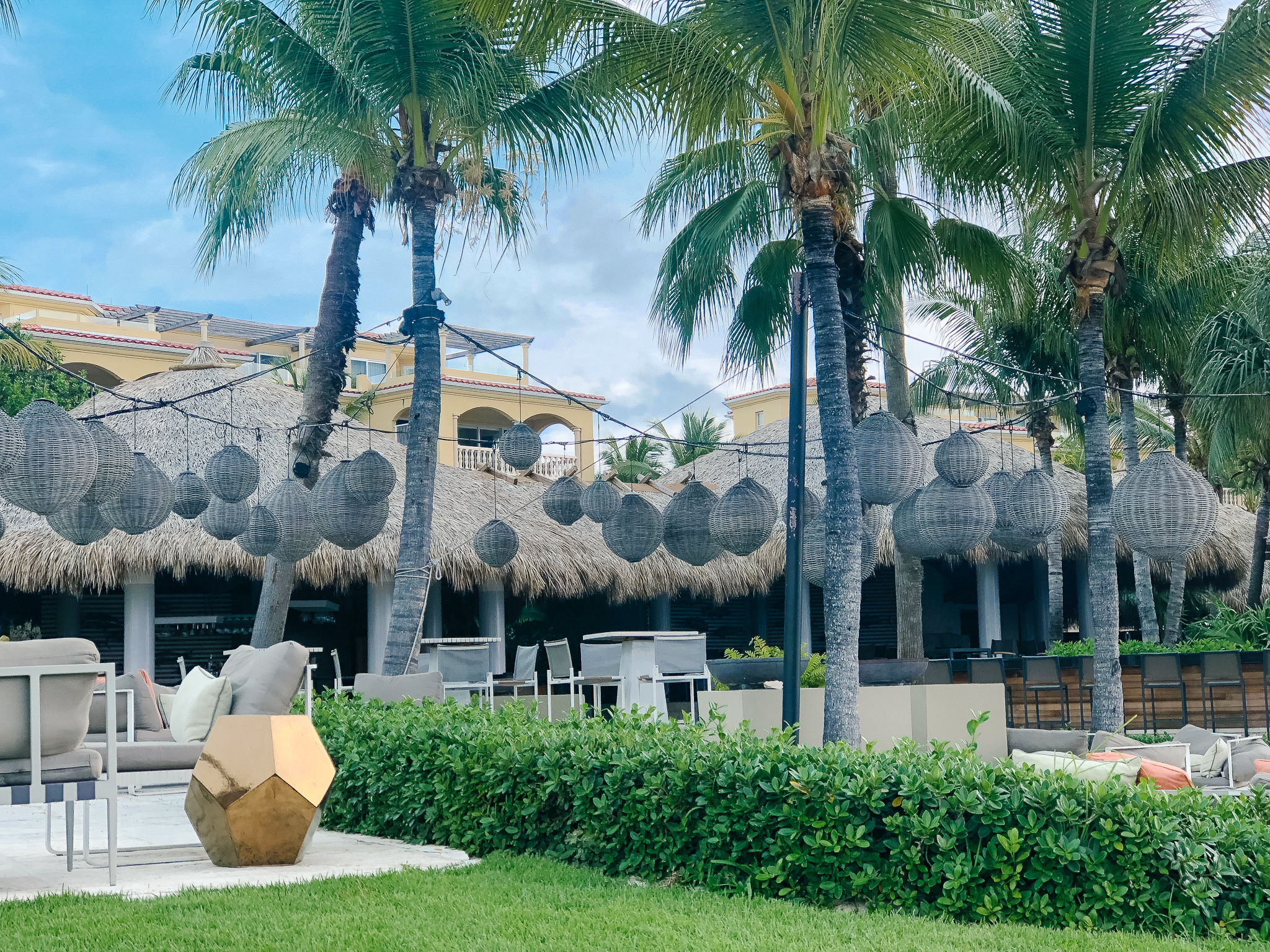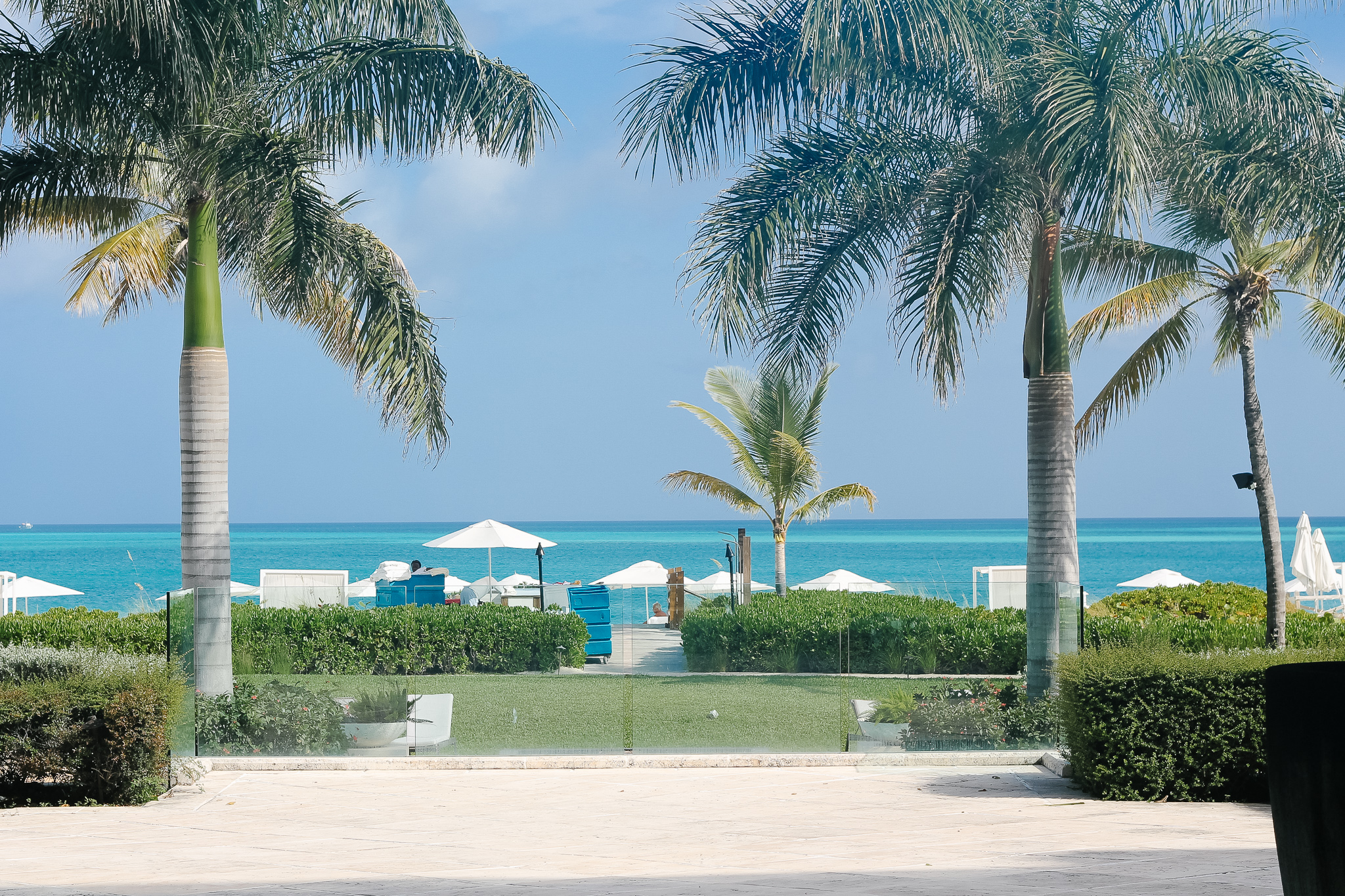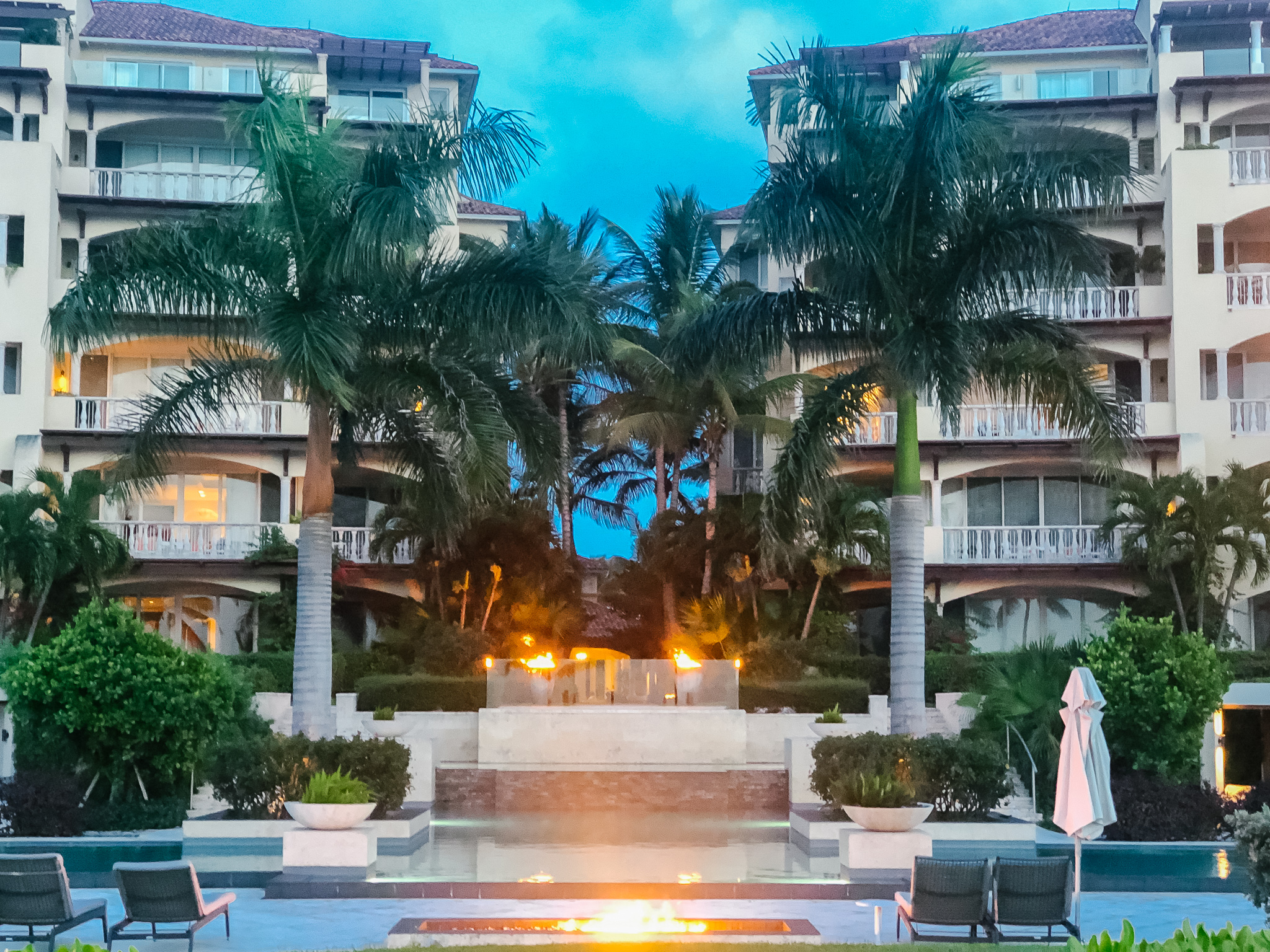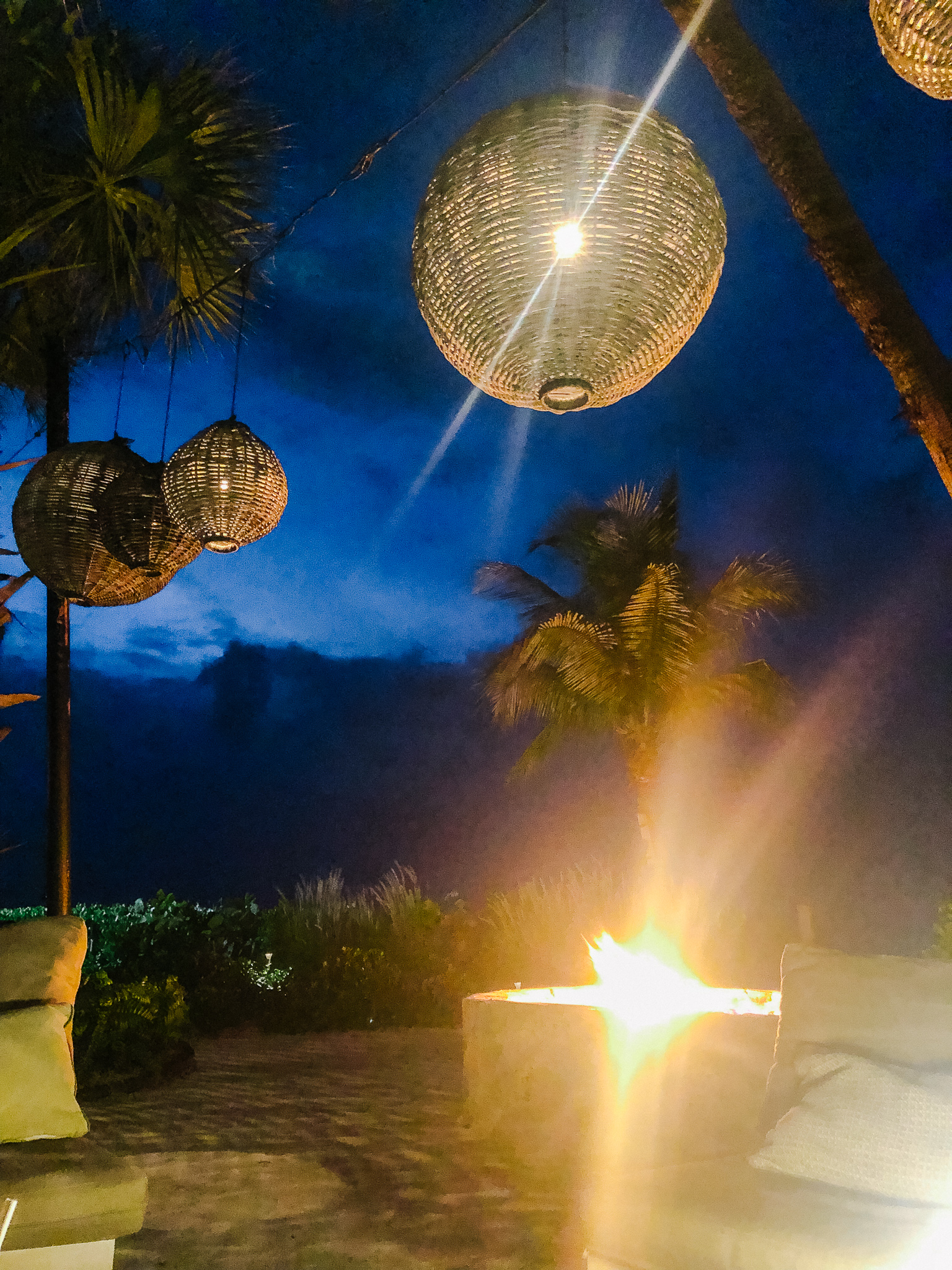 The Beach
The gorgeous blue water. The powdery white sand. This is truly what I envision heaven to look like. And honestly, that's exactly what I was thinking most of the time we spent on the beach — how gorgeous heaven must be for dad if this place is on earth.
We were the first on the beach each day (our parent alarm clocks wouldn't snooze) and as soon as Jean saw us turn the corner he would run out to our favorite umbrella (next to the taco shack, duh) and set up our chairs, towels, a bucket of ice water and a service flag we could stick in the sand whenever we needed anything.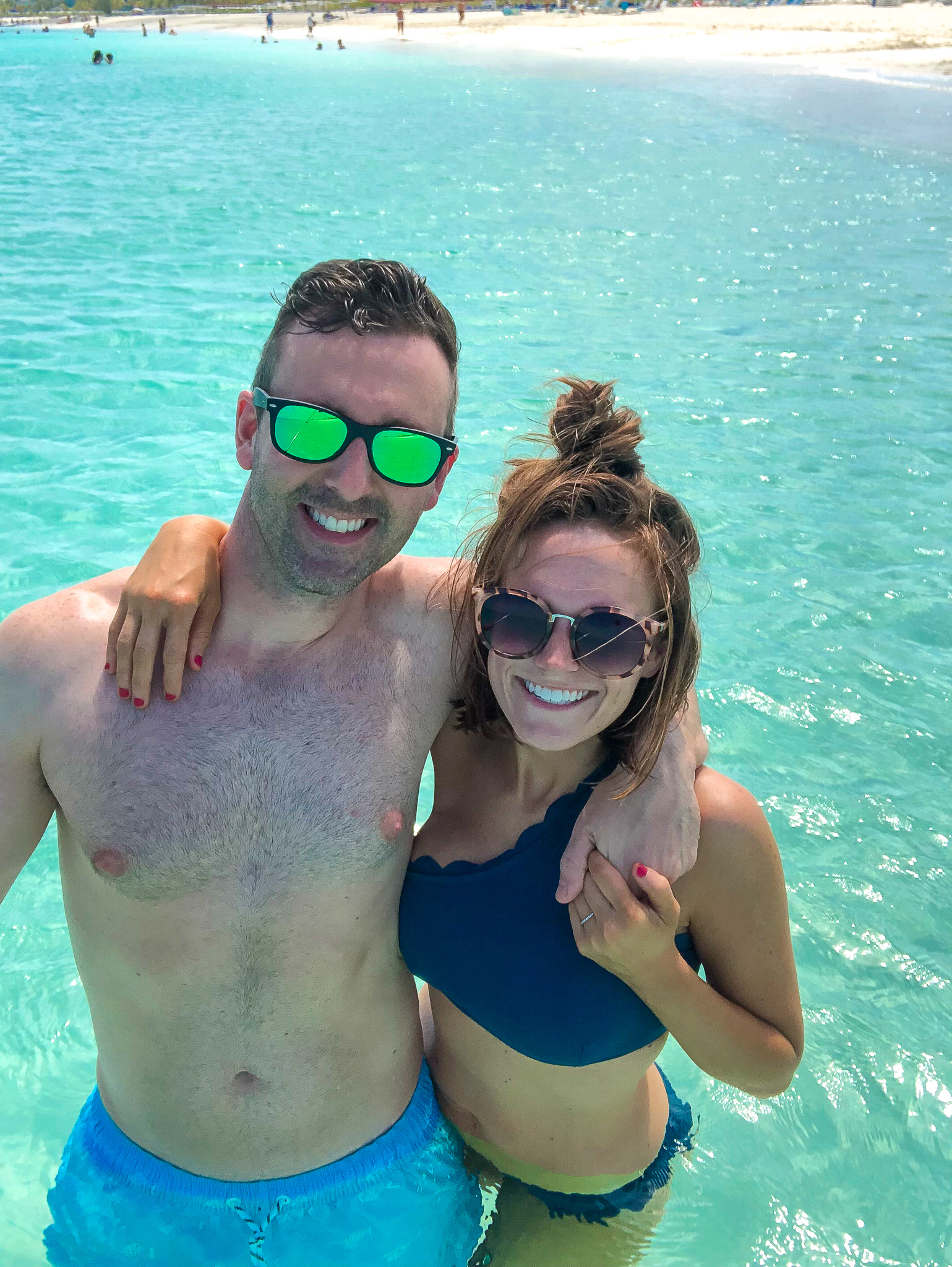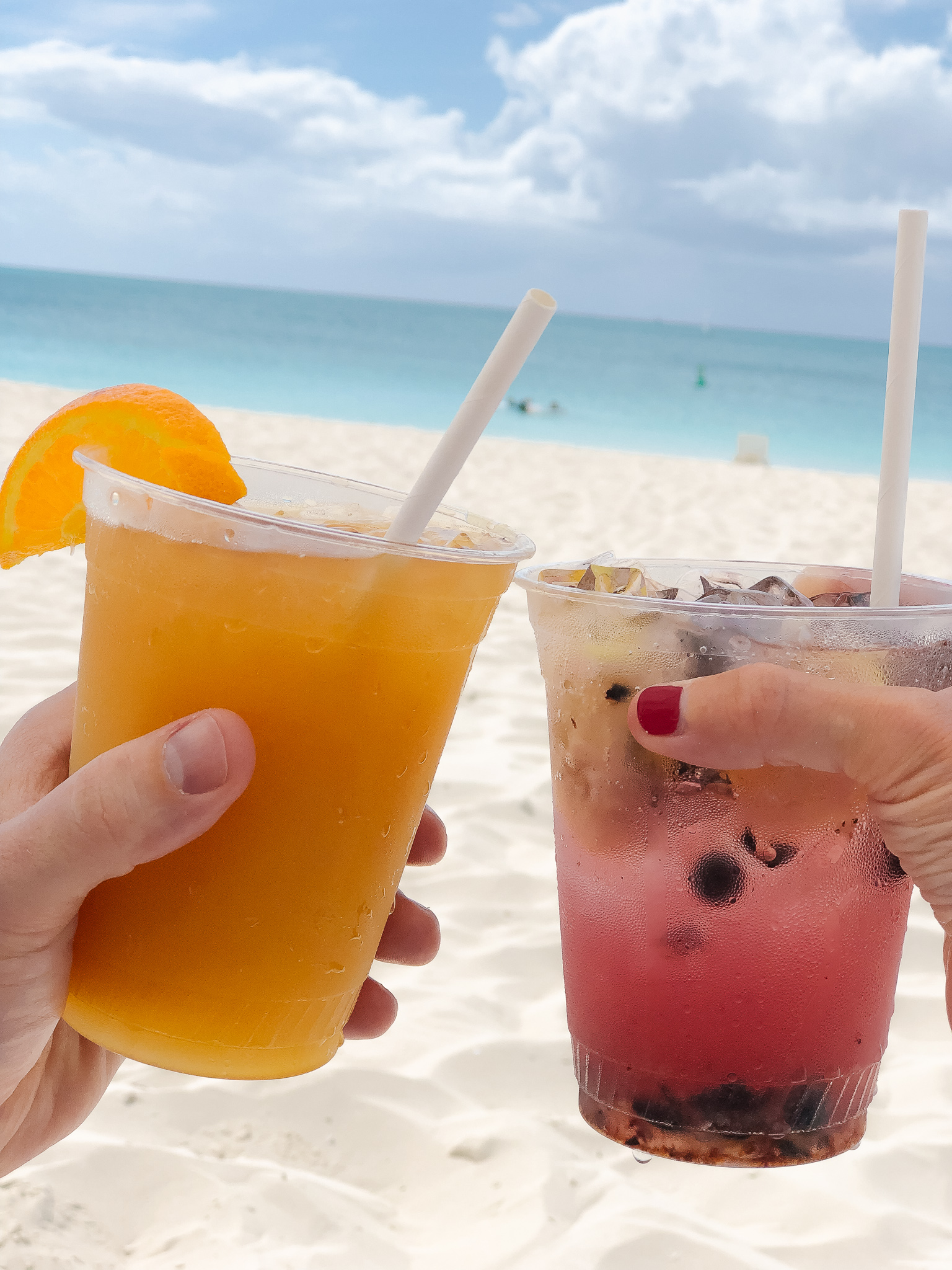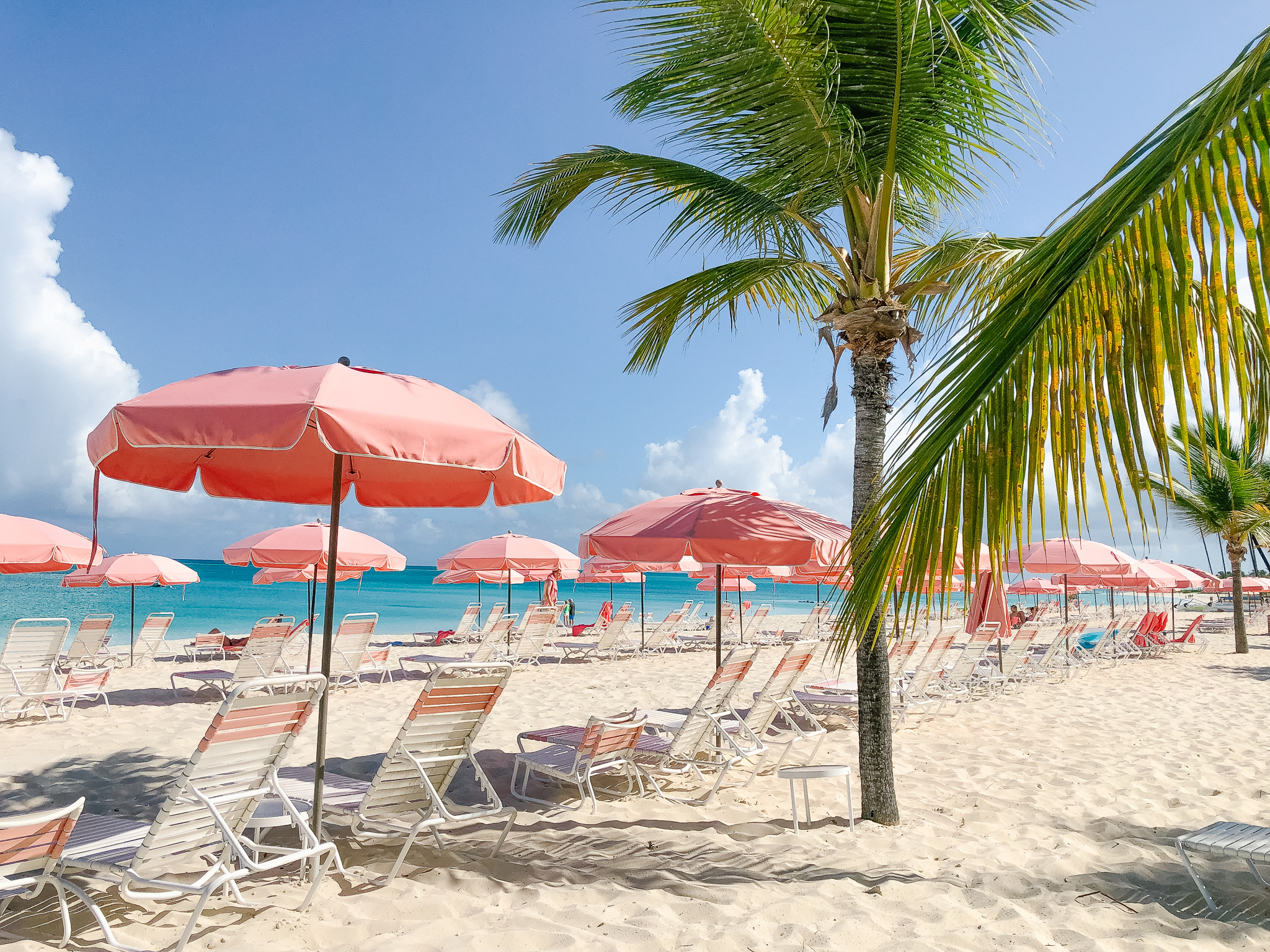 We also took advantage of the complimentary water sports equipment. Matt loved paddleboarding and after a few days I agreed to go with him…if I could sit on the board while he did all the work. Honestly, it was bittersweet to be on a surfboard, but I was happy to make new memories on one with Matt.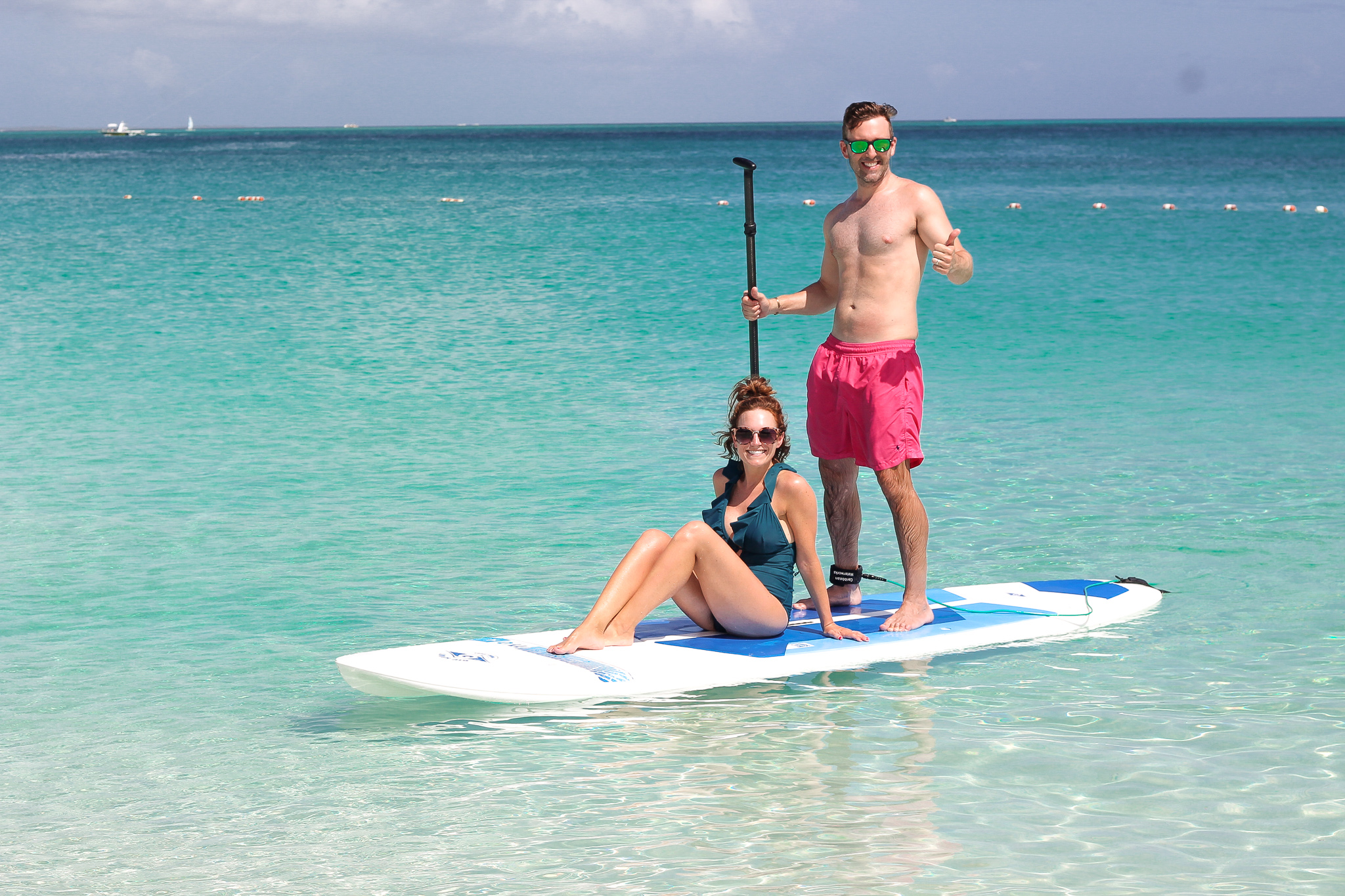 We also went sailing (first time for both of us)! Shaquan took us out on the sailboat for an amazing tour of the island. This was definitely one of the highlights for both of us this trip.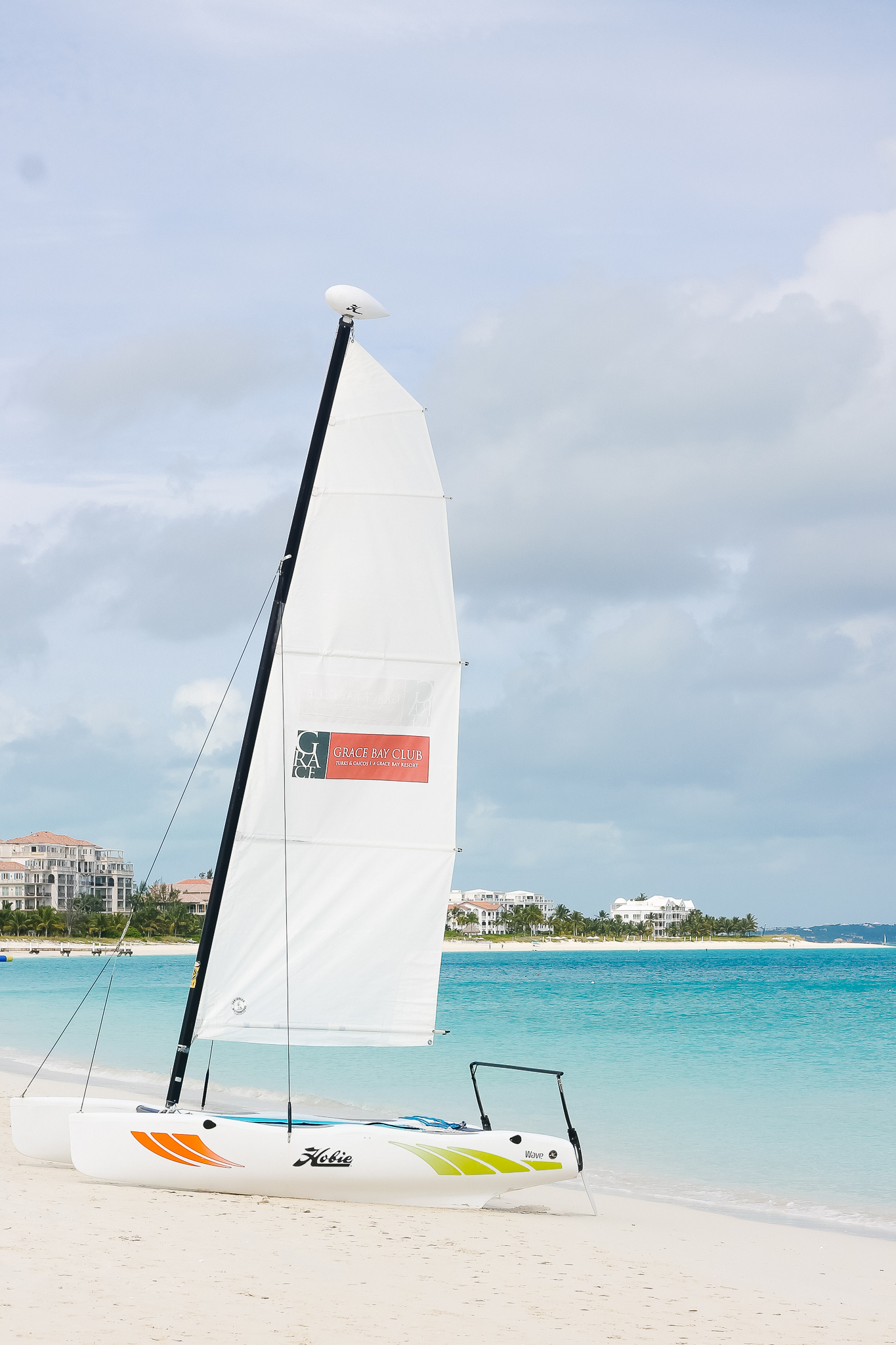 Each afternoon, once we were feeling burnt, we would head to the pool for a few last drinks. Even though our section of the resort, The Estates, had a gorgeous pool with beautiful cabanas and poolside restaurant, our pool of choice was the infiniti pool!
Each evening we made sure to catch the sunset from the beach with our toes in the water. This was also one of my favorite parts of each day. We just could not get over this beach and wanted to soak up as much as possible.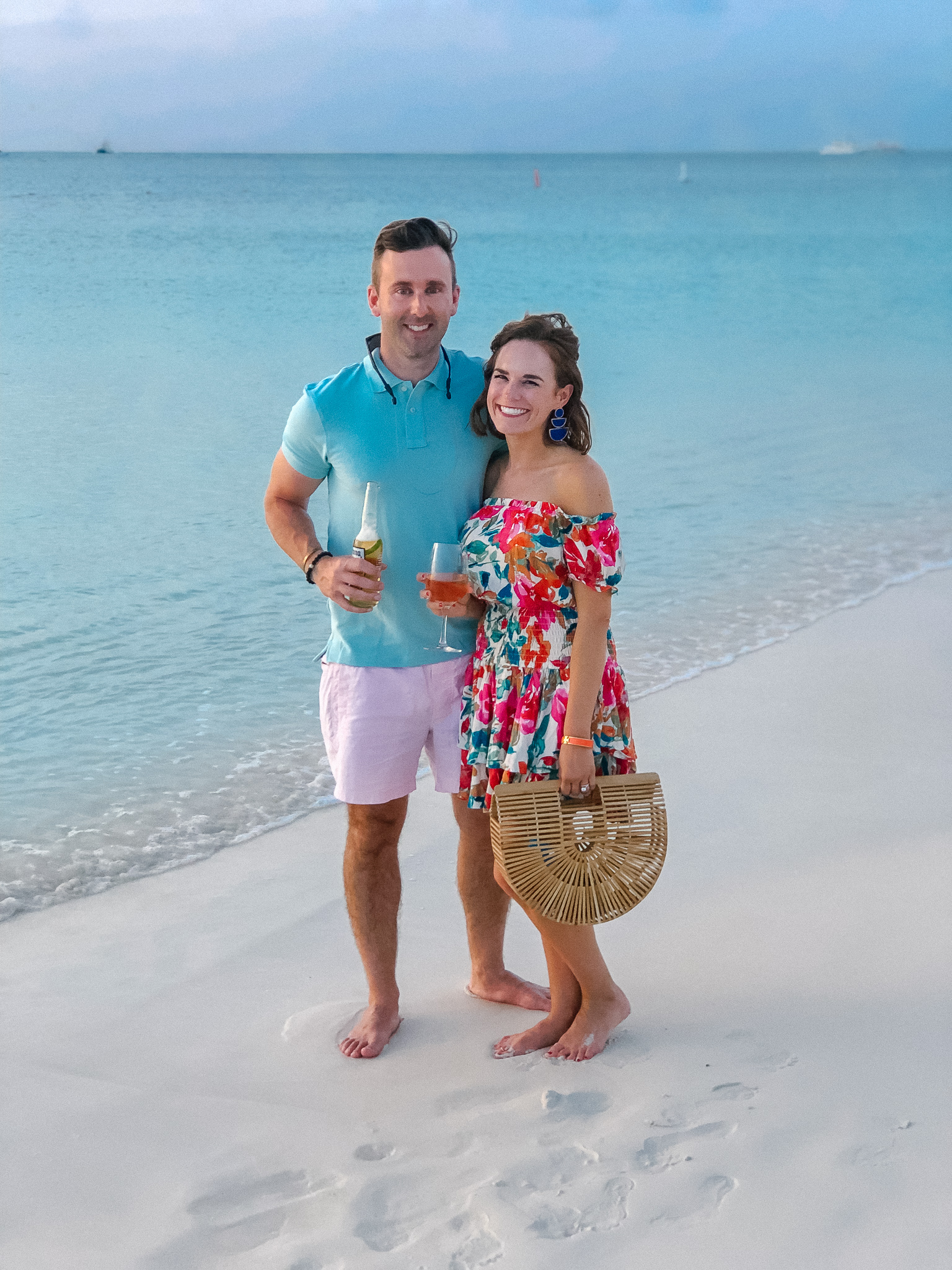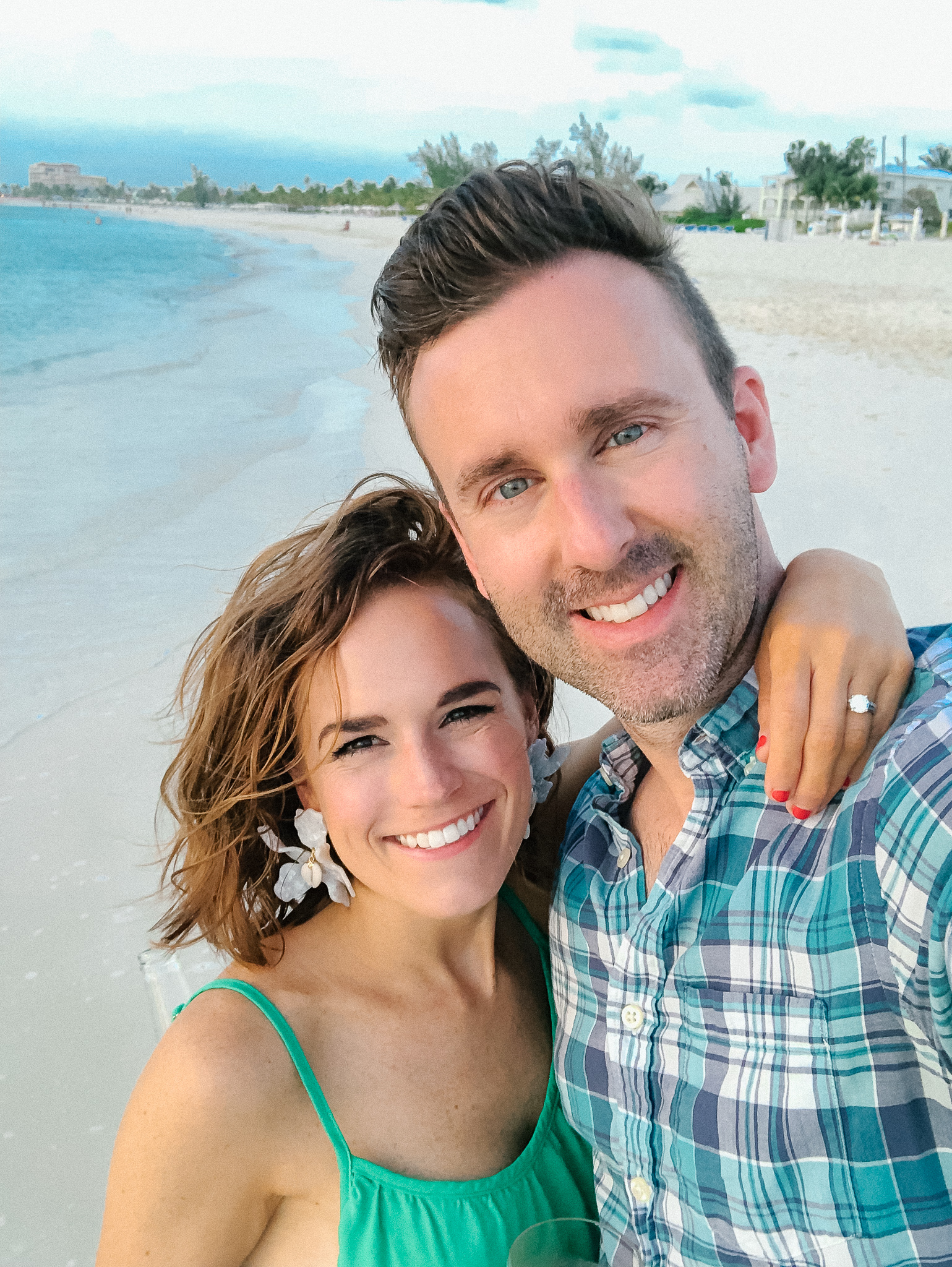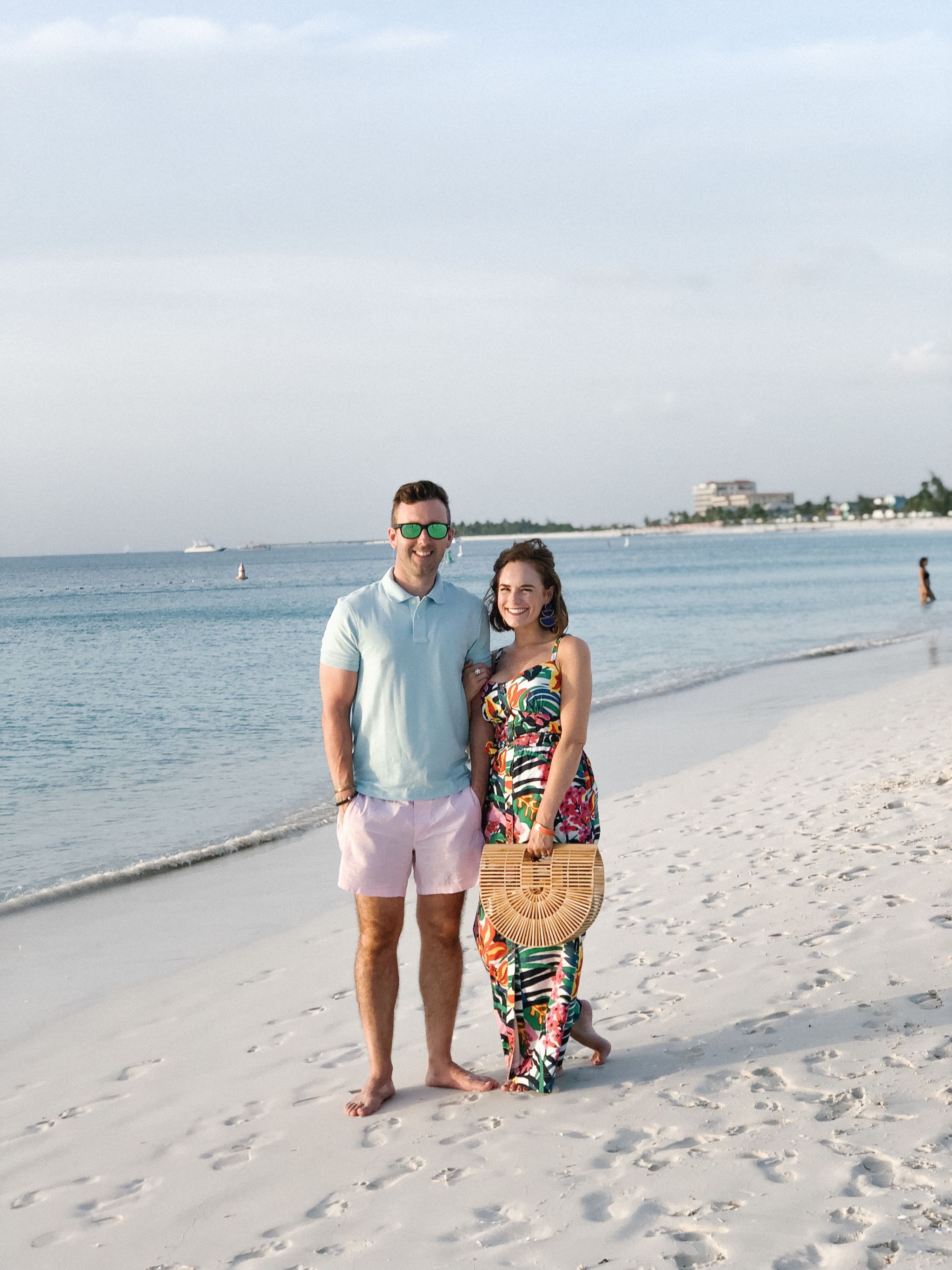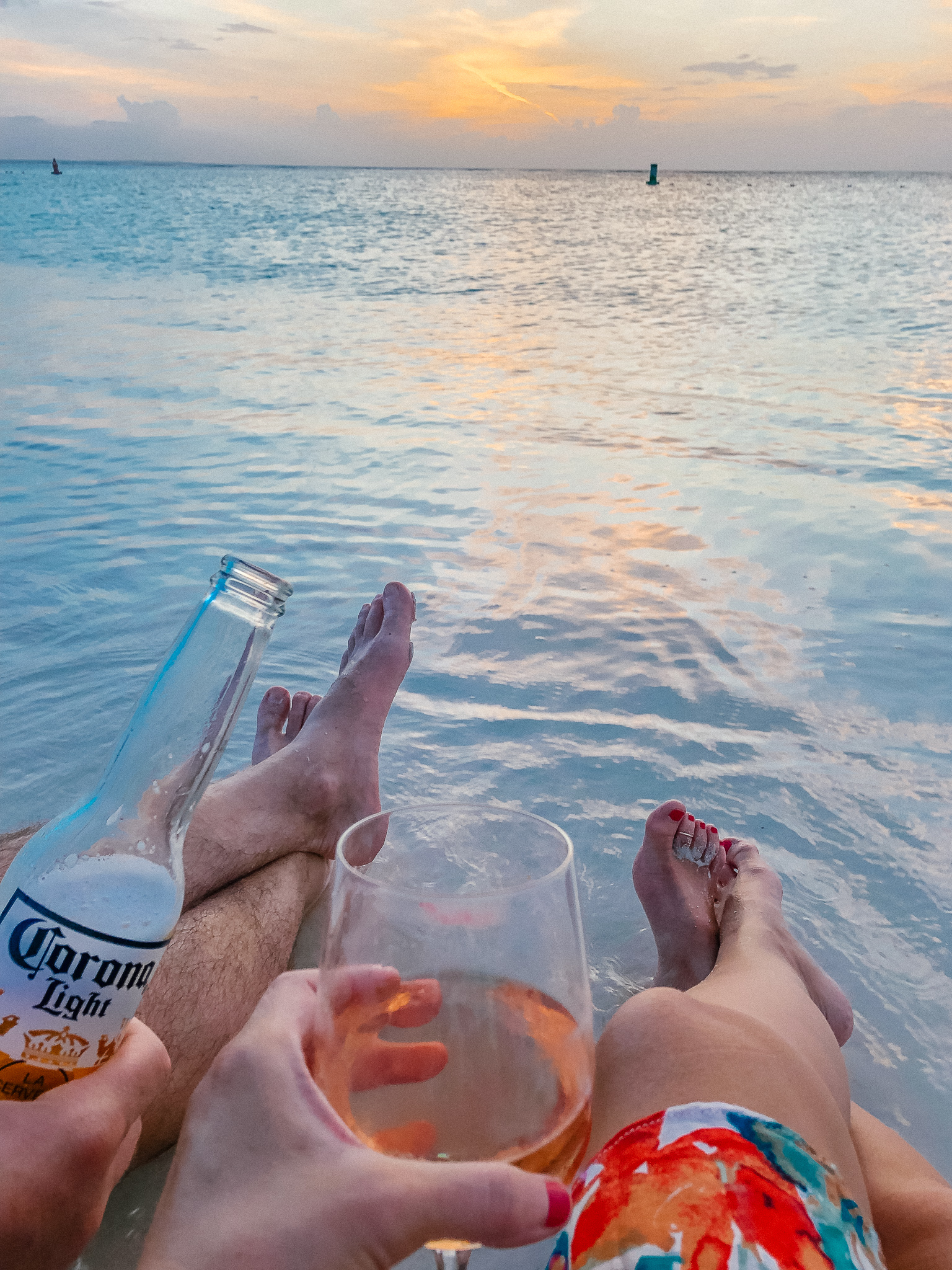 Food
Let's talk FOOD! As part of our resort package, each morning we had breakfast delivered to our room and ate it on our terrace. Then we would hang out for a bit drinking coffee, catching up on emails (and Instagram) and slowly pack up for the beach. I loved our mornings!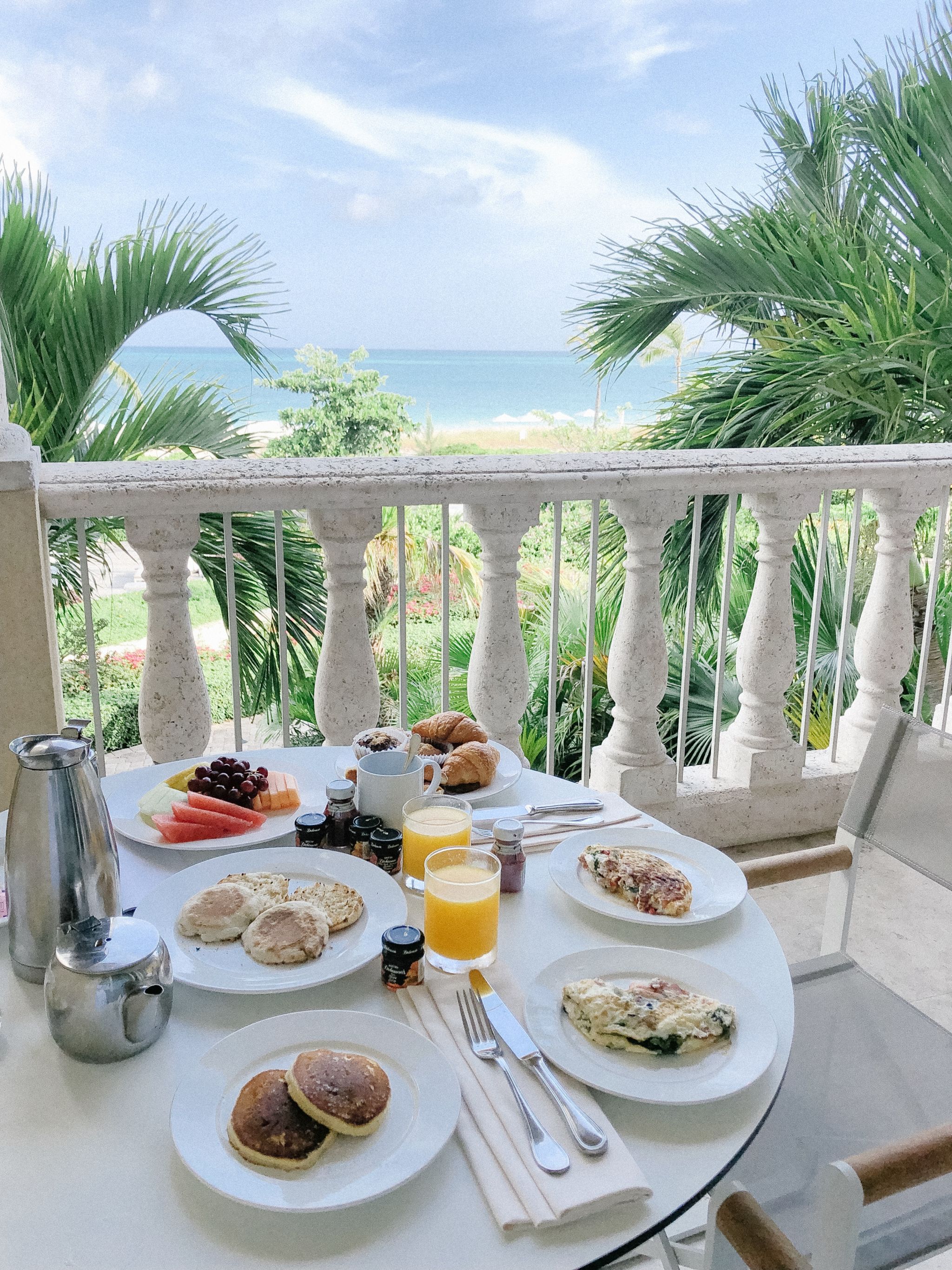 The Taco Shack
Every single day we ate at the taco shack on the beach. It was just too convenient and too delicious to pass up. We tried all the tacos and our favorites were the grouper and tuna tacos!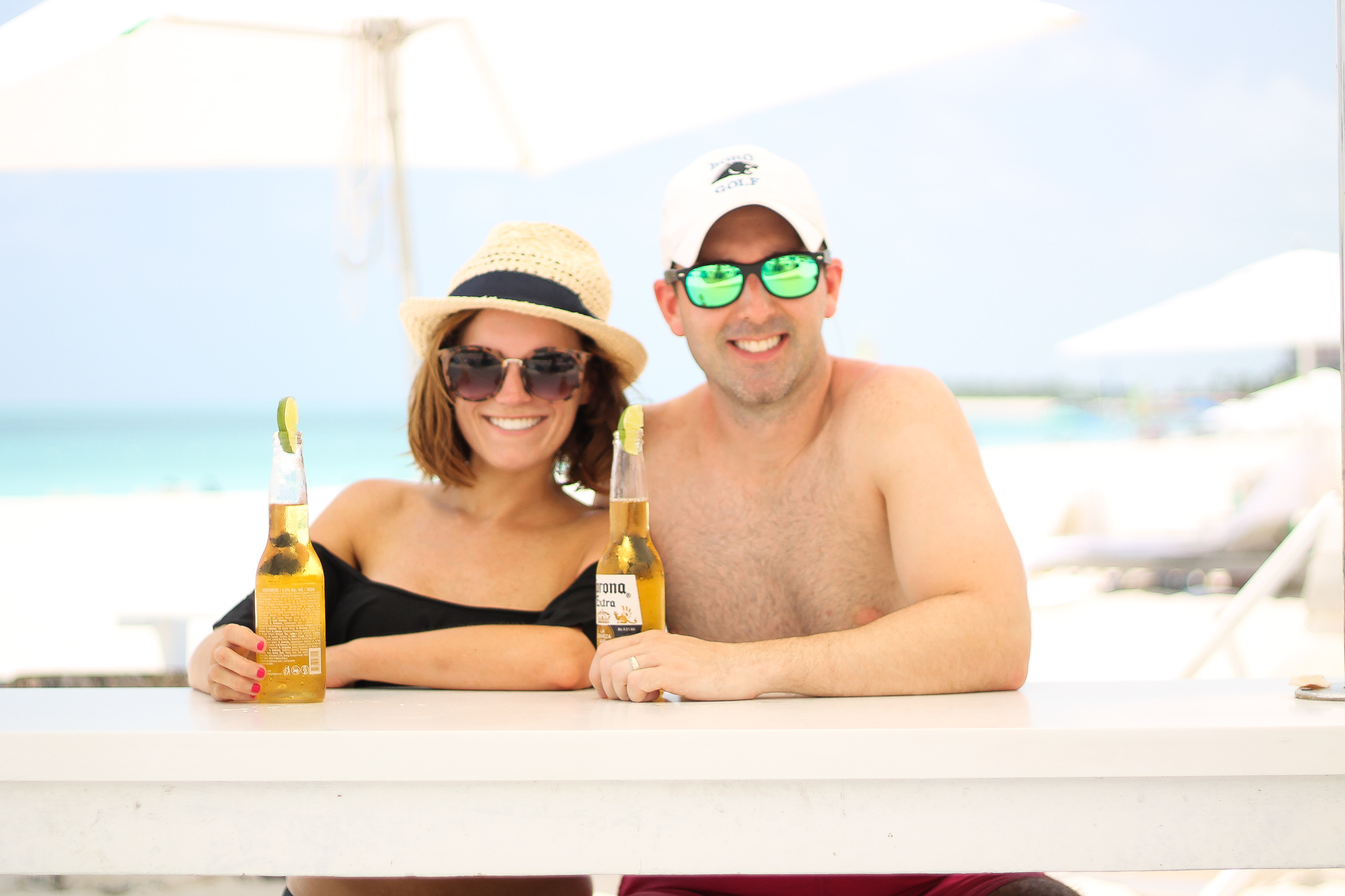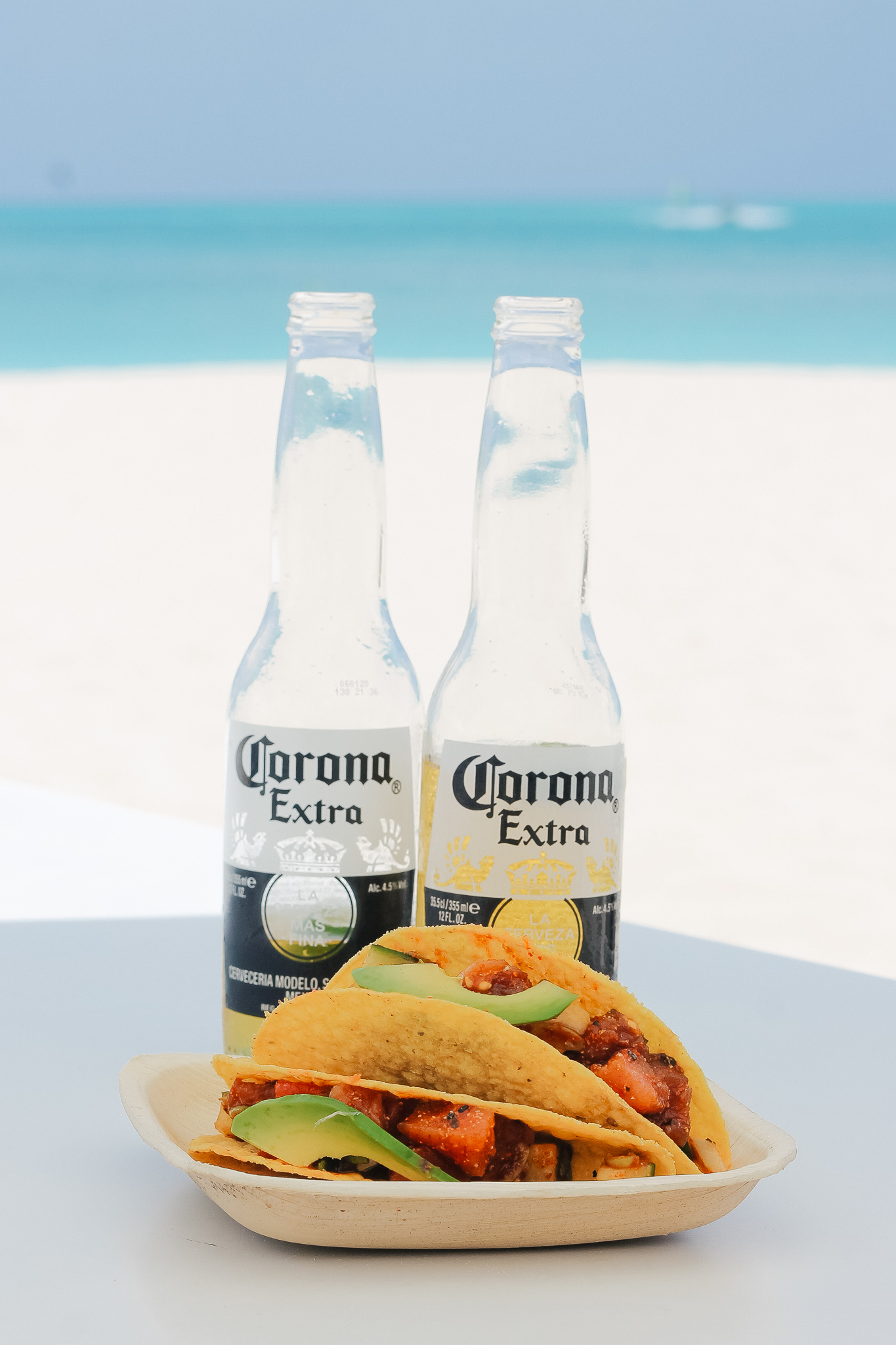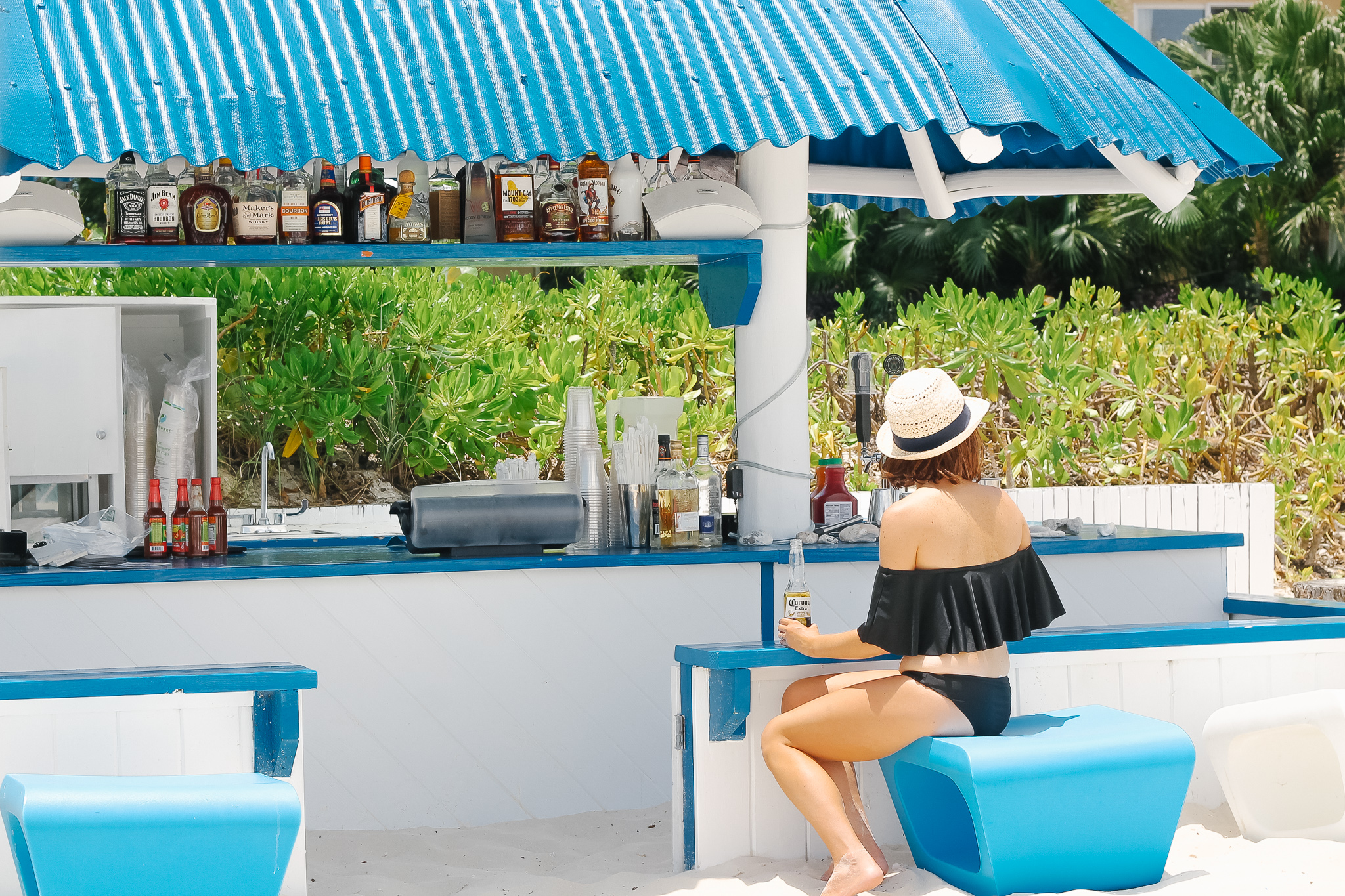 During our last trip we hit up ALL of the restaurants on our bucket list for dinner and knew exactly which ones we wanted to return to (Coyaba, Coco Bistro, Cocovan & Conch Shack) plus a new one (Caicos Cafe). We booked our favorite restaurants months in advance and ended up at Coyaba for our first reservation, Caicos Cafe for our second…and realized we really, really hated spending time away from the resort so we canceled the rest of our reservations for the week! Honestly, the resort was just too amazing to leave each evening — the food was insanely good and there was great entertainment (flame thrower one night, live music, etc.). So we ended up eating the rest of our dinners at the Infiniti Bar…and the next time we return, we'll do this exactly the same!
Infiniti Raw Bar
Coyaba

Da Conch Shack
Just like last our last trip, we couldn't leave the island without stopping at Da Conch Shack. Our travel agent took care of arranging this stop for us and it's the absolute best way to say goodbye to Turks & Caicos. This restaurant is SOOOO adorable, the food is delicious and we were able to grab some souvenirs for the minis (conch shell for Caroline and shark tooth bracelet for Thomas) before arriving to the airport.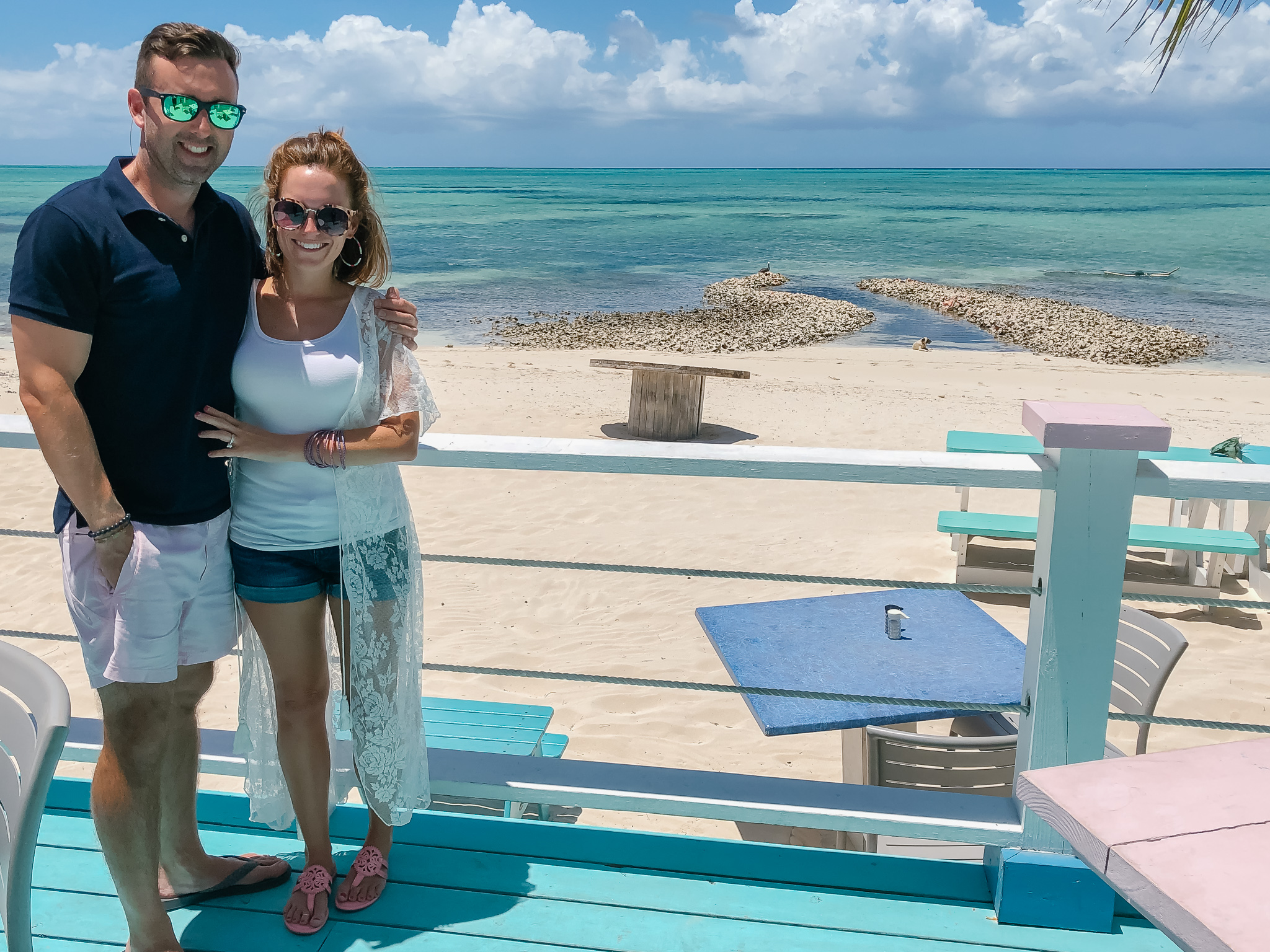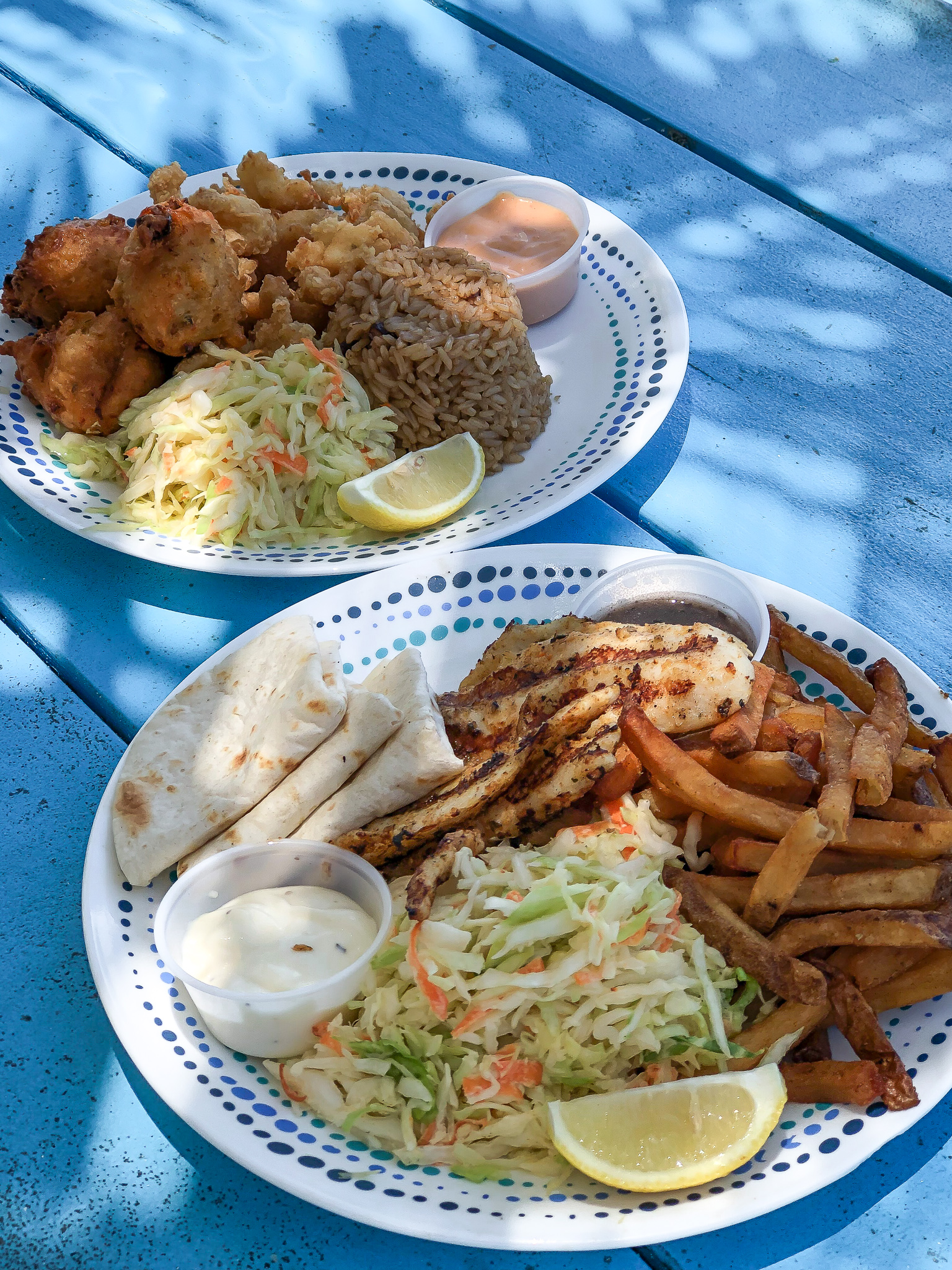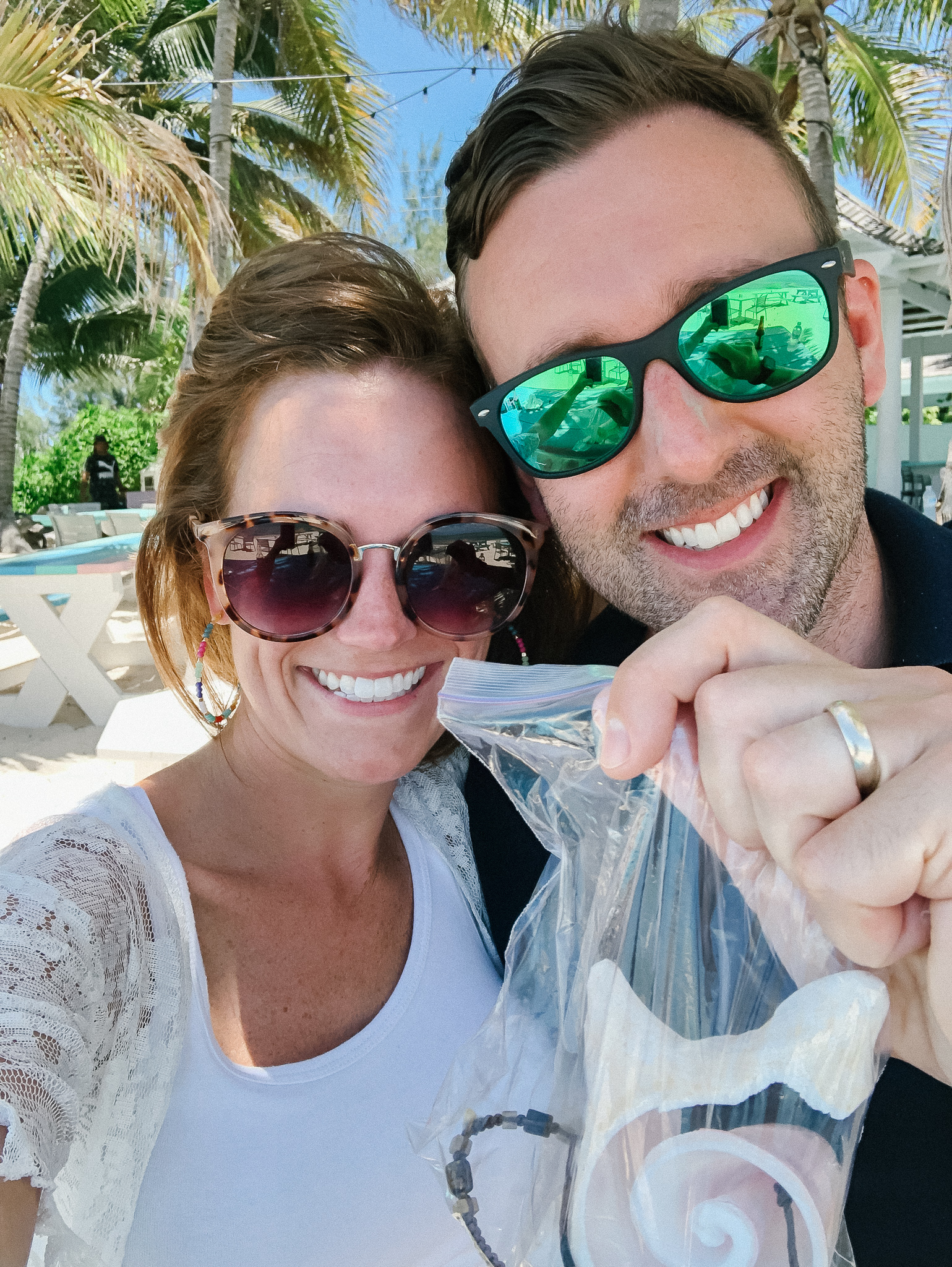 This was definitely our best trip away together ever and we cannot wait to come back!