A few weekends ago I had a craving for white chicken enchiladas. I didn't have a go-to recipe to make but I have been lucky enough to have two friends bring me their homemade white chicken enchiladas on various occasions. Both meals were amazing so naturally I texted them both, got their recipes and combined them. Then I tweaked the recipe a bit and boom…
The slow cooked chicken was so amazing that I could have stopped here and just made chicken tacos. But I kept going! Also, if you're low on time you can shred a rotisserie chicken for this step instead.
THIS SEASONING. Oh my gosh, y'all. It's incredible. Just enough salt and just a tad bit of spice.
You can substitute corn tortillas for flour if you prefer. I used low carb flour tortillas.
SO GOOD. The recipe yields about 10 enchiladas so I cooked one batch and froze the other for another night.
And you know what this meal is perfect for? Your freezer, your neighbor, your new mama friend, your co-worker going through a difficult time or anyone really.
White Chicken Enchiladas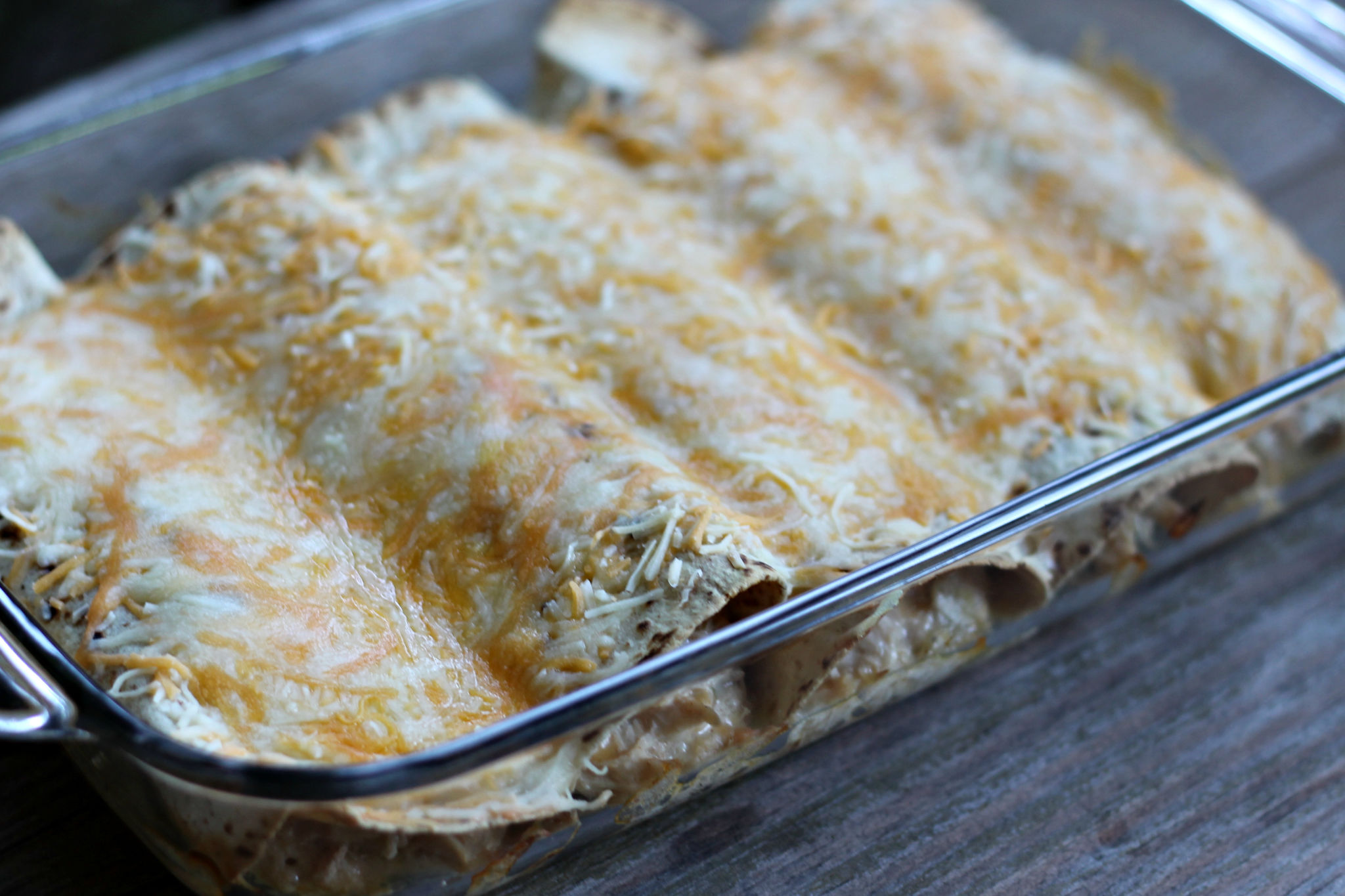 Ingredients
5 chicken breasts
2 cups Mexican cheese, divided
1 cup sour cream
4 oz can diced green chilis
Trader Joes Chili Lime seasoning
10 flour tortillas
Instructions
Add chicken breasts to slow cooker and sprinkle generously with chili
lime seasoning. Cook on low for 6 hours or high for 4 hours. Shred
cooked chicken.
In a large bowl combine 1 cup cheese, sour cream and green chilis.
Add a scoop of chicken mixture to each tortilla. Roll them up and lay them in a pan.
Top with remaining cheese. [You can freeze at this point and save for later]
Cook at 350 degrees for 25 minutes, or until cheese is melted.
*pin this to save for later!