Between shopping, decorating, parties, traditions, baking, traveling and more, the holiday season can quickly escalate from enjoyable to stressful for us. And now that our minis are at an age where they are excited for Christmas I want to make sure we make it as meaningful as possible without overextending ourselves (I'm looking at you, Elf on the Shelf). So this Christmas I'm hoping to implement just a few new traditions and continue some old traditions that require minimal effort but still excite our kiddos and provide a good mix of Jesus and Santa!
So today I'm sharing a few simple Christmas tradition items you can use throughout the season with your children.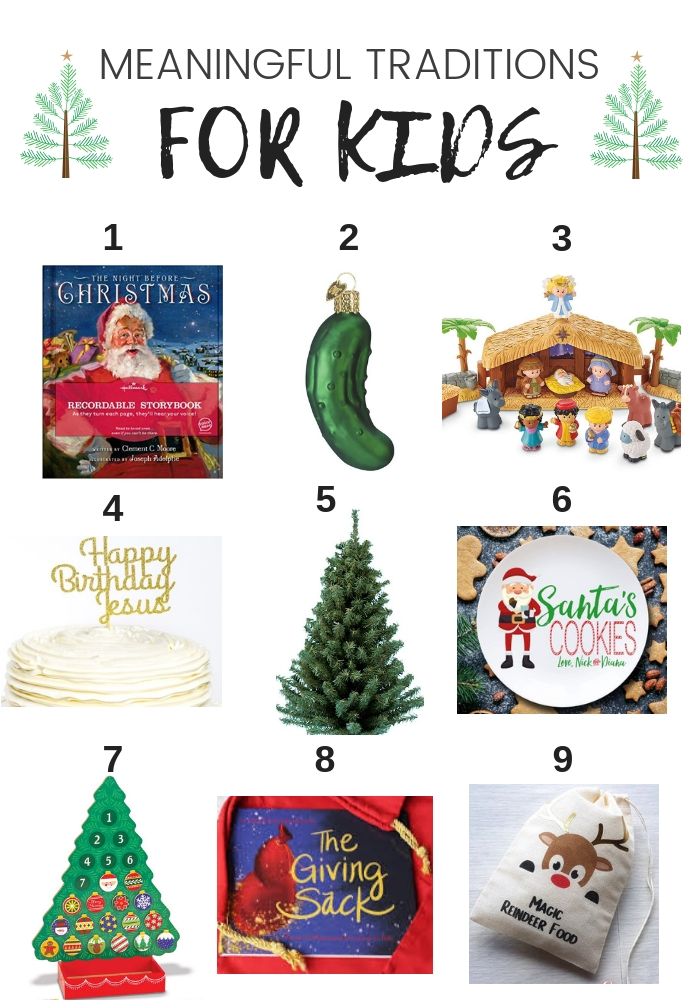 1. The Night Before Christmas Recordable Storybook: Hands down, my favorite item on this guide. Last year all of the grandbabies received this storybook from my dad. Hearing his voice telling the The Night Before Christmas is one of the most special gifts that we'll cherish forever. This is the perfect gift for grandparents to give their grandbabies. It's also the very first thing I tell my friends and readers to get when they are close to losing a parent to have for their kids or future kids.
2. Pickle Ornament: If you don't already have a pickle ornament for your Christmas tree you need one! The person to find the pickle hiding in the tree on Christmas morning gets to open the first present.
3. Fisher-Price Little People Nativity Set: A super simple way to break down the Christmas story for little ones. Both of our kids love this set. This is also a GREAT gift for baby's first Christmas!!
4. Birthday Cake: Each year we throw a little birthday party for Jesus with a cake or cupcake and sing "happy birthday" with the kiddos.
5. Mini Christmas Tree: Last year a note was sent home with both Thomas and Caroline's daily report cards asking parents to consider putting a small Christmas tree in their kids' bedrooms this year. Each year it's encouraged to add a new ornament so that one day when our kiddos go off to college they have a small tree with lots of meaningful ornaments of their own. Cue the tears.
6. Cookies & Milk for Santa: Growing up we always set out cookies and milk in front of our fireplace for Santa as well as some carrots for the reindeer. I love this special little set!
7. Advent Calendar: From candles to candy, there are tons of advent calendar varieties to choose from. a few years ago we received a wooden tree calendar with little boxes which we fill with m&ms. Every night leading up to Christmas Caroline would get so excited to open the next box (and eat an m&m). We saved the advent calendar as the very last activity before bed so it also doubled as an amazing toddler incentive to eat dinner, take a bath, clean up the toys and get in jammies. 🙂
8. The Giving Sack: A storybook authored, illustrated and self-published by Leanne Hill to cultivate a philanthropic mindset in our kiddos by teaching them how the holidays are also a time to be grateful and generous.
9. Magic Reindeer Food Bags: Last year one of the little girls in Caroline's class gave all the classmates bags of "magic reindeer food." I thought this was the cutest idea and we loved sprinkling it in the yard on Christmas Eve! Reindeer food is a mix of oats and glitter which makes for an inexpensive gift idea if you're trying to gift a class full of kids something at Christmas.
Shop The Post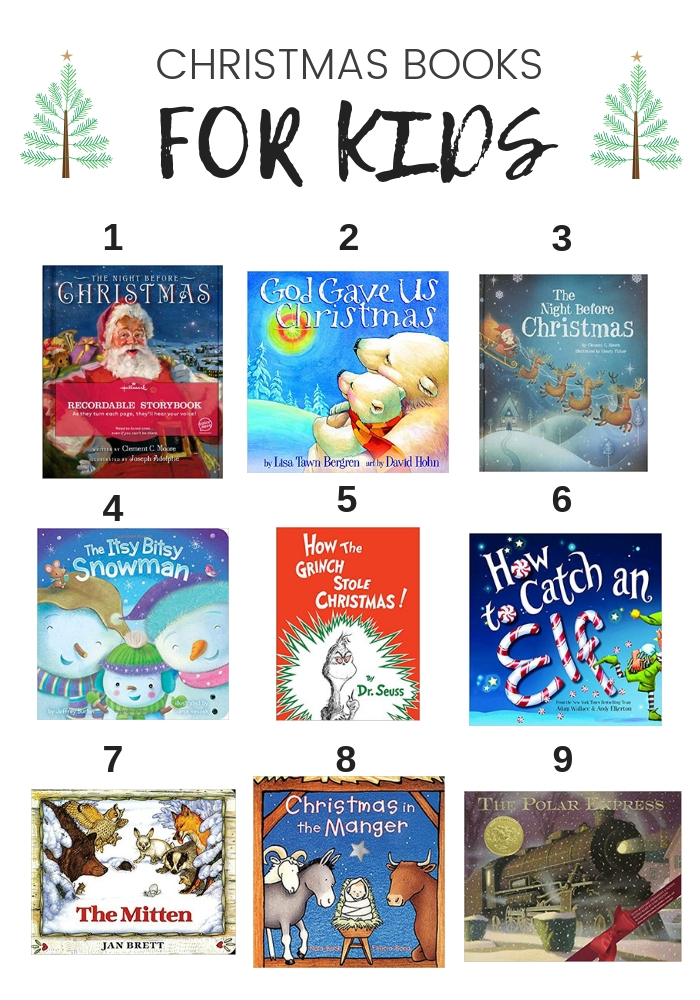 1. The Night Before Christmas Recordable Storybook 2. God Gave Us Christmas 3. The Night Before Christmas 4. Itsy Bitsy Snowman 5. How the Grinch Stole Christmas 6. How to Catch an Elf 7. The Mitten 8. Christmas in the Manger 9. The Polar Express
Shop The Books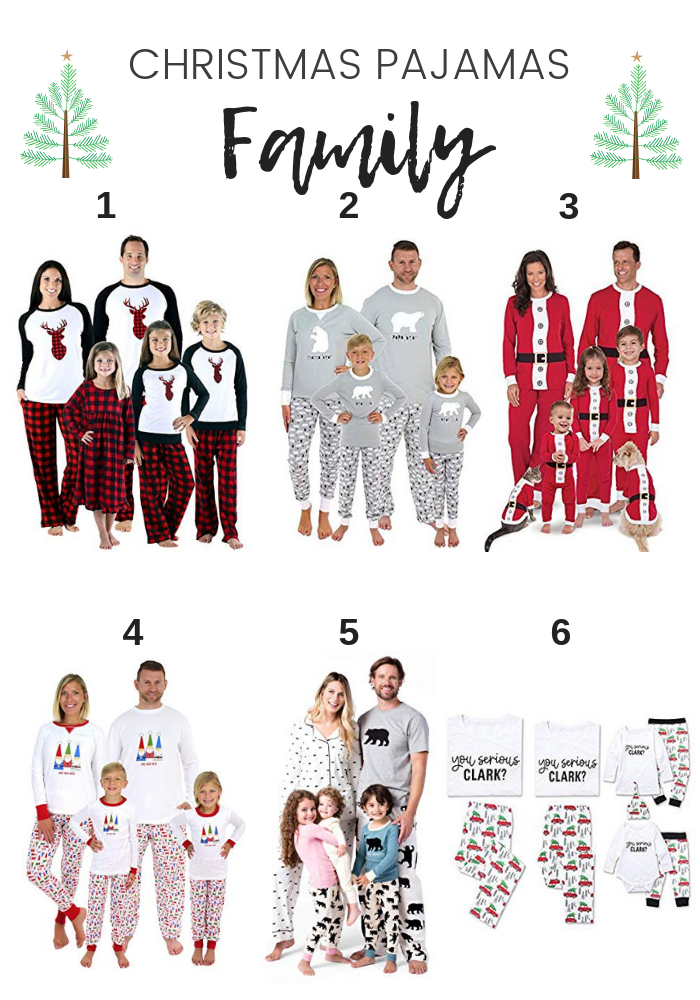 You can find a lot more of my family pajama set picks HERE!
Shop The Jammies

Want some additional tradition ideas? Check out my previous post on meaningful holiday traditions!