This post is sponsored by my friends at Minted. All opinions are my own.
Our Christmas cards are officially en route to family and friends!
I apologize ahead of time if your envelope is glued to your card, our return address is double or triple stamped or the postage stamp is upside down…Caroline was in charge of stuffing, sealing and stamping this year! And she took her job very seriously.
(Side note: For those of you who messaged me, Caroline was using an envelope sealer stick in my Instagram stories! These sticks really are a lifesaver when it comes to sealing envelopes!)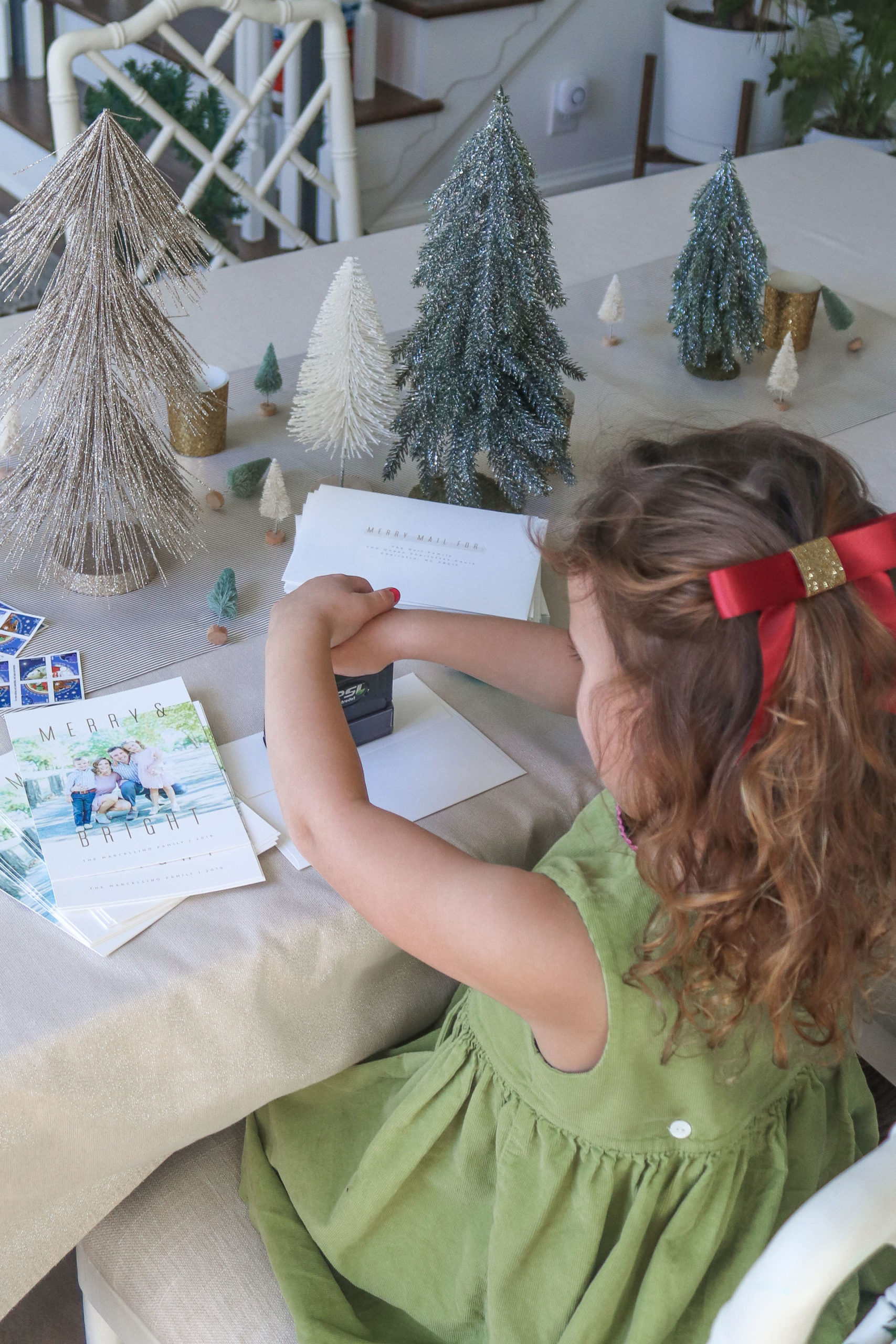 For the sixth year in a row, we used Minted for our Christmas cards. Honestly, we choose Minted every year not only because of the superior card quality and endless design options…but really…it's because of the free recipient addressing which saves SO much time and envelopes.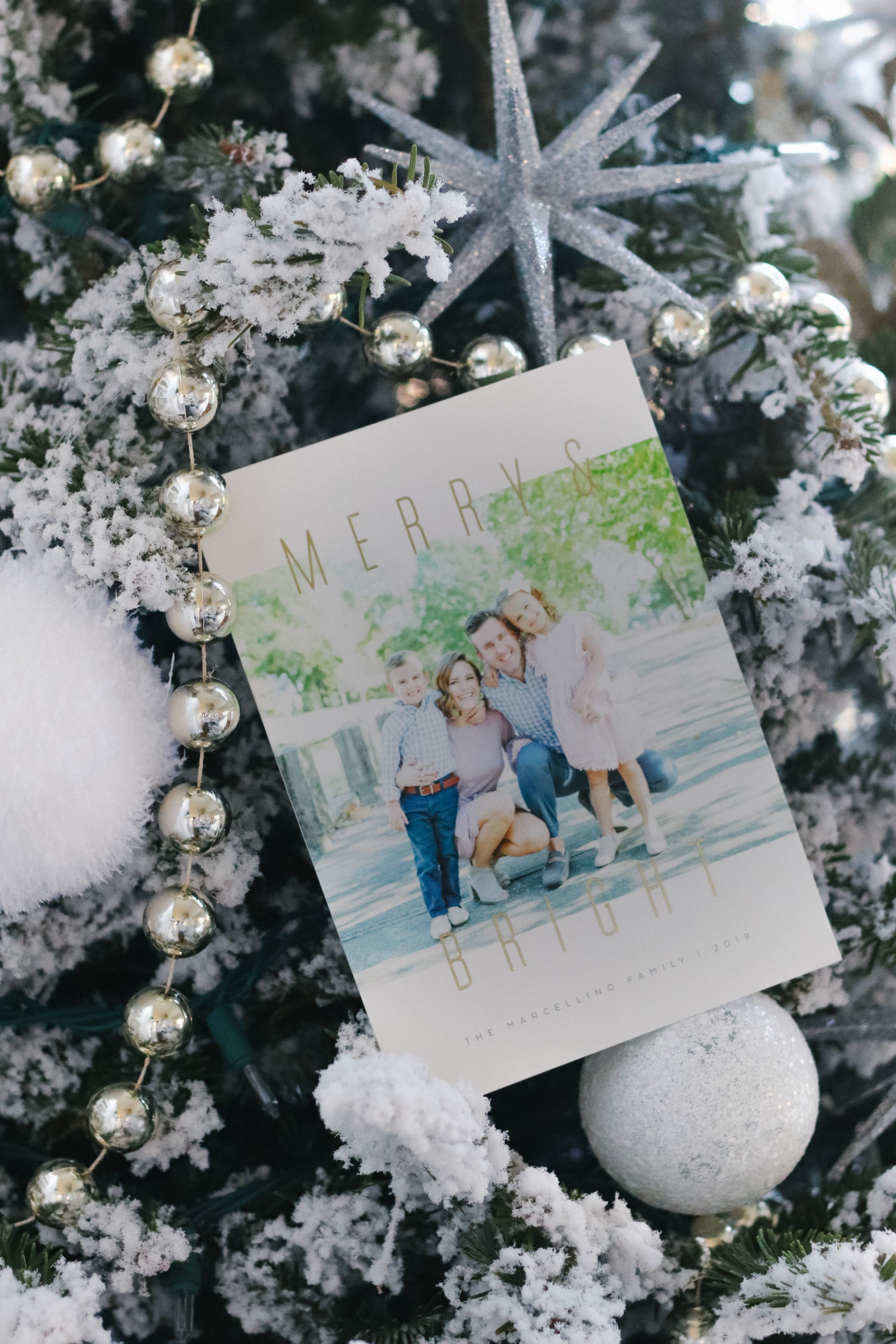 We really got wild this year. We went vertical for the FIRST time ever and we opted for a foil pressed card! While scrolling through pages and pages of beautiful cards, this one really stopped me in my tracks. I fell so in love with it that I was willing to give up my horizontal card streak to have it!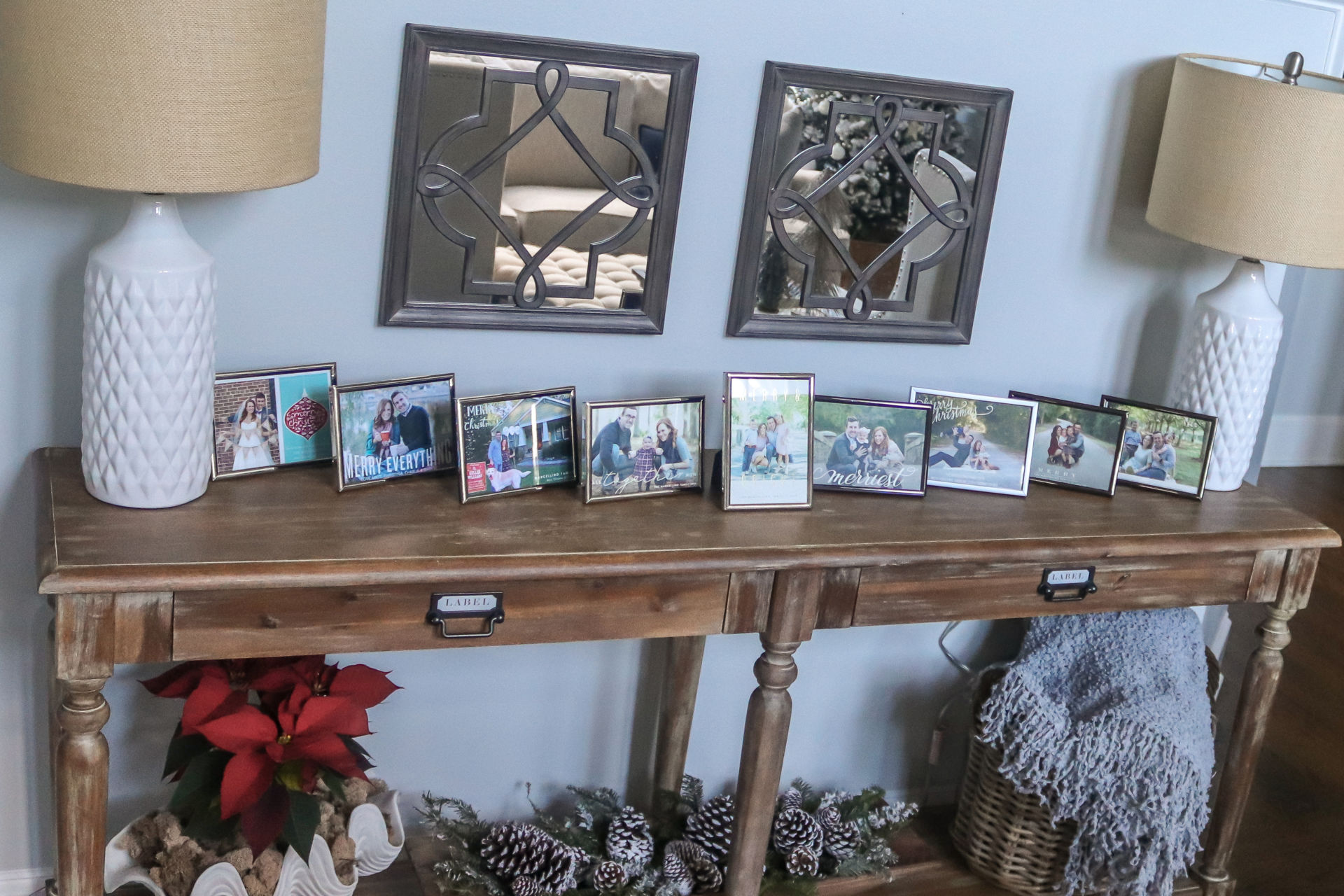 I wish I could send each and every one of you a Christmas card by snail mail. I really do. And Caroline would LOVE to seal and stamp thousands of cards! HA! But truly, thank you for coming here day after day to read. Now pretend you just pulled this out of your mailbox and are going to hang it up with the rest of your Christmas cards. Merriest Christmas, friends! xo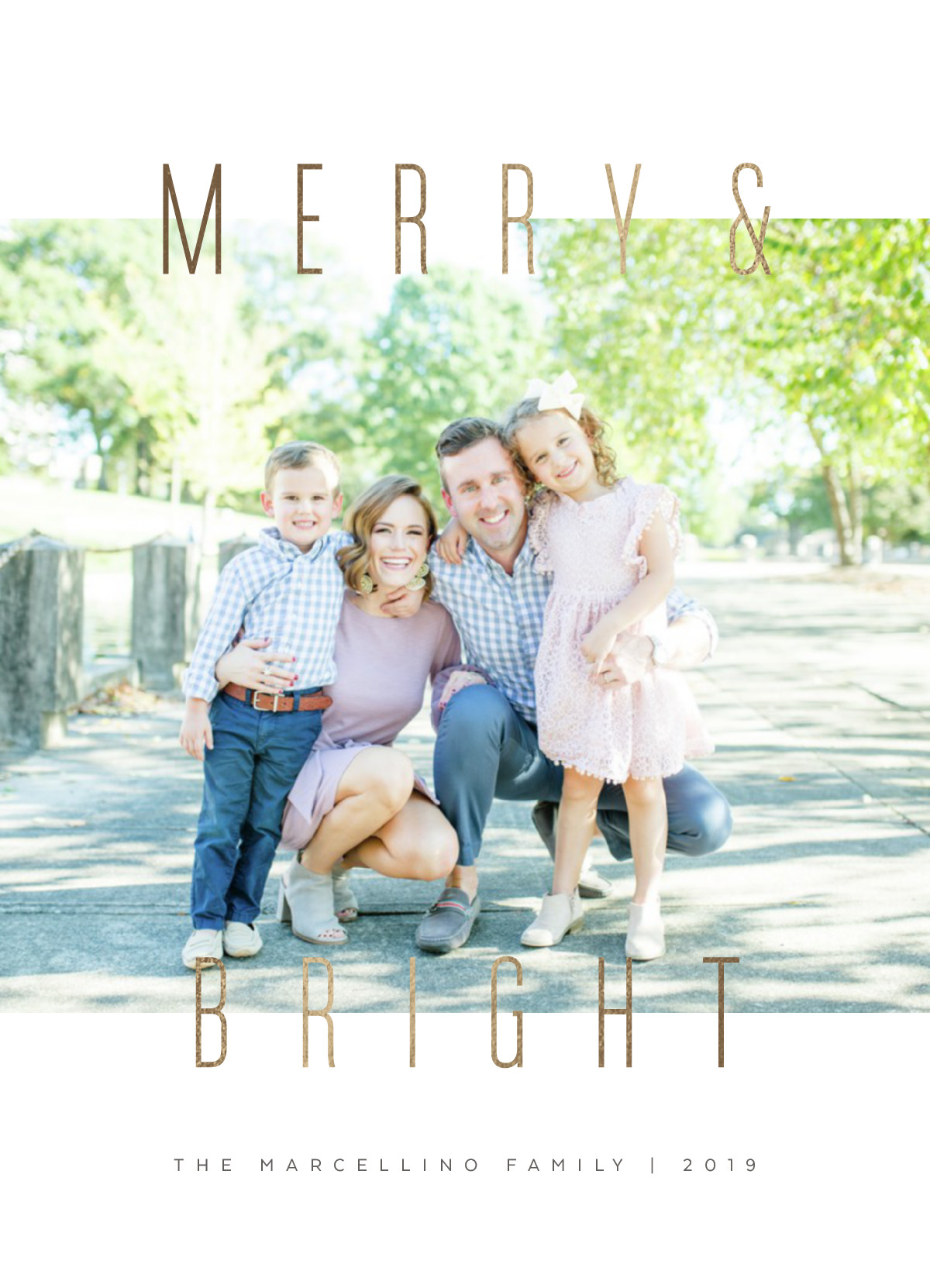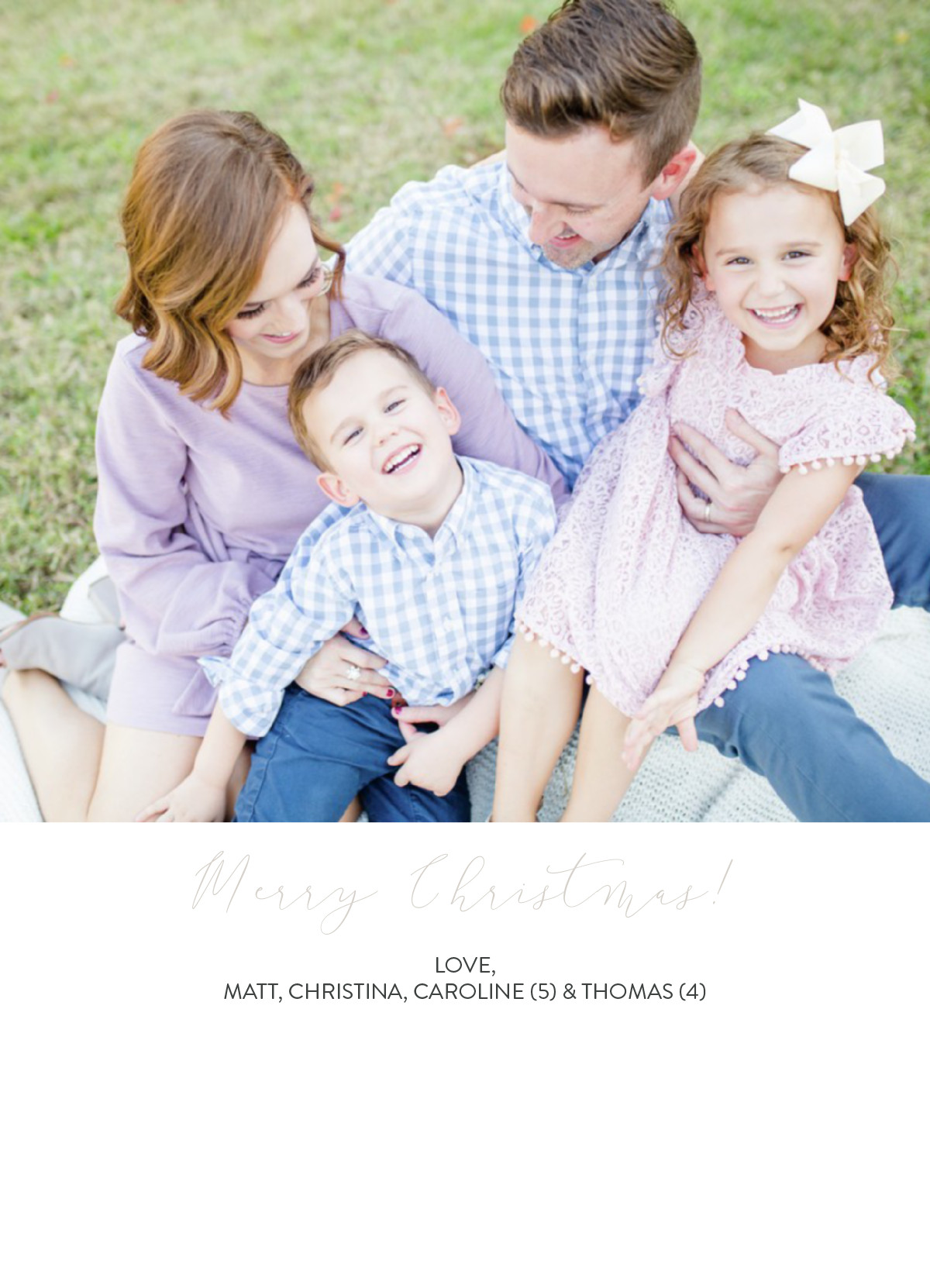 A huge shout out to my friend Lindsey Thorne for the best hair and makeup and to More Beatty for capturing our family photo!
A FEW OF MY FAVORITE MINTED CHRISTMAS CARDS
OUTFIT SOURCES
OUR CHRISTMAS CARDS THROUGH THE YEARS