Last week I hosted our final Supper Club of 2019! It's hard to believe we are closing out our FIFTH year of dinners together. This year I signed up for December and decided to add in some extra fun with a Favorite Things Party! This turned out to be such a blast that we all decided at the end of the night that moving forward every December Supper Club from here on out must include this party!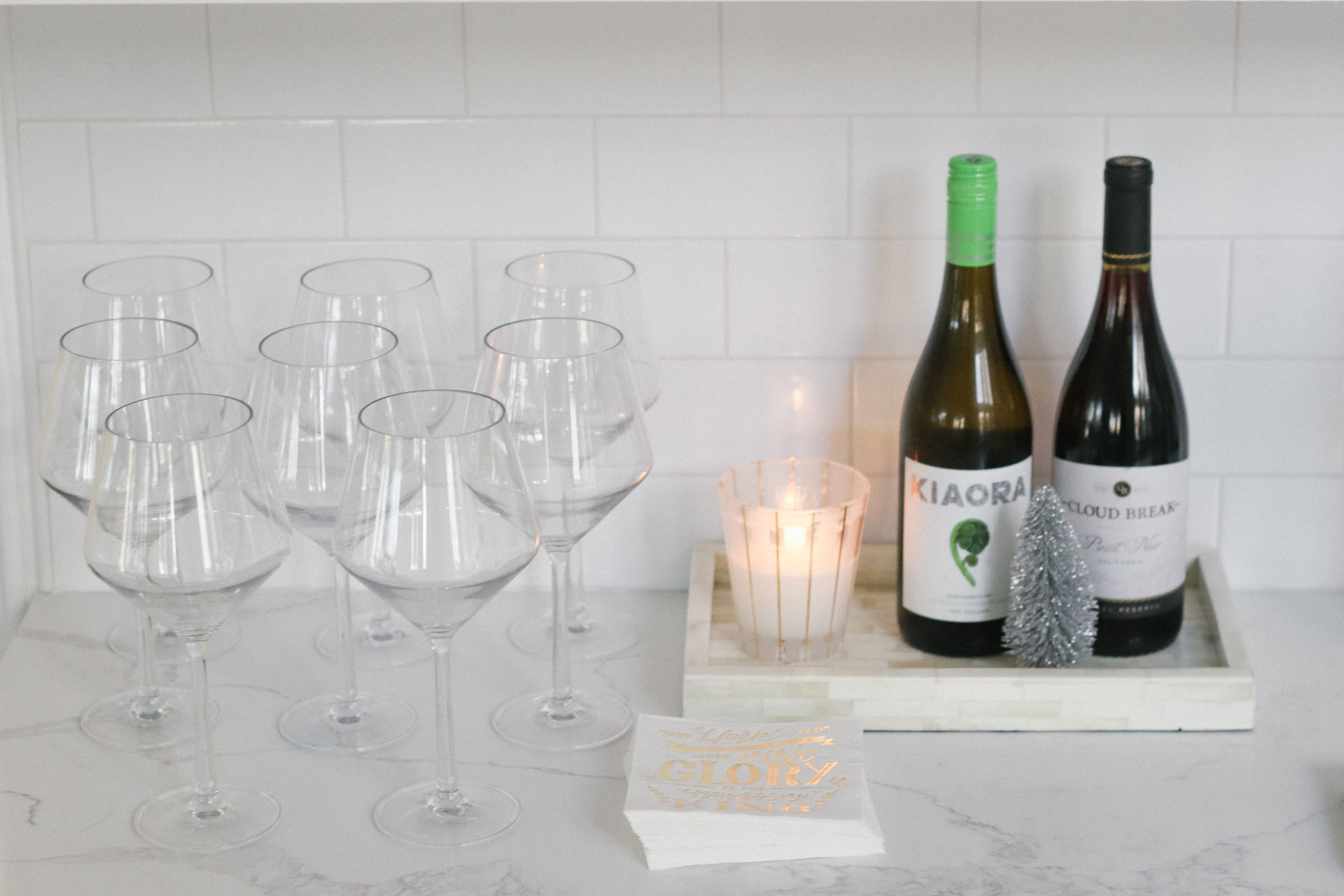 Tablescape
I crammed 9 placesettings around my table and instead of doing fresh greenery (my go to) I rolled some pretty wrapping paper down the center of my table for a tablerunner and then added an assortment of glittery Christmas trees!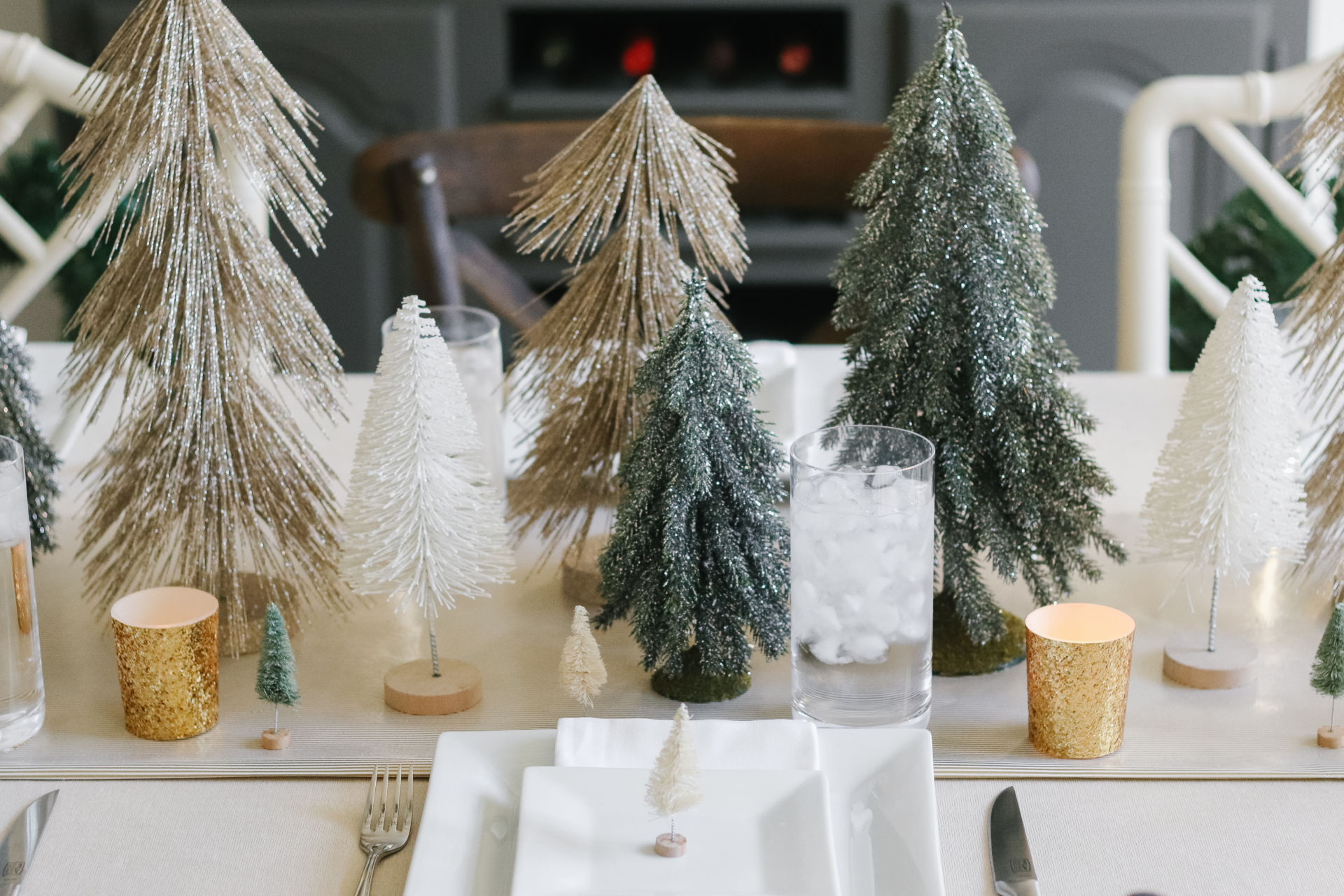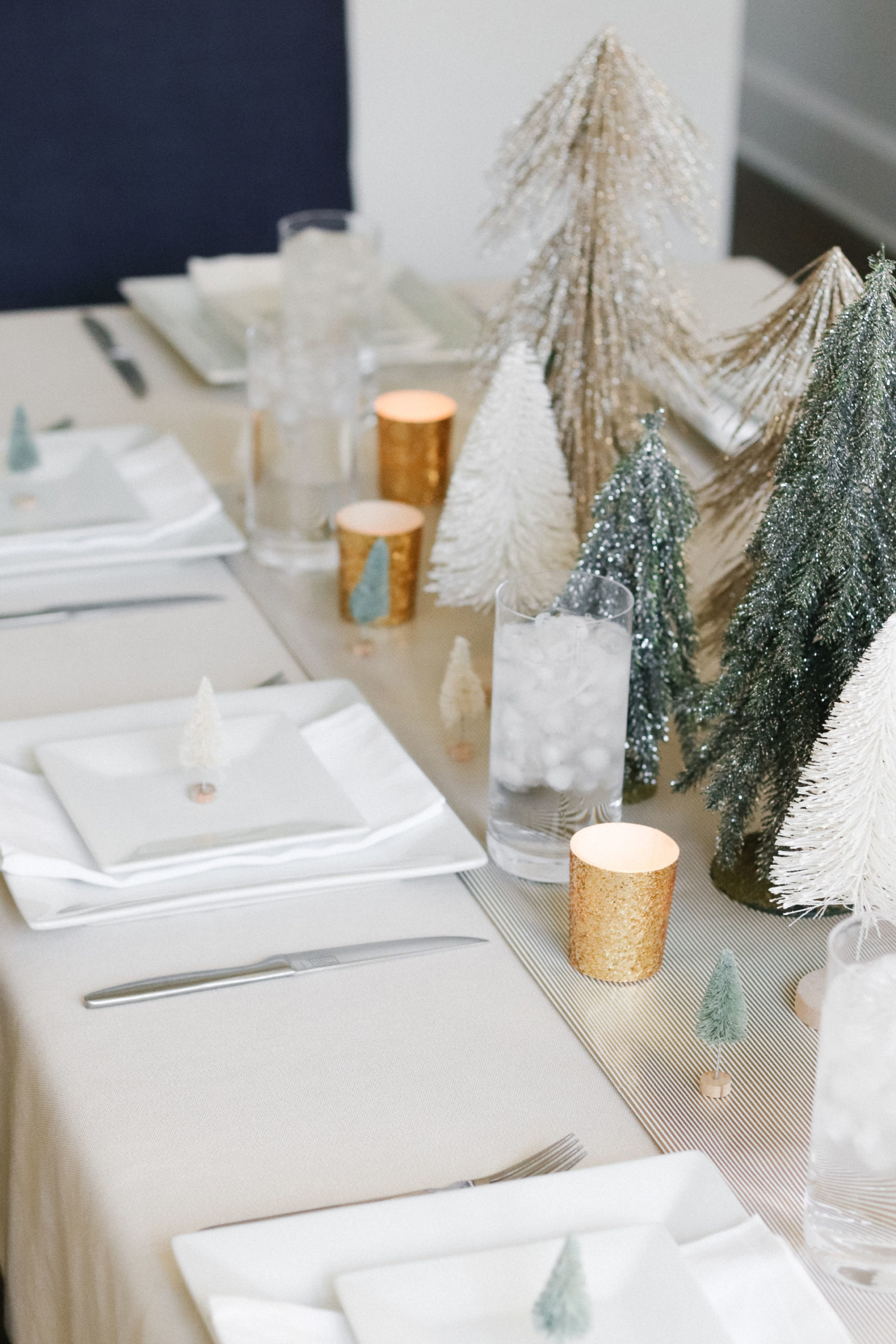 Tablescape Sources

Menu
I made our family-favorite pork tenderloin recipe for dinner. I loved all the items on my menu but it was honestly too stressful trying to finish cooking everything as the girls began showing up and then attempting to keep it warm until all had arrived. I ended up overcooking the pork a bit. And I hate cooking while entertaining (I like everything to be totally done ahead of time) so while the menu had great potential, I will definitely be going back to a more simple dinner for next year so I'm not rushing around my kitchen.
Crispy Roasted Potatoes
Dinner Rolls
Trader Joe's Cheesecake

Favorite Things Exchange
On to the gift exchange!!! I had lots of messages requesting details on how we organized our party and what gifts were brought. So here's how we did it…
Party Instructions
I included the party instructions in my dinner invitation:
"Bring 5 copies of your favorite $10 item — unwrapped! Keep your gift a secret until Supper Club. No gift cards allowed — get creative! Ideas include your favorite beauty product, ornament, book, bottle of wine, etc. We will set out all of the gifts and girls will go shopping as their names are drawn!"
The $10 gift limit was a lot harder than we had anticipated but I was incredibly impressed with how savvy the girls were to make it work. Almost everyone purchased their gifts during Black Friday sales to stay within the price range. Next year, we will increase the price point and decrease the quantity to see which we prefer.
Set Up & Play
Across my kitchen island I set out a charger plate and place card for each girl to display her gifts. Prior to the party, I printed out each girl's name (5 copies of each name) and placed them in a bowl.
To kick off the game, each girl gave a quick overview on her item and why she chose it. This was such an unexpected hilarious treat as some of the girls were very passionate about their gift and hearing them describe it in great detail was too funny and everyone got excited to snag their item.
One by one we pulled names out of the bowl. When your name was called you got to go shopping for an item! There was no stealing allowed and you couldn't pick your own item.
Each girl got to leave the party with 5 amazing gifts…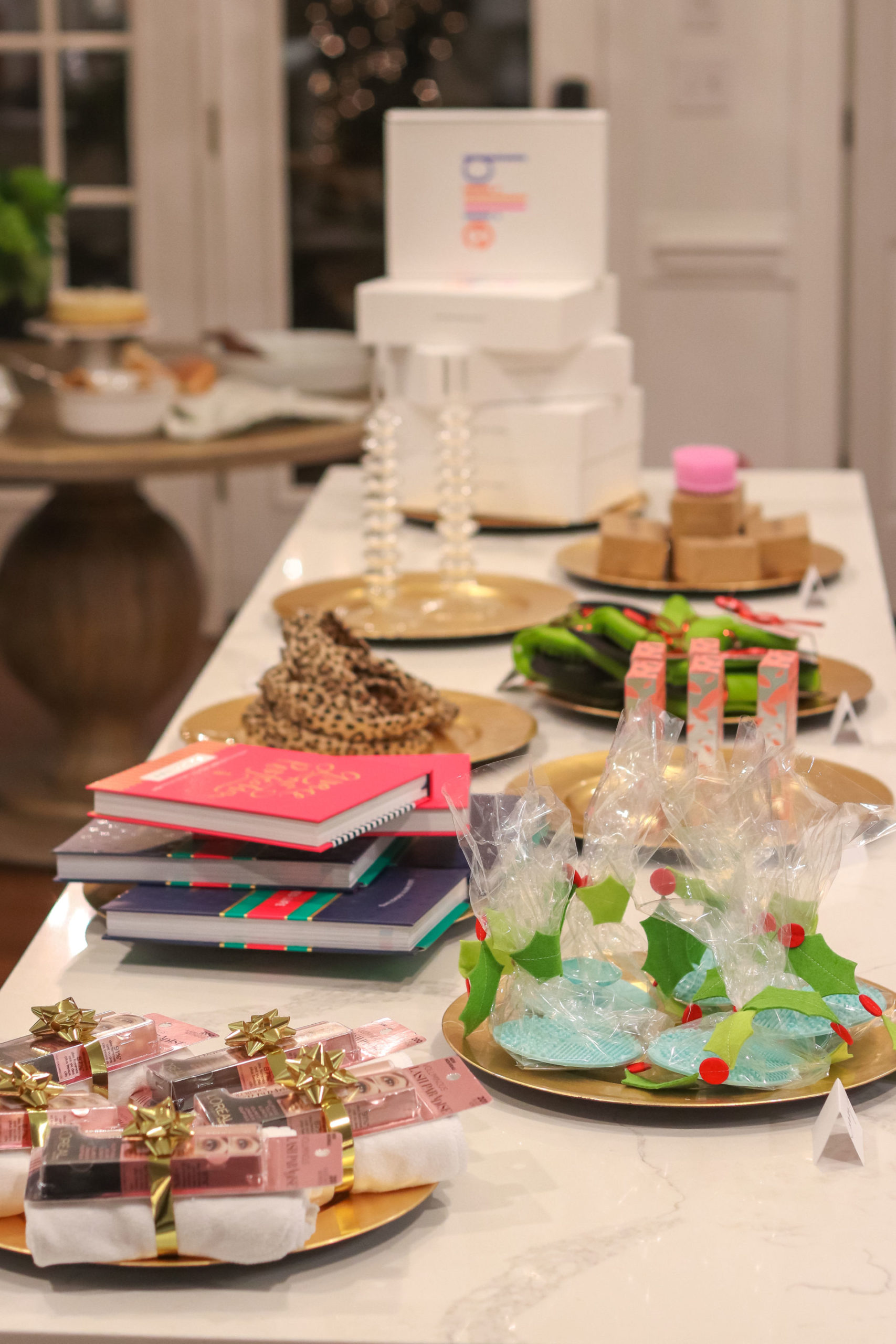 The Gifts
Christina: L'Oreal Lash Paradise Mascara & Microfiber Facial Cleansing Washcloths: I swear by this mascara! It's an incredible dupe for Too Face Better Than Sex mascara and makes my lashes look fuller and drastically longer. I paired the mascara with my favorite microfiber cleansing cloths for removing makeup.
McKinsey: JCrew Leopard Knot Headband: She wore one to the party which was the best selling point of all — the girls scooped this headband up quickly!!!
Sara: Glass Candle Stick Holders (Pair of Two): Leave it to Sara to not only find beautiful home decor, but to find a SET of candle stick holders on major sale! Impressed!
Mel: Billie Razor Starter Kit: Mel wins most unique gift and sold everyone with her rave review of her razor subscription. This razor starter kit includes a razor, magnetic holder and two 5-blade razor cartridges. If you sign up for the subscription, you receive four replacement blade cartridges for $9 — at the frequency of your choice and delivered straight to your door!
Cristina: Emily Ley Books: A great read and doubles as beautiful decor — win win!
Lisa: Silicone Loofah: Sparking a hilarious discussion over how often you should change out your loofah, this hygienic item was the second fastest to "sell out" as girls names were drawn. The silicone body scrubber helps deep clean your skin and is easy to clean.
Laura: Rollerlash Mascara & Brow Gel Holiday Set: Laura scored a major deal on this full size holiday gift set (valued at $30 and is now sold out) and the girls went crazy over it. And yes, her mascara set trumped my gift big time — and I totally grabbed one of hers.
Abby: Makeup Brush Cleansing Pad & Brush Cleanser: Abby couldn't make it to the party but she dropped off her gift ahead of time which was also packaged the cutest!
Stephanie: Silicone Pinch Mitt & No Show Socks: The first item to sell out, the oven mitt gift was a huge hit. Easy to wash, super durable and you can hang your mitt on your oven handle when not in use. Additionally, this is the second year in a row Stephanie included her favorite pair of no-show socks with her gift — they are that good!
Emily: 8 day old baby Luke — the greatest gift of all! We were all so happy Emily could make it to the party and she brought her brand new precious baby boy!