A few months ago we had a 20 minute mini session with More Beatty to snap some annual family photos. It's crazy how much time and effort goes in to prepping for just a few minutes of pictures but it's always SO worth it. I love having these pictures to look back on each year.
Here are a few of my favorites…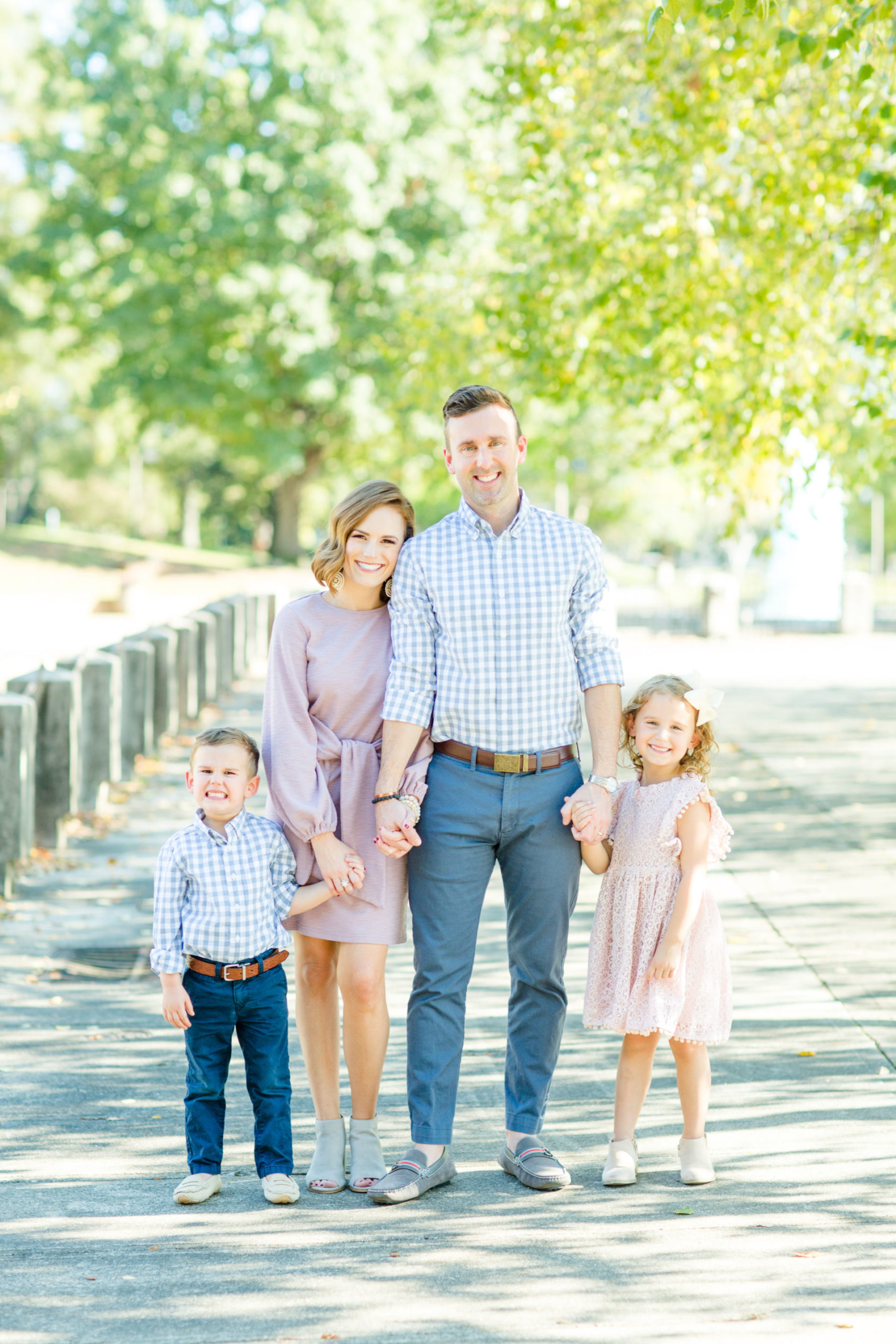 This year we took our photos in Uptown at Marshall Park. We were close to getting rained out and got SO lucky that the weather turned out gorgeous just in time for our session. The fall colors throughout the park were unreal.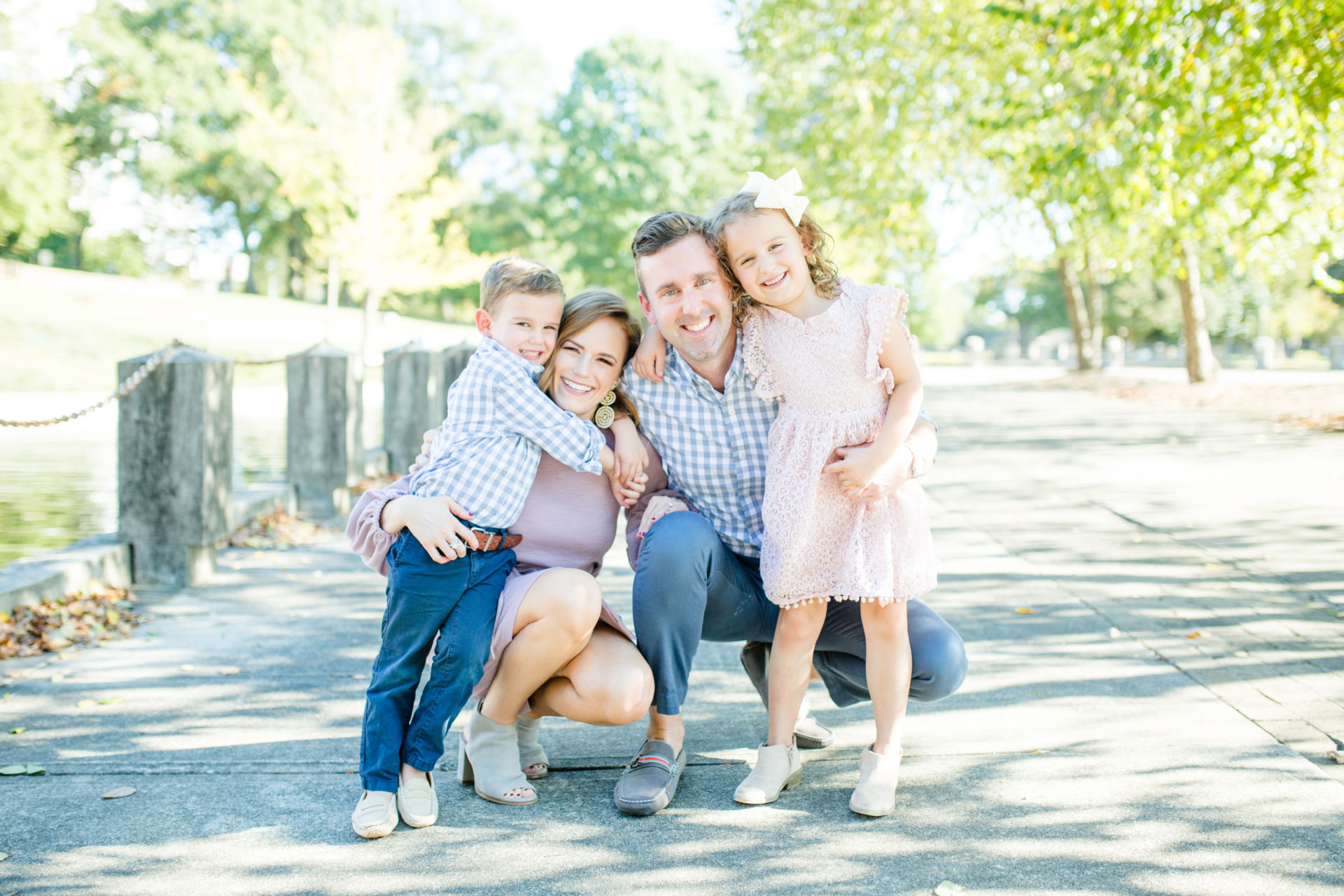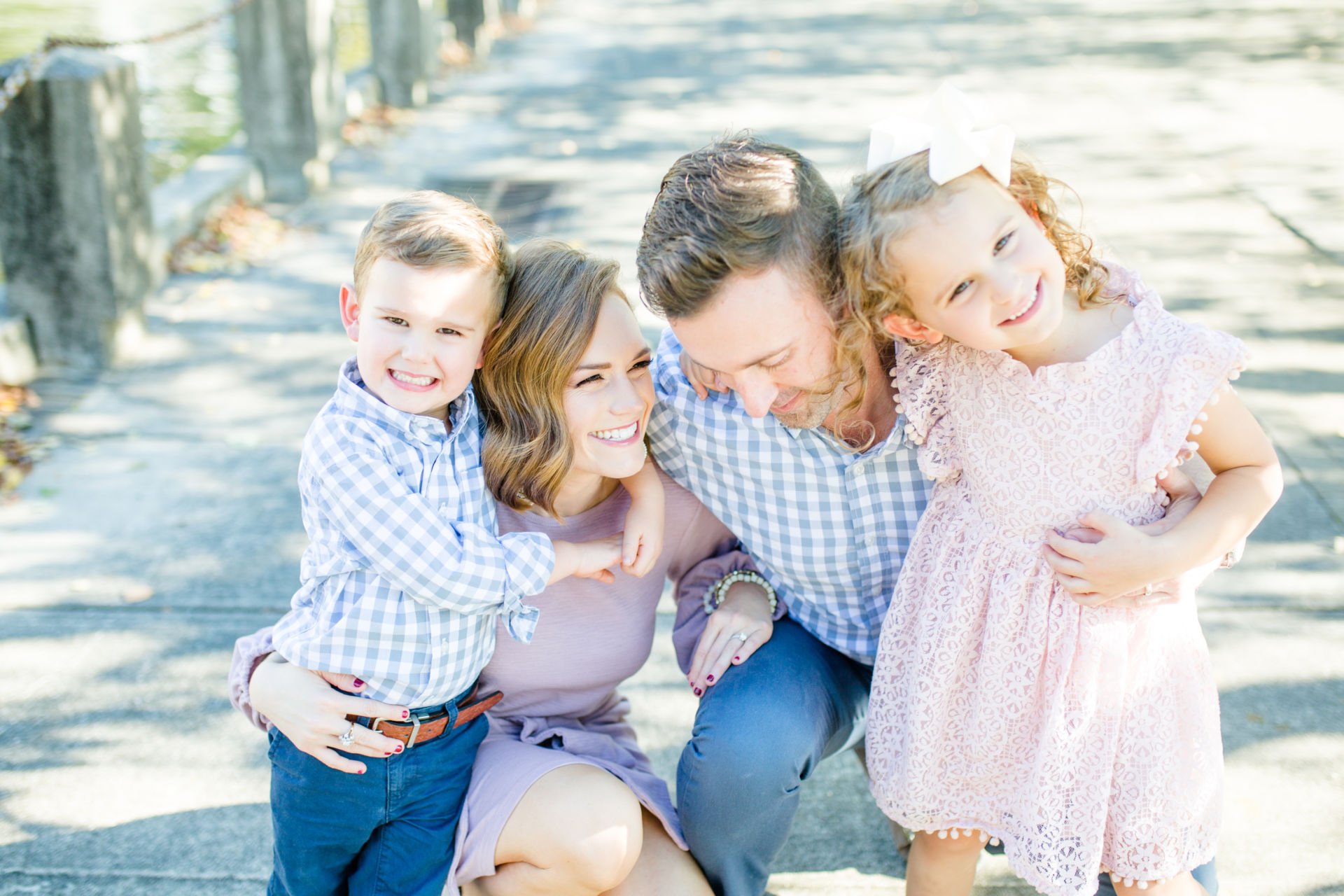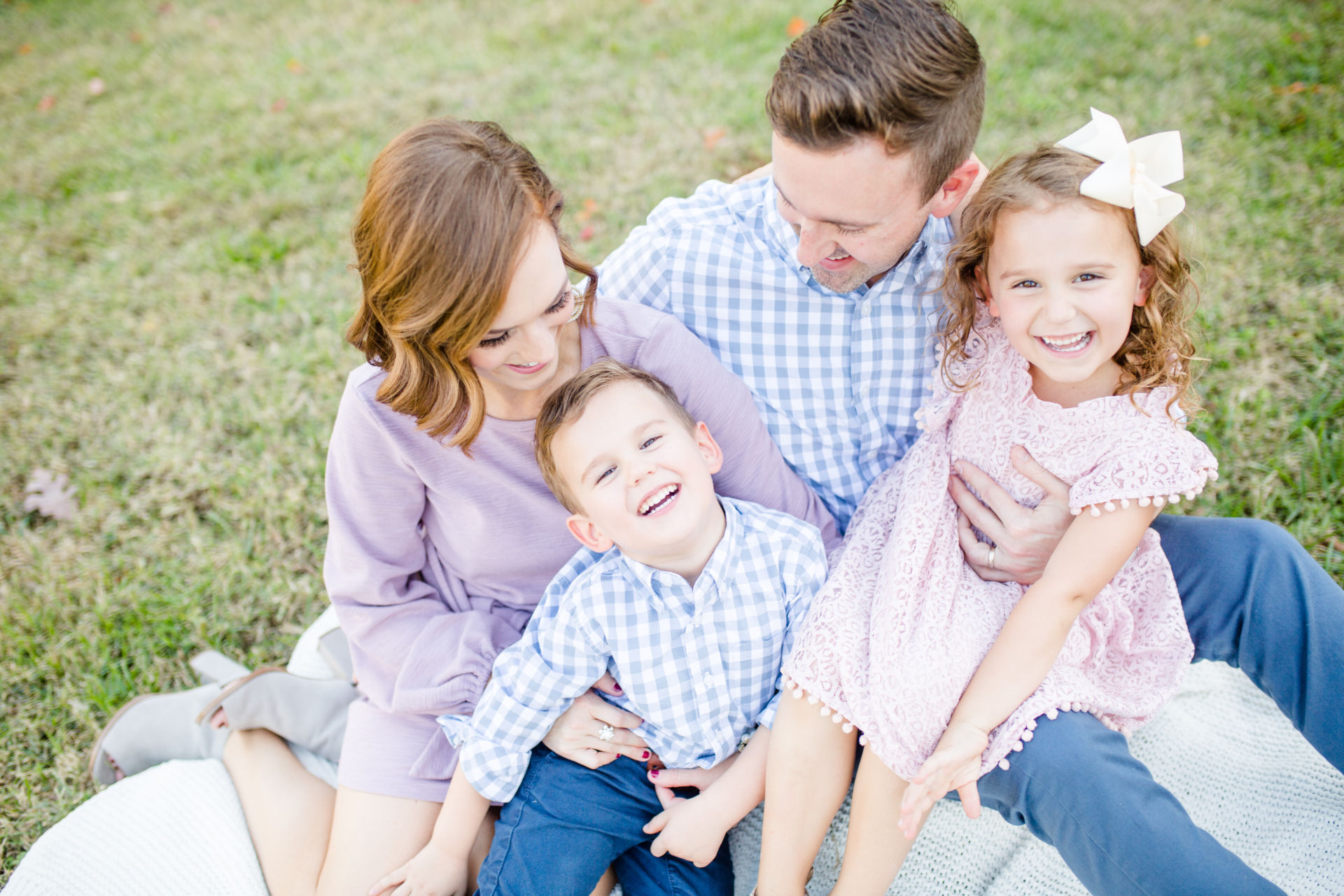 The kids were absolutely wild and rambunctious so I honestly had no clue what sort of images we would receive from the shoot. I figured there would be a pretty large handful of me sternly whispering in Thomas's ear to put his tongue back in his mouth or to stop poking his sister. However, a few weeks later I received the folder of images and couldn't have been happier! More is truly magic.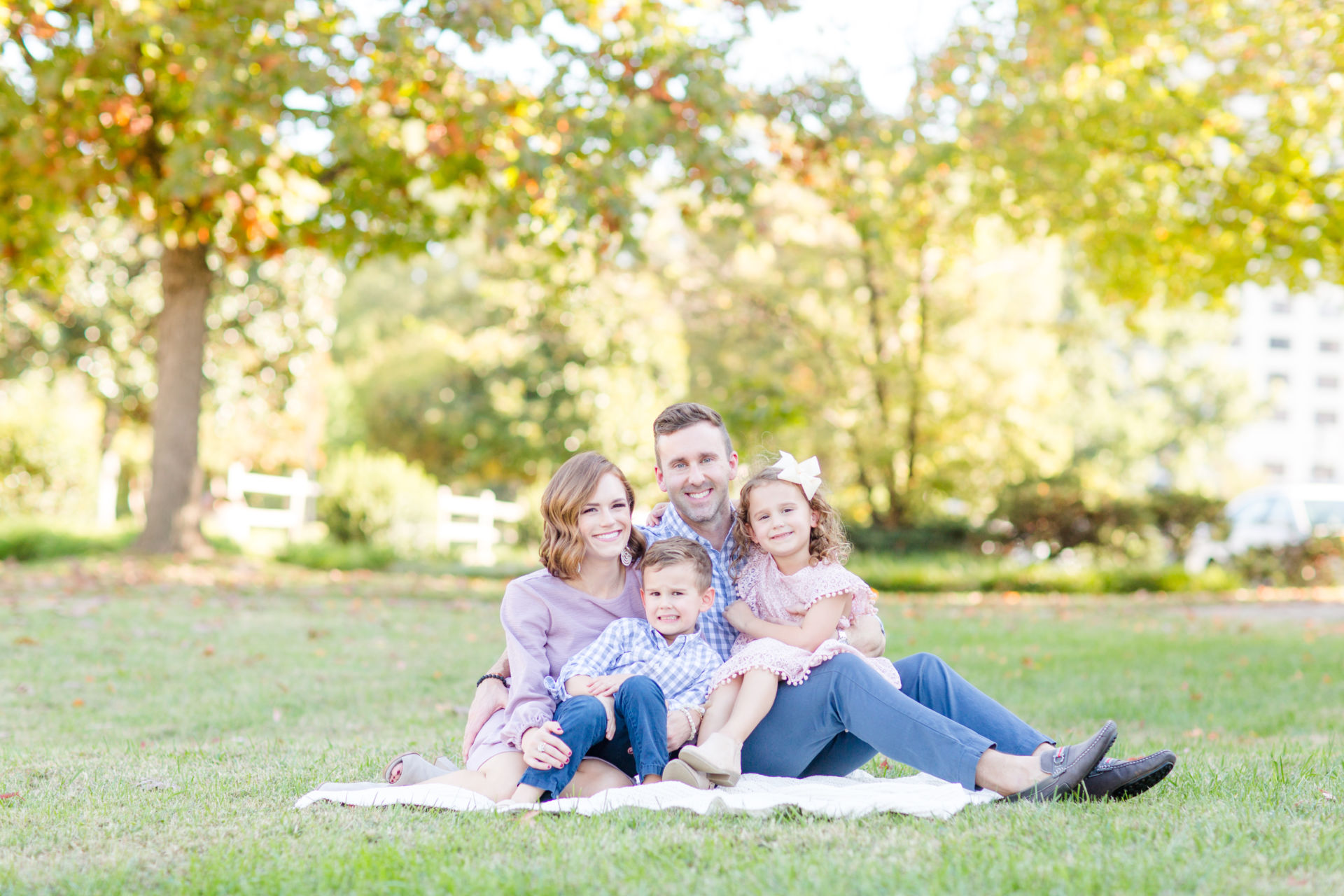 In the past, I've spent a ton of time picking out everyone's outfits for the shoot. I'm always prepared well in advance for photo day. But not this year. Just a few days before our shoot I was frantically Amazon priming dresses for me and Caroline, and ran the entire family to JCrew Factory to find (matching, of course) outfits for Matt and Thomas. I wasn't sure what sort of quality to expect with Caroline's dress and was SO surprised at how gorgeous this lace dress is in person. It's truly well made and stunning. And it's her favorite dress right now…because pom poms!
My dress arrived on our doorstep literally moments before our shoot. With only a few minutes to spare, I threw it in the dryer to release as many wrinkles as I could before throwing it on and heading out the door.
Despite my procrastination, I was pleased with how the outfits turned out!
OUTFIT SOURCES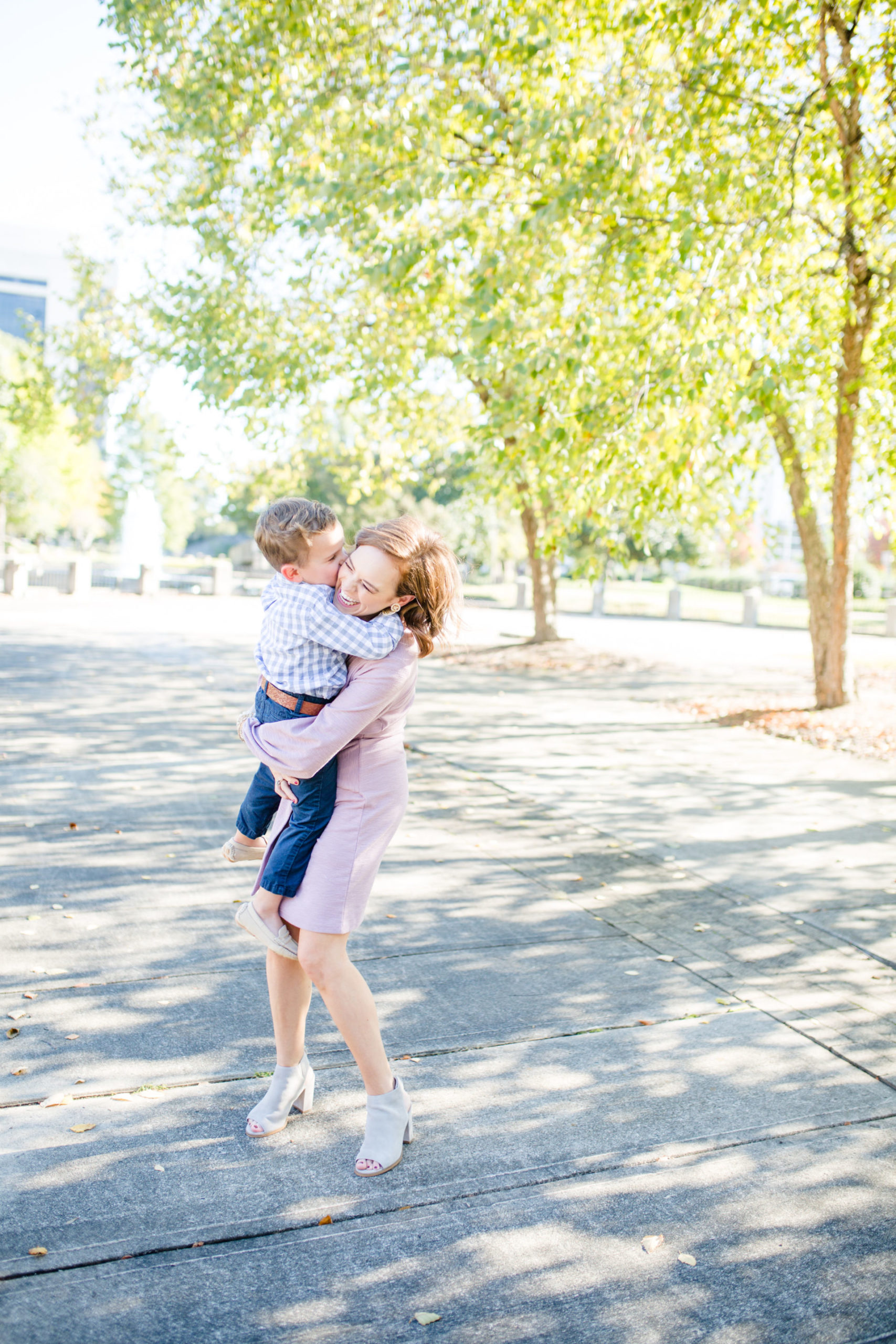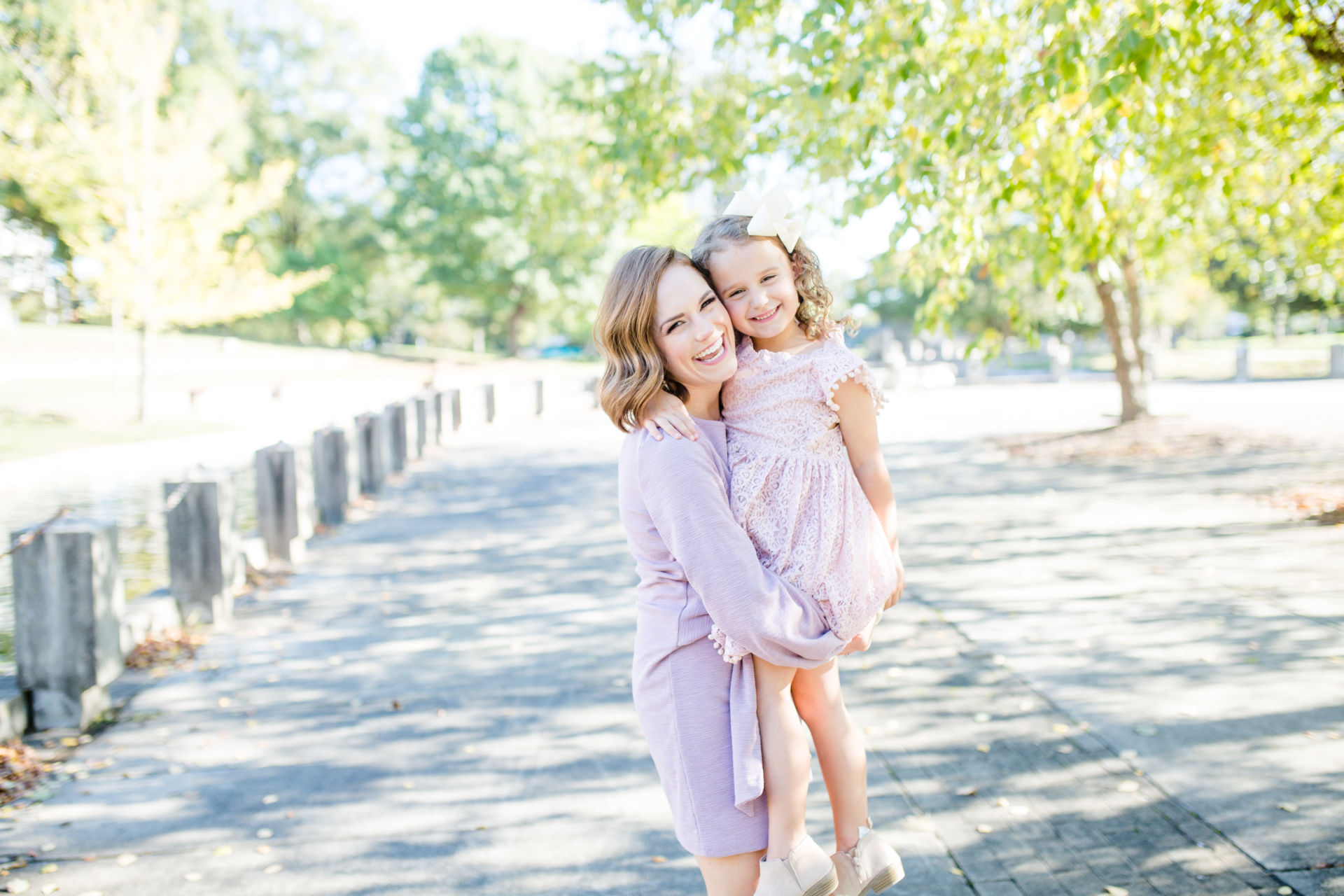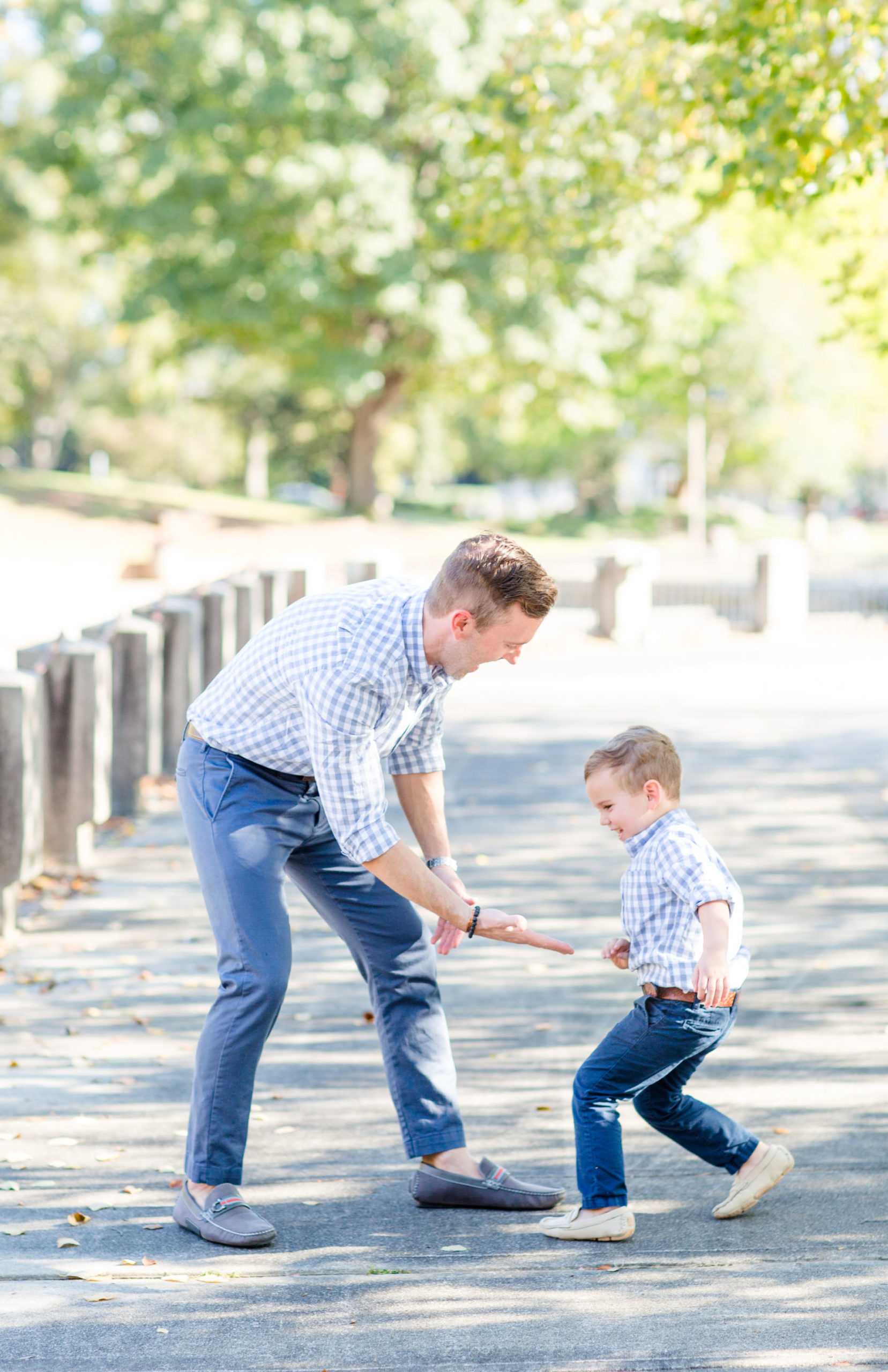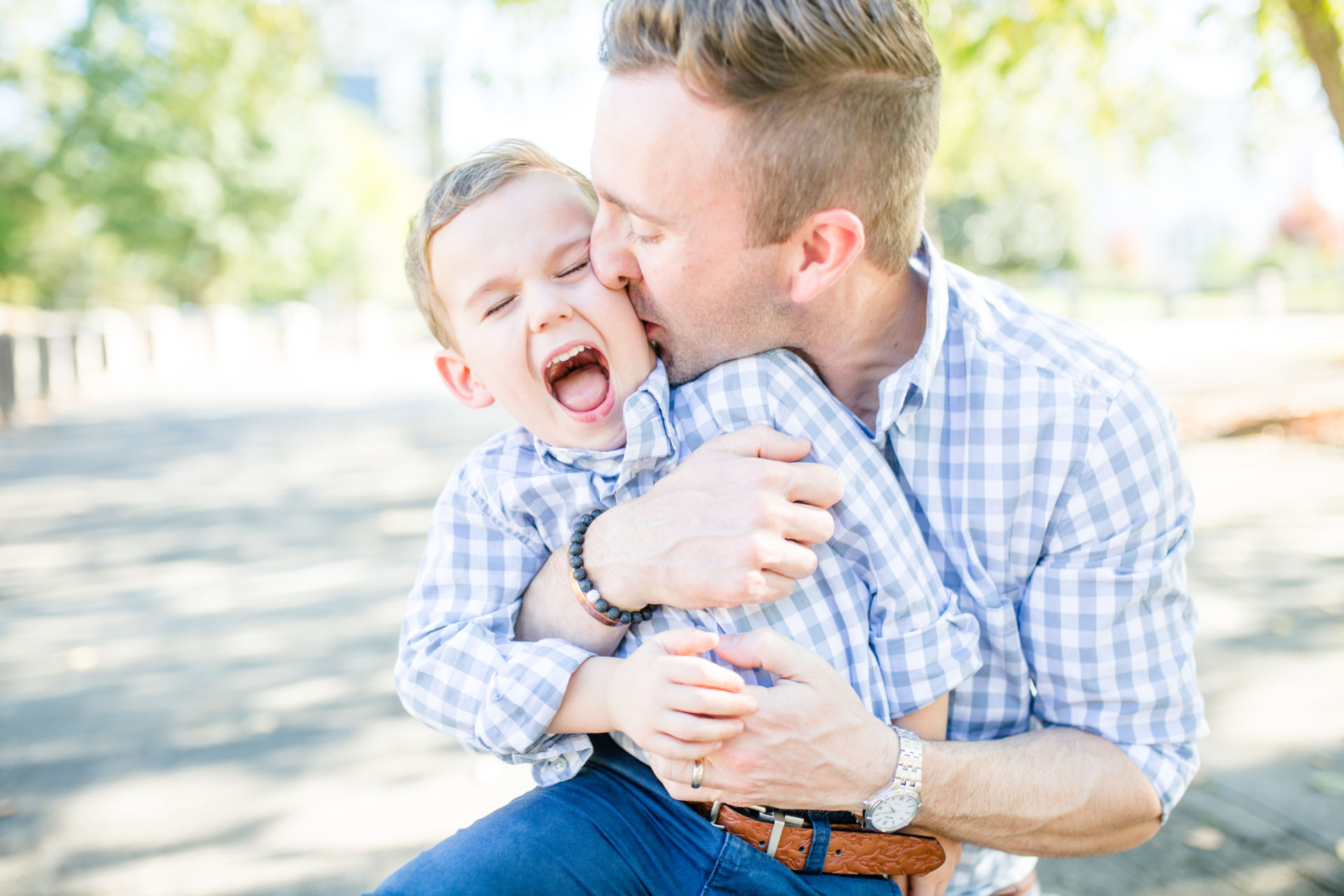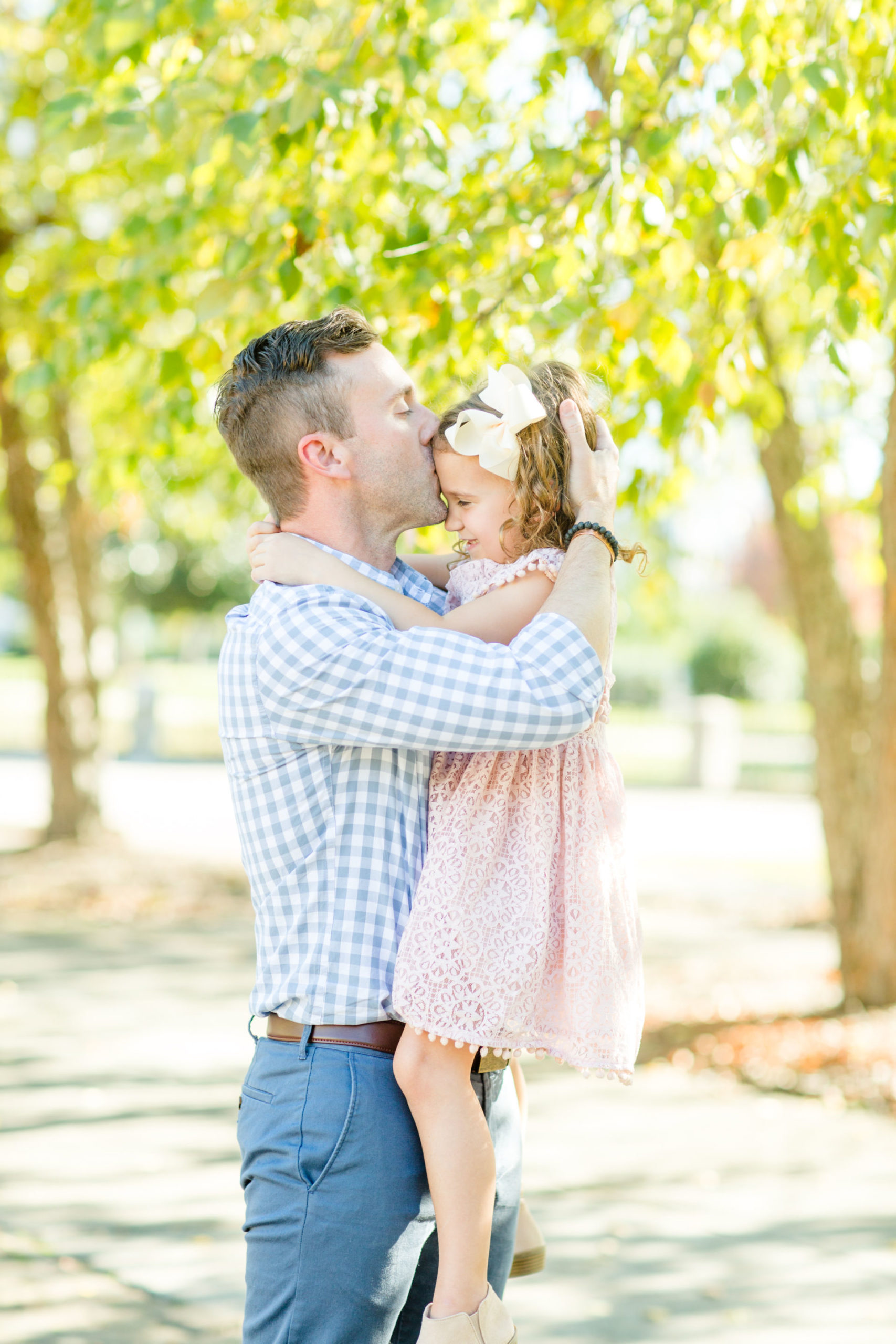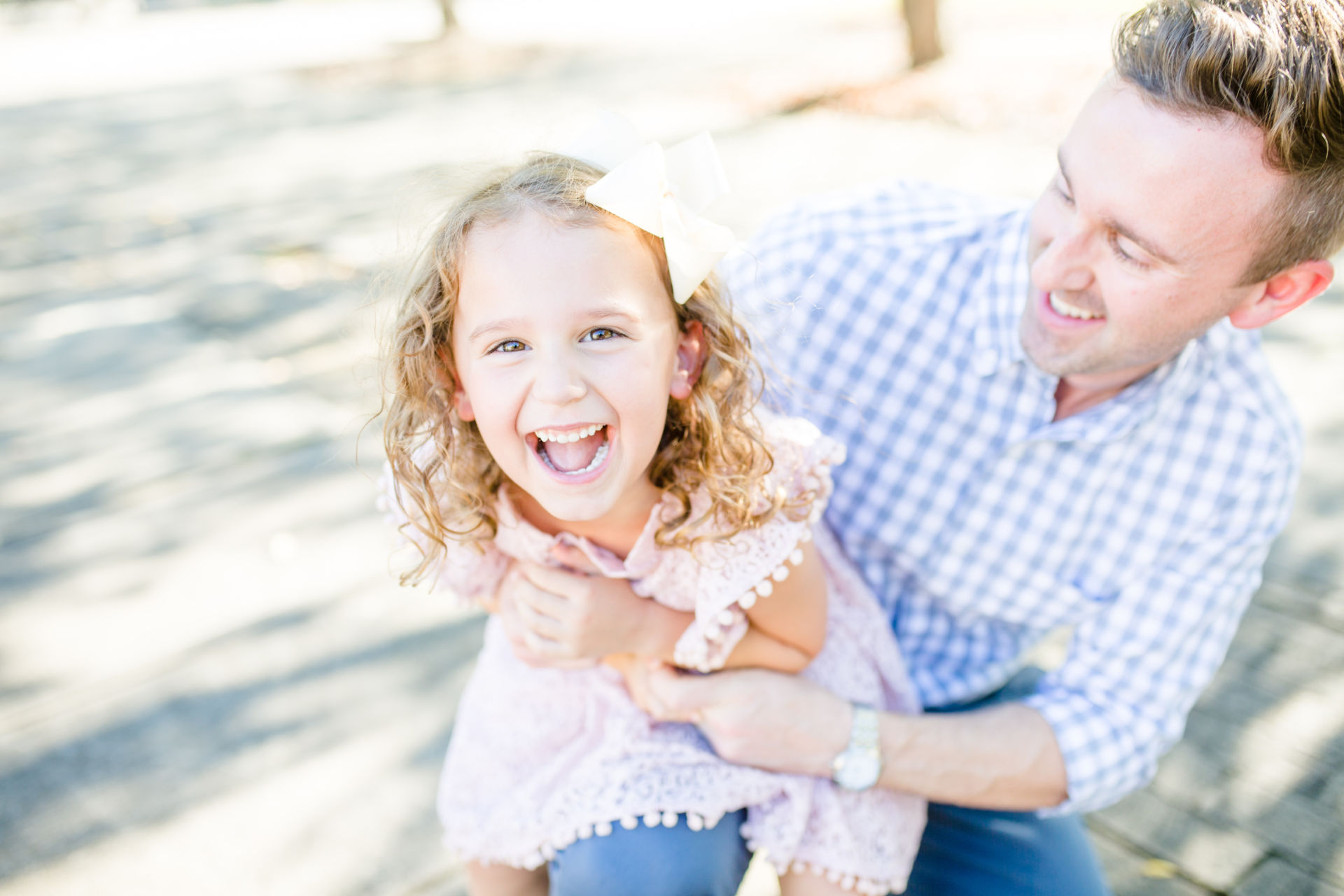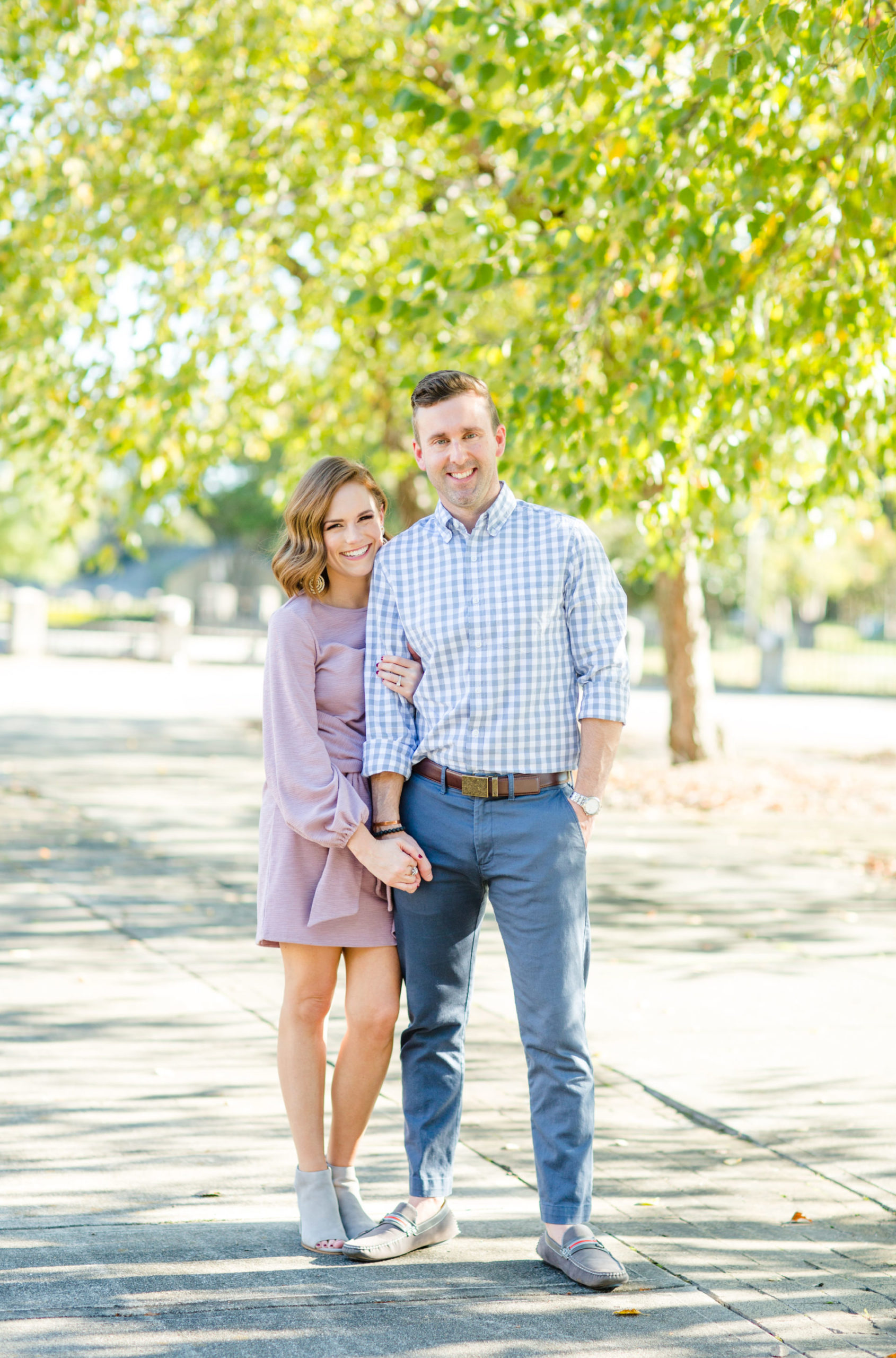 I owe a huge thank you to my friend Lindsey for dolling me up for our pictures. She is so dang talented at hair and makeup that I hate to wash my hair and face afterwards.
OUTFIT SOURCES