Our halls are decked for Christmas! We don't go too crazy with Christmas decorating but today I thought I'd share a few of my favorite holiday spaces around our home!
Starting in my dining room! This was actually my set-up I created for Supper Club and loved it so much I decided to leave it out for the rest of the season. I also hung mini wreaths (from Hobby Lobby) with fishing line from the backs of the chairs and loved how it turned out.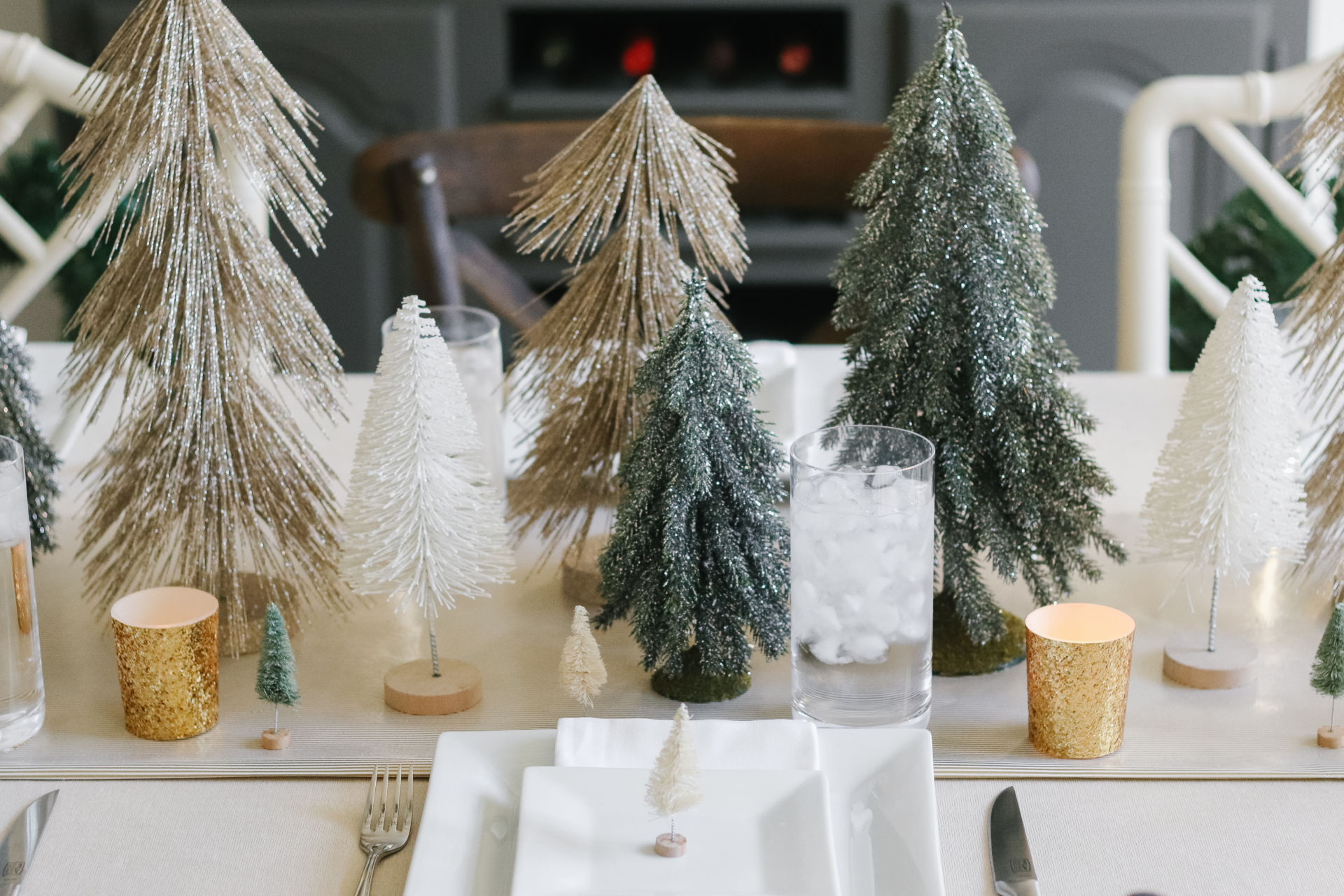 Tablescape Sources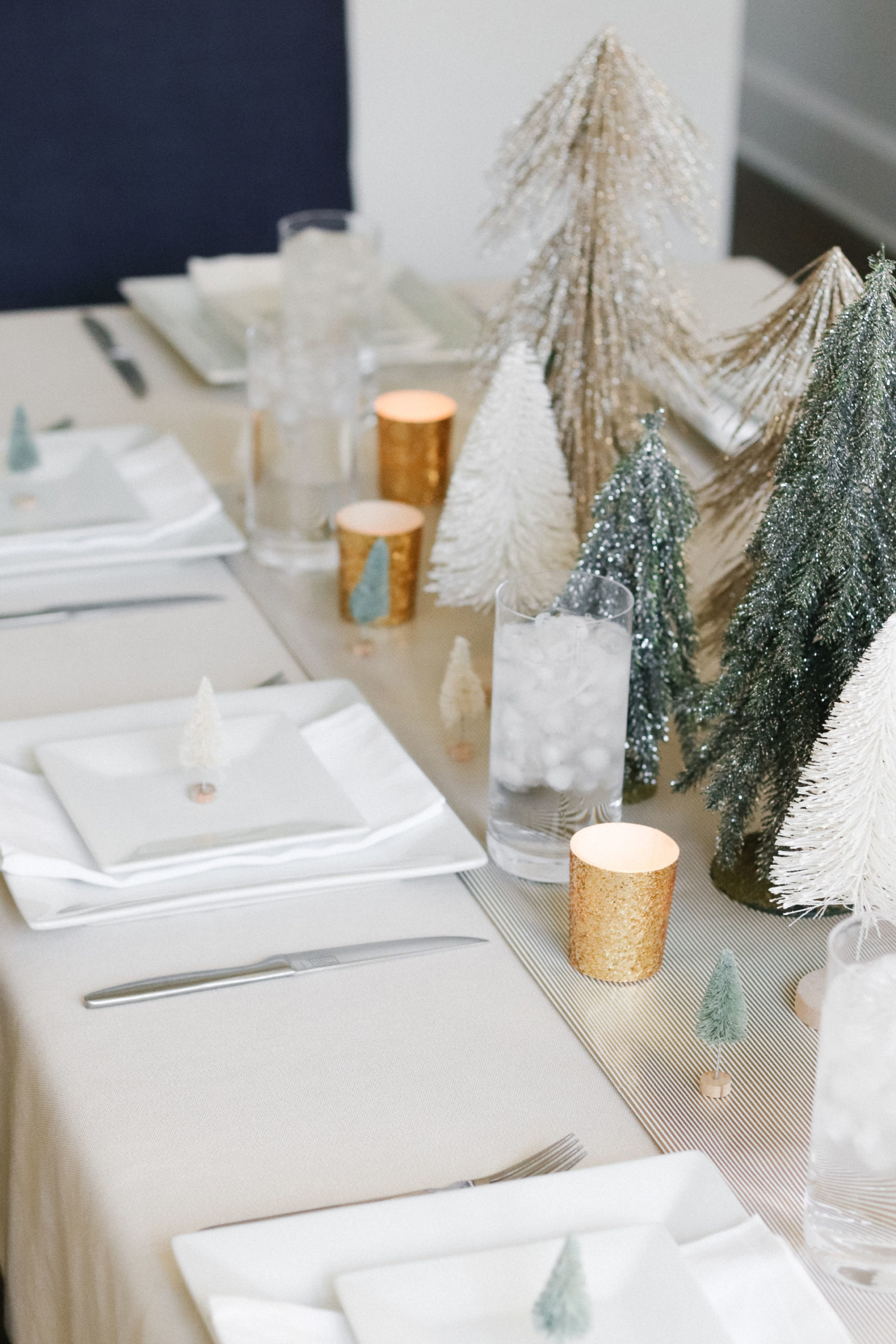 I am swooning over our cedar staircase garland from Lynch Creek Farm this year! It's truly stunning and because the 17 foot garland arrived pre-assembled, Matt and I successfully avoided any arguments while hanging it (a much different story than our last garland project)! Once we hung the garland, I added two bunches of fresh eucalyptus from Trader Joe's and some bows!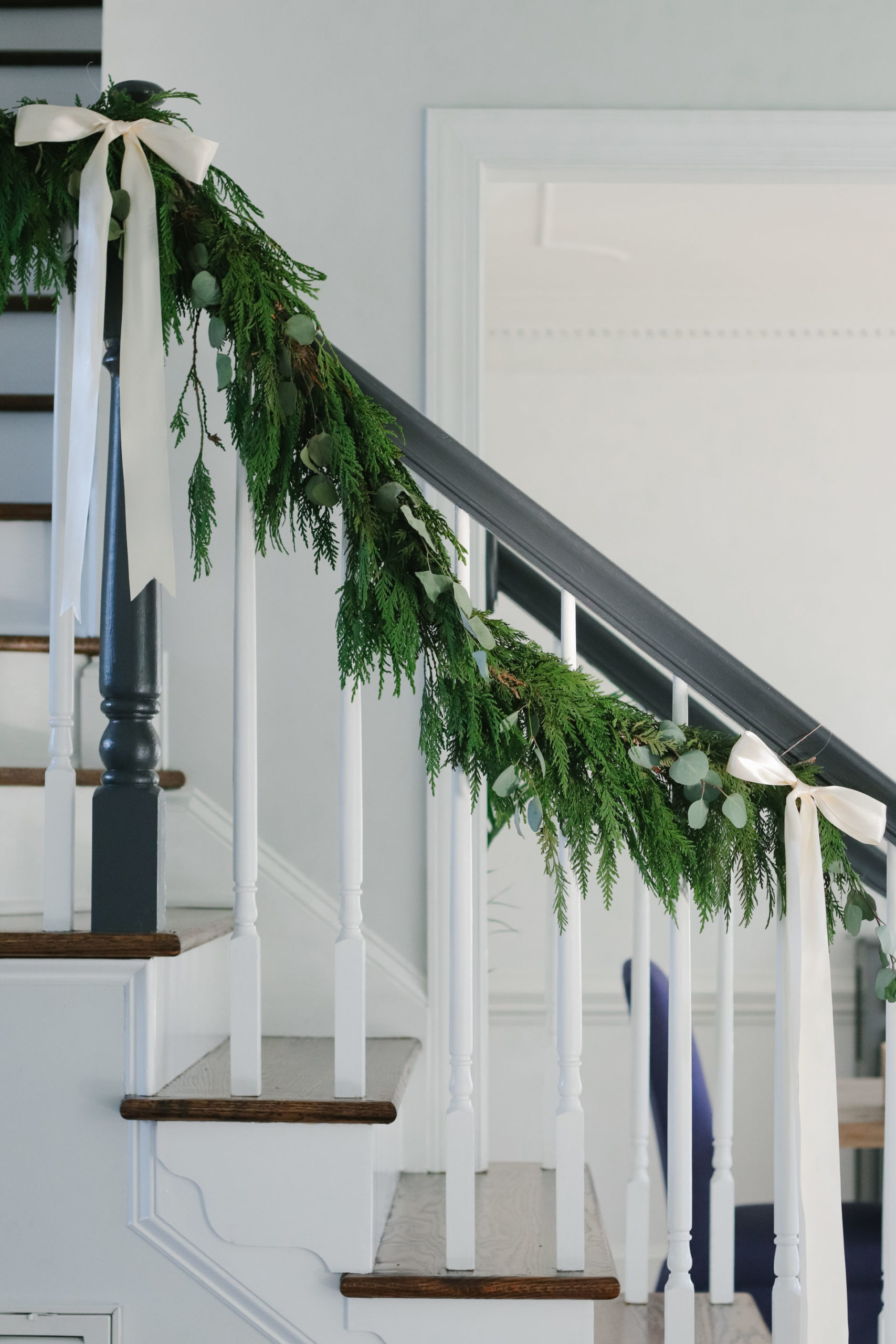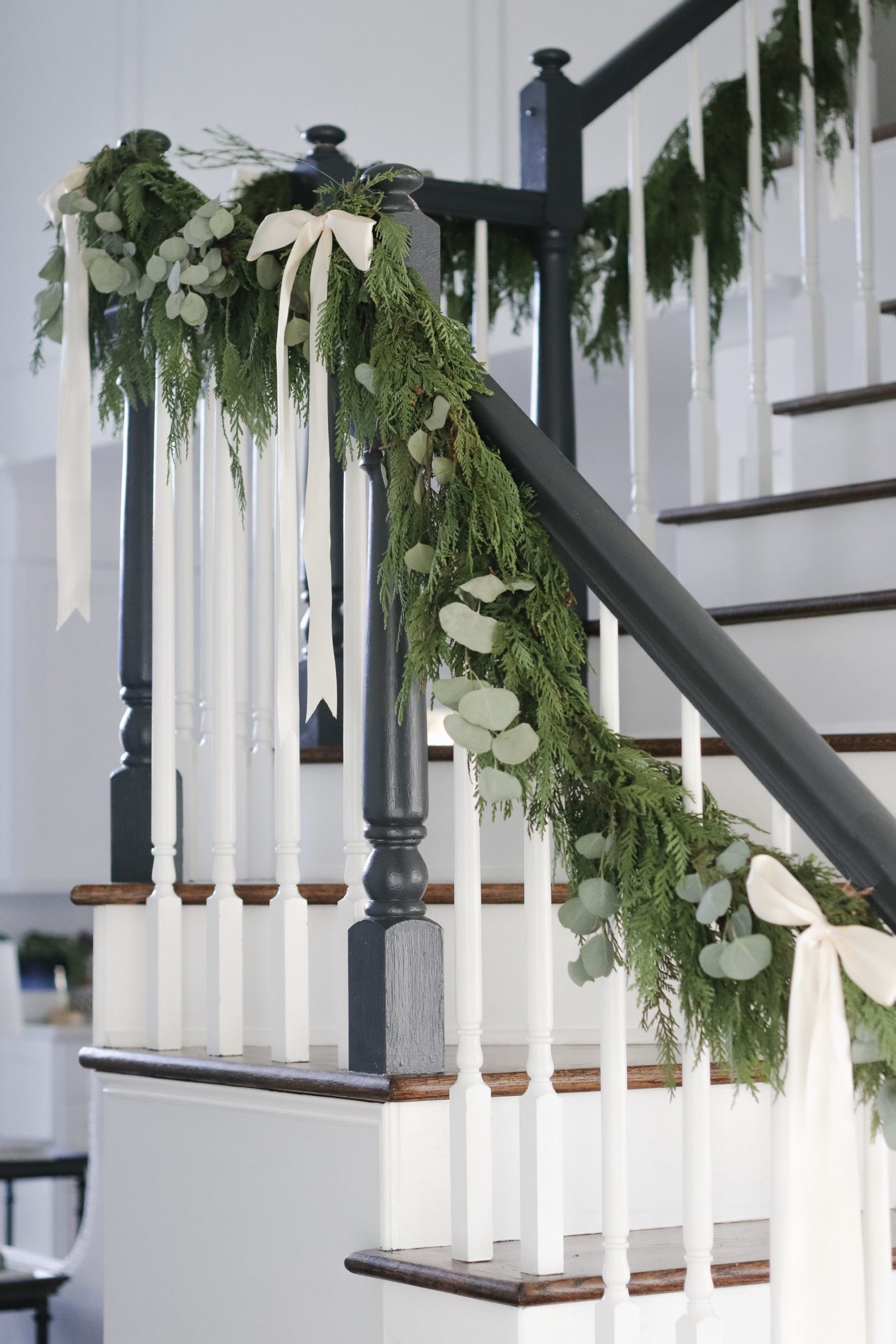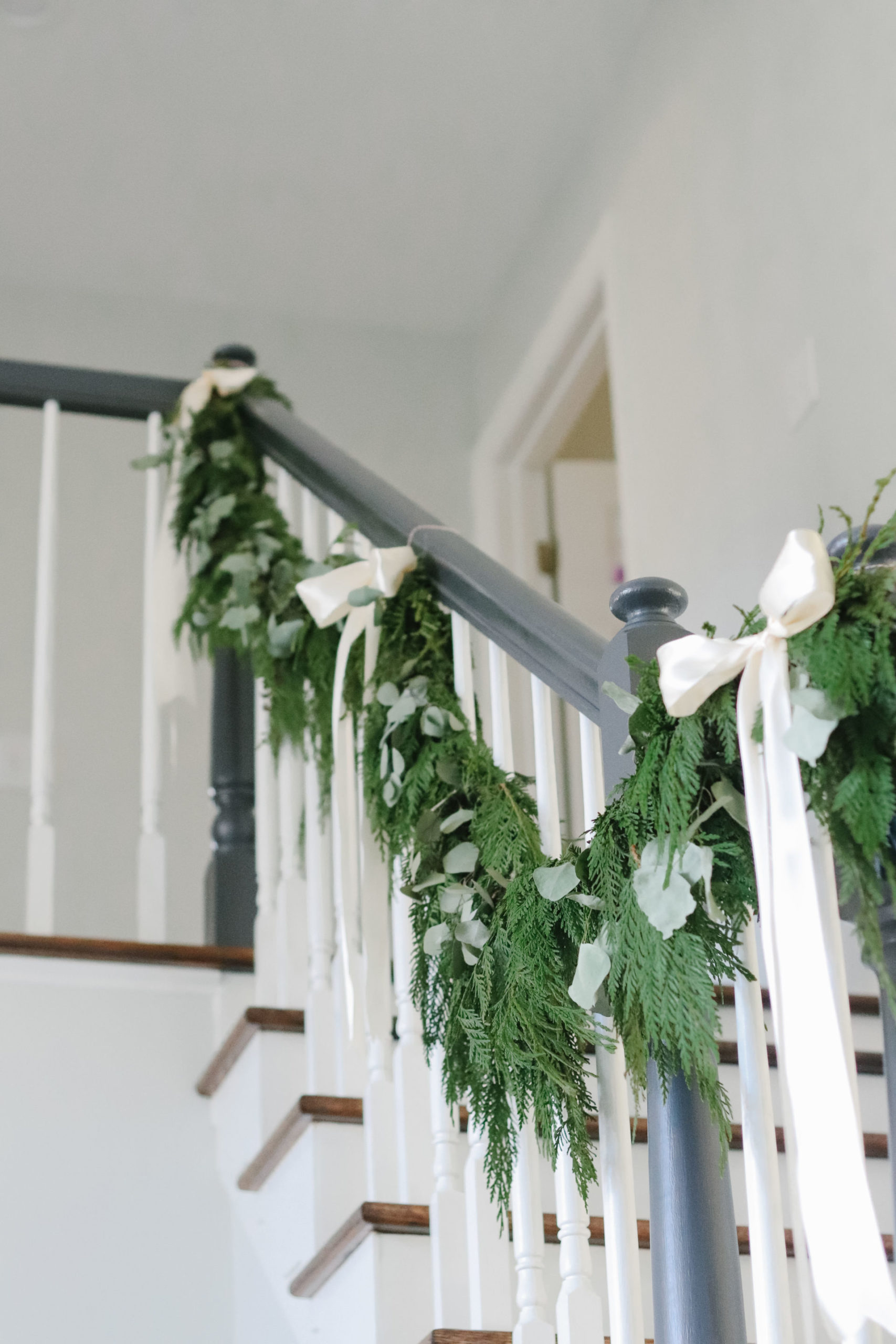 We got new stockings this year! We've had red and green stockings for the past 5 years and decided to swap them out for 4 stockings that are all the same size…and white! Surprised? I know you aren't! But the white ones truly do look SO MUCH BETTER in our family room.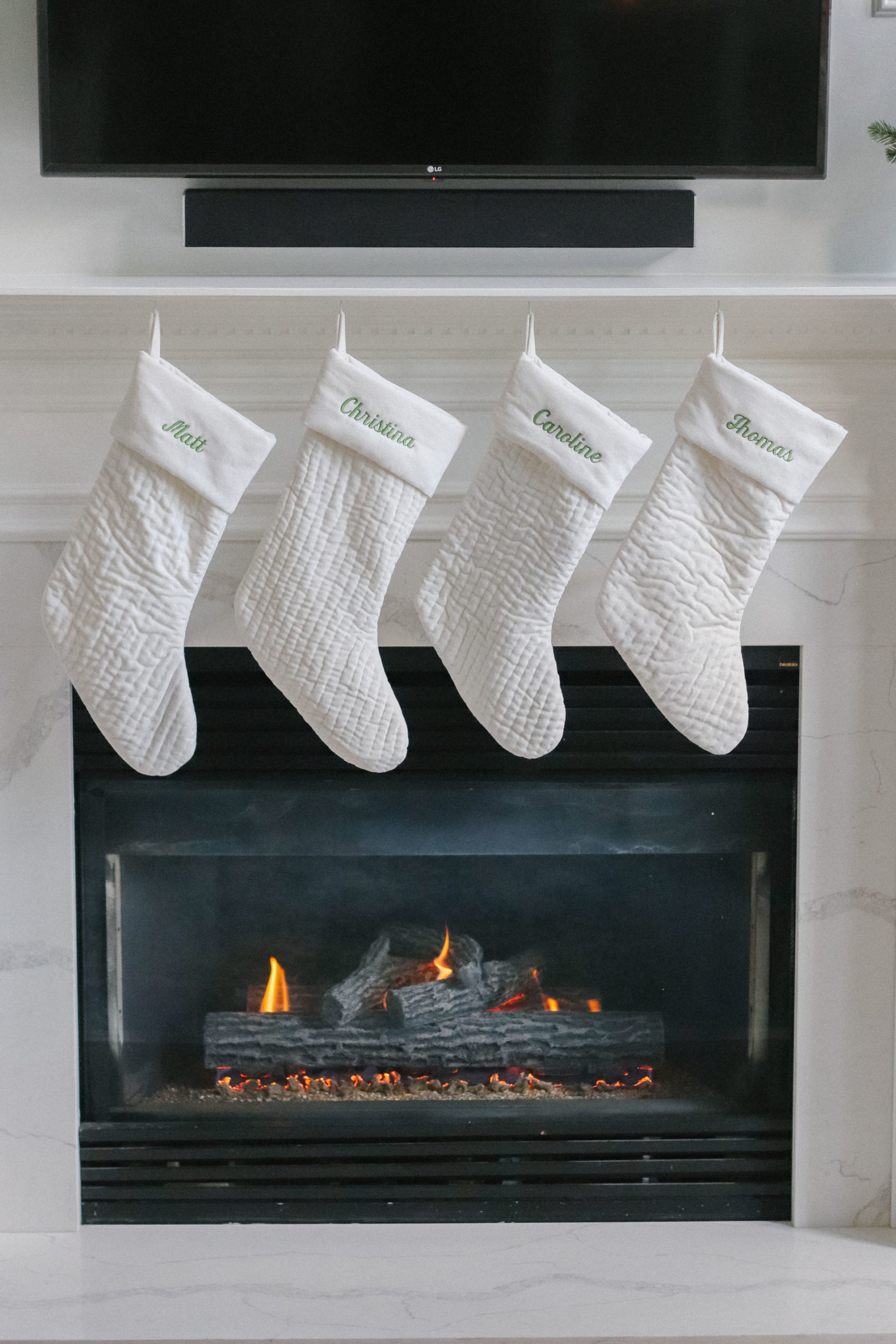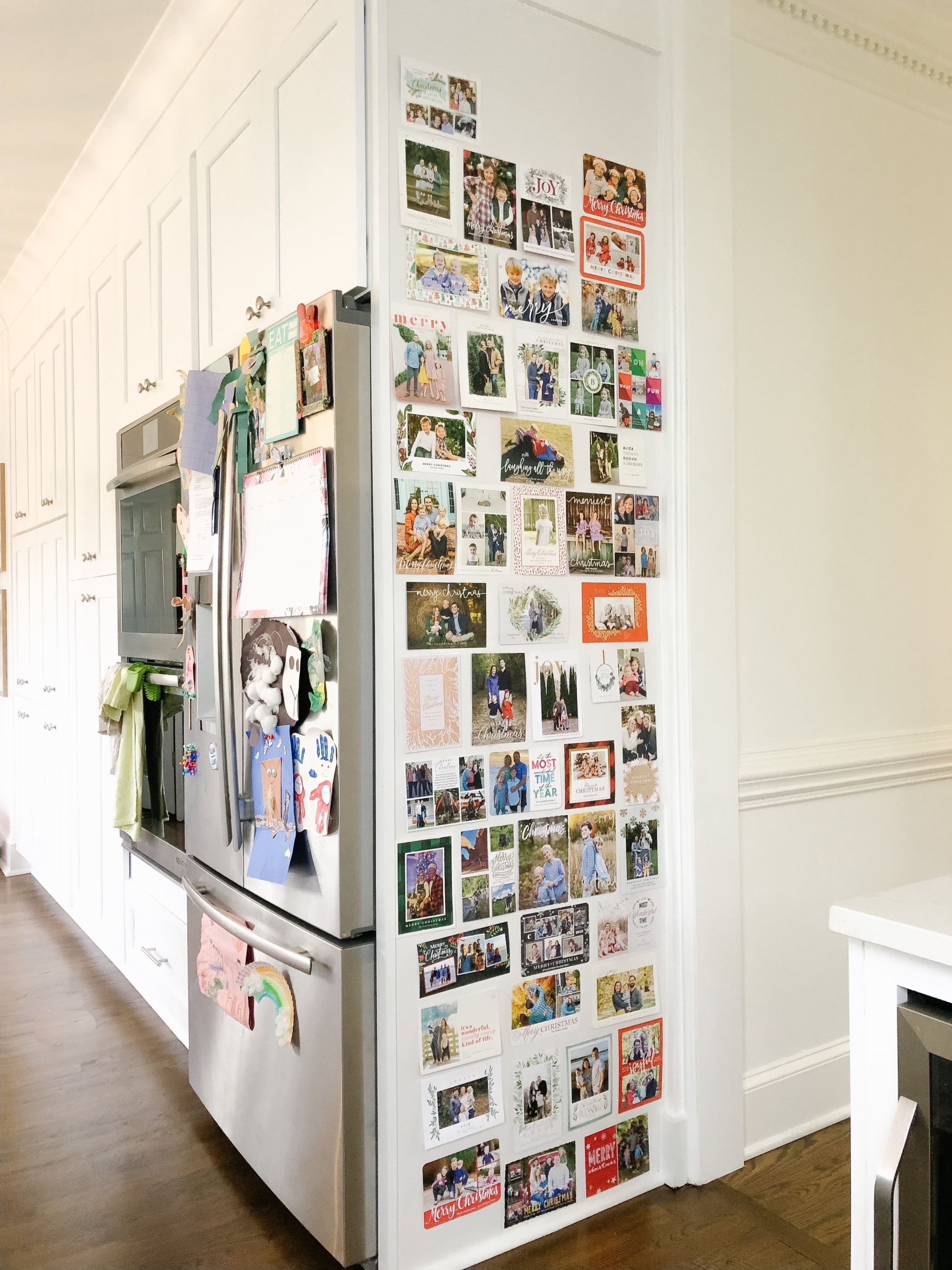 We loved our last flocked tree so much that we decided to go flocked again this year! And we got some gorgeous new ornaments too! I absolutely LOVE how our tree turned out. Since this was our first year putting our tree in this spot in the living room we weren't sure how big we could go. But I think next year we will go bigger…and possibly even faux flocked (gasp!)!
Sources

This year we added 18″ faux cedar wreaths to each door along the back of the house and all the windows in the kitchen. I couldn't decided whether or not to add ribbons to the wreaths. I couldn't find a ribbon I liked enough to use and ultimately gave up searching after 4385345 trips to Michaels and Hobby Lobby…but I do love the simplicity of the wreaths without ribbon too. Maybe next year I'll spruce them up.
Family Room Sources
I've already shared our Christmas card, but wanted to share how we display our cards as part of our Christmas decor! This little table brings me SO much joy every time I walk past it!!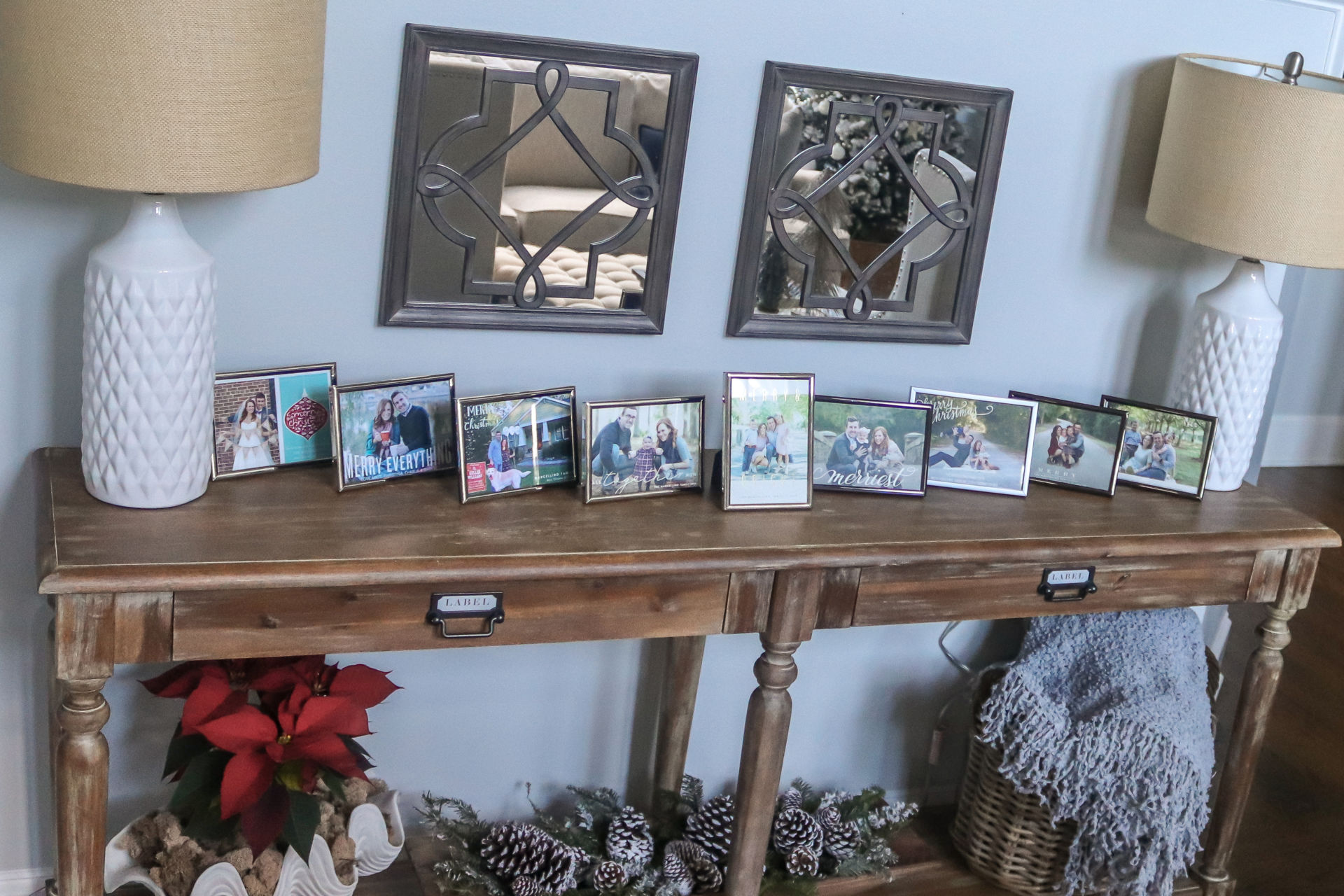 Christmas Trees & Holiday Home Decor Through The Years: 2018 | 2017 | 2016 | 2015 | 2014 | 2013 | 2012 | 2011