We had an extra long weekend, thanks to Presidents Day
Friday
Friday night we had Family Movie Night! We watched Mr. Popper's Penguins and had pizzas delivered from North Italia (which were absolutely amazing). We will definitely be adding North Italia to our pizza rotation.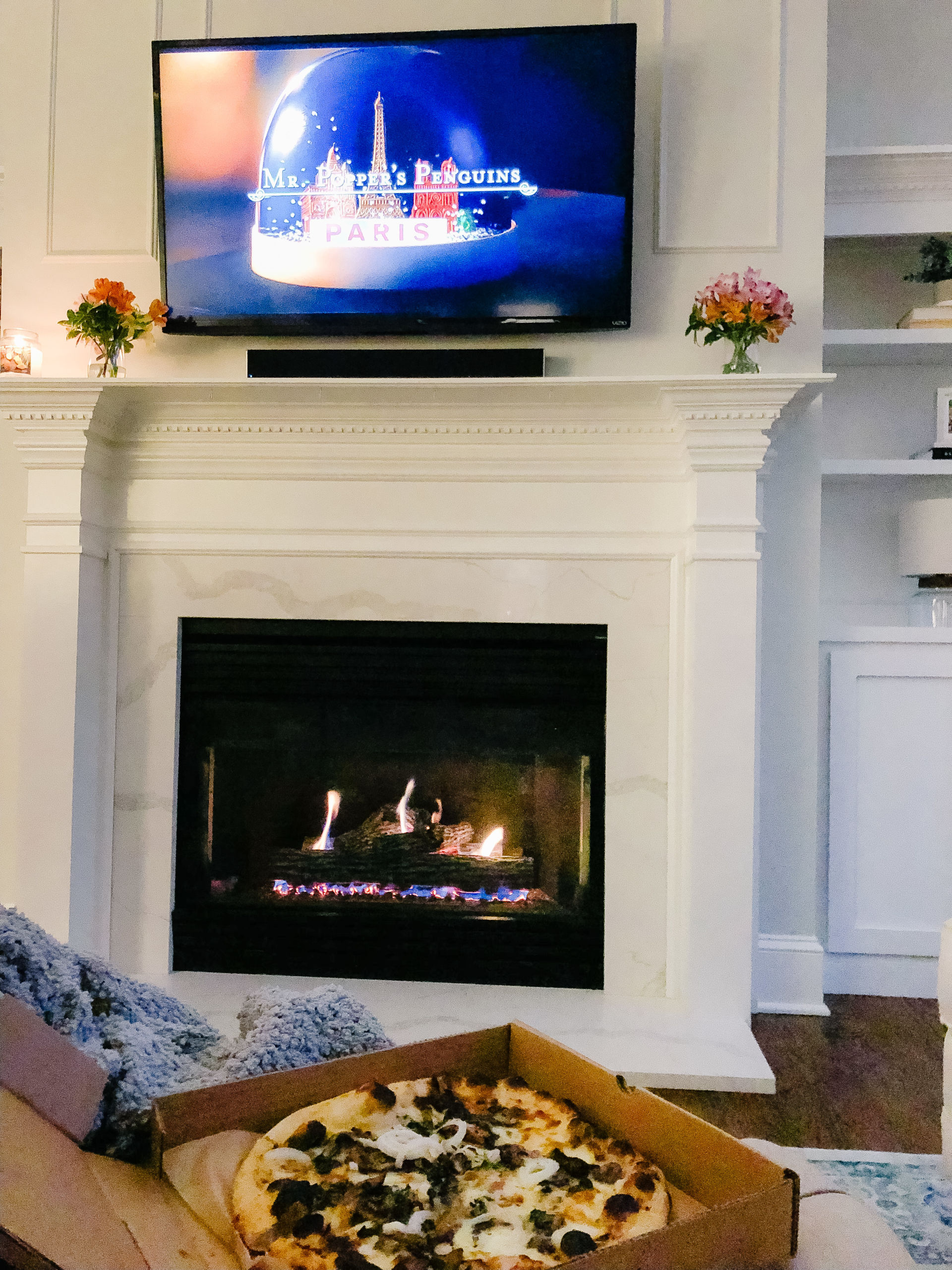 Saturday
We couldn't pull off our Valentine's Day breakfast tradition on Friday so we saved it for Saturday morning. And because we weren't rushing around on a school morning, Matt was able to make his special pancakes on the griddle while I located all of the Amazon boxes with the kids' gifts.
Caroline's Rain Boots / Thomas's Rain Boots / Junie B Jones Series / Don't Push the Button / The Book with No Pictures / The Legend of Putter Frog
We spent Saturday afternoon at Old Mecklenburg Brewery, where the kids had the best time running around on the playground and crushing baskets of french fries and brussels sprouts.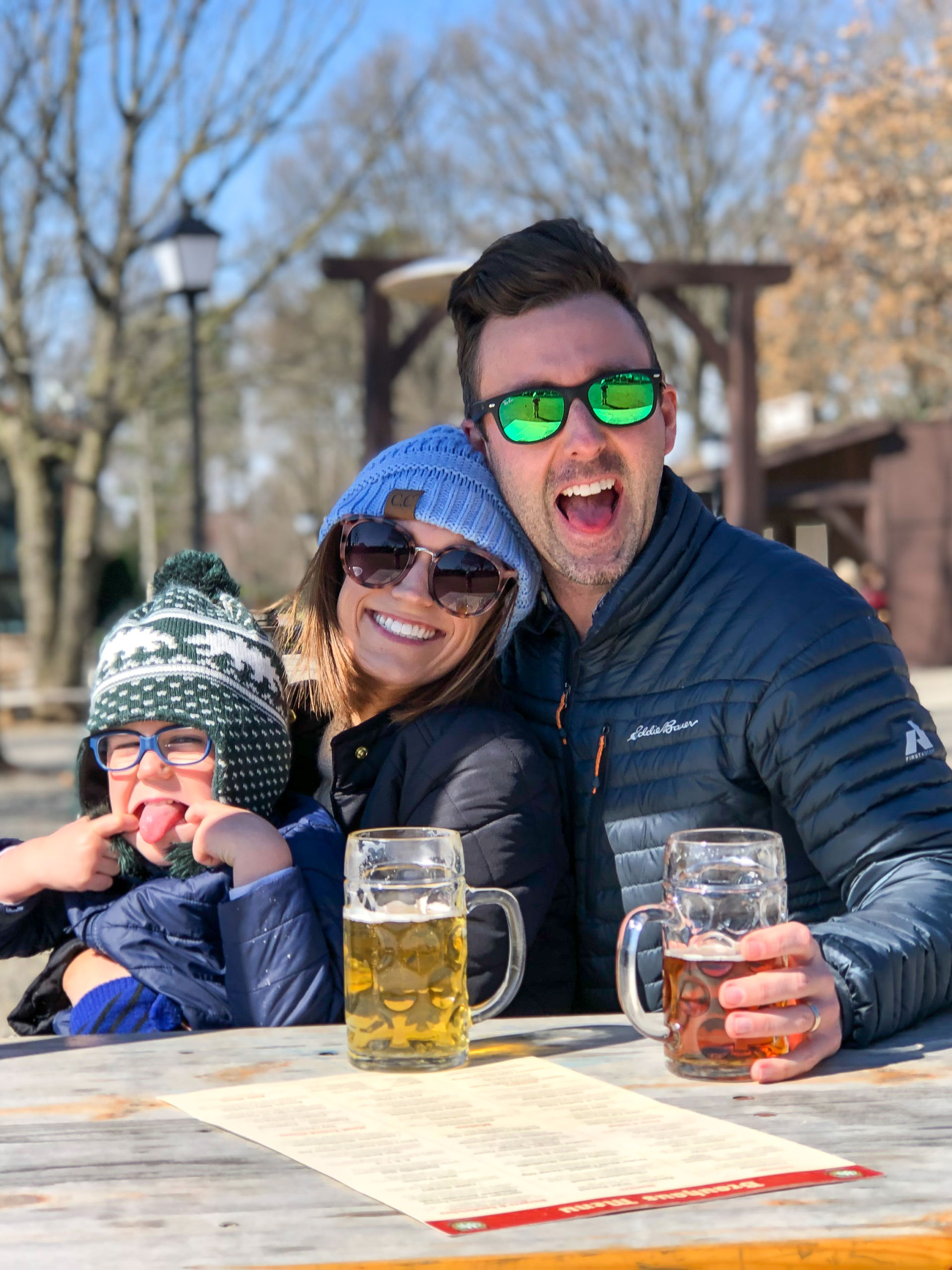 Saturday evening we had Steak Night and enjoyed the most delicious cocktails from a sweet Valentine gift basket from Tupelo Honey!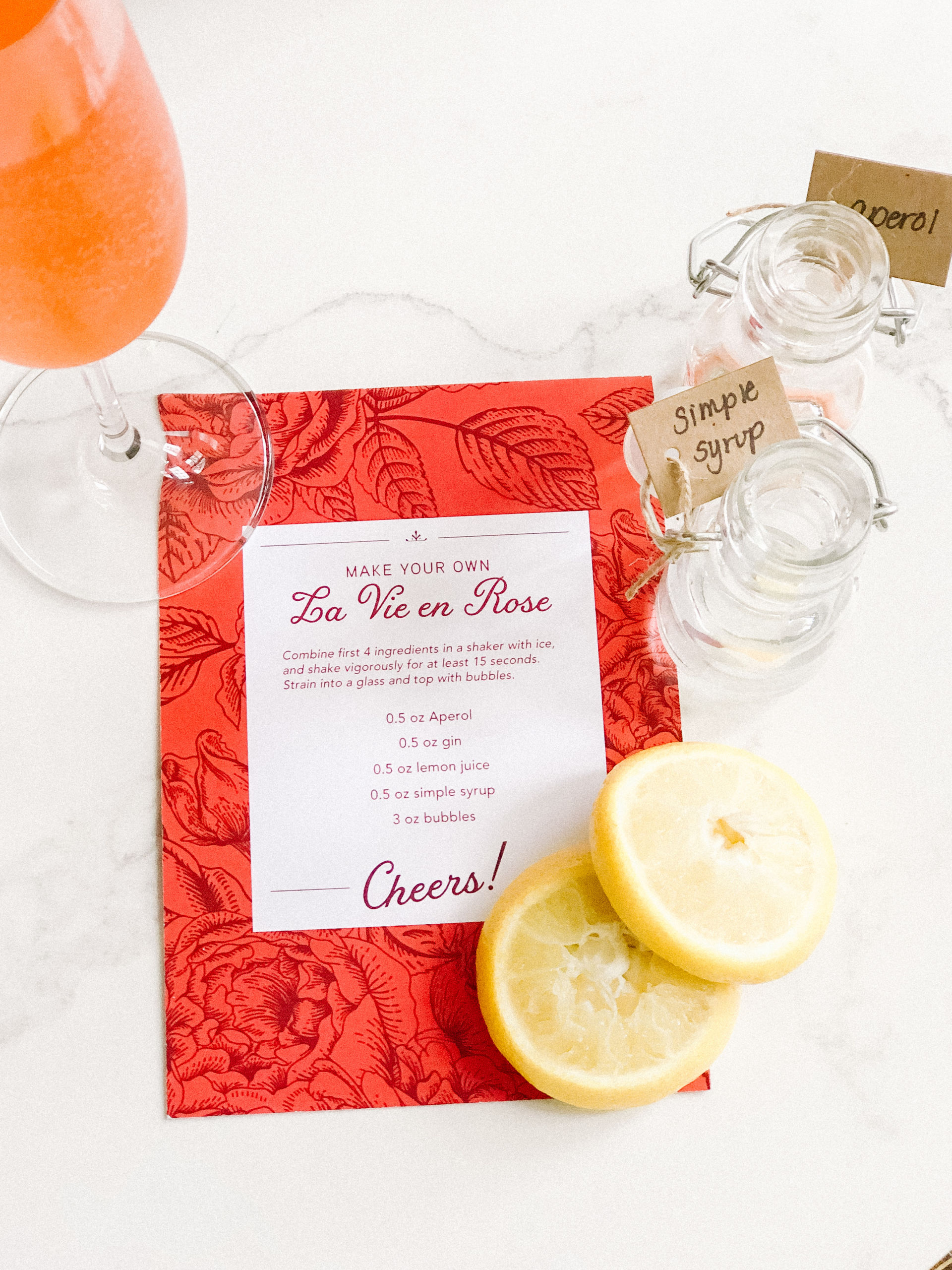 Sunday
We skipped church and lounged around most of the day. Both kids had play dates with friends later in the afternoon and I made a new soup!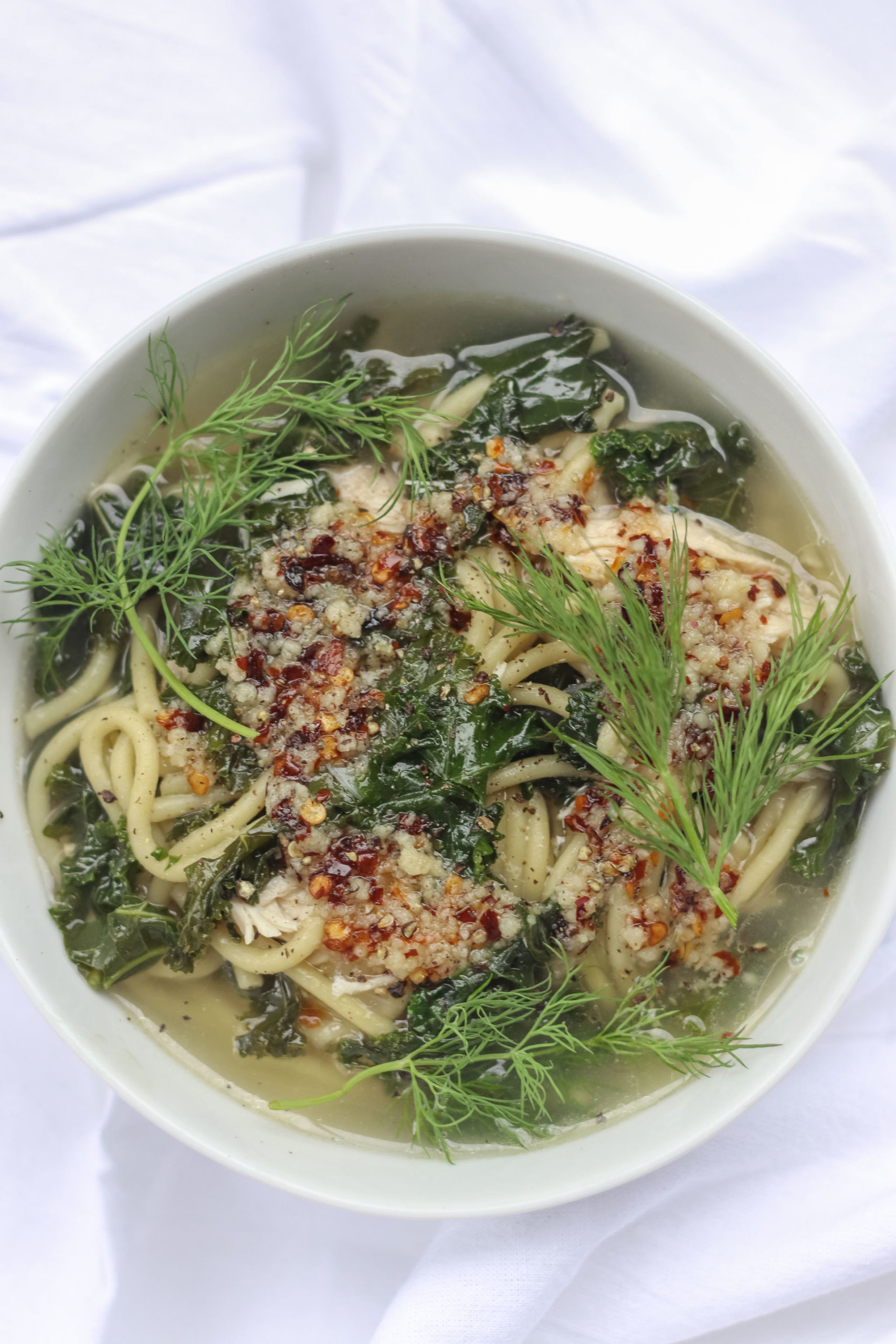 Monday
Daycare was closed for Thomas for President's Day but Caroline had a makeup day at school (to make up for the tornado day last week when she was home with Matt). After getting Caroline on the bus, I took Thomas with me to the gym! He's asked a million times to see the gym and this was the perfect opportunity to say yes. He thought it was SO cool (even though his tablet died 8 minutes in to my 30 minute class).
For lunch, we surprised Caroline at school with Chick-fil-A. Then Thomas and I spent the rest of the afternoon relaxing on the couch (he was so excited not to share the remote with his sister), we visited the pet store and I took him to an early karate lesson…all before getting Caroline off the bus! It was a great day with my little man.