Any recipe that calls for an entire bottle of wine is a winner in my book. Last weekend Matt and I grilled the very best burgers ever, and I mean EVER. We found the recipe in one of my Bon Appétit magazines and have had it bookmarked for far too long. Now I'm mad at myself for not making these sooner. These burgers are extremely tender and flavorful. Go ahead, pin them for your next Spring cookout, but don't wait too long to actually make them!
Napa Valley Cabernet Burgers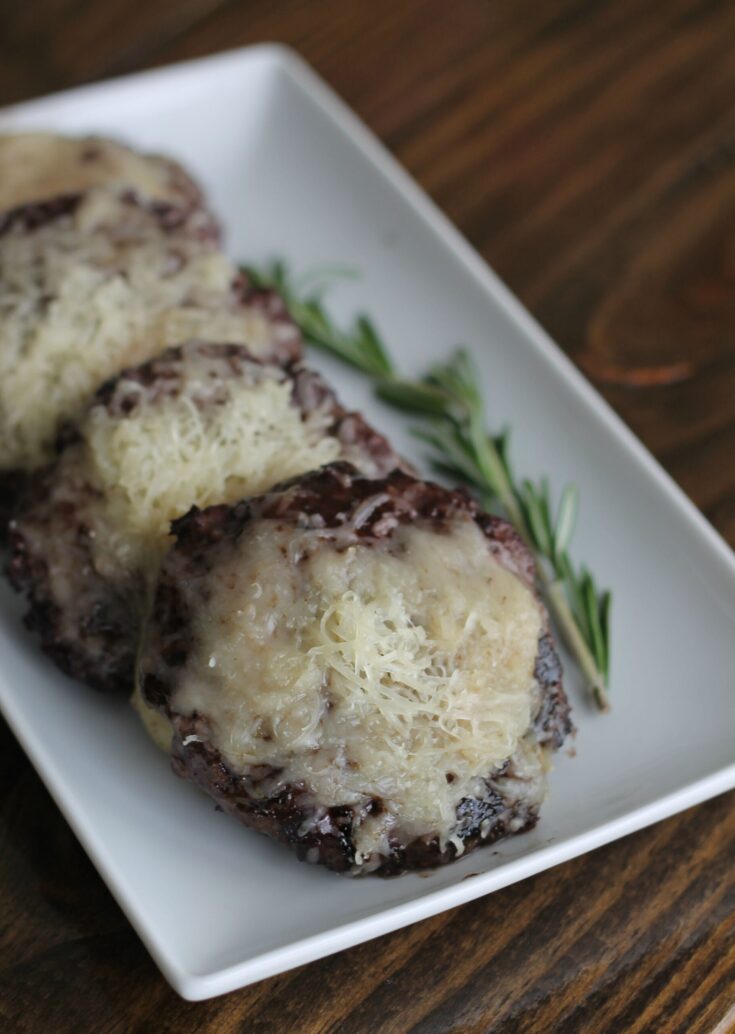 Ingredients
1 750-ml bottle Cabernet Sauvignon
1/4 cup minced shallots
9 tbsp unsalted butter, room temperature
2 tsp golden brown sugar
1 tbsp minced fresh rosemary
1.5 lbs ground beef
1 tsp salt
1/2 tsp ground black pepper
vegetable oil
1 cup coarsely grated extra-sharp white cheddar cheese
4 4.5" squares focaccia, cut horizontally in half
8 large tomato slices
2 cups arugula
Instructions
Boil wine and shallots in medium saucepan until reduced to 3/4 cup, about 20 minutes. Add 1 tablespoon butter and brown sugar; whisk until butter melts and sugar dissolves. Remove from heat. Mix remaining 8 tablespoons butter and rosemary in small bowl. Set aside.
Prepare barbecue (medium-high heat). Mix beef, salt, pepper, and 1/4 cup wine-shallot mixture in bowl. Form meat into four 5-inch squares or rounds. Brush grill rack with oil. Grill burgers until brown on bottom, about 3 minutes. Turn burgers and brush with wine-shallot mixture. Continue grilling burgers until cooked to desired doneness, turning and brushing occasionally with wine-shallot mixture, about 4 minutes longer for medium-rare. Sprinkle with cheese after last turn and grill until cheese melts.
Spread cut sides of bread with rosemary butter. Grill, cut side down, until golden, about 2 minutes. Arrange bread, grilled side up, on plates. Top bottom halves with burgers, then tomatoes and arugula. Cover with top halves of bread.