A while ago I polled my local readers on their favorite Charlotte Family Meal Deals. As I anticipated, there were so many amazing recommendations — some we've tried and loved and many I didn't know about.
With the holidays approaching, I wanted to highlight a few local spots around town where you can pick up a delicious prepared meal for serving your family. All of these are great options for when you're hosting guests and don't want to cook, or if you are looking to drop off a meal to a friend/neighbor/coworker.
If we're hosting family in town, you can be sure we're serving them Pasta & Provisions for dinner one night — their ziti is the BEST (and our family is a tough ziti critic)!
This is also one of my go-to drop-off meals for friends in need of dinner. For $20 you get a lasagna, bread, and mixed greens. Depending on how many people I'm feeding, I'll upgrade to the large lasagna, add a pizza, or scoop up lots of additional sides from the deli case. This meal is always a hit.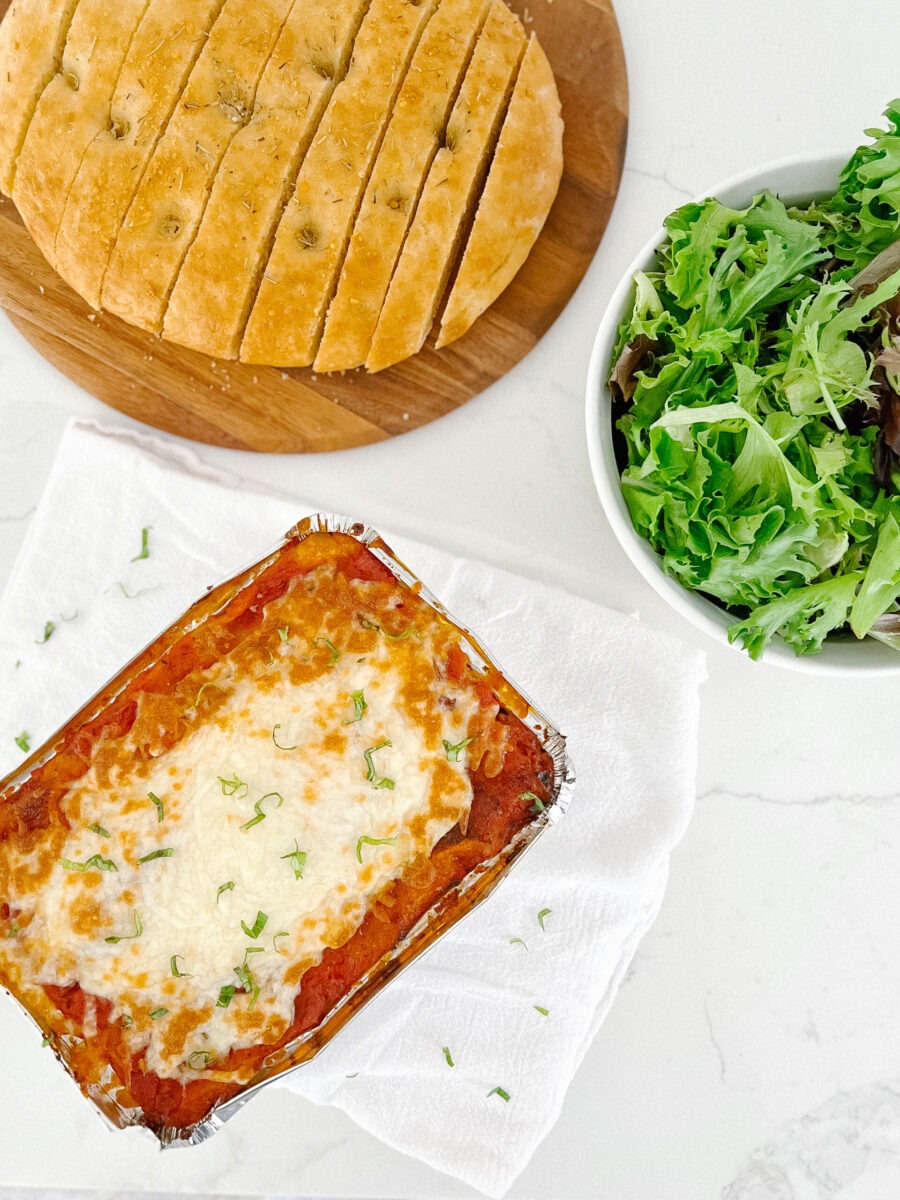 We LOVE Viva Chicken and order it often. It's another great meal option for dropping off to someone or bringing home to your family for an easy dinner. I also like to order Viva Chicken for our Community Group sometimes!
My favorite meal deal is their Tacu Tray which is $20 and includes pulled rotisserie chicken, canary beans, cilantro or jasmine rice, salsa criolla, green onions, avocado, and choice of sauces. It feeds 3-4 but you can double the protein to stretch it further.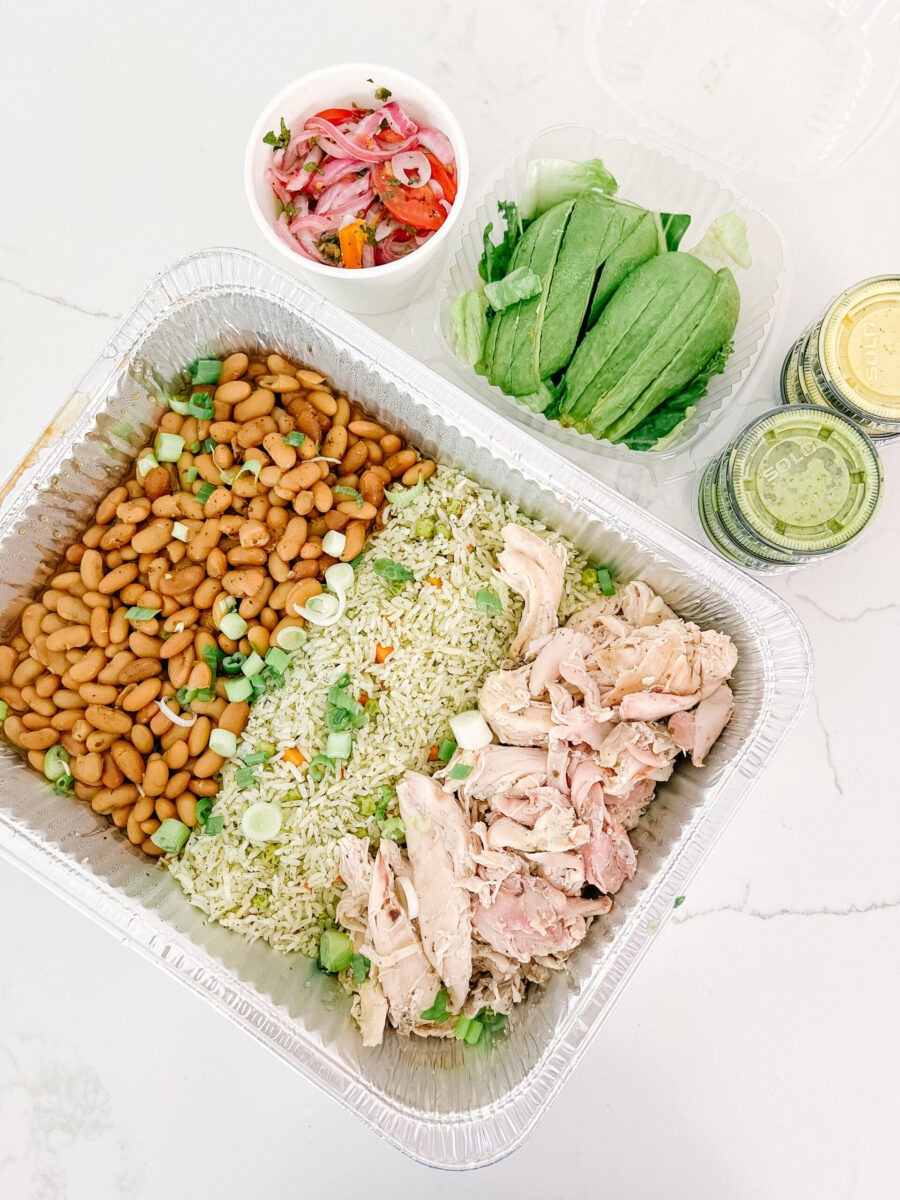 If you're looking for a delicious chef-prepared meal to serve your family, dinner party guests or to send to someone who could use a meal (in Raleigh, Charlotte, or Charleston), you should check this delivery service out. I was really impressed with the entire process when I served this meal for our Community Group.
How it Works: Select your meal(s) and place your order online for local pick-up or delivery. If you've opted for delivery, your meals arrive prepared right to your door (in insulated packaging with ice packs). You just heat your meal according to the packaging instructions and serve your meal.
For our meal, I selected chicken marsala, roasted asparagus, butternut squash farro hash, and coconut macaroon brownies (all of which were gluten-free too). Everything was SO delicious and I was grateful for a super simple clean-up afterward too!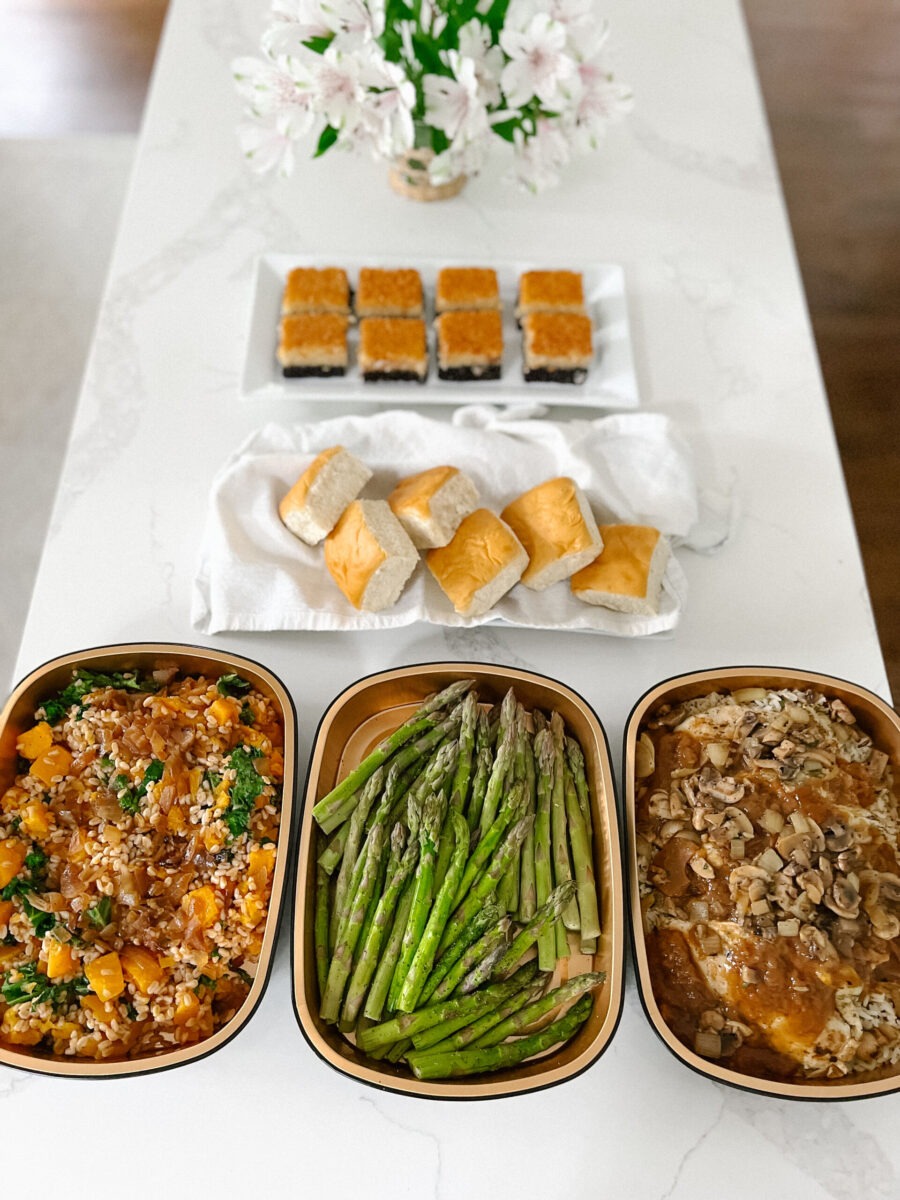 Other Popular Reader Recommendations
Similar Posts You May Like