I've got an updated list of Charlotte NC Date Ideas! This post was requested a few times during my last poll for content so I'm refreshing this list with some new ideas.
My ideal date always includes some sort of activity, as well as good food! So as soon I secure a sitter I am usually on the hunt for something fun to do.
In no particular order, here are a handful of our favorite dates we've been on over the past few years around Charlotte…
Grab another couple and head to Rally for a pickleball double date! The vibe here is SO cool. Pickleball is easy to learn, super fun to play, and you don't need to bring any equipment (Rally provides the paddles and ball). Make sure to reserve a court ahead of time as this place fills up fast!
The food and craft cocktails are delicious and you can enjoy them courtside while you play (each court has a waitress). Highly recommend the ahi tuna nachos, rally fries, and chicken kabobs — all are great for sharing. Also, your 90-minute court reservation will fly by faster than you think, so my recommendation is to grab a cocktail to enjoy on the court, and then wait to eat until you're done playing so you don't waste any of your play time!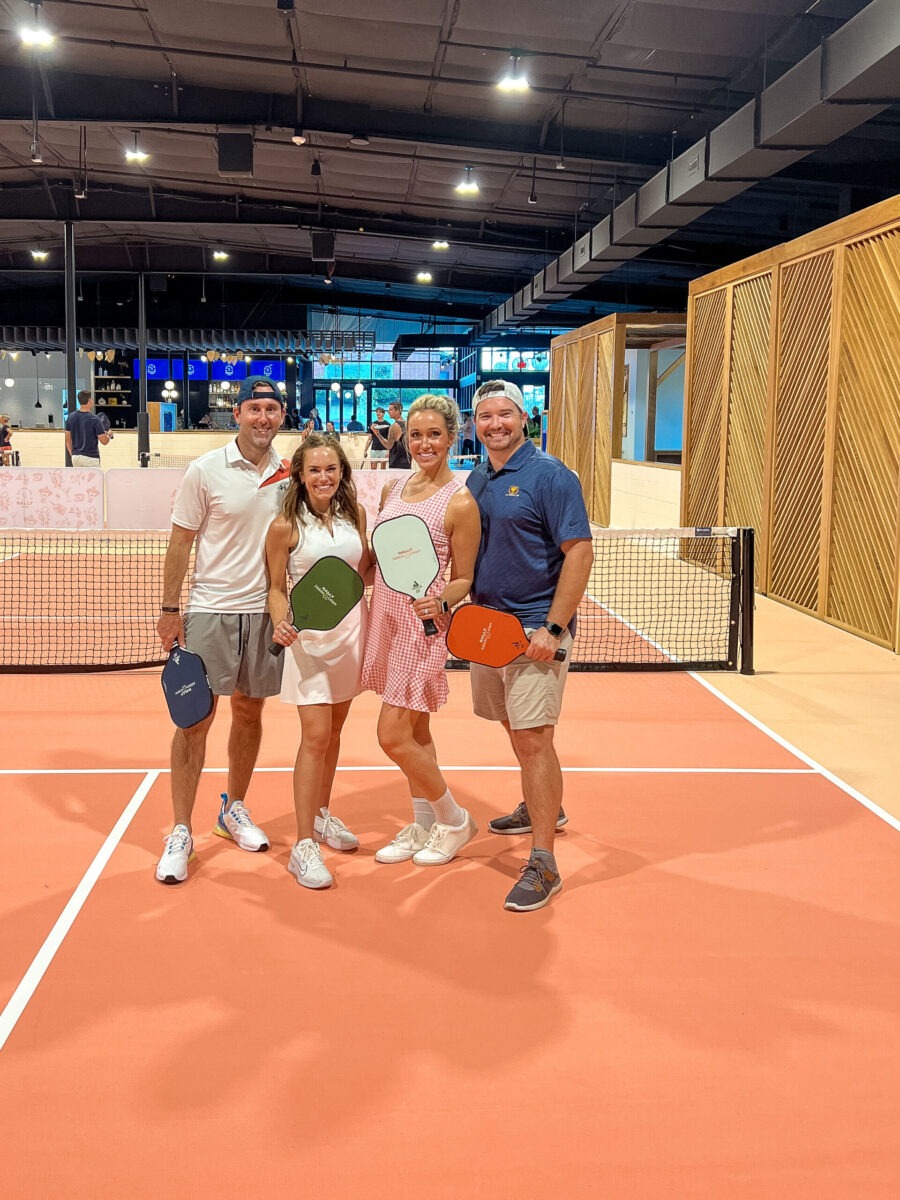 Mini Golf & Dinner
Kicking off my list with my favorite area of town to do date night — Plaza Midwood. This neighborhood is so near and dear to us as it is where we first met (Thomas Street Tavern) and is where we lived for several years.
For a fun activity, we really like Stroke, an Urban Golf Club with a swanky indoor mini golf course and speakeasy lounge in Plaza Midwood. We've been a few times together and also once with our kids. It is SO fun.
Book a tee time to play 9 holes and then hang out in the speakeasy lounge (such a fun atmosphere) for a post-golf cocktail. The drinks are amazing (highly recommend the Over The Top cocktail with vodka) and there are some delicious snacks too. The menu is seasonal, and if it's available, I highly recommend the charcuterie board (it is huge and the whipped goat cheese is to die for).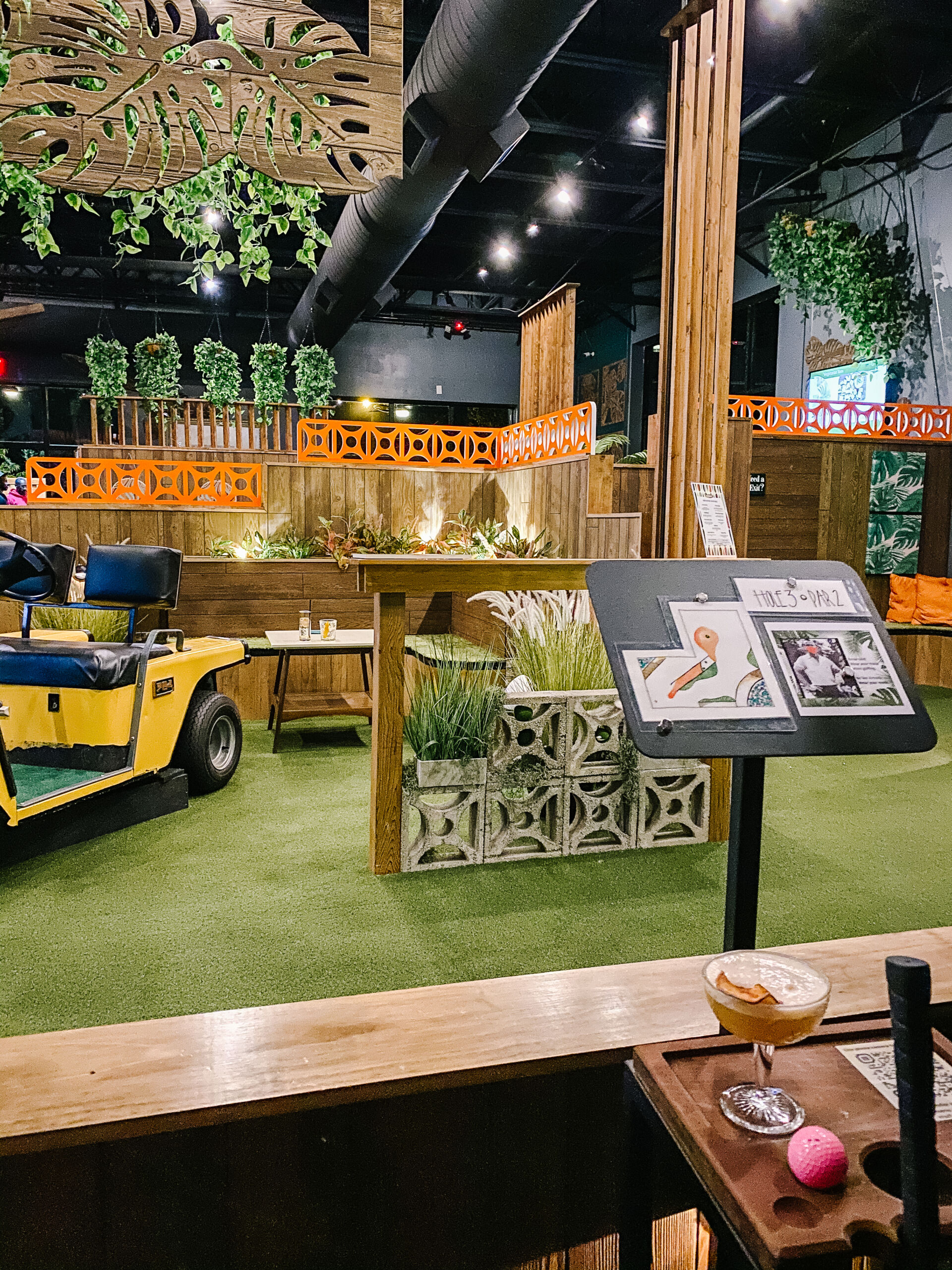 For dinner afterward, there are several amazing restaurants nearby. My personal favorite is Grinning Mule. It's tucked away in Plaza Midwood and has the most incredible food, drinks, and ambiance. I also love how you can get dressed up or come casual, depending on what you're in the mood for, and the owners are ALWAYS there checking on guests and are absolutely lovely.
Plaza Midwood date night Restaurants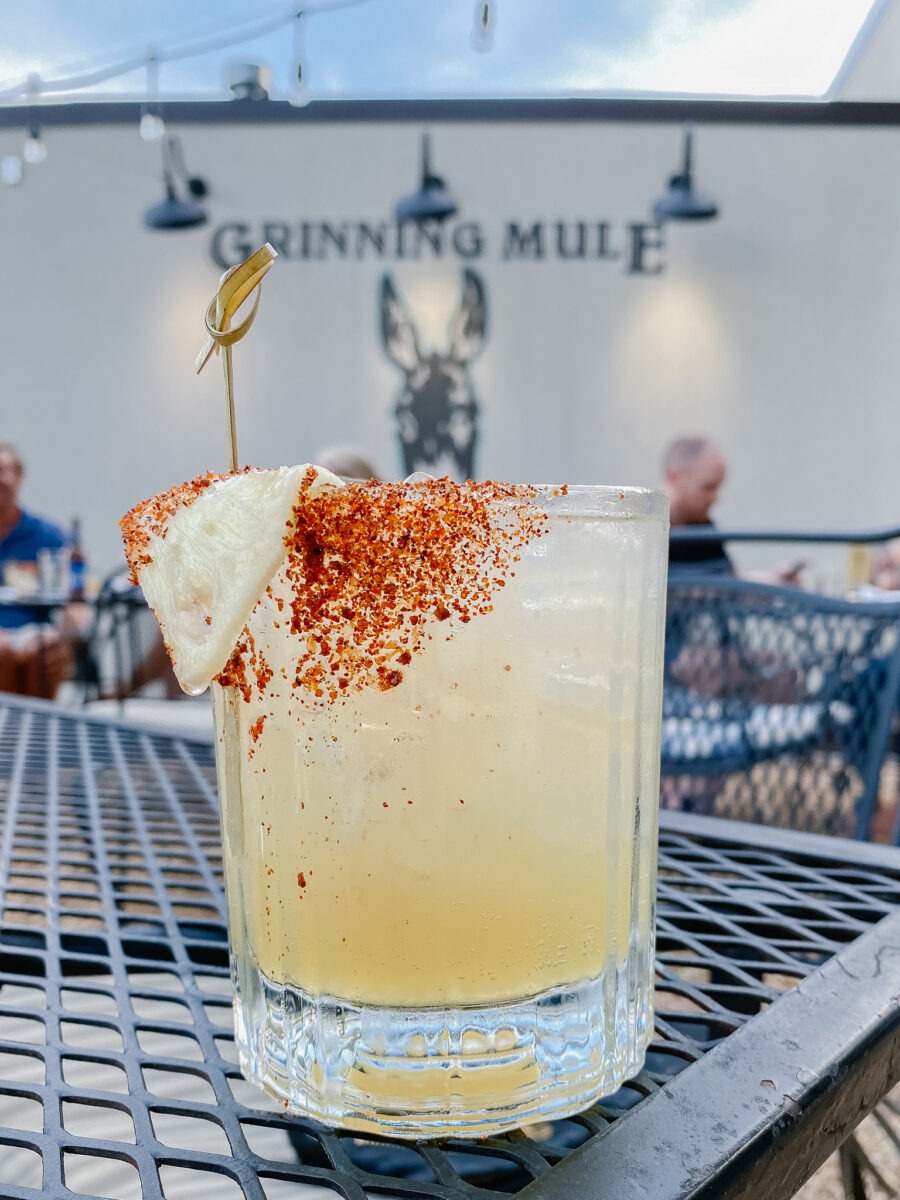 Whitewater Center
If you want an epic day date, you have got to head to the Whitewater Center. There is SO much to do and you can spend hours out there rafting, climbing, hiking, ziplining, etc. The food and drinks are also great so it's the perfect one-stop date spot.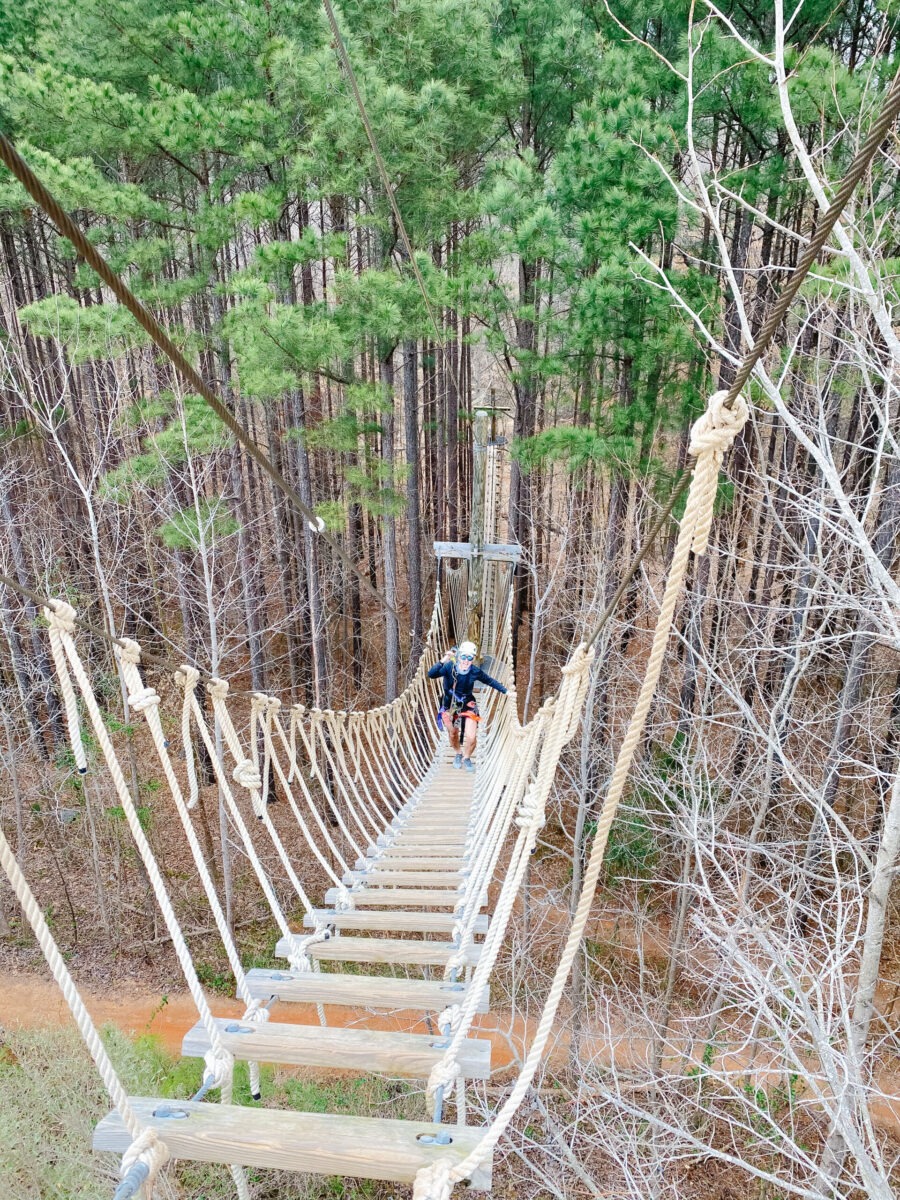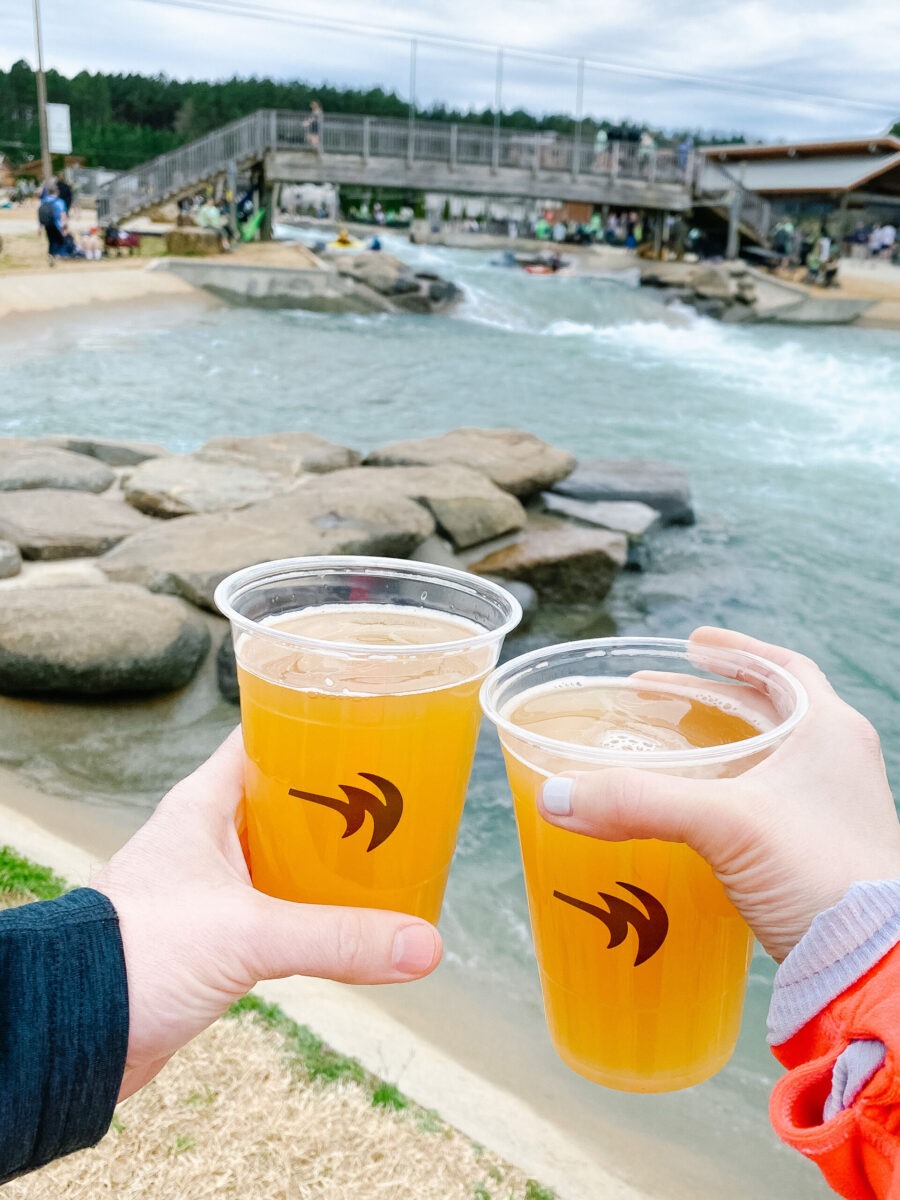 Shooting Range & BBQ
If you've never done it, Blackstone Shooting Range is a really fun and unique date. We shot a couple rounds then grabbed a few beers and BBQ right across the street at Noble Smoke.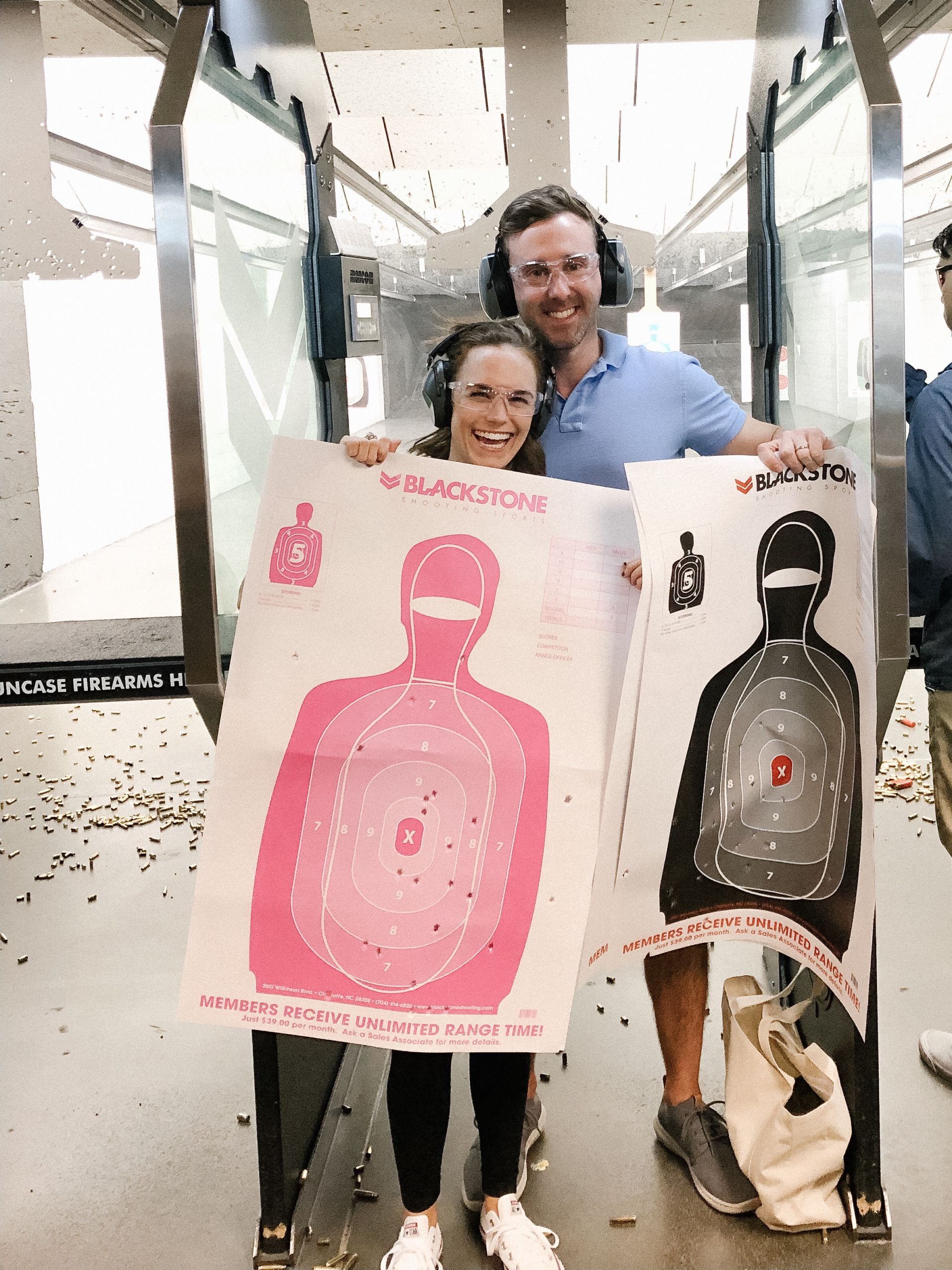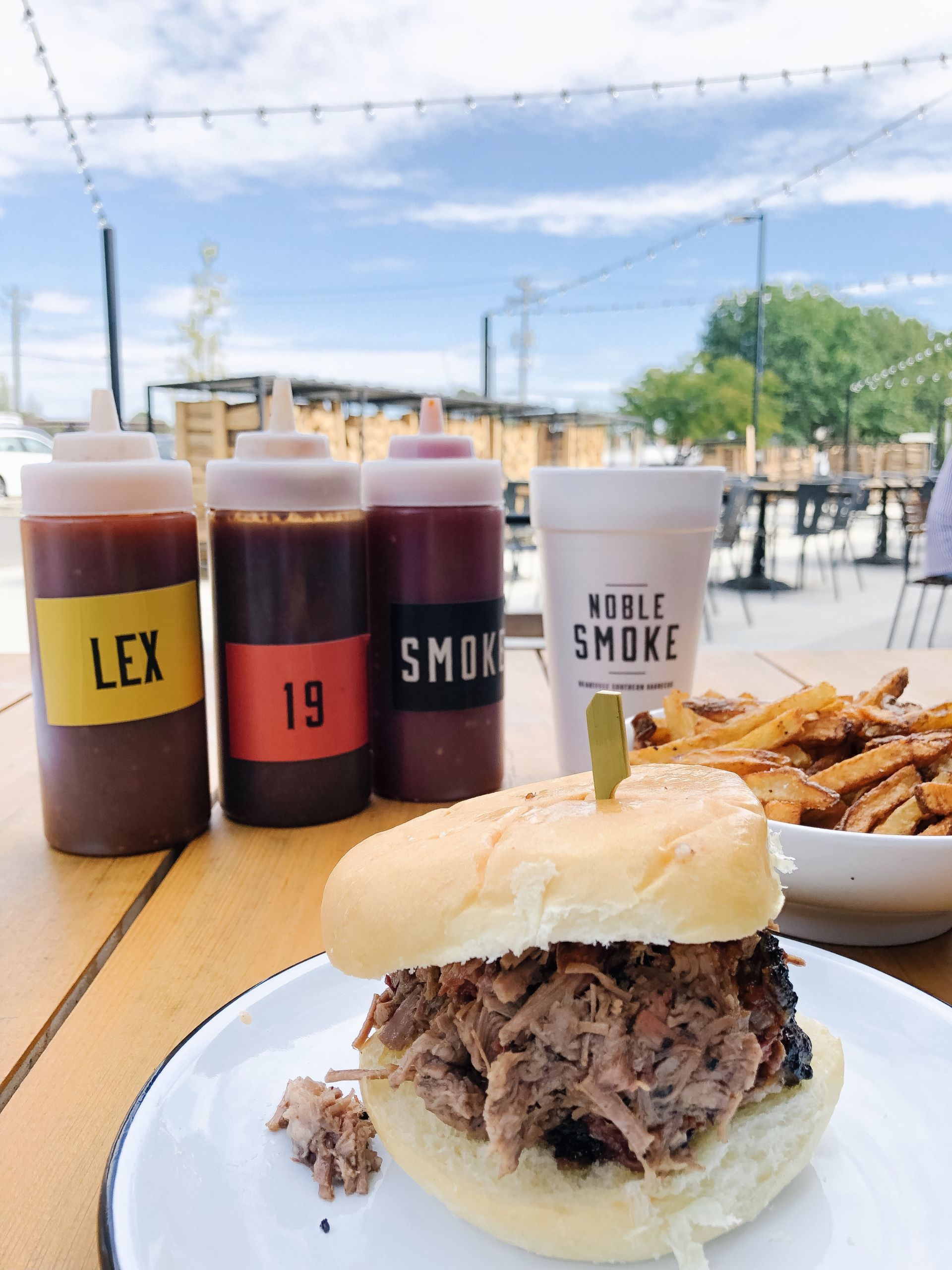 Uptown Show & Dinner
We love to head Uptown anytime there's a good performer, activity or show in town. I always check Axios Weekender to see what's playing and grab tickets ahead of time. Our favorite activities have been seeing a magic show (Hayden the Magician comes from time to time and is SO good), broadway shows, and comedy shows!
Our favorite Uptown Date Night Restaurants
All of these are walkable to Blumenthal!
Sporting Event
Grab tickets to see a game — soccer, football, basketball or hockey!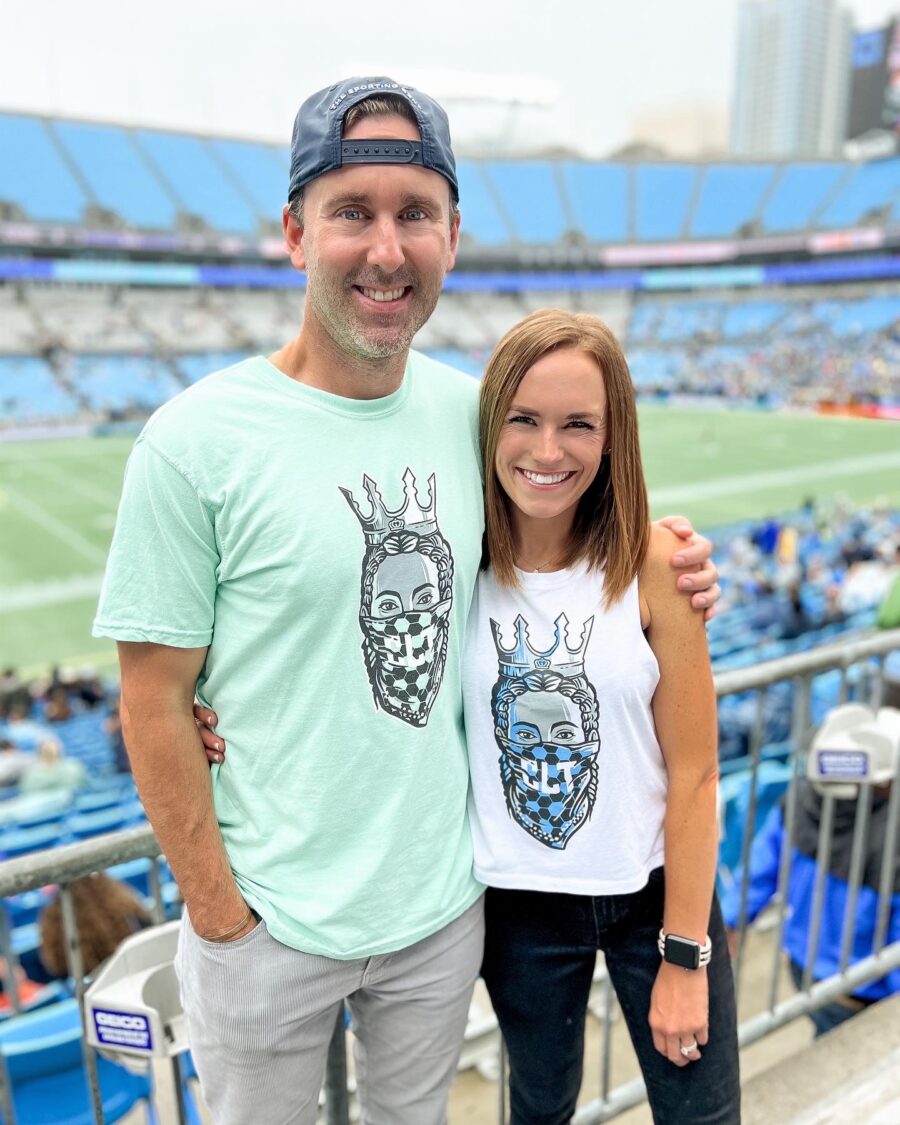 Carowinds/Scarowinds
A day or night date at Carowinds riding roller coasters? Count me IN! This is always, always, always a good time.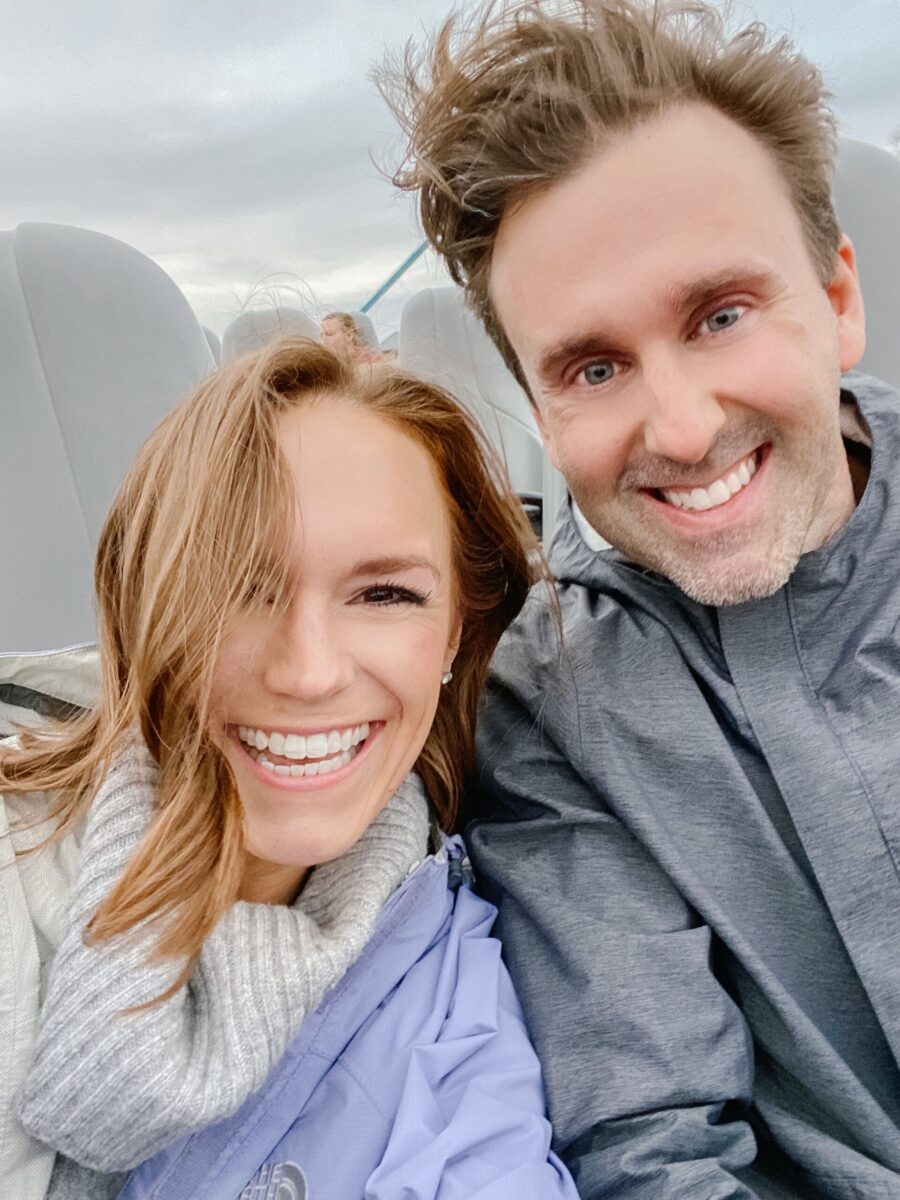 Favorite Double or Group Dates
You can really do any of these date ideas with friends, but a few of our favorite double or group dates have been: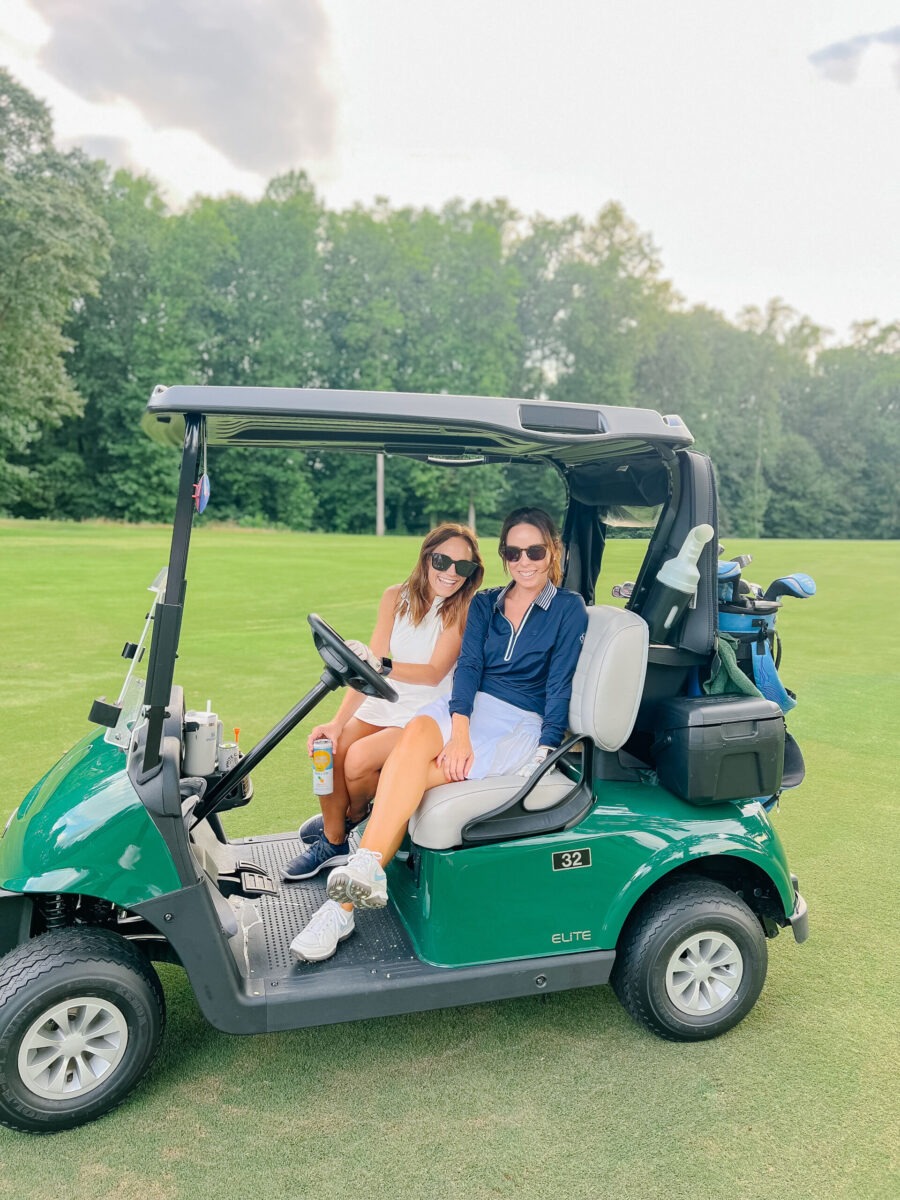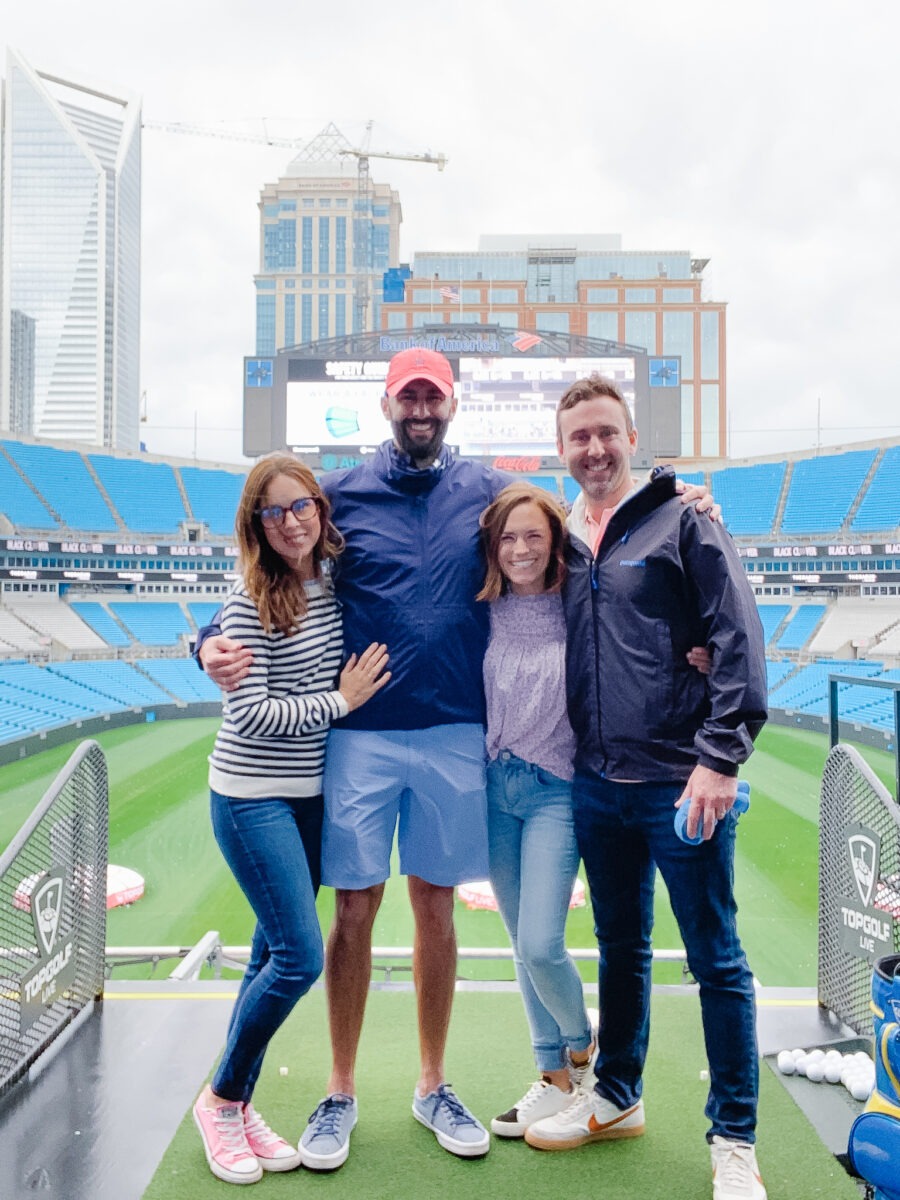 Indoor sky diving, yes please! This is seriously SO fun. If you haven't done it, I highly recommend!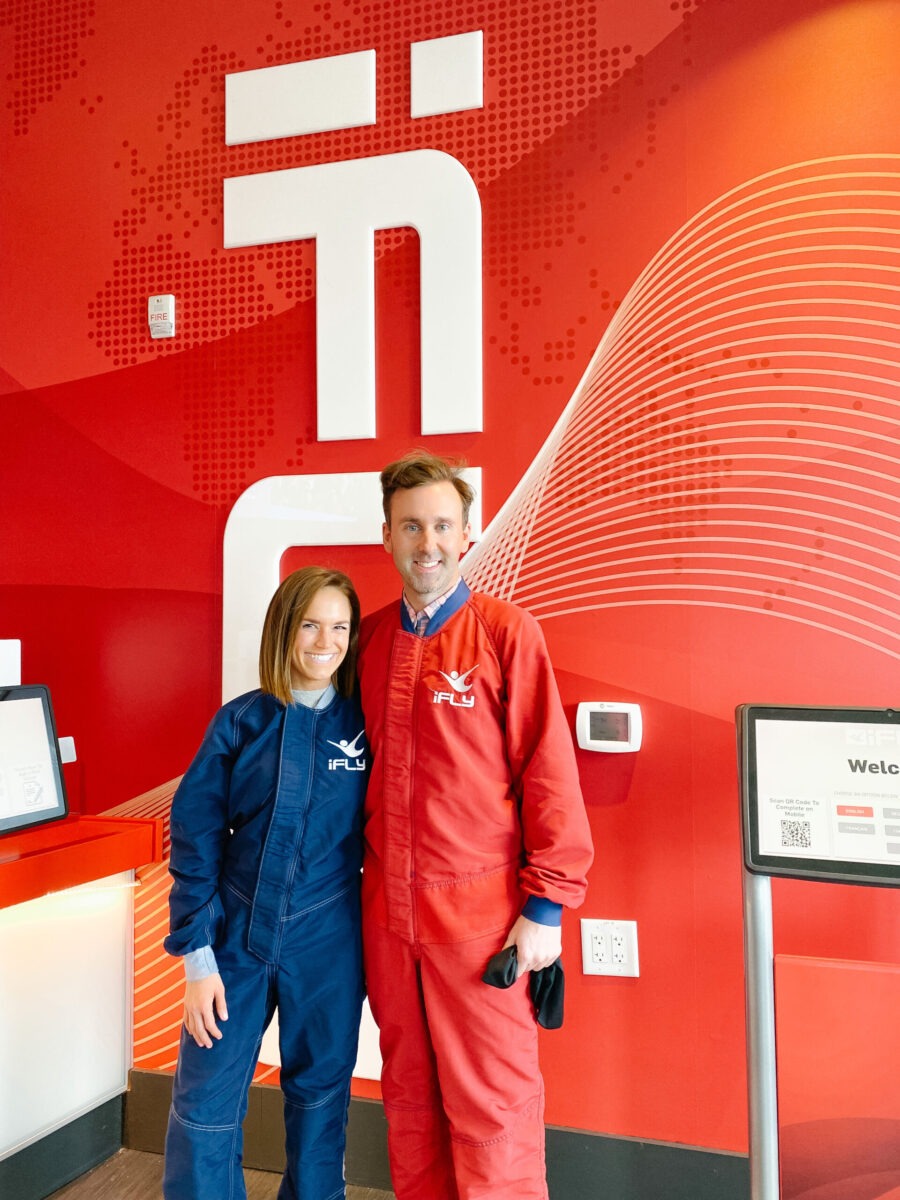 Rent Scooters & Ride Around SouthEnd
This date is especially fun when the weather is gorgeous. Rent scooters and hit up a few restaurants for a progressive lunch or dinner! Finish with ice cream at Jeni's!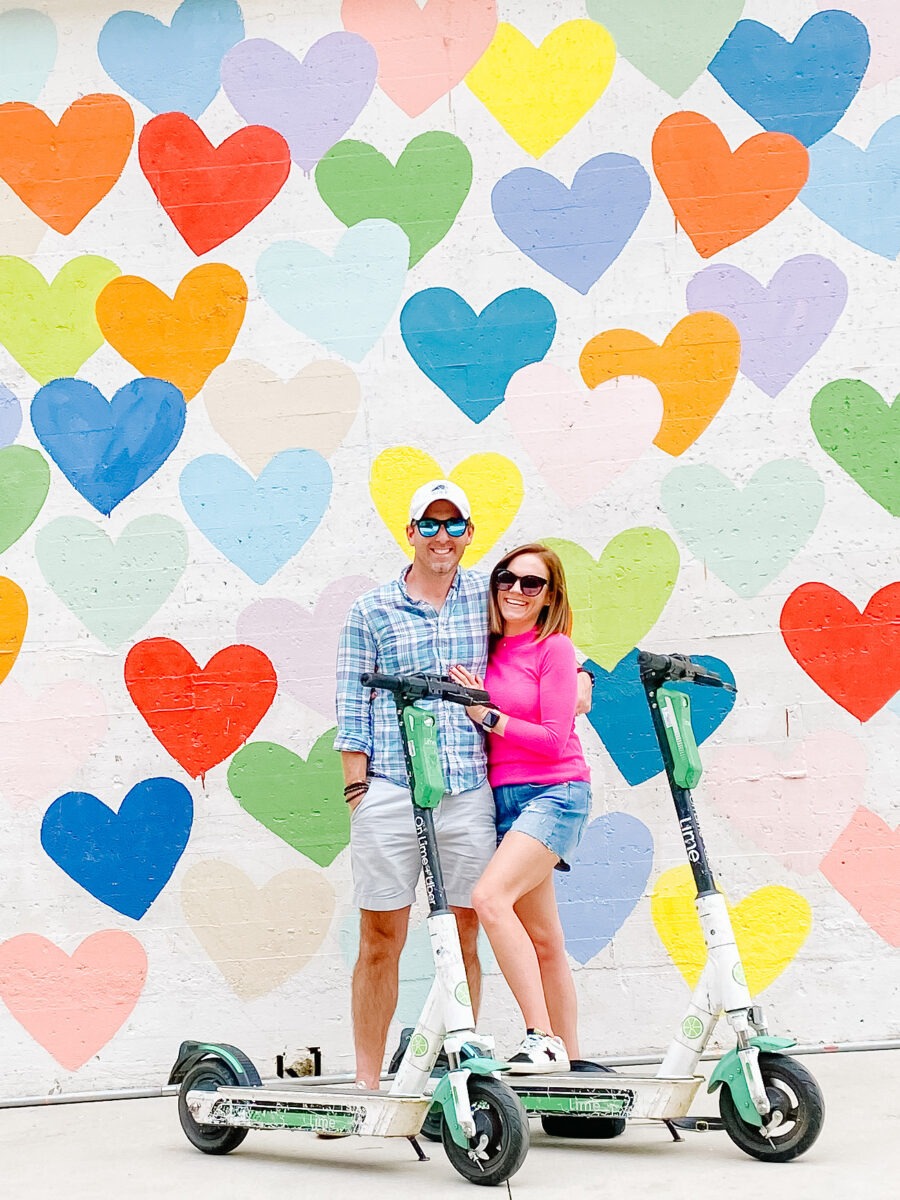 At Home
Can't get a sitter? Our favorite at-home date night is to pull out a fun game and DoorDash food from Cellar at Duckworths or Stir!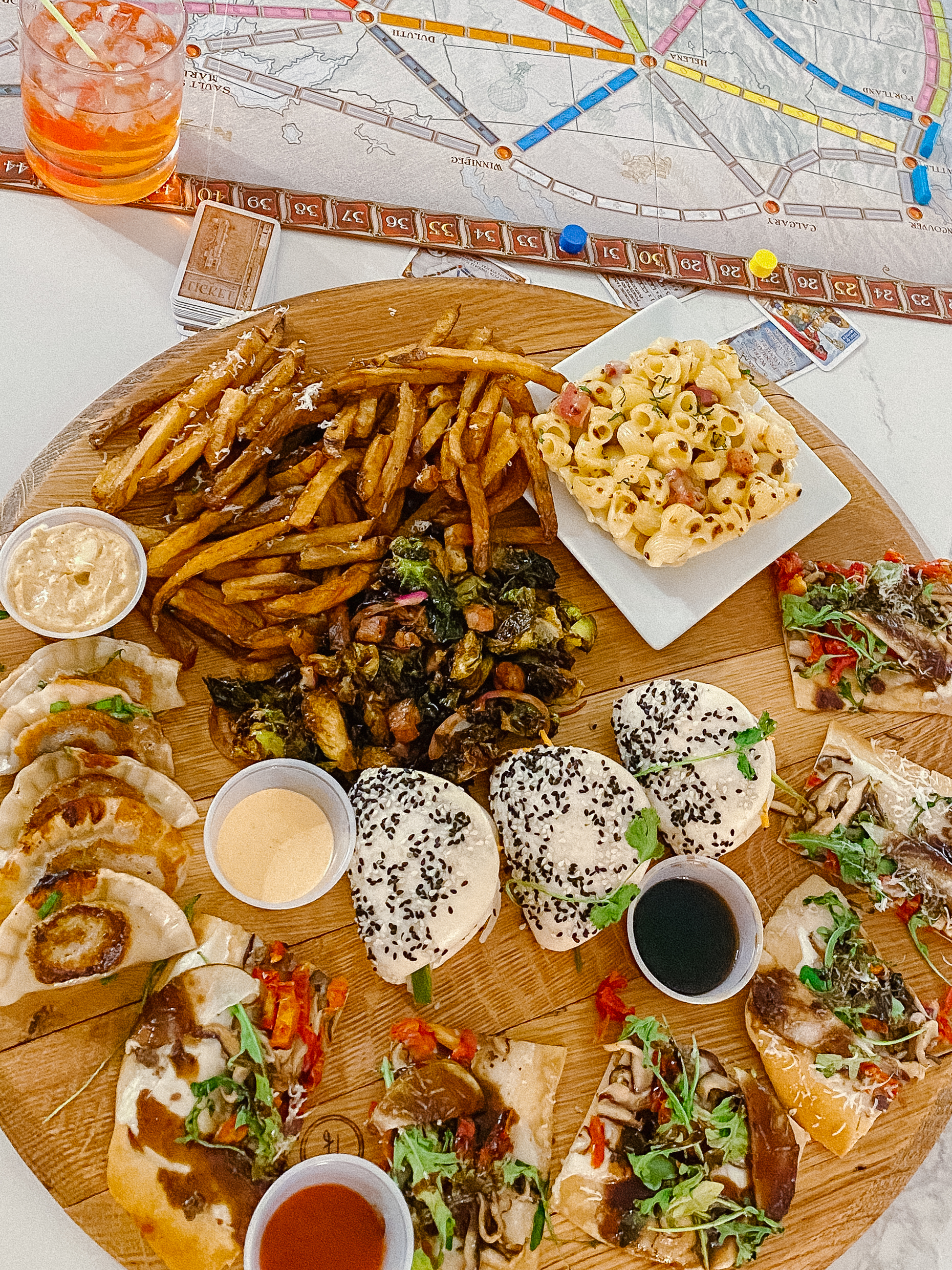 Babysitters
I often get asked about how we find good babysitters for date nights.
We have a few longtime sitters (former preschool teachers) that we use for overnights, but for evening date nights we use Bambino (referral link gives you $10 off first booking)! In fact, I've been using this service since 2019 and have always had a great experience with the app!
Every sitter goes through an extensive vetting process (background checks, recommendations, etc.) before joining the platform and we usually select sitters that have already been recommended by neighbors or friends within the app. I've booked sitters last minute and far in advance. Some sitters we've had back again and again, but we also like trying new ones all the time too. The app is super easy to use and I love how you pay for the sitter right through the app so you don't have to worry about tracking down the right amount of cash or trying to do math at the end of date night.
Anyway, if finding a reliable sitter is preventing you from getting out on a date night, I cannot recommend Bambino high enough!
Posts You May Also Like