I am often asked for meal train ideas for dropping off to friends, family, neighbors, coworkers, etc. in need.
Between surgeries, babies, and bereavement, over the years we have been on the receiving end of many meal trains. Our friends have hugged us with enchiladas when we couldn't even think about cooking — and for that, I am forever grateful.
So today I'm rounding up 25 meal train ideas if you've got someone in your life who could use a hug in the form of a meal.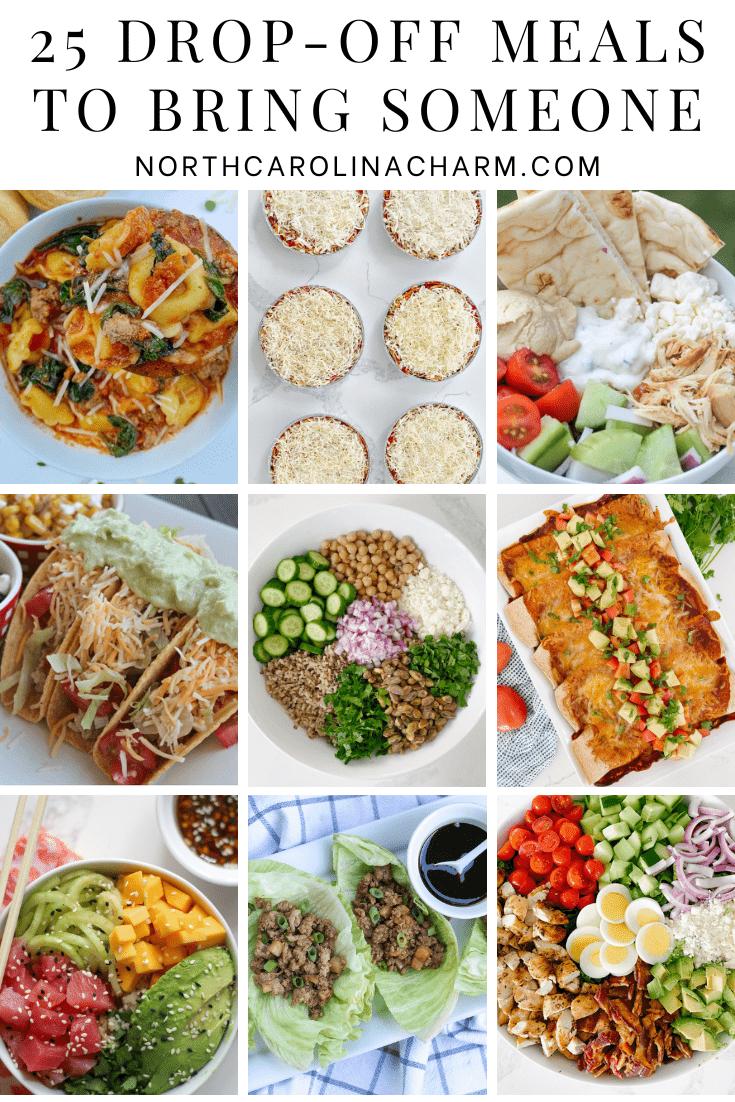 A few meal train tips before we dive into the recipes:
If you are planning to bring someone a meal, consider bringing breakfast or a lunch if the recipient is already stocked on casseroles. This type of meal is something I had never thought to bring until friends did this for us! I've had girlfriends drop off muffins, quiches, and bagels for breakfast. And one of my favorite lunches we received was all the fixings for deli sandwiches — sub rolls, deli meat, and all the toppings prepped and ready to go! The other bonus of bringing breakfast or lunch is that these meal ingredients usually stretch across multiple meals (we had deli sandwiches for lunch all week)!
If you're worried about making a meal for a family that both the parents and picky little ones will eat…make something for the parents and throw a few Lunchables in the bag for the kids.
Meal Train Ideas (25 Drop-Off Meals To Bring Someone in Need)
Freezer Meal Train Ideas
The beauty of a freezer meal is the recipient can enjoy it right away or pop it in the freezer for when they really need it — possibly months later when the meal train has run out. Here are a few of my favorite meals to make in a large foil pan (these are my favorite to buy in bulk).
Tip: Always double the recipe so you have dinner done for your family at the same time!
Baked Spaghetti: This has been one of my top 10 recipe posts since 2017 — and one of my favorite meal train ideas. This meal is SO good that it's always at the top of our gift list. I usually make a huge batch of baked spaghetti each year for our bus drivers and teachers and they are always a huge hit! You can throw in some fresh bread and/or a side salad with this meal to complete it! Also, do NOT bake this meal unless you know the recipient is going to eat it upon delivery. If they want to freeze it for later, it's best if it hasn't been cooked through yet!
White Chicken Enchiladas: I created this recipe from two recipes I received from friends who brought me their favorite white chicken enchiladas!! This version combines the best of both! HIGHLY recommend!
Vegetarian Potato & Black Bean Enchiladas: A meat-free option that is easily adapted to be dairy-free for new mamas who are avoiding dairy!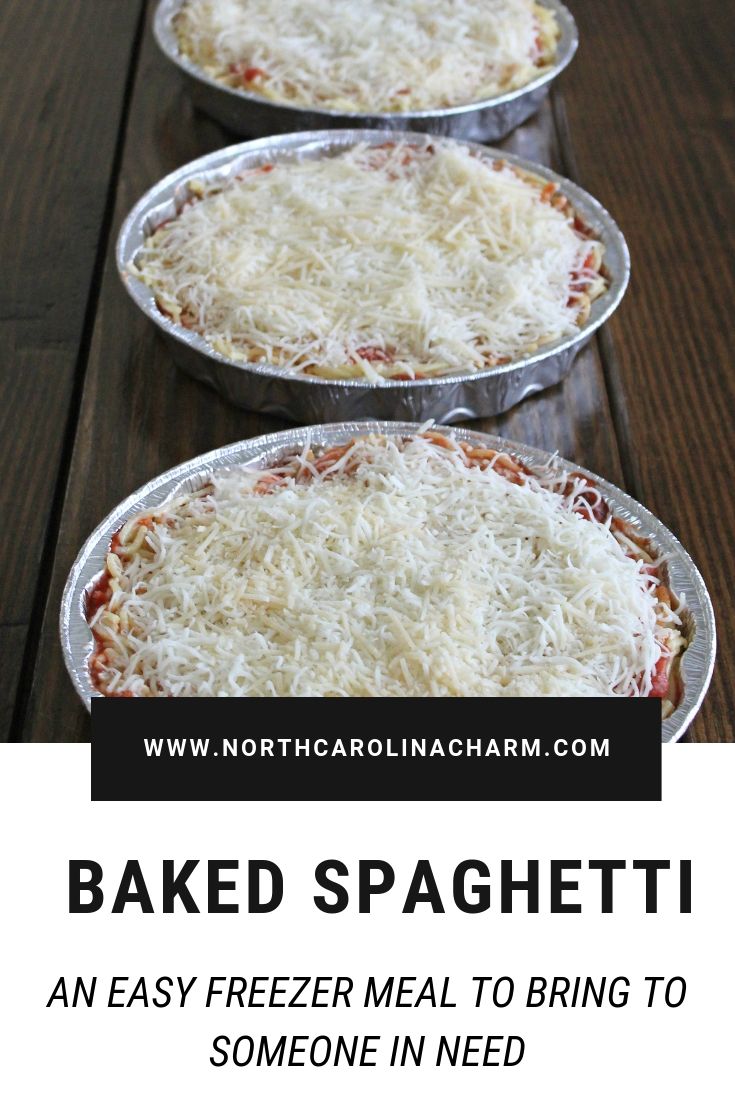 Hot Meal Train Ideas
Quinoa and Sausage Stuffed Peppers: This was my favorite meal I received when I had Thomas! It is SO delicious and is a unique dinner option.
Crockpot Chicken Tacos: Because who doesn't love tacos?! Throw this meal in the slow cooker and it will be hot and ready for dinner in just a few hours! You can also use your instant pot for faster cooking.
Caramelized Onion & Prosciutto Pizza: OK, so my trick for this dinner is to head to the grocery store and purchase a pre-baked pizza crust from the pizza station. You may have to ask specifically for this because my store sells it as a pre-made pizza with all the toppings already on it or as dough. So I request the pizza dough to be baked for me and then add all my toppings at home. This is also a win because the store will package the warm crust into a pizza box so your pizza can be dropped off in disposable packaging. I also do NOT bake this before dropping off. I add all my pizza toppings and then let the recipient know to bake it 500 degrees for 15 minutes. You can also include a side salad with this meal!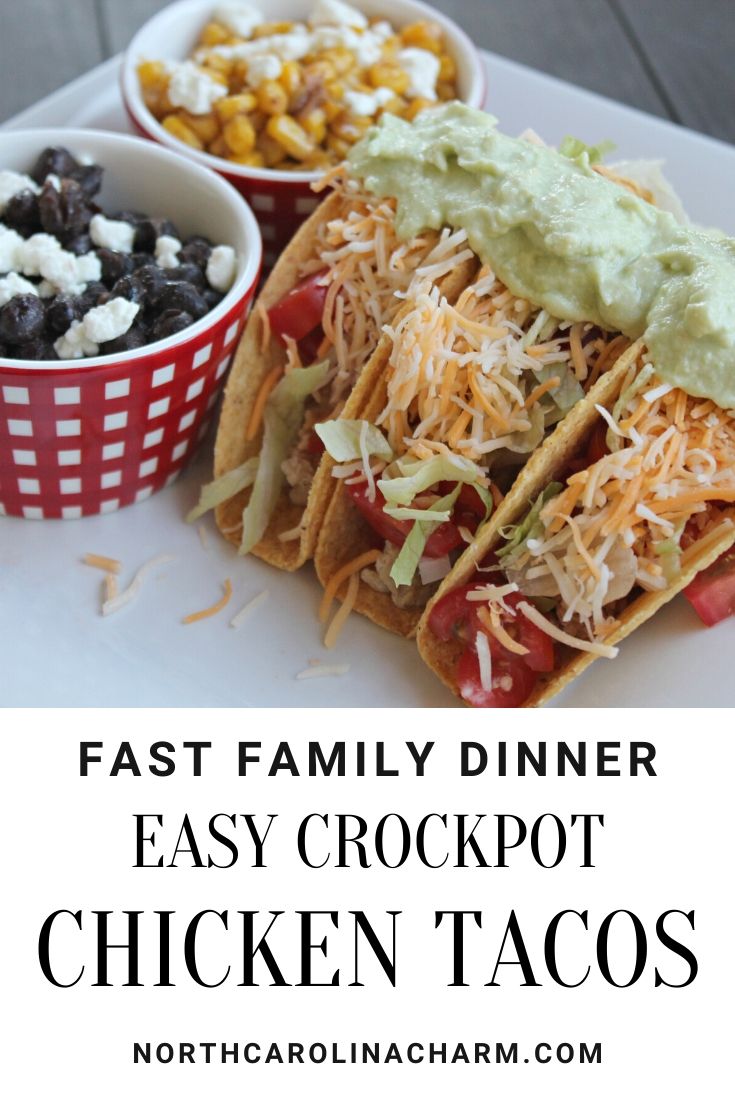 Salads
To be honest, I never thought to bring someone a salad until my friend brought me the most delicious summer salad with warm grilled chicken! We had just finished up the last of our casseroles so it was a perfect healthy dinner surprise that I have since passed on to others.
Last summer one of my best friends was going through some tough stuff. She told me that some days she wanted something healthy that made her body feel good and other days all she wanted to do was eat her feelings — so I brought her two dinner options. I made her my favorite Chicken Cobb Salad with Honey Dijon Vinaigrette and also picked up a platter of hot wings (from the grocery store deli) on my way to her house, so depending on how she felt in the moment she could choose what sort of dinner she wanted for her main dish. And she loved it.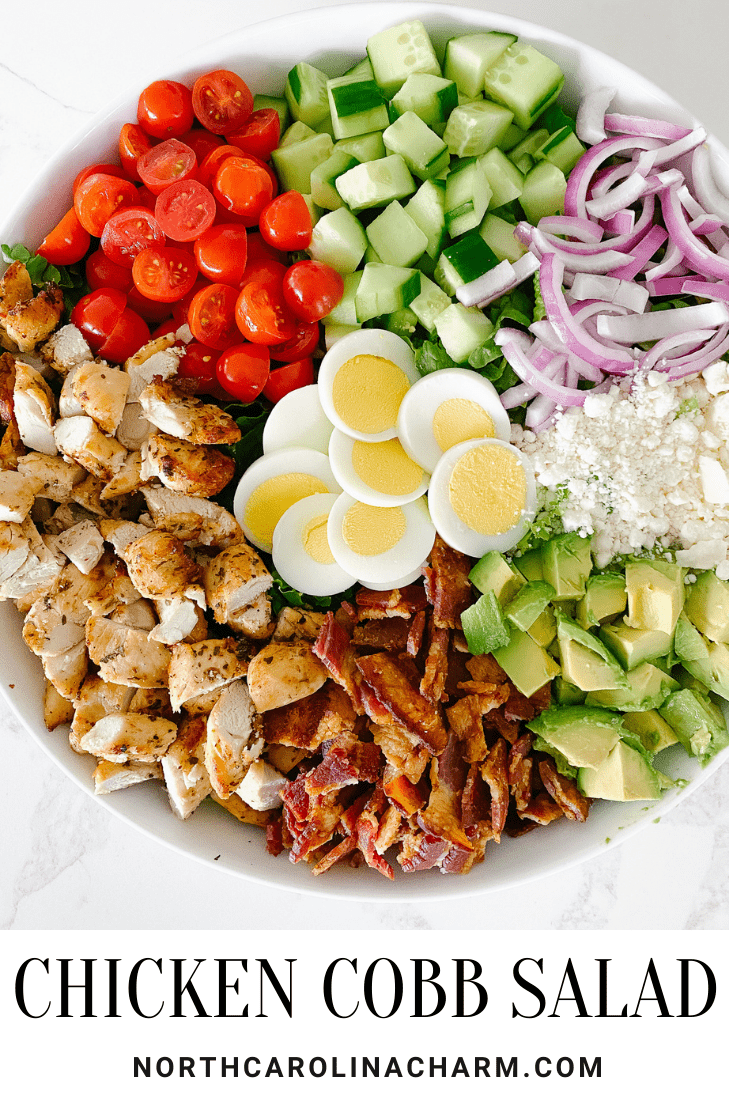 Make Your Own Bowls
A "bowl meal" is always one of my favorite meal train ideas because everyone can craft their own.
Greek Chicken Bowls: Hands down, one of our FAVORITE meals and it is such an easy one to gift! Simply slow cook your chicken in a delicious greek dressing and then package up some diced tomatoes, feta cheese, and diced cucumber (quickly marinated in olive oil, red wine vinegar, and squeeze of lemon juice), hummus, and tzatziki sauce!
Chicken Shawarma Quinoa Bowls: Similar concept as above but a little more work.
Tuna Poke Bowls: A fresh meal for the sushi lover!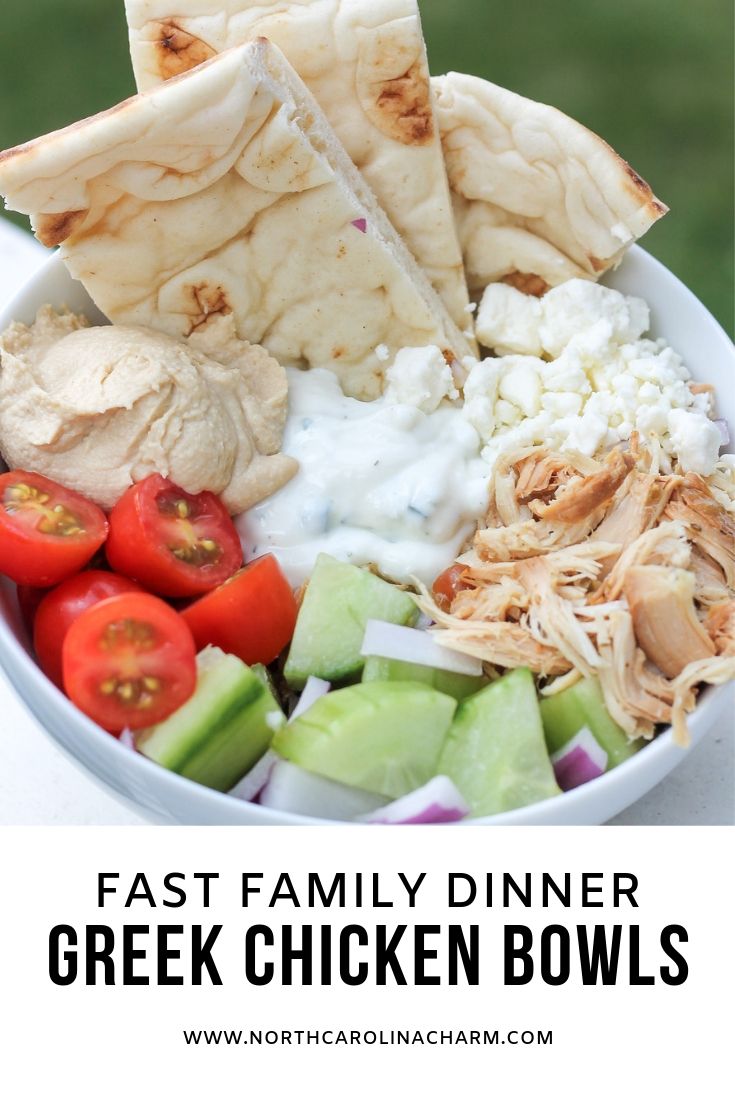 Breakfast Meal Train Ideas
Freezer Breakfast Burritos: These are a labor of love but the batch quantity makes it worth it. If your recipient is going to be down for a while, I highly recommend making some breakfast burritos! These are wrapped up individually with reheating instructions so your friend can pull one out each morning for breakfast.
Easy Breakfast Bowls: A tortilla-free breakfast option that is perfect for someone who prefers to start the day with a healthy meal. These are Whole30 approved and are protein-packed. You can't freeze these so I would just make a few to get your friend through the week!
Sweet Potato & Brussels Sprouts Breakfast Casserole: This freezer-friendly casserole is perfect for a large family. It's basically the Easy Breakfast Bowls but in casserole form!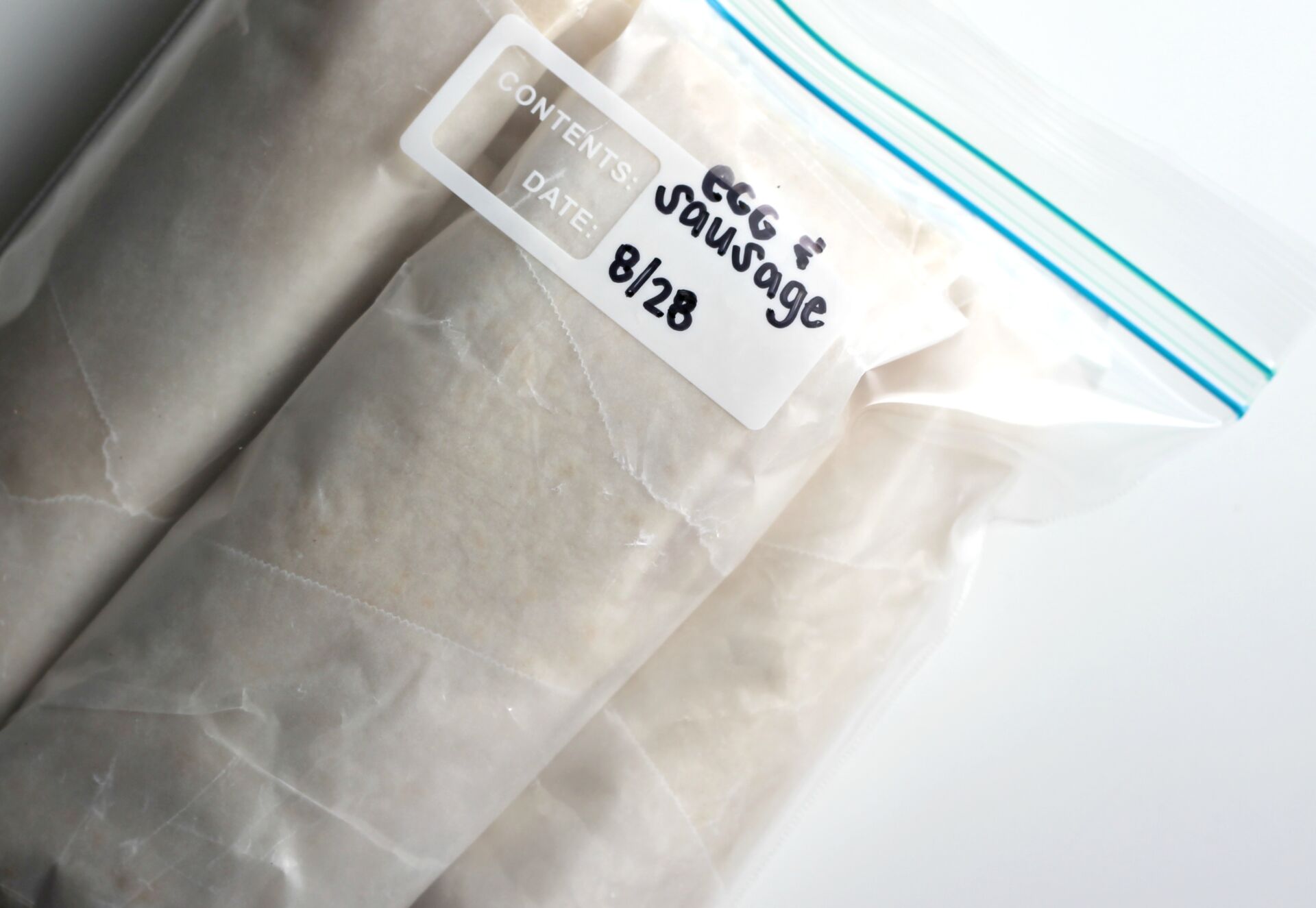 Sandwiches & Wraps
As I mentioned, lunches were such a wonderful surprise when we were in the thick of things. And the best part for the gifter — you don't have to do any cooking! These types of drop-off meals are especially great for working moms who may not have time to run to the grocery store and cook something after work but still want to gift a meal that feels like it's from your kitchen. All of these can be easily prepped ahead of time too…
Hawaiian Ham Sliders Two Ways: Don't bake these before gifting! Just prep them and let the recipient know to pop them in the oven with the foil still on for about 10 minutes at 350 degrees. You can serve them with a pre-made side from the grocery store deli (roasted veggies, cole slaw, etc.), a bagged salad, and/or chips.
Deli Sandwiches: This is a GREAT no-cooking required meal to bring someone. Package up some deli meat, sub rolls, shredded lettuce, sliced cheddar cheese, sandwich pickles, sliced tomatoes, and condiments! It's that easy and is such a thoughtful way to feed someone for multiple days! You can also throw in a bag of chips and a small pack of cookies from the bakery.
Easy & Healthy Ground Turkey Lettuce Wraps: This recipe contains minimal ingredients and is a breeze to throw together. All the recipient needs to do is warm up the ground turkey (or you can use ground beef) and it's ready!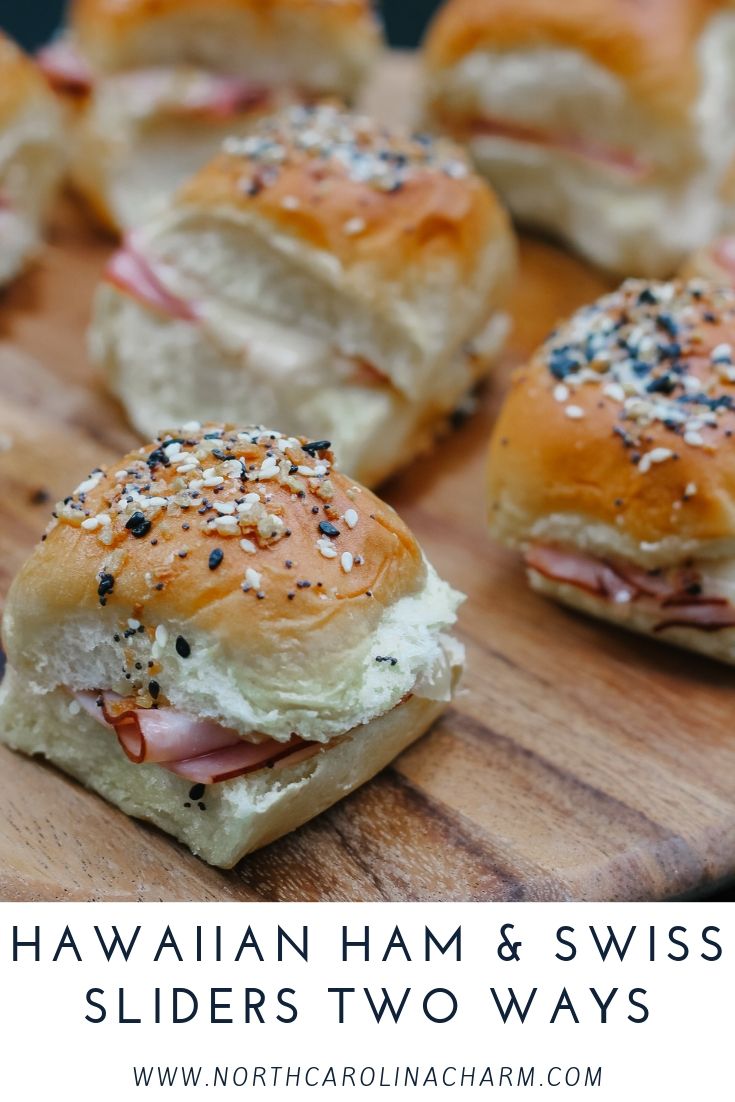 Soups
Soup is a fantastic drop-off meal because it can be thrown in the freezer for another day if the recipient isn't quite ready to enjoy it! Here are my favorite soups to bring someone that are crowd-favorites and most only require one pot.