Last week we wrapped up our spring semester of Community Group! It was truly the most wonderful night filled with so much love, tears, hugs, and lots of laughs. And it was so wonderful to host my dear friends in my new home for our final meeting together!
It's been awhile since I dedicated a post to Community Group and I received a few requests to share more hosting/entertaining posts in my last reader poll, so I thought the semester finale would be a good one to document!
I also received a handful of similar questions when I shared a few stories about our last meeting on Instagram. Last year I wrote a post on How to Form a Women's Community Group which covers a lot of the format/logistics questions and is also a really great place to start if you're interested in forming a group and are looking for tips!
Alright, a few scenes from our night together…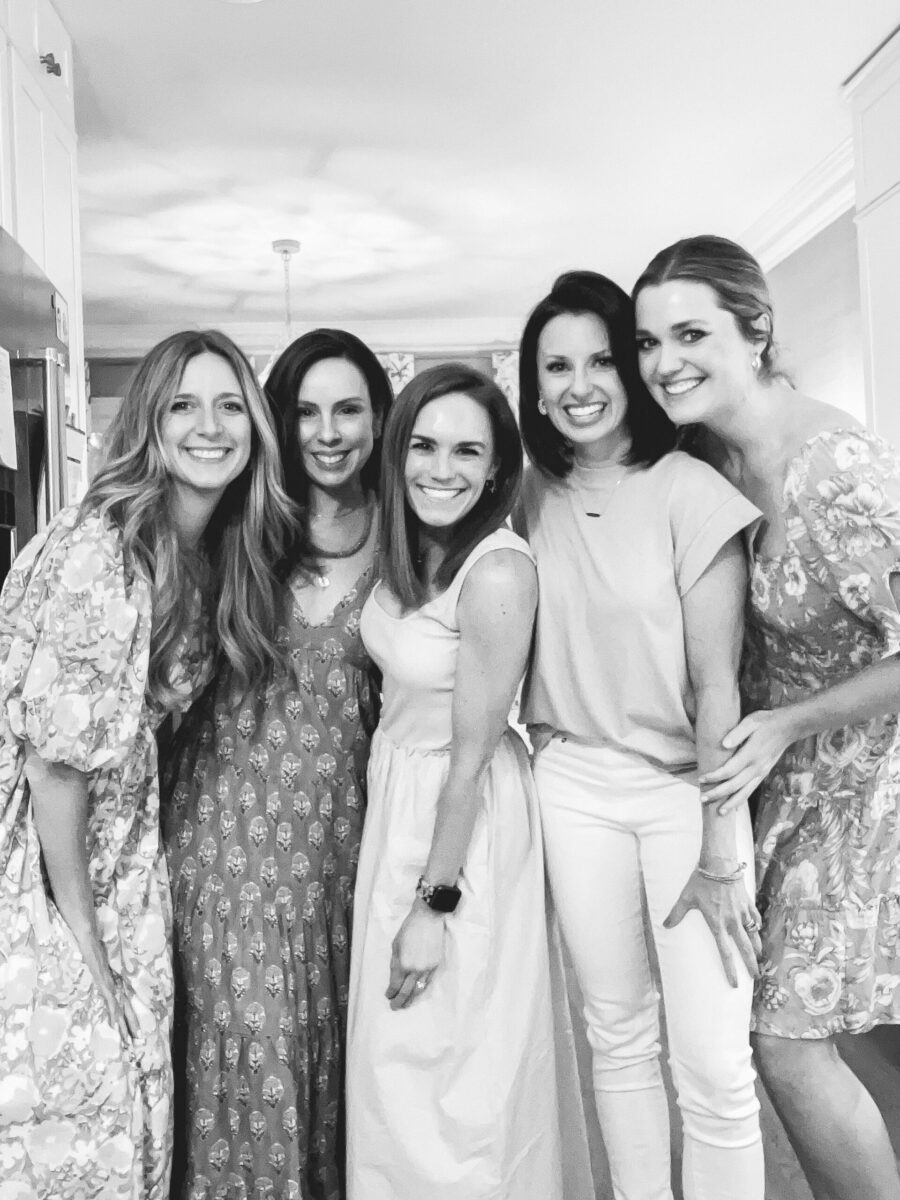 To kick off the night, I made a pitcher of spicy jalapeno margaritas which were super delicious. If you asked me for the recipe, I'm sharing it below! Just a warning, these definitely have a kick to them!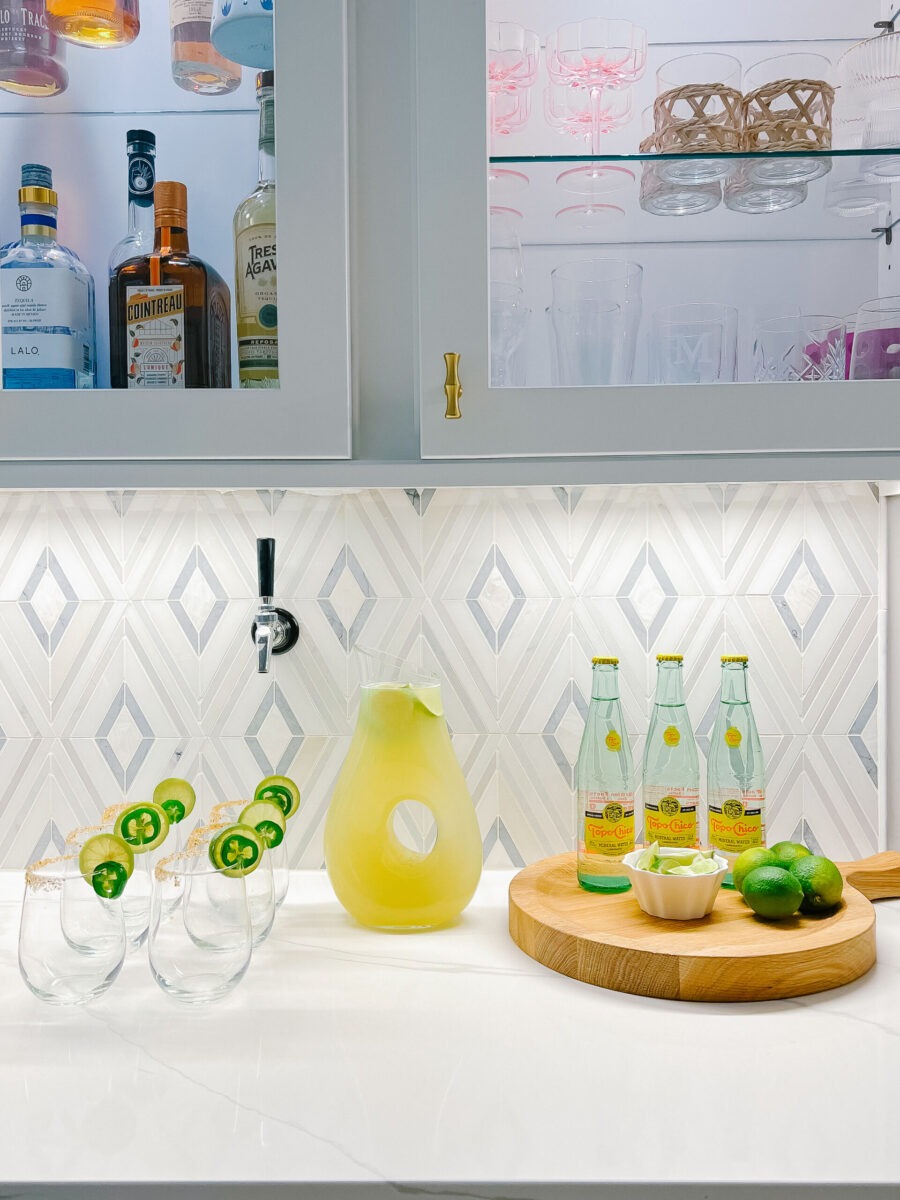 Yield: 6 Margaritas
Spicy Jalapeno Pitcher Margaritas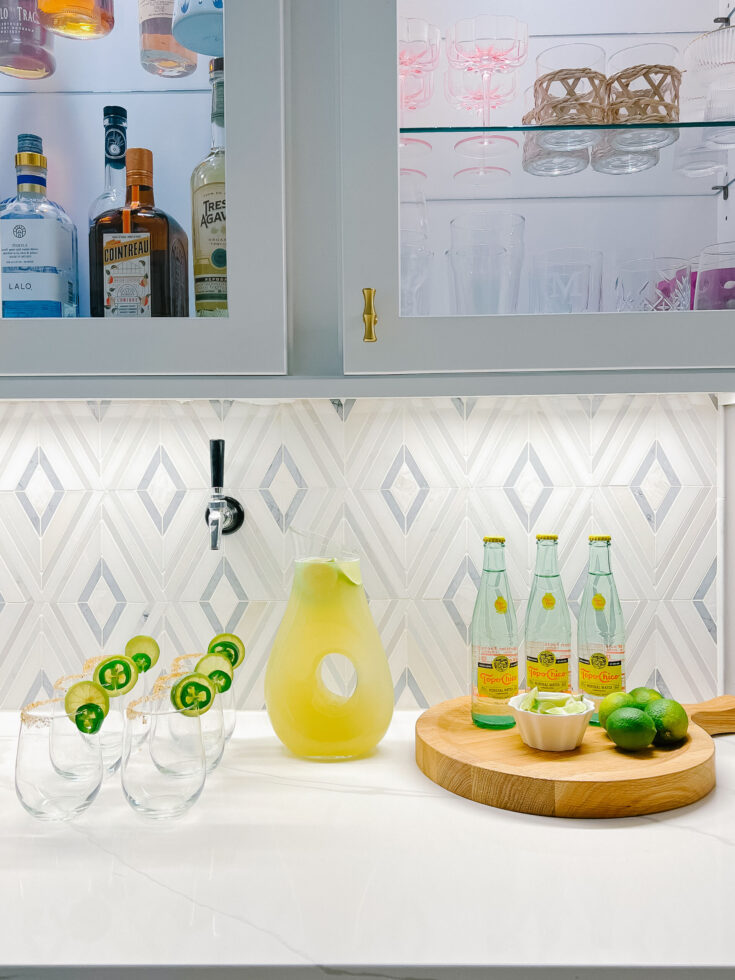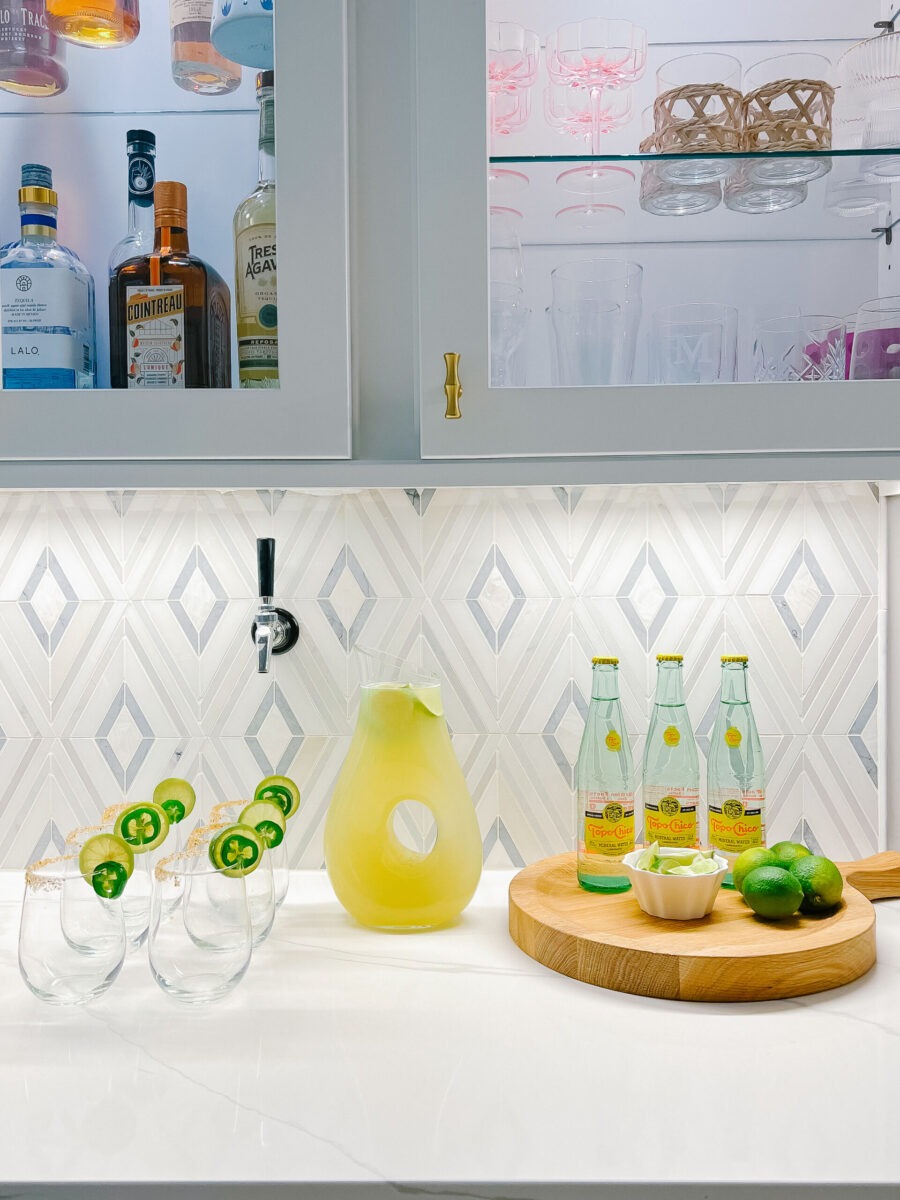 Easy, spicy, sweet, and delicious! These pitcher margaritas are perfect for a crowd!
Ingredients
3 cups Reposado Tequila (I love Tres Agaves Blanco)
1.5 cups Cointreau
1.5 cups Lime Juice, freshly squeezed
1/2 cup Agave Syrup
1 jalapeno, sliced
Topo Chico
Red Clay Spicy Margarita Salt
Instructions
In a measuring cup or small container, add your fresh lime juice and a few slices of jalapenos (with seeds). Let marinate for at least 20 minutes. The longer it sits, the spicier it will get. Strain the lime juice with a fine mesh strainer to catch any seeds or large pieces.
In your serving pitcher, add tequila, cointreau, lime juice and agave. Stir well. Like, really well.
Run a wedge of lime around each glass and dip into a plate of margarita salt! I like to only add salt to half the glass so you don't get a full mouth of salt!
Fill glasses with ice and pour in margarita. Top with a generous splash of Topo Chico and garnish with extra lime and jalepeno!
Community Group dinner is always really casual and super easy. In fact, it's usually takeout and if it's my turn to host, you know it's likely to be Sabor! You just cannot beat their takeout meal deals! I get a large family boxed meal and then add extra protein and dips — and have it delivered to my door just before the girls arrive. It's always a hit and is easy to cater to all the dietary needs.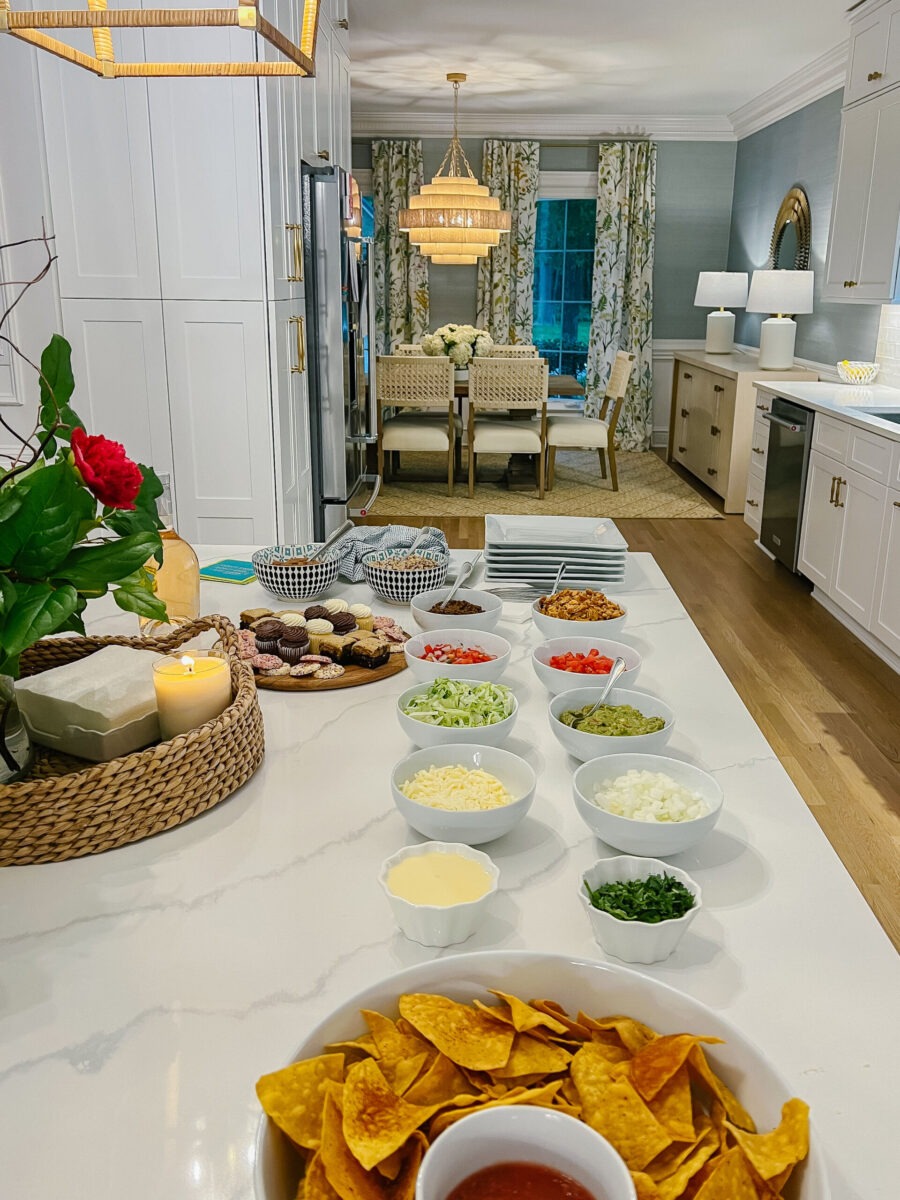 Depending on the month, we usually have some sort of activity or discussion planned. And we always kick off the night going around the table with each girl sharing a "high, low, & prayer request." Even though this always takes longer than we anticipate, it's such an important part of our night — and is also one of my favorite parts!
For this meeting, I also had a discussion activity that I stole from Caroline Chambers, one of my favorite bloggers. Each of us wrote down a few questions on sticky notes and tossed them into a bowl. Then we each took turns pulling out a question and answering it. This was SOOOOO fun and the questions were a wiiiiide mix of sweet and spicy. Here are a few sweet examples…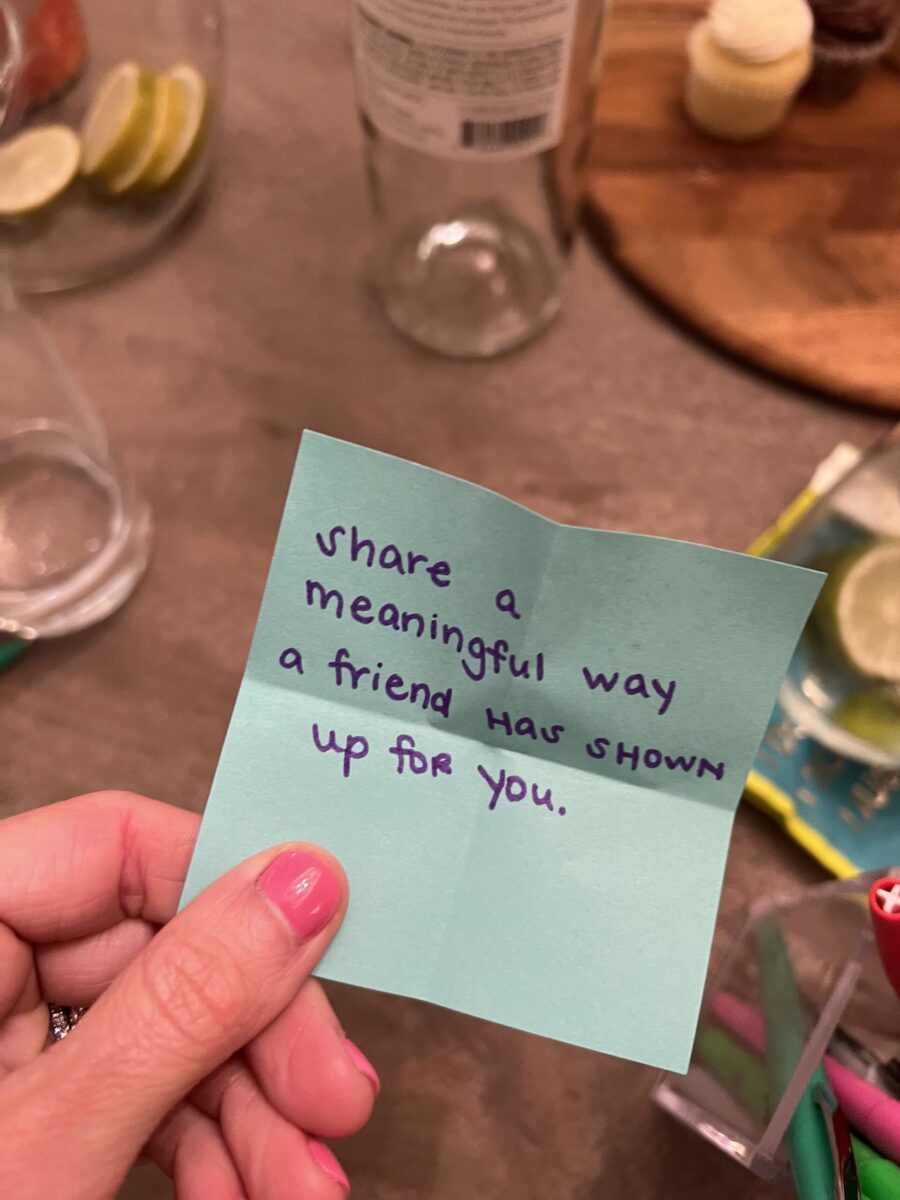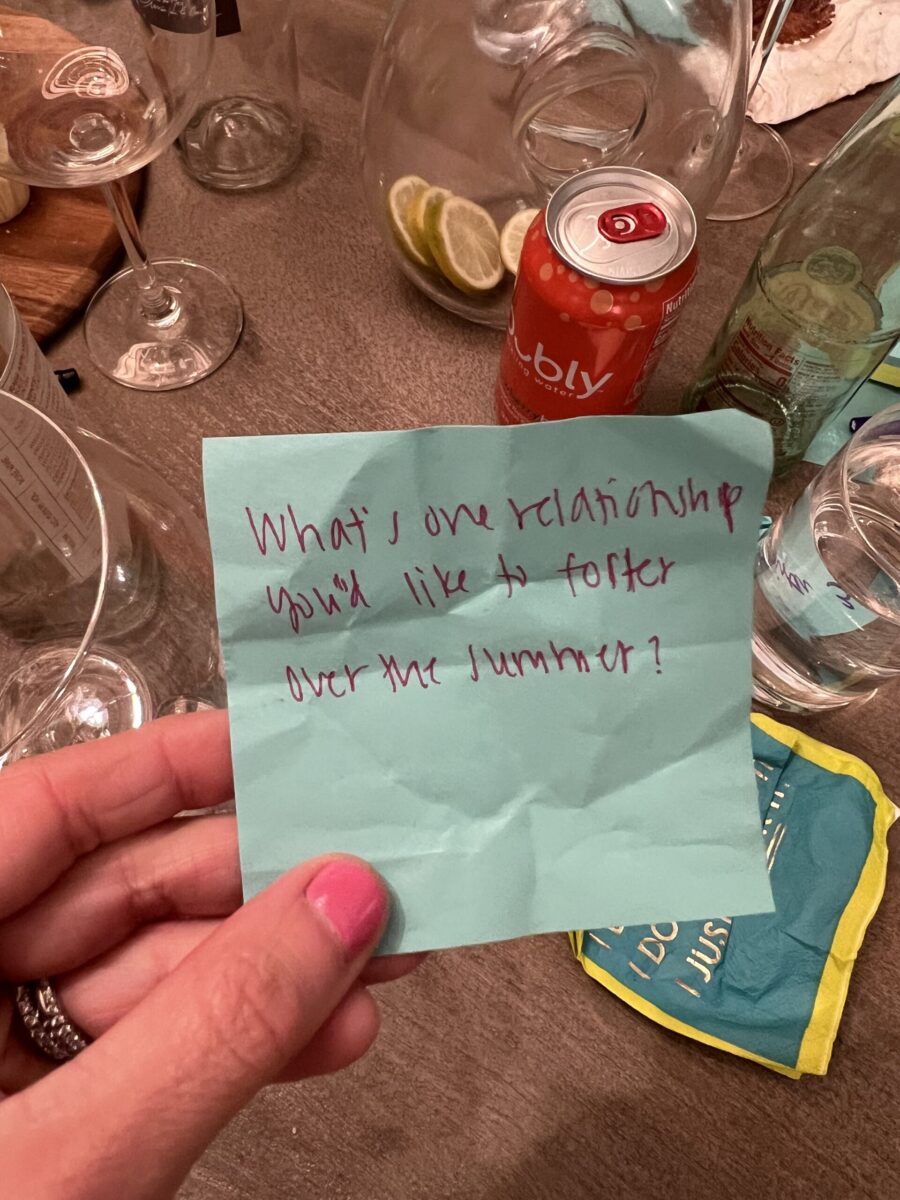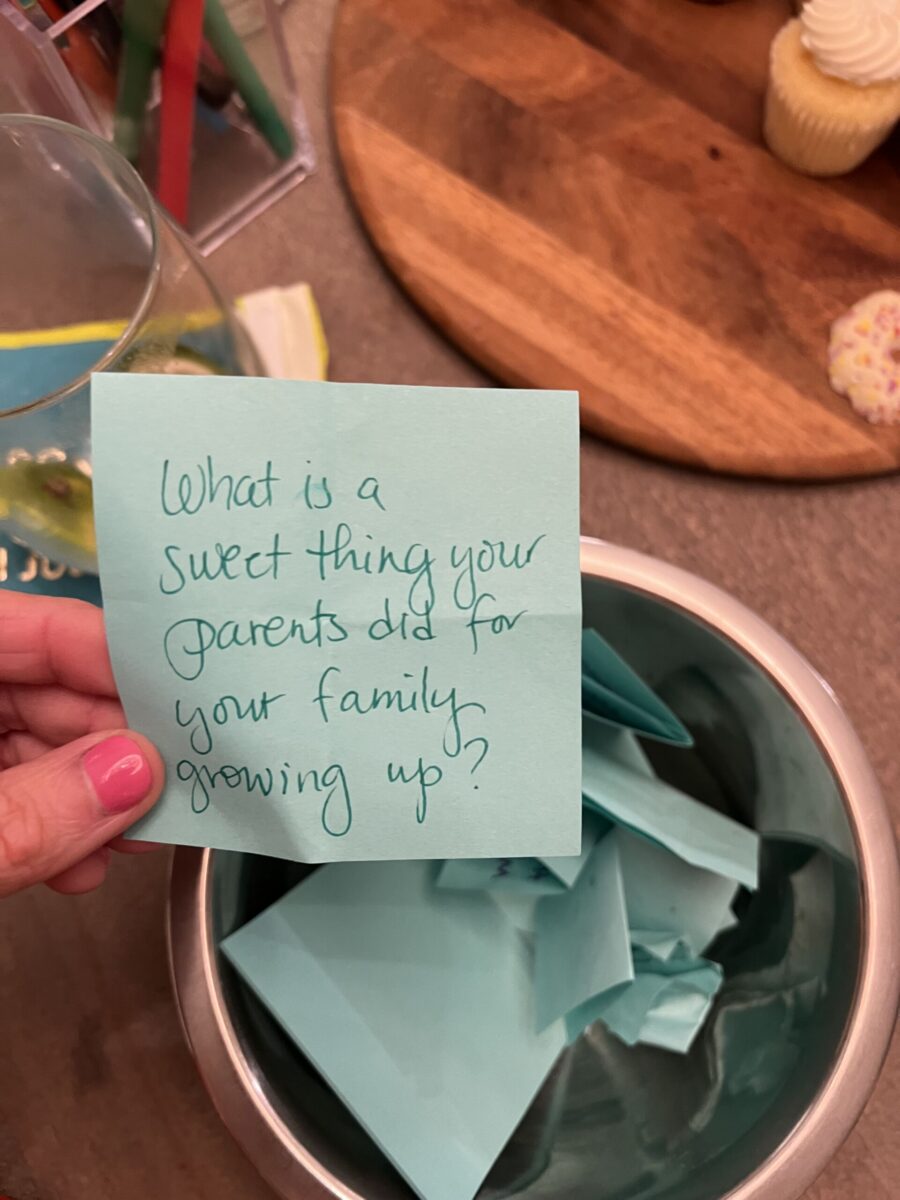 It was honestly one of my favorite nights together!
Community Group Posts