One of the most popular blog post topic requests I received earlier this year was more entertaining posts — specifically party planning tips! I have had this topic on my list to tackle forever and today I'm finally sharing some entertaining tips with y'all — along with a few of my favorite parties we've hosted over the years.
Matt and I have always made it a priority to gather people together in our home. We absolutely love to entertain and it brings us so much joy to have friends, family and kiddos over, so we try to do it as much as possible. In fact, I really enjoy the planning process and I am almost always working on some sort of gathering whether it's Supper Club, Community Group, play date, birthday party, etc.
9 Party Planning Tips
Here are my top 9 tips for hosting a party in your home…
1. Pick a party theme.
A theme definitely helps me stay focused and makes everything more fun in my opinion! My themes can range anywhere from a simple color palette (ex: Caroline's Yellow Party), a food theme (Roll-Your-Own-Sushi), a drink theme (Hard Seltzer Tasting, Sauvignon Blanc Wine Tasting, Rosé Wine Tasting) or a seasonal/holiday theme (Spooky Halloween Dinner Party, Gingerbread House Decorating Play Date, Spring Supper Club).
If you're searching for a dinner party theme, I would highly recommend checking out 12 of my favorite Supper Club themes from the past years, as well as my Parties Archives! There are so many good party planning ideas!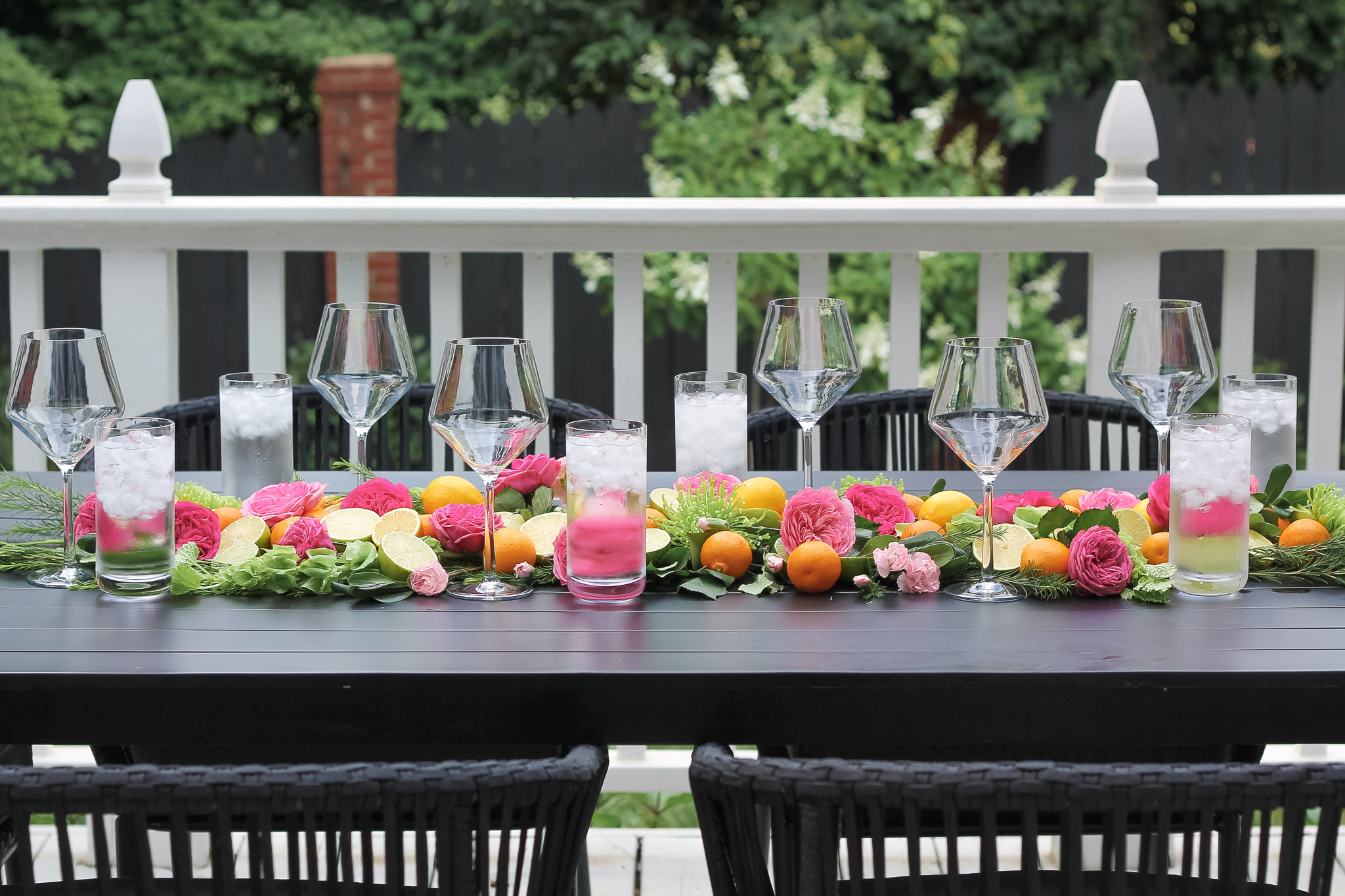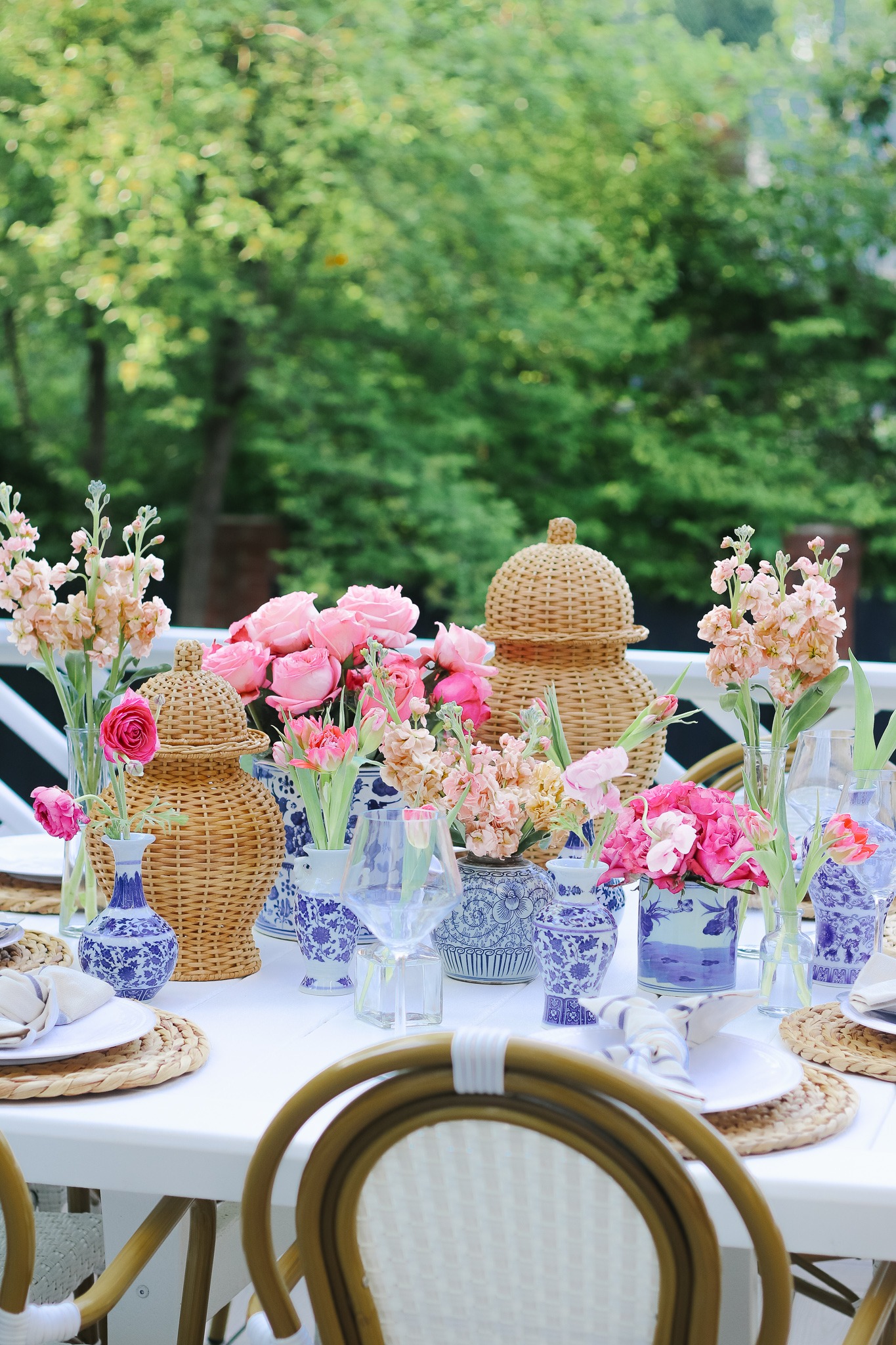 2. Send invitations out a month in advance.
At least. If your gathering falls during the busy holiday season or during summer vacation time, I would create your guest list and get your invitation out even earlier so friends save the date far in advance!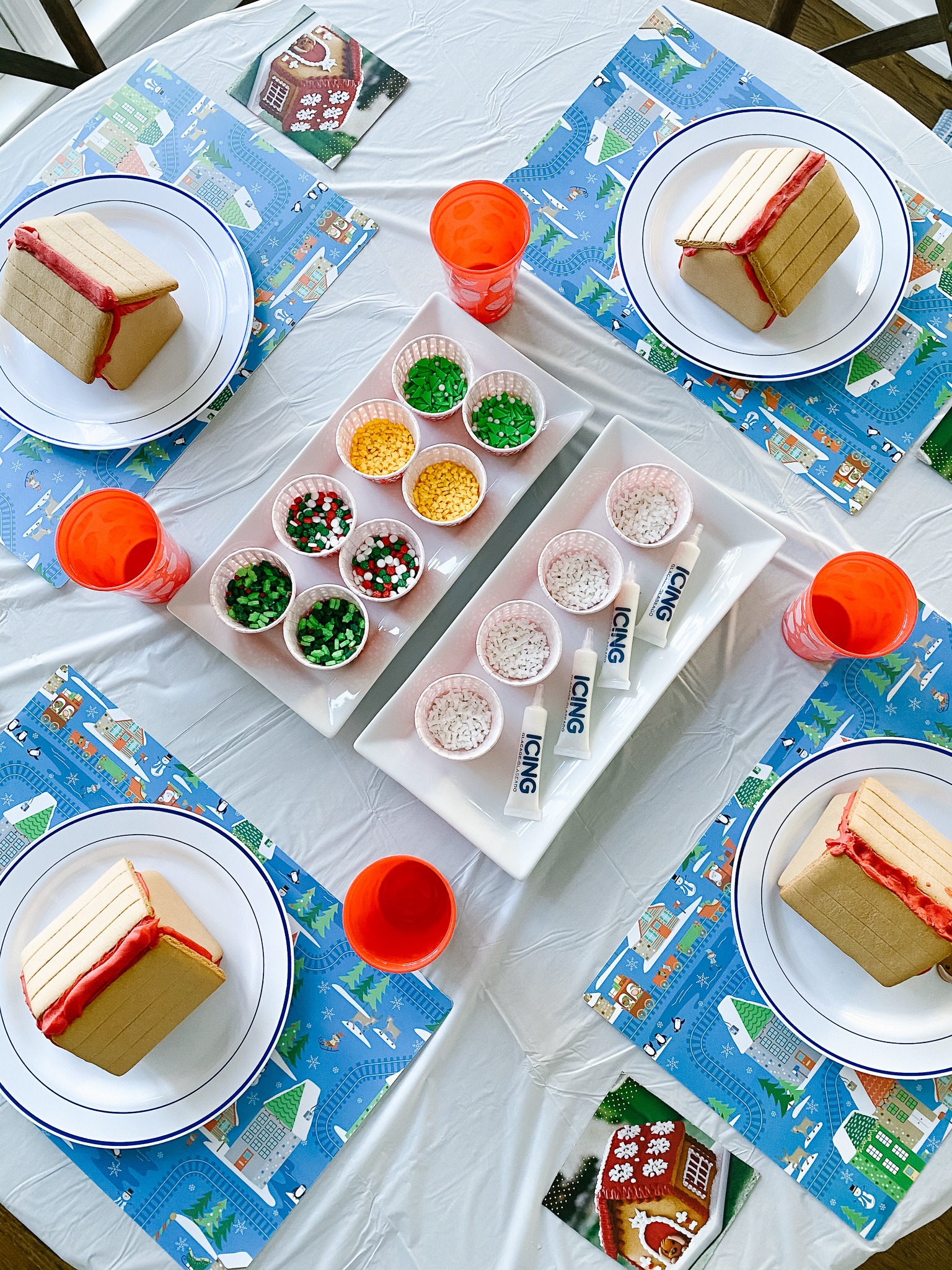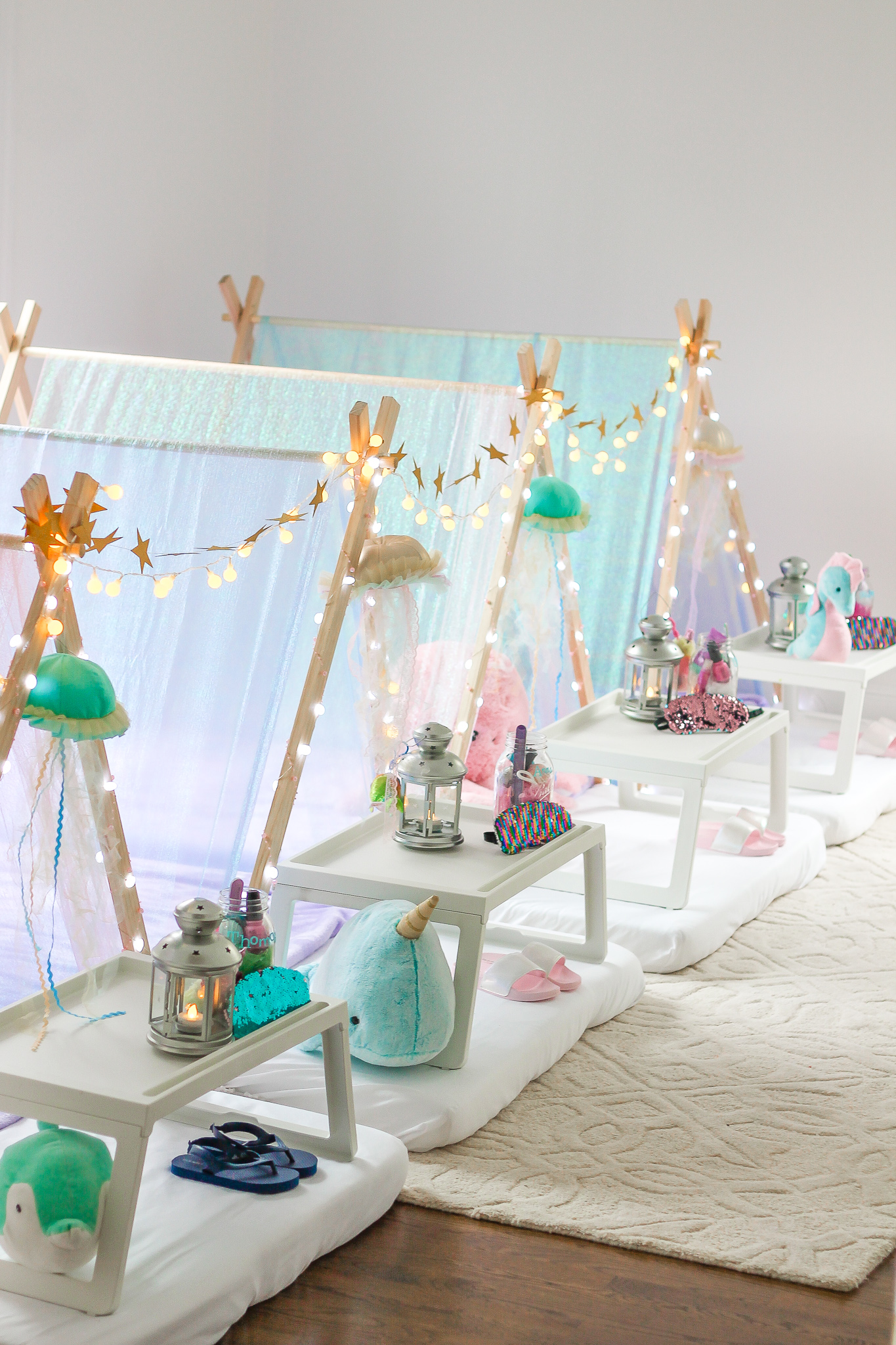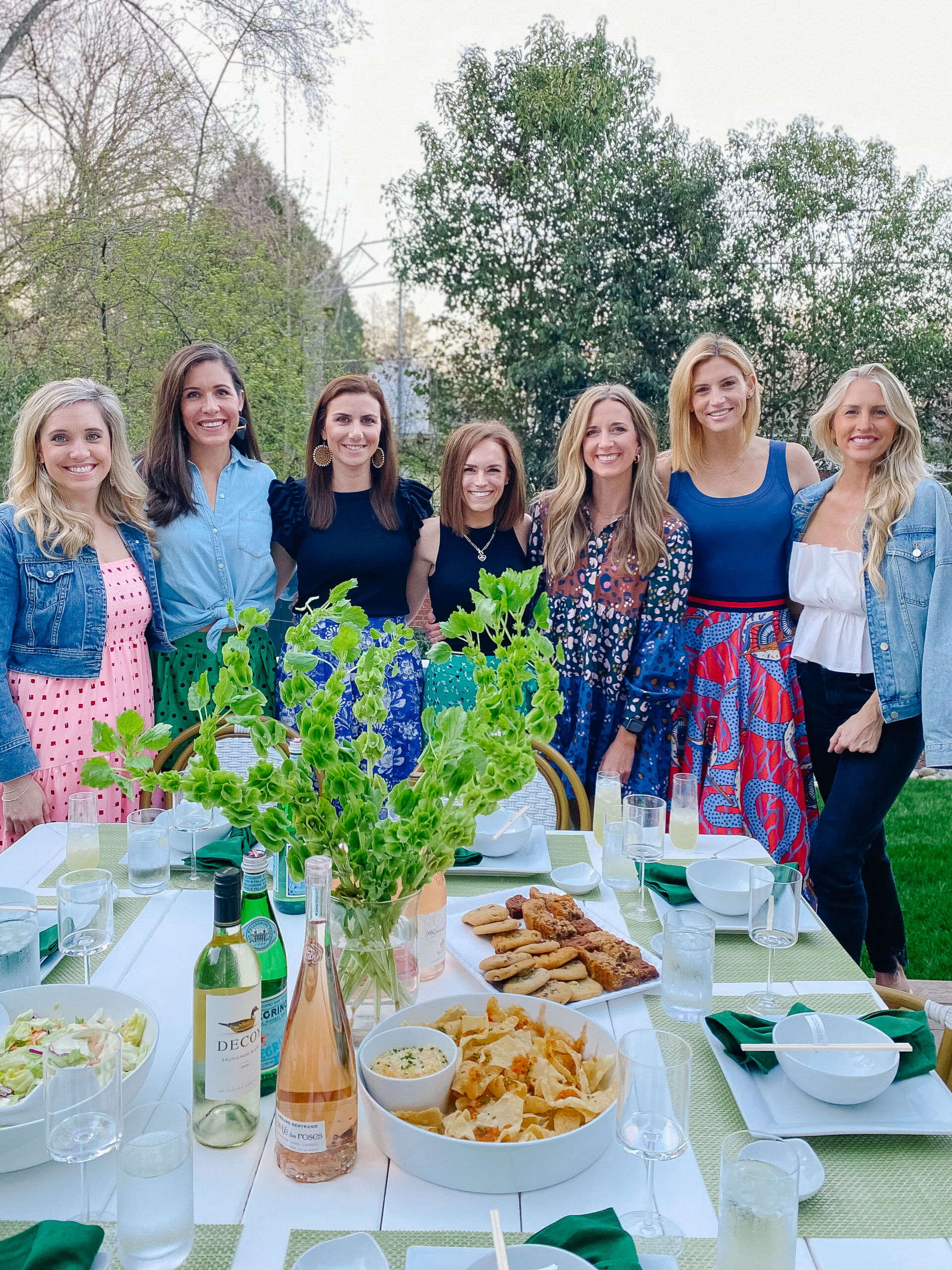 3. Prep and clean as much as possible the night before.
The night before my party, I usually create a party planning checklist and do AS MUCH WORK AS POSSIBLE (which means it's usually a late night). On the eve of my bigger parties I prep ingredients, clean the areas around the house I know the kids won't have time to destroy before school the next morning, prep table settings (fold the napkins, wash the plates and glassware, etc.) and pull out all the serving dishes I plan to use (and stick post-it notes to everything to remind me not to forget the bacon…or the avocado…or whatever it is)!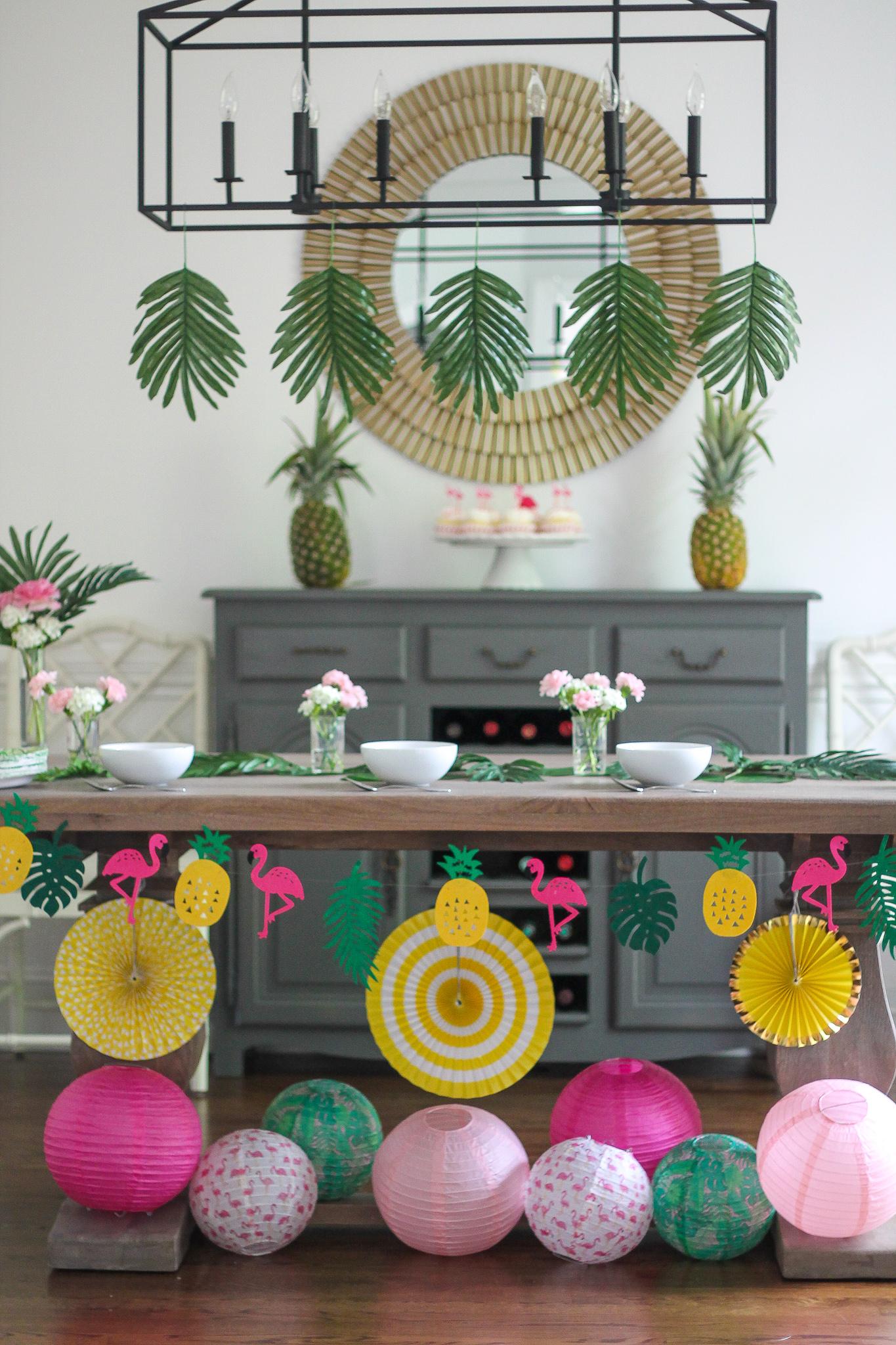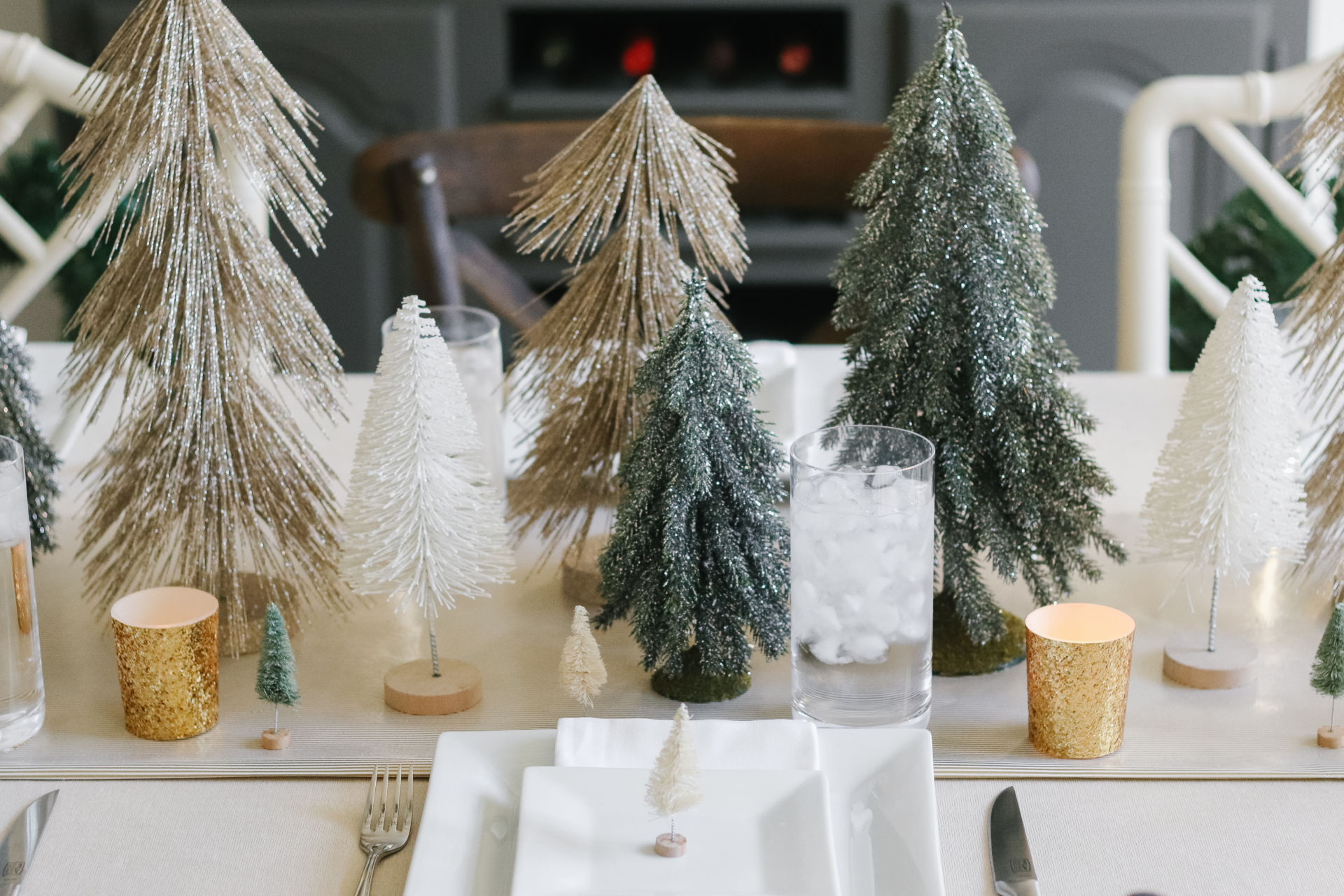 4. Don't homemake everything.
If I am planning to go heavy on party decorations, the party food is usually outsourced — either friends will bring dishes or I'll have my party catered, depending on what type of gathering it is. Also, finger foods always go the fastest when there isn't a sit-down meal so I usually build my menu around small bites.
If I'm planning to make most of the food myself then I usually choose minimal decor so I don't waste food prep time playing with the tape dispenser.
For parties where food is the focus (ex: Supper Club), I will usually pick up a few prepared items from the grocery store — usually appetizers, sides, and the dessert!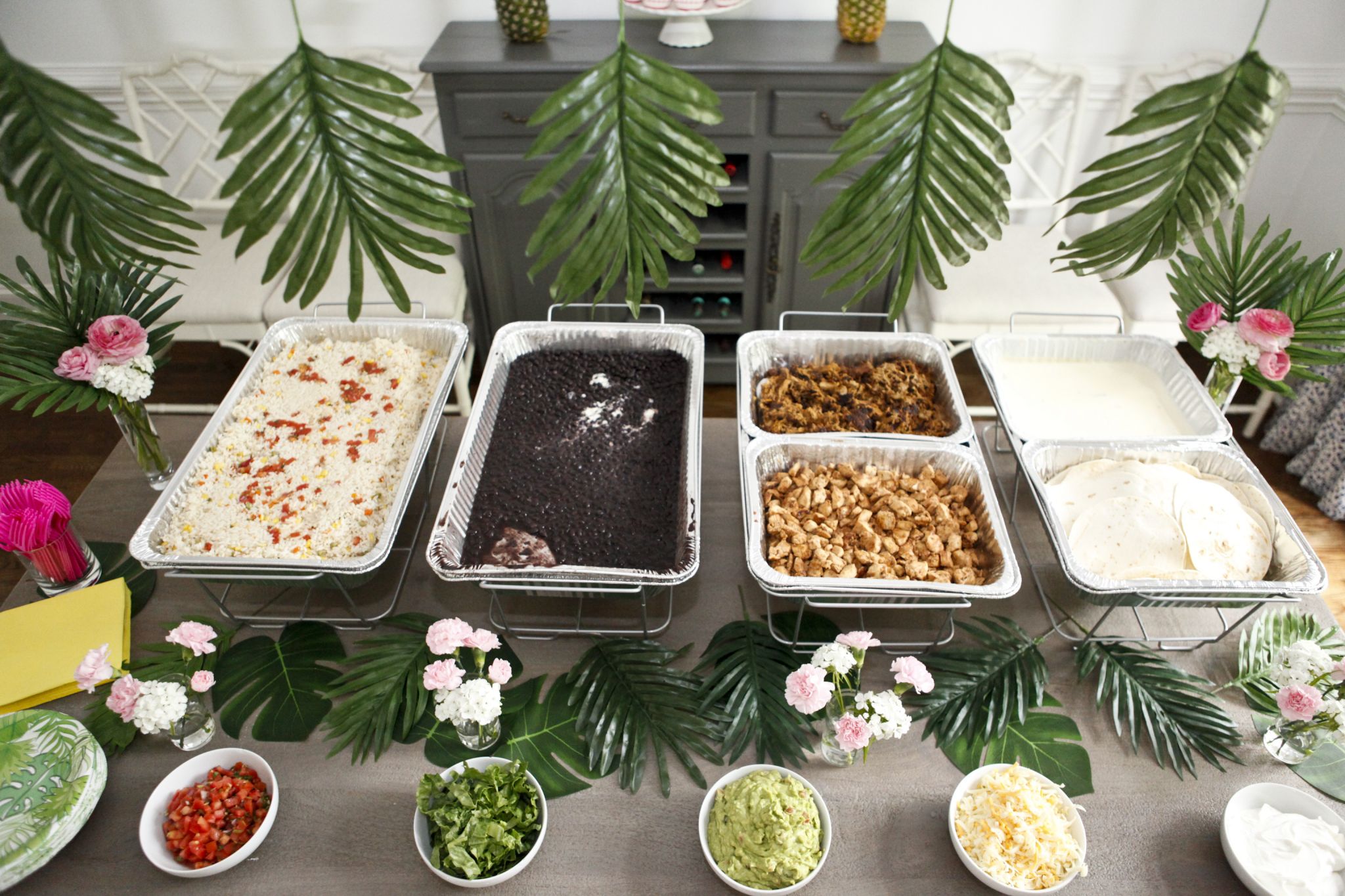 5. Serve a signature cocktail.
I almost always have a fun cocktail planned and ready to greet guests with as they walk through the door.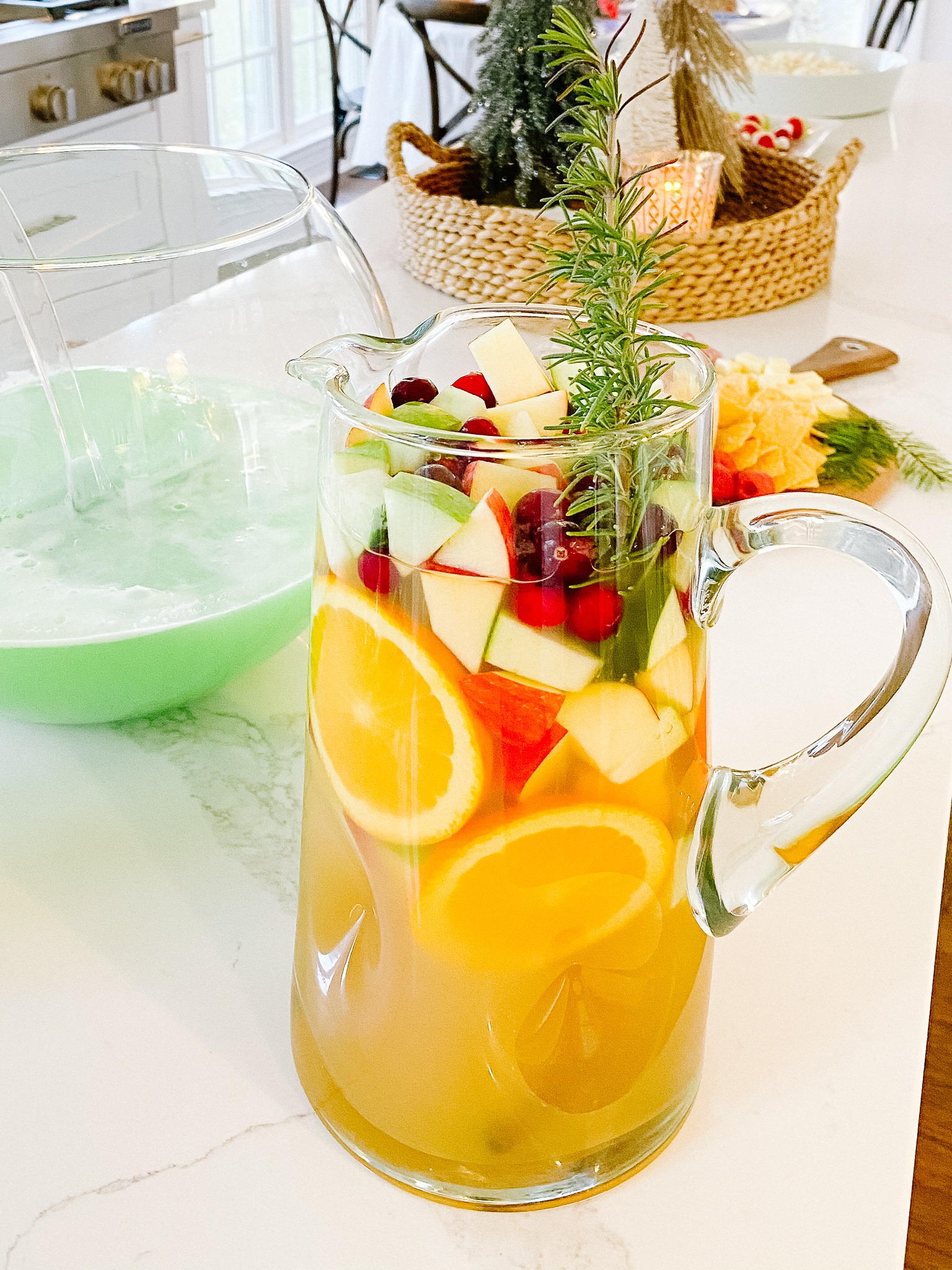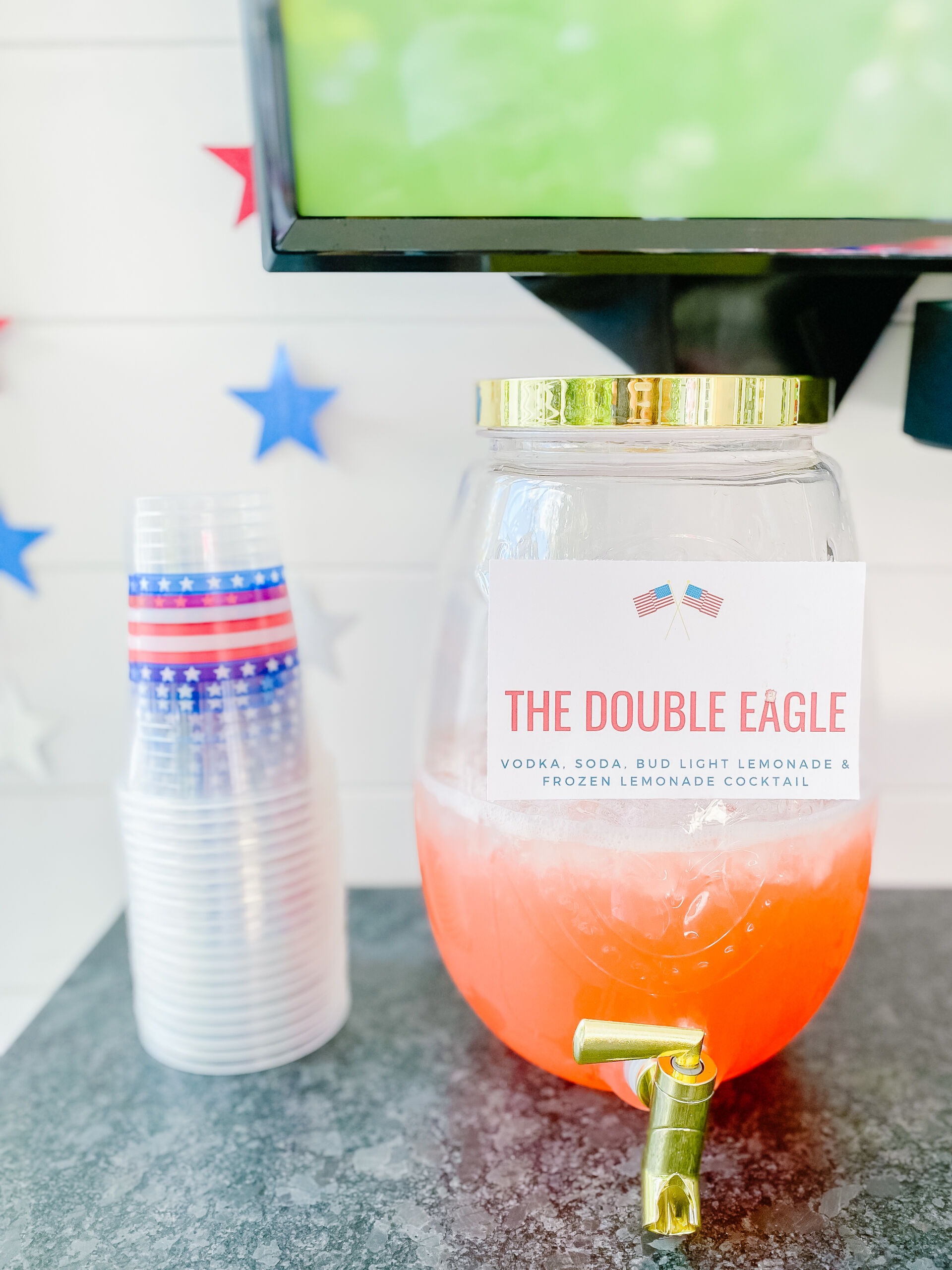 Not a cocktail, but I do love an excuse to make a festive jell-o shot from time to time too…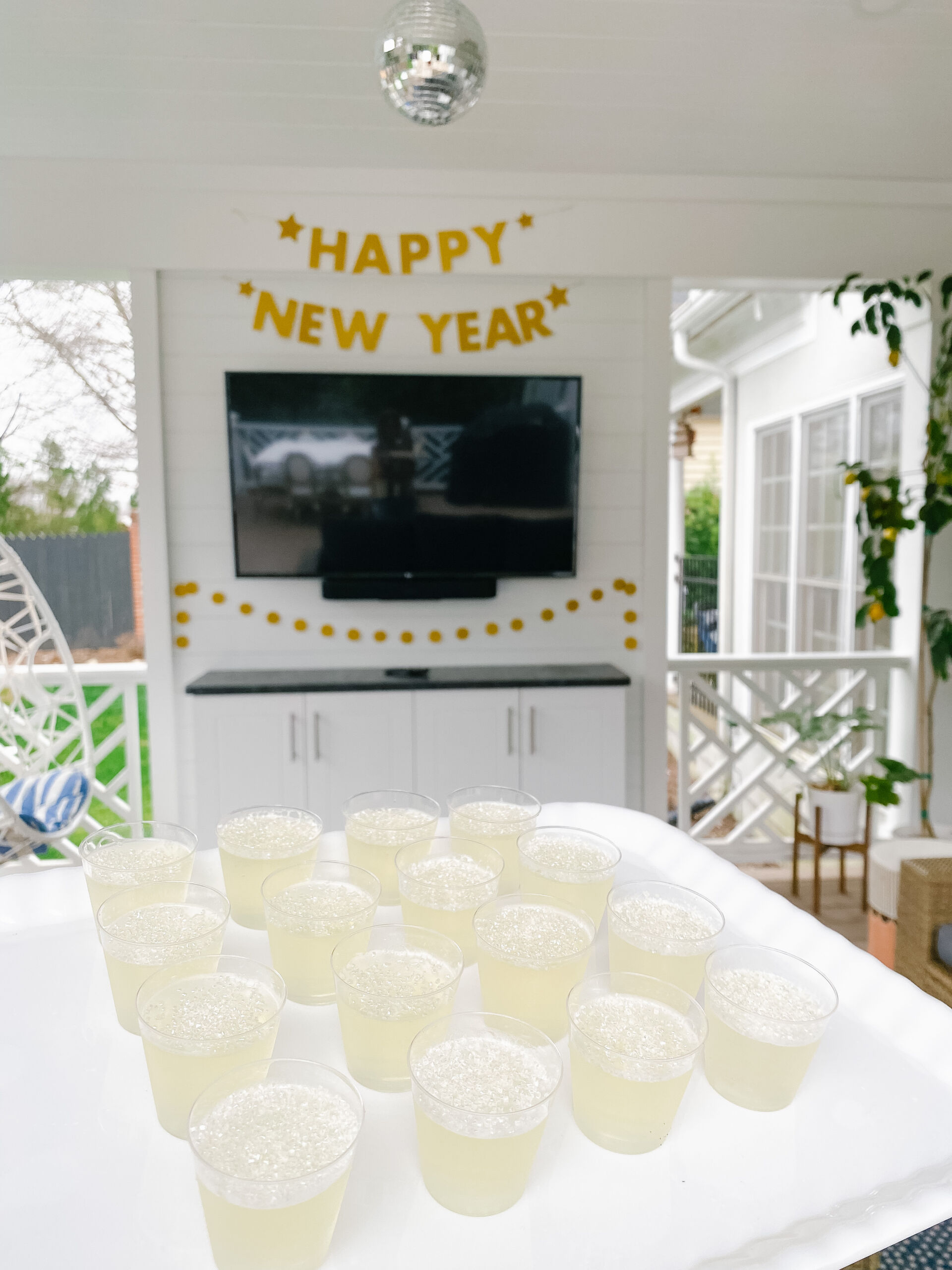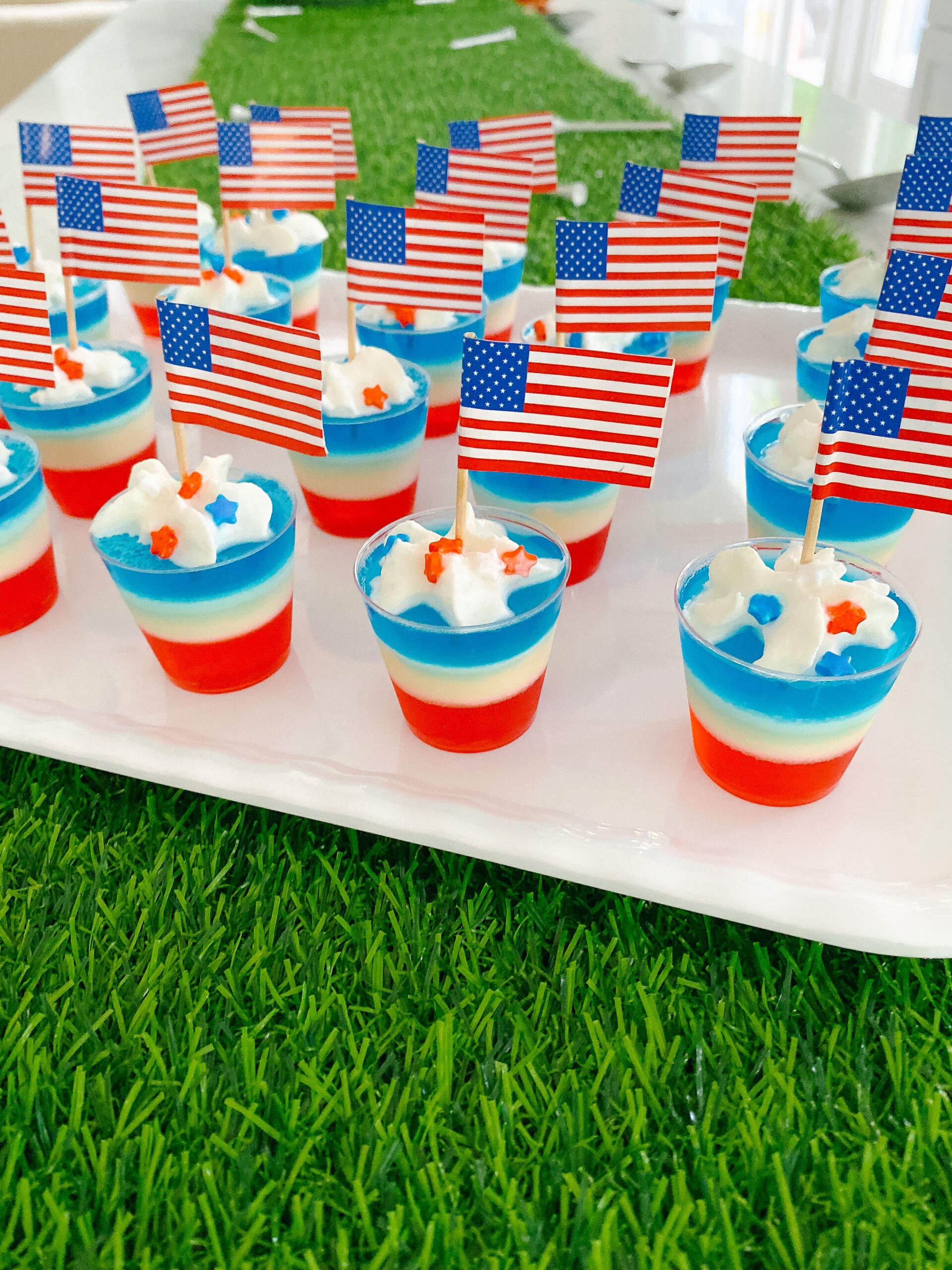 6. Dress up.
Because it adds one more layer of fun to any party! Obviously, you need to know your audience, but our party guests tend to be the same groups over and over so we have a very clear idea of what is fun to them. And our friends LOVE any opportunity to dress up! I've thrown parties with all sorts of recommended attire from tropical resort-wear to pajamas!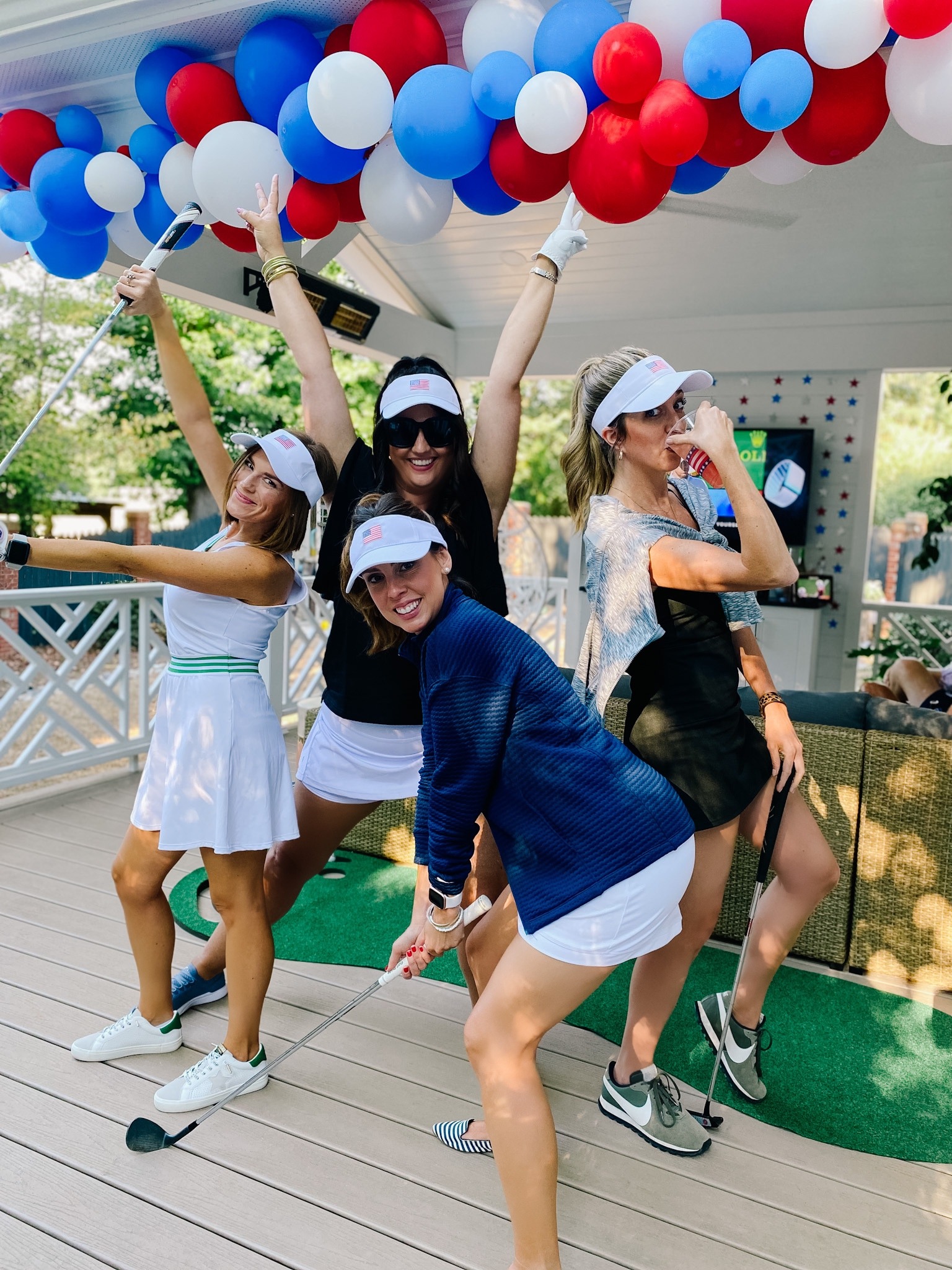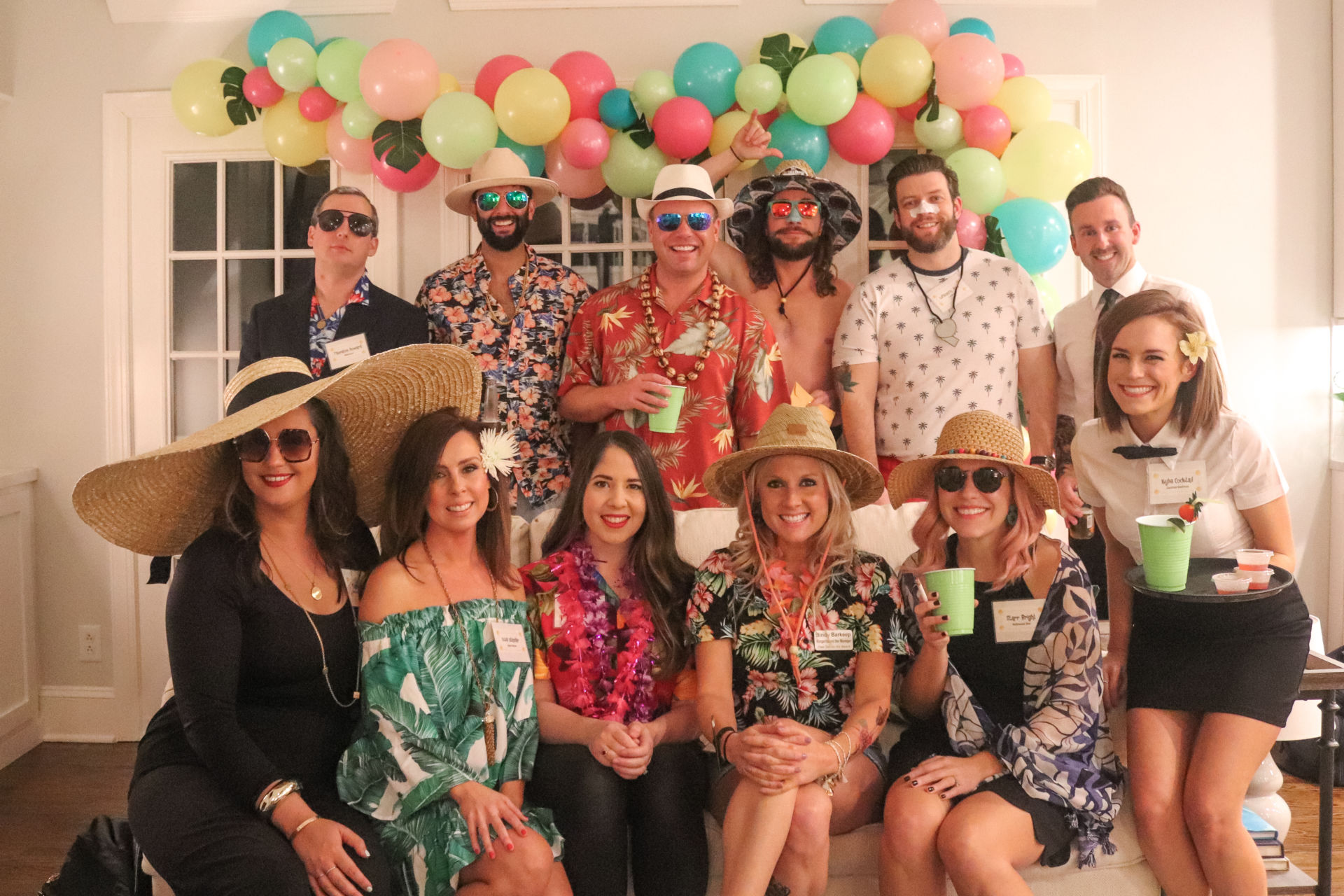 7. Get the kids involved.
The best way to keep the kids entertained while I'm party prepping is to give them a job to do! For Caroline, she LOVES to make decorations so I usually task her with crafting. And Thomas prefers to use the leaf blower on the back porch.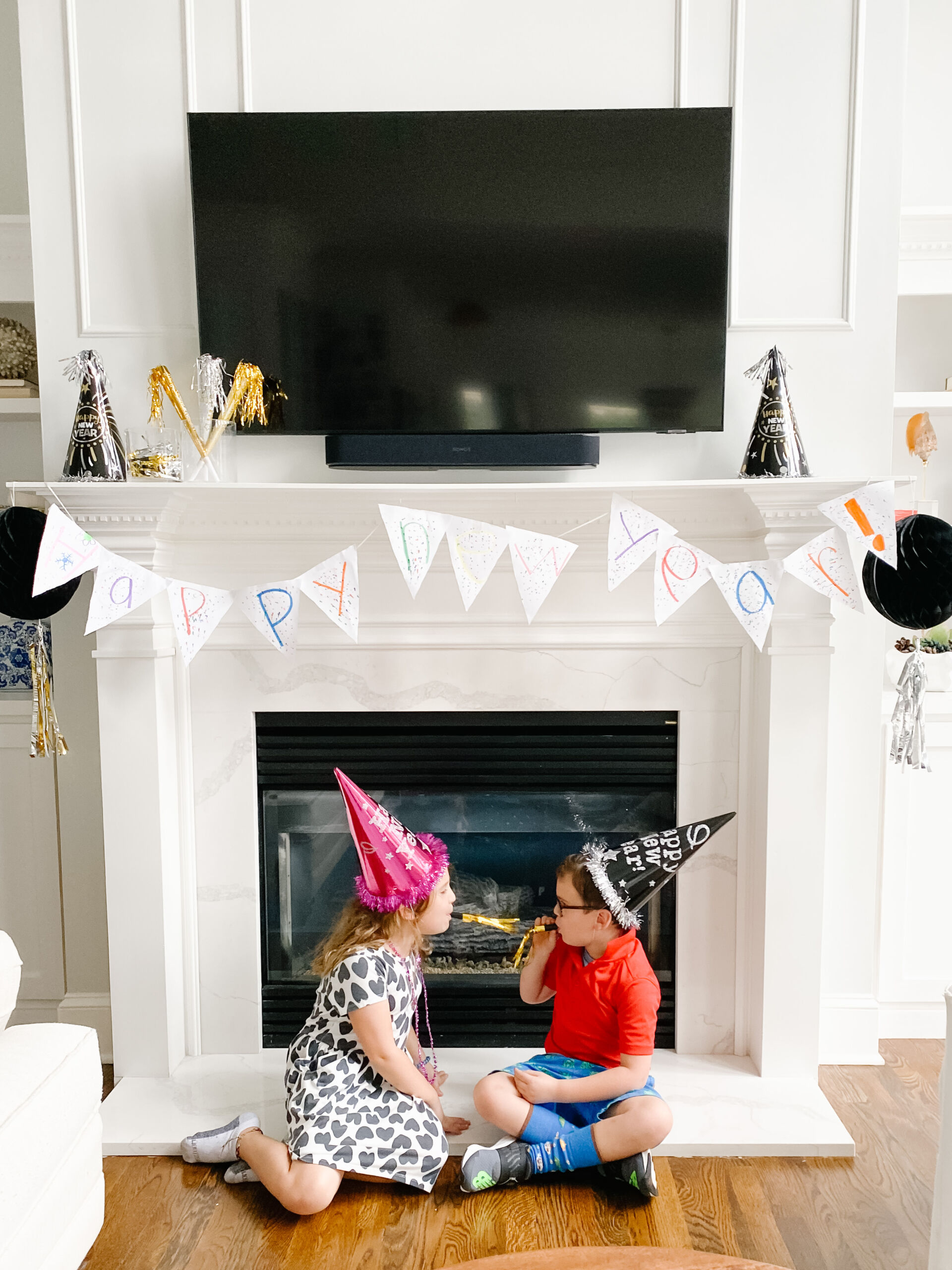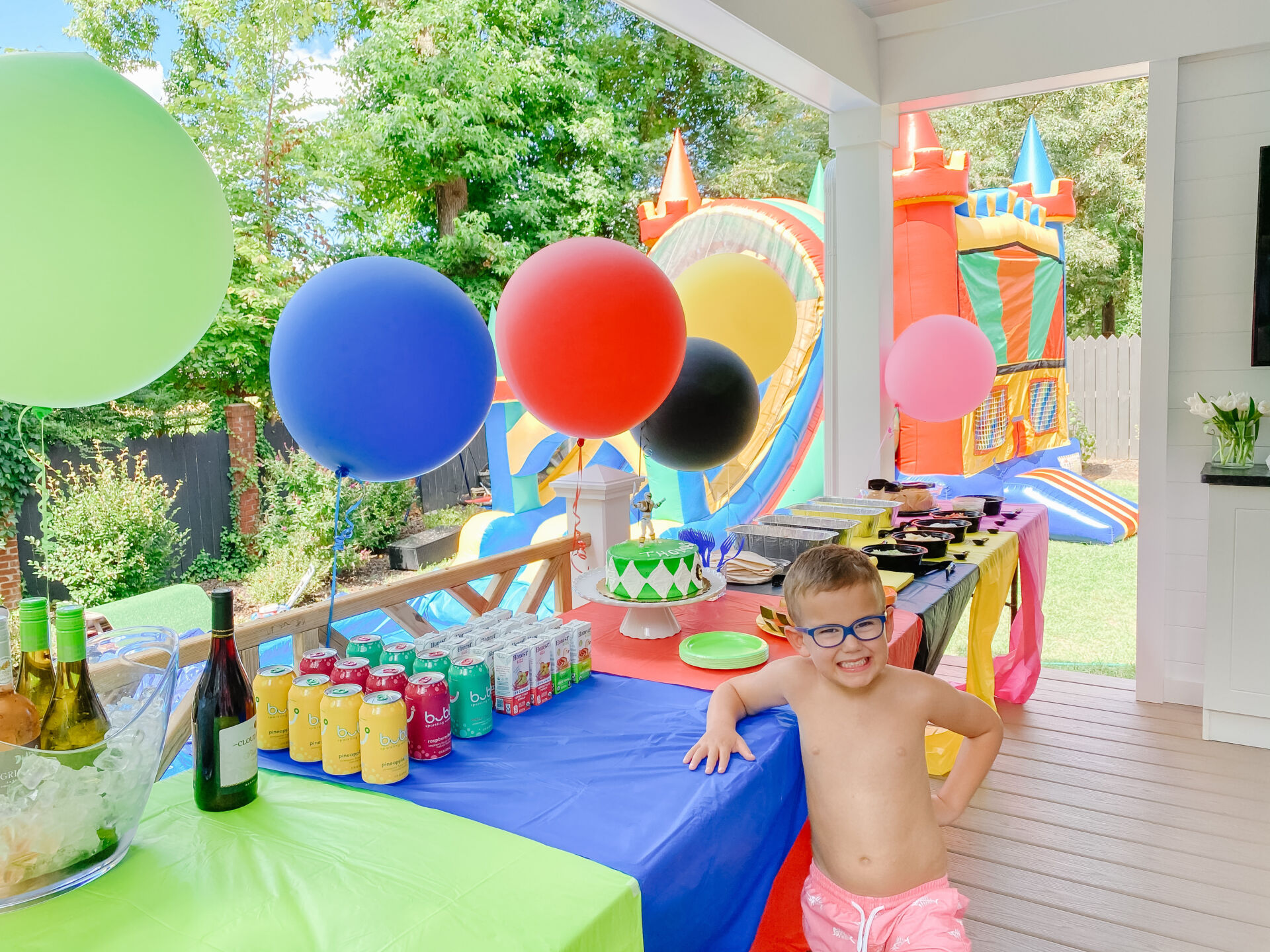 8. Use disposable dinnerware.
Disposable dishes are truly a lifesaver for me. Whenever possible, I try to use disposable dinnerware, cutlery, serving dishes, etc. to save me clean up time. There are so many gorgeous disposable options too.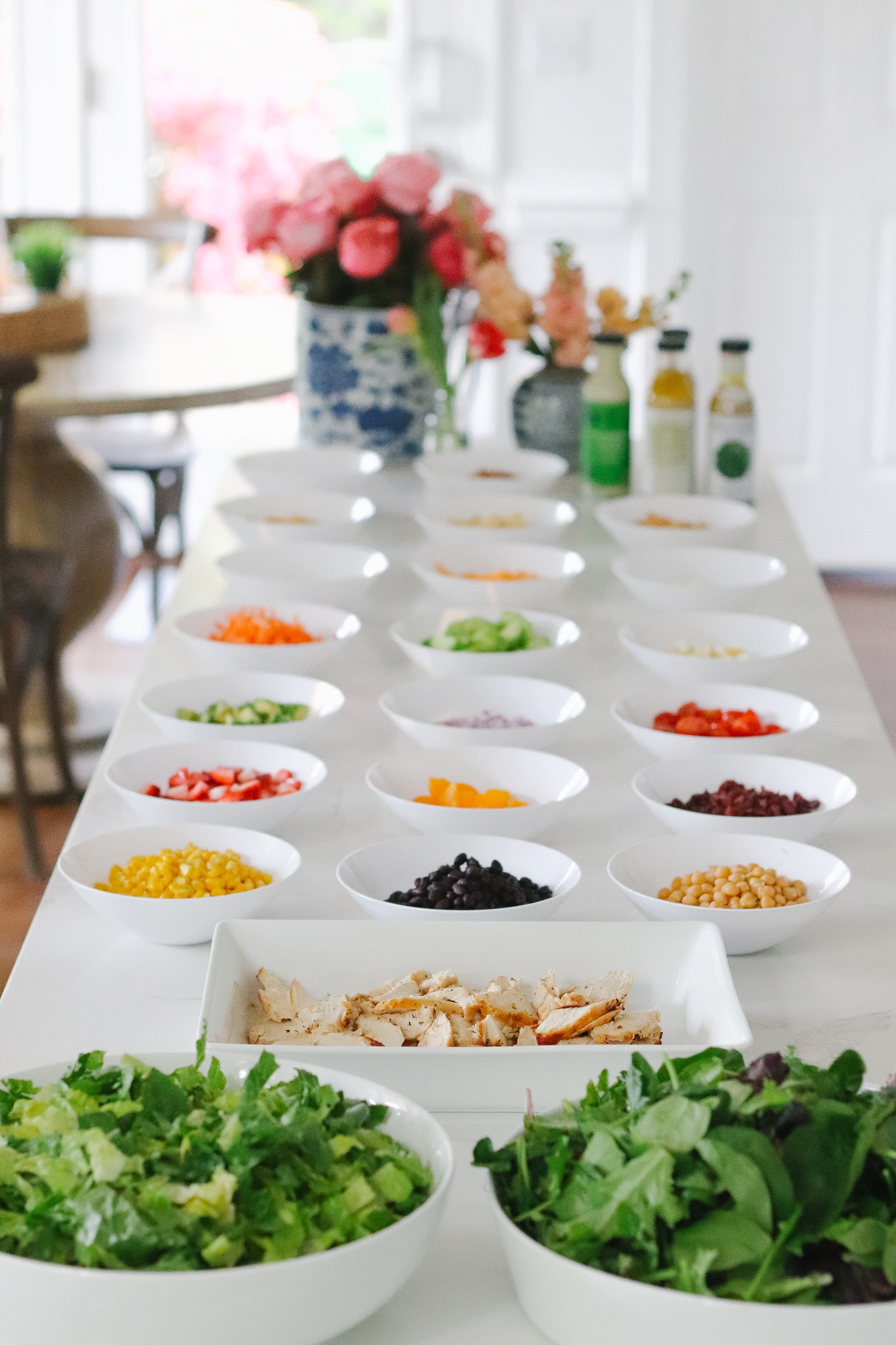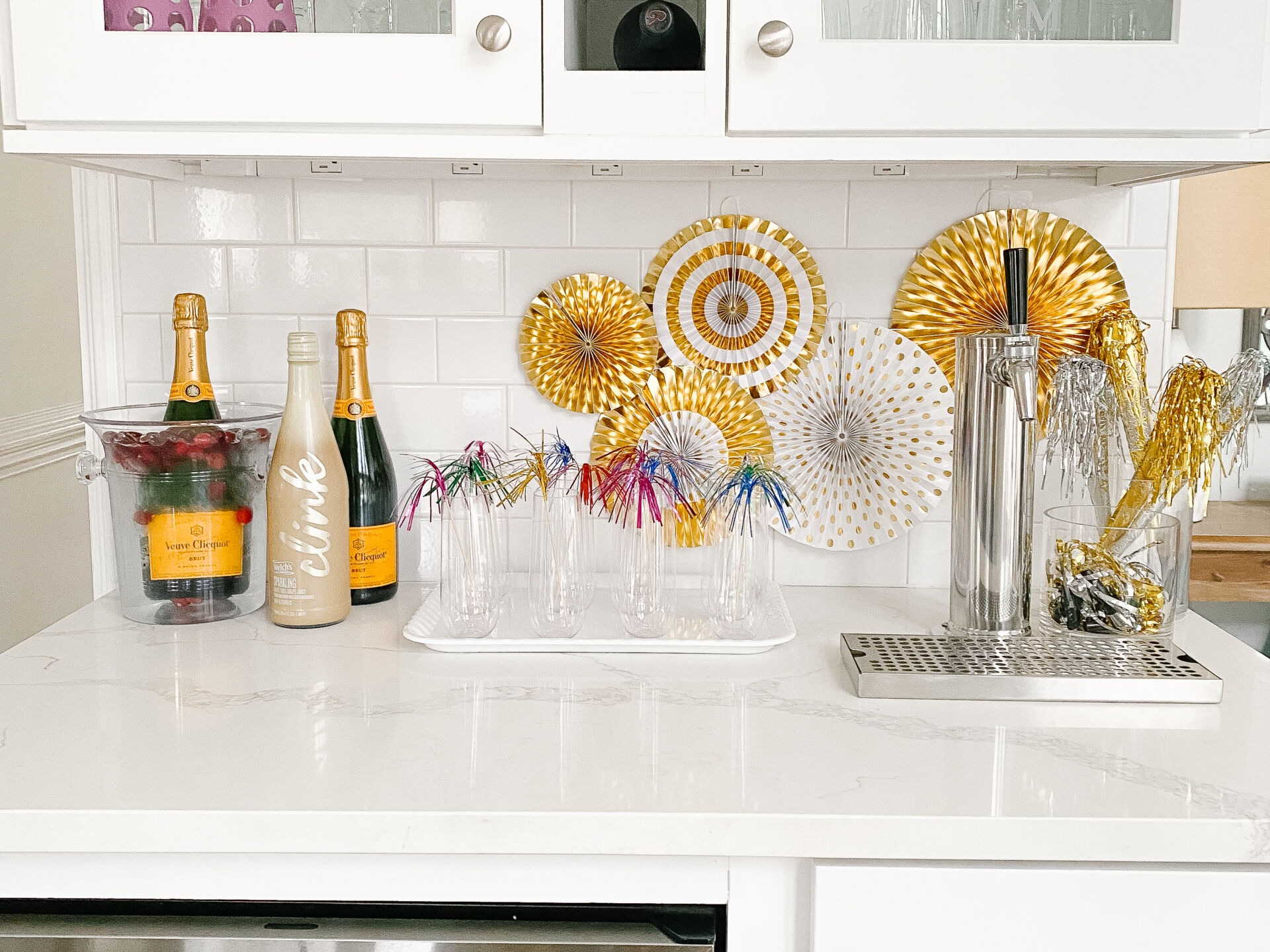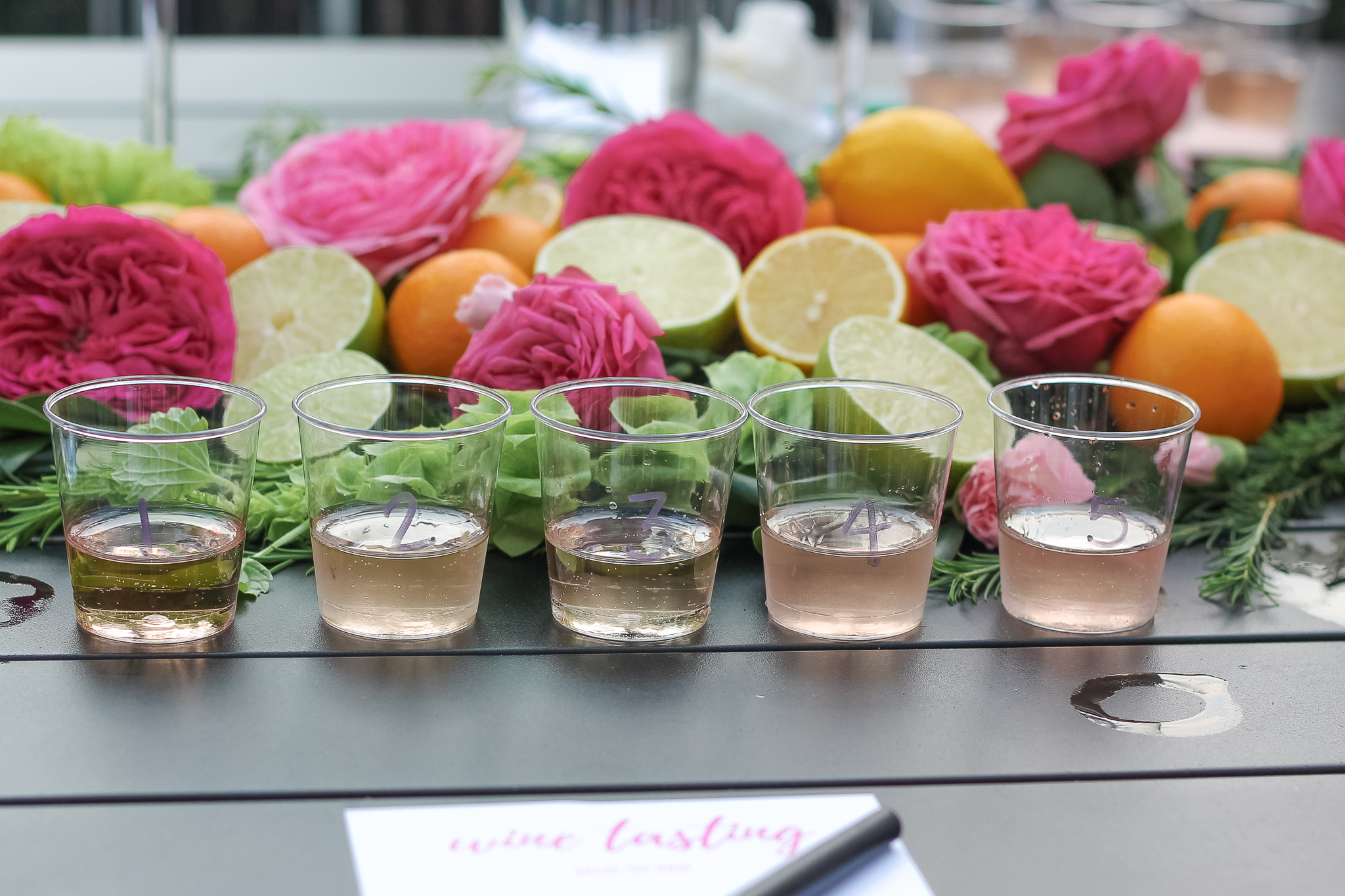 9. Have an activity.
Some of my most favorite party memories usually involve a fun activity. Whether it's a putt putt contest, a ping-pong tournament, slip & slide or rolling sushi around a table together, there is something so special about everyone participating in an activity together.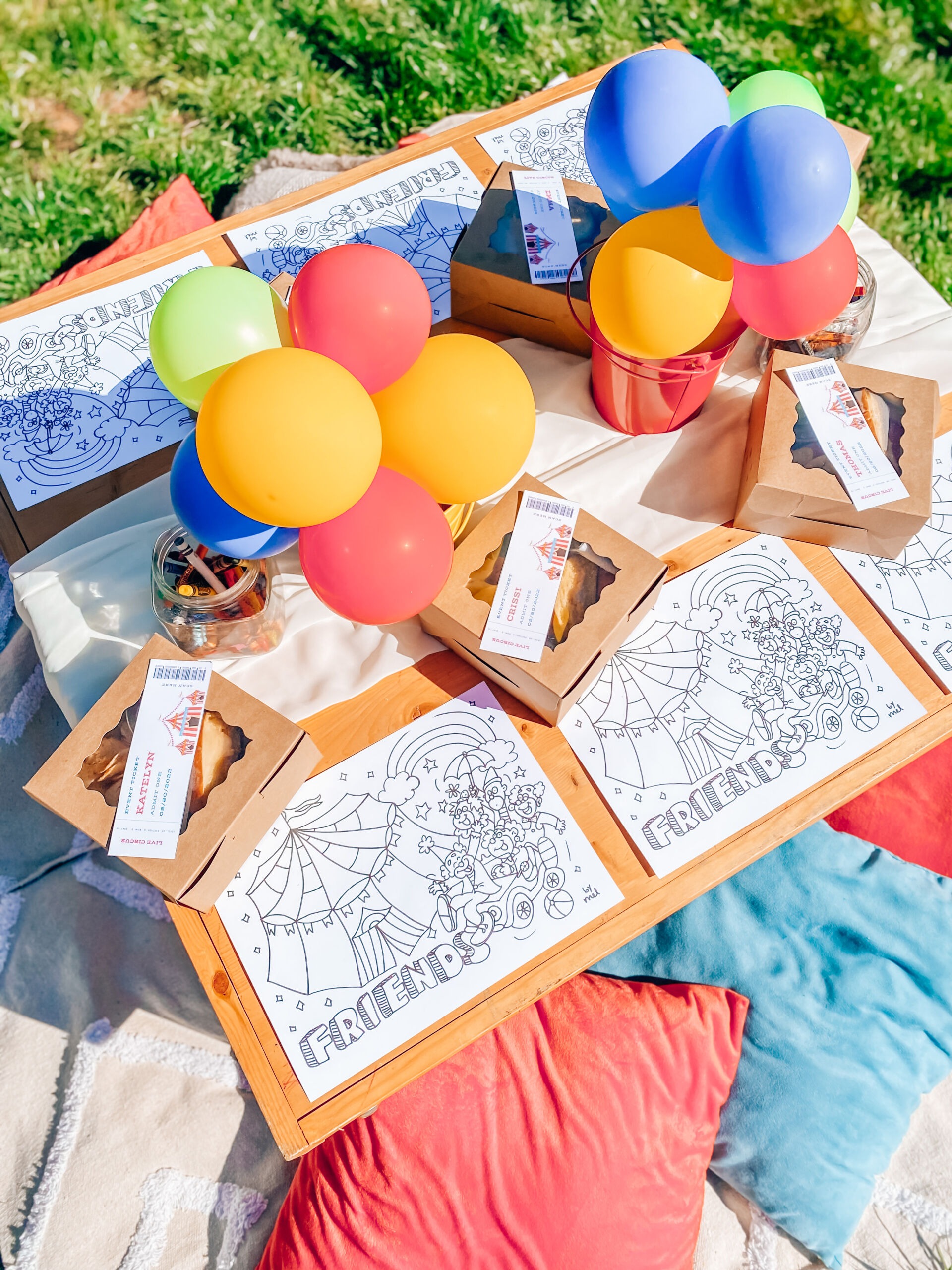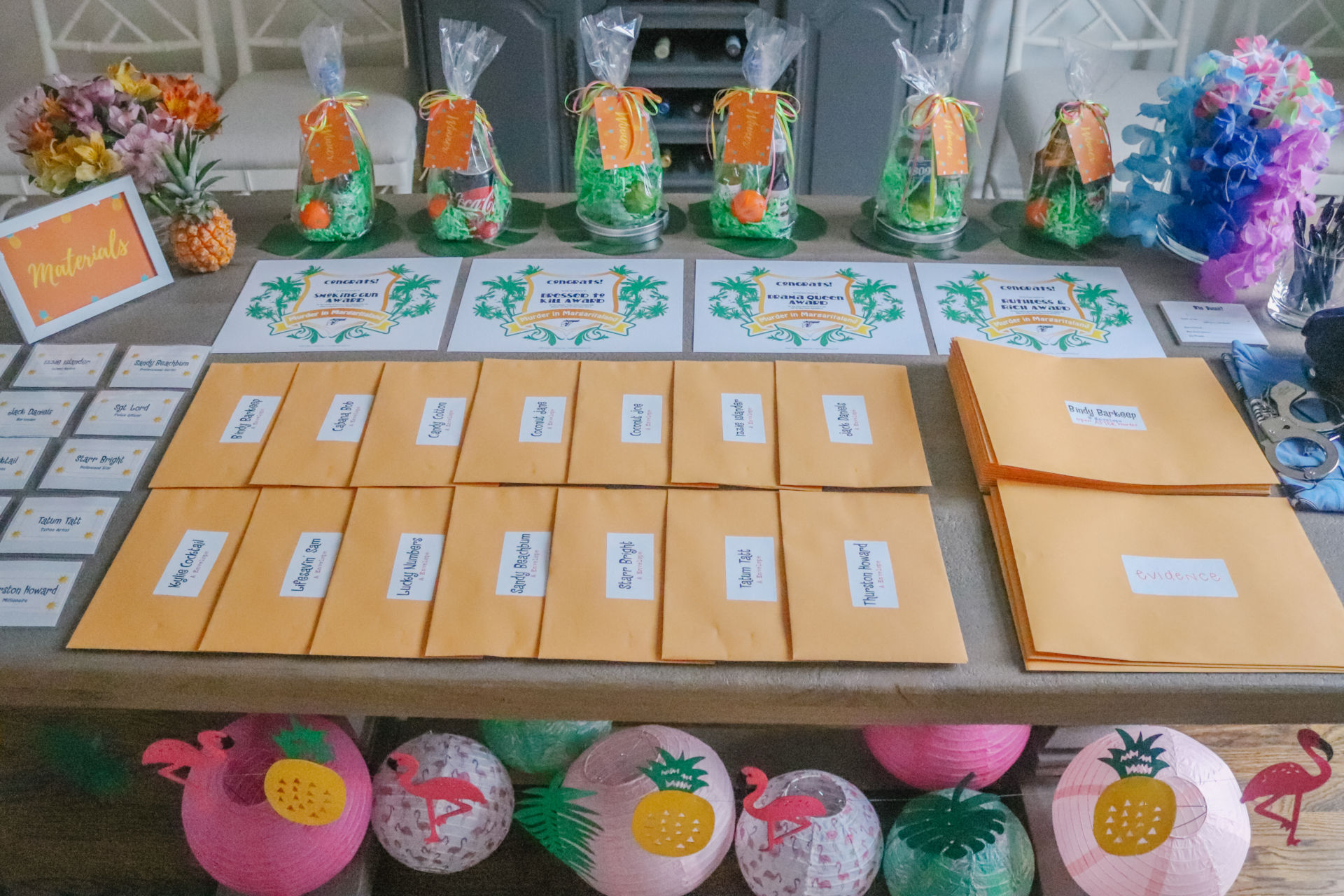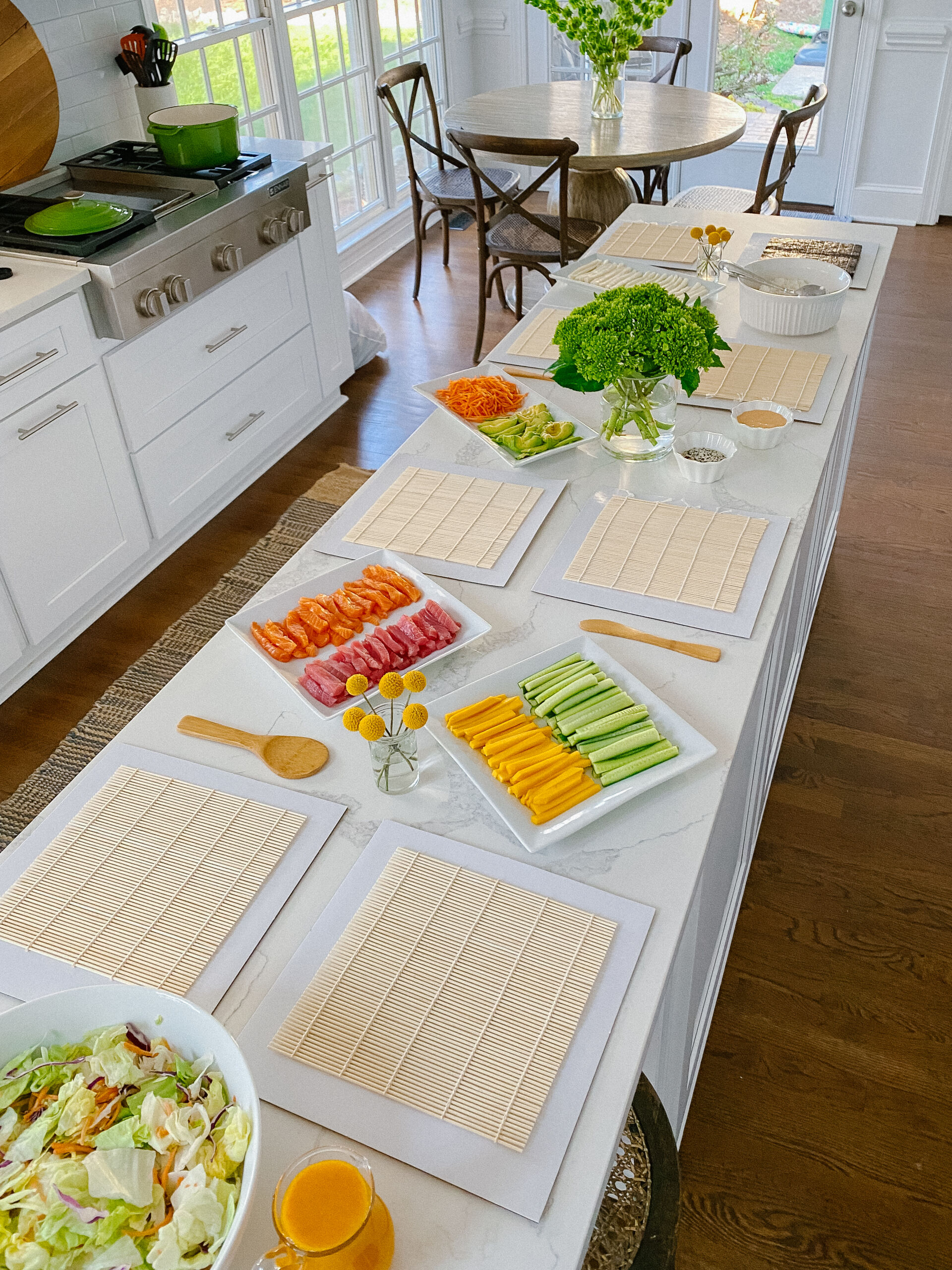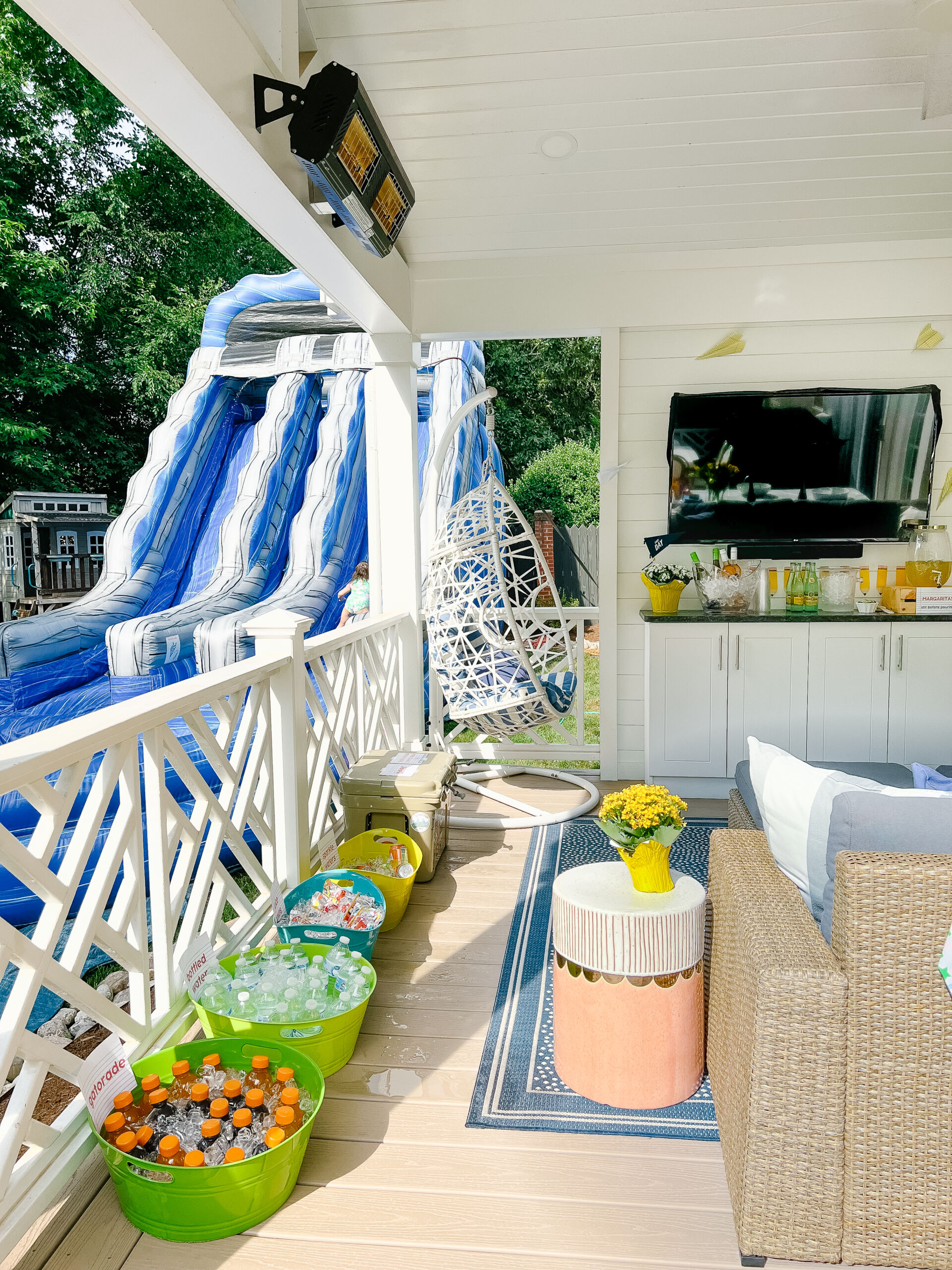 Alright, if you have thought about hosting a party but find it overwhelming, I hope this post helped! YES — parties are always a lot of work but I always find they are totally worth it and it's where some of our favorite memories are made!
You can find all of my parties here!
What are some fun Supper Club dinner themes?
Roll-Your-Own Sushi, Low Country Boil, Make-Your-Own Poke Bowl, Wine Tasting with Cheese & Charcuterie, Build-Your-Own Baked Potato Bar, Breakfast for Dinner, Fancy Pizza Night, Build-Your-Own-Salad Bar, Cheese & Chocolate Fondue. These are just a few favorites. I recommend checking out my 12 Favorite Supper Club Themes post.
How far in advance should I send my party invitations?
A month in advance — at least! If your gathering falls during the busy holiday season or during summer vacation time, I would create your guest list and get your invitation out even earlier so friends save the date far in advance!
What are some easy appetizers to serve guests?
Don't overcommit yourself by home making all the food. I love picking up a lot of store-bought dips, spreads, cheese, and finger foods. You may like my Favorite Crowd-Pleasing Appetizers post!