Last week our Community Group gathered together for our third annual Favorite Things Party!
Last year we wore fancy attire. The year before we wore pajamas. But this year was my favorite attire yet — we went with GLAM PAJAMAS (or "glam jams" as we started calling them). And oh my goodness, this was AMAZING. If you're hosting a party with your girlfriends, I cannot recommend this attire enough! First, it gave us all an excuse to buy a cute pair of pajamas and second, we were all so comfy and cozy all night!
We kicked off the night with the most delicious Spicy Pomegranate Ginger Palomas! These were a HUGE hit. I served ours with Red Clay Spicy Margarita Salt — highly, highly recommend!!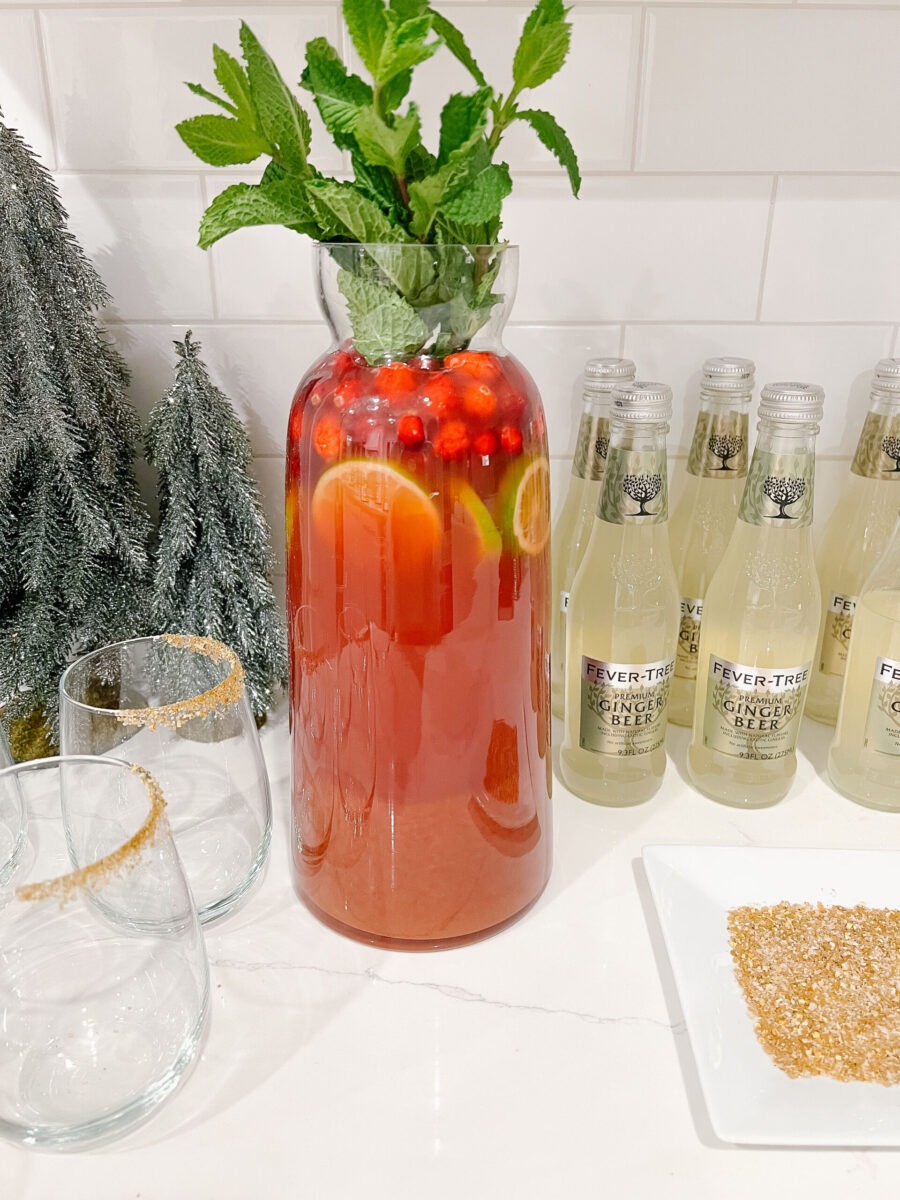 We snacked on small plates throughout the night for dinner. Each girl brought a dish and the spread was amazing.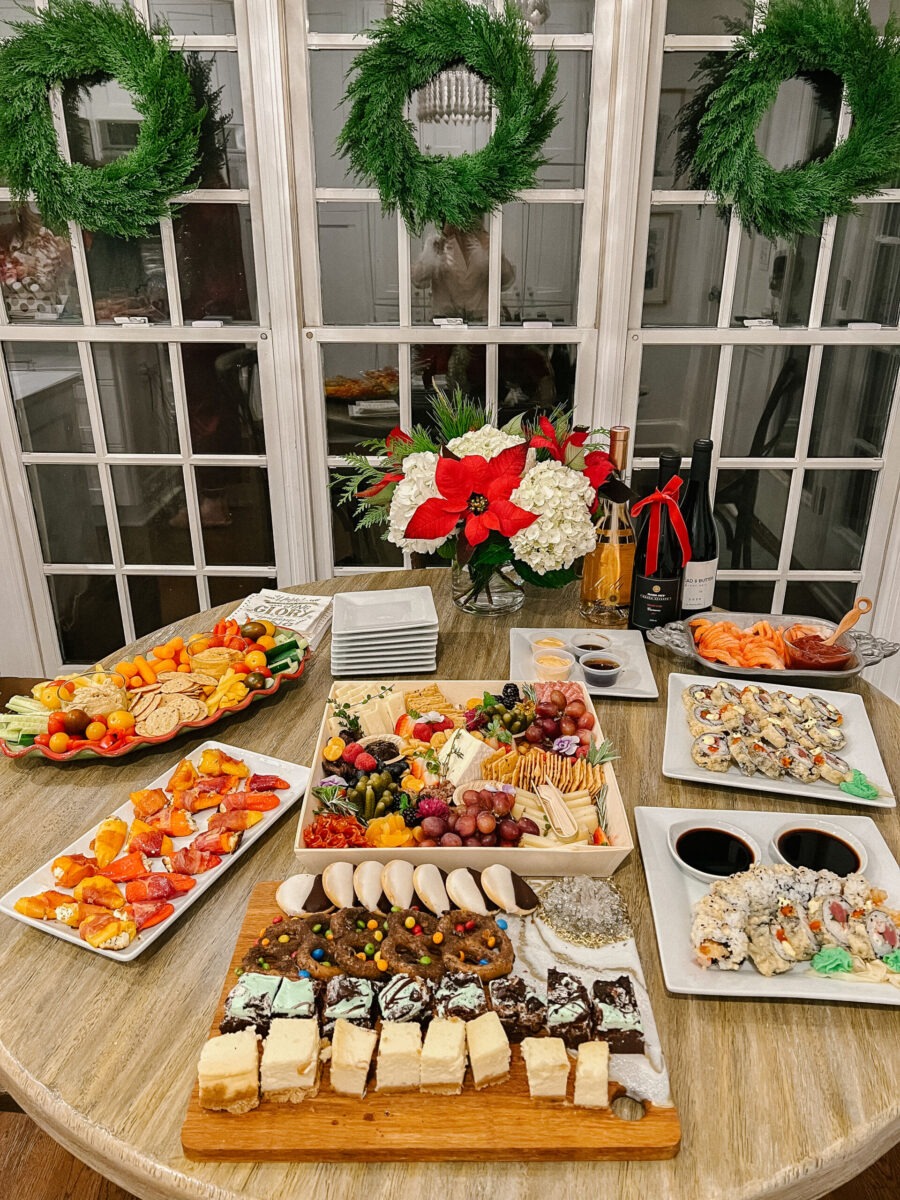 On to the GIFTS!
Each girl brought 6 copies of her favorite $25 item and took home 6 new gifts! You can read all about how we structure our exchange, set up for the party, and find all of our previous gifts in this post: 7 Tips for Hosting a Girls Christmas Gift Exchange!
All of the gifts were SO SO good and as always, the most fun part was listening to each girl present her item to the group and share all about why it's her favorite thing!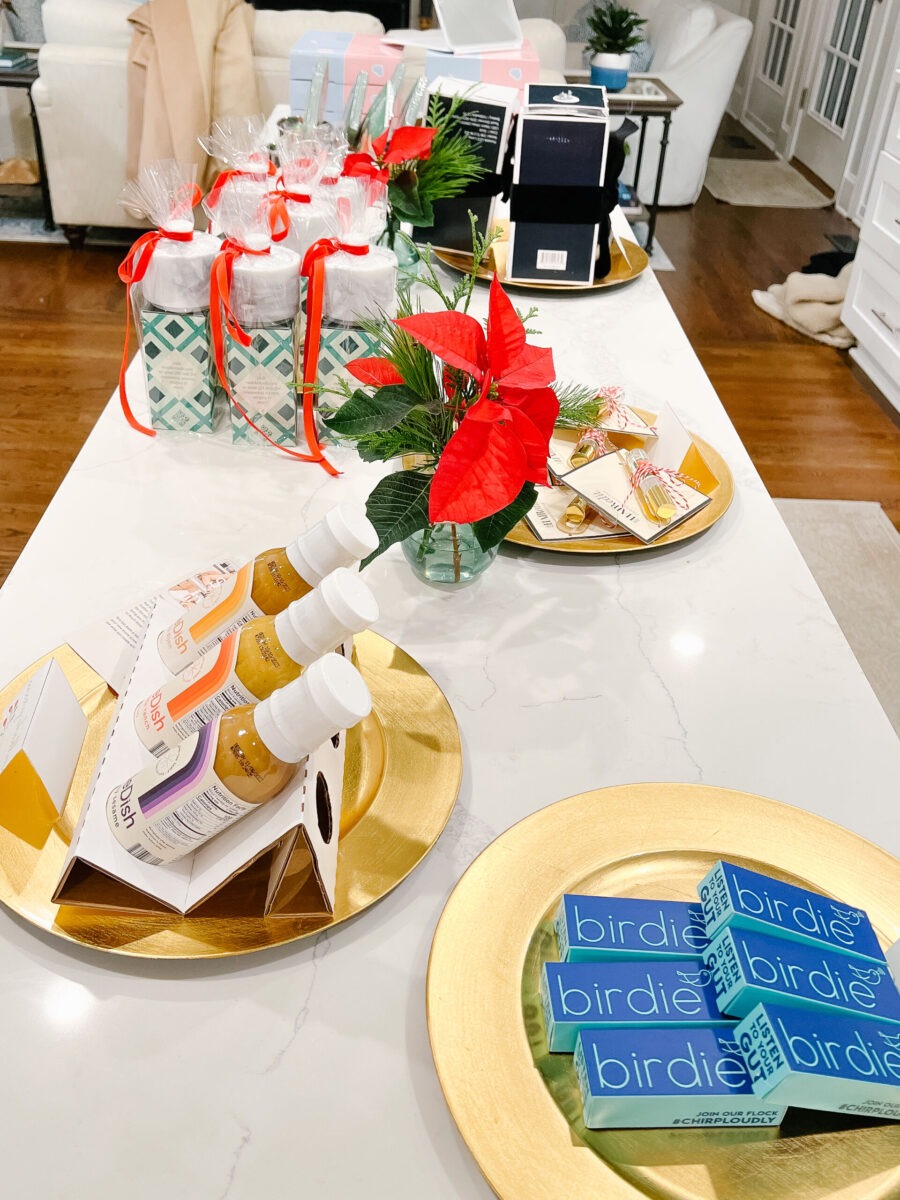 Alright, here's the gift line-up I know you came for…
Stephanie brought the prettiest Portable LED Lamp! This rechargeable touch lamp features 3 levels of brightness and keeps a charge for up to 48 hours. It's perfect for placing in areas around your home where there isn't an outlet, using as a bedside lamp, or bringing outside in the evenings for a little ambiance.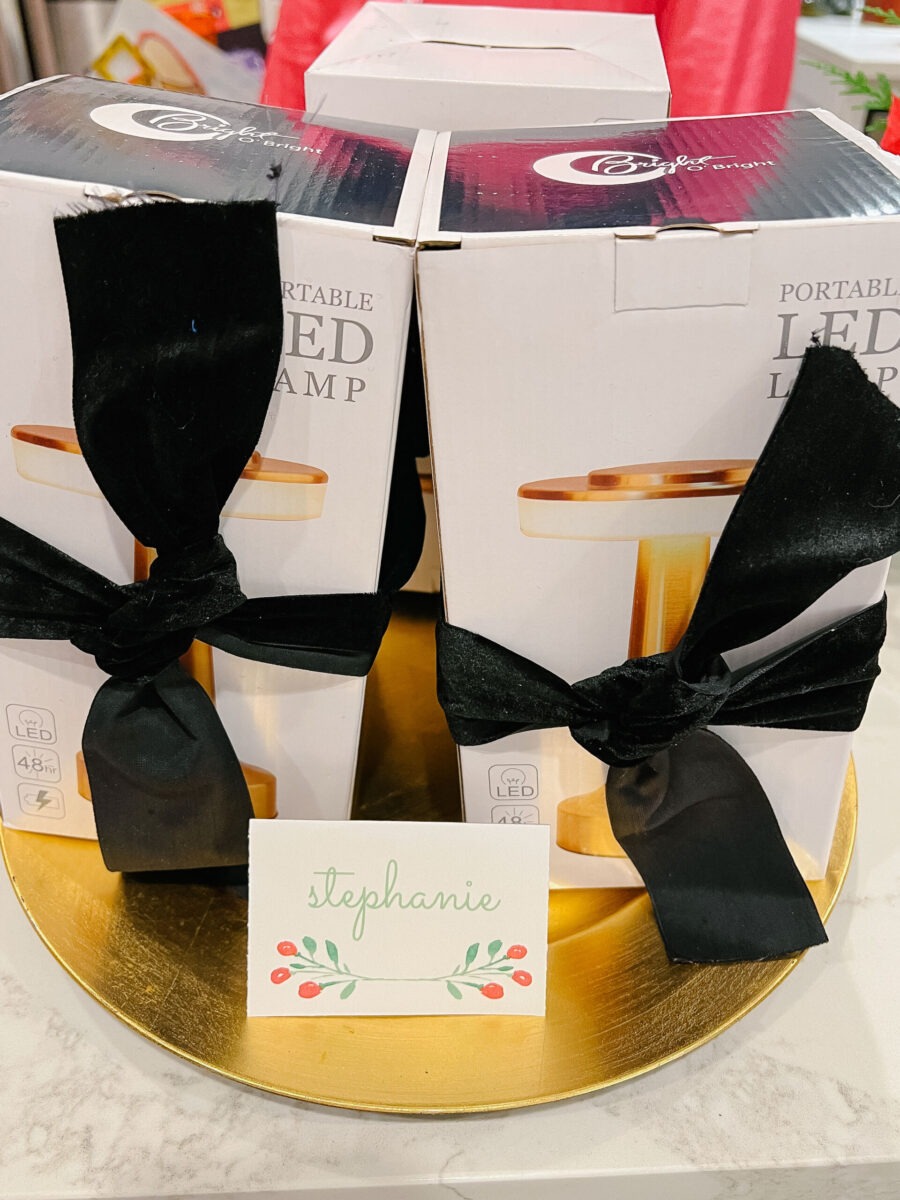 Lindsey brought a fancy wine bottle coaster and I cannot wait to elevate my bar area with this! I should have taken a photo with a bottle in it — it's SO pretty! She also included some hilarious cocktail napkins to go with her bar theme.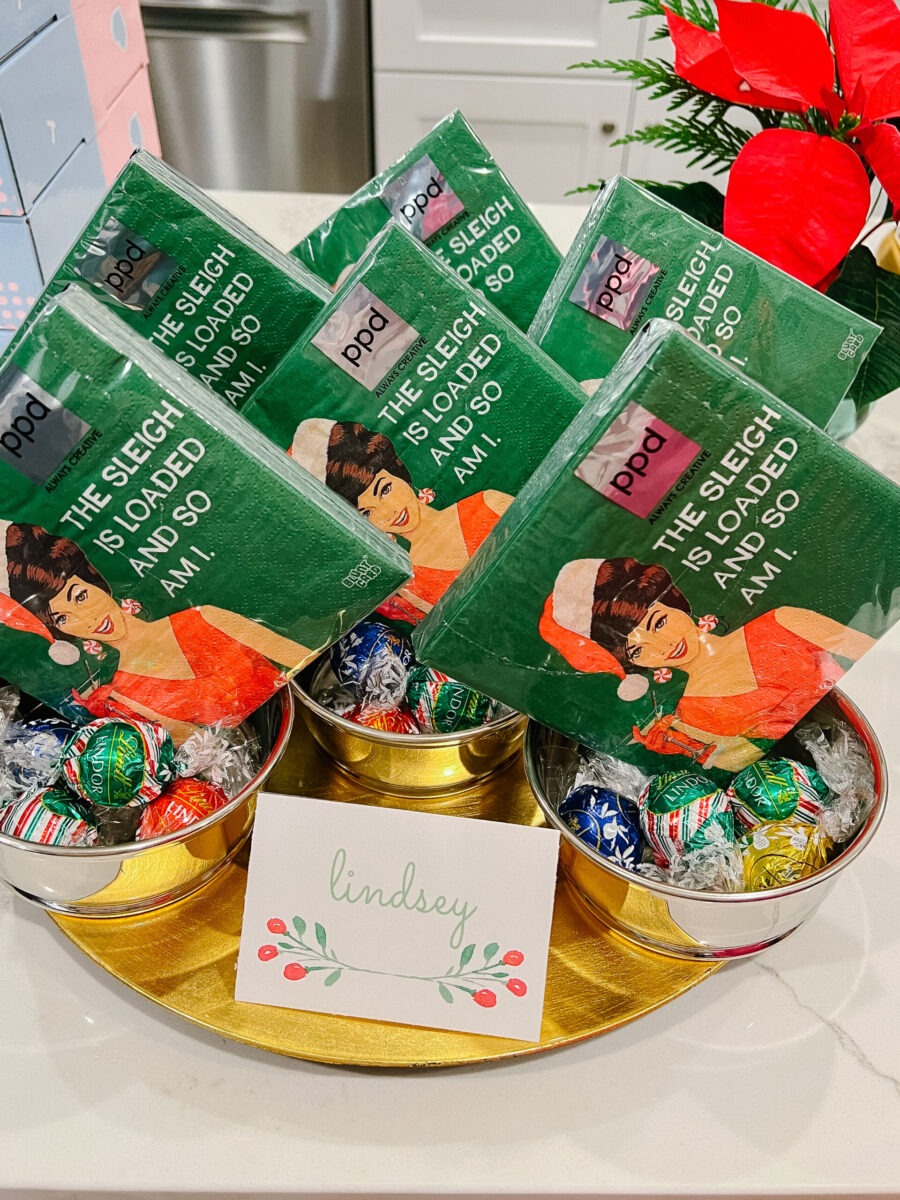 You can always count on Mary Shadler to bring an amazing culinary item. This year she gifted a trio of SideDish dressings by one of my longtime favorite recipe bloggers, The Defined Dish. The set came with Chipotle Ranch, Creamy Sesame, and Honey Dijon dressings — all of which are made with high-quality ingredients that are real and simple. We've already used half of our honey dijon bottle and can confirm it is absolutely delicious!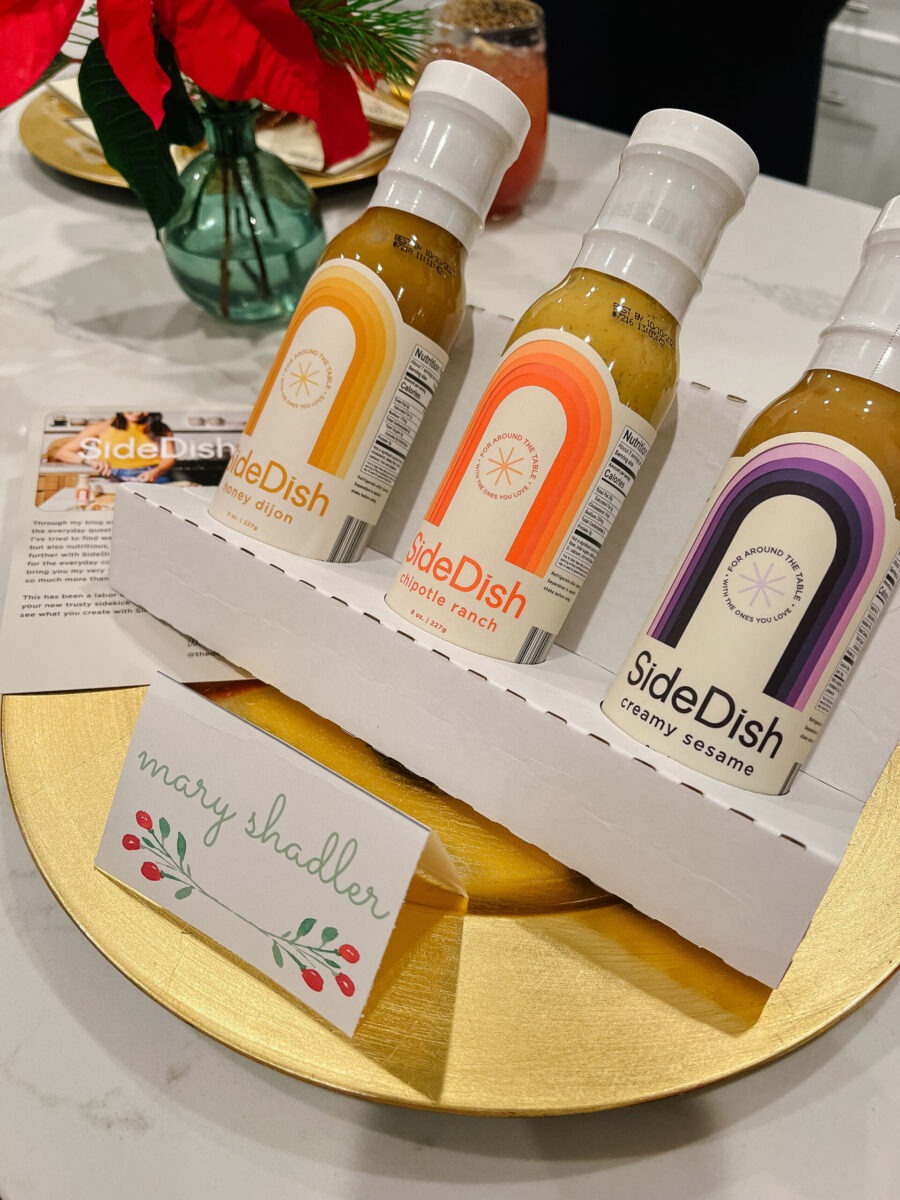 OK, I'm not declaring a favorite gift buuuuut I did include this safety alarm on several of my gift guides, including my personal Christmas wish list! So, I was absolutely thrilled when Michelle brought these to the party! This alarm is perfect for carrying from day to night – parking decks/garages, on public transportation, walking the dog, on trails, across campus, when traveling, etc. When activated this alarm will sound a loud siren and flash a strobe-light to create a diversion and to help deter an attack. She brought ALL the colors and they are all so pretty.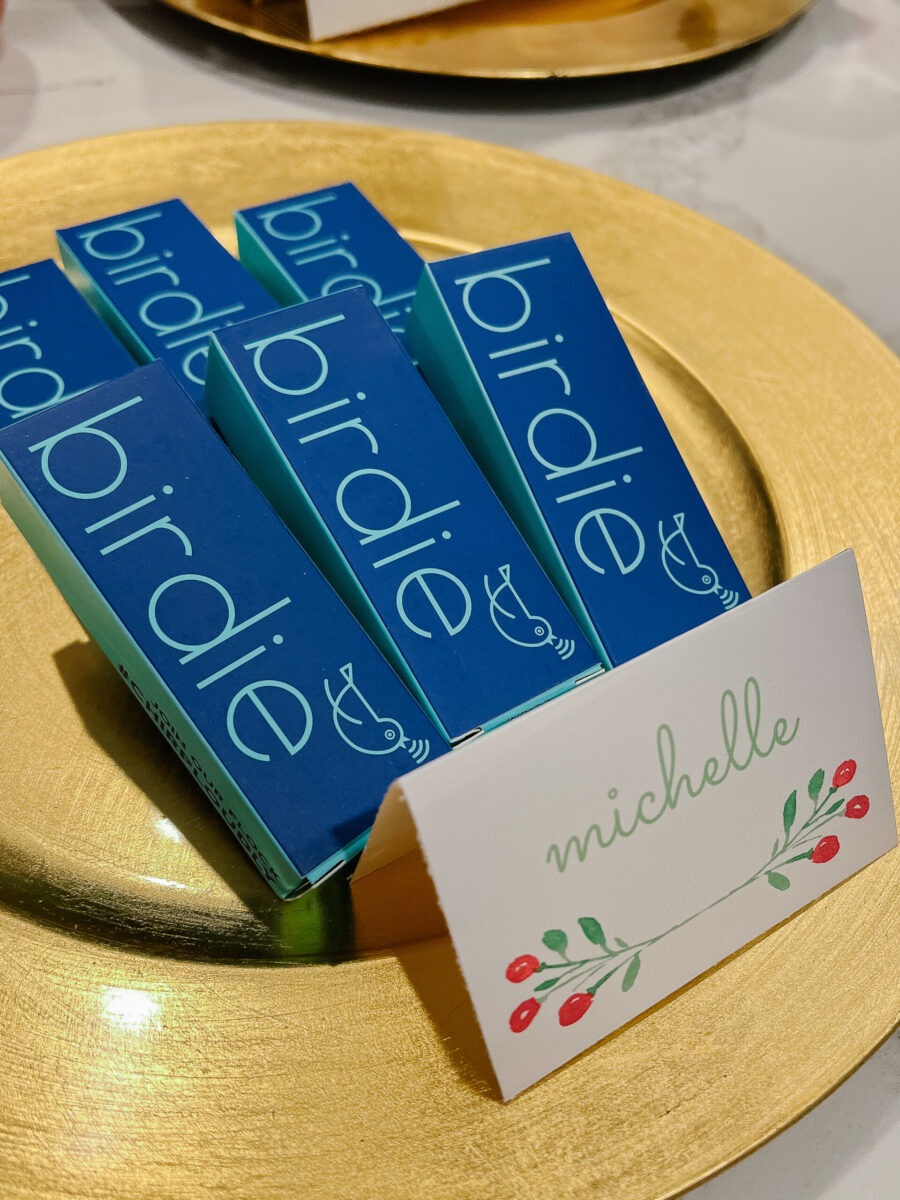 April brought gourmet sea salt flakes and I cannot tell you how much I LOVE this gift. We've been sprinkling our flakes on our roasted veggies this week and they are SO GOOD. They really do elevate the taste of any dish (or cocktail)! Her gift also included a beautiful marble salt cellar for storing the flakes! This gift was a HUGE hit at the party.
PS — Wouldn't this be the cutest hostess or housewarming gift?!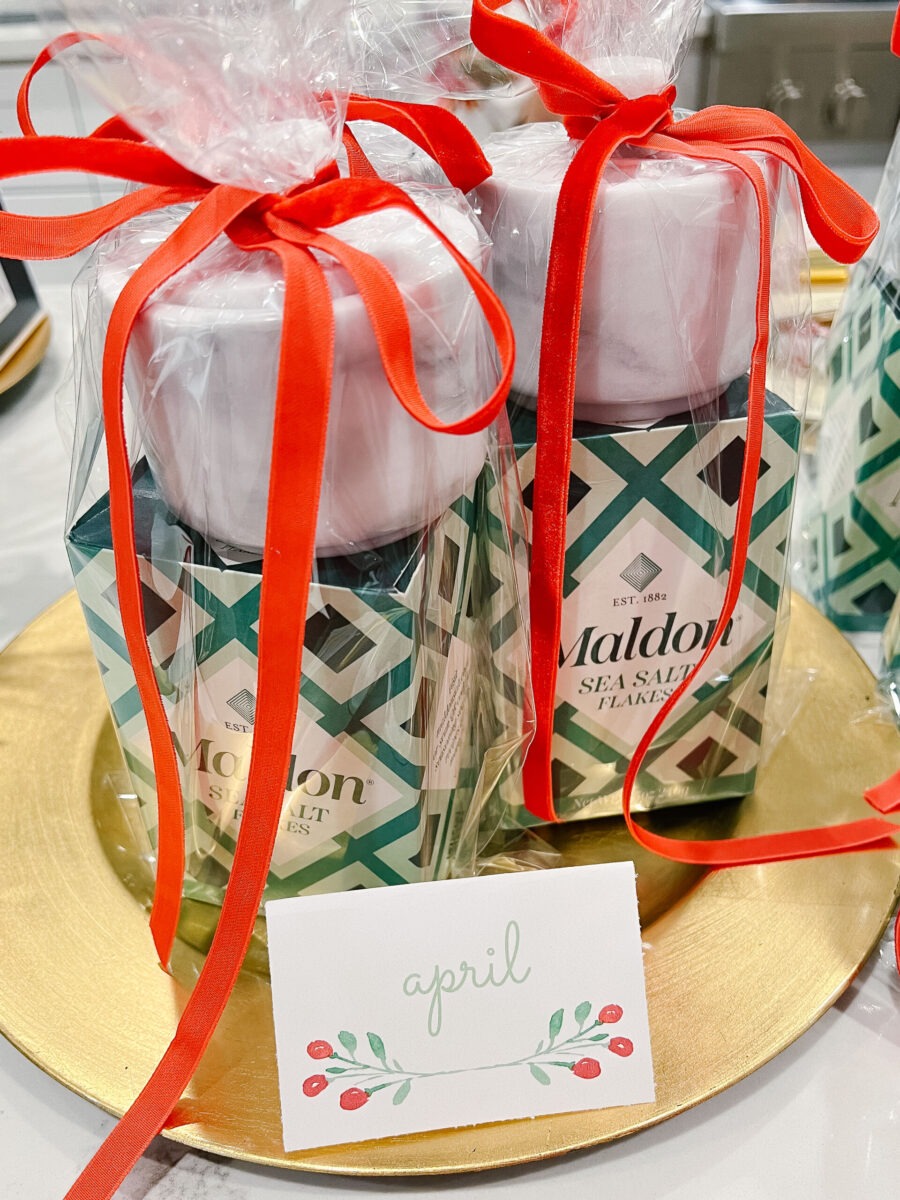 Laura brought such a fun two-part beauty gift that came with a demonstration! She showed us all how to use this simple chignon pin for creating a chic bun or half-up. Just twist your hair up, tuck the pin in, and go (kind of like how you would use a pencil in your hair) — and it works on short hair too!
And the amber oil…omg it is heavenly. The scent is subtle but long-lasting. And it smells different on each person as it blends with your body chemistry to create your own scent! Laura shared how she likes to roll some on before getting into bed and now we're all doing this! Highly recommend!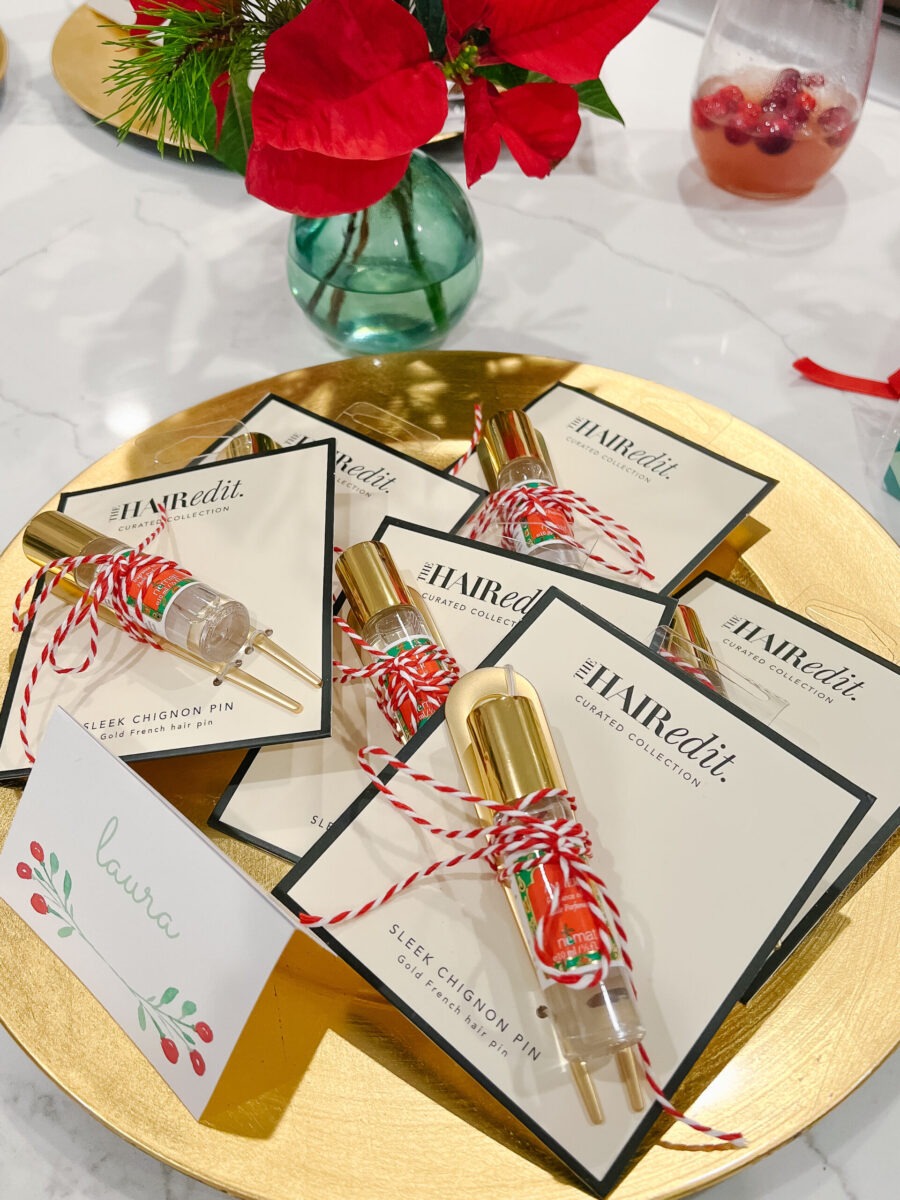 Somehow I managed to forget to take a proper photo of MY gift! I was so excited about all the new items on the table that I totally forgot about my own gift — a folding LED makeup light! I recently received the mini version of this mirror and loved it so much that I gave it to Caroline and purchased the larger size for myself…plus 6 more for my Favorite Things Party. This is the perfect travel mirror, that folds up to the size of an iPad and is perfect for storing.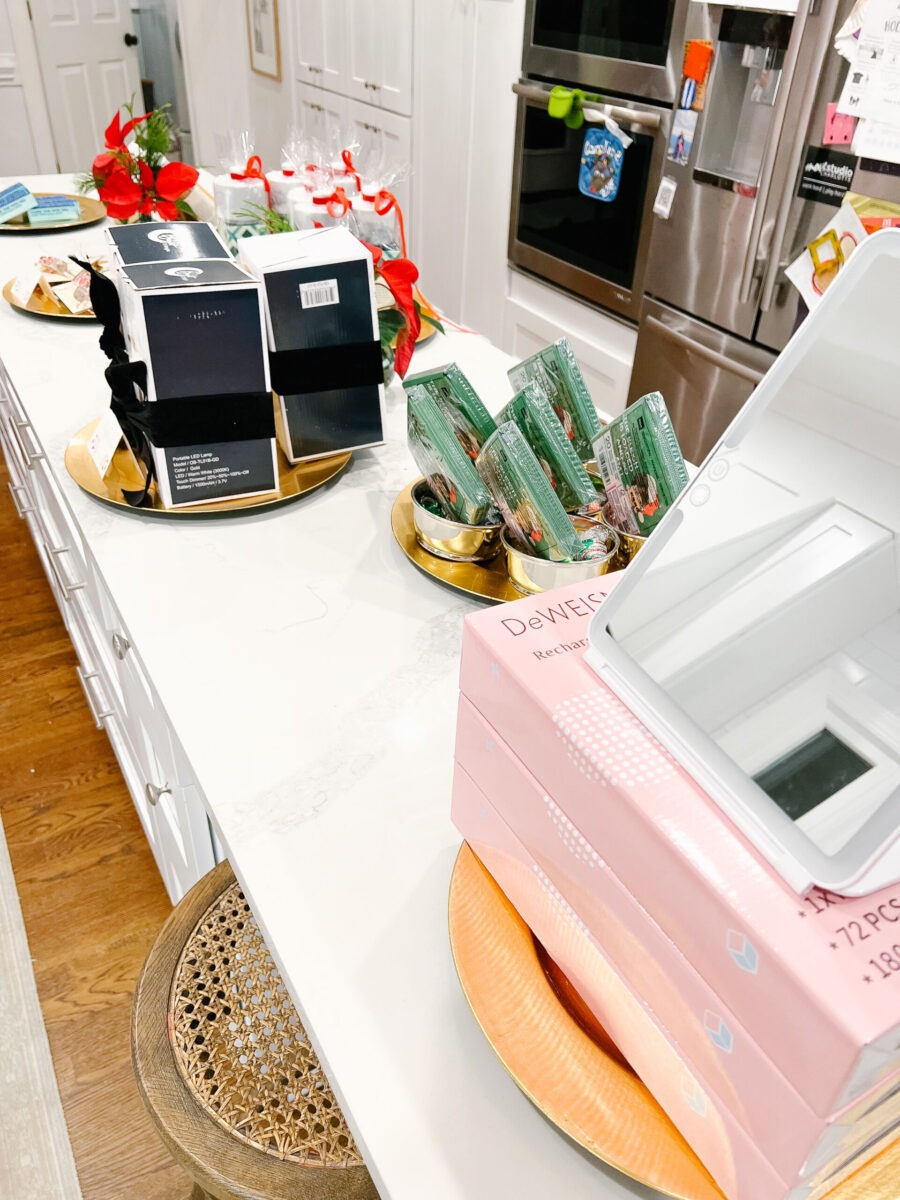 Another super fun Favorite Things Party in the books! WHAT A NIGHT! And we all were able to crash right into bed without having to change out of our outfits. WIN!
Similar Posts You May Like