From the bottom of my heart, I cannot thank you all enough for your support and enthusiasm this week for my Snooze Day collection launch! All of your kind messages, social shares, and purchases have me on Cloud 9.
As your goodies begin to arrive, I would absolutely love it if you shared them on Instagram and please tag me! Nothing makes me happier than seeing Snooze Day out in the world!
And even if you don't purchase a sweatshirt, my hope is to inspire you to carve out time (even if it can't be a full day) to reset and recharge doing whatever fills your cup. Take a nap. Watch a show. Door dash your favorite takeout.
If you've been following my launch on Instagram, you know I've been giving away my favorite Snooze Day items this week! Thank you to everyone who has entered, shared my reel, and tagged their friends!
Today I wanted to round up ALL my favorites in one place! These are all items that help put me in an off-duty mood…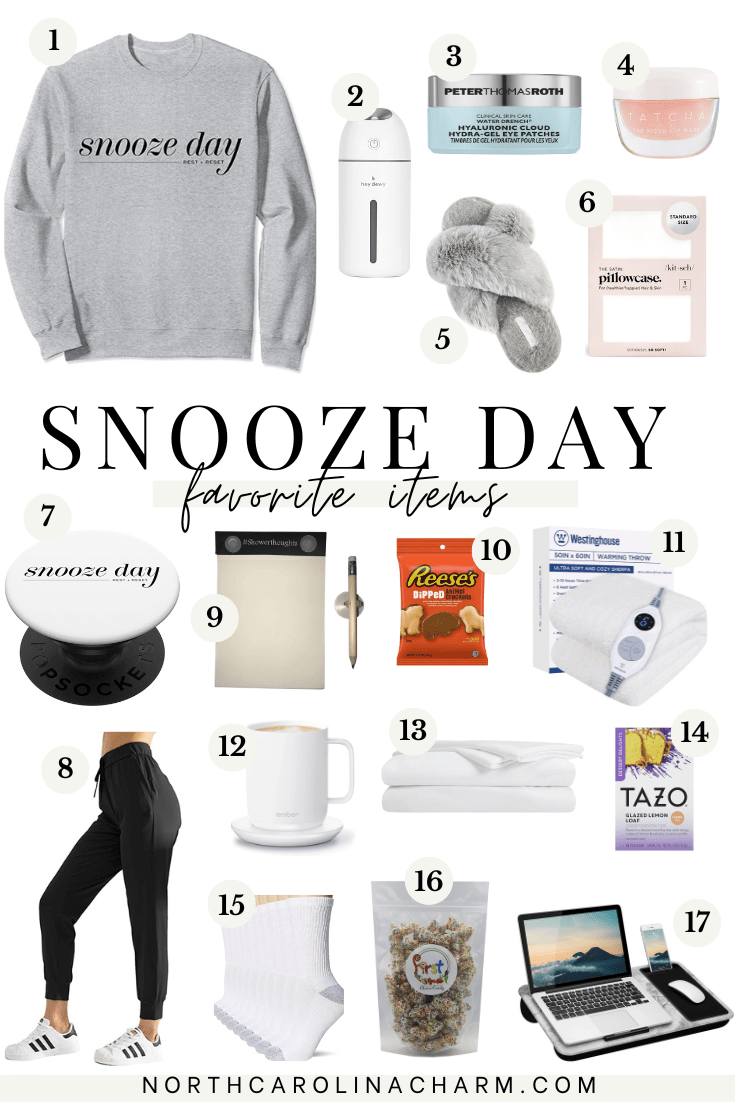 My Favorite Snooze Day Items
Posts You May Like