Happy Friday!
1. We Voted!
Matt and I voted earlier this week!
Charlotte friends, there were literally zero lines or wait times at Myers Park High School. We were in and out in 10 minutes during the lunch hour. I highly recommend voting early. Plus you get a cool pen.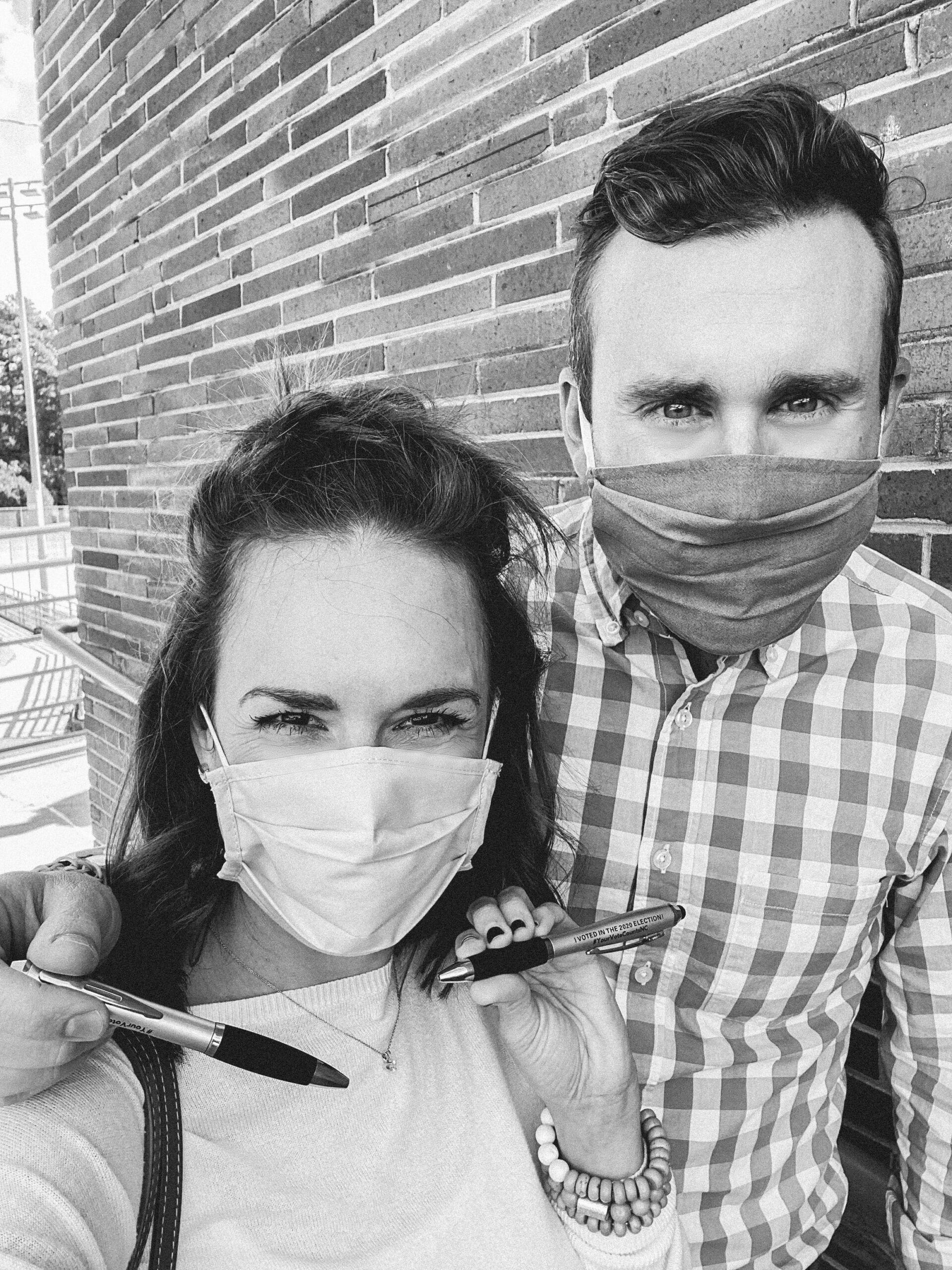 2. Breast Cancer Awareness Month
If you've been following along for awhile, you know that breast cancer runs in my family and I am a previvor who is passionate about
preventive care
and early detection. So I was honored to be invited to join the
Sutter Home for Hope
campaign to help bring further awareness of this disease. As part of the program, Sutter Home has released a limited-edition pink ribbon bottle where each purchase equals $1 donation to the
National Breast Cancer Foundation
to help support breast cancer research, treatment, and education across the United States. So grab a bottle from your
nearest retailer
and clink for pink!
And ladies, please, please, please schedule your mammogram today.

3. Halloween STEM Kit
One of my readers who runs Digi-Bridge, a Charlotte-based nonprofit, gifted us a Tricks with Treat STEM Kit and we've been having SO much fun doing the activities after school this week. The kit comes with 6 Halloween experiments (enough for 2 kids) including make your own ghost snot, growing a pumpkin with carbon dioxide, candy engineering, catching floating ghosts, digestive pudding putty and rainbow candy potions (pictured below)! All of the proceeds benefit Digi-Bridge too!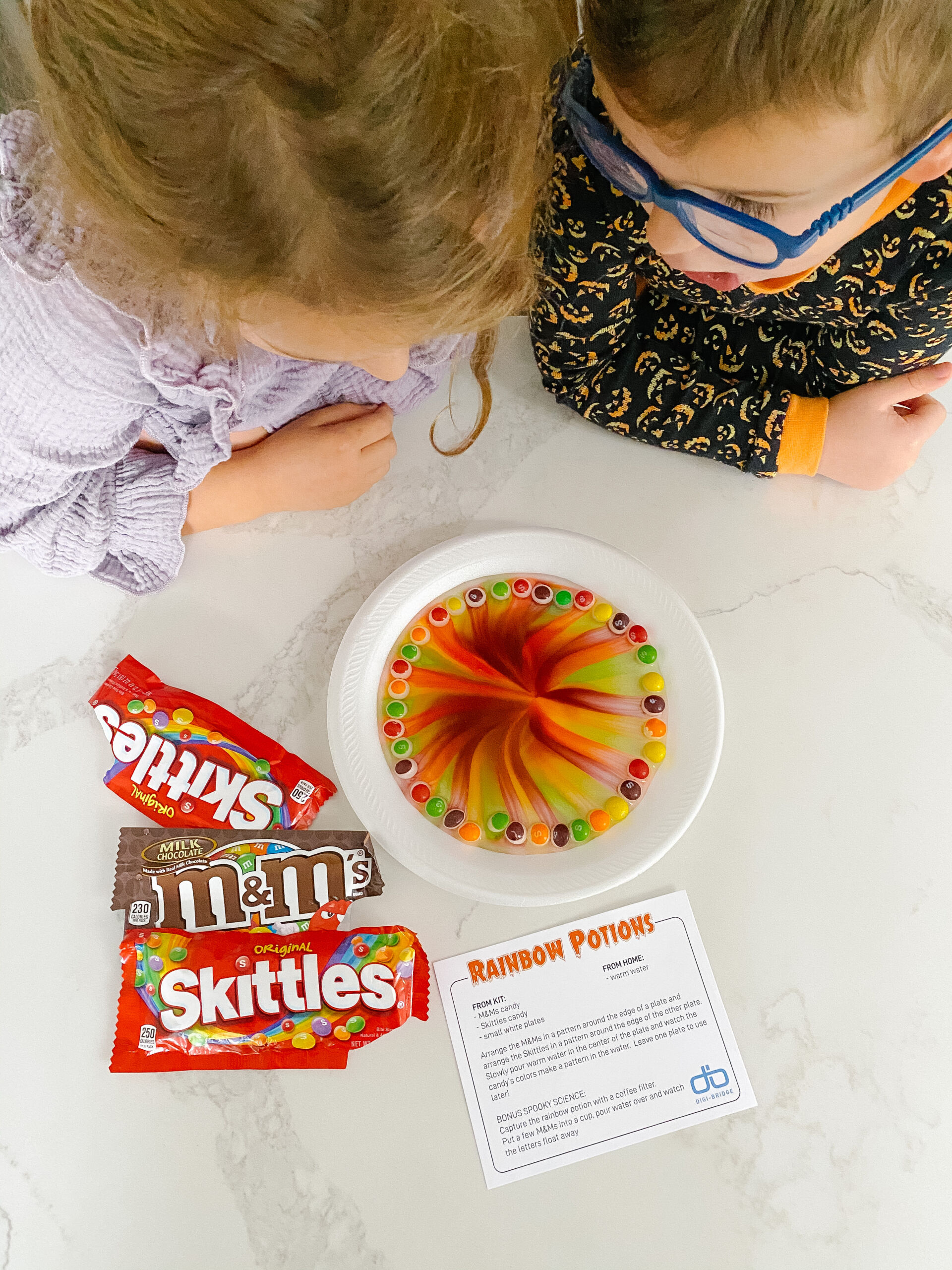 4. Trader Joe's Turkey Apple Cranberry Salad
IS BACK!!! This salad is one of my favorite seasonal items from Trader Joe's I discovered back in 2018! I've been eating it for lunch this week on top of arugula or on top of toasted bread.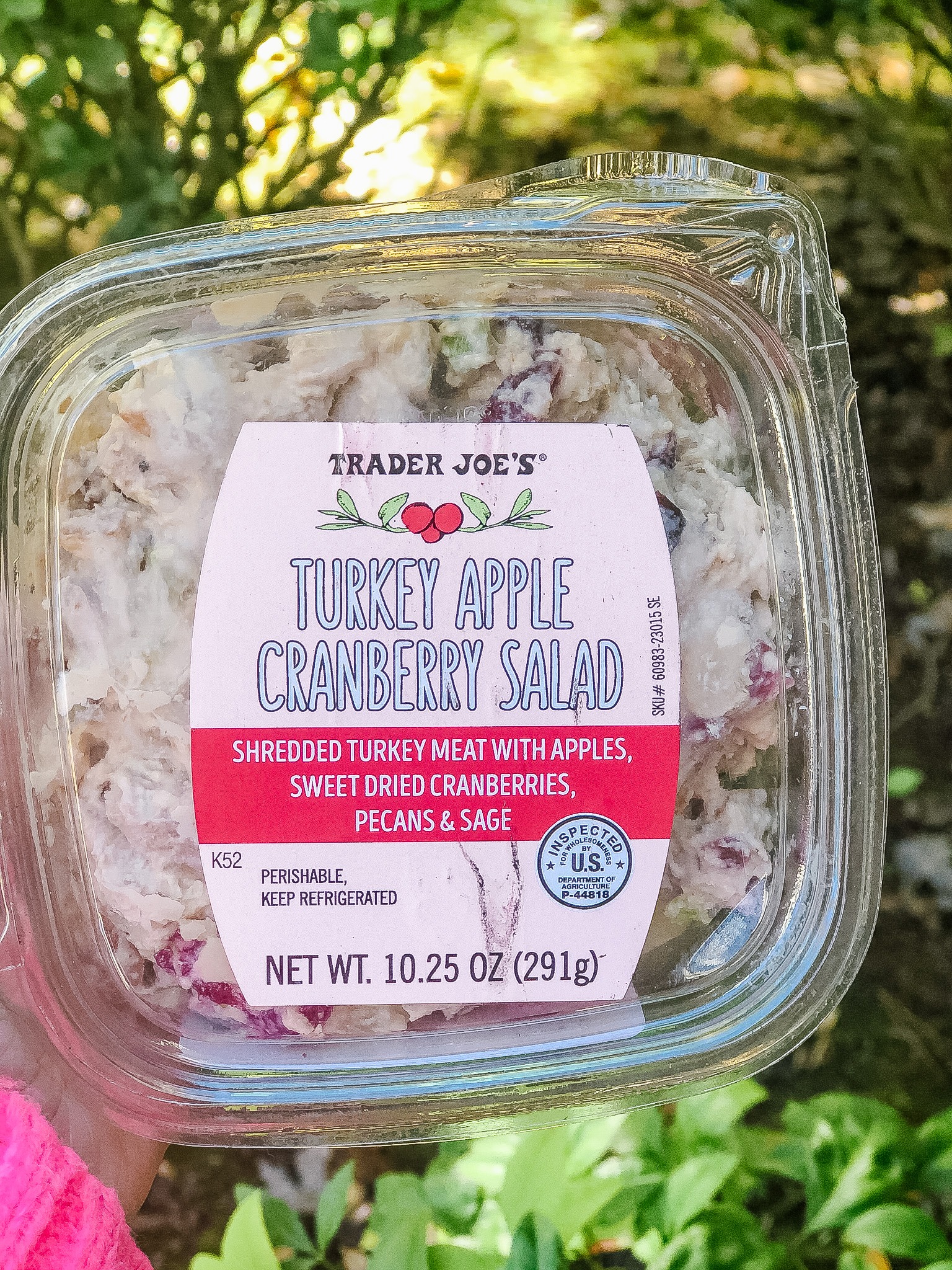 5. Courtney Lambert Fall Collection
My longtime reader, Courtney Lambert, sent me the most gorgeous bracelet stack from her new fall collection and I love it so much!! Courtney handcrafts high quality jewelry and I always look forward to her new collections. There are SO many good pieces in her fall line (like this Ryan bracelet!!!) and I highly recommend you go check her out!

In Case You Missed It