The soup that divided my readers on whether or not it was safe to eat after sitting out over night…Tomato Lentil Soup! I was so excited about this soup a few Sundays ago. Although the kids chose to pass on this one, Matt and I each devoured two bowls and planned to eat it again the following night. And then I woke up the next morning and realized I had left the soup out to cool down and never put it in the fridge!! I was SO mad at myself.
So I polled my Instagram readers to see if I should save or toss the soup and "toss the soup" was the more popular opinion…but only by a little bit (and there were thousands of votes)! I also received TONS of messages for both sides of the argument. Many readers recommended bringing the soup back to a boil for 15-20 minutes and eating it since it did not contain any meat. But then I also received very strong warnings against eating the soup (several from chefs too) stating that bacteria would have already begun to germinate overnight and could possibly survive the boiling process.
In the end, I tossed the soup because Matt said there was absolutely no way he'd eat it.
So it looks like I'll need to make this again ASAP…and set an alarm to put it in the refrigerator after it has cooled down.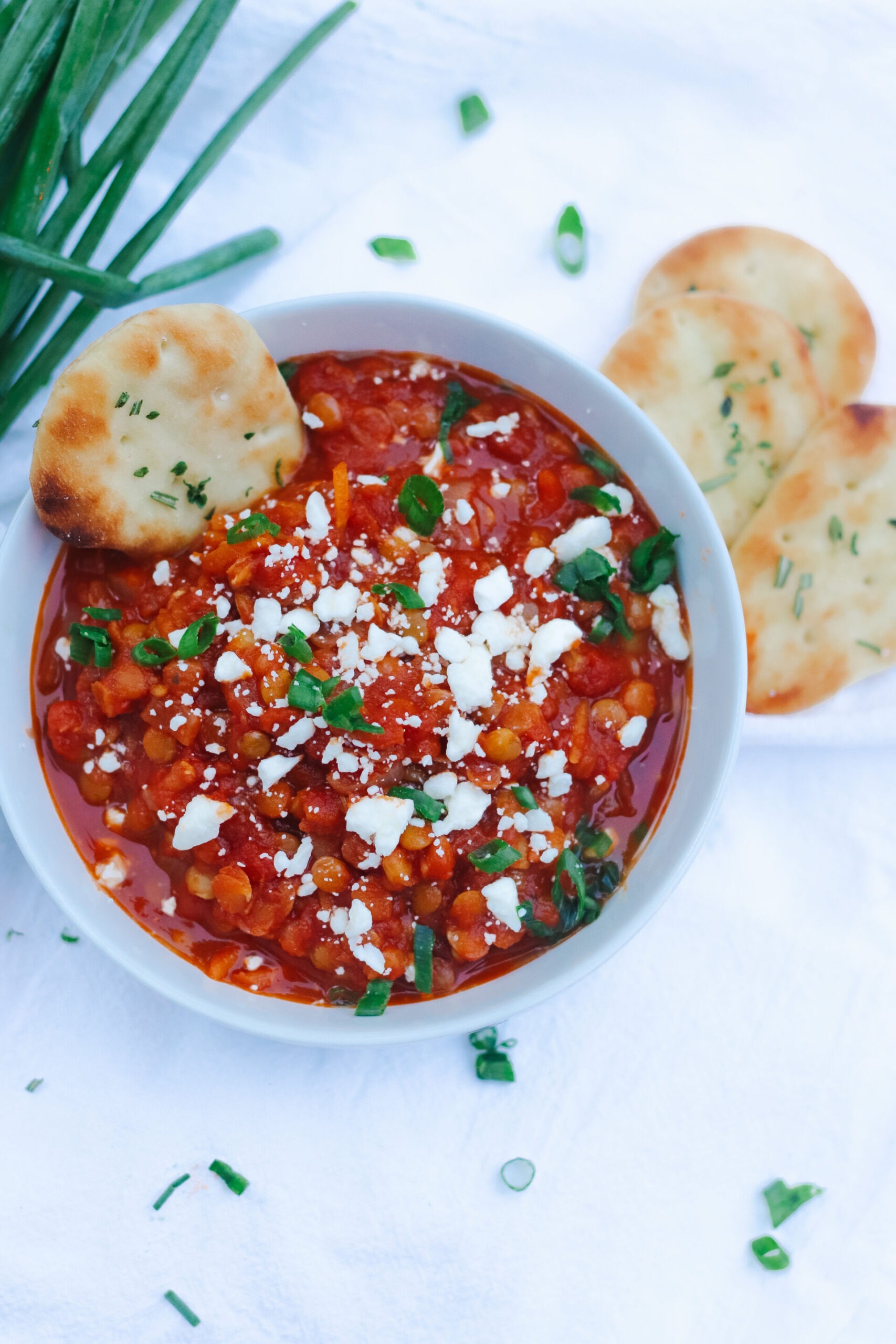 Tomato Lentil Soup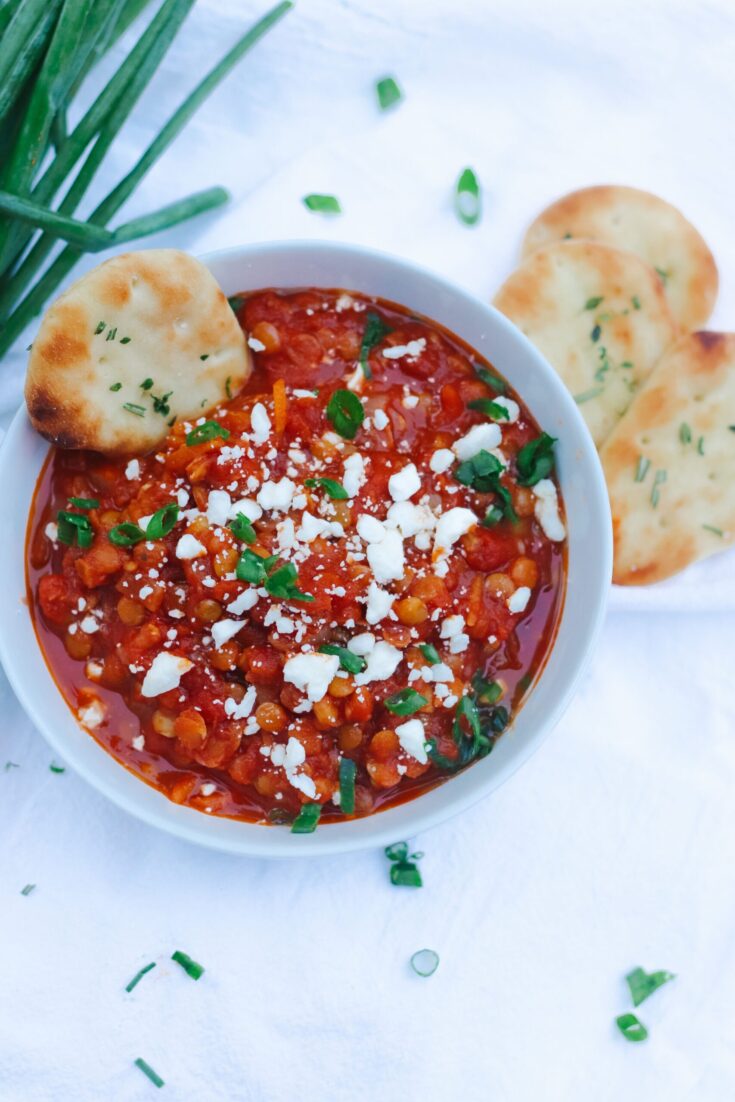 A quick an easy soup that is perfect for fall!
Ingredients
1 sweet onion, chopped
1 cup carrots, shredded
4 cloves garlic, minced
2 tbl olive oil
2 (28 oz) cans crushed tomatoes
32 oz vegetable broth
3/4 cup lentils, rinsed
salt and pepper
2 green onions, chopped
feta cheese
Instructions
Saute onion, carrots and garlic in olive oil in a large dutch oven over medium heat until tender (about 10 minutes)
Add tomatoes, broth and lentils. Bring to a boil then reduce heat and simmer uncovered for 20 minutes, stirring occasionally.
Stir in salt and pepper. Cook 25 minutes or until lentils are tender.
Serve with feta cheese and green onions sprinkled on top.
*consider pinning to save for later