Happy Friday!
1. Fully Vaccinated
Earlier this month I was extremely grateful to receive my second dose of the Pfizer vaccine! Matt received his too and we are over the moon to be fully vaccinated. I was pretty nervous about the second shot after hearing from several friends that they had flu-like symptoms for about 24 hours. The pharmacist administering my shot told me to drink a TON of water to reduce the chances of flu symptoms…and so I chugged water all day long for 2 days. I had a mild headache a few hours after getting the shot and the following day my arm and back was pretty sore. Other than that, I thankfully didn't experience any other symptoms. So if you're prepping for your second shot, drink lots of water!!!!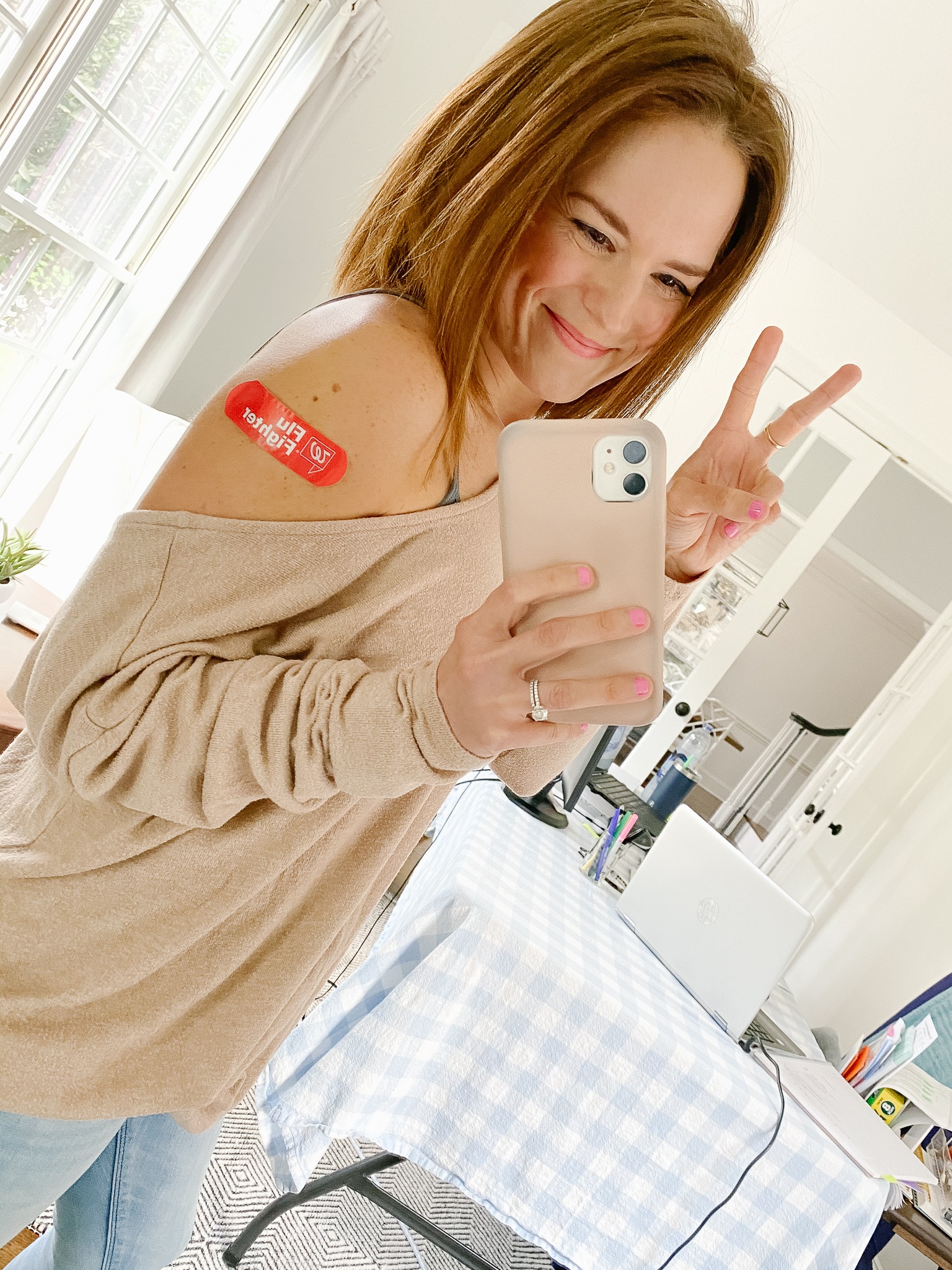 2. Book Review: The Push
I recently devoured The Push by Ashley Audrain in just two days, staying up late and listening to it in the middle of the night when I couldn't sleep. This reader recommended psychological drama was gut wrenching and sent me on an emotional rollercoaster — and yet, despite the sinister and disturbing story line (nature vs nurture), I couldn't put it down. The characters were all so interesting and the sad, twisted tale will have your stomach in knots. Warning (multiple trigger issues): this book is DARK, tragic and disturbing. It is definitely not for everyone as it includes domestic violence, child abuse and child death.

Book Summary: A tense, page-turning psychological drama about the making and breaking of a family—and a woman whose experience of motherhood is nothing at all what she hoped for—and everything she feared.
Blythe Connor is determined that she will be the warm, comforting mother to her new baby Violet that she herself never had.
But in the thick of motherhood's exhausting early days, Blythe becomes convinced that something is wrong with her daughter—she doesn't behave like most children do.
Or is it all in Blythe's head? Her husband, Fox, says she's imagining things. The more Fox dismisses her fears, the more Blythe begins to question her own sanity, and the more we begin to question what Blythe is telling us about her life as well.
Then their son Sam is born—and with him, Blythe has the blissful connection she'd always imagined with her child. Even Violet seems to love her little brother. But when life as they know it is changed in an instant, the devastating fall-out forces Blythe to face the truth.
The Push is a tour de force you will read in a sitting, an utterly immersive novel that will challenge everything you think you know about motherhood, about what we owe our children, and what it feels like when women are not believed.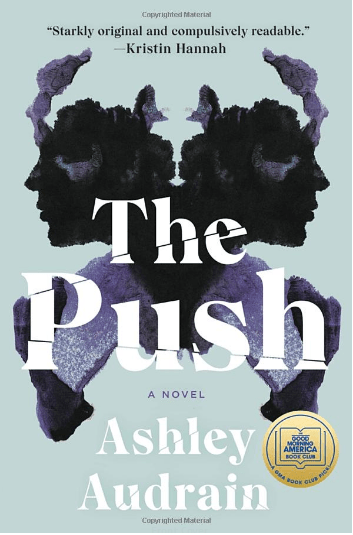 4. Masters Party
We had some friends over last Sunday to watch the Masters. The kids had a blast running around the yard together while the adults sipped Azaleas and ate pimento cheese sandwiches. It was a fun play date.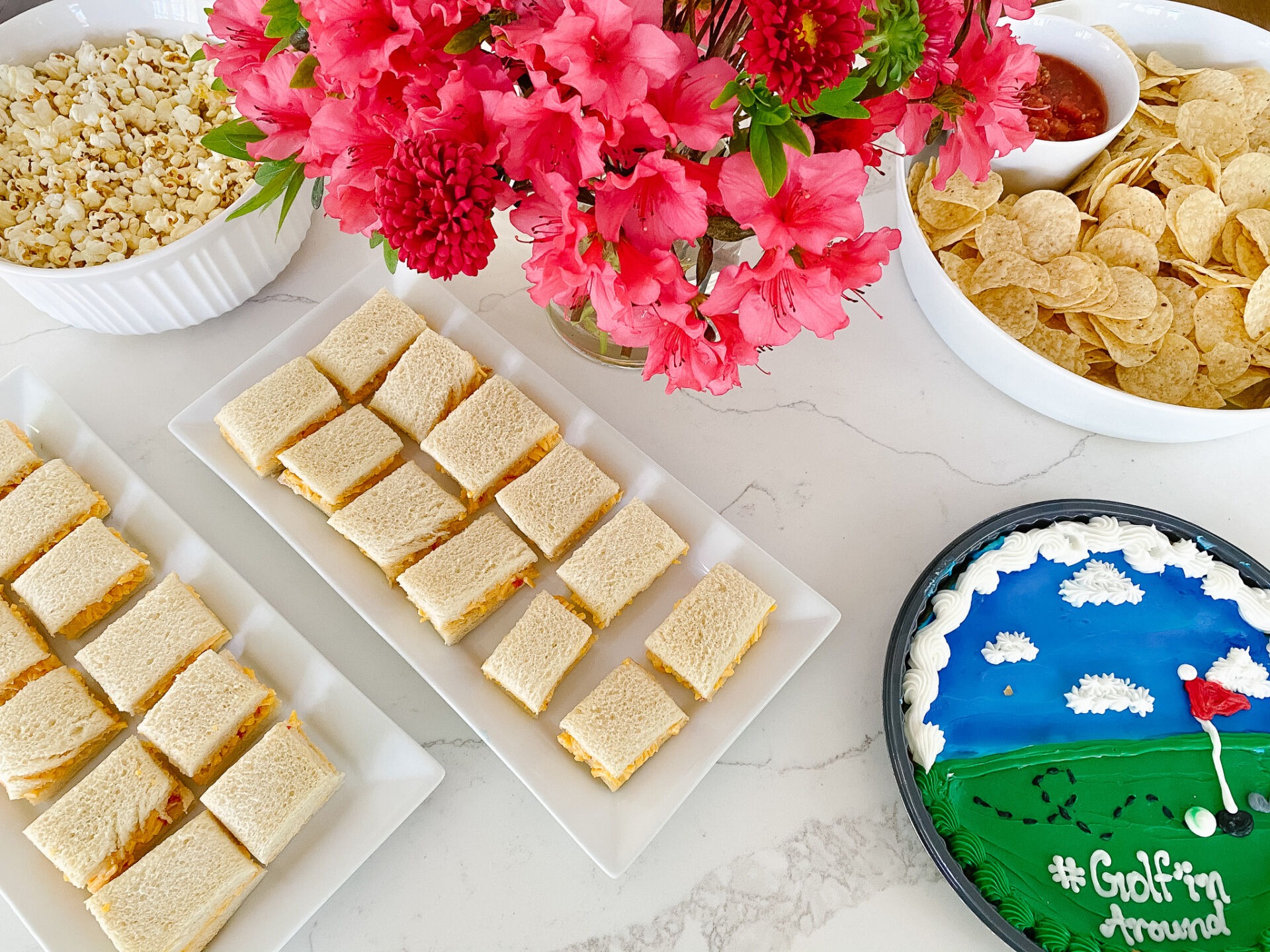 I thought it was so cute that Caroline wanted to make this "decoration" for the occasion.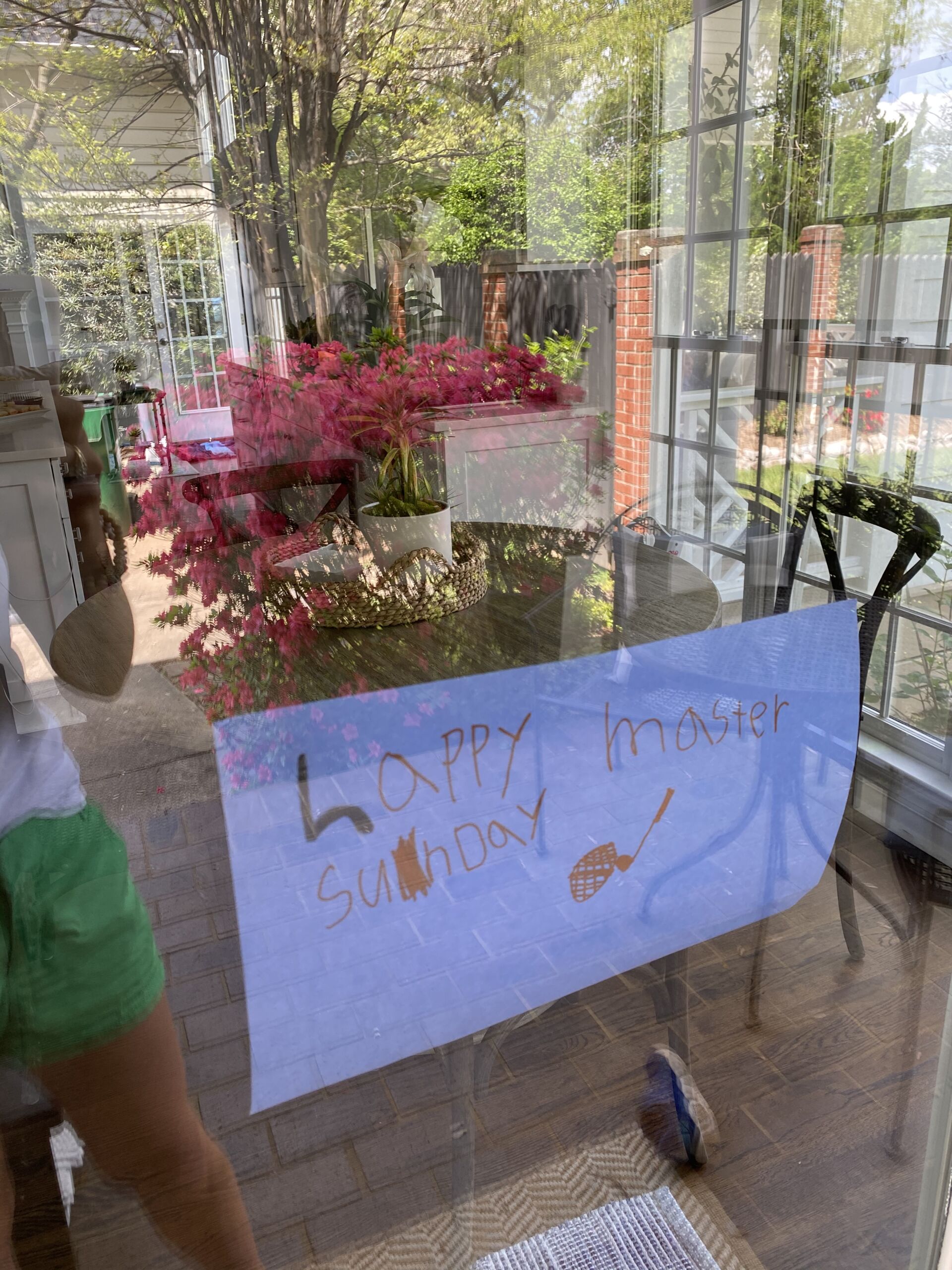 5. Recent Summer Purchases
I got these poolslide sandals for our beach trip and couldn't love them more. They are comfortable, cute and affordable — the perfect summer sandal.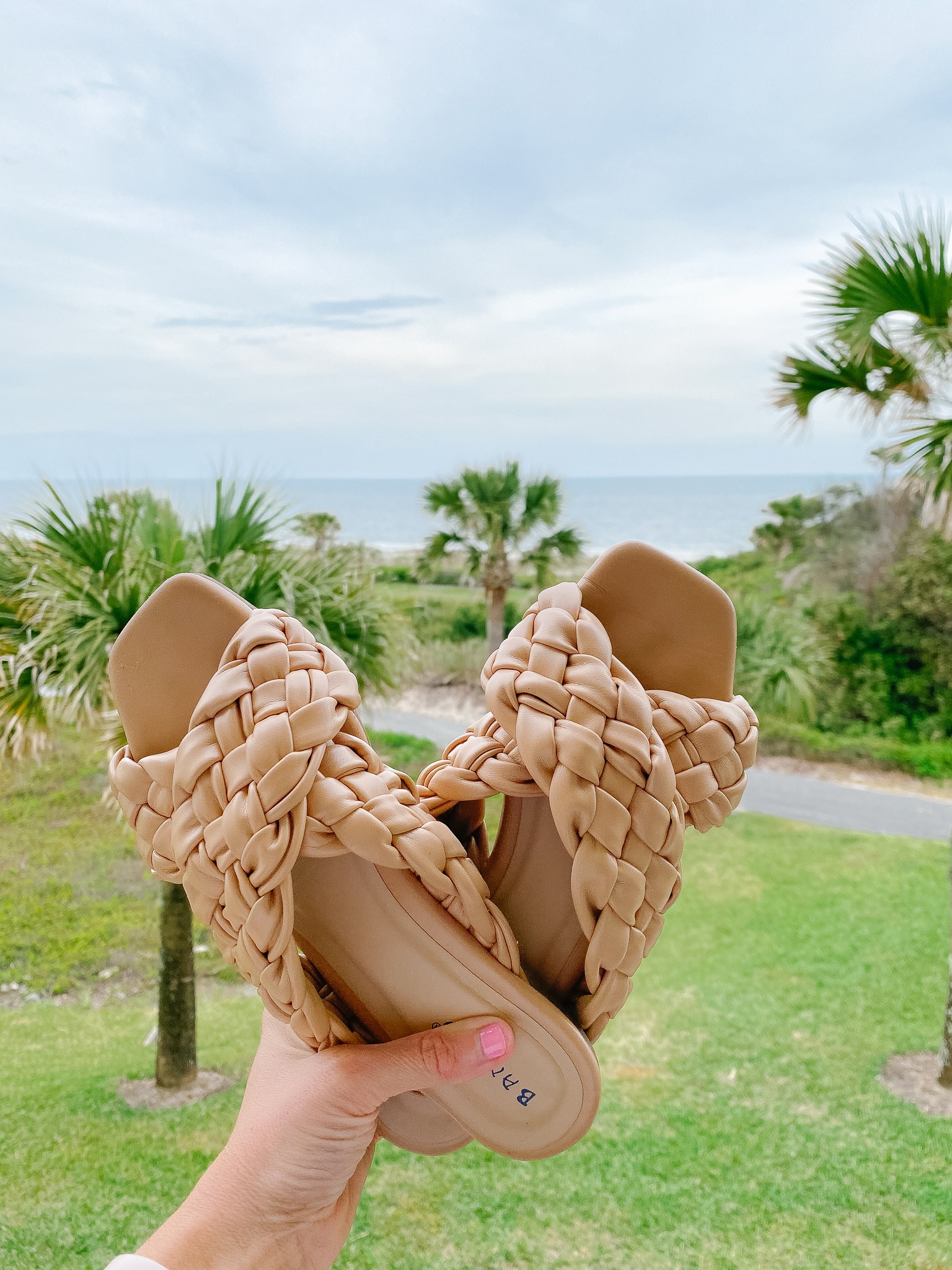 I was so excited to purchase this adorable cut out swim suit and sadly it did not work out. The cut outs hit me awkwardly. However, I'm hoping some of you taller girls can make it work because it's such a good price and so cute. It comes in black too!
Re-sharing an amazing product recommendation from my Spring Break post — the Supergoop! Glow Stick. My sister brought this 50 SPF sunscreen stick to the beach and I loved it so much that I immediately purchased one for myself. This dry-oil stick offers glow-boosting hydration and invisible SPF 50 protection. It rolls on SO smooth and leaves a dewy finish without an oily residue. This is going to be one of my top summer products. Highly recommend!!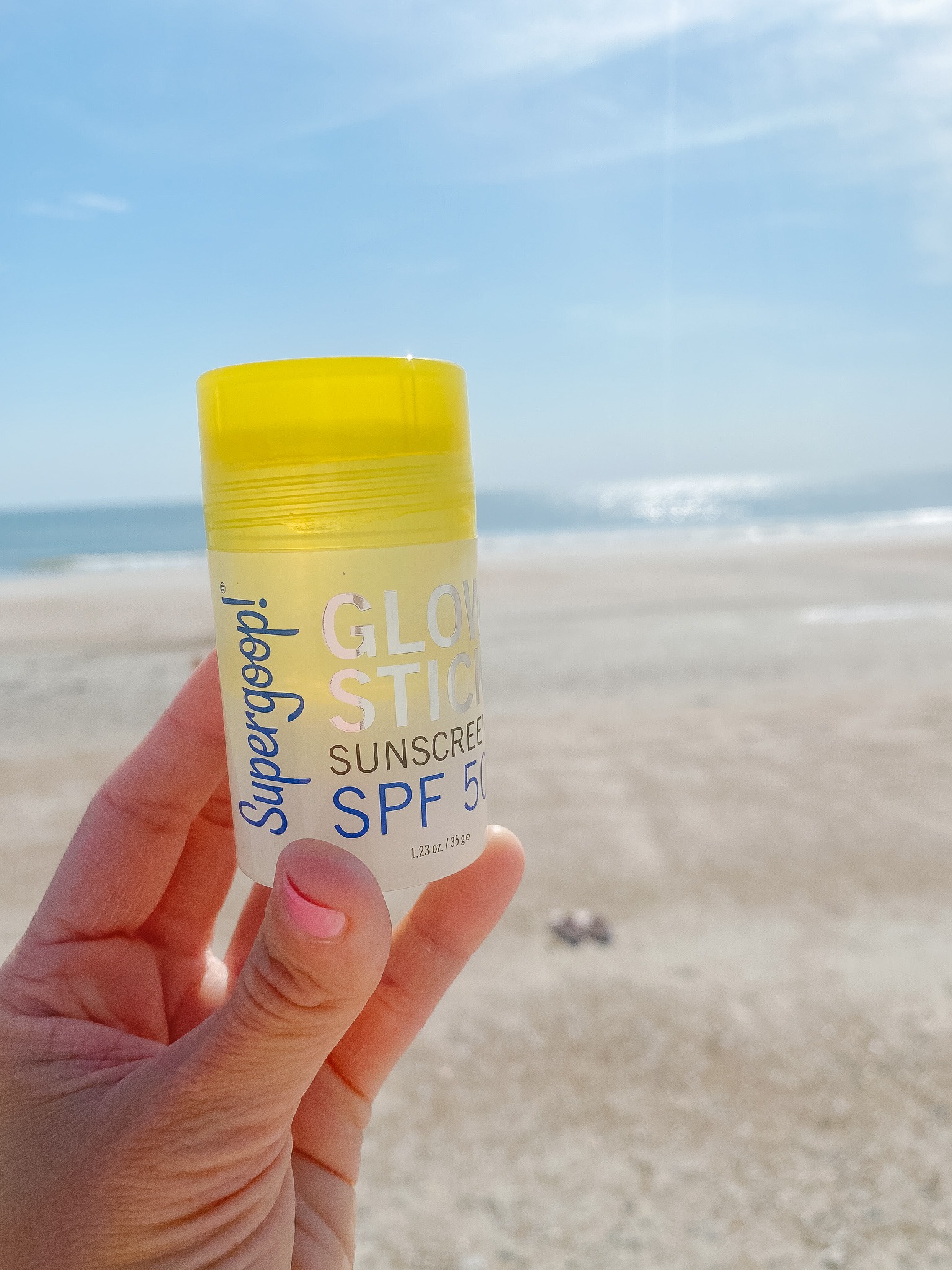 In Case You Missed It