If you liked my Sheet Pan Chicken Fajitas, you're going to love these Sheet Pan Steak Fajitas for your next taco night. Our kids really love switching up our taco meat fillings from week to week and steak is one of their very favorites. For best flavor, I highly recommend marinating your steak overnight!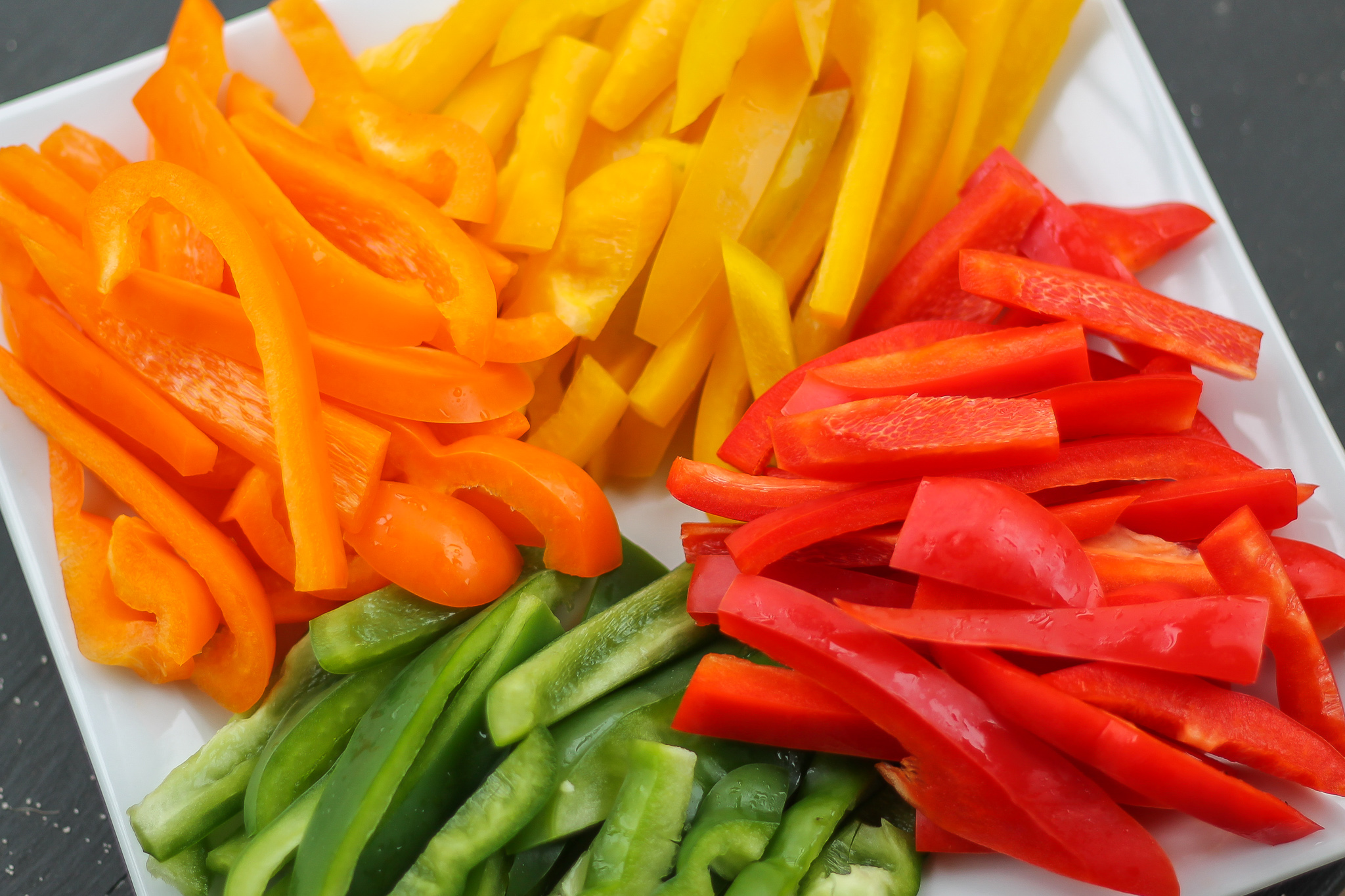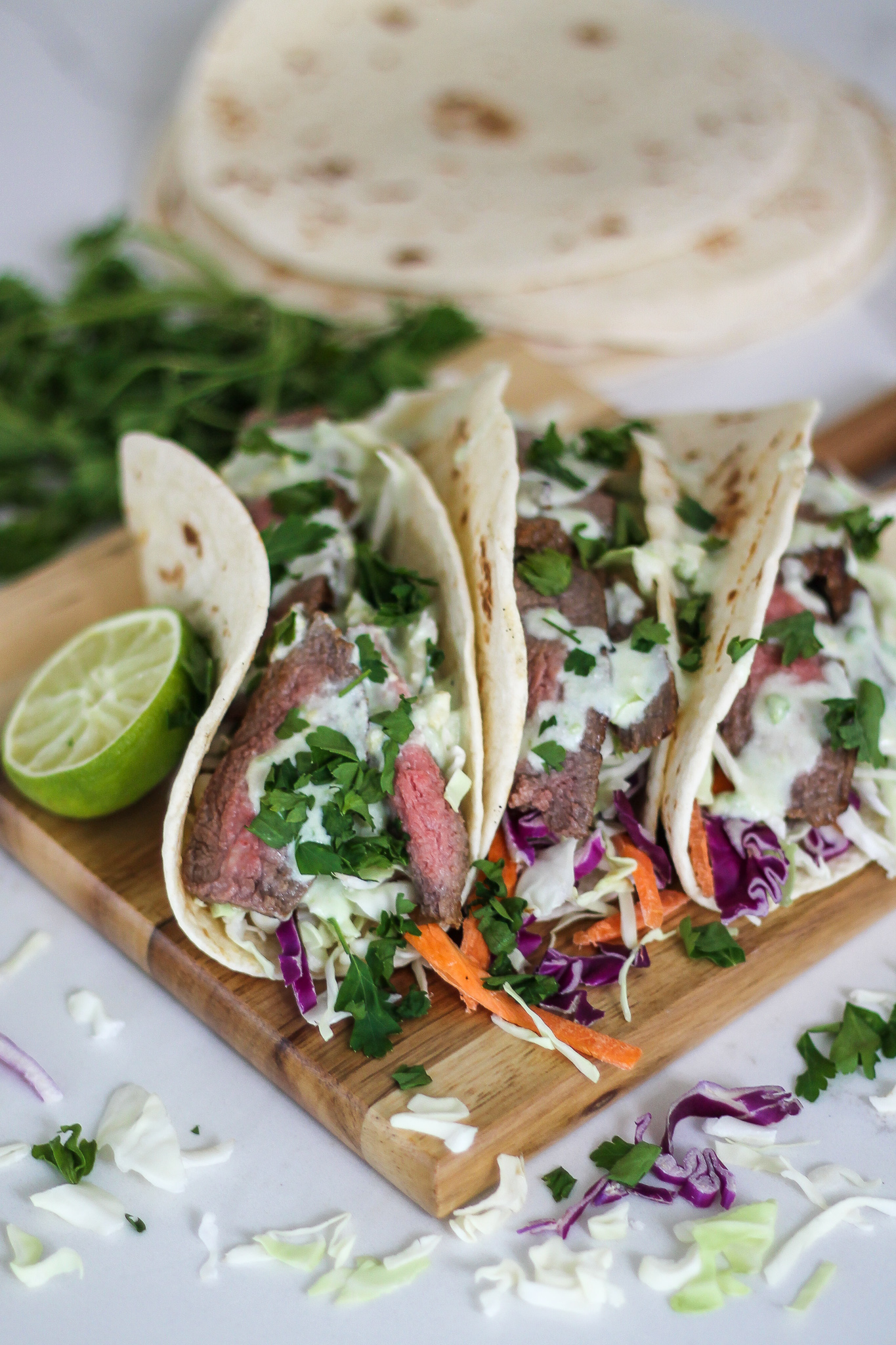 Fast Family Dinner: Sheet Pan Steak Fajitas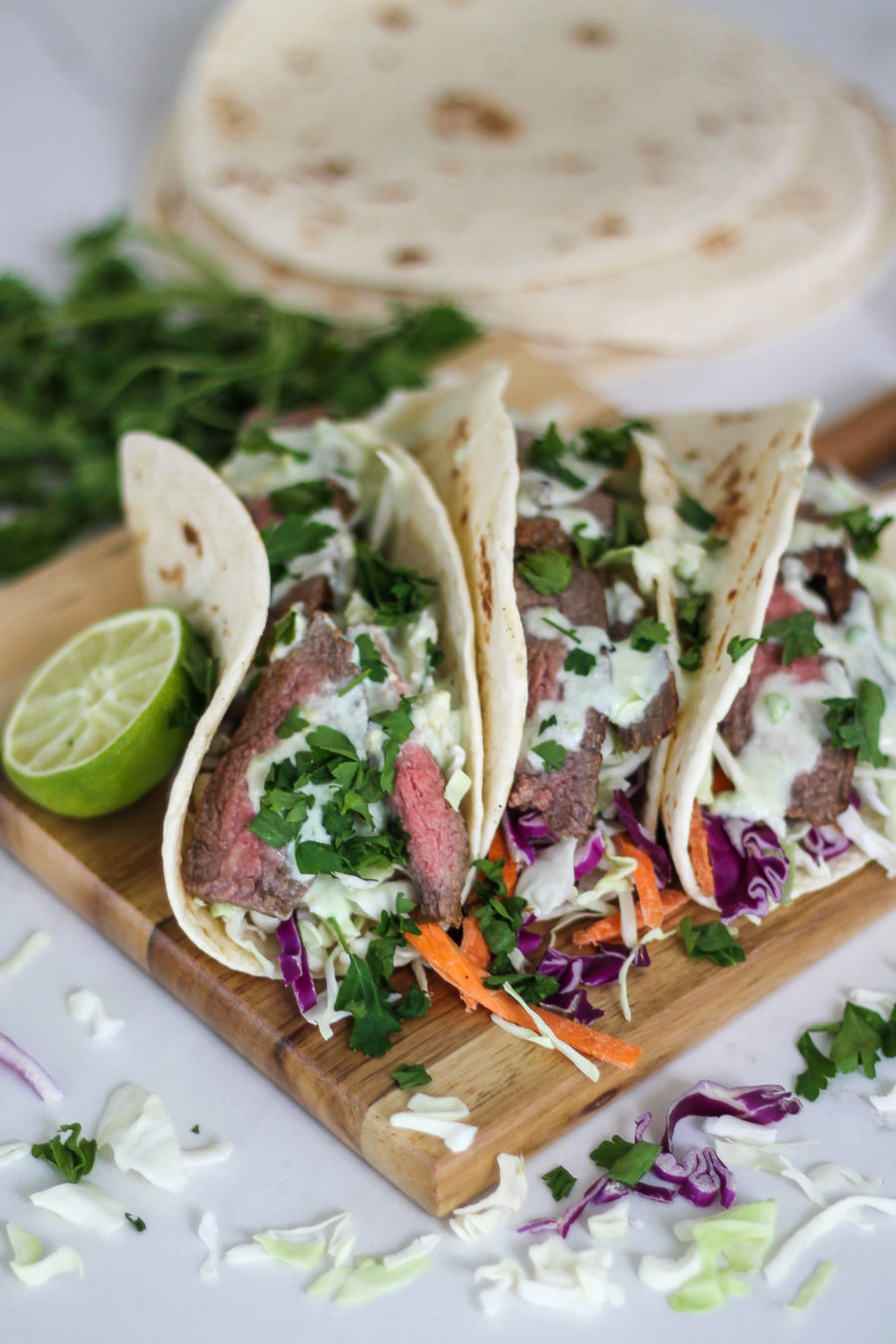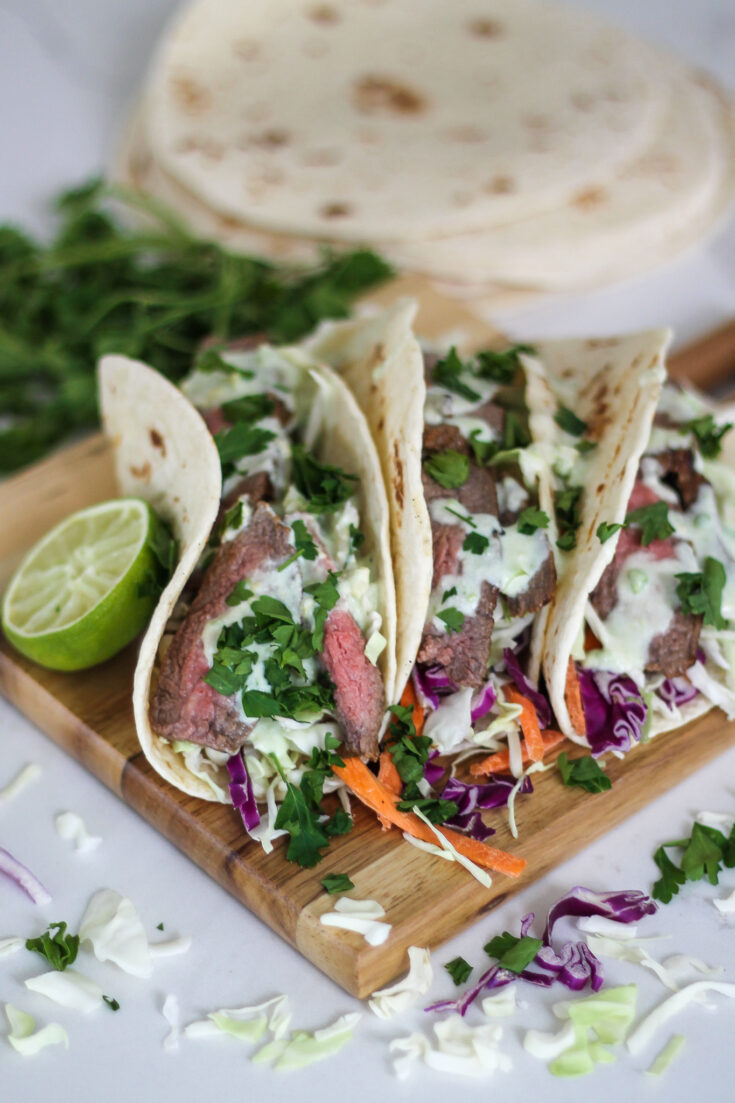 Ingredients
2 lbs flank steak
1 tablespoon chili powder
1 teaspoon garlic powder
1 teaspoon onion powder
1 teaspoon ground cumin
1 teaspoon paprika
2 tablespoons olive oil
1 tablespoon soy sauce
1 tablespoon lime juice
salt and pepper
3 bell peppers (in your preferred colors), sliced
1 small red onion, sliced
flour tortillas
toppings and garnishes of choice: cilantro, crema, lime juice, guacamole, shredded cabbage
Instructions
Preheat oven to 450 degrees.
In a small bowl combine chili powder, garlic powder, onion powder, cumin and paprika. Divide spice mixture in half.
In a large Ziploc bag, combine 1 tablespoon of olive oil, lime juice, soy sauce and 1/2 of spice mixture.
Add steak to bag and marinate for several hours or overnight.
On a large sheet pan, add peppers and onions. Drizzle with olive oil and sprinkle with remaining spice mixture, turning to coat. Add steak to sheet pan. Sprinkle with salt and pepper.
Bake at 450 degrees for 12-15 minutes, then broil on high for additional 2 minutes. Use a meat thermometer to check internal temperature (140 for medium rare to 150 for medium).
Let steak rest for at least 10 minutes before slicing.
Serve in tortillas with favorite toppings.
*pin to save for later