Happy Friday! I feel like I say this every week…but…it's been a super busy week! Both kids started summer camp and swim team this week and are loving their new summer activities! Even though new drop-off and pick-up times are always a bit of an adjustment for us, it is really nice to have one drop-off and pick-up location for both kids!
In other news, I am officially launching a monthly newsletter! Yay! This has been on my to do list forever and it's finally happening! The newsletter will feature all of my content in one place each month and also include some bonus content! To subscribe, scroll to the bottom of my blog until you see "Never Miss A Post!" and drop your email in!
One more announcement (and favor) before we get down to the 5! As y'all know, I am suuuuuper selective about sponsored content. As a part time blogger, I honestly don't have the bandwidth to take on many partnerships so I only commit to the ones that are truly a fit for me to help cover my website expenses (and justify the time I put into blogging). Walmart is one of the partners I really love working with as they give me a lot of creative freedom when creating my content. Anyway, last month's campaign was paused for several weeks before I received the green light to go live with my Favorite Vacation Hacks post. And then I received a tight turnaround for this month's Father's Day campaign (going live next week). Even though I work extra hard to make these posts valuable to my readers and sponsored content makes up a very low percentage of my posts, I know back-to-back weeks can feel like a lot and I wanted to let y'all know I'm not planning to push out weekly sponsored content. As for my favor, brands continue to partner with bloggers based on the engagement they receive so it would mean the absolute world to me if you would like/comment/save my sponsored Instagram posts so I can show my partners that my readers are finding my content valuable. From the bottom of my heart, thank you, thank you, thank you!!
Alright, let's get down to it!
1. Summer Swim Team
Earlier this week our kids tried out for summer swim team! When I saw the "swim team informational meeting & try-outs" announcement I thought it would be a great way to sharpen both kids' swim skills, meet some new friends and have some extra pool time this summer. And Matt was on board and excited about swim team because this was his sport of choice for like 14 years (his dad even coached his Team). However, when we got to the pool I quickly learned that swim team is much more intense and quite the commitment (two evening practices each week plus weekend swim meets, and an optional additional weekend practice — phew!).
The try-out test had me extremely anxious for Thomas as he is definitely not our strong swimmer and had to swim the entire length of the pool free-style (which he has never done). I was so worried he would get cut from the team for not making it to the end of the pool…and then have to sit poolside for Caroline's swim team practices/meets all summer. While it was definitely not in perfect form, I was extremely proud to watch his determination as he swam as hard as he could to make it to the end. I could see the exhaustion across his face and in his little legs as he kicked so hard using every ounce of energy left in him. Once he got about halfway and stopped, Caroline jumped in the pool after him and cheered him on as she lapped him during her try-out…and both kids made it to the wall together…and are officially on the Team! Hooray? Kidding. Hooray!
Even though the kids were elated for swim team, I am hoping it won't be too much for them (mostly Thomas as this is his first summer of no naps and full day camp). Plus Thomas is already obsessed with golf camp which requires one evening practice each week too. So we're going to see how it goes.
Now I need to go track down the correct swim team suits, caps and goggles…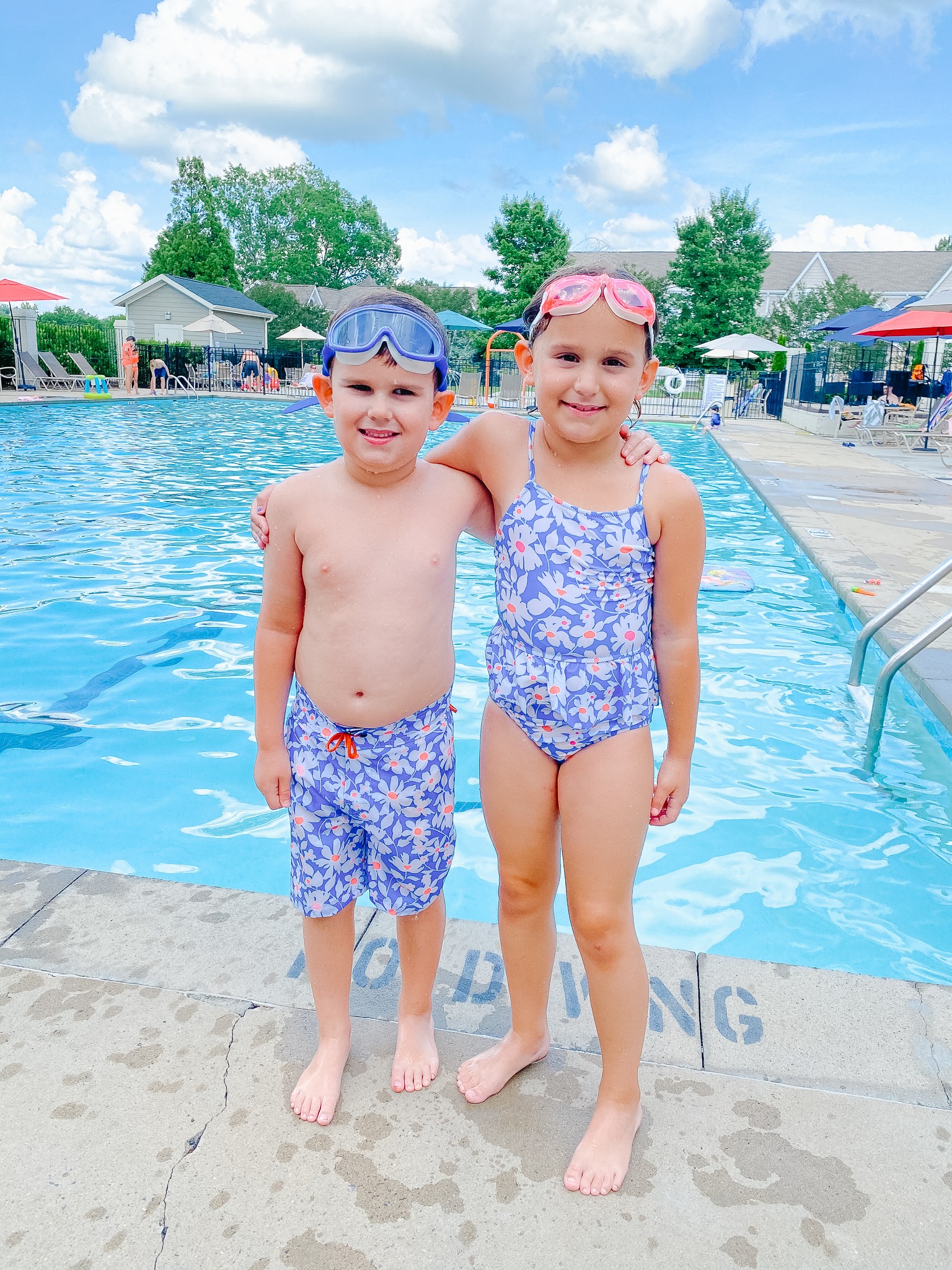 2. Book Review: The One
Rating 5/5: A few weeks ago I devoured The One by John Marrs in two days. This is one of my very favorite books I've read this year and only the second one I've rated 5 out of 5 stars. The plot was sooooooooooo fascinating and the characters were unique and well developed. I recommend reading this book and then watch the Netflix series afterwards (although the series is very different from the book)!
Book Summary: How far would you go to find The One?
A simple DNA test is all it takes. Just a quick mouth swab and soon you'll be matched with your perfect partner the one you are genetically made for.
That's the promise made by Match Your DNA. A decade ago, the company announced that they had found the gene that pairs each of us with our soul mate. Since then, millions of people around the world have been matched. But the discovery has its downsides: test results have led to the breakup of countless relationships and upended the traditional ideas of dating, romance and love.
Now five very different people have received the notification that they've been "Matched." They're each about to meet their one true love. But "happily ever after" isn't guaranteed for everyone. Because even soul mates have secrets. And some are more shocking than others…
A word-of-mouth hit in the United Kingdom, The One is a fascinating novel that shows how even the simplest discoveries can have complicated consequences. (less)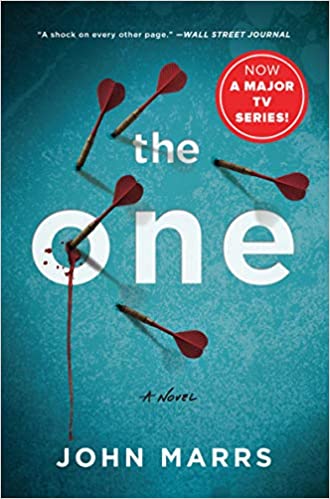 3. Pineapple, Bacon, Chicken Kabobs
Last weekend we grilled the most delicious kabobs and I wanted to share the combo of ingredients. Caroline and I made a dozen skewers stacked with fresh pineapple, bacon, green bell pepper, red onion and marinated chicken. I had never thought to add bacon to my kabobs but saw it in a recipe I came across and my goodness it was so good!! I fried the bacon for a few minutes in my air fryer so it was mostly cooked but not crispy (and still easily to fold onto the skewer). You could use any Hawaiian or teriyaki marinade for the chicken. I used Lawry's Hawaiian Marinade since I had it on hand and it was perfect. Then Matt grilled the chicken kabobs for about 5-7 minutes on each side. I highly recommend this kabob combo!!

Maybe this was a Florida thing, but does Australian Gold Sunscreen take you back to high school days laying by the pool? This sunscreen along with Banana Boat tanning oil (omg, I still cringe thinking about this) were my go to. Anyway, I about died laughing when my sister pulled this throwback out of her pool bag. She said she had the same reaction when her bestie pulled it out a few weeks earlier…and then she used it and loved it so much she purchased her own bottle. So then I used it…and immediately purchased it. I forgot how amazing this sunscreen smells and use it on my legs and arms (will forever use Supergoop for my face). And now Matt is obsessed with it and won't use anything else. And it is so much less expensive than the other sunscreens in my bag. Anyway, I highly recommend scooping up a bottle.


5. New Summer Outfit
I am still searching for some good summer outfits and so far this one is my favorite one! I think these may be the only jean shorts I'll wear this summer. I found them through my friend Stephanie and y'all went wild over them when I posted them on IG last week! They are high rise, the perfect amount of distressing, have a good stretch and are $18!
And this peplum swing top is perfect for super hot days — its thin (not not see-through) & breezy, cute and on major sale! It runs short and has adjustable straps.
Lastly, these poolside sandals are finally back in stock! Matt keeps asking me if I'm going to wear any other shoes this summer because I've been wearing them every day lately. They are so comfortable and easy to dress up or down. They run tight so size up if you're on the fence.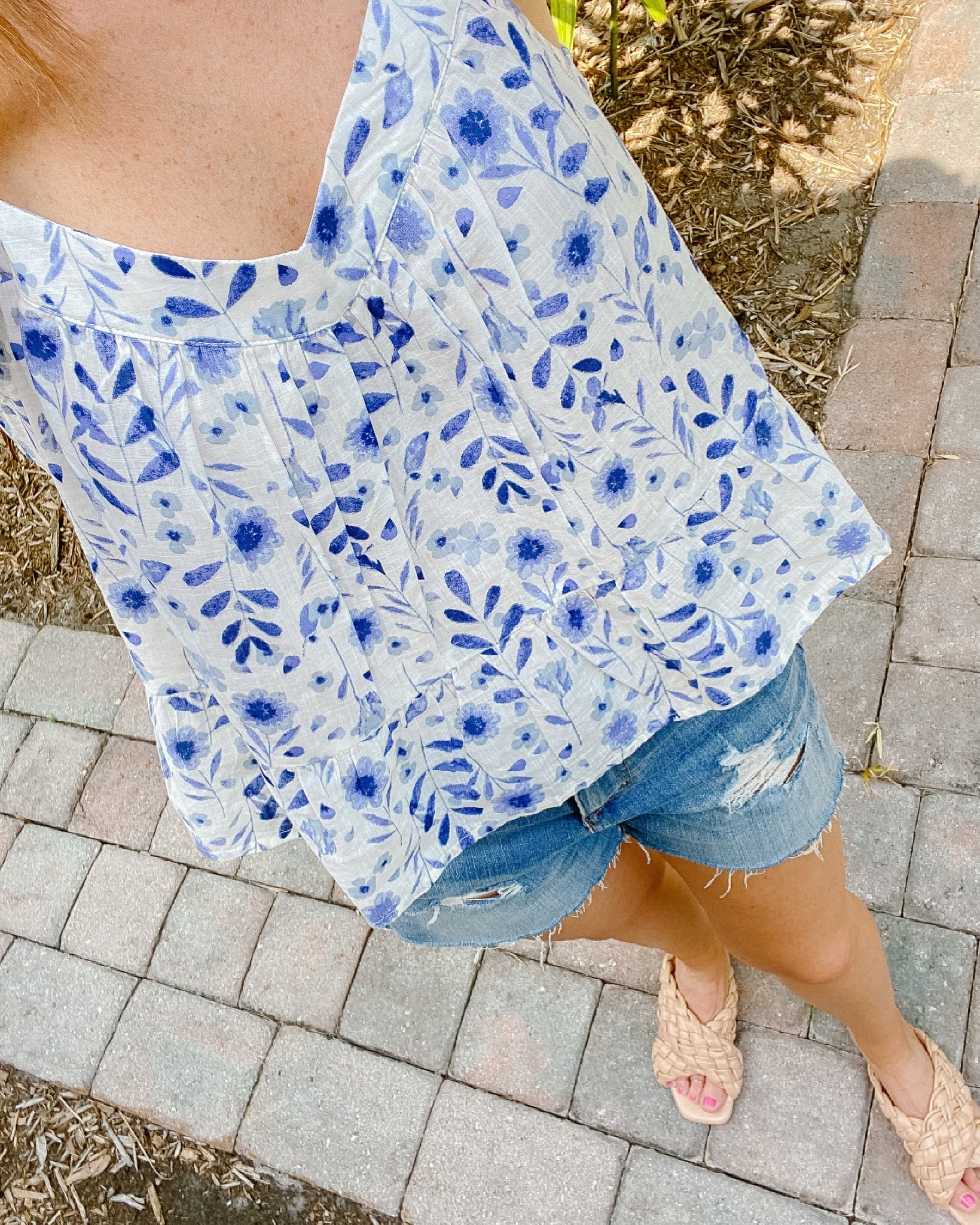 Happy weekend, friends! And thank you again for your support on my campaigns! xo
In Case You Missed It