Happy Friday!
1. Summer Updates
It's wild to think we are finishing up week 7 of summer already. We've been busy checking off lots of fun activities on our (ever-evolving) Summer Bucket List on the weekends! We continue to add and remove items from the list as our summer progresses and the kids frequently change their activity requests. Caroline loves checking the boxes, but let's be honest — the list is really for me and my summertime working mom guilt. It selfishly serves as a reminder in the middle of my kitchen that I'm doing my best to make magical summer moments for our kids…while also working full time…and blogging part time. I live for the weekends right now. The weekends are a blast. They are also exhausting, but worth it to get out of my house (where the walls close in on me) and do something fun as a family. However, it's during the work week that I struggle (big time)…
First, I intentionally selected a variety of camps this summer because I was worried if we picked just one and they hated it, well…I would hear about it for 12 long weeks (which happened to me last summer with Caroline and was super rough). Admittedly, this has created SO much extra work for me and Matt although the kids have really loved each camp so far. So every week (or every two weeks) we re-adjust our routine for the next camp. That means figuring out new drop-off/pick-up windows, completing all the forms for Monday and emptying and repacking their their backpacks and lunchboxes every night (some camps require a swim suit, change of clothes, goggles, towels, etc. while others require a mask, sweater and a kosher lunch). It's so much to keep up with every night and our laundry is OUT OF CONTROL right now. Shout out to Matt for tackling a load of laundry every night to keep the overfilled laundry tub from spilling over onto the floor.
But the biggest pang of mom guilt comes at 4 pm — every single day. Almost every camp ends between 3:30 – 4 pm, which is pretty difficult for working parents. Some of the camps offer extended care for an additional cost but it doesn't make sense to pay for it since the kids have evening swim team and golf lessons that require an early pick-up anyway. So once I get the kids home I immediately hop back into work mode. And then it starts…no matter how hard I try to set the expectation, the kids immediately begin interrupting my work focus with "How much longer do you have to work? You are always on your computer!" and "Why can't you take us to the pool?!" and "We're bored! We're hungry! What are we supposed to do?" and "Hey! Are you on a call?" And after awhile the overwhelm spikes and I'm yelling at them. And then I feel awful as I pack up my laptop, snacks and pool bag for swim team practice…where I am that mom working on a laptop poolside (next to the tan mamas drinking white claws and throwing dive sticks into the pool for their kids).
I didn't mean to ramble on this long. And I didn't mean to be a debbie-downer, but I also wanted to be transparent that behind this perfectly pinterest-y summer bucket list and super fun weekend recaps…is a mom who is struggling.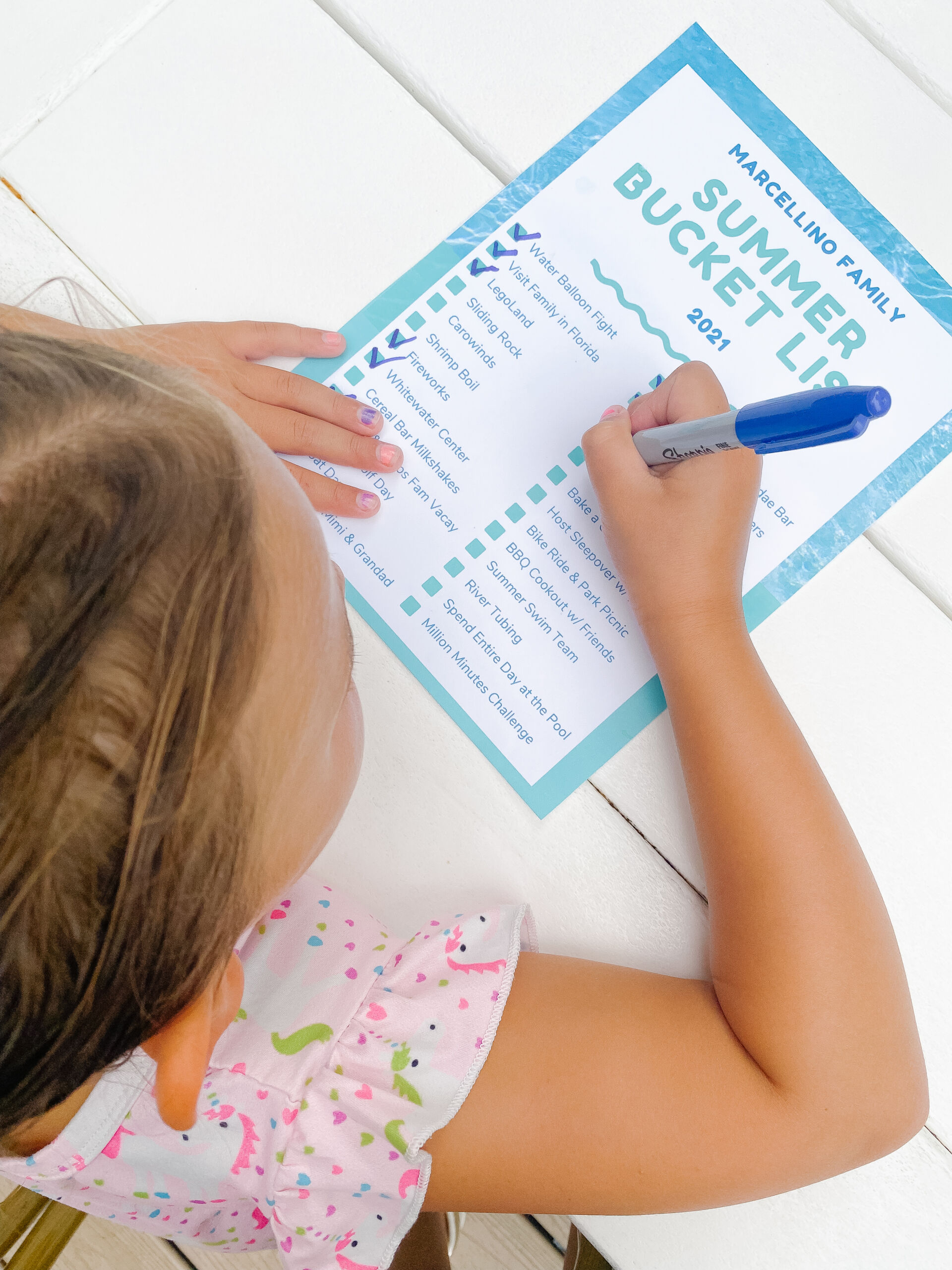 2. Digital Calendar Recommendations
I polled y'all for help identifying a unicorn — I am desperately looking for a digital calendar that I can 1. hang on my fridge for everyone to see (it really helps to see the entire month at a time) and 2. sync multiple calendars to. We already have and use Cozi but want a massive digital calendar for the fridge so I can quickly glance to see who is on pick-up/drop-off, reminders/tasks (ie: change the air filters), activities for each kid (coded in different colors), weekend plans, etc. And the amount of messages I received from y'all asking me to share the results leads me to believe y'all feel the same! In between the sea of "please share" messages were a few recommendations that I promised to share!
Skylight Frame ($159): This calendar is SO close to checking all the boxes for me and was the most popular recommendation. I love the design and all of the features. However, it must be plugged into the wall to work so it would have to sit on our counter top and I know the cord would drive me crazy (our outlets are hidden underneath our cabinets). Several readers shared this same complaint with me and mentioned they had their frame mounted to a wall and dropped the cord behind the wall!

From their website: Skylight Calendar is a wifi-connected digital display for all your family photos and calendar events. It has a 10" touch screen that shows your family's schedule and photos with extraordinary clarity, color, and brilliance. It is the perfect size for a desk, kitchen counter or to be hung on a wall. Skylight Calendar lets every member of your family synchronize their events in one place. It will automatically display your family's events, to-do's and grocery list, so your kids, spouse, and babysitter never miss a thing! Skylight Calendar also has an optional photo slideshow screensaver, which displays your photos when you're not actively tapping the Calendar screen. Simply email photos to your Calendar and they'll show up in the screensaver!

DAKboard ($399 + monthly subscription): A pricier option, this home dashboard offers absolutely anything you could ever need or want to stay organized. This product was the second most popular recommendation and offers so much that I would checking out their website. I love that this one can hang on a wall (still confirming if I can hang on my fridge) and doesn't require a plug. The dashboard is not a touch-screen (everything is managed from your phone) and requires a monthly subscription if you want to tap into a lot of the features.

From their website: DAKboard is a customizable display for photos, calendar, news, weather and so much more! It supports calendar syncing with Google Calendar, iCloud Calendar, Facebook and other online calendar services! Choose an agenda style to see the next few days, or display your events on a full monthly calendar. DAKboard makes a perfect digital family planner!

Hearth Display ($479 + required monthly subscription): VERY similar to DAKboard but features a touch-screen, requires a plug to operate and also requires a monthly subscription (no free version option). It has not launched yet but they are accepting pre-orders with the option to add on a white-glove installation service.

From their website: H

earth replaces the white board, the scheduling apps, the post it notes on the fridge, the school calendar taped to the wall, the text messages and emails that get lost – all the things parents use every day to stay organized.

iPad: Several recommendations to mount an iPad to the fridge and keep it open to the Cozi calendar!
3. Summer Favorites Right Now
With pool time at camp each day and swim lessons several evenings a week, we have been super diligent about putting drying aid drops in the kids' ears each night at bedtime. Swim Ear drops came highly recommended to us after both kids got swimmers ear last summer and we've been using it ever since! And so far (knock on wood), we've been able to avoid the swimmers ear this summer.
We recently surprised Caroline with a mermaid tail and she is absolutely obsessed with it. I was definitely on the fence over this purchase due to safety concerns but she is swimming SO well with these fins and it's so fun to watch her swim like a mermaid. Earlier this week I was passing through the family room and spotted her wearing her fins on the couch while watching TV. It was so cute and I love how happy this little tail makes her.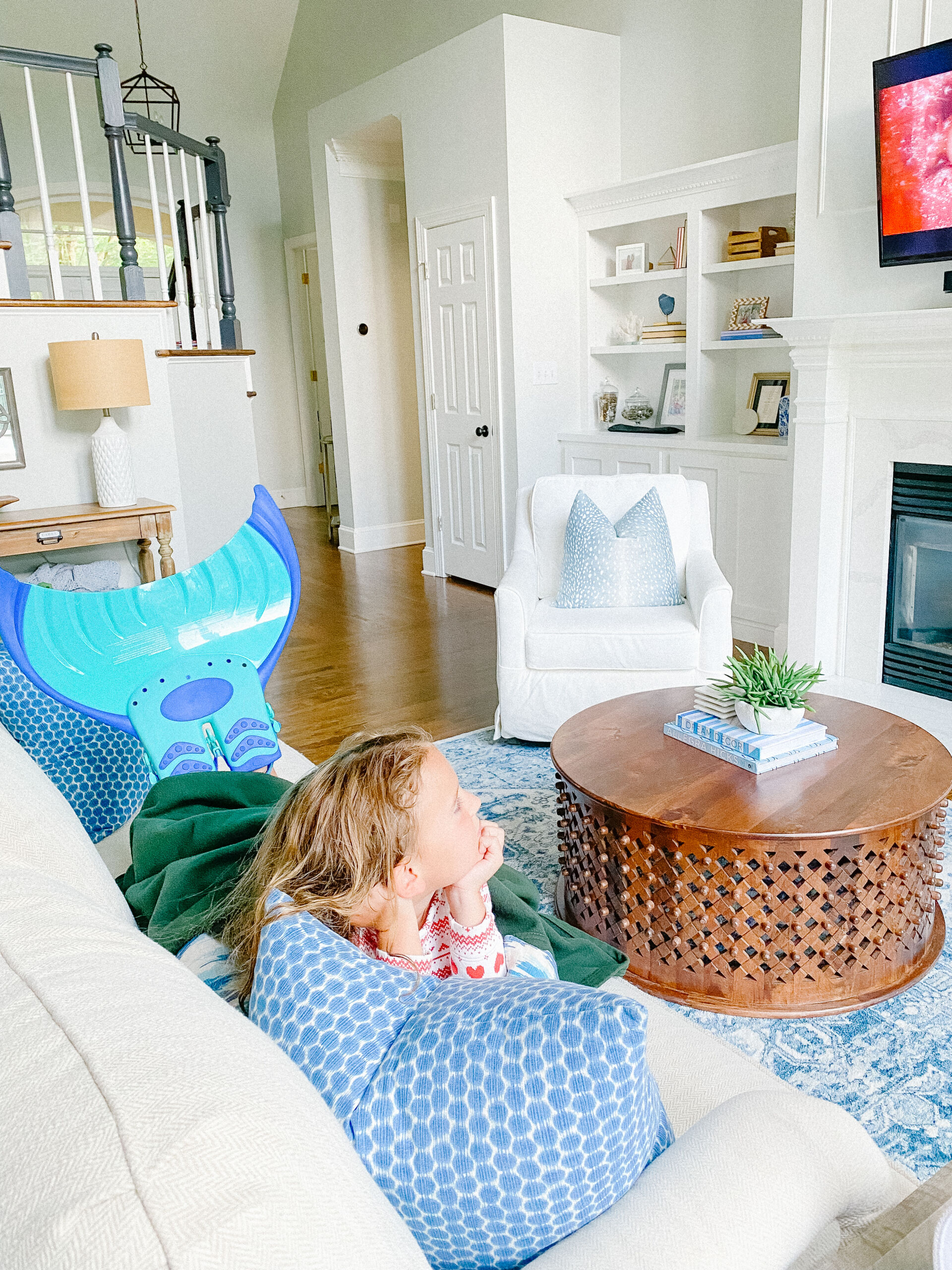 Summer Pajamas
One of my favorite summer hacks right now is showering the kids at the pool after swim team and getting them dressed in their pajamas before we head home! It has been a game changer for us. Anyway, I realized a few weeks ago that both kids only had long sleeve pajama sets so I ordered them both some new sets and they are SO cute, affordable and the kids LOVE them!
Caroline loves nightgowns and I do too since she doesn't grow out of them as fast as the 2-piece pajamas. This nightgown set comes in a 2-pack and is suuuuuuuuper soft, runs true to size and is available in 10 different prints!
And the cotton short sleeve pajama set also comes in a pack of 2, runs true to size (although I usually size up for extra room to grow) and is available in 10 prints!
4. Disney Dole Whips
Re-sharing a delicious summer treat from my recipe archives — Disney Dole Whips!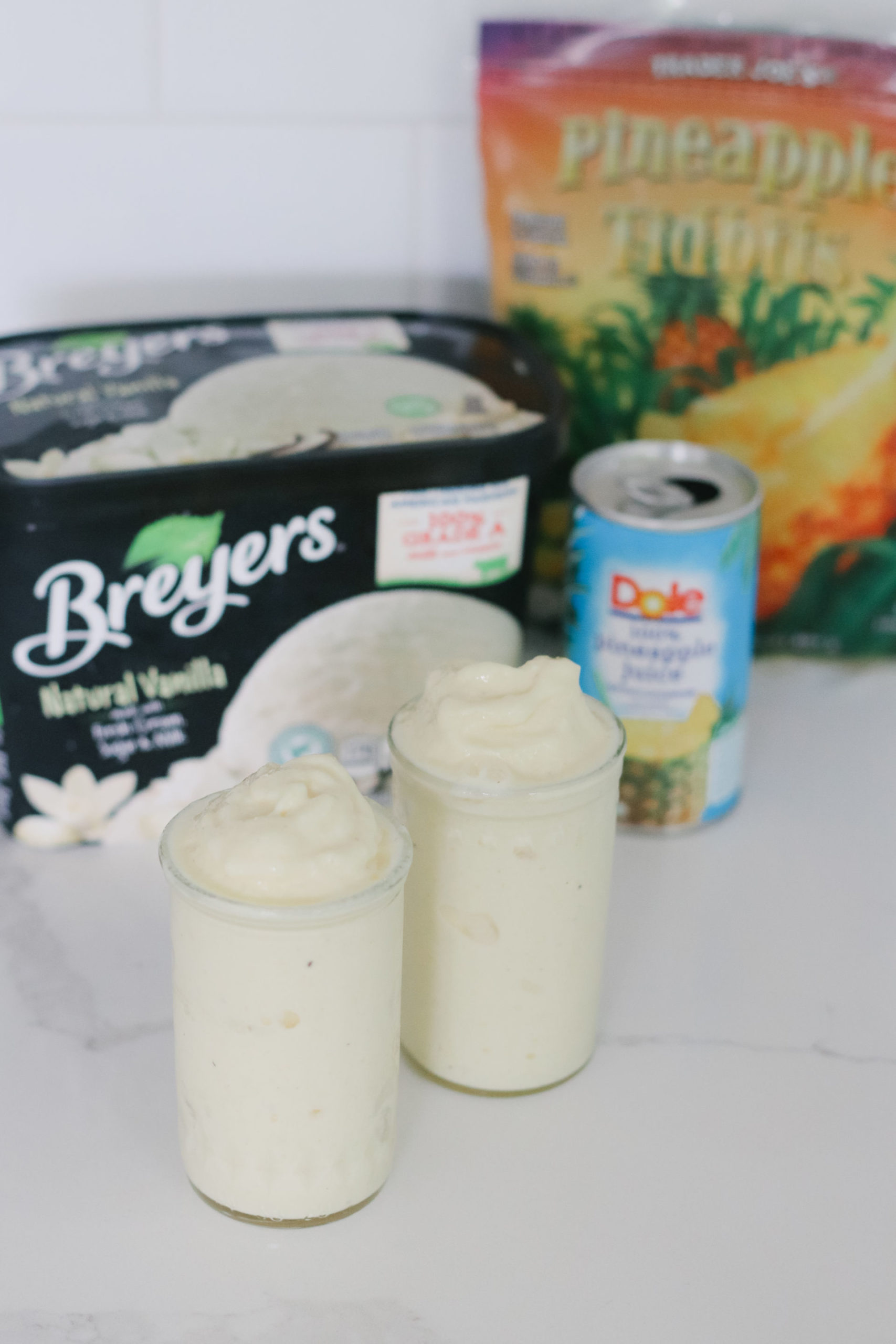 Disney Dole Whips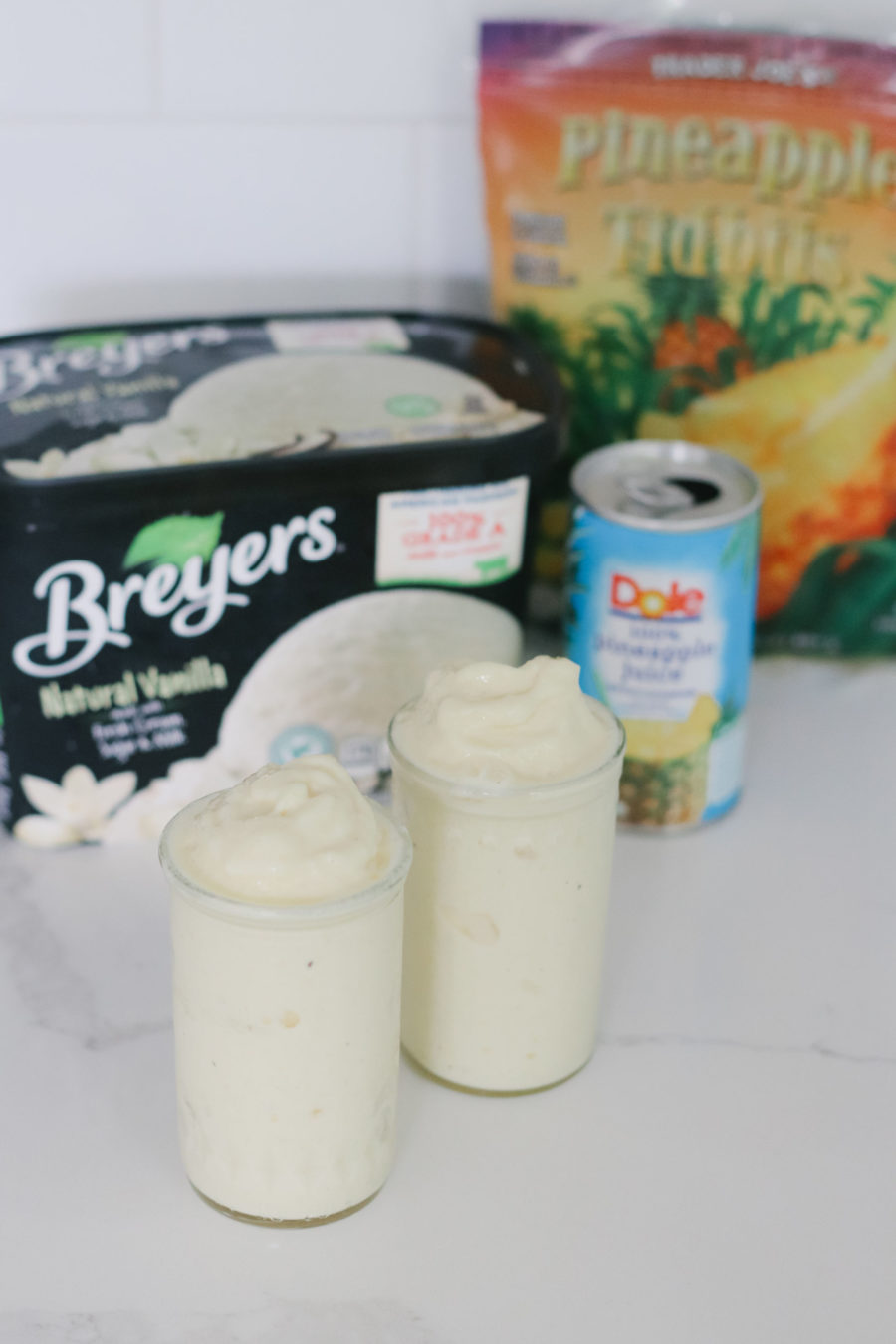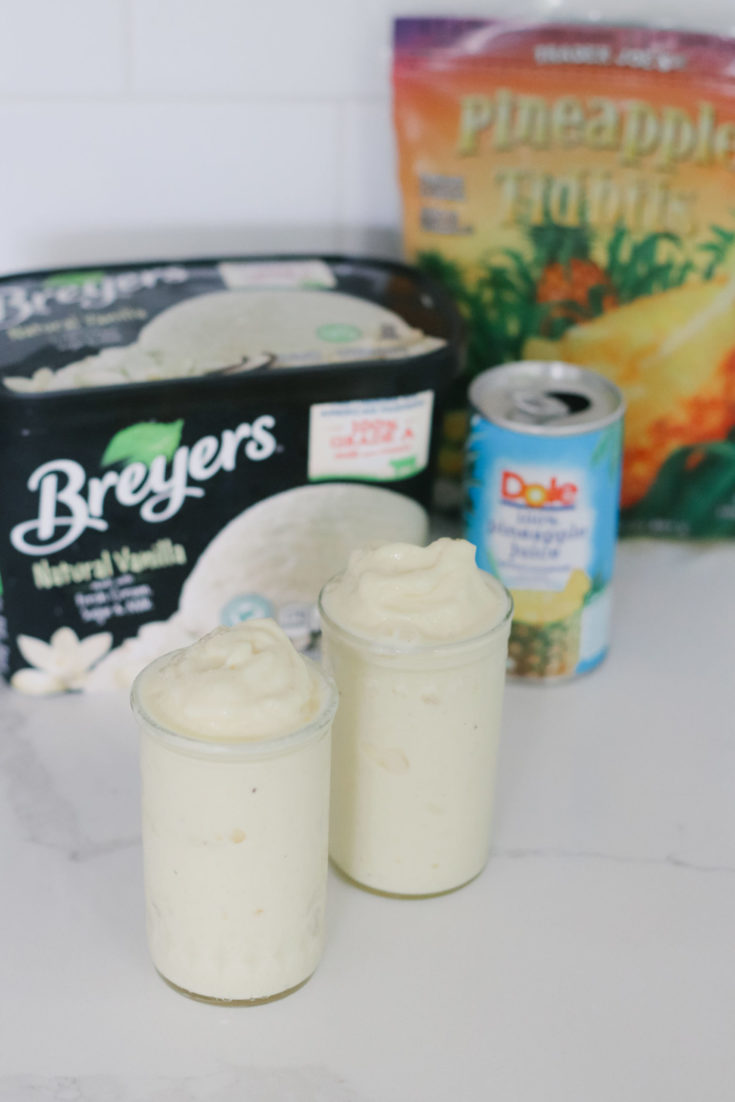 One of the most iconic treats of all time, this magical blend of soft serve ice cream and pineapple is super easy, creamy and dreamy!!!
Ingredients
2 large cups frozen pineapple
1 cup vanilla ice cream
1/2 cup pineapple juice
Instructions
Blend all ingredients together in a blender.
Enjoy immediately!
5. Recent Amazon Refills
These suuuuper soft cloths are made for removing makeup, grease, oil and dead skin cells and exfoliate the skin! I've been using them for years now and still remember after my first use how grossed out I was by the amount of makeup I was clearly not removing before. Every 6 months'ish, I'll toss my set into the "rags for cleaning" bin and purchase a new set.
I am the WORST at remembering to clean our appliances — coffee maker, washing machine, dishwasher, etc. so I've started calendaring reminders for each of these things! This week I replenished our stash of Lemi Shine dishwasher cleaner and washing machine cleaner. They both work SO WELL.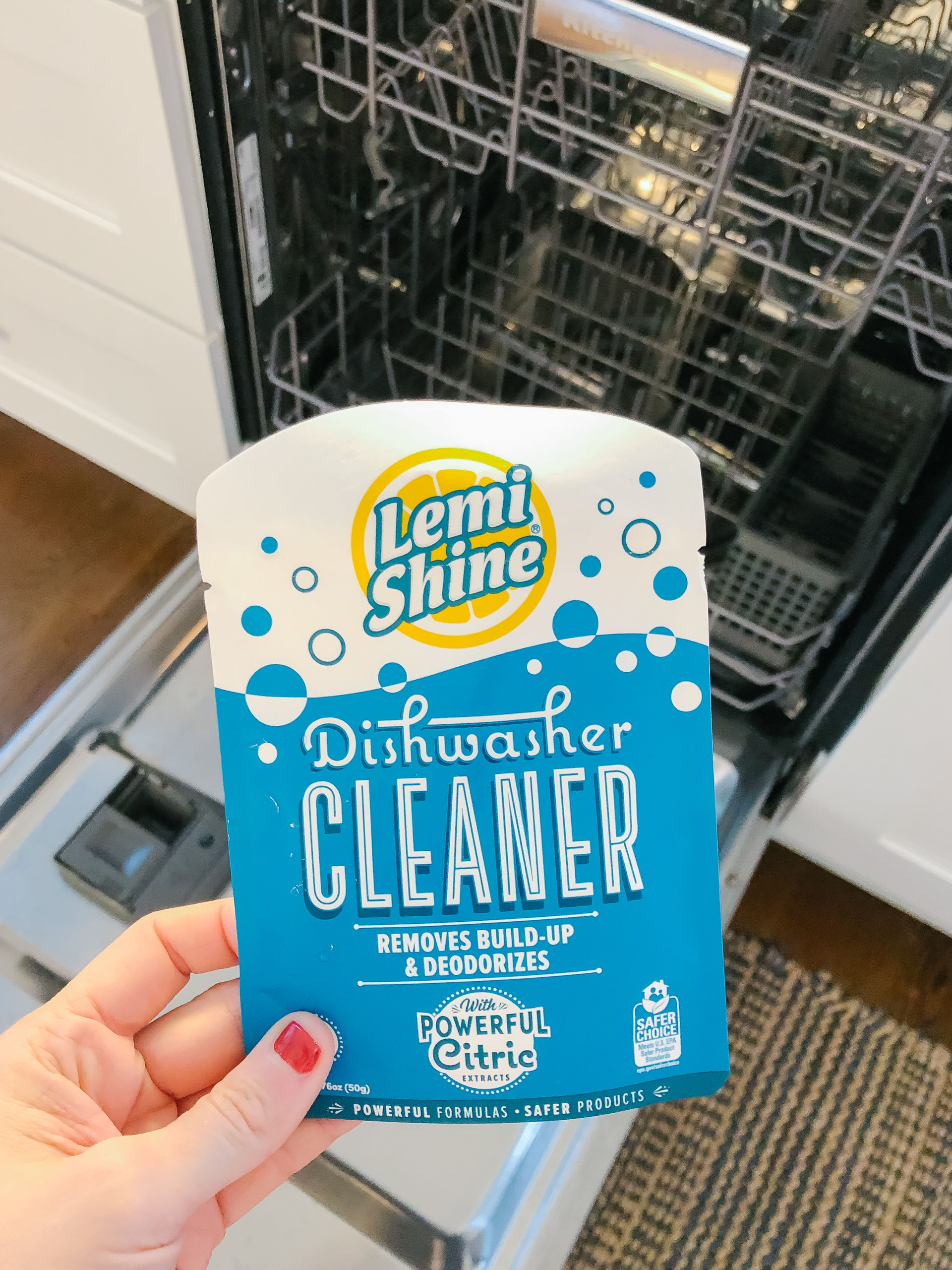 In Case You Missed It