Happy Friday! School is closed on Monday for Teacher work day so we've got an extra long weekend ahead.
1. Valentine's Day
It was so fun to kick off our week with a little Valentine's Day celebration. The kids came barreling down the stairs Monday morning to a fun surprise — donuts! We also had a few little gifts waiting for them, one of which was a new game for their Nintendo Switch — Super Mario Brothers! The entire family has been addicted to playing this game together after dinner and we've lost track of time and accidentally let the kids stay up way past their bedtime every night this week.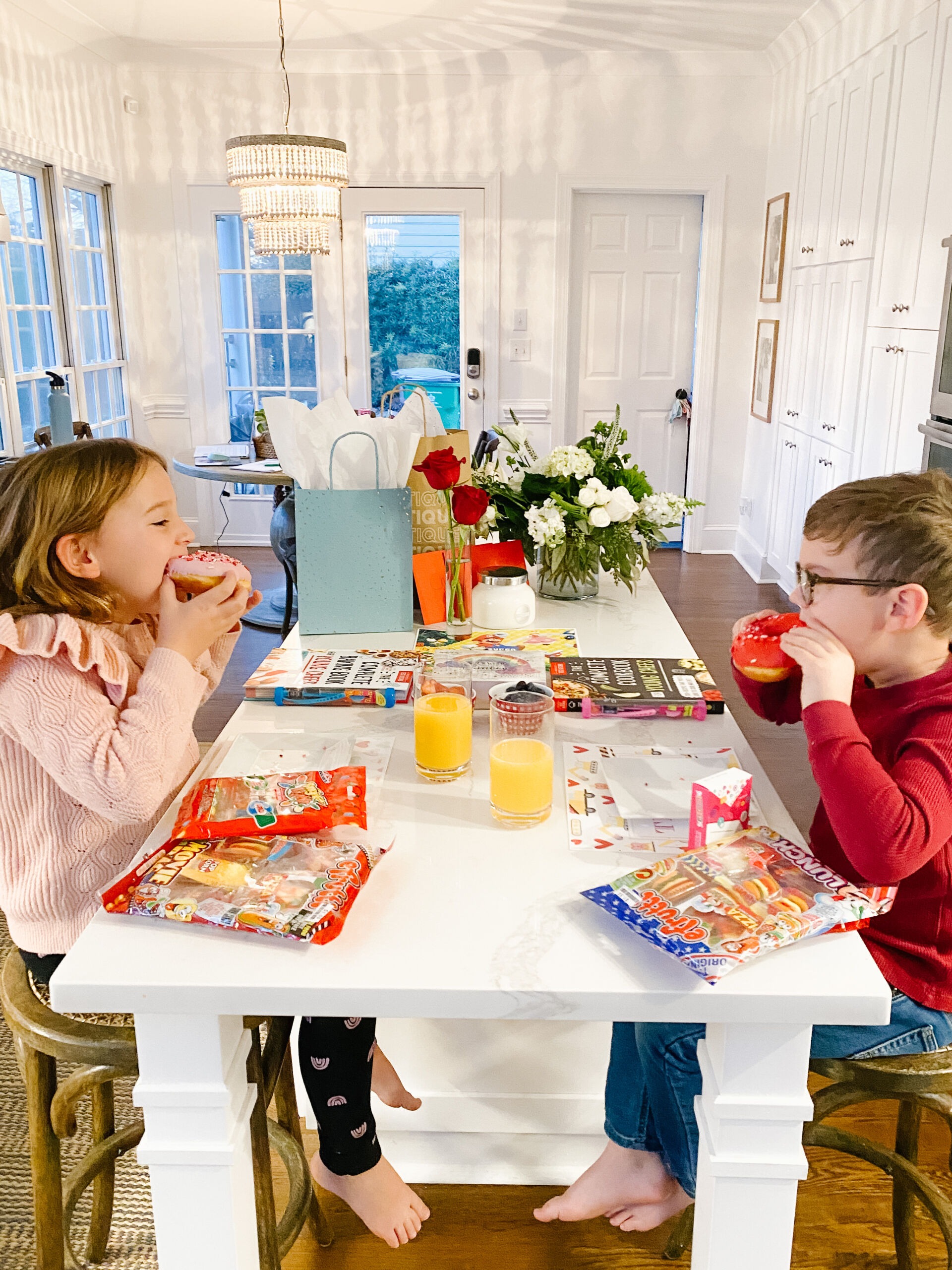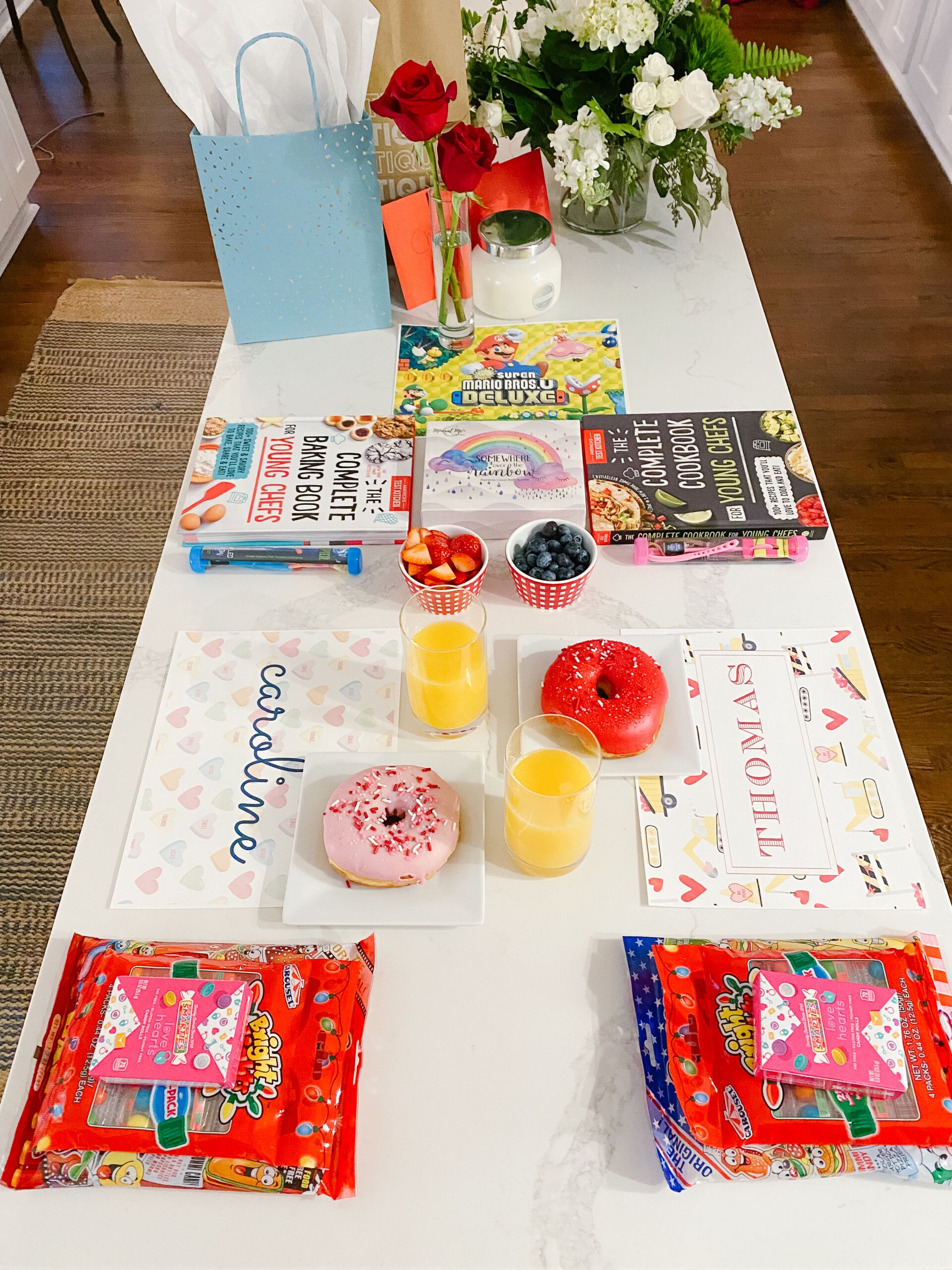 I've been on the hunt for spring clothes and am loving this new smocked long sleeve top from Target! It has a cute peplum hem, gathered cuffs and comes in 4 colors!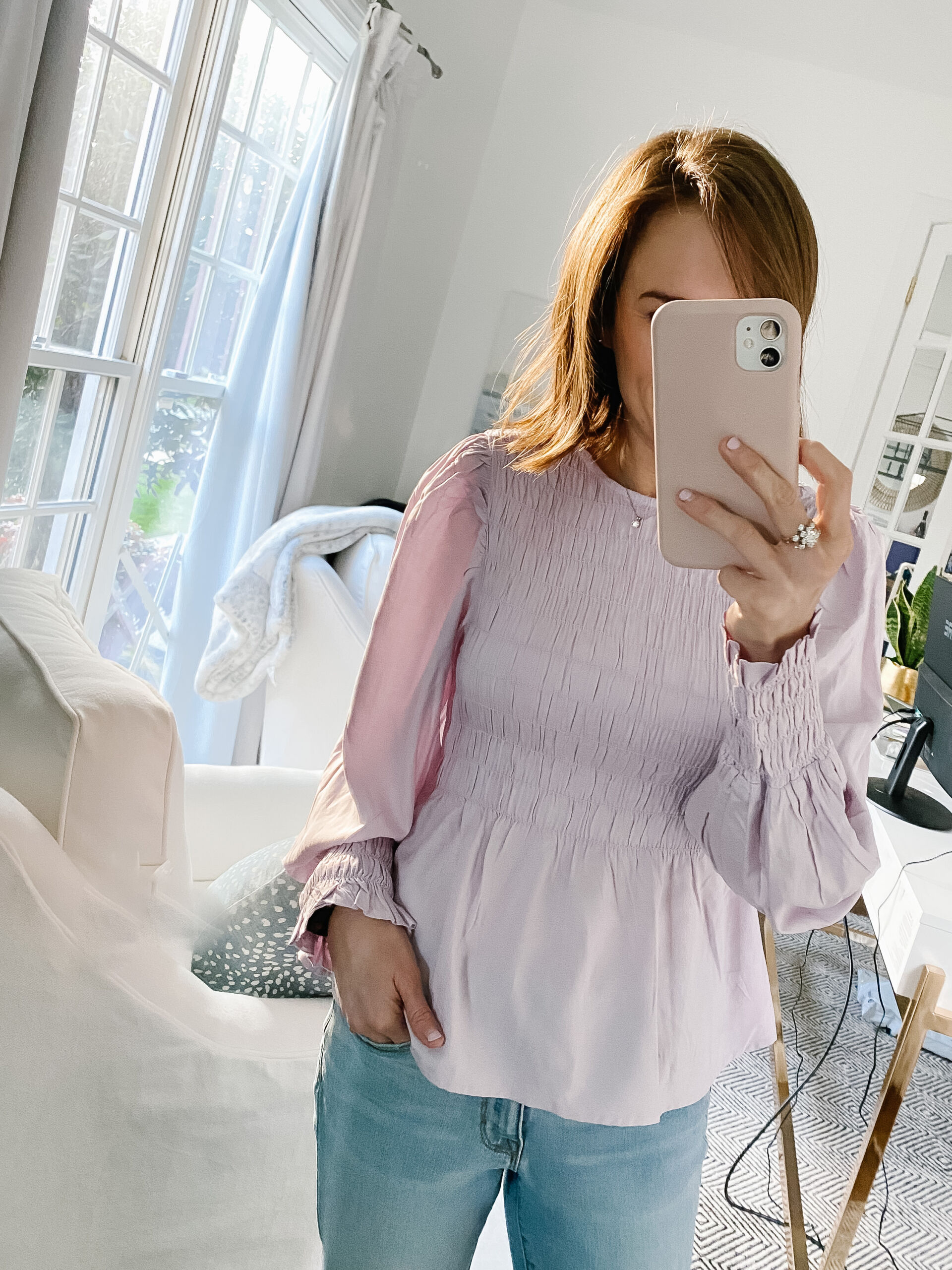 3. Book Review: For Your Own Good by Samantha Downing
Rating 4/5: This reader recommended book was an entertaining read. There are lots of crazy characters that are fun to hate but that also meant a lot of perspectives to keep up with too. The chapters are short and fast paced, and there is so much suspense built up throughout the book that I couldn't wait to get to the end.
Book Summary: Teddy Crutcher has won Teacher of the Year at the esteemed Belmont Academy, home to the best and brightest.
He says his wife couldn't be more proud—though no one has seen her in a while.
Teddy really can't be bothered with the death of a school parent that's looking more and more like murder or the student digging a little too deep into Teddy's personal life. His main focus is on pushing these kids to their full academic potential.
All he wants is for his colleagues—and the endlessly meddlesome parents—to stay out of his way.
It's really too bad that sometimes excellence can come at such a high cost.
This has been the week of service appointments at home to have things repaired, cleaned, installed and quoted. I wanted to give a shout out to one of the companies that was here — Crawl Space Ninja. They came out to do some work in our crawl space and they did an excellent job. And they were professional, honest, knowledgeable and super nice. If you need a crawl space company, I highly recommend!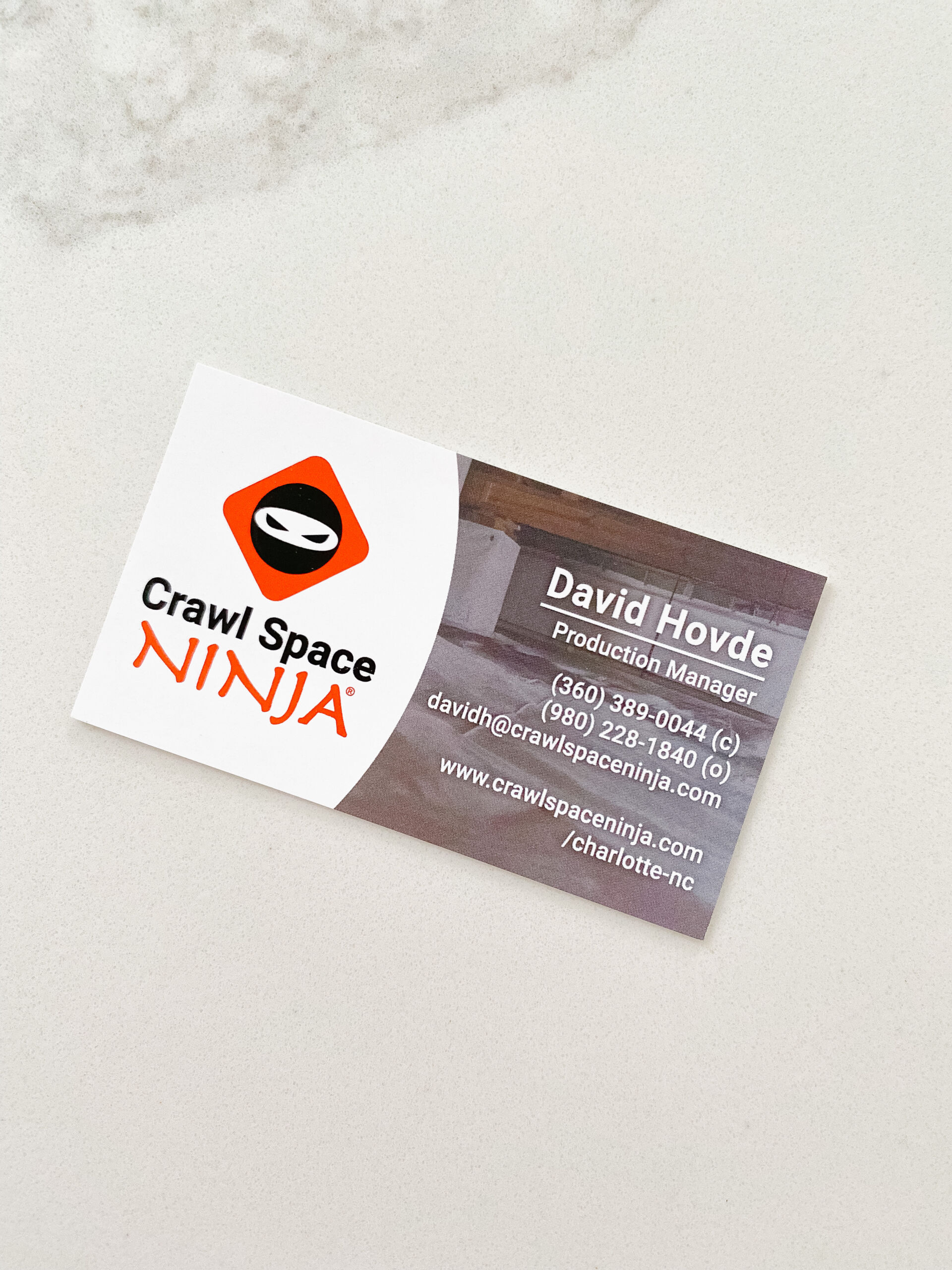 Just re-ordered my favorite pens and wanted to share. This set is only $5 and comes with 10 ultra fine felt tip pens. If you're a color-coded, overly organized list-maker, you should get these.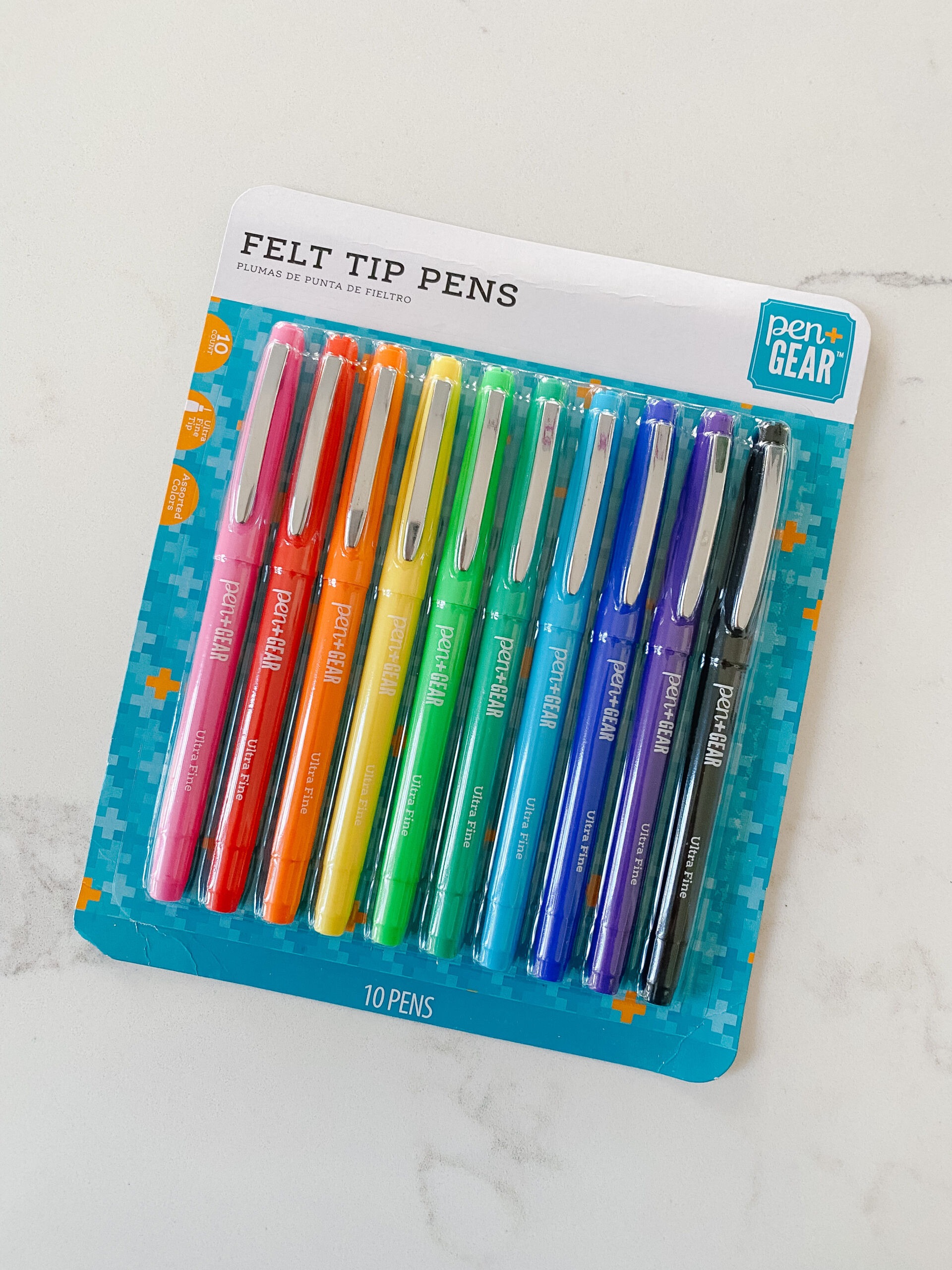 In Case You Missed It