Happy Friday and Easter weekend!
We are home from our beach trip and are getting ready for a weekend packed with fun Easter activities. I love this holiday so much.
Alright, let's get down to the 5…
1. Easter Dessert Tray
Tonight's festive dessert tray for Family Movie Night!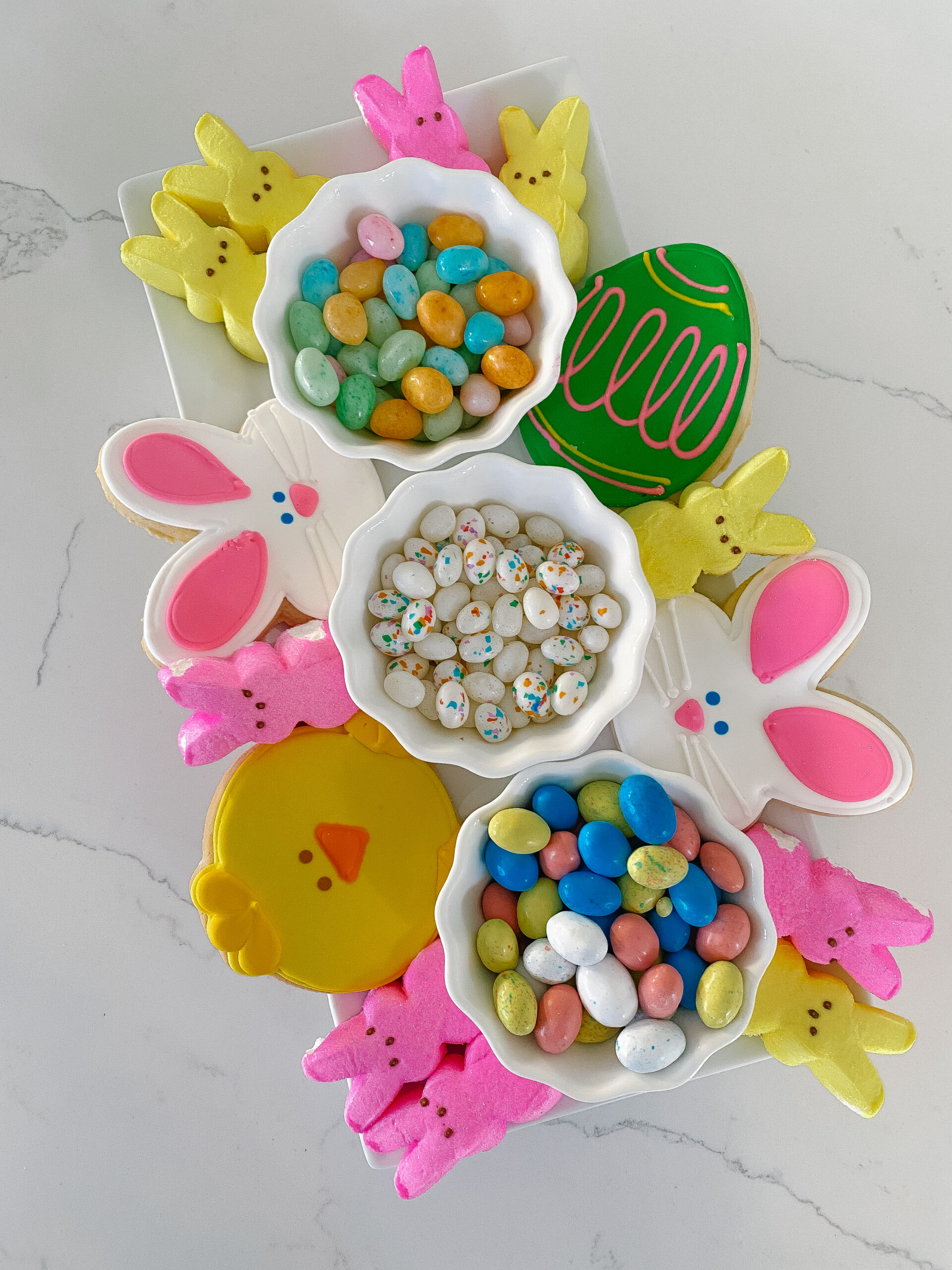 2. Community Group
Last week Lindsey hosted Community Group and it was so beautiful I had to share some pictures! As always, it was such a fun night with my girls.
For our April book, we read Greenlights by Matthew McConaughey and it was SO good — my first 5 star book review of the year (find my full review here).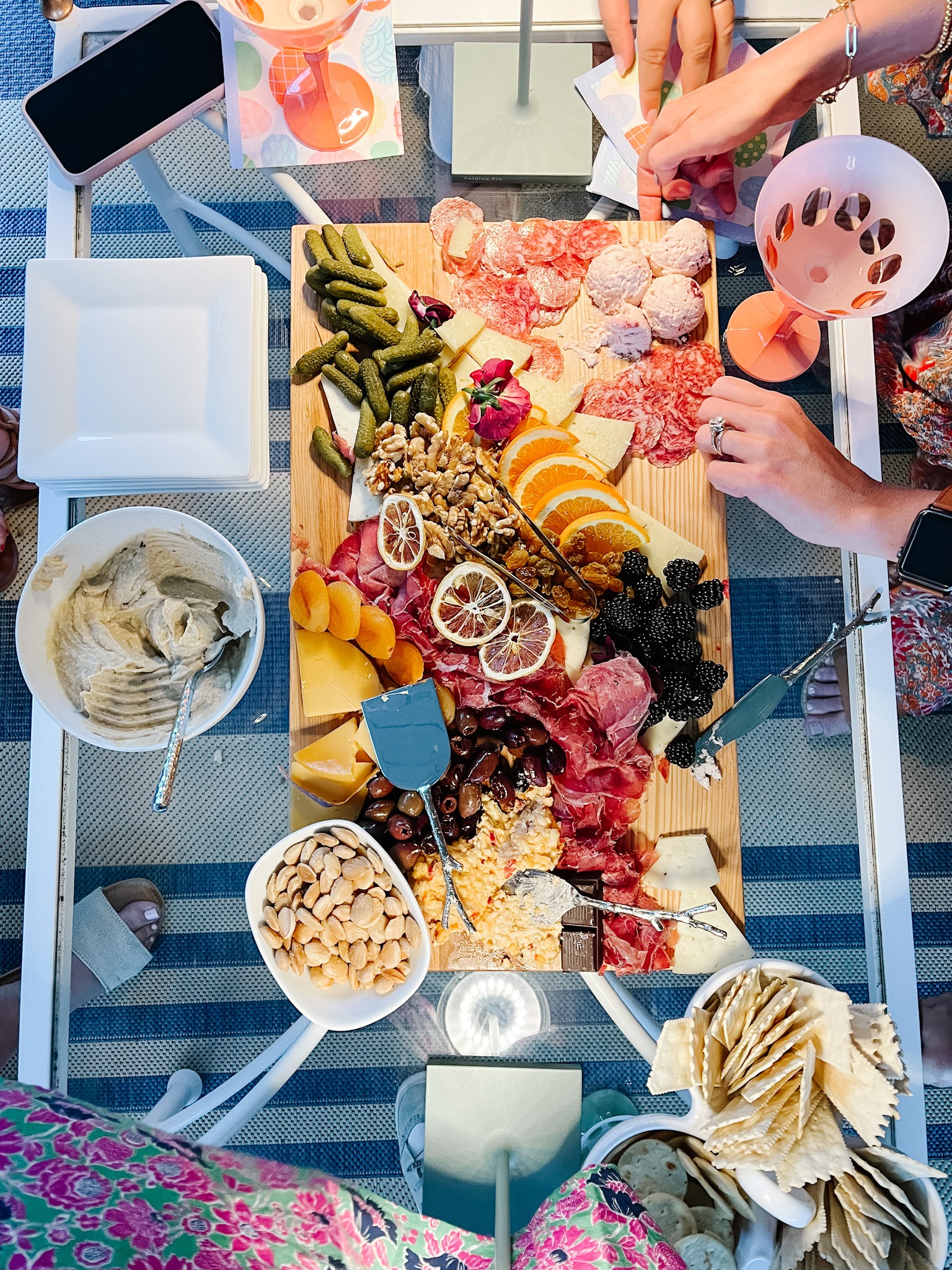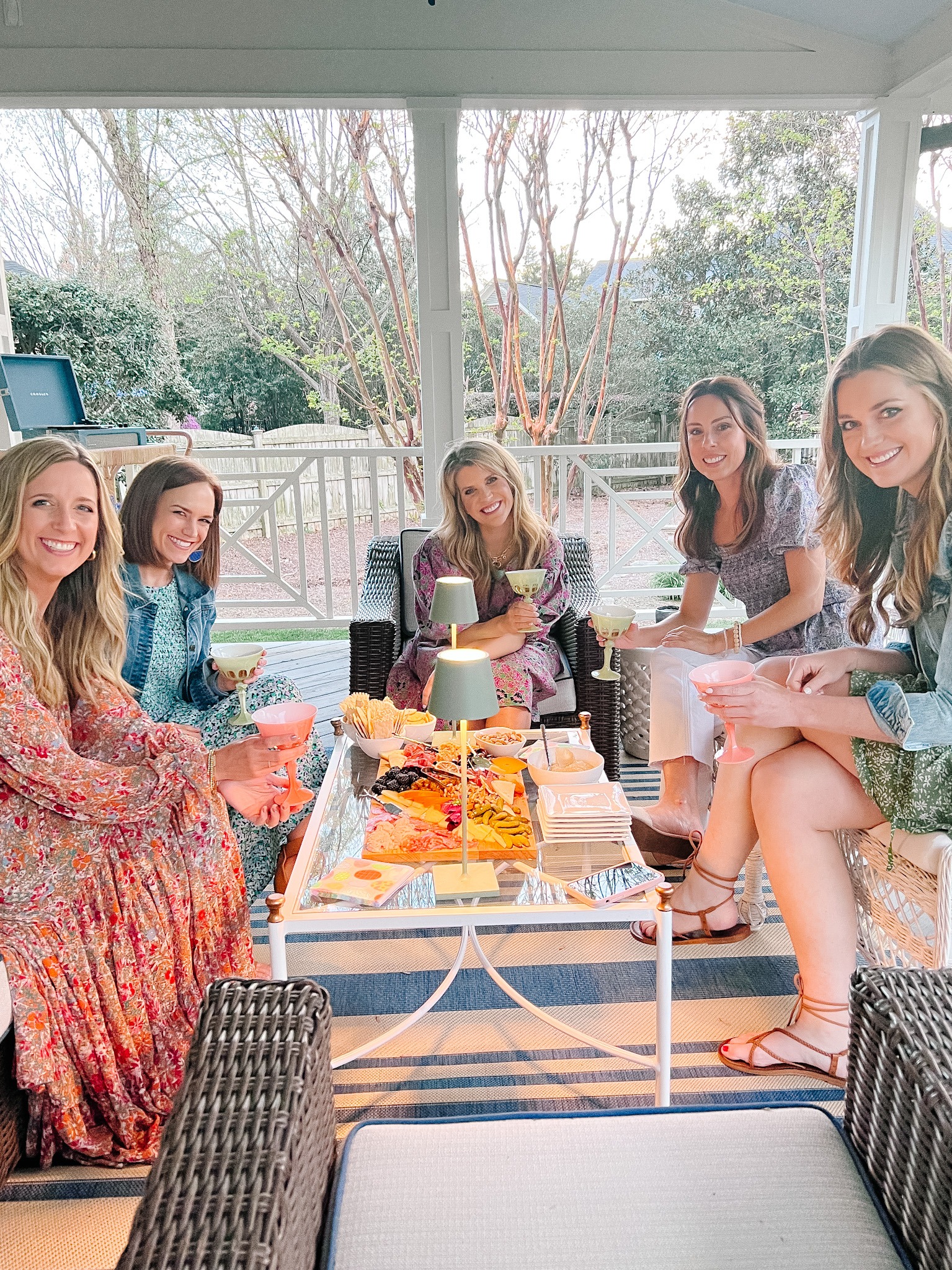 In case you missed it, I've got the perfect summer margarita recipe for ya…
Creamy Coconut Margaritas!
Y'all, this cocktail is SO dang good. It's light, refreshing, easy to make and dangerously delicious (so pace yourself)! I cannot recommend it enough for Cinco de Mayo, summertime happy hours or whipping up a pitcher for your next beach or pool day!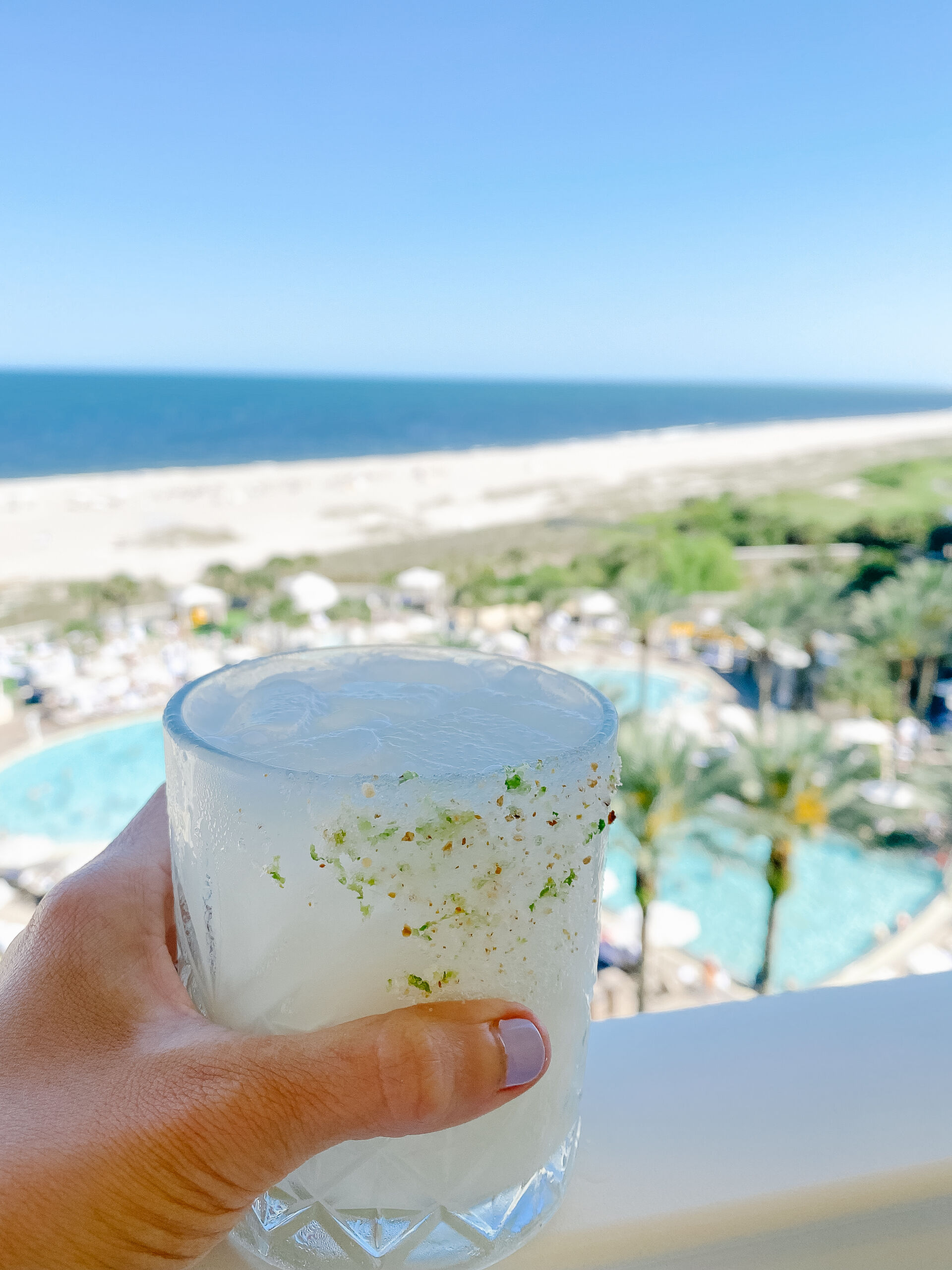 4. Marcellino & Tyson Annual Masters Party
After skipping several years due to the pandemic, Matt's firm was finally able to host their annual Masters Party last week! This year they hosted their party at El Thrifty which was an awesome venue — amazing food, drinks and ambiance. And the charity they raised money for this year was Ronald McDonald House!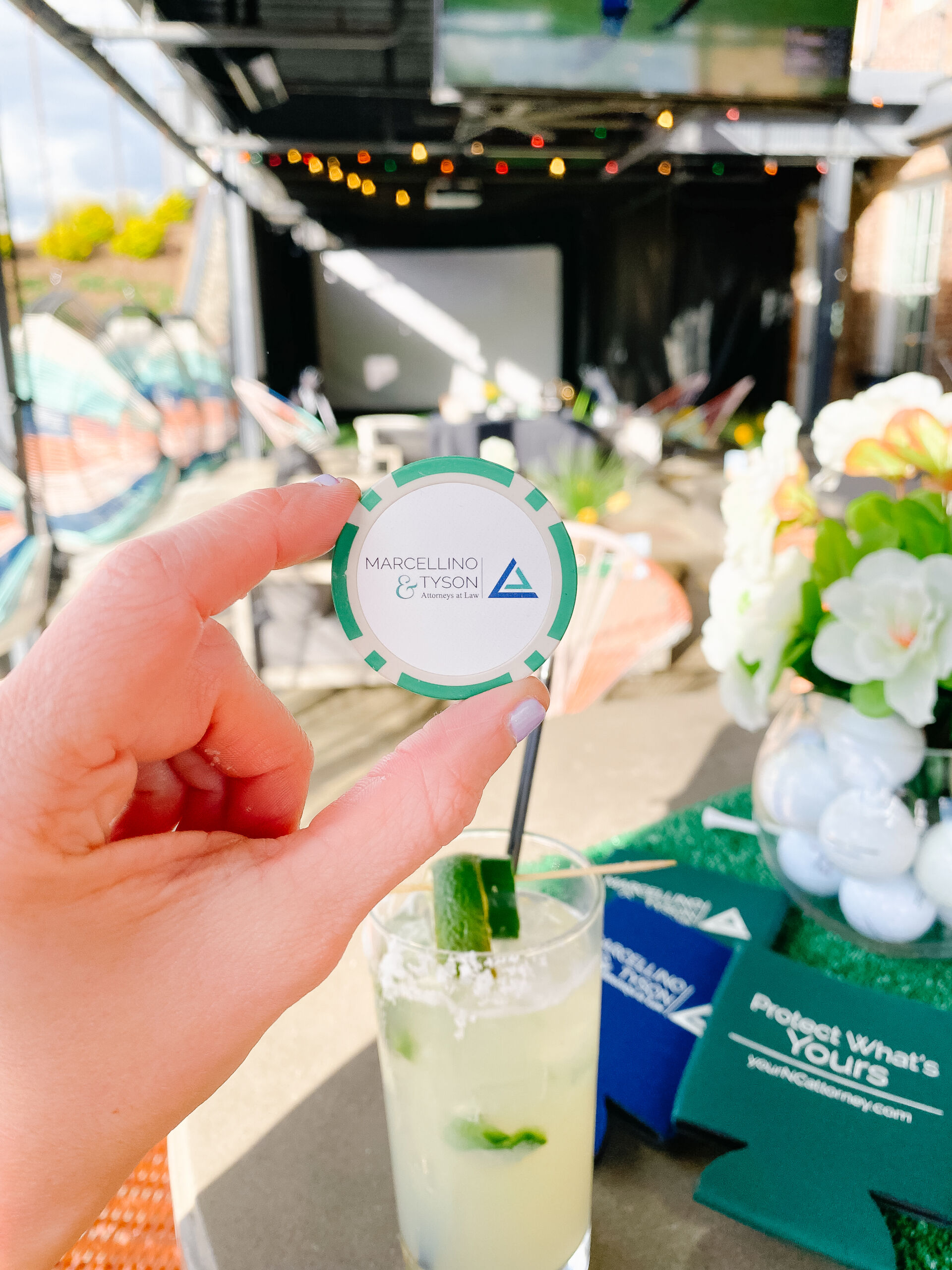 I've shared this product a few times over the years but I just received another razor refill kit and wanted to re-share a product (and subscription service) that I love.
A few years ago, my girlfriend Mel brought Billie Razor Starter Kits to our Favorite Things Gift Exchange and they were a huge hit. Her rave review of her razor subscription sold us all. The starter kit includes a razor, magnetic holder and two 5-blade razor cartridges. If you sign up for the subscription, you receive four replacement blade cartridges for $10 — at the frequency of your choice and delivered straight to your door! Anyway, I signed up for the subscription after the party and have been a huge fan ever since.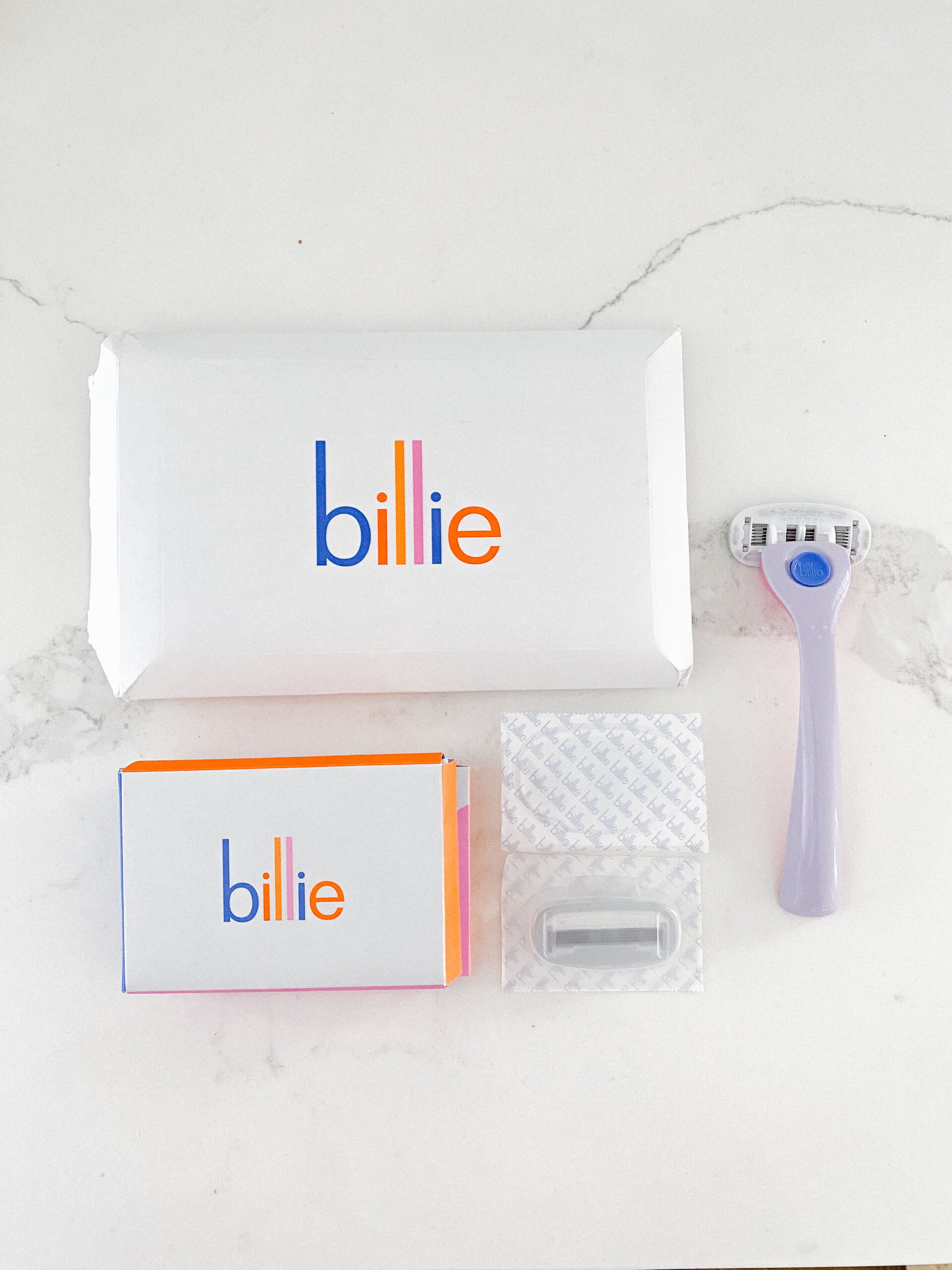 In Case You Missed It