This was our last full week of school. Summer break starts on Wednesday and I have SO many emotions!! May was absolutely wild for our family between Caroline's birthday, dance recitals, lots of out of town travel, all of the end of the year school stuff (themed days, parties, teacher conferences, etc.), etc.! It's just been mayhem…and I don't know how I did all of this with a full time corporate job. I am really looking forward to a slower pace this summer.
Speaking of corporate job, I wanted to let y'all know that I am working on all the questions y'all submitted in response to my corporate world exit. There were 150+ questions submitted but most of them were variations of questions around a handful of topics. So I'm going to break this up into a few posts over the coming weeks to make it more manageable for me to tackle and much easier for y'all to read. Otherwise it may take me forever to actually hit publish. But I promise at least the first post should be out soon!
OK, let's get down to it!
1. School Carnival
Tonight is the school carnival!! This year I volunteered to spearhead the t-shirts which included designing the school carnival logo (a project that is a little outside of my comfort zone!) but I think they turned out pretty cute and the kids have been LOVING seeing the logo their mama created splashed all over the school posters/fliers advertising the event.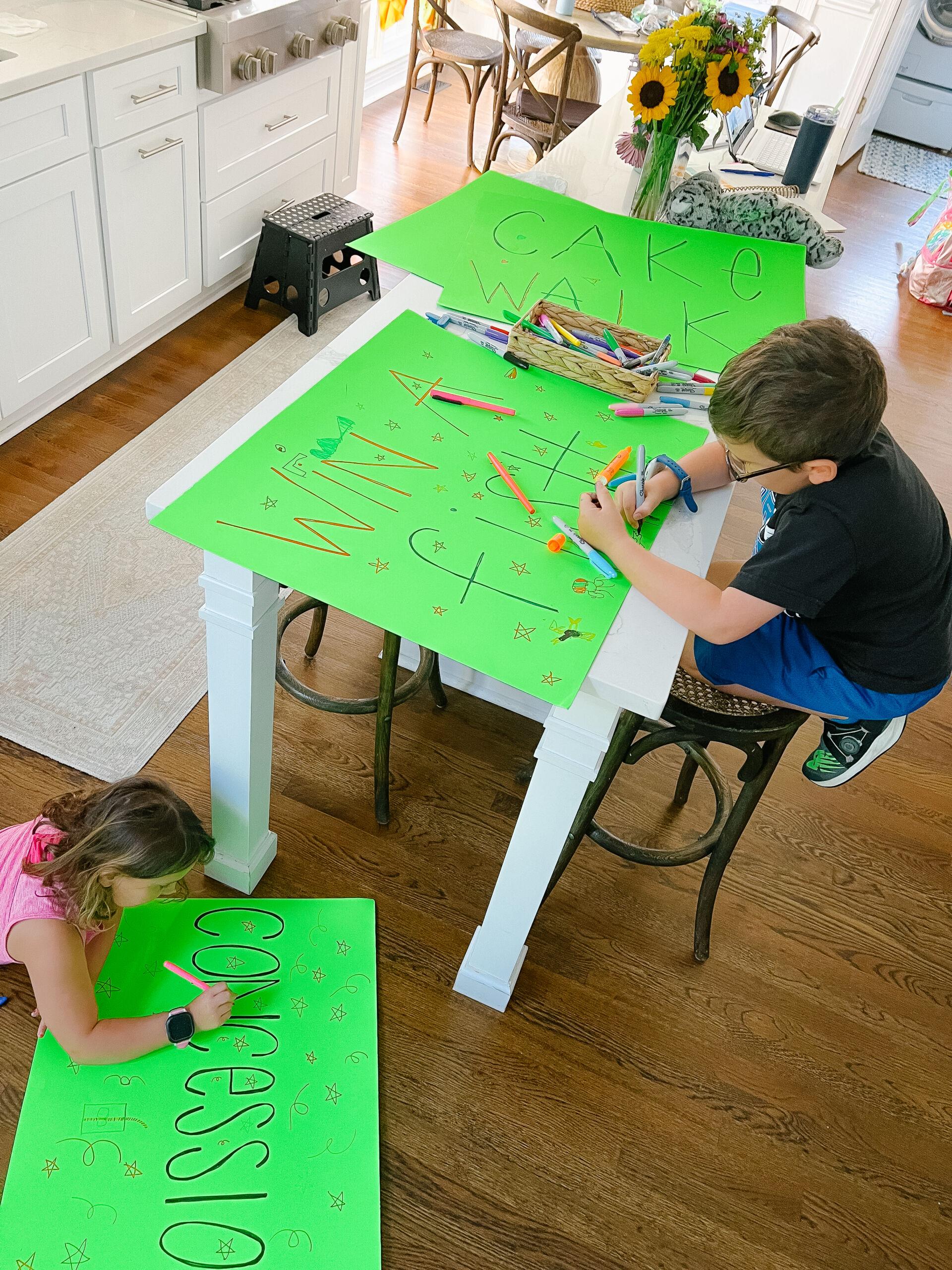 Reporting back on our fruit fly saga! Those pesky flies have taken over our house and have driven us all crazy. We've tried allllll the tricks y'all shared with me and nothing has gotten rid of them completely. So finally, I purchased the Katchy Indoor Insect Trap after reading the reviews on Amazon (there are 61K+ reviews!!!) and IT WORKS as promised! The instructions say to run the trap at night (so the flies can see the UV light) for 3 days in a row. The trap is quiet (there isn't a zapper like the outdoor ones) and there's a fan on top that sucks the flies in and a sticky glue board traps it. We've run it the past few nights and while the flies aren't completely gone, there are SIGNIFICANTLY less and I'm thinking we'll be totally rid of these annoying flies within the next day or so. Anyway, if you've ever battled fruit flies, I cannot recommend this enough. I wish I had just purchased this dang trap weeks ago.
Sorry, gross photo…but LOOK at this sticky board after just the first night running the trap!
3. Book Review: The Power Couple by Alex Berenson
Rating 5/5: Oh my gosh, this book was insanely good. This story is extremely fast-paced, kept me on the edge of my seat, has complex characters, was chock full of twists and turns and kept my attention every second along the way — and I didn't want it to end! The narration was also excellent.
Book Summary: Rebecca and Brian Unsworth appear to have it all. A nice house in the suburbs of Washington, DC. Two well-behaved, healthy teenage children. Important government jobs—Rebecca working in counterterrorism for the Federal Bureau of Investigation, Brian serving as a coder for the National Security Agency. Their lives stand to improve even more as Brian, in his off-hours, has just developed and sold a highly profitable app.
However, the Unsworths' marriage isn't as perfect as it seems. After two decades together, they've drifted apart, talking little and having sex even less. Seeking to revive their strained relationship, they decide for their twentieth wedding anniversary to take their two kids, Kira and Tony, on a European getaway.
They have a blast…until one night in Barcelona when Kira doesn't come home from a dance club. She's gone. Abducted. Over the course of a single weekend, the Unsworths will do everything possible to find her—as Kira herself discovers just how far she'll go to break free of the trap that's been set for her. And even as Rebecca and Brian come together for Kira, they realize their marriage is more tenuous than they realized.
The Power Couple is both a fast-paced, globe-trotting espionage novel full of surprising twists and a nuanced look at modern marriage—the challenges of balancing career, parenthood, sex, and love.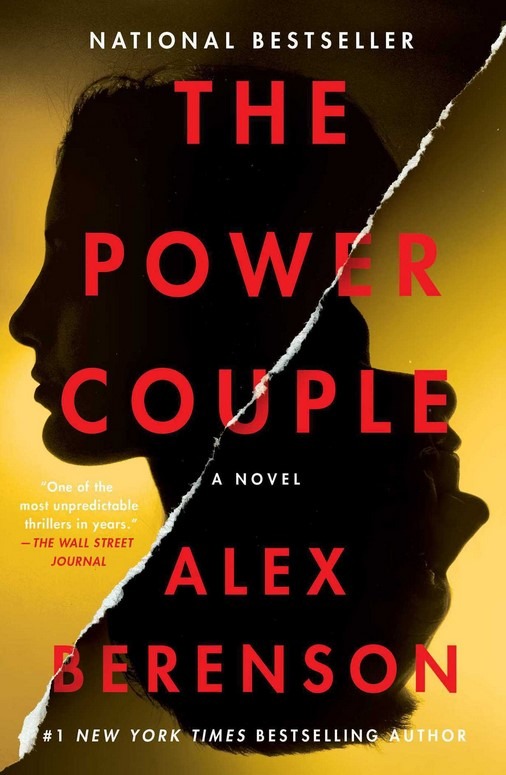 If you're looking for a refreshing cocktail to whip up this weekend, I highly recommend a Skinny Paloma! Here is my Instagram Reel and recipe post! This is one of my very favorite summer drinks to sip on and SO many of you have reported back with rave reviews too!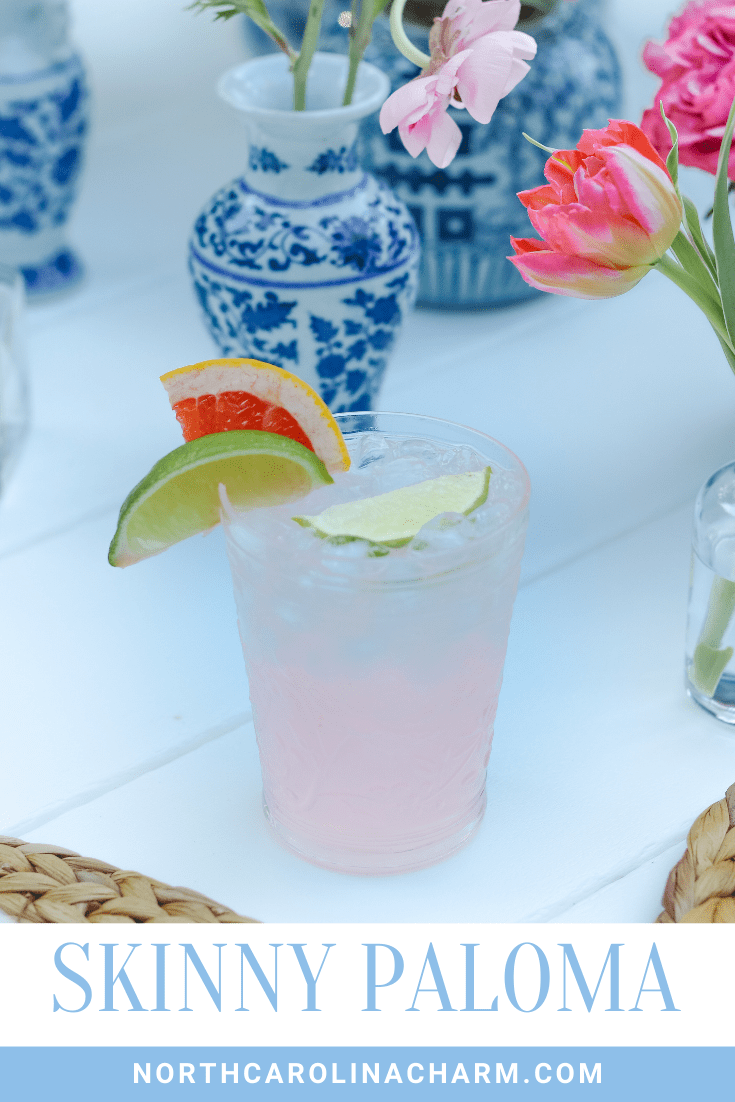 My friend Lindsey recently shared this super cute hot pink tennis skirt on Instagram and since I am living in tennis skirts these days I grabbed it! I absolutely love the fit of this skirt and the length is perfect. It runs true to size (I'm wearing an XS), comes in 16 colors, has a well made shorts liner and a drop-in pocket!
In Case You Missed It