Happy Friday!
Before we get down to the 5, I wanted to say THANK YOU for all the prayers and kind messages for my family down in Florida this week weathering Hurricane Ian. I have been so anxious about the storm and am grateful that everyone in my family is safe — and will hopefully have power restored soon!
Here in Charlotte, schools are pivoting to remote learning today due to the latest projection of the storm.
If you are prepping for the hurricane (or live in an area that is likely to experience a hurricane in the future), I wanted to remind you of my 25 Tips for Hurricane Prep blog post.
In more fun news this week, I have been working hard on GIFT GUIDES!! Wild, right?! I rounded up all your submissions from my gift guide poll last month and I'm hoping to create guides for the most popular requests (about 10'ish guides).
These guides take SO MUCH WORK but I am really proud of what I've created so far — and most of all, I hope they are super helpful for YOU!
Question for you — I cannot decide how early to publish the guides. Last year I started rolling them out in late October and many of you said you were already DONE shopping (which blew my mind!).
And also, do you want them all at once? Like a gift guide week? Or do you want me to roll them out as they are finished? Let me know in the comments!
Alright, let's get down to it! We've got lots to cover!
1. Vegan Diet Update!
Matt and I recently enrolled in a new wellness program to help us with some health goals — primarily cholesterol and stress management for him and cancer prevention for me.
Anyway, as part of the onboarding process, our physician ran a slew of health, fitness, and nutrition tests, which unveiled some surprising results. In addition to learning both of us are extremely deficient in Vitamin D and have some food sensitivities, Matt and I were instructed to prioritize protein in our diet — specifically animal protein.
Honestly, that was a curve ball I wasn't expecting, but one I am kind of excited about because it means we are officially moving away from a vegan diet! Instead, we both need to somehow get a WILD amount of protein into our diet every day, with a focus on lean animal protein and whole foods. I was already working on upping my protein intake, but I'm still nowhere near my daily goal of 100 grams. And I do think Matt is a little relieved to take a break from microwave noodle bowls, plant-based burgers, and frozen bean burritos (pretty much what he was living off of). Oh, and I am beyond thrilled to bring Sandroni Steak Night BACK!
So if you have any high-protein recipes, snacks, favorite Instagram accounts, etc., please share them with me!
My best find lately has been freezer meals for lunch that are grain-free, gluten-free, and packed with protein. I purchase the Power Bowls and Real Good meals from Walmart since that's where we order our weekly groceries from, but Target carries a variety of Real Good and Power Bowls too. The tacos feel pretty heavy for lunch but they are delicious.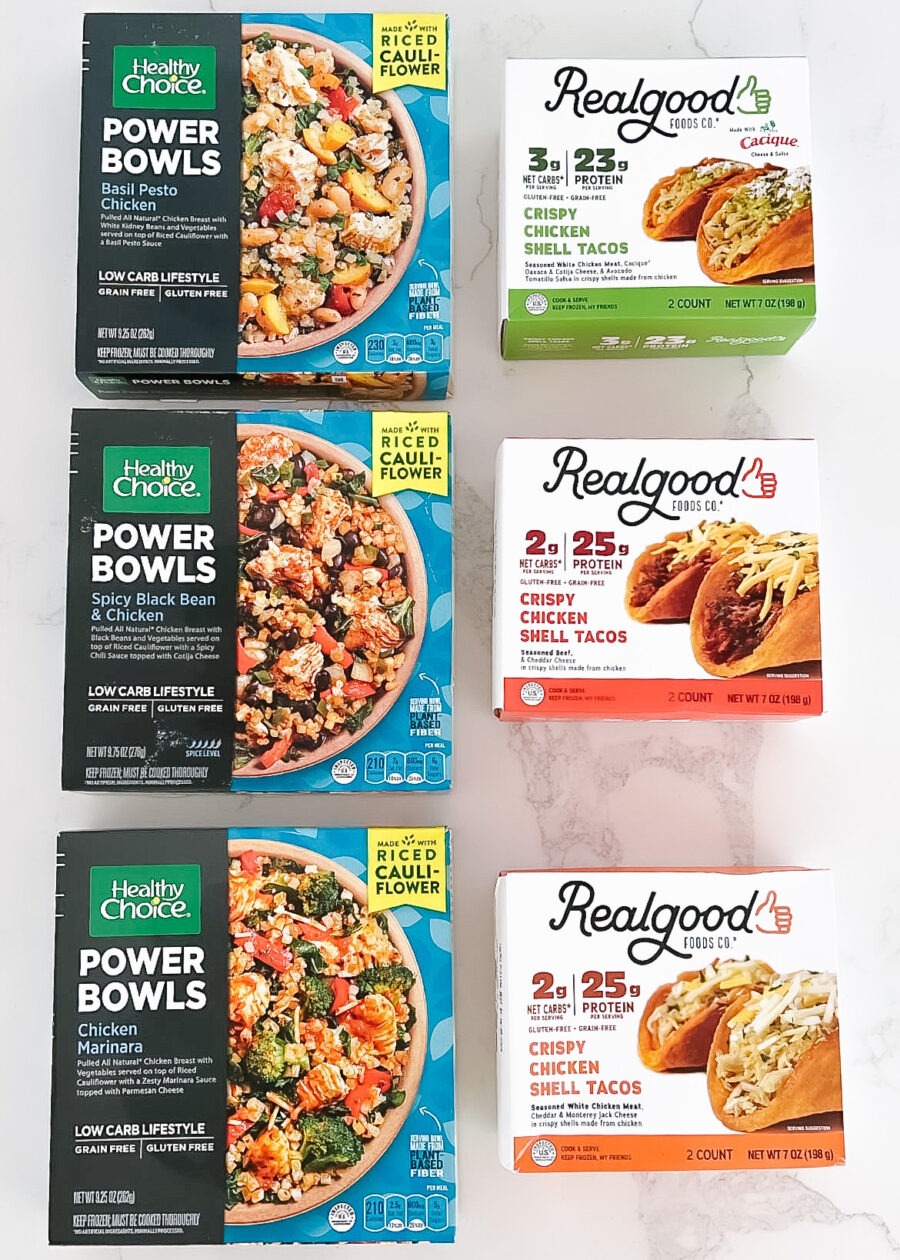 2. Two New Fall Outfits
I am really excited about the items I picked out from Evereve this month!
For my first outfit, I stretched myself a bit and went with a leather skirt — and I love it! I paired it with this snap neck top that has the cutest puff shoulder and my wood block wedges. But as soon as the temperatures drop a bit, I'm going to swao out my wedges for these suede knee boots!
Outfit Details

*Reminder to use promo code CHARM15 to save 15% off your first Evereve order. You have to create an account for the code to work.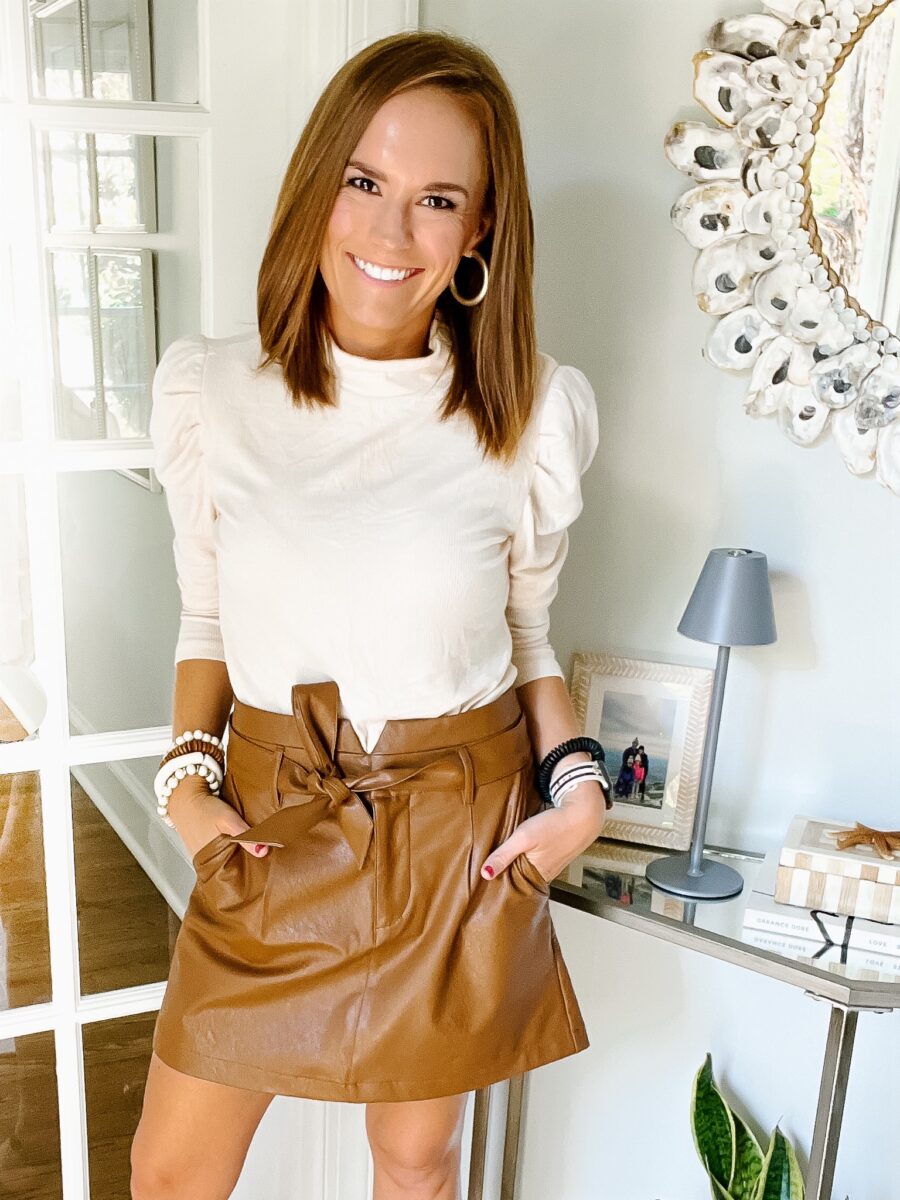 I also scooped up another fun pullover sweater. The stitching and the scalloped collar on this top is absolutely gorgeous. The quality and design on this piece is perfection and I cannot wait to wear it all season long.
Outfit Details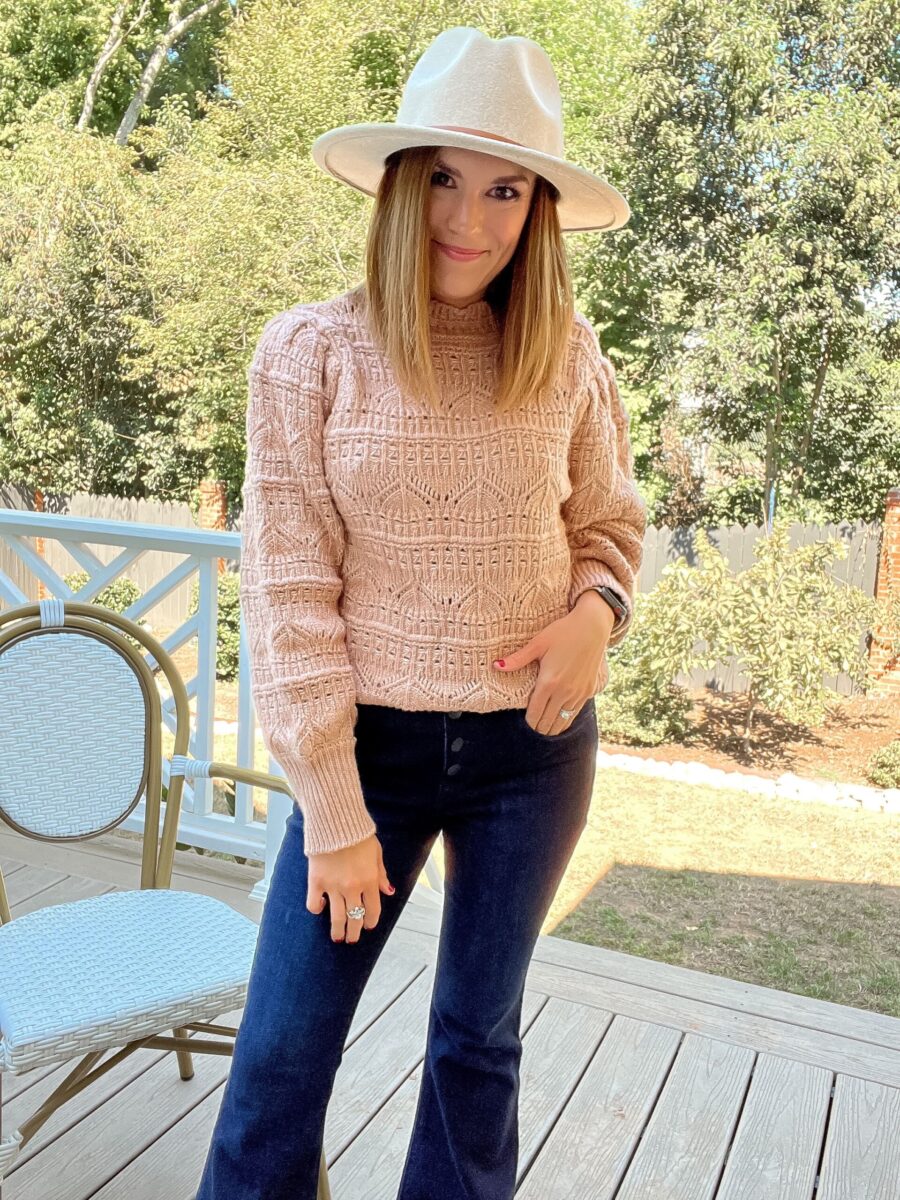 3. Disney on Ice: Frozen & Encanto
Last night we received tickets for Disney on Ice: Frozen & Encanto! It was SO good! This is our third time seeing Disney on Ice and I just love it. If you're in Charlotte, the show runs through the weekend and is the perfect rainy day activity!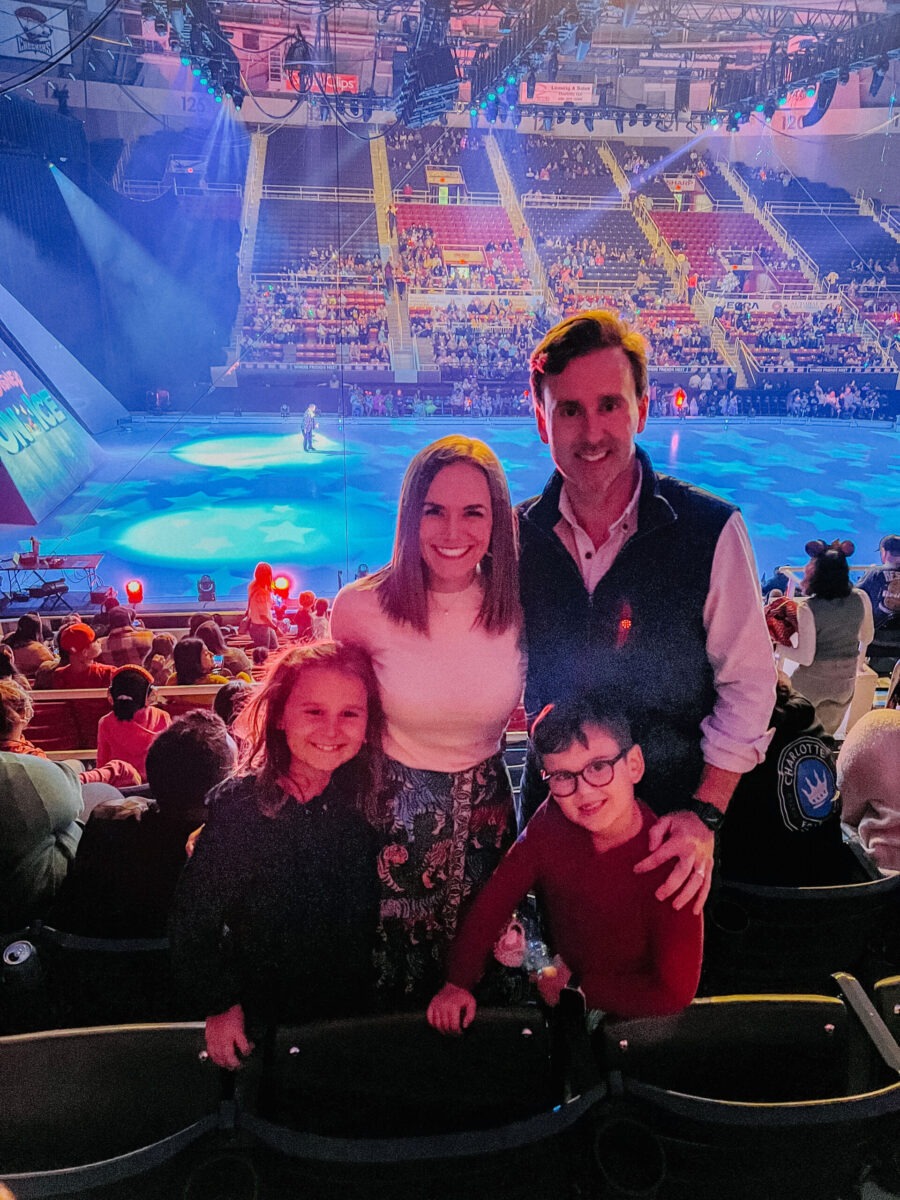 I've been working out at Burn Bootcamp since July and promised to reward myself with a pair of lululemon speed up shorts if I hit one of my fitness goals — and I RECENTLY HIT IT!
For weeks I've been scouring their website, impatiently waiting for a very specific color (highlight yellow) to be re-stocked. A few of the trainers have this color at the gym and every time they wear them I want them even more. They are such a fun color.
Anyway, the shorts finally got restocked in all sizes and lots of colors and they are everything I had hoped they would be. I have lots of Amazon dupes for these shorts, but these really are nicer quality and are made with a totally different material. They are crazy soft and stretchy (perfect for squats/lunges/etc.), have a built-in liner, and a zippered back pocket. I'm wearing the 2.5″ length and love the fit.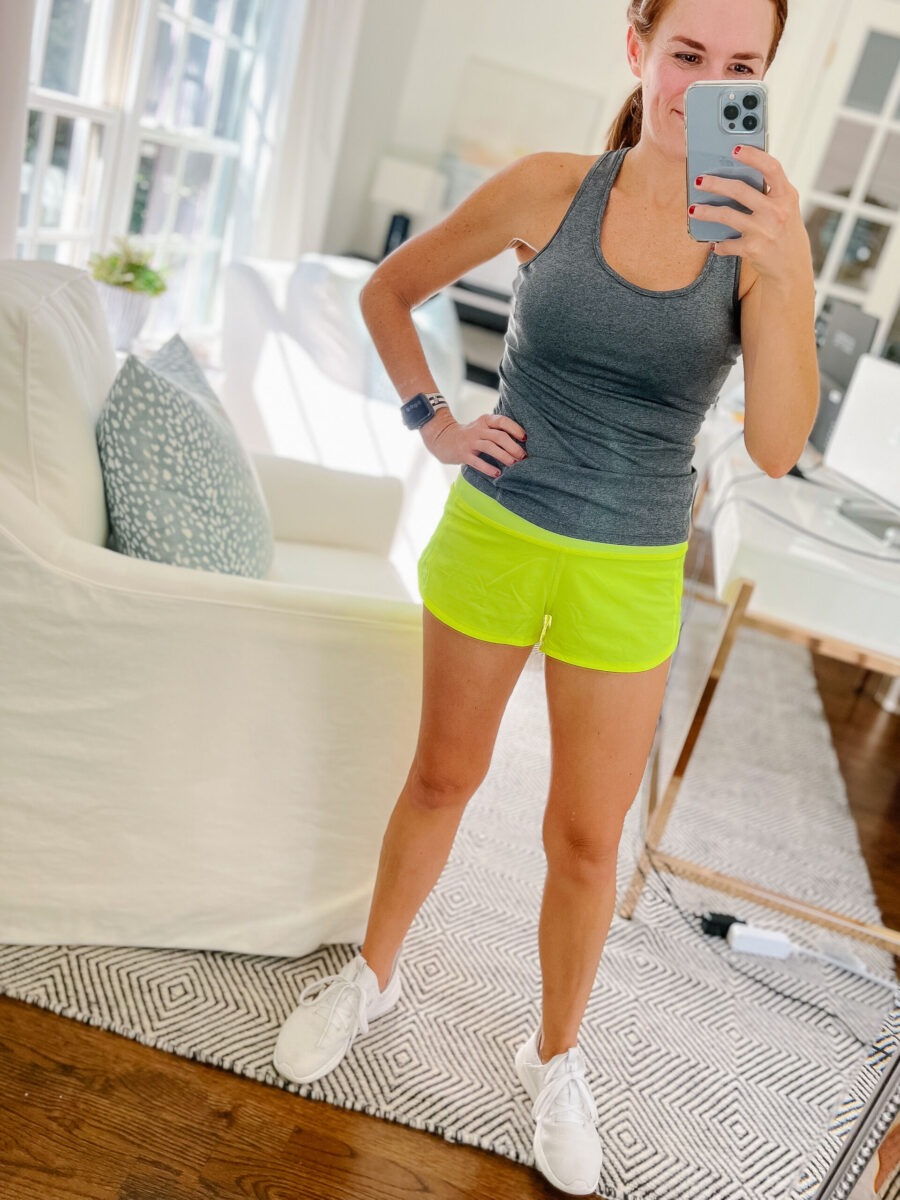 5. Pajama Fairy Tradition
Our holiday Pajama Fairy is coming TODAY!
I wasn't sure if my kids were starting to outgrow our matching pajama tradition, so I was on the fence about buying them this year. Then, a few days ago Caroline asked me when I thought the "Pajama Fairy" was coming with Halloween pajamas this year…and Thomas quickly chimed in with "yeahhhhh! When IS she coming?!" My first thought was "oh my goodness! They still love the Pajama Fairy!" followed by "shoot, I need to order pajamas immediately." So I purchased the Halloween Boo Pajamas this year (#2 on my Pajama Round-Up) and they arrived in two days! And they are SO CUTE.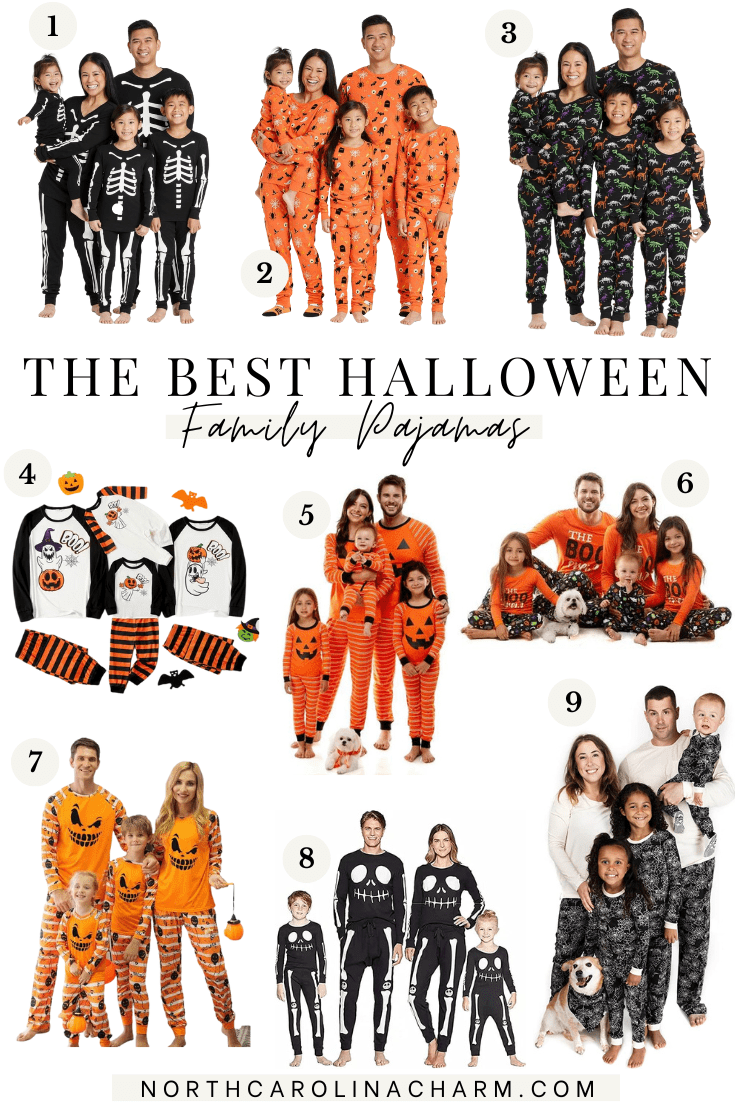 Usually, I lay out their pajamas on their beds on a Friday for them to discover when they get off the bus. This always gets them extra excited for Family Movie Night (and motivates them to quickly take their showers). However, since they are home today I'll have to be extra sneaky. So at some point this afternoon, I'll sneak upstairs and lay out their jams on their beds and wait for them to discover their magical delivery. I am going to hang on to this tradition for as looooooooong as they'll let me!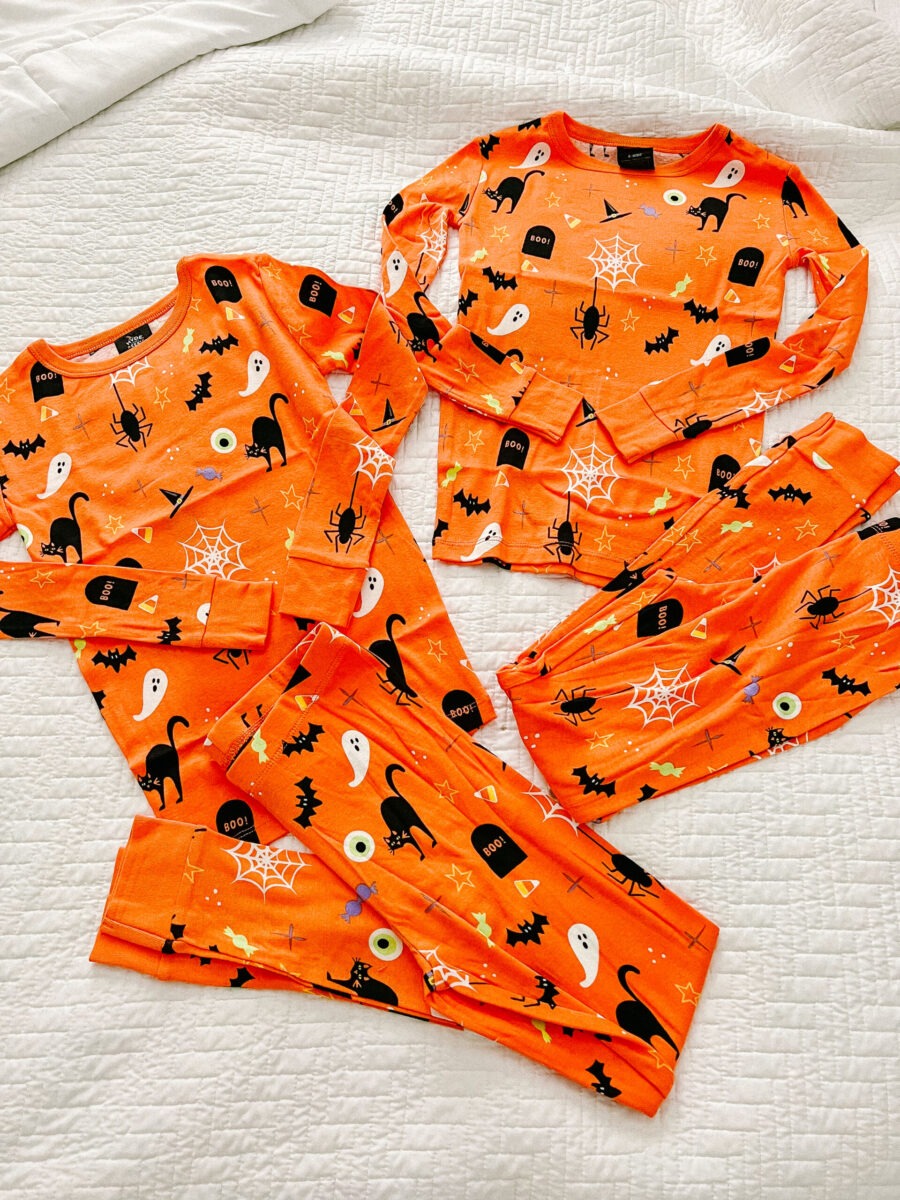 In Case You Missed It