We had an absolutely amazing weekend! It was jam-packed with fun and I can honestly say I am happy it's a Teacher Work Day today so the kids can have a Snooze Day!
Friday
Friday night Matt planned a fun birthday dinner at Dilworth Tasting Room to celebrate me and my birthday twin, Laura! He booked the beautiful private room in the back which was awesome. I felt beyond grateful to have so many people I love so much in one room to celebrate together!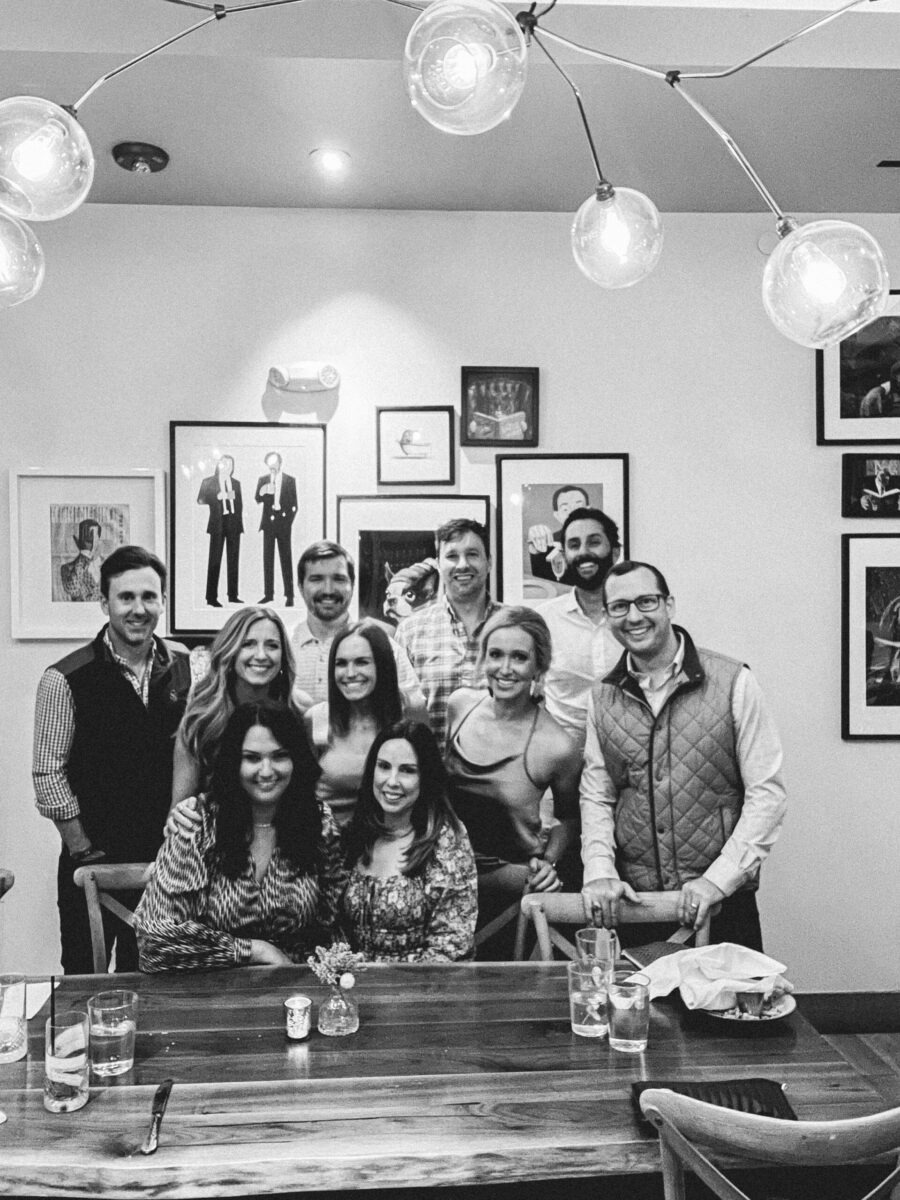 Saturday
Saturday morning we ran a few errands and then headed to Thomas's soccer game!
Even though they didn't win, it was so fun to watch the boys play — especially when Thomas is playing goalie (he LOVES that position so much). Meanwhile, Caroline and her bestie Grace had a blast practicing their cartwheels on the sidelines.
After the game, one of Thomas's teammates invited a few friends over for a play date. While the boys spent the afternoon at their friend's house, we headed back to Kristin and Walker's house to let the girls continue playing while we watched the wild Clemson game. It was the most beautiful fall afternoon to watch football outside and drink pumpkin beer.
Saturday evening we picked the boys up and all headed to Burton's Bar & Grill for dinner. This was the #1 family-friendly restaurant that was recommended by my local readers recently and I'm so glad we finally went! It was everything y'all promised. The allergy-friendly commitment is unlike any restaurant I've ever been to in Charlotte. The kids menu was excellent. All of the food was delicious. And the service was exceptional.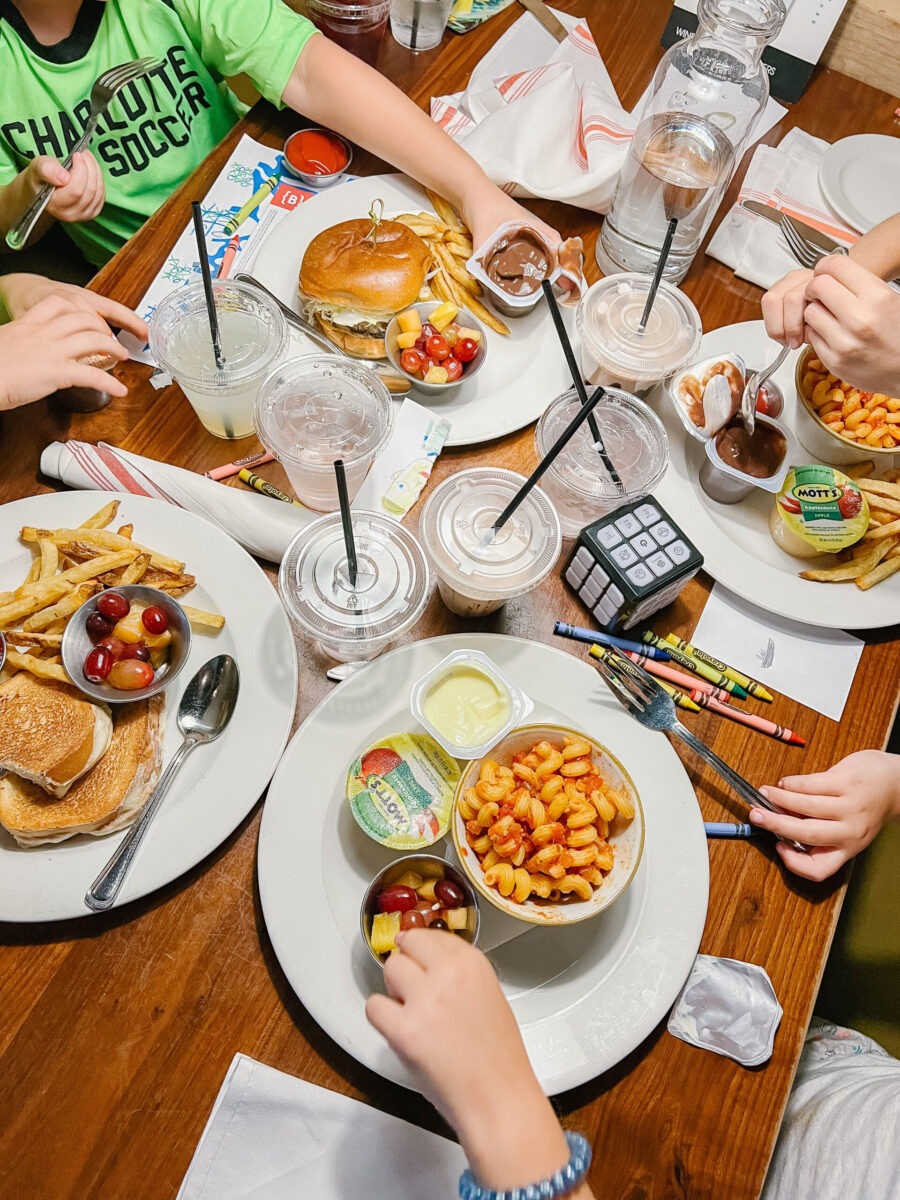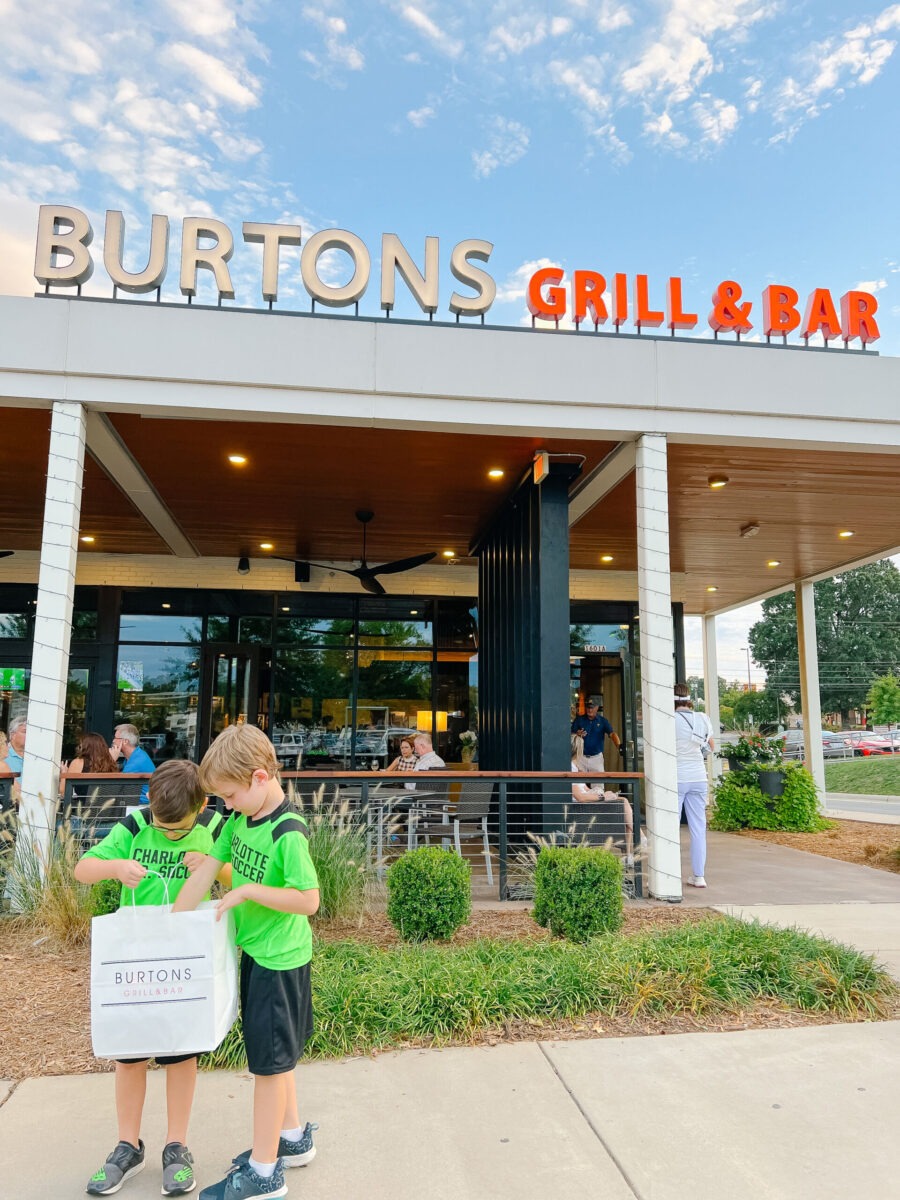 After dinner, we all headed back to our house to watch the Ohio State game which turned into a fun sleepover!
Sunday
Sunday I turned 36!!! The kids were up bright and early at 5:55 am (whew!) and Matt whipped up a quick breakfast before Grace and Henry were scooped up. Then later in the morning, Matt's dad arrived and we spent the day at The President's Cup golf tournament!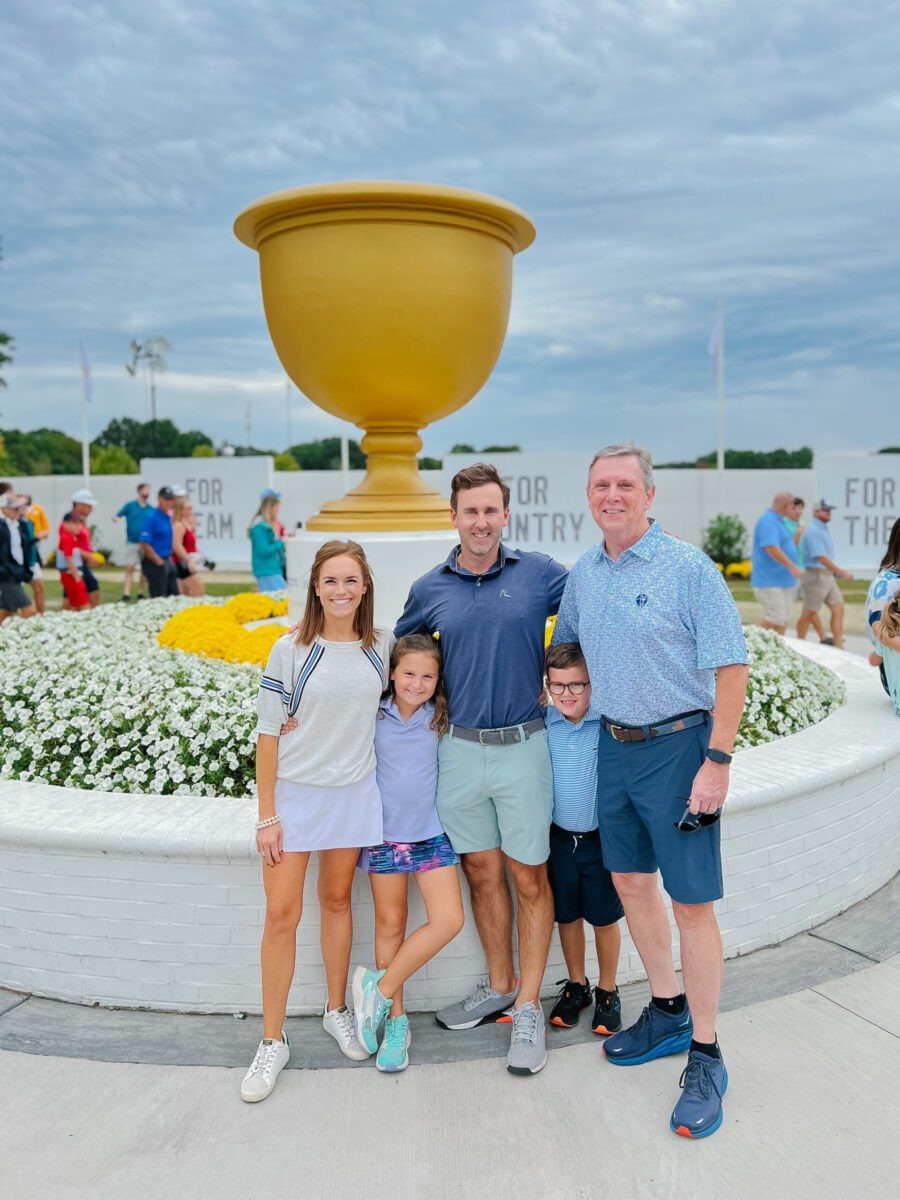 It was the most perfect, celebratory weekend!
I am so dang grateful for another trip around the sun, this beautiful and chaotic life and ALL OF YOU who continue to make this community of ours so amazing! Here's to a great year ahead! xo