Happy Friday! Charlotte got some snow yesterday so school is CLOSED today for Caroline and daycare has a delayed opening for Thomas!!
1. Martial Arts Classes
Seriously, how stinking cute is Thomas in his uniform!? Even though the logistics and timing of 2-3 classes a week are kind of killing us, it's totally worth it to see him shine in class. This week he received his first orange stripe!

2. Chocolate Sea Salt Dipped Clementines

A refreshing (and healthy?) snack that I cannot get enough of! These clementines are dipped in chocolate (although I think dark chocolate would make them even better) and have a little sea salt sprinkled on top! This treat is sweet, salty and fruity all at the same time! We eat them too fast to need to store them, but if I needed to I would keep any leftovers in the fridge!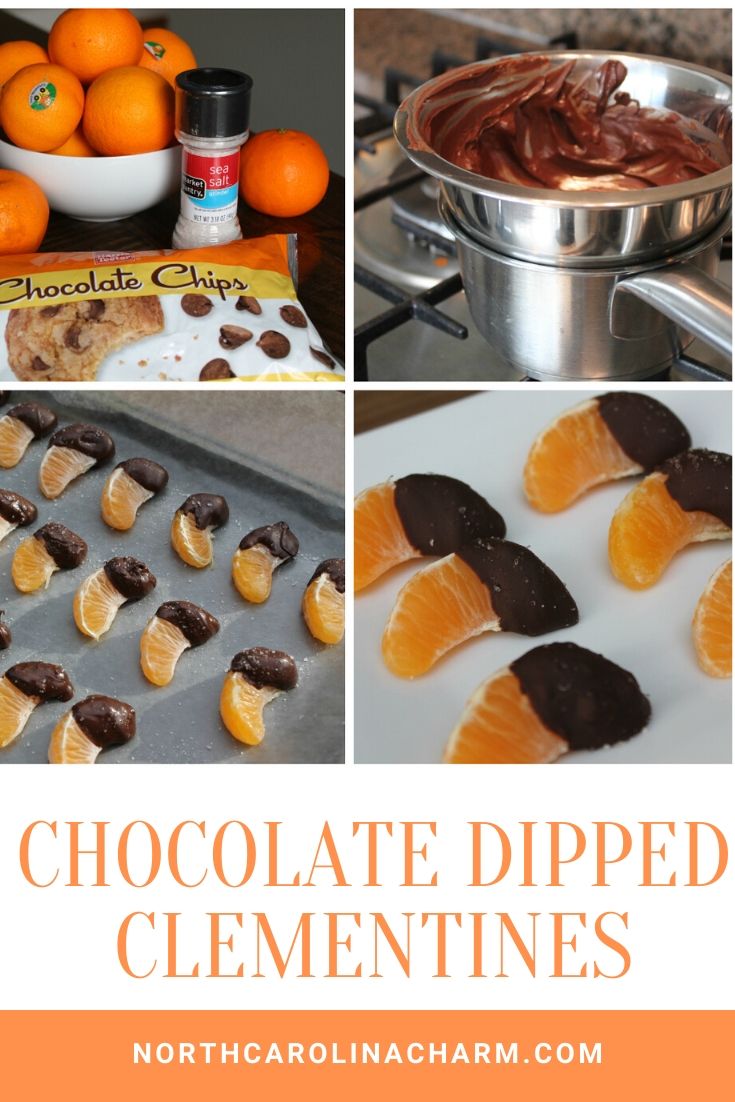 3. Lemi Shine Appliance Cleaner
I am the WORST at remembering to clean our appliances — coffee maker, washing machine, dishwasher, etc. However, on a whim I grabbed a pack of Lemi Shine dishwasher cleaner from the grocery store and used it over the weekend. I seriously cannot get over how amazing this cleaner worked. I posted it on Stories and so many of you recommended the washing machine and garbage disposal cleaner too!! I think I paid $4 for one packet of dishwasher cleaner from the grocery store but Amazon sells them much cheaper — and there's a multi-purpose version that you can use in a variety of appliances (washing machines, dishwashers, disposers and more)!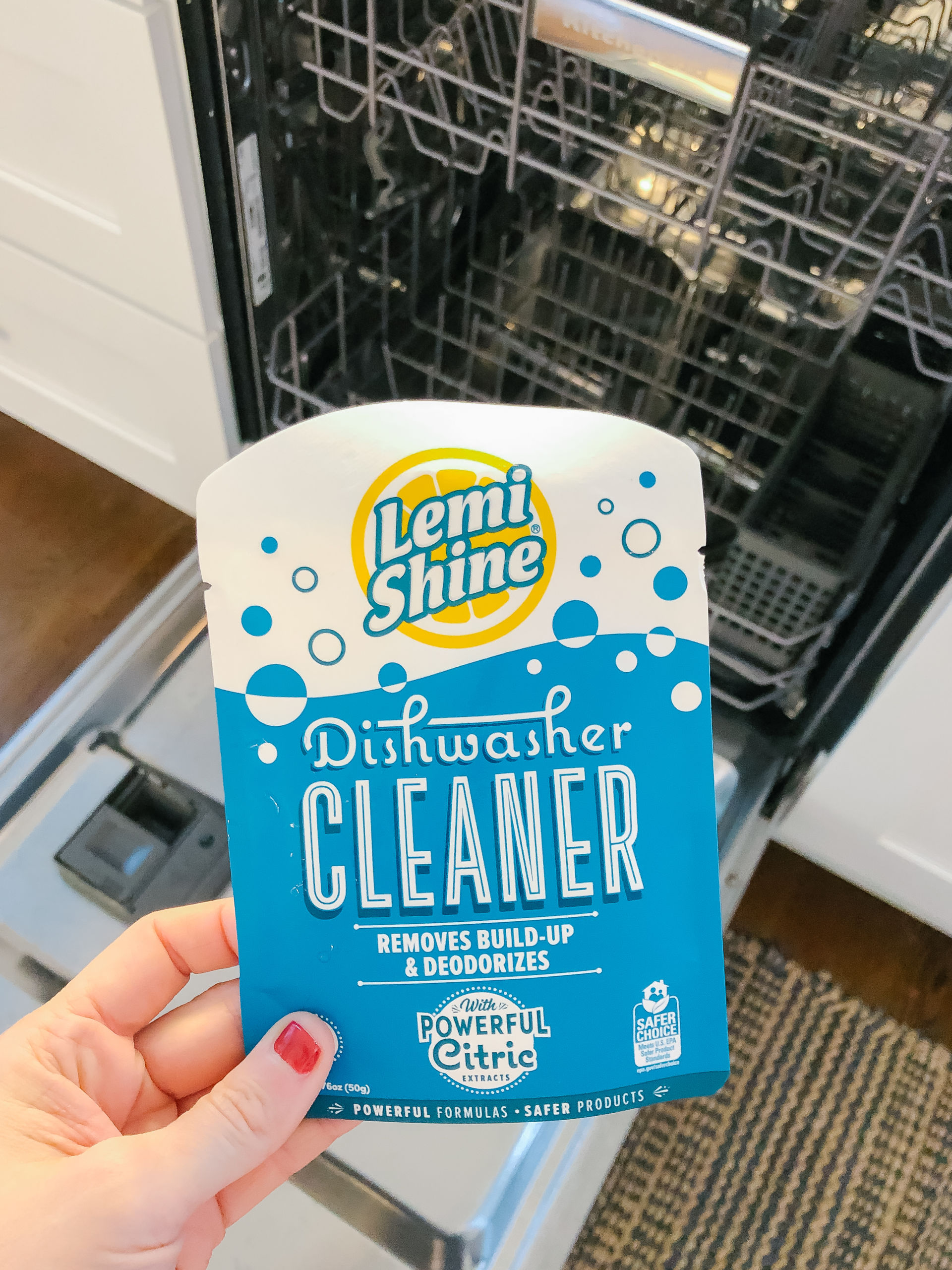 4. Community Group Book
We started a new book in Community Group and it is SO good that I couldn't wait until we finished it to share! We're reading Unglued by Lysa TerKeurst and so far everyone has absolutely loved it. In fact, some girls have even read much further ahead because they cannot put it down!
Here's a summary from Amazon:
God gave us emotions to experience life, not destroy it! Lysa TerKeurst admits that she, like most women, has had experiences where others bump into her happy and she comes emotionally unglued. We stuff, we explode, or we react somewhere in between. What do we do with these raw emotions? Is it really possible to make emotions work for us instead of against us? Yes, and in her usual inspiring and practical way, Lysa will show you how. Filled with gut-honest personal examples and biblical teaching, Unglued will equip you to: Know with confidence how to resolve conflict in your important relationships. Find peace in your most difficult relationships as you learn to be honest but kind when offended. Identify what type of reactor you are and how to significantly improve your communication. Respond with no regrets by managing your tendencies to stuff, explode, or react somewhere in between. Gain a deep sense of calm by responding to situations out of your control without acting out of control.

5. Amazon Workout Outfit
I am pretty picky about my gym clothes and always gravitate to the same two outfits whenever they are clean. So today I thought I'd share my absolute favorite gym items in case you're picky too…
Leggings
This is my favorite pair of leggings for over a year now (although my favorite deep green camo print is no longer available). These 7/8 leggings are so perfectly stretchy, a great price…and have pockets! If these are clean, they are the first pair I grab in my drawer every time. This is my second favorite pair of leggings (pictured below in latte leopard print — but they are constantly sold out). The quality of the Core10 Brand is seriously SO good though and they feel like an expensive pair of athletic leggings…but affordable.
Tops
For awhile I really wanted to wear cute knotted shirts but they were uncomfortable for the type of workouts I do so I mostly stick to non-frill tops. This is my favorite moisture-wicking mesh compression top (pictured below in XS). It's another Core10 item and the quality is excellent. It's also suuuuuuper cute (even cuter in person actually). When that top is dirty, I usually grab one of these dry fit tank tops next. They are a lot thinner but are comfortable and you can't beat the price on a 3-pack!
Shorts
I almost didn't include these again because I've blogged about them SO MANY TIMES but seriously, these lululemon Running Shorts dupe are just so incredible. I was SO excited to discover this recommendation in a local mom group. These shorts are pretty much identical to the lululemon running shorts (but for half the price)!
Sports Bras
These sports bras are the only ones I've been wearing since December. They offer high impact support, are excellent quality and the price is crazy low. I usually pay 3x more for one bra.
Headbands
I cannot stand it when my headbands slip around my head while I'm working out. These elastic bands have a non-slip grip liner that keeps them in place!
No-Show Socks
Matt and I are constantly stealing these no-show socks from each other. We can never have enough pairs of these!
Shoes
You know my obsession for these shoes run deep and I've blogged about them 7x in the past year. So I'll just say — if you haven't already scooped them up, you definitely need to. (Better color & size options from Nordstrom)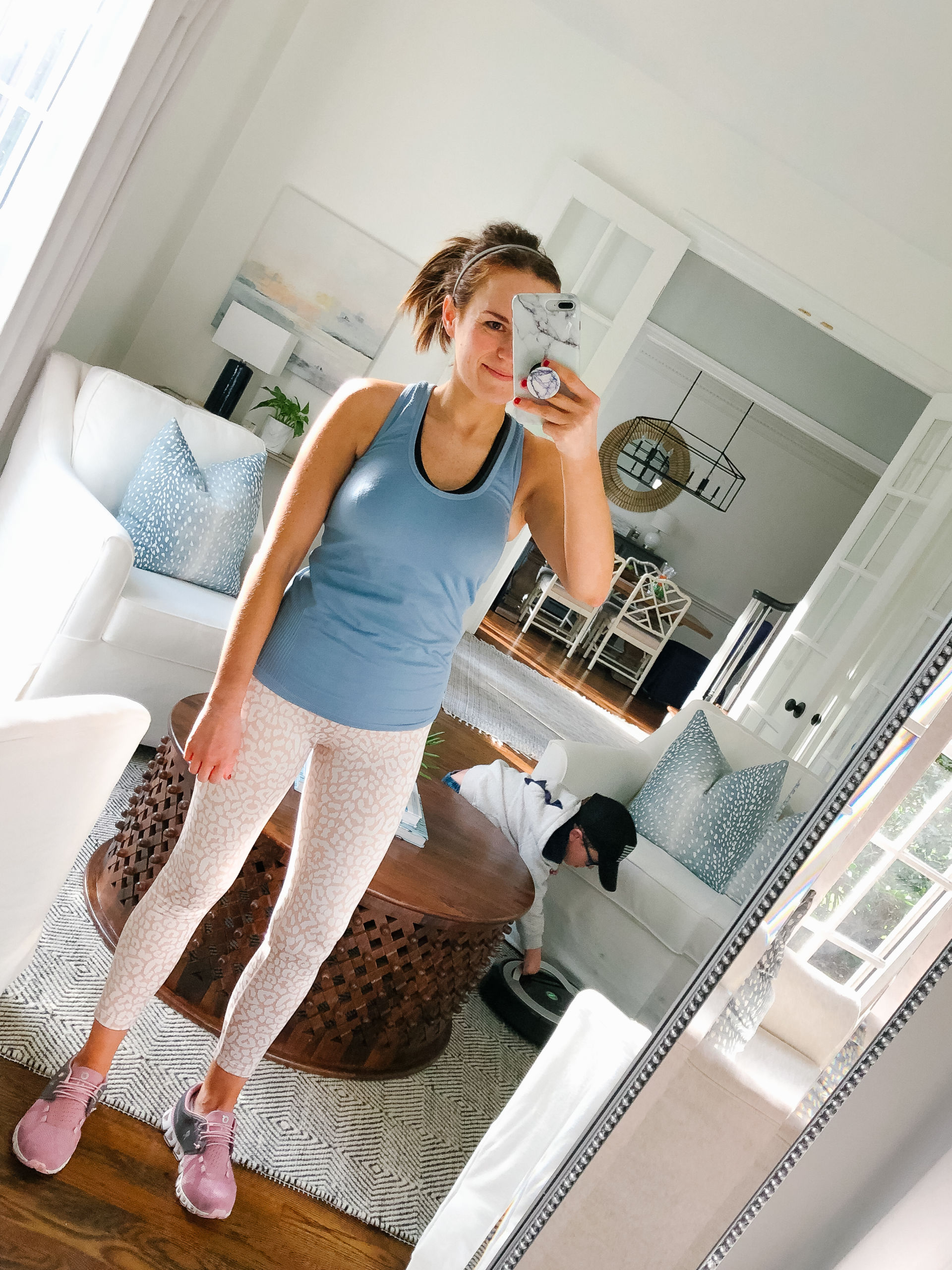 In Case You Missed It This Week