Happy Friday! It's been an interesting week around here! The North Carolina Governor announced the options for re-opening school in the fall, and then our school district announced their plan…
Similar to New York's plan, schools will allow for 2 weeks of in-person instruction in the classroom at 50% capacity to learn the virtual learning process followed by remote learning indefinitely…
I honestly have no clue how we are going to handle remote learning for Caroline this time around. Our last virtual learning experience was honestly pretty terrible for many reasons, but the biggest challenge was trying to juggle two full time jobs plus homeschooling. I've learned teaching is definitely not my gift (although Matt was really patient and good at being a teacher) and Caroline really struggled with the social aspect of remote school and was reluctant to participate most days. While I'm beyond thankful to have a job that allows me to work remote, there are just not enough hours in the day to juggle roles as teacher, employee, cafeteria worker, guidance counselor, janitor, PE teacher and more. Our family got pretty run-down, agitated and burnt out with our last attempt at juggling work and remote learning so we're scrambling to come up with a much better plan this time around!
Additionally, I'm incredibly concerned for all of the kids in our community who rely on school for meals or safety, who don't have internet access or an adult at home to help them with remote learning, and who will ultimately be left behind. I've cried many tears throughout this pandemic as my heart breaks for these students. If you are aware of any initiatives to help, amazon wish lists, families we can sponsor, or organizations/schools seeking donations for school supplies or gift cards, please email me.
Lastly, I really liked this New York Times article "In the Covid-19 Economy, You Can Have a Kid or a Job. You Can't Have Both."
OK, moving on!
1. The Best (Local) Candles
I wanted to share this gorgeous citronella candle I recently received from Made By Kippen. This candle is a much prettier alternative to the ugly metal tins we were using previously and is the perfect decorative and useful addition to our porch to keep the bugs away. The geo bowl container is made out of concrete and can be turned into a planter after the candle has finished burning too! I highly recommend checking out Kippen's shop. She has lots of indoor candle options with tons of incredible scents to pick from. We also received the salt+ orchid scented candle and it makes our home smell like we're on vacation. It's heavenly. Kippen hand pours every candle out of her home in Charlotte and uses high quality essential oils and cotton wicks.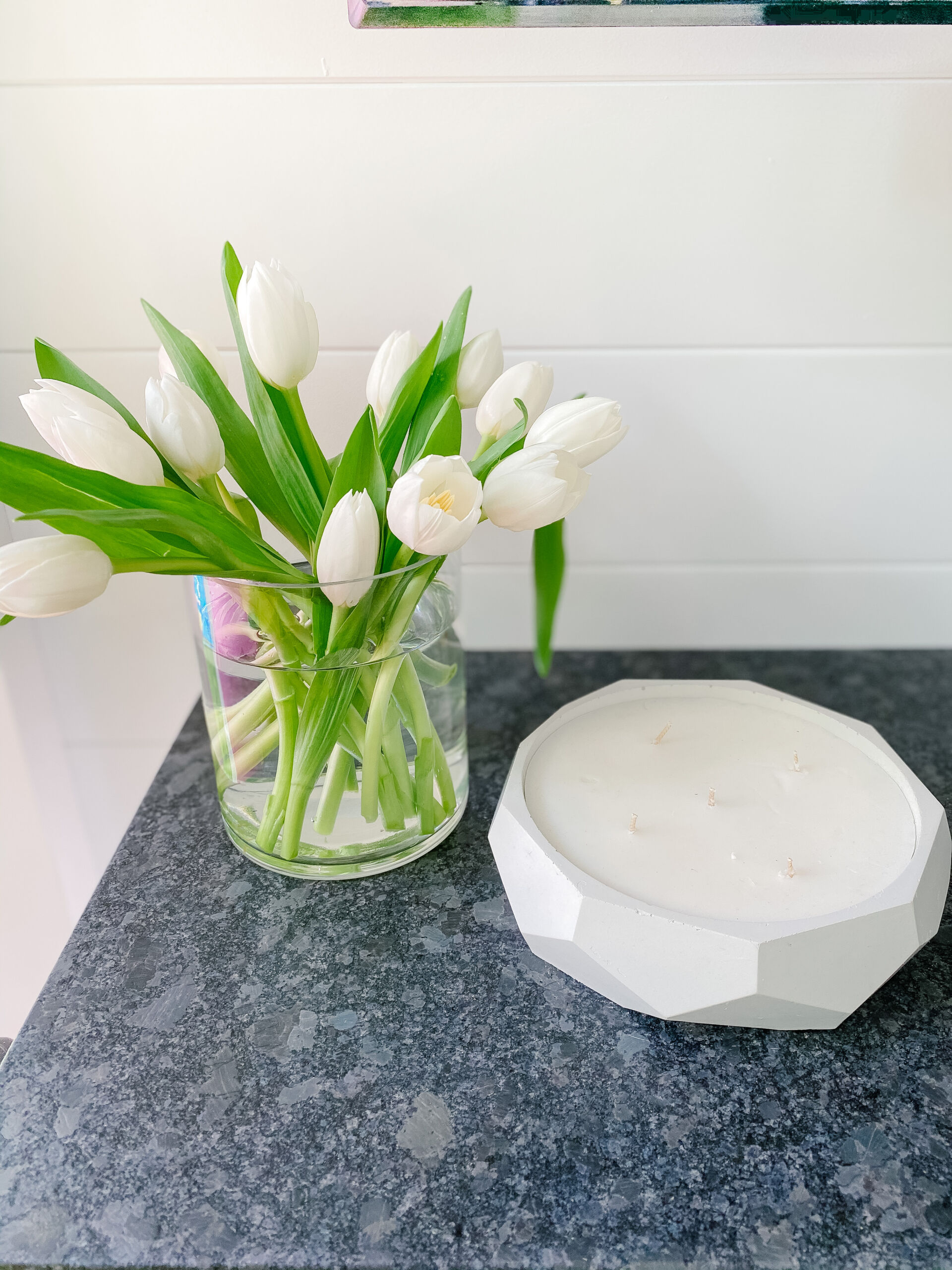 2. Outdoor Peloton Runs
I've been rotating between lots of different workouts lately and accidentally started running using the Peloton app for outdoor power walks/runs! Spoiler — they are mostly running with a little walking. My friend Shannon and I share our favorite workouts back and forth and I loved this challenging walk/run with Olivia Amato she sent me that I completed earlier this week outside. I didn't realize you can do the indoor treadmill workouts outside too, and they are actually way better than the "outdoor workouts" in the app. Also running related: I am really excited for this running belt to arrive so I don't have to carry my phone on runs. And I am obsessed with this lightweight, quick-dry, stretchy running hat! It is amazing. Now I just need to find sunglasses that fit under it and don't slide off my face constantly.
3. Porch Progress
Our porch construction is finally completed! I cannot believe it! We have two more coats of paint on the railings but we are crossing the finish line! Since my last update, we had the cabinets installed, granite installed, all of the AV was completed (hanging TV, speakers, etc.) and the Chippendale railings were completed! I am so excited with how it's all come together! Now it's time to decorate!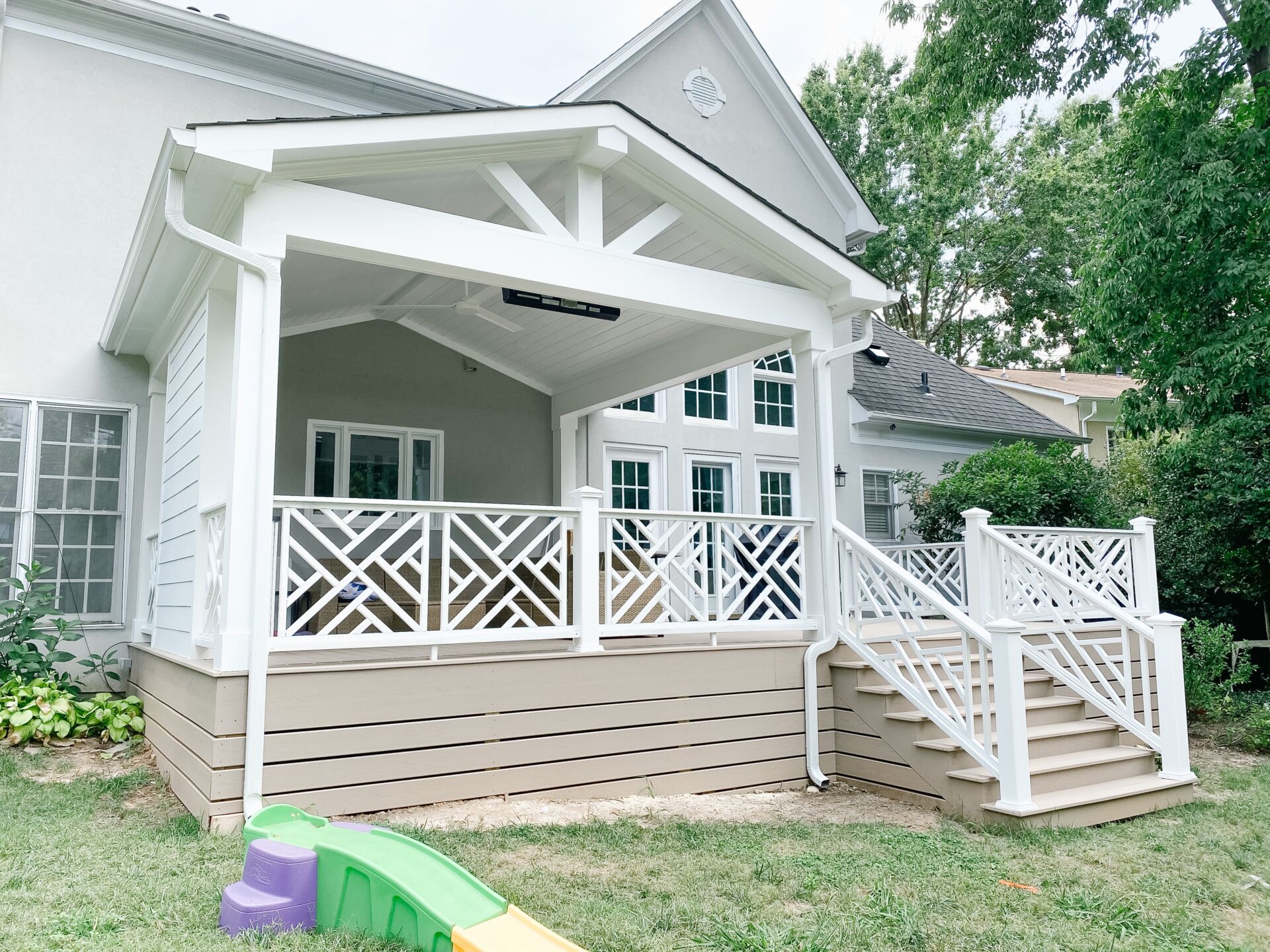 4. Everhart Masks
I wanted to share some really amazing masks I recently received from Everhart! They are lightweight, breathable and come in a ton of fun prints for the entire family! Highly recommend these — especially for all day wear. These homemade masks also help fund their donations to the children's hospital of Orange County.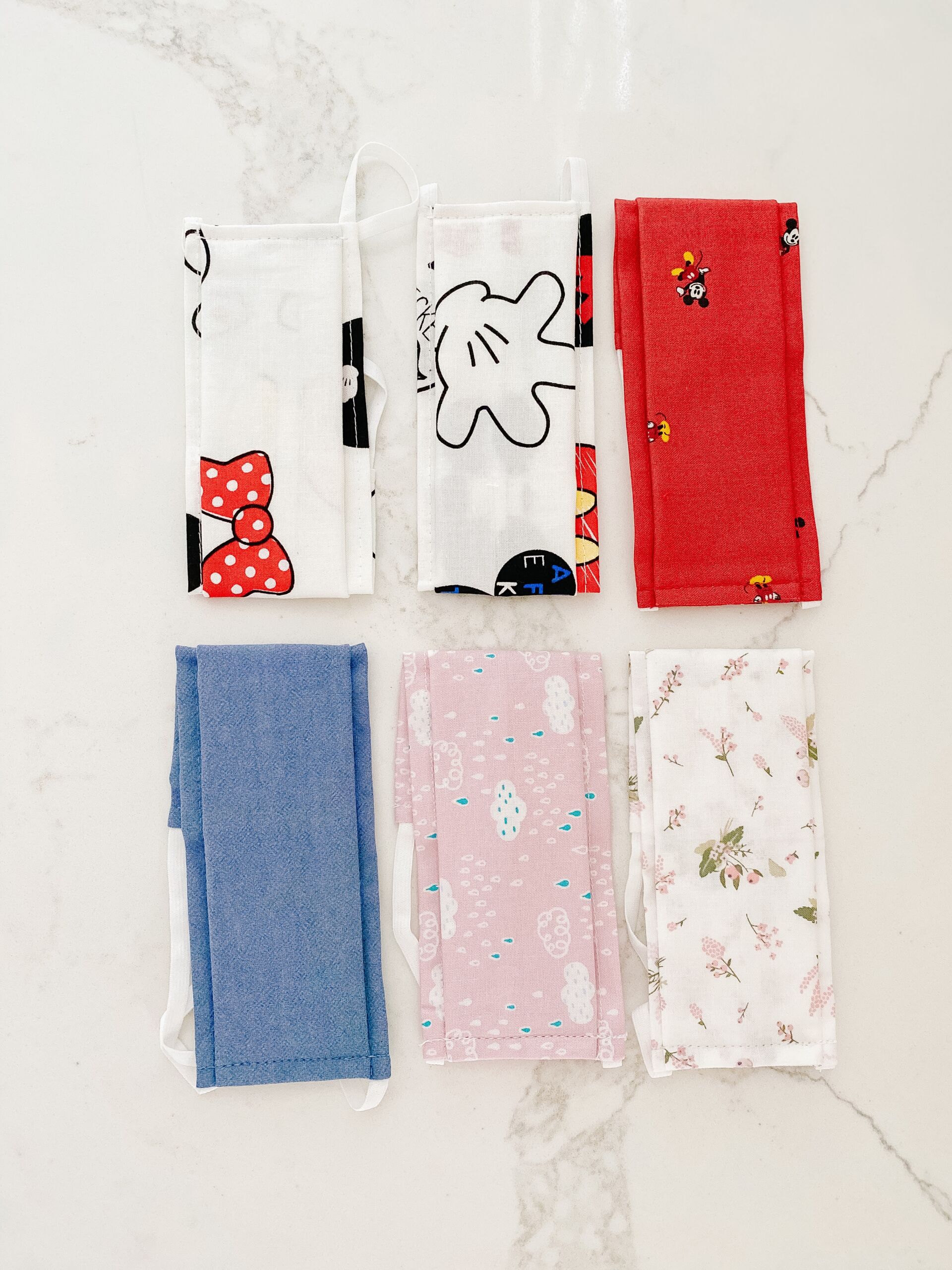 5. Matching Slides
A few weeks ago I purchased these adorable slides for the pool and have been wearing them non-stop! They are super comfortable and inexpensive. As soon as Caroline saw them she asked for a pair too. Even though her pair of slides are also from Walmart, they are a slightly different shade of pink but have a velcro backstrap that helps keep them snug. They are only $7 and there's only a few left in stock!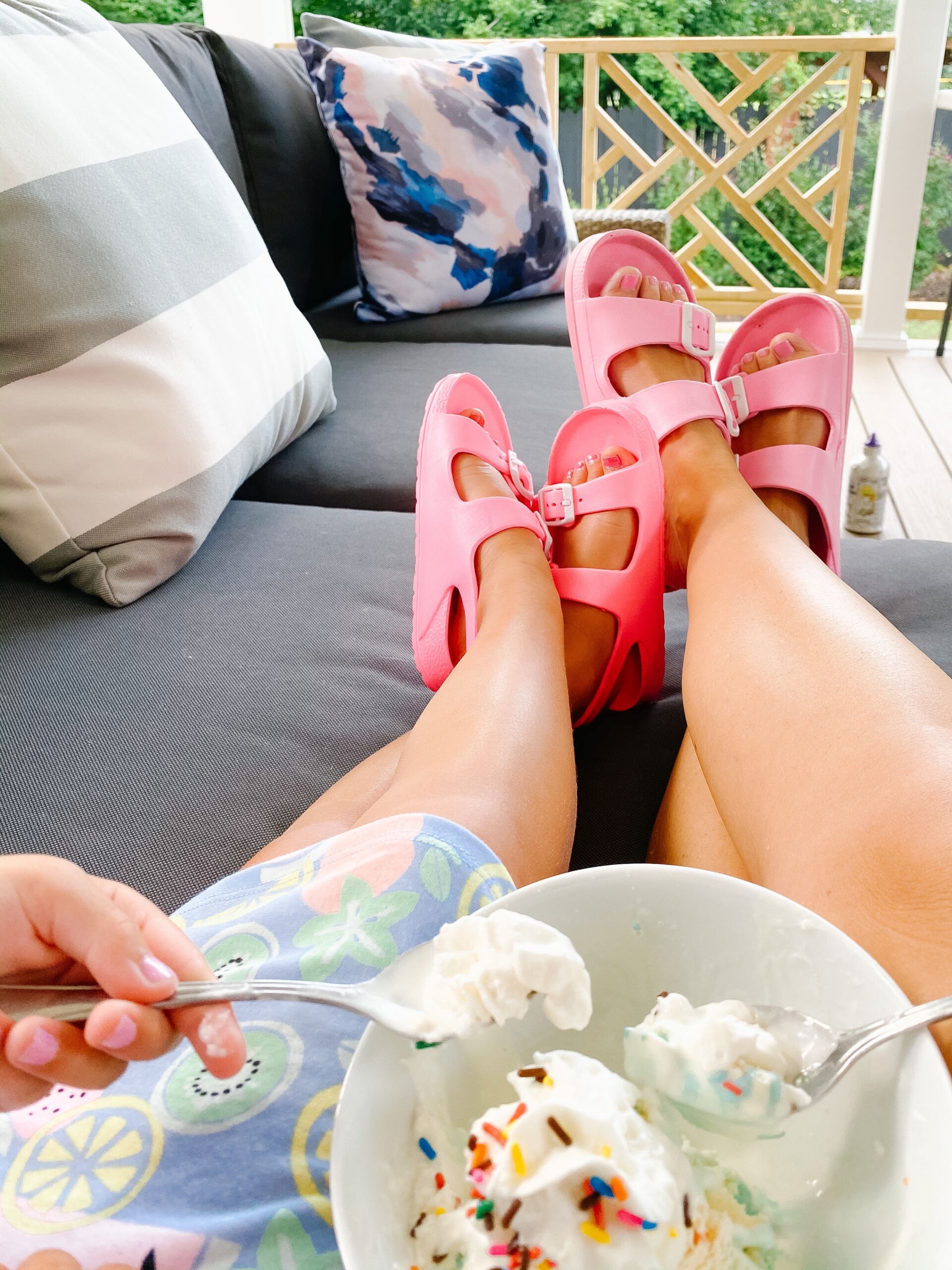 In Case You Missed It This Week