Kicking off my 2020 holiday gift guides with my favorite (and most popular) gift guide of the year — for the guys! WHY are husbands, dads, brothers, etc. so hard to shop for?! Hopefully you can impress the men in your life with some of these fun gift ideas, experiences, local goods & services and more!!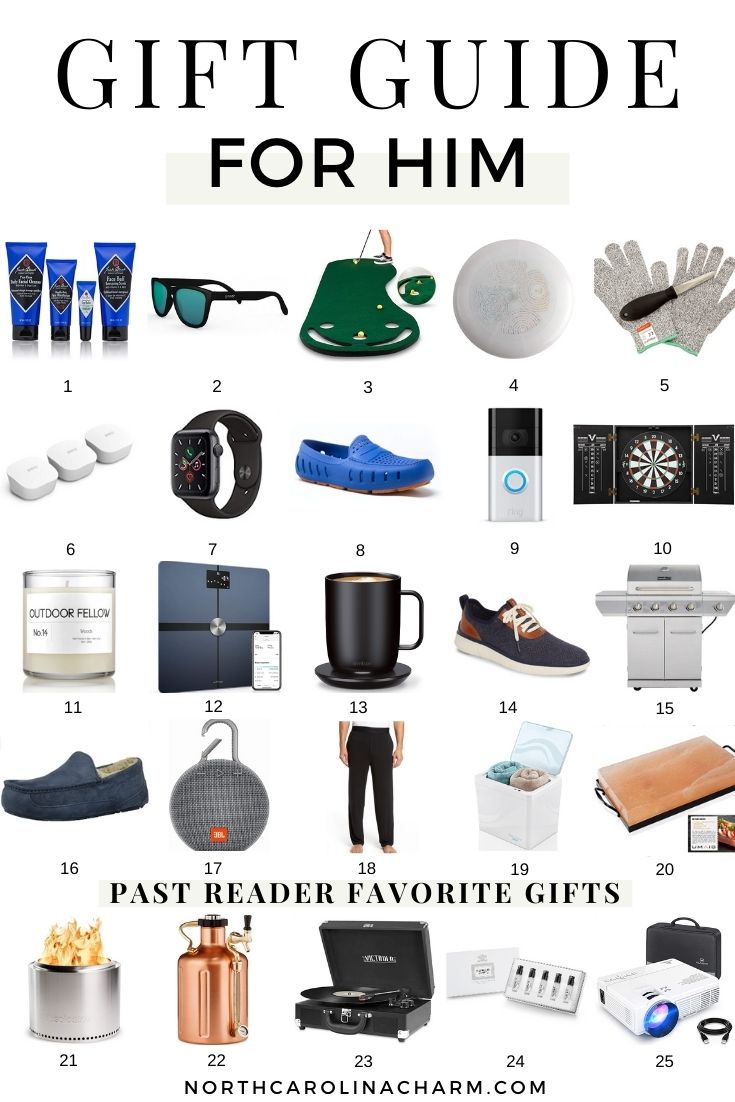 Small Business, Experience, & Local Gift Ideas
Services
Trueman Auto Detailing: Cody has cleaned our cars a few times now and thoroughly tackles every interior nook and cranny (including car seats). He takes so much pride in his exterior detail too which is insanely meticulous. During one of our details, Cody was even able to buff out two massive scratches and my car looks brand new now. Consider purchasing a gift card for your husband, brother, dad — any guy really!
Home Organization: Truly, one of the best surprises for Matt was when we had our garage organized by CW Home and he could finally pull his truck into the garage, find all of his tools and carve out a special space for all things golf! Whitney and Caroline of CW Home are absolutely incredible organizers and transformed our garage. I also want to highlight Matlin and her team at Minimized, another boutique professional organizing company who perfectly unpacked and organized every drawer and cabinet in our kitchen! You can't go wrong with either company — both will design, shop and install everything you need to de-clutter and maximize that certain space in your home…or finish that project that your husband or dad has been saying he will eventually get to.
Gifts, Memberships & Subscriptions
Experiences
For the guy who likes to cook, purchase an in-person or virtual class from Chef Alyssa's Kitchen. There are tons of classes to pick from!
For the golfer, purchase private golf lessons from Leatherman Golf . He completely changed up some of his techniques and Matt said it definitely improved his golf game.
Purchase an annual pass to the Whitewater Center.
Surprise him with tickets to a concert, comedy show, football game, a magic show, etc.
Purchase a membership, private training or a class at Blackstone Shooting for the guy who likes to head to the shooting range.
Apparel & Goods
Shop in store or online at The Sporting Gent's Gift Guide for mens apparel, field goods and fly gear.
A few years ago I surprised Matt with an Ole Mason Jar gift card so he could build a custom suit! This gift was a huge hit. He got to build every piece of the suit — the liner, fabric, monogram and so much more.
Shop Buffalo Jackson for the most beautiful leather goods and apparel. Matt owns and loves his gorgeous leather duffel bag from this store.
Still need more gift ideas? Check out these previous gift guides…