Over the past 6 years we've acquired a few holiday traditions that I really love and look forward to each Christmas season. While some of our traditions won't happen this year, I know this season will still be filled with so much love and magic. In hopes I can avoid the last minute scramble, I'm prepping and ordering as much as I can now to ensure our holiday traditions are fun.
Here are a few of my favorite family traditions…
Christmas Decor
Mini Christmas Trees: The kids LOVE decorating their own mini tree for their bedrooms with all their favorite ornaments.
Framed Family Christmas Cards: Nothing puts a bigger smile on my face than walking past the display of all our framed family Christmas cards!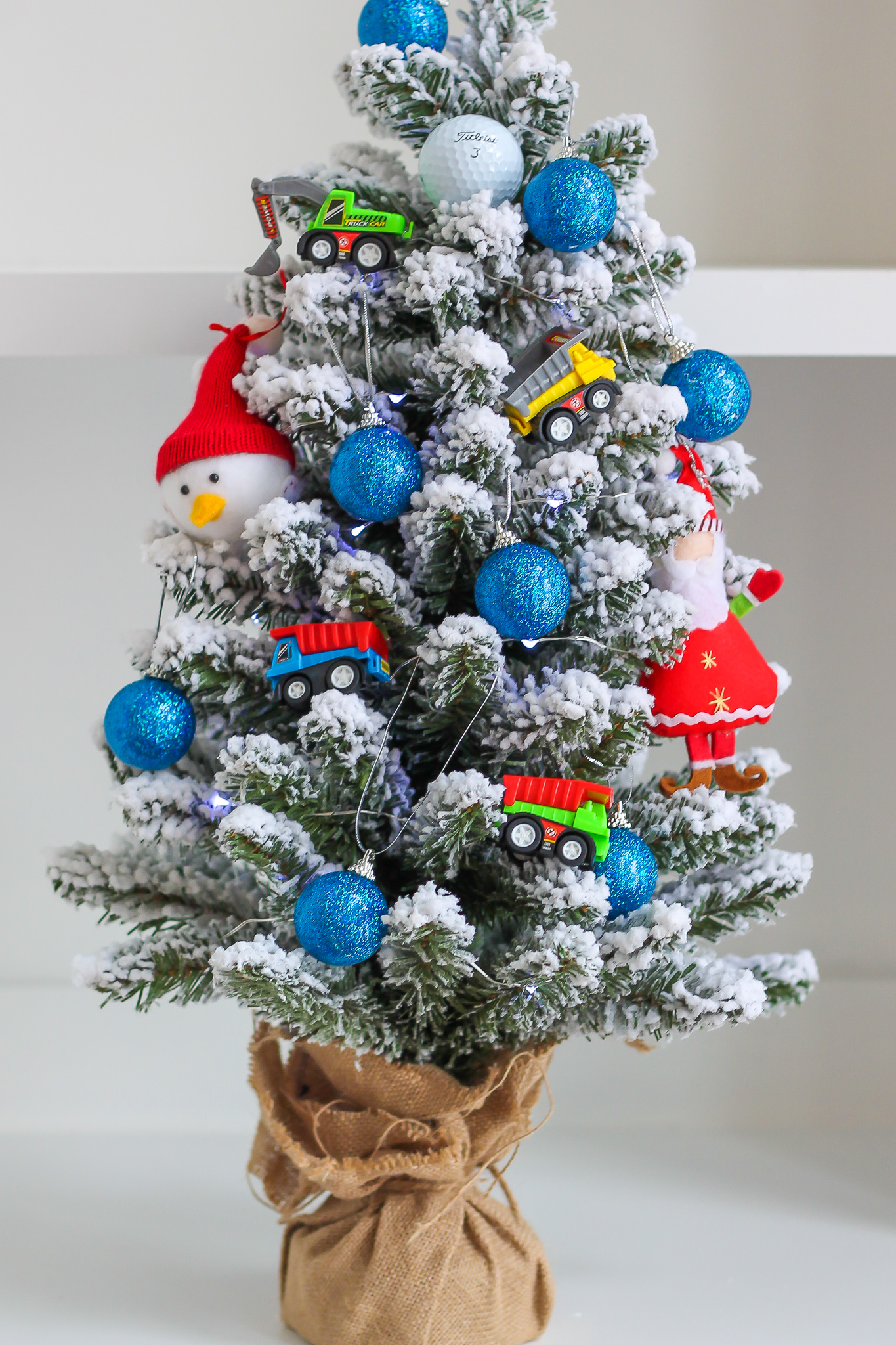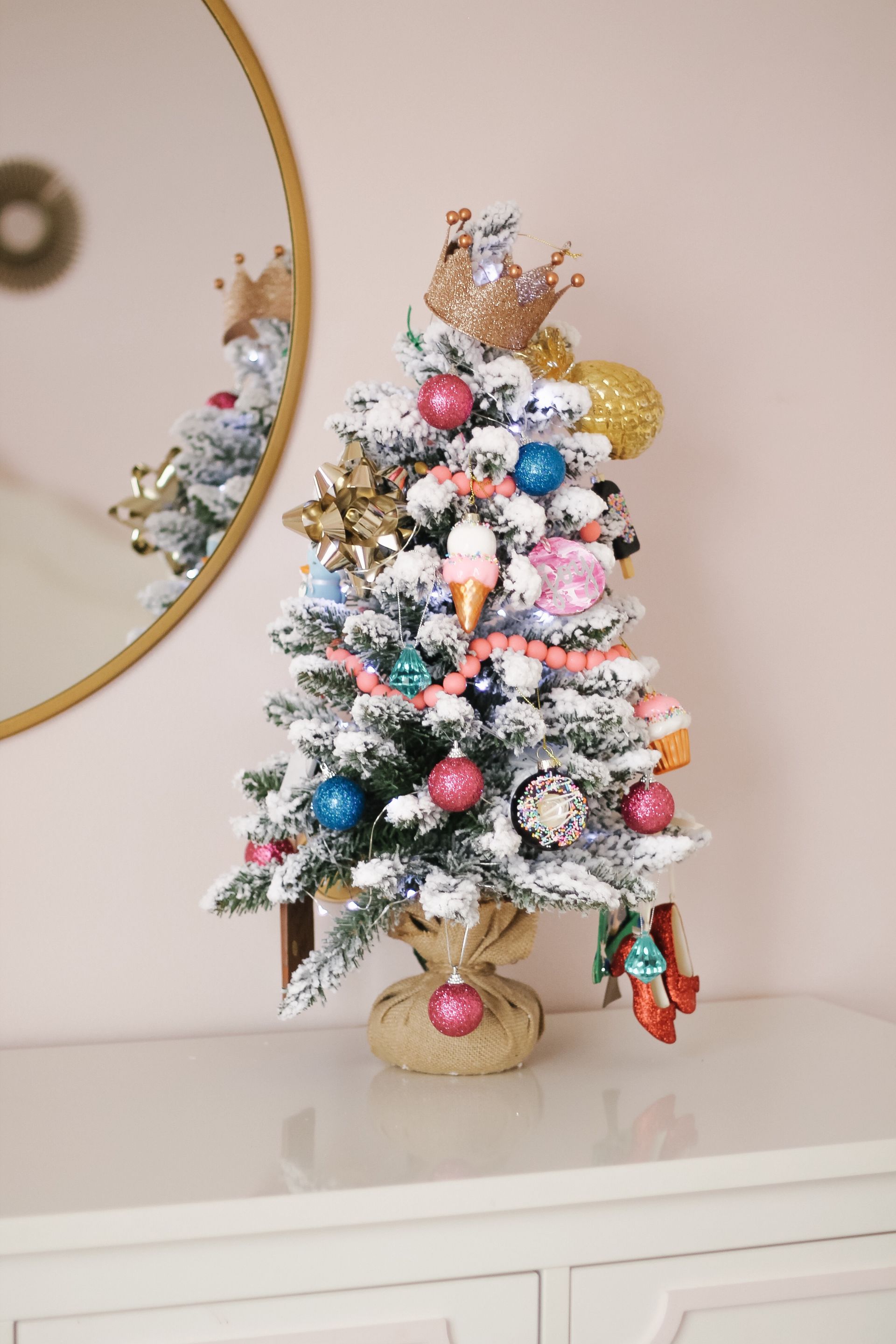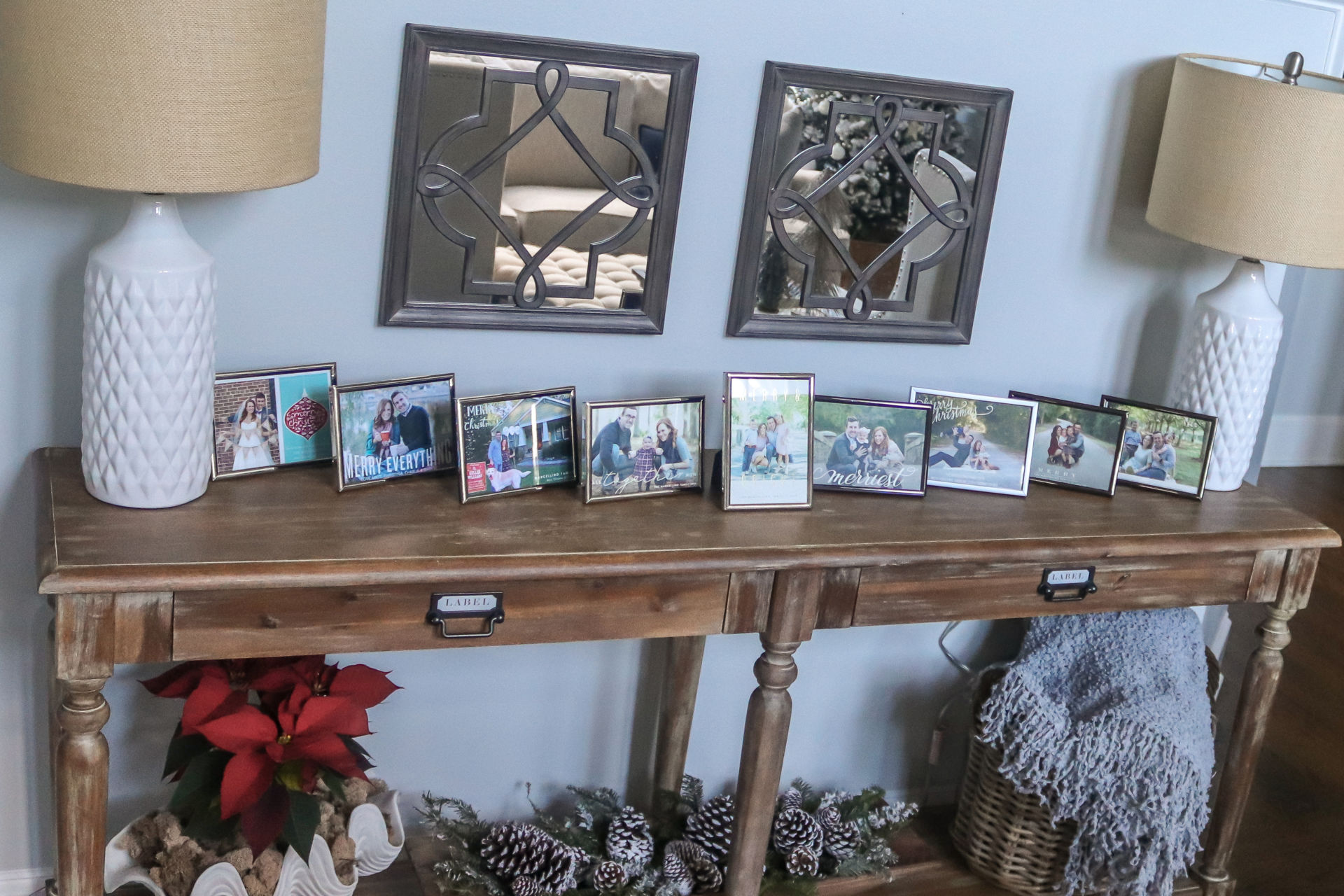 Annual Experiences
The Nutcracker: Sadly, this will be the first year that Caroline and I won't be seeing the Nutcracker. We have had so much fun doing this together the past few years and she's pretty bummed the season is canceled.
Singing Bears & Gingerbread: Every year we take the kids Uptown to see the Singing Bears perform and then walk across the street to experience the Winter Wonderland at the Ritz. Both of these events are canceled this year and I'm really hoping the kids won't have outgrown this tradition by next year.
Santa Visit: I don't know if we'll be able to pull this one off this year either.
Christmas Lights: Driving around looking at lights with a big mug of hot chocolate is seriously the best. I'm hoping that Charlotte goes crazy on decorating for Christmas this year! Also, last year we visited the Speedway Christmas lights show and it was amazing!!!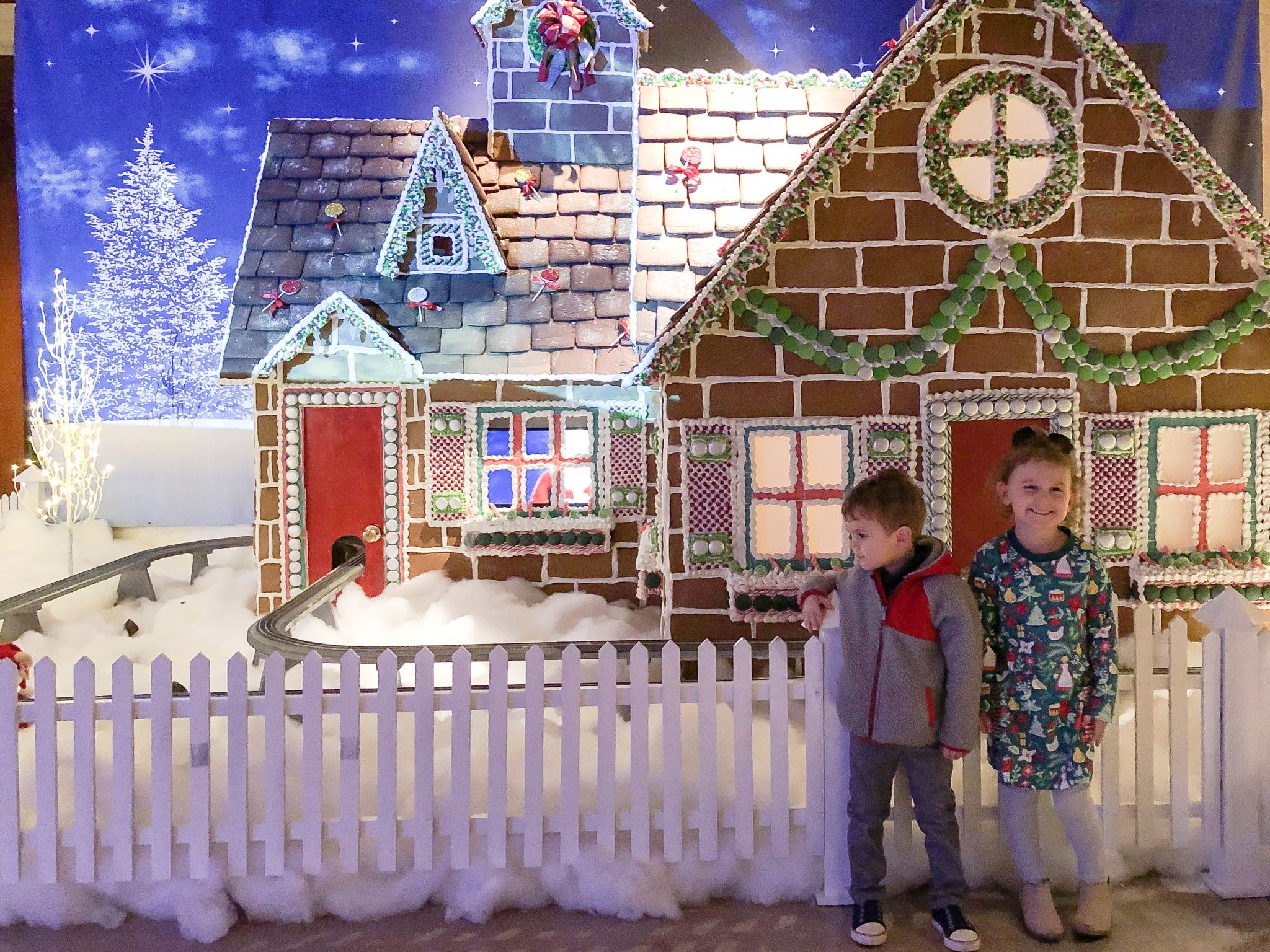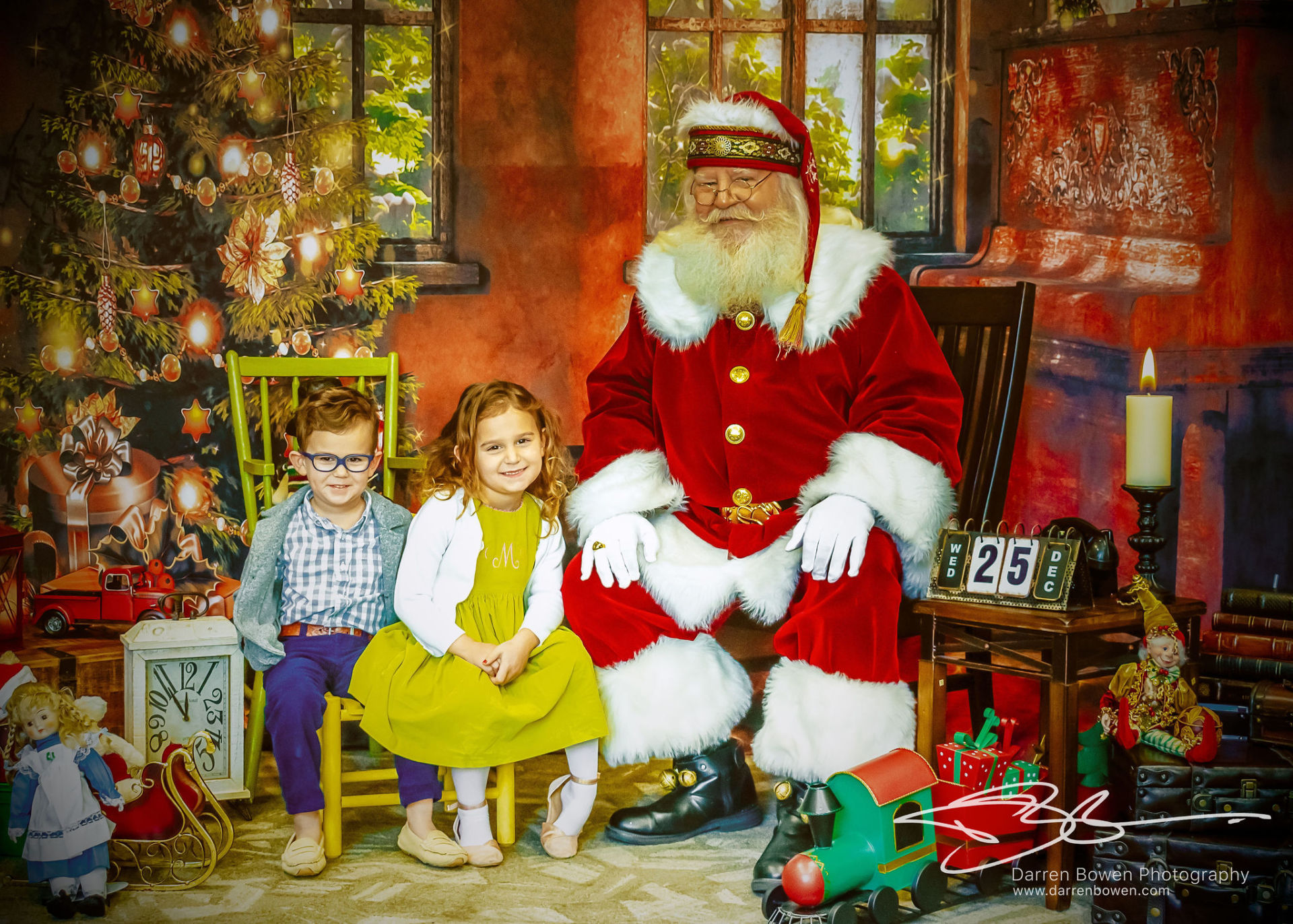 Bake All The Things
Obviously, we do as much baking as possible throughout the season!! A few of our favorite recipes…
Mini Cinnamon Bread Loaves: The perfect teacher, neighbor, bus driver, mailman, co-worker, etc. gift! Or make a loaf to enjoy on Christmas morning!
Saltine Cracker Toffee: A few years ago I made Graham Cracker Toffee for Christmas gifts and it was such a big hit I decided to tweak the recipe to make it a bit more festive and enter it in to a cookie exchange contest. It came in 4th place which was impressive considering there were 17 cookies in the contest!
Pineapple Cheese Ball: The best appetizer to bring to a Christmas party!!! You can make it the night before (wait to put the pecans on until just before serving). Also, this cheese ball sits out really well for a few hours and is 1000000% guaranteed to please a crowd!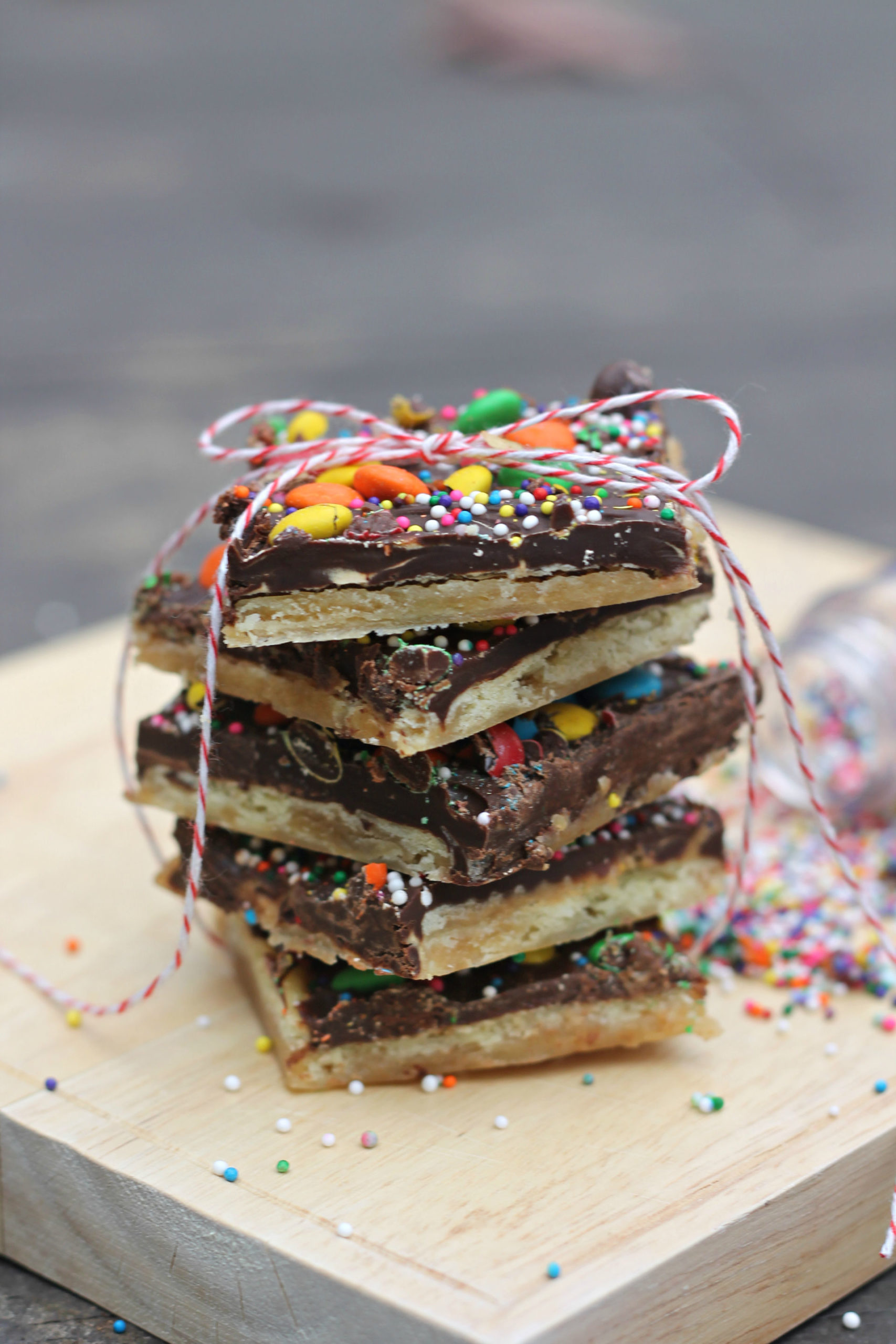 Holiday Pajamas
I love a good matching holiday pj set for the kids! Last year a reader shared the cutest holiday tradition of receiving new Christmas pajamas on Thanksgiving!! I love this idea so much because 1. it's super fun to open a Christmas gift a month before Christmas and 2. it really extends the life of the pajamas (although we wear our holiday pajamas year-round)! Here are some super cute pajama options from our favorite brands.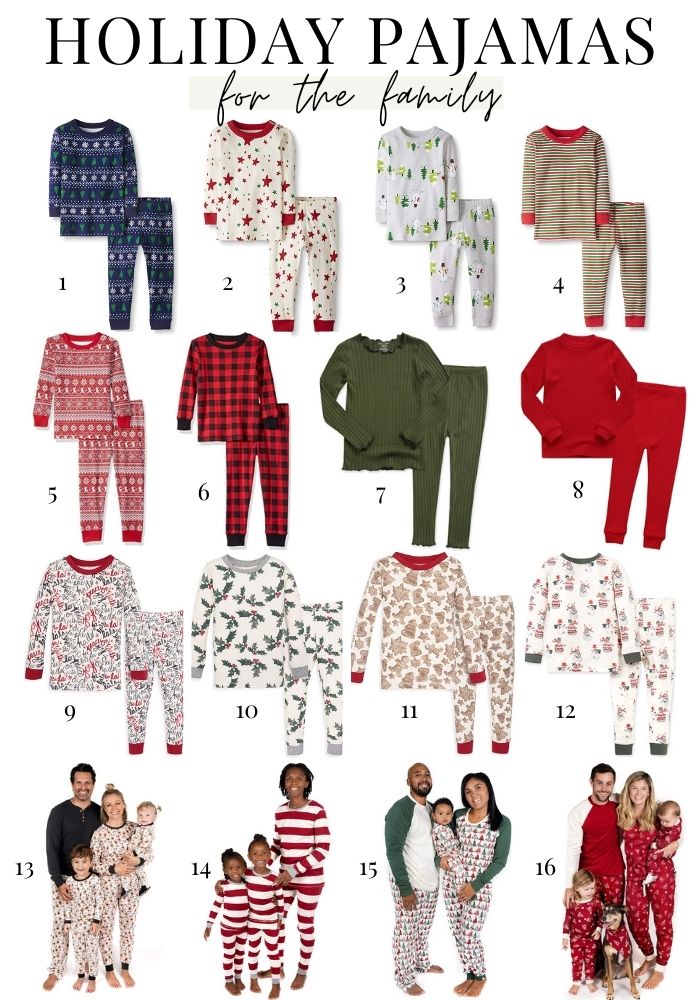 Moon and Back by Hanna Andersson (Pajamas 1 / 2 / 3 / 4)
If you love Hanna Andersson pajamas, these are for you!! The quality is amazing and these hold up well wash after wash (without shrinking!). The material is thick and soft. They are fitted and run true to size, but I always size up for longer wear. We got the kids the Winter Fair Isle print last year and they've worn them year-round and held up perfectly!
Amazon Essentials (Pajamas 5 / 6)
You can't go wrong with the Amazon Essentials brand and you definitely cannot beat the price!!! There are 4 super cute prints to pick from and I think we are going to go with the snowflake print this year.
Vaenait Baby (Pajamas 7 / 8)
These pajamas are super popular right now. We purchased a few short sleeve pairs for spring and summer and they are the softest and stretchiest pajamas we own. In fact, they are Thomas's favorite pajamas and the ones he reaches for when he sees them in his drawer. The fabric is silky, stretchy and lightweight. They run super small and very fitted, so size up at least 1-2 sizes. They come in a rainbow of colors too.
Burt's Bees (PAJAMAS 9 / 10 / 11 / 12 / 13 / 14 / 15 / 16)
This line always carries my favorite prints — especially for the holidays! These 100% organic cotton pajamas are soft, stretchy and have more than 3,100 five star reviews. They really are amazing and have even received a "snuggliest and softest" award. If you like fitted pajamas, order them in your regular size. I always size up so we can use them longer. We own lots of prints from this line!
If you're looking for non-holiday fall/winter pajamas, check out THIS POST.
A Birthday Cake for Jesus
Each year we throw a little birthday party for Jesus with a cake and sing "happy birthday". We've had some pretty cool cakes, but I think my favorite was last year's since Matt freehanded the manger scene!!!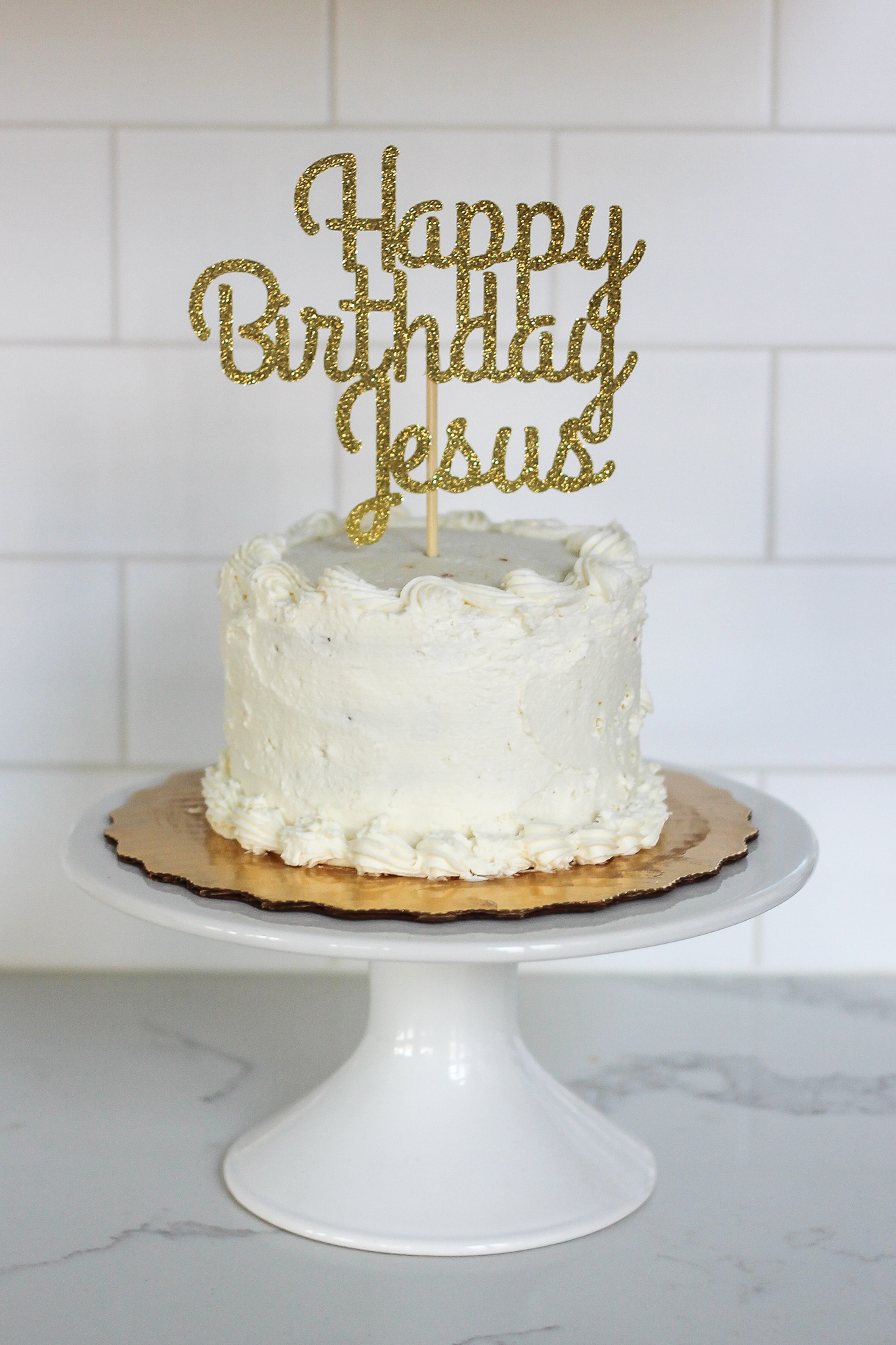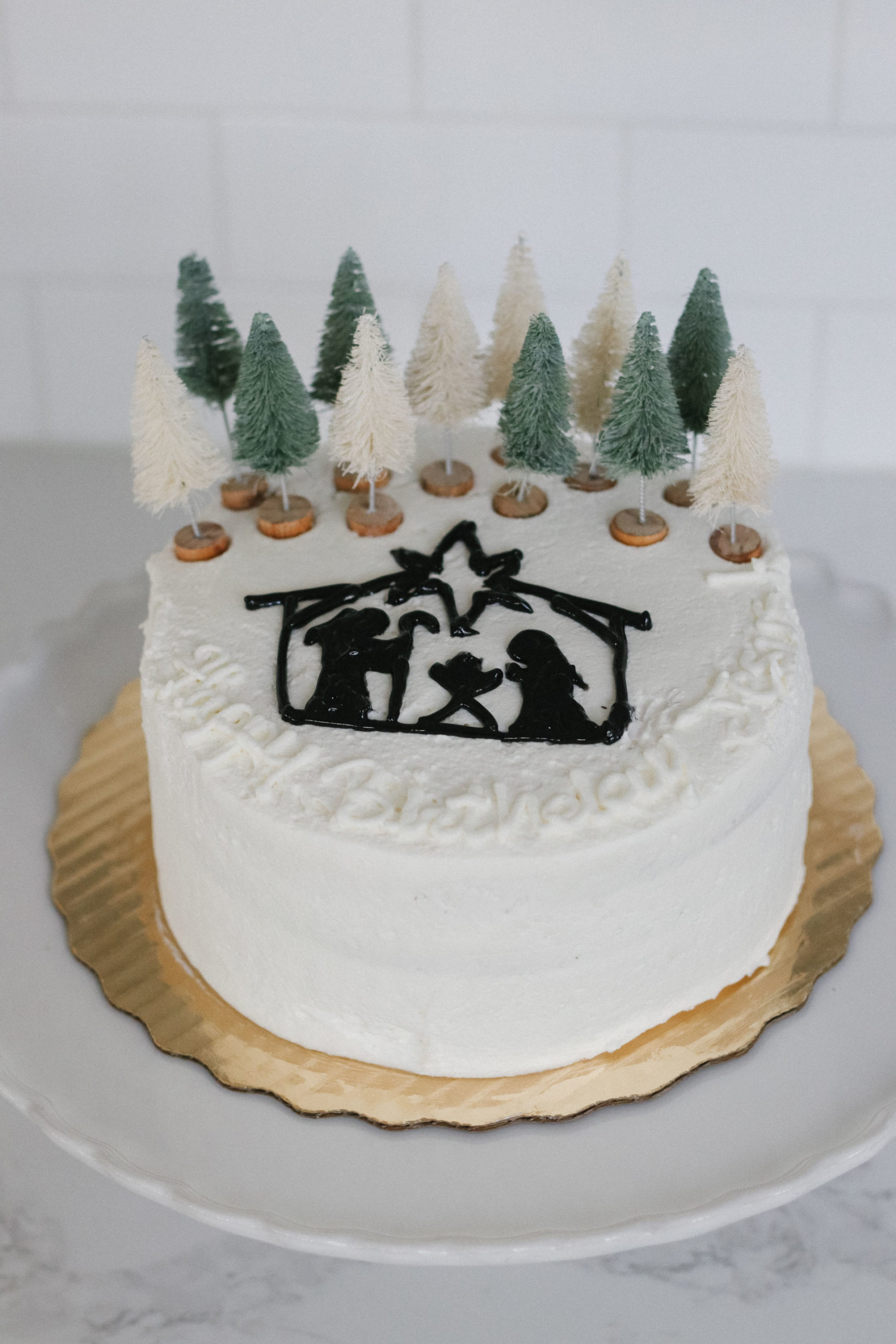 Treats for Santa & Reindeer
Last year the kids really got a kick out of setting out cookies and milk for Santa, and carrots for his reindeer. We also sprinkle magic reindeer food across the front yard on Christmas Eve!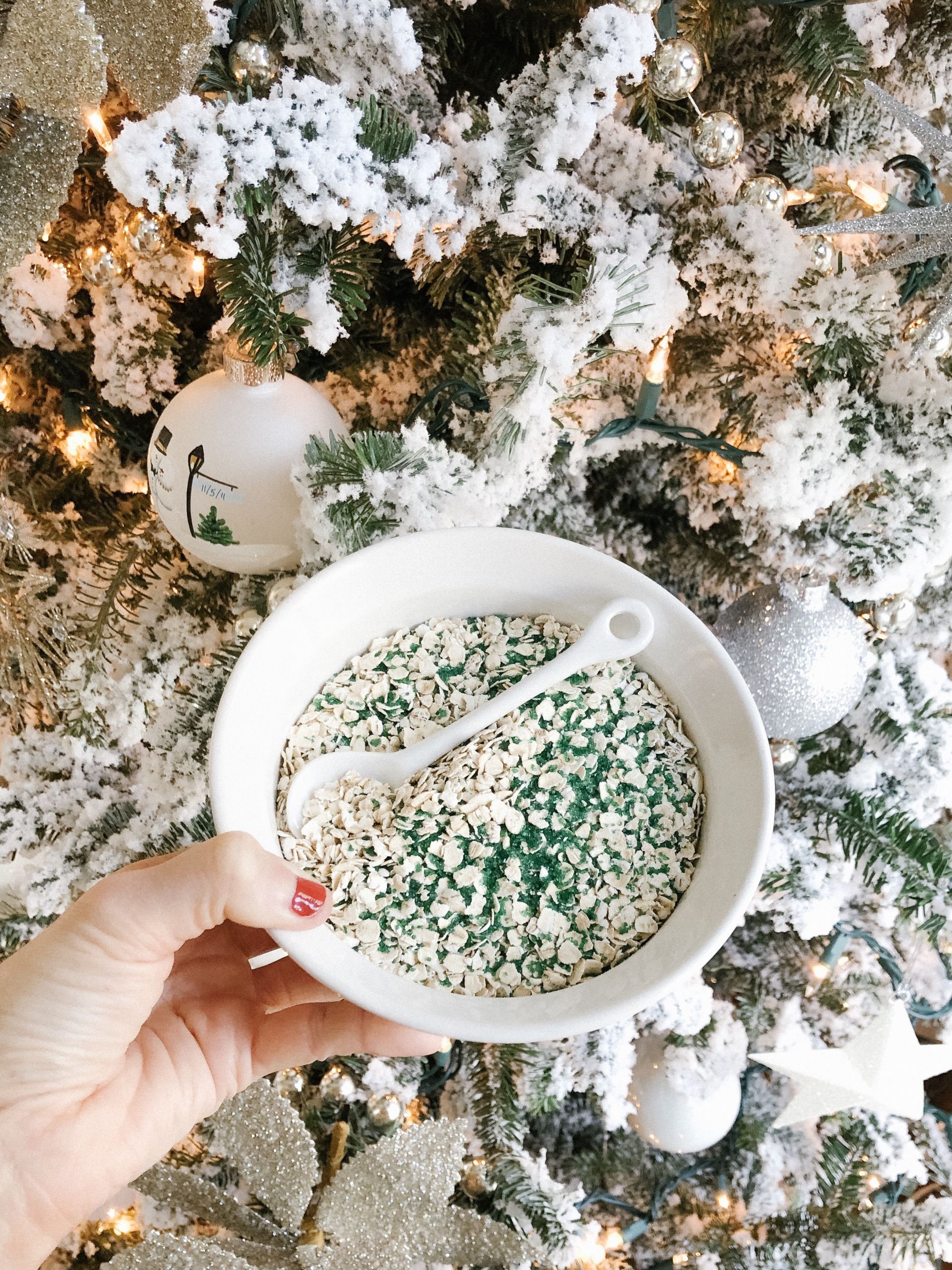 This year we received magic reindeer food from Julia, a sweet reader who sells it in her Etsy shop! Her magic mixture includes oats and glitter and is packaged so cute. These would make for really fun gifts too. (A few years ago one of Caroline's classmates gifted magic reindeer food to all her friends and I thought it was the most clever idea ever.) Anyway, Julia is offering 10% off to my readers! Just use promo code "christina10" at checkout.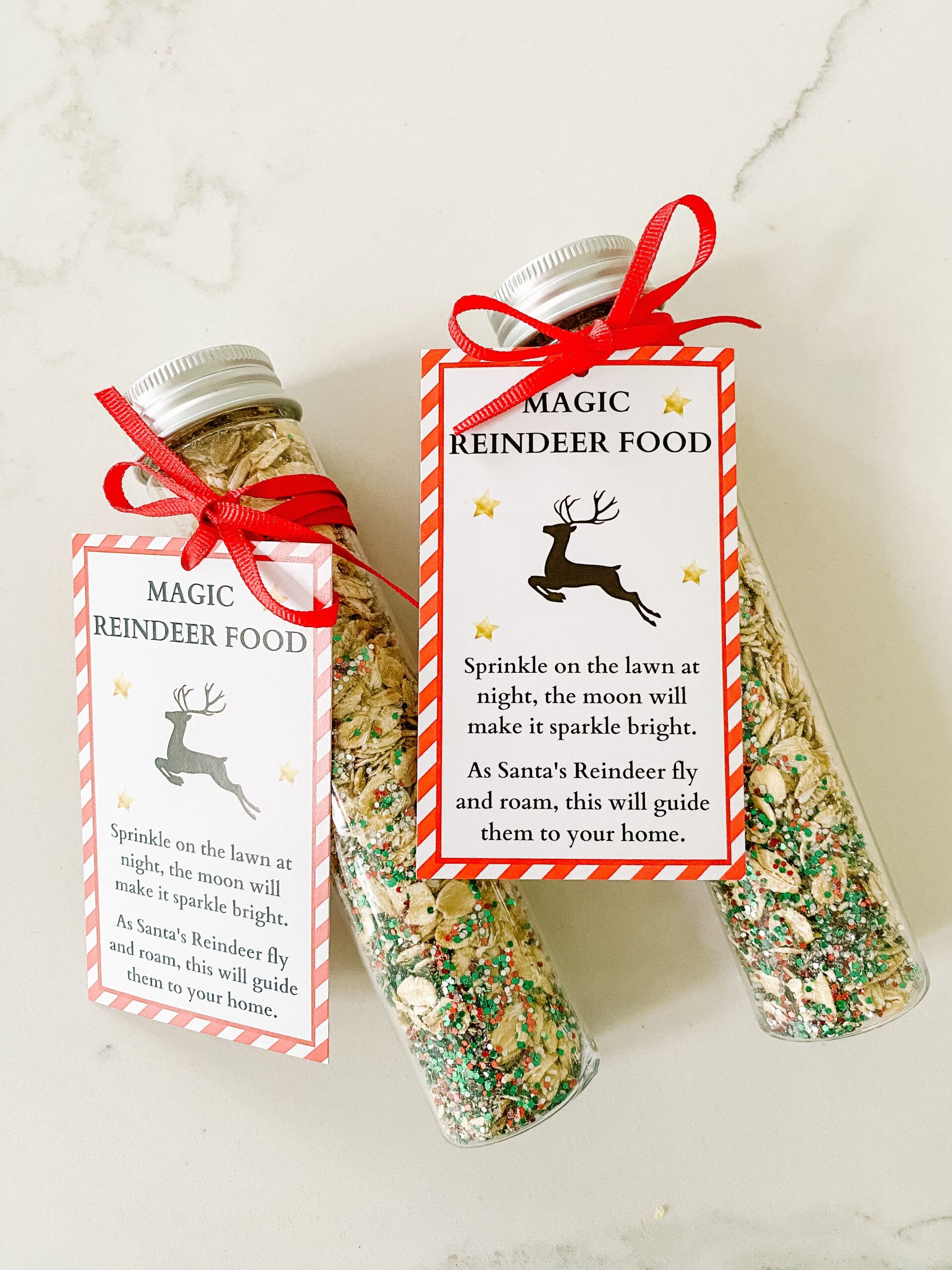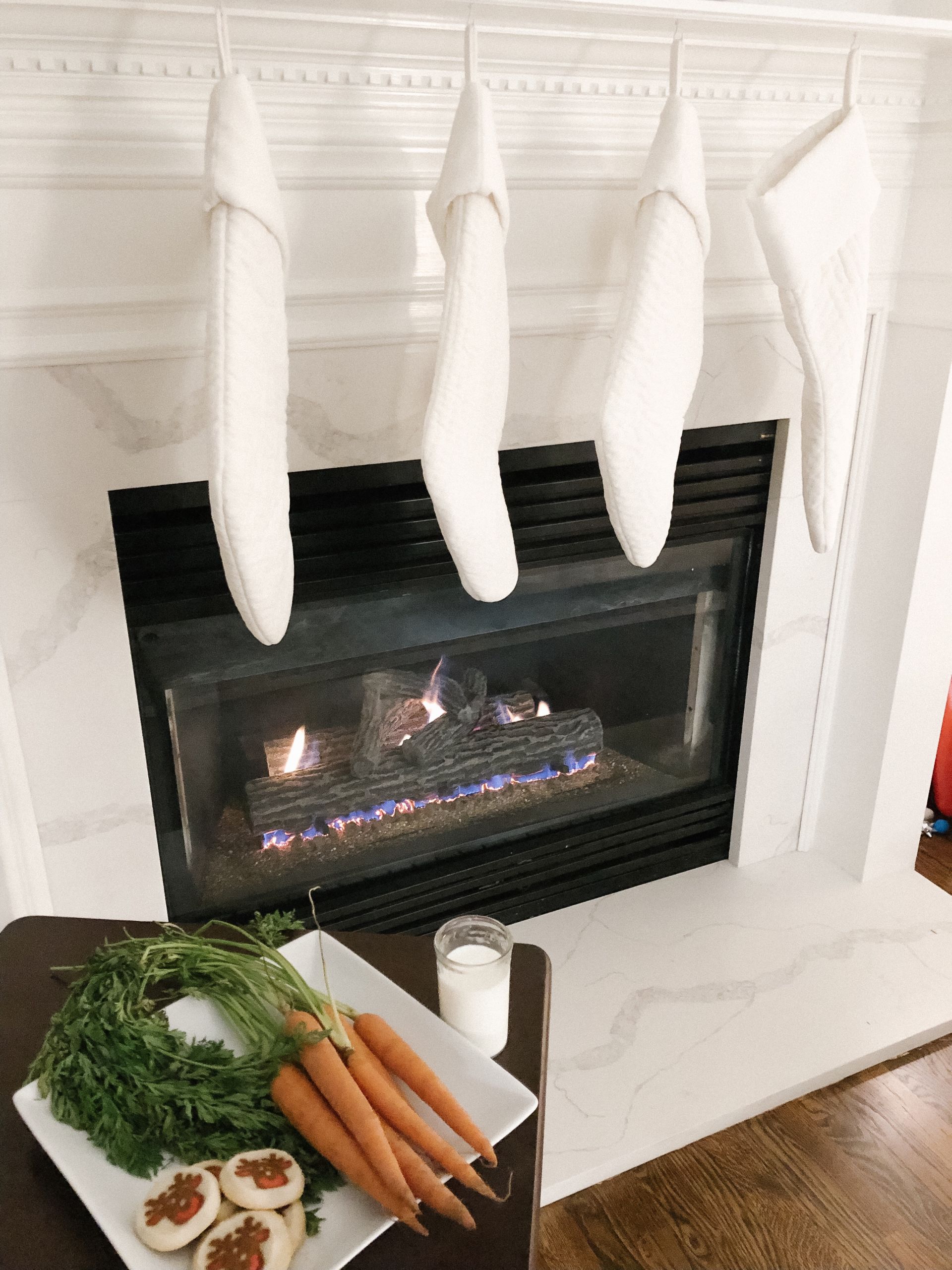 Christmas Movies
Last but not least, don't forget to watch ALL the best Christmas movies and all of the Christmas episodes of The Office! Also, I highly recommend checking out my Reader Favorite Christmas Movies post!
ELF: On repeat all season long. This is definitely our favorite!
Home Alone: This was Thomas' favorite movie last year.
The Grinch: We watch this year-round we love it so much!
Christmas Vacation
A Christmas Story
The Office Christmas Episodes: S2/E10; S3/E10&11; S5/E11; S6/E13; S7/E11&12; S8/E10; S9/E9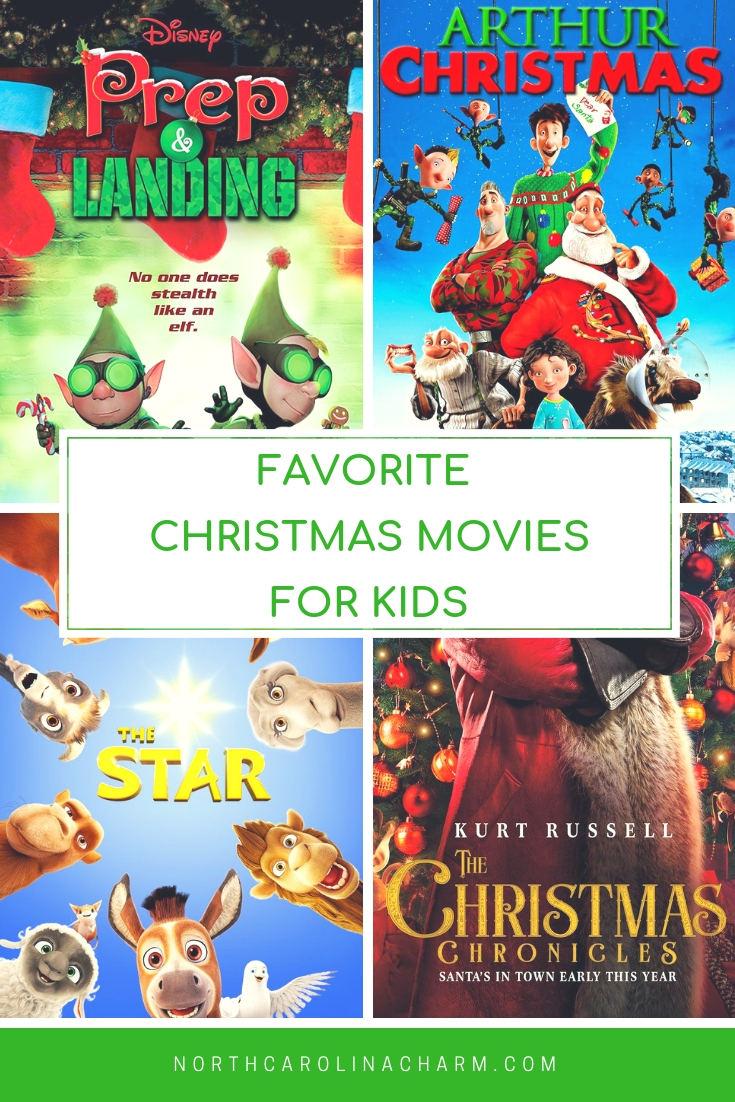 Tell me YOUR favorite holiday traditions!!