We had such a fun and extra-long Halloween weekend this year (the kids were out of school for a teacher work day on Halloween). The weekend was packed with LOTS of Halloween movies, fun with friends, and of course, trick-or-treating!
Let's rewind the highlights…
Halloween Play Date
Last weekend we invited a few friends over for a Halloween play date!
The kiddos all got to wear their Halloween pajamas, play some fun games, eat mummy hot dogs for dinner and run around together until they couldn't keep their eyes open any longer.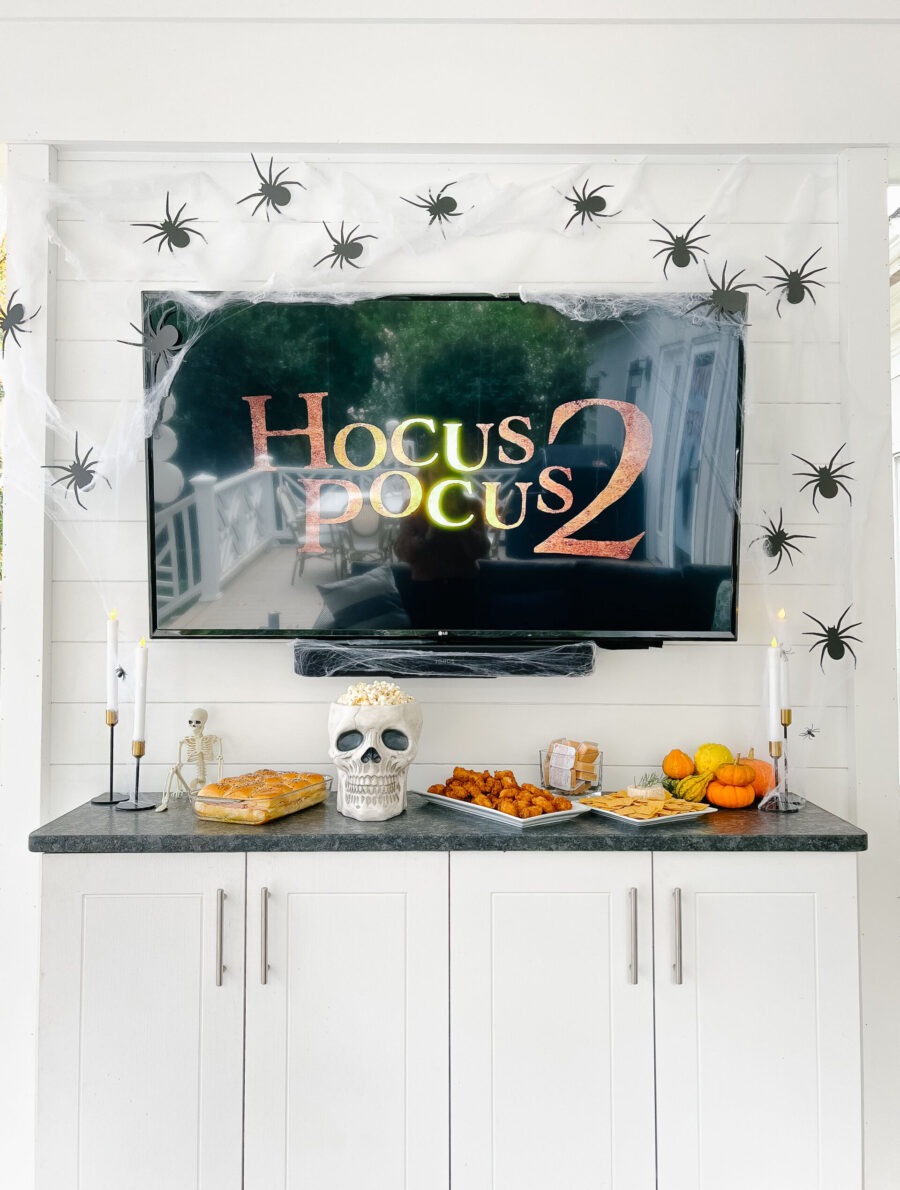 We kept the food super easy with a nugget tray from CFA, some ham slider sandwiches, and a few small apps. Look at how cute these festive deviled eggs were that Kristin made!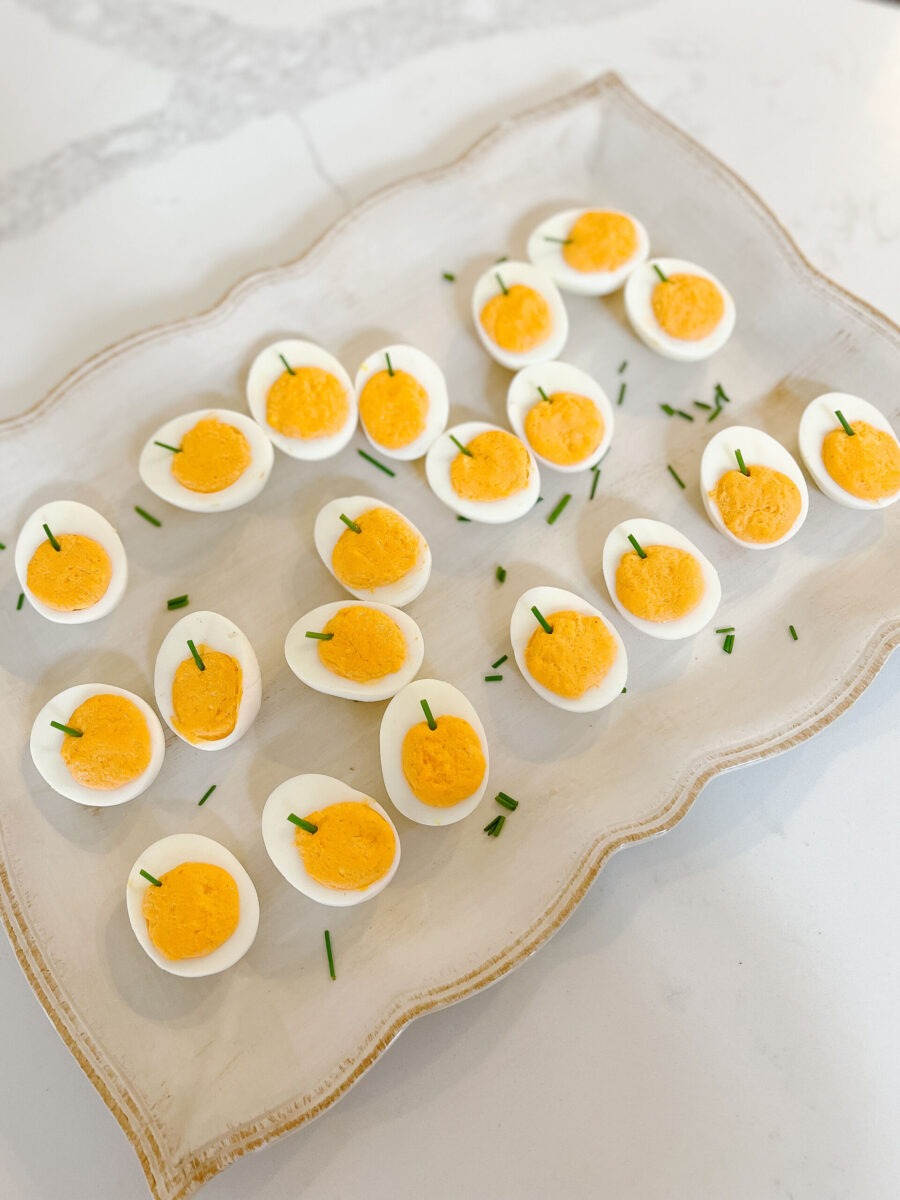 For dinner, the kids ate mummy hot dogs (made by Caroline) and fries. They all loved it.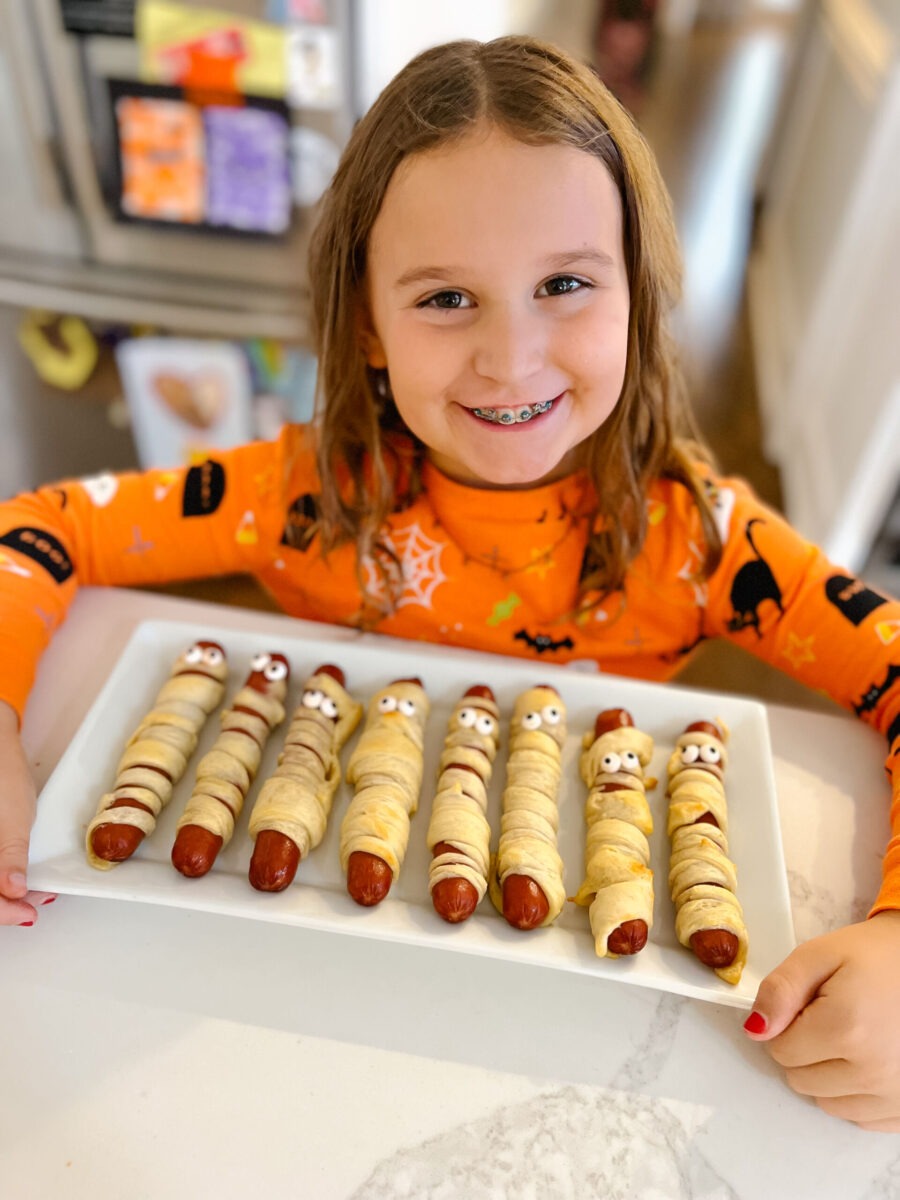 To add some festive decor to the porch, we blew up some leftover white balloons from Caroline's effervescent costume last week and added some spooky faces. I'll let you guess which balloon was Thomas's contribution…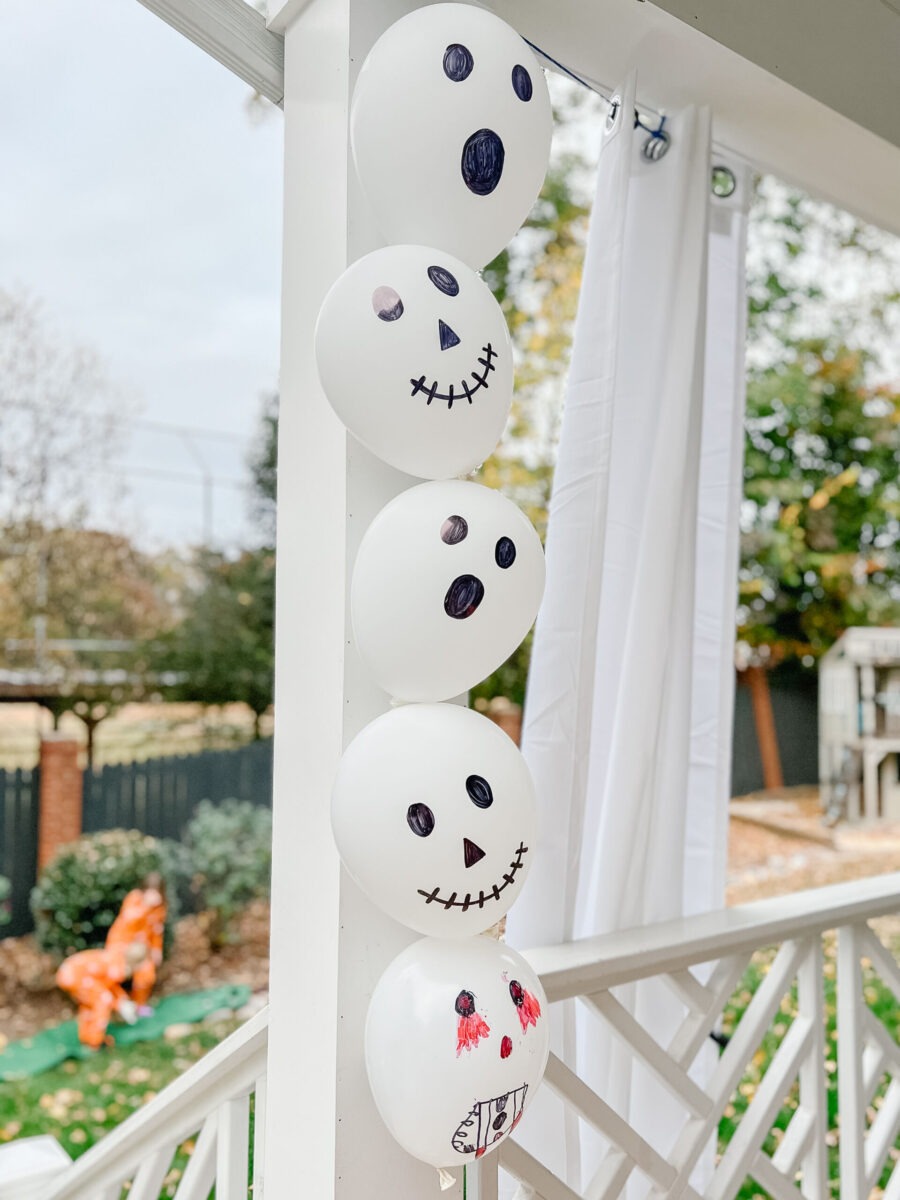 These "bloody mimosas" Kristin whipped up were SO fun and a big hit with the mamas. She used pomegranate juice in the syringes!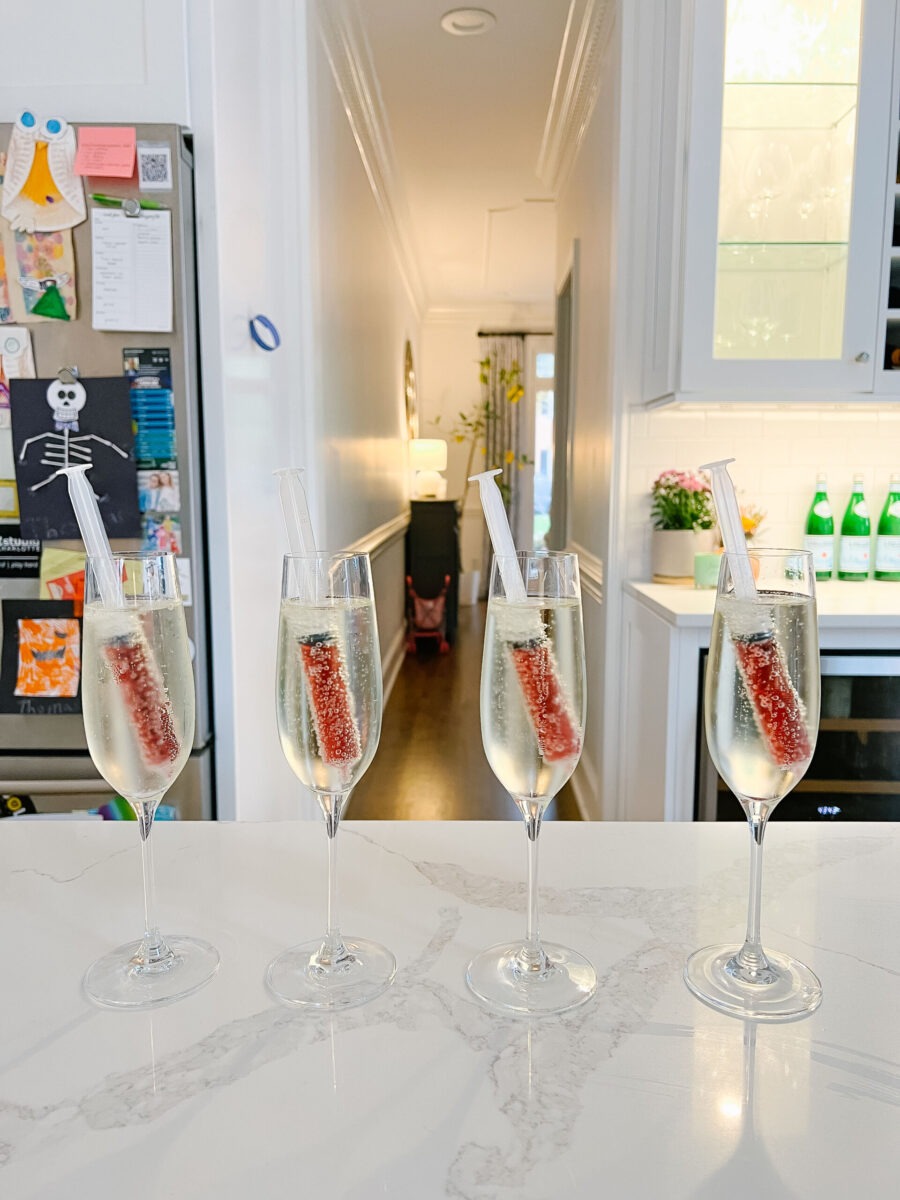 And I made Witches Brew with dry ice which all the kids flipped out over.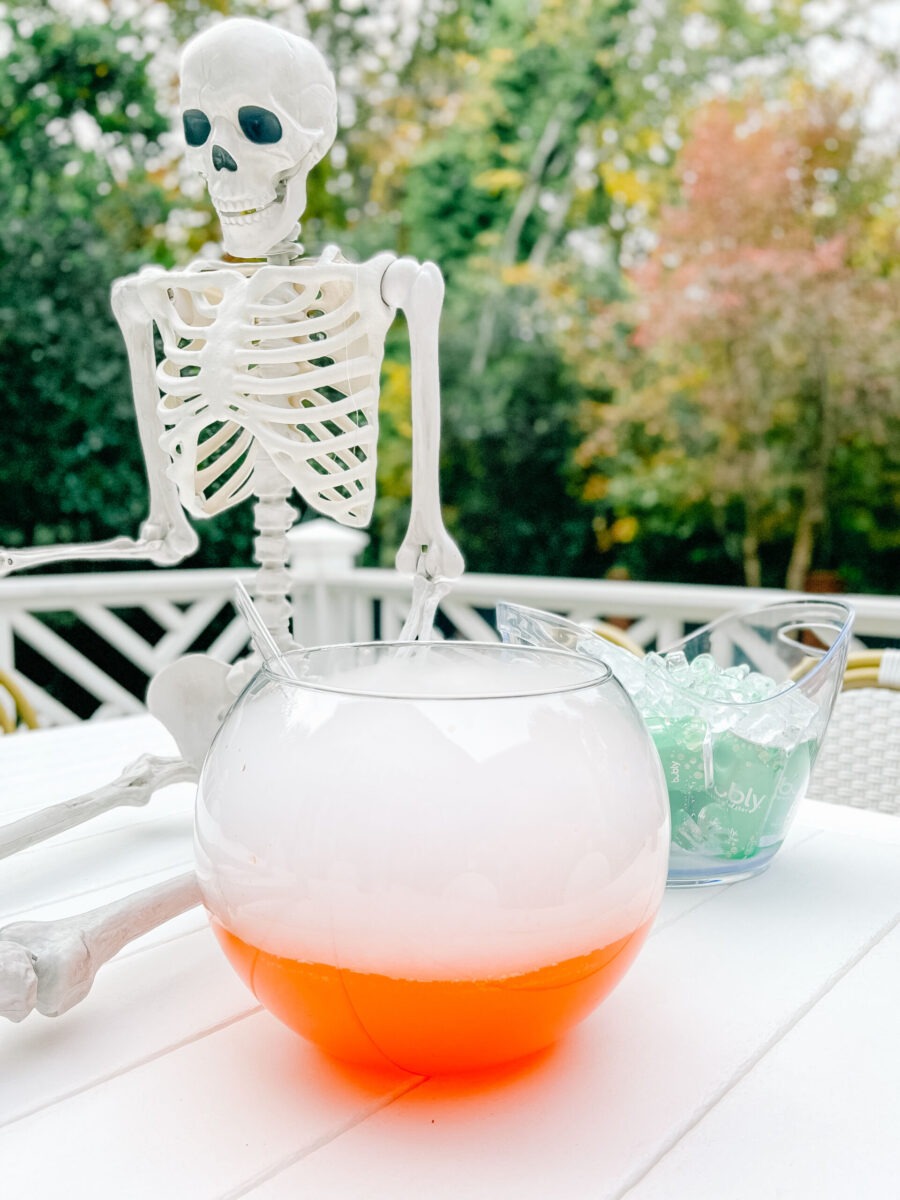 For a fun game, we tied donuts to strings for the kids to eat — but without any hands. Y'all…this was absolutely hysterical to watch — highly recommend this game for any fall party you may be hosting this season.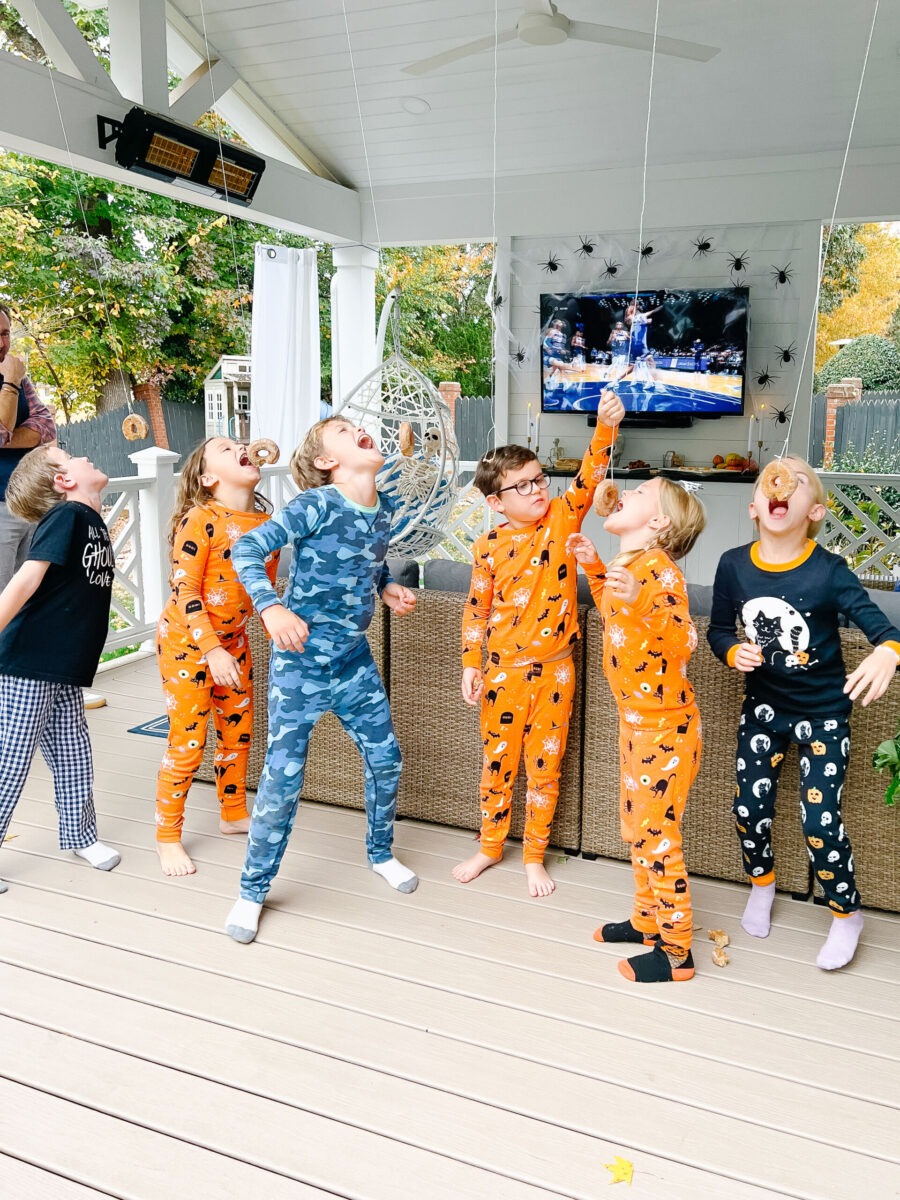 Halloween
And for Halloween this year…our family dressed up as the Avengers! It was Matt's year to pick and since we've been on such a superhero roll this year, this theme felt perfect for us! And both of the kids were really pumped about it too.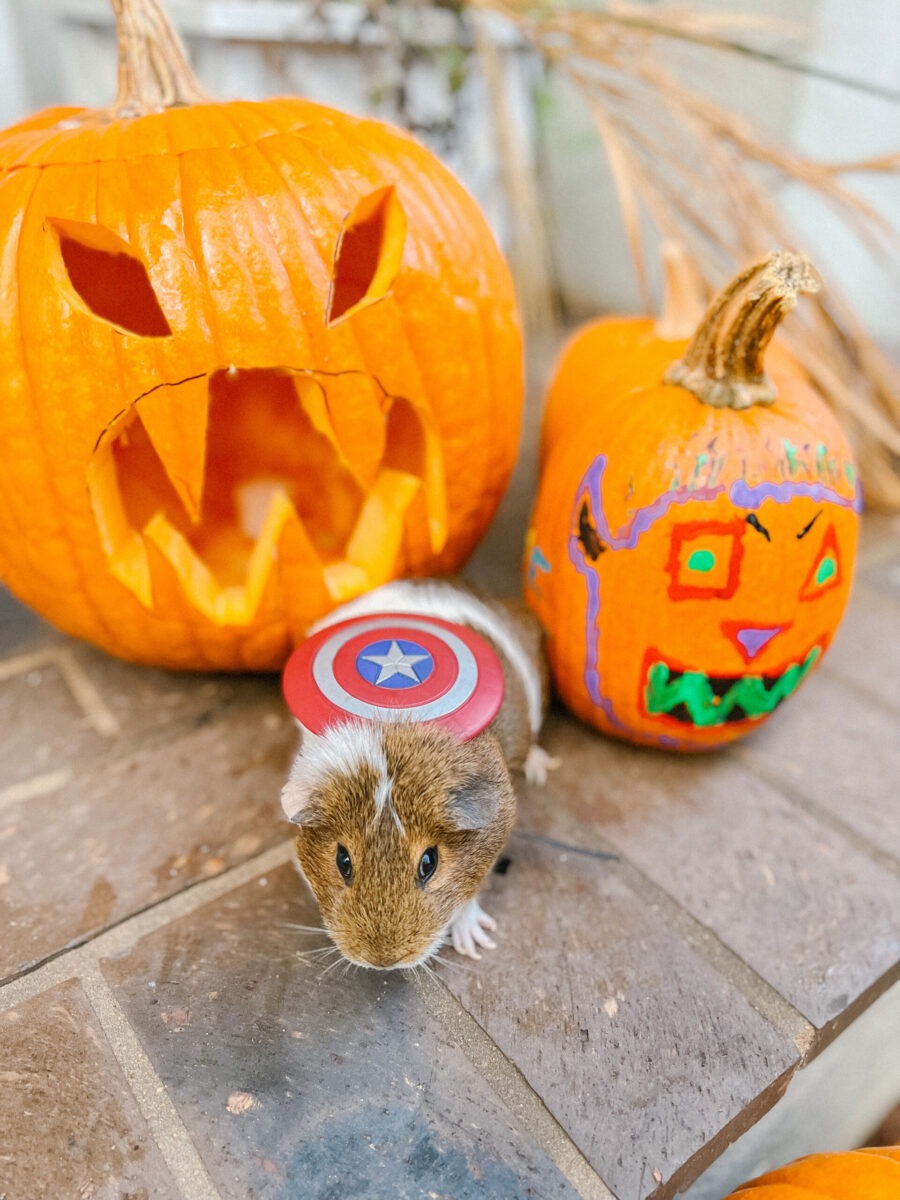 Although somehow I got stuck with Groot…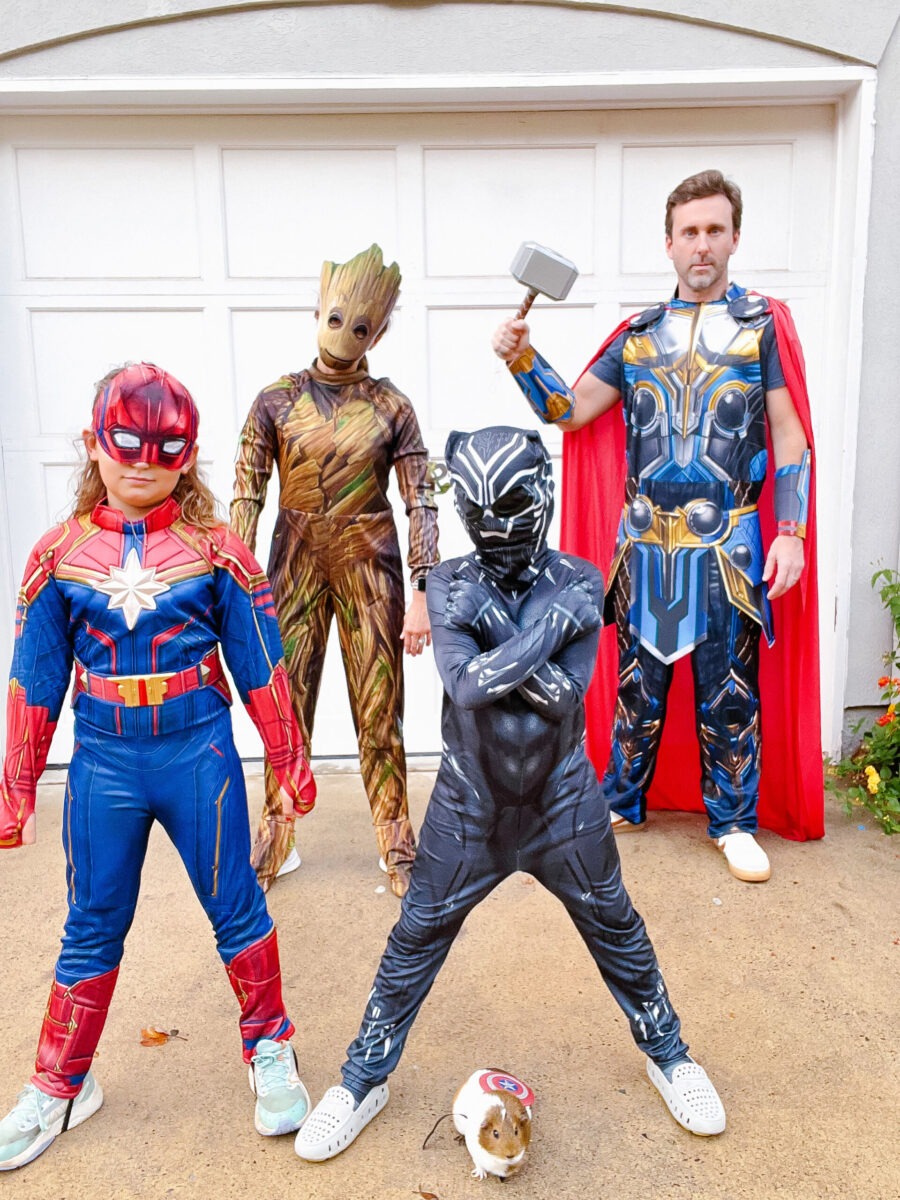 Hope you all had a fun Halloween!