It was Matt's turn to host the neighborhood guy's night this month so I whipped up some Hawaiian Ham Sliders!
Since it was a weeknight, we had very limited time to prepare for everyone's arrival once we got home from work so we kept things super simple.
For snacks, I served my go to party app — Hot Corn Dip (always a hit) which I prepared the night before and popped in the oven to bake for a few minutes before serving. But aside from the corona light on tap, the biggest hit was actually the Hawaiian Ham Sliders!
Sara brought these over for my wine tasting and they were so good that I actually made them twice within a week — one batch for dinner that I dropped off to a friend and a few days later I was whipping them up again for guys night.
However, this time I doubled the batch and made half of them according to the directions from Hawaiian Sweet Rolls (also below) and for the second batch I took the amazing advice from a reader who recommended using Everything Bagel Seasoning for the topping. And oh my gosh, this kicked this recipe up a notch that I did not think was even possible!
All 24 sandwiches were devoured by the end of the night.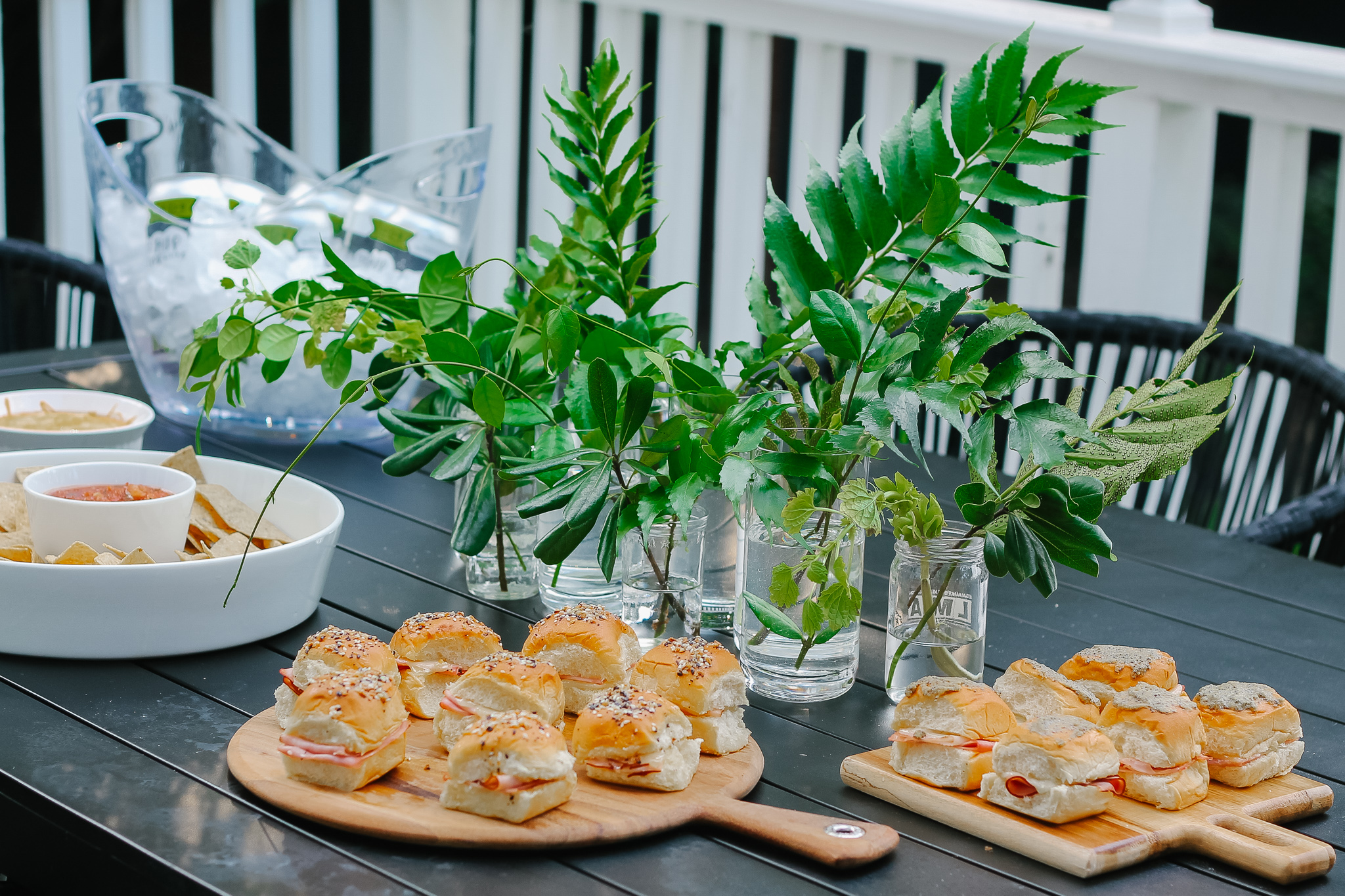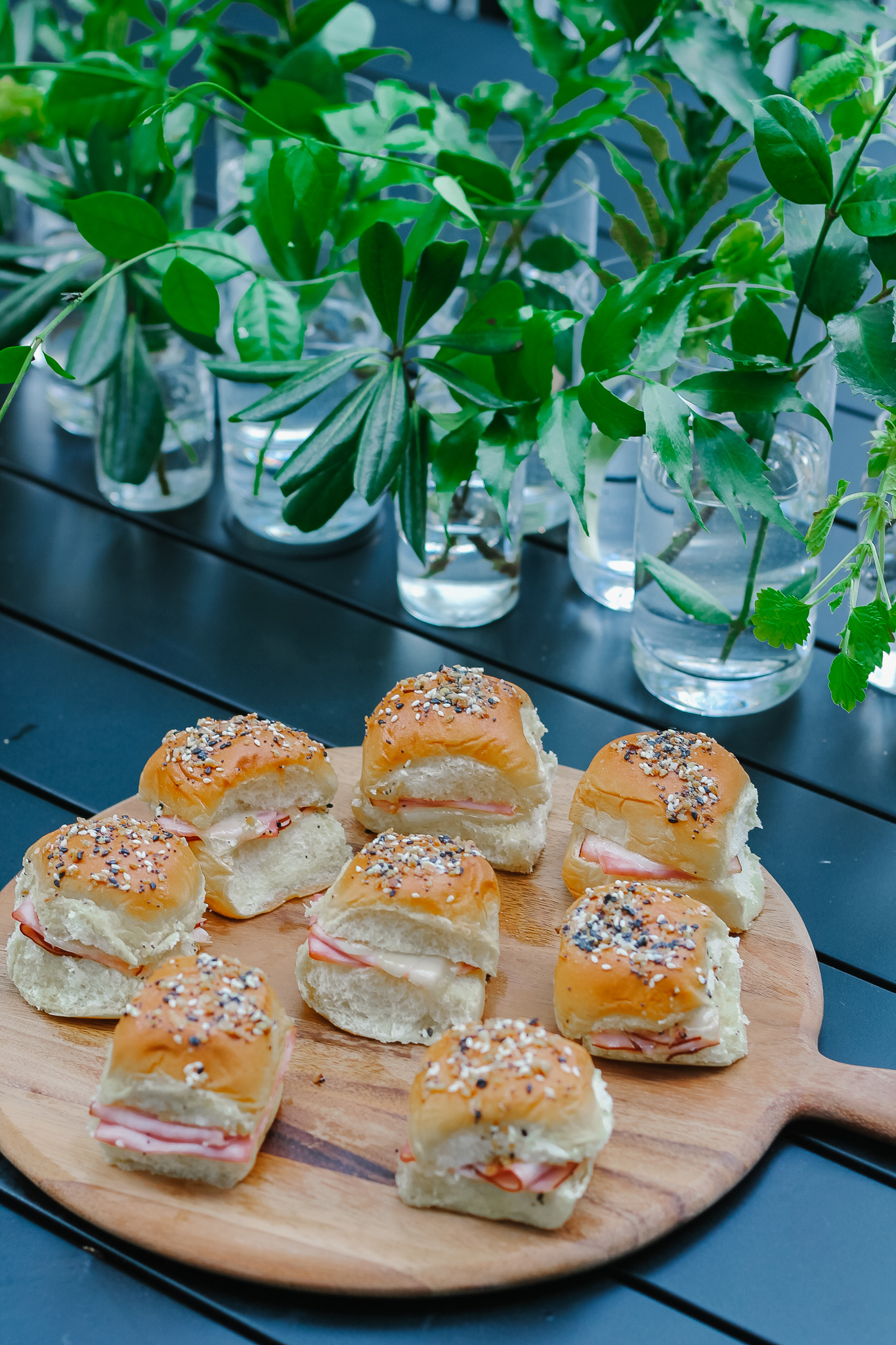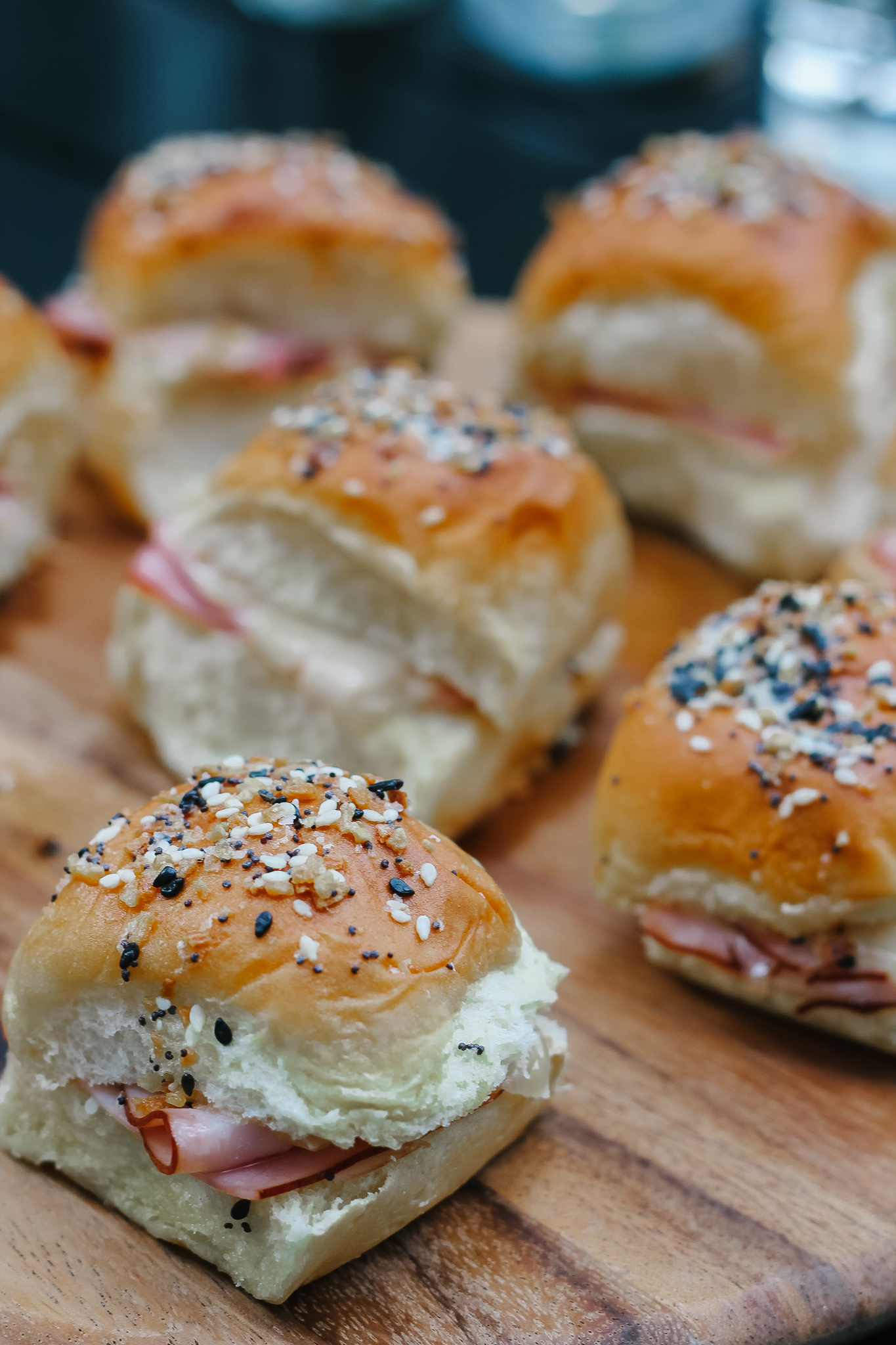 To add a pop of color to the table, I emptied our cabinet of all the drinking glasses to use as vases and ran around the backyard snipping random greenery to pull a centerpiece together. It was easy, free and I loved how it turned out.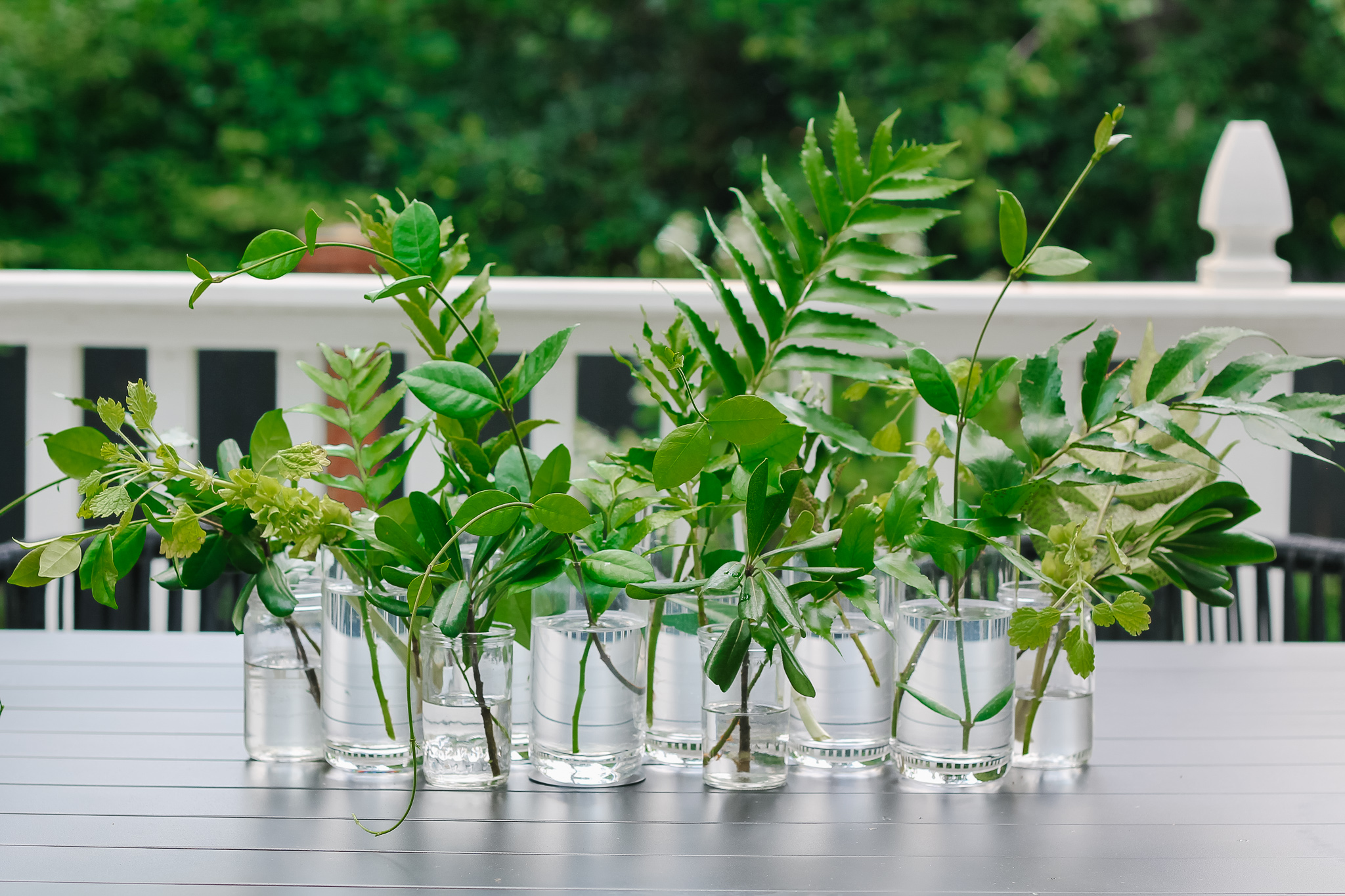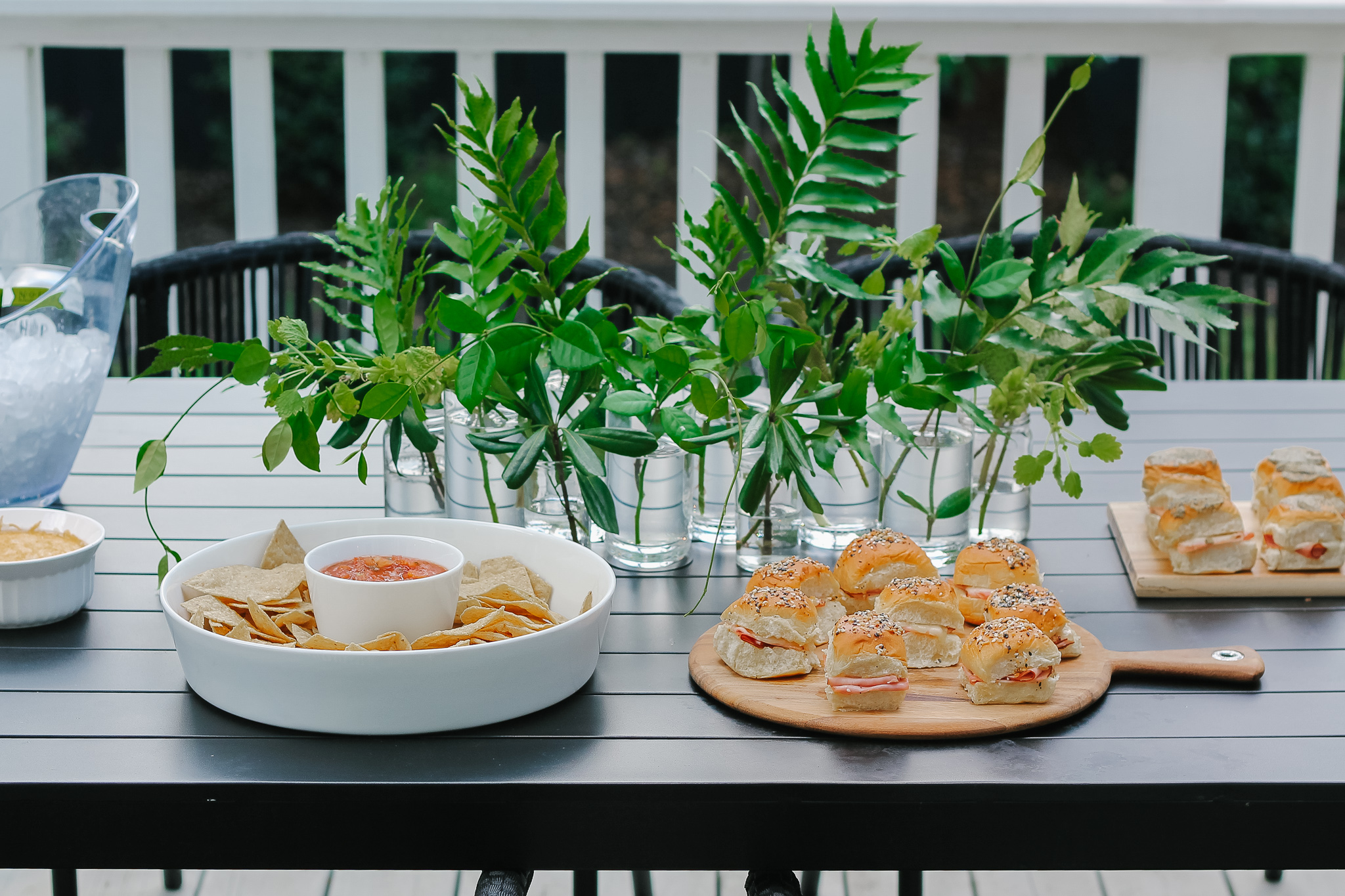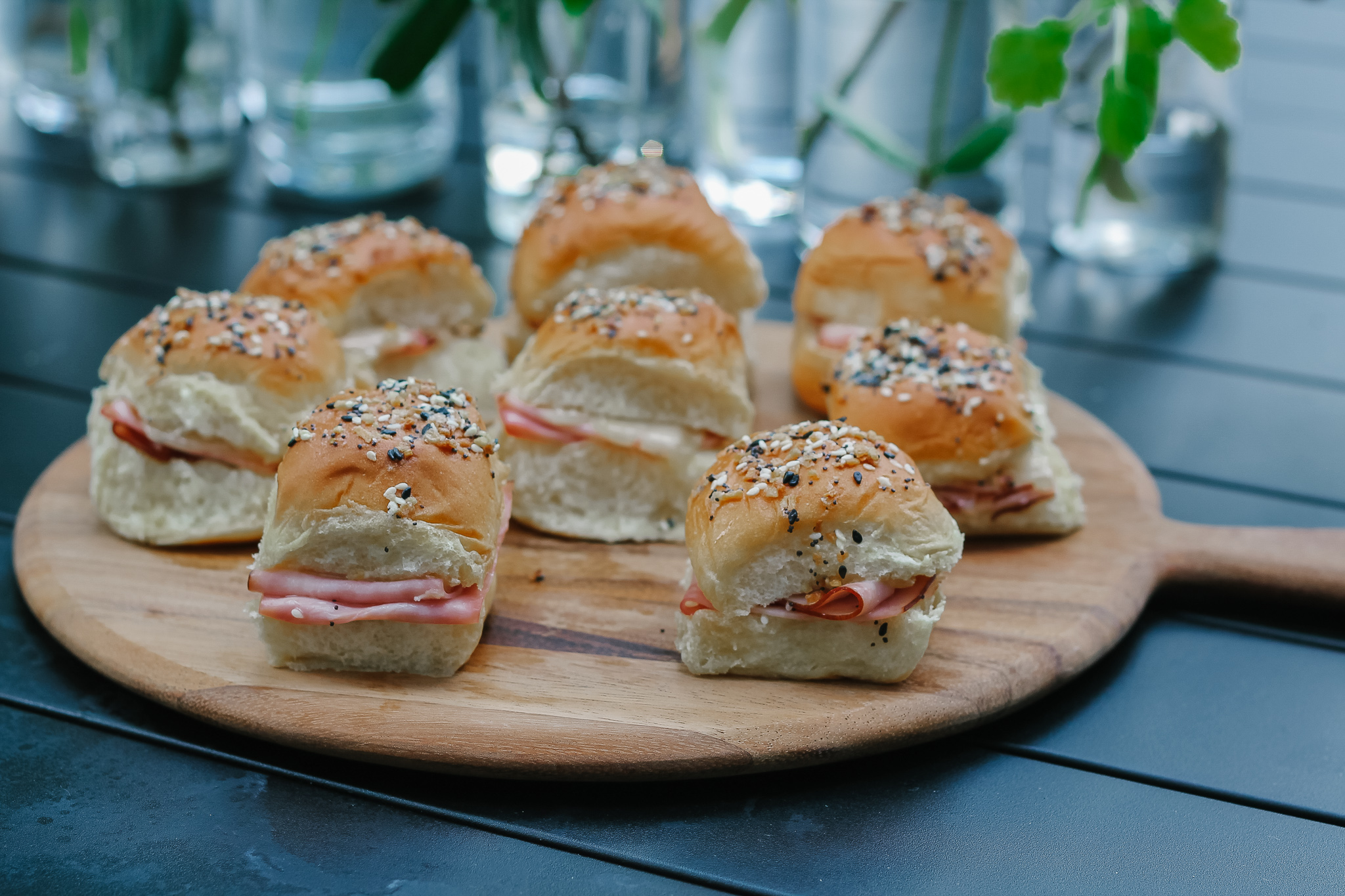 Hawaiian Ham Sliders Two Ways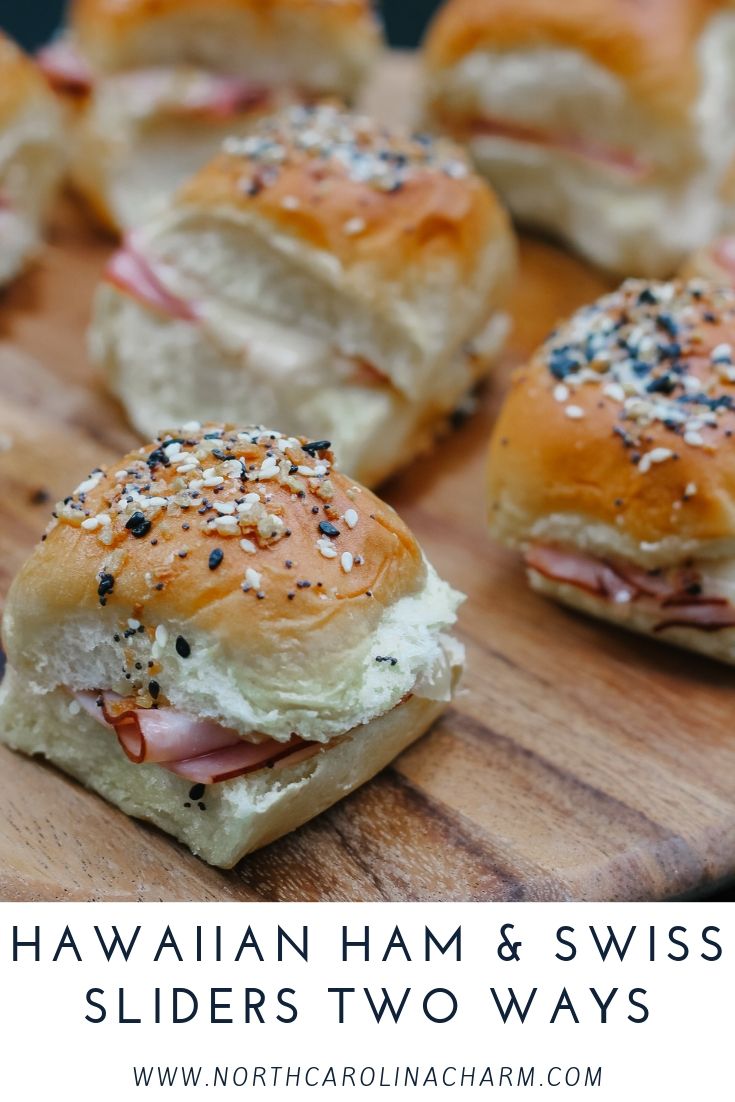 A crowd-pleaser food that can be made ahead of time and heated just before serving!
Ingredients
2 packages (12 count) KING'S HAWAIIAN Original Hawaiian Sweet Dinner Rolls
24 slices deli honey ham
6 slices swiss cheese, cut into fourths
1/3 cup mayonnaise
For Original Topping
1 tbsp poppy seeds
1 1/2 tbsp dijon mustard
1/2 cup butter melted
1 tbsp onion powder
1 tsp worcestershire sauce
Alternate Topping Idea
1/2 cup butter melted
1 tbsp Everything Bagel Seasoning
Instructions
Cut rolls in half and spread mayo onto 1 side of the rolls. Place a slice or two of ham and slice of swiss cheese in roll. Replace the top of the rolls and bunch them closely together into a baking dish.

In a medium bowl, whisk together topping ingredients:

option 1: poppy seeds, dijon mustard, melted butter, onion powder and worcestershire sauce

option 2: butter and Everything Bagel seasoning

Pour sauce over the rolls, just covering the tops. Cover with foil and let sit for 10 minutes.

Bake at 350 degrees for 10 minutes or until cheese is melted. Uncover and cook for additional 2 minutes until tops are slightly browned and crisp. Serve warm.