Last summer we slowly started transitioning Thomas's nursery to a big boy room.
Our first order of business was breaking down the crib and replacing it with a queen size bed. I knew which bed I wanted for Thomas but that was about as far as I got with his room transition before scratching my head for months thinking about how to pull the rest of the room together.
Finally, I threw up the white flag and asked my friend Stephanie if she'd be willing to help me. I love her style (check out her little man's room) and was elated when she agreed to create a design plan subtly capturing Thomas's two favorite things – golf and sharks, yet will grow with him through the years. I can honestly say this is one of my very favorite rooms (next to our kitchen) in the house — and Thomas's too!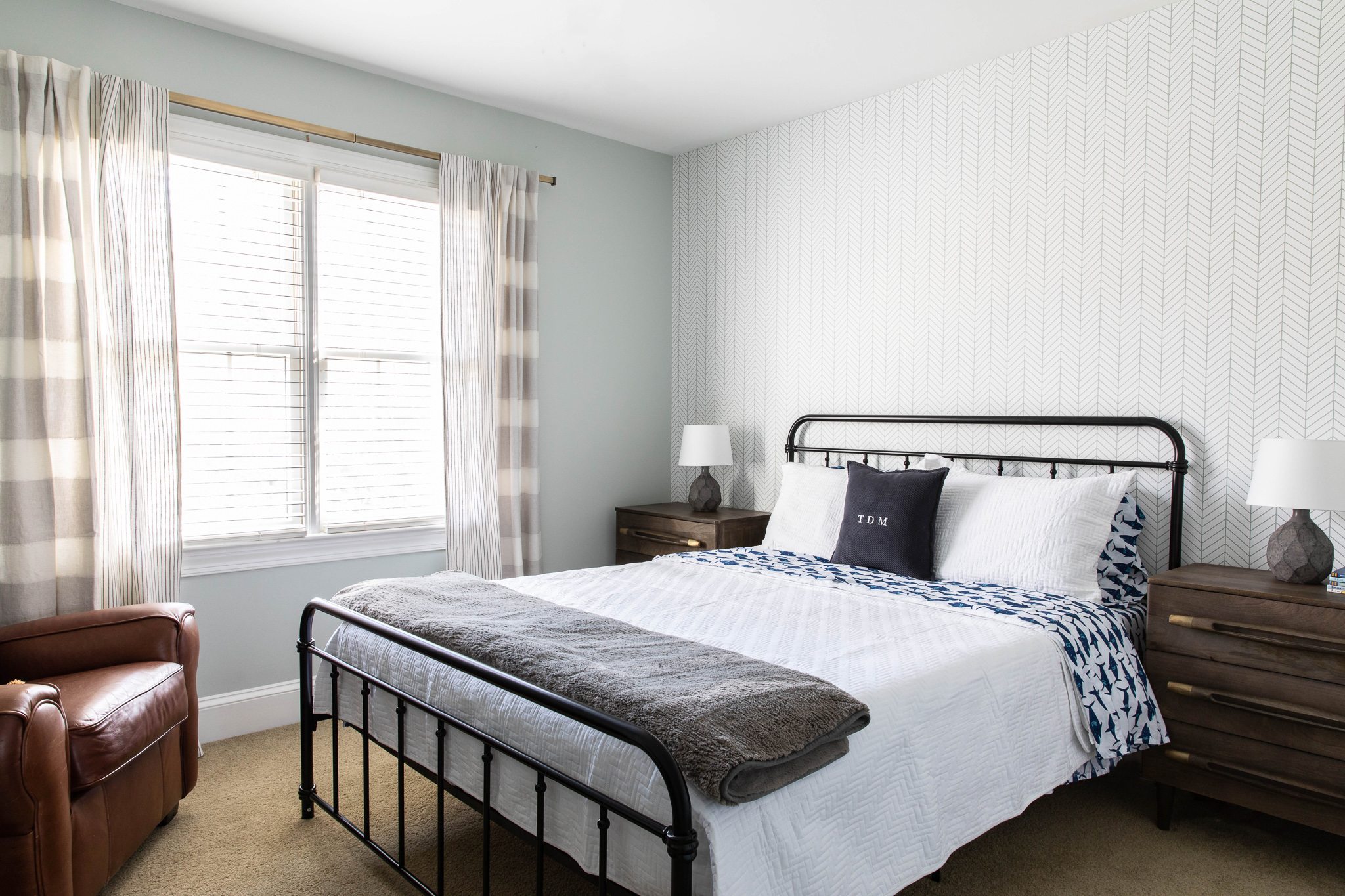 The room was already painted sea salt which we loved and didn't want to change out, so Stephanie incorporated a super fun herringbone wallpaper (custom color: sage) from Livette's Wallpaper for an accent wall behind Tom's bed. It makes such a big statement in the room.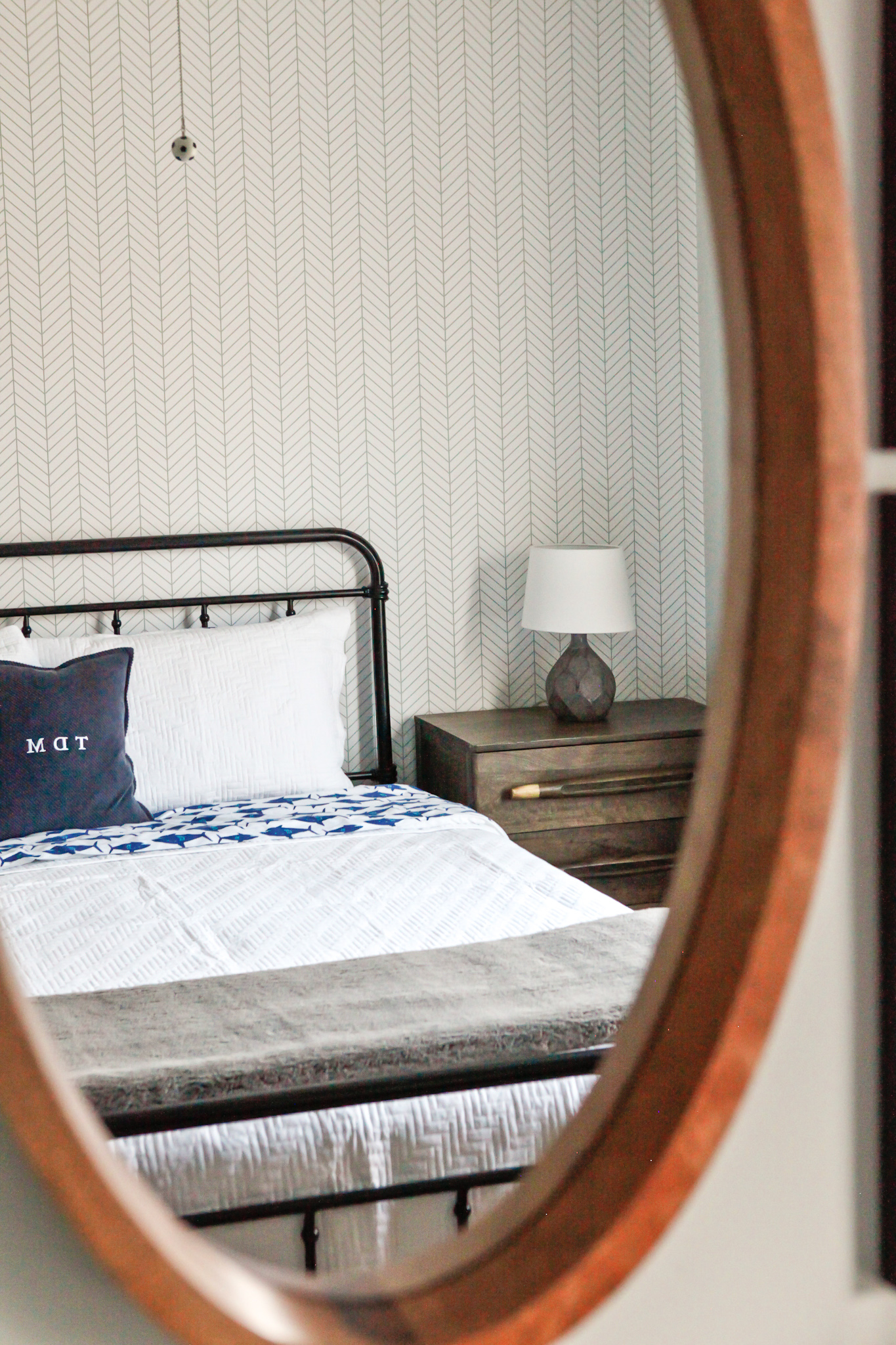 The nightstands in Tom's rooms are so perfect — the hardware on the drawer pulls is gorgeous and the 3 roomy drawers offer a ton of storage. The blue terra cotta lamps on each bedside table have an awesome texture and really compliment the natural elements in the room.
I love everything about Tom's bed. First of all, he has the most comfortable (yet least expensive) mattress and pillows in the house. The room is a pretty generous size so we opted for a queen size bed which is nice for when we have multiple guests staying with us at a time. And how about those shark sheets?!?!!?!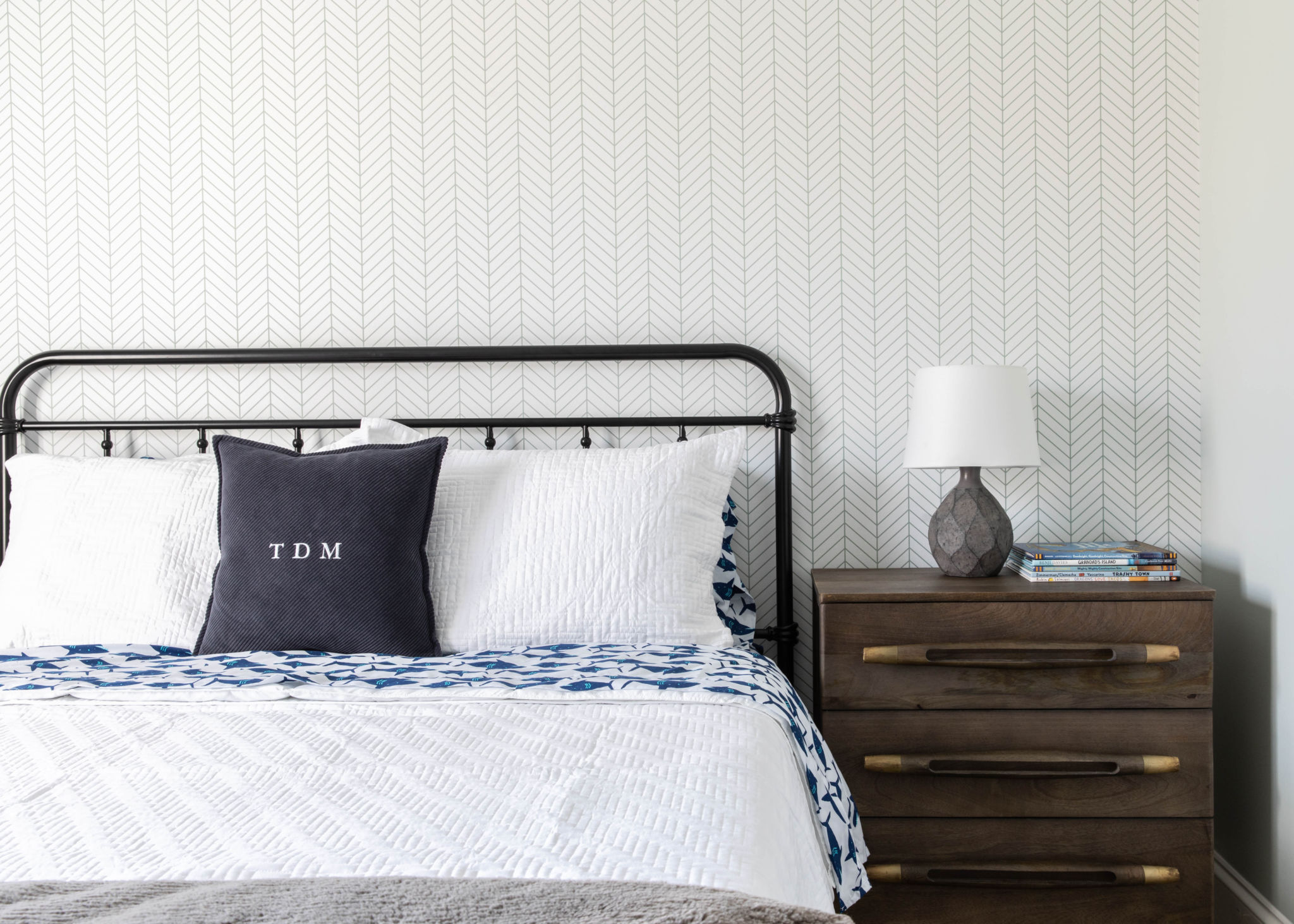 Matt's favorite thing about Tom's room? The golf blue prints!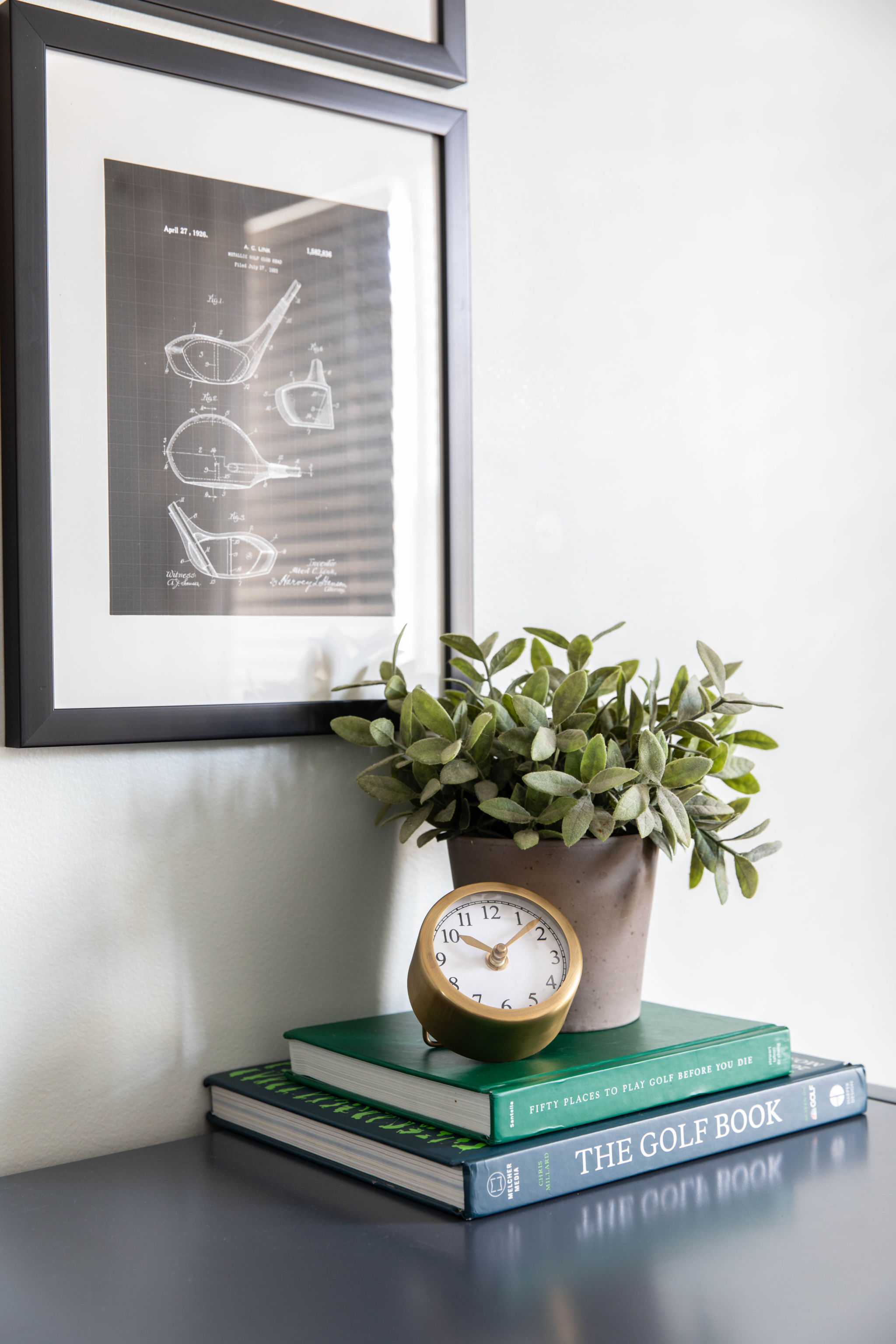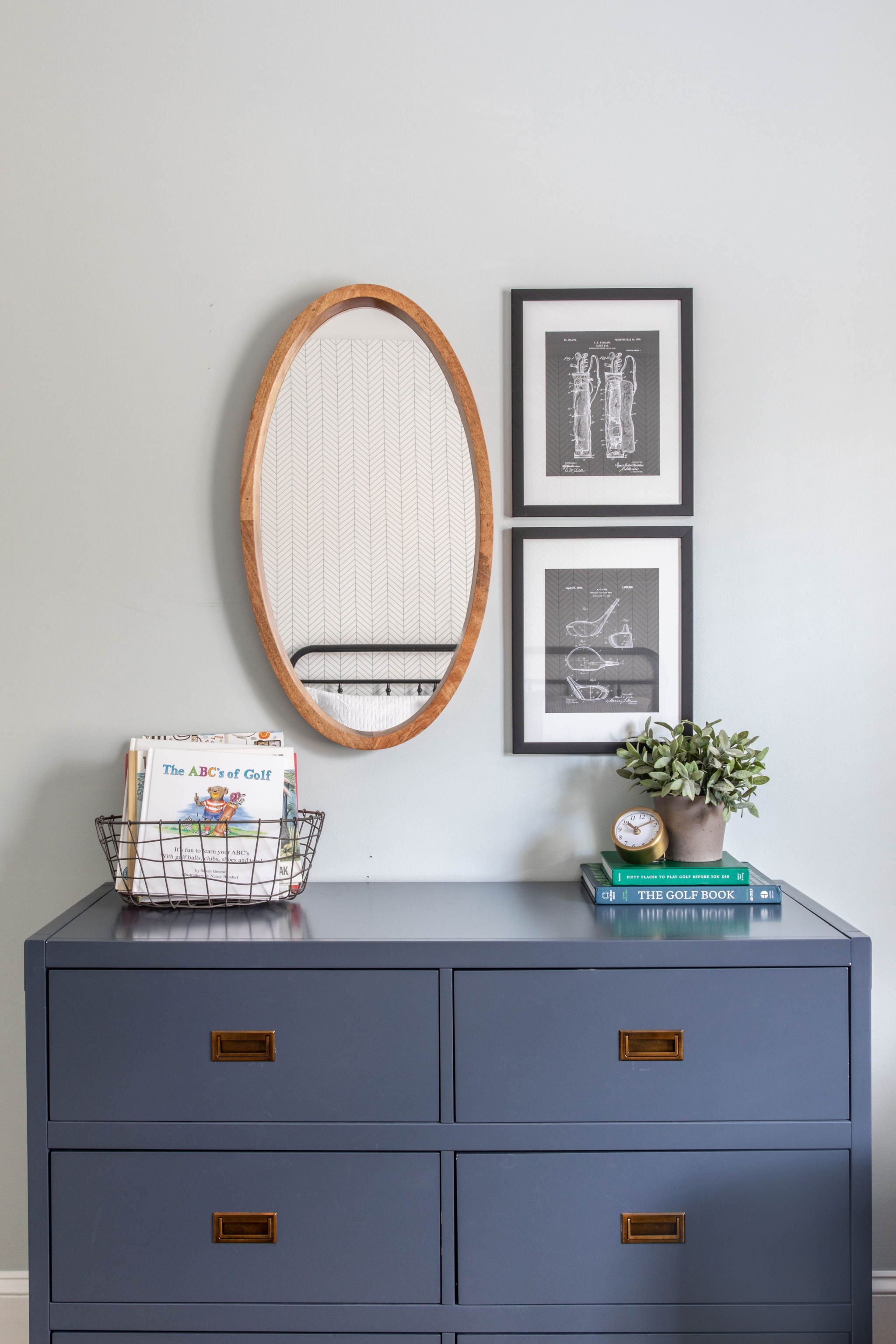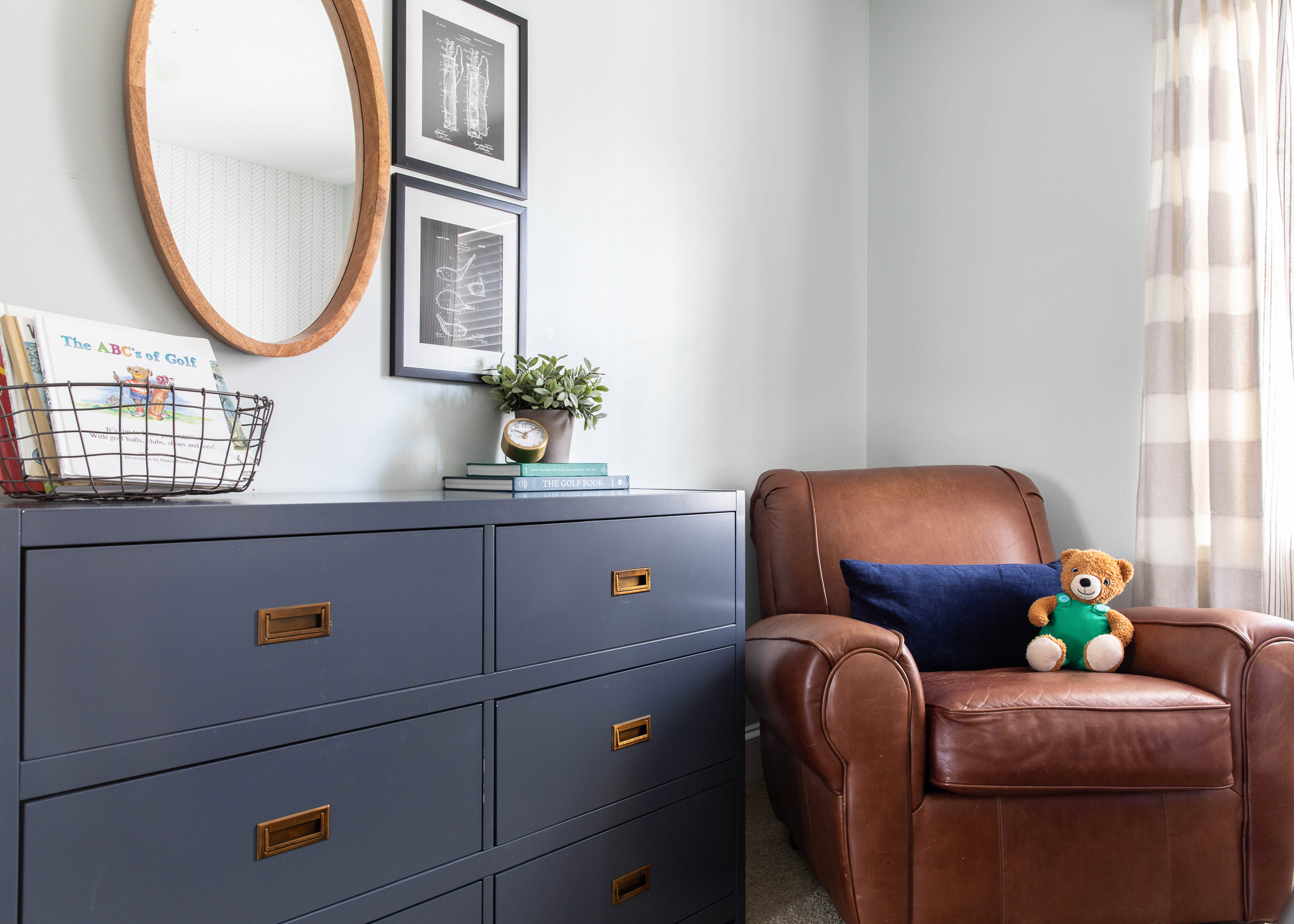 Photography by Taylor Stading & Laura Sumrak
Room Sources