Last week I hosted some girlfriends over a mahjong game night.
Our little group has been playing together for more than a year now and it's been really fun getting better, faster, and more competitive. When we first started playing we could barely chat or sip cocktails because there are a lot of rules to learn on the front end and you really have to concentrate on the game. Now we are all familiar with the card, have favorite lines we like to play, and can sip, chat, and snack while we play!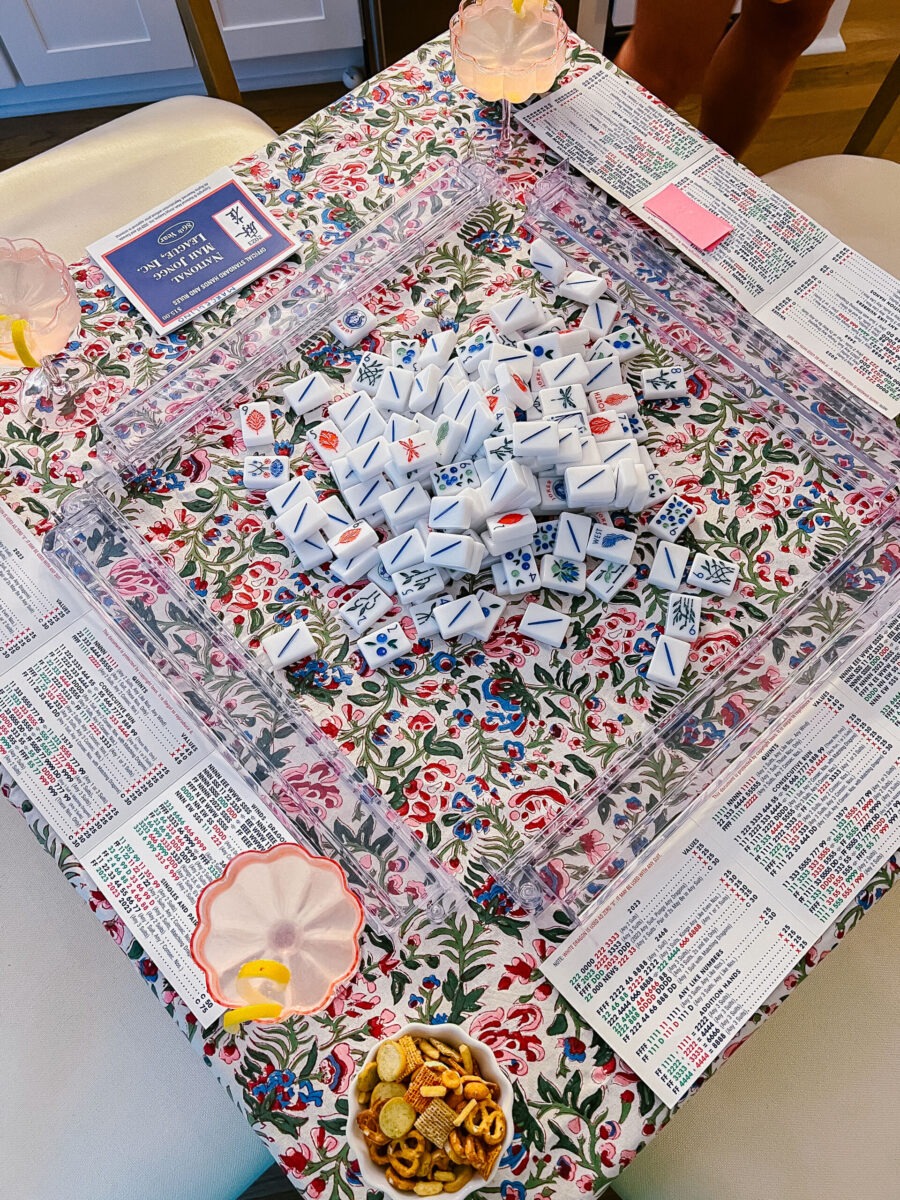 As the girls arrived I greeted them with one of my favorite girly cocktails — a French 75! They were a hit. Here's the recipe I use:
French 75
1.5 oz. gin
¾ oz. fresh lemon juice
½ oz. simple syrup
2 oz. prosecco
lemon twist
Combine gin, lemon juice, and simple syrup in a cocktail shaker. Add ice and shake vigorously until chilled, about 20 seconds. Strain into a cocktail glass and top with prosecco. Garnish with a pretty lemon twist!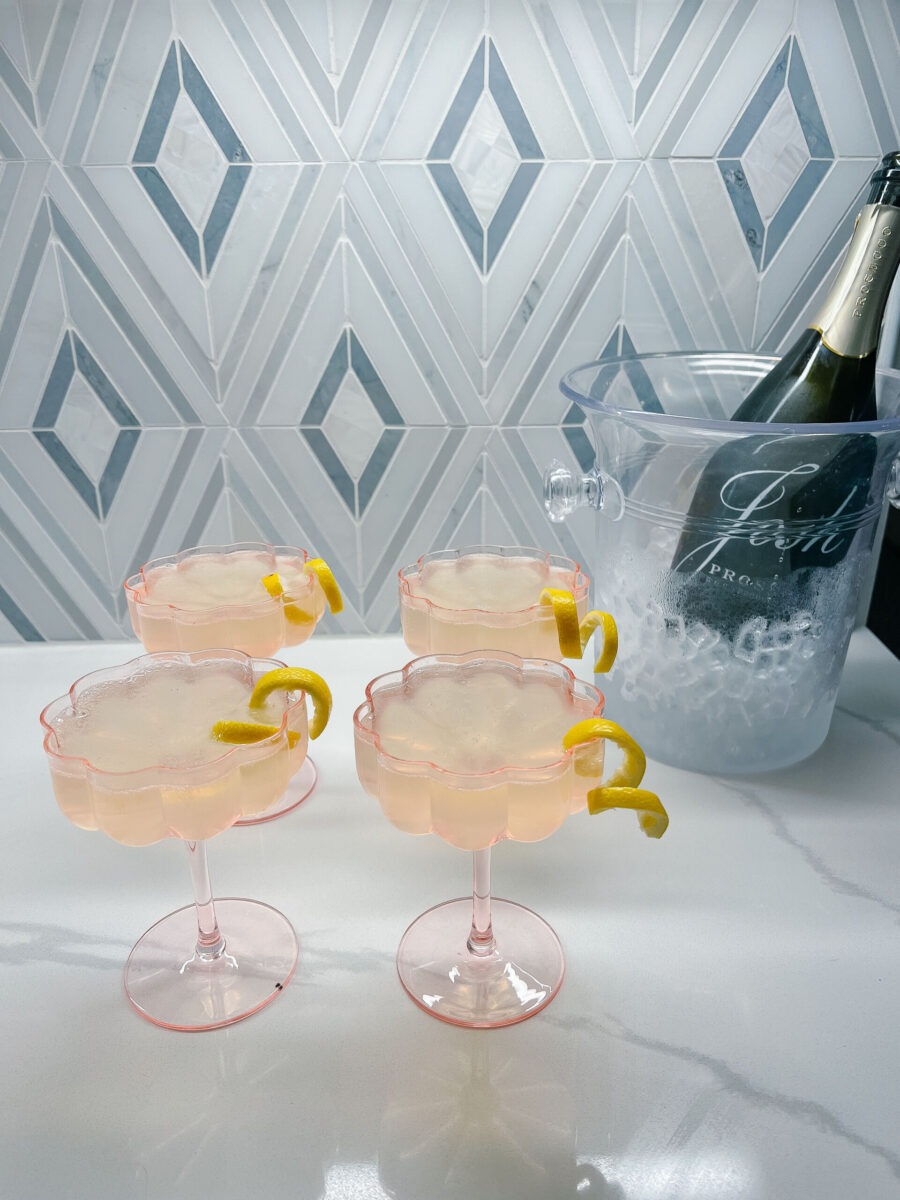 Since we spend most of our night at the game table, I made a small appetizer of fruit and mini peppers stuffed with Boursin cheese and wrapped with prosciutto (SO GOOD).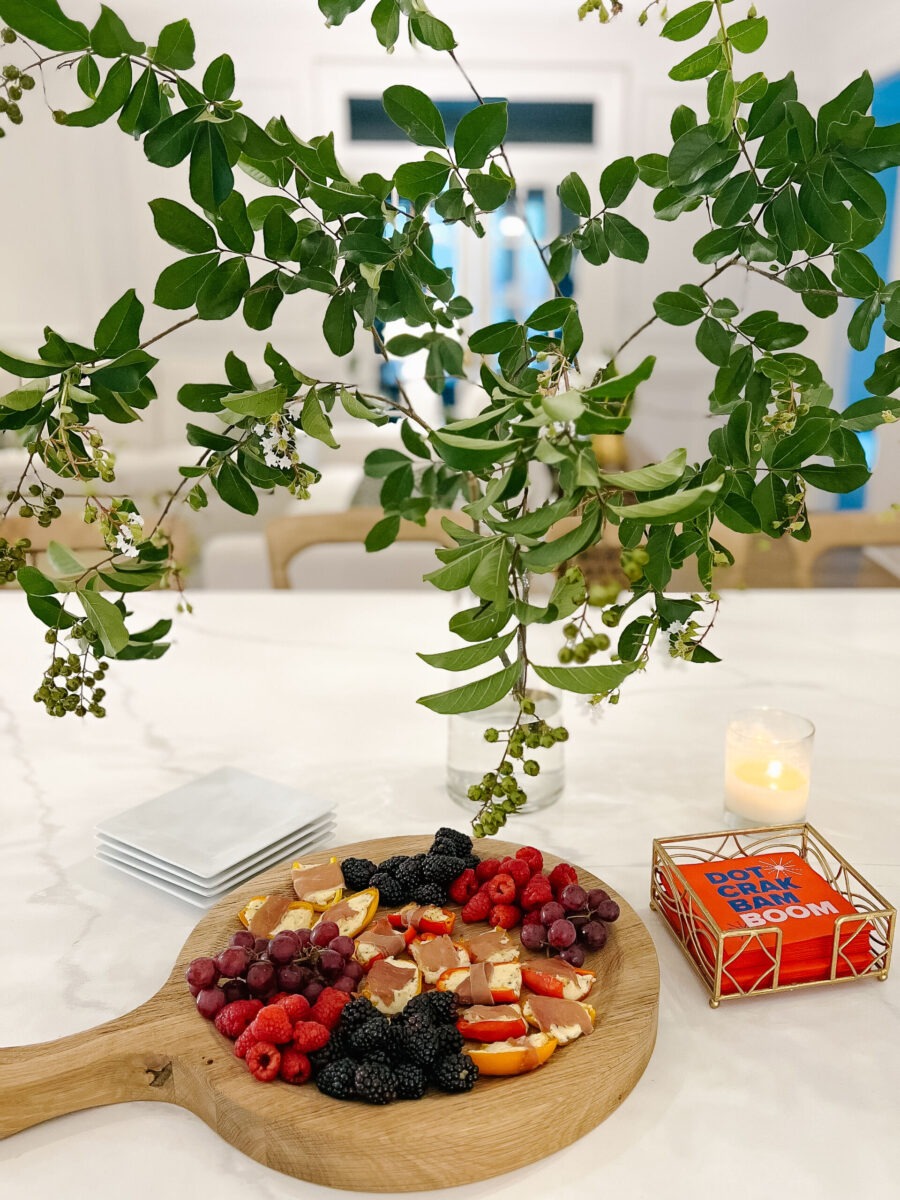 We played mahjong for several hours over cocktails, fun conversation, and a rotation of snacks in every corner of the table. The snack line-up was all from Trader Joe's and was the perfect mix of sweet and salty. And at the end of each round, we rotated the snacks around the table.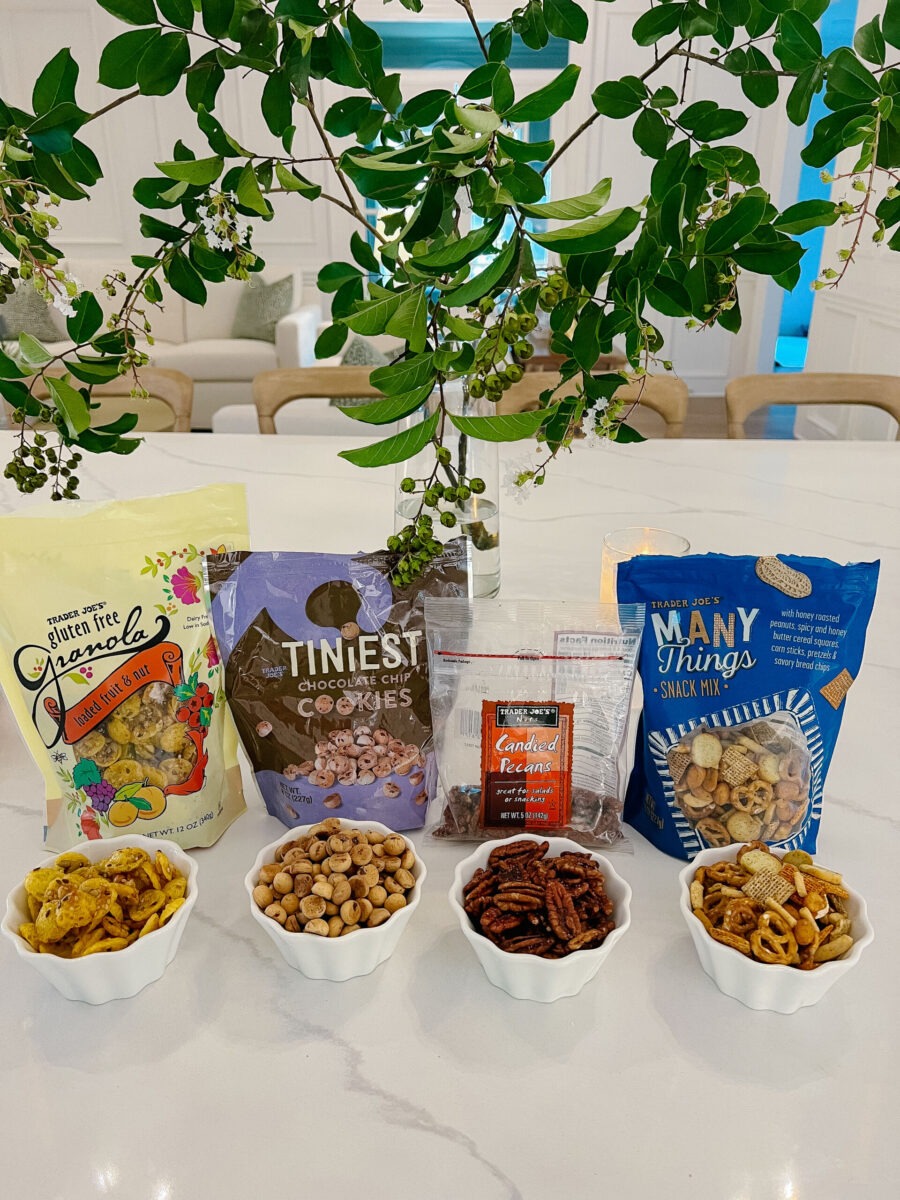 It was another fun mahjong game night!
Mahjong Game Night FAQ
Answering a few questions I receive every time I share on Instagram:
What is Mahjong?
The game of mahjong dates all the way back to the Qing dynasty, where its popularity spread throughout East and Southeast Asia, with a number of distinct rulesets emerging in different regions, such as Hong Kong and Taiwan. The game is played, usually with four players seated around a table, with 144 tiles that are etched with unique symbols and designs that players draw and discard to create sets. The first player to match a hand of 14 tiles wins the game!
How many players do you need?
The game is most fun with a full table of 4 players. However, you can play the game slightly adapted with 3 players (no Charleston), or you can play Siamese mahjong with 2 players (winner has to declare a double mahjong to win)!
My friend Abby and I have been playing Siamese mahjong a few times a month together for a while now and this has really helped us both advance our game quite a bit. I also taught Matt how to play Siamese and we love to get a quick game in from time to time. It's more challenging but also moves faster.
How did you learn to play?
You can read about how we learned to play in this post: Mahjong Girls Night.
If you're local, I highly recommend reaching out to Mahj In The City to find out about available classes or to schedule a private lesson with friends. I also recommend following Mahjong Molly on Instagram! She has the best instructional videos and is always sharing great tips for players of all skill levels.
One last suggestion — play online (you can even schedule games with friends). I use ilovemahj.com to play online and like this site for beginners (and kids!) because you can play in "practice mode" which helps you become more familiar with the rules and the card.