We had a great mama weekend with just me and the kids!
Matt spent the weekend in Chicago with his childhood best friends! It's really so cool to me that his group of guys (many of which have been friends since elementary school!) make it a priority to get together annually. I think there were 7 guys in total who could make the trip, and 3 of them are like brothers to Matt. They had the best time (and got to see a Cubs game)!
Meanwhile, back home…
Friday
Friday morning I brought the kids with me to my Burn workout, and then we stopped at the pet store on our way back home to grab a few dog/fish/guinea pig supplies — including Halloween costumes (which have officially determined our family costume this year)!
Later in the afternoon, I took the kids to the doctor for their annual well checks, where I learned the kids are only 1″ apart in height now — and that Caroline has swimmers ear!!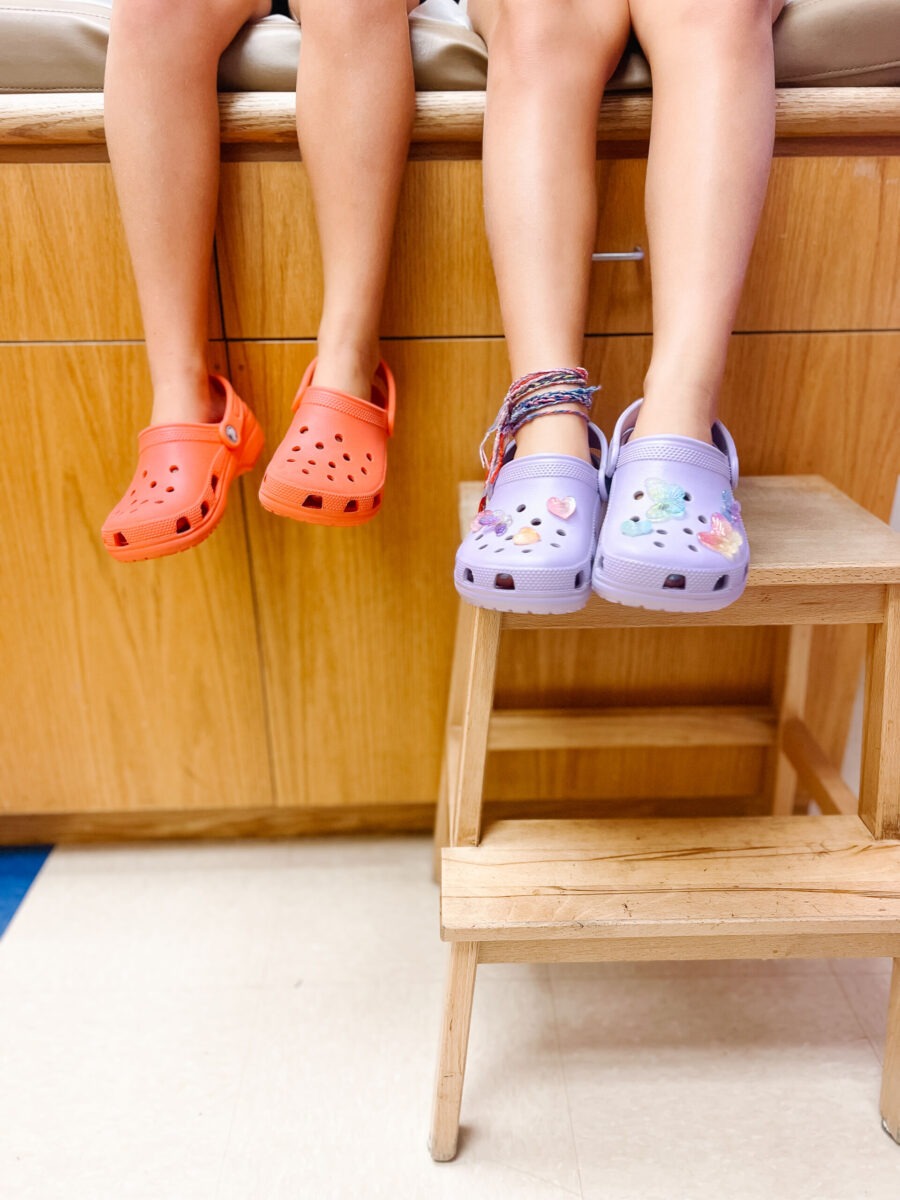 Late Friday, I took the kids to see the Barbie movie. It was my second time seeing it and I liked it just as much as the first time! Caroline liked it too but Thomas thought it was just OK and said he was bored at times and really just there for the popcorn and candy.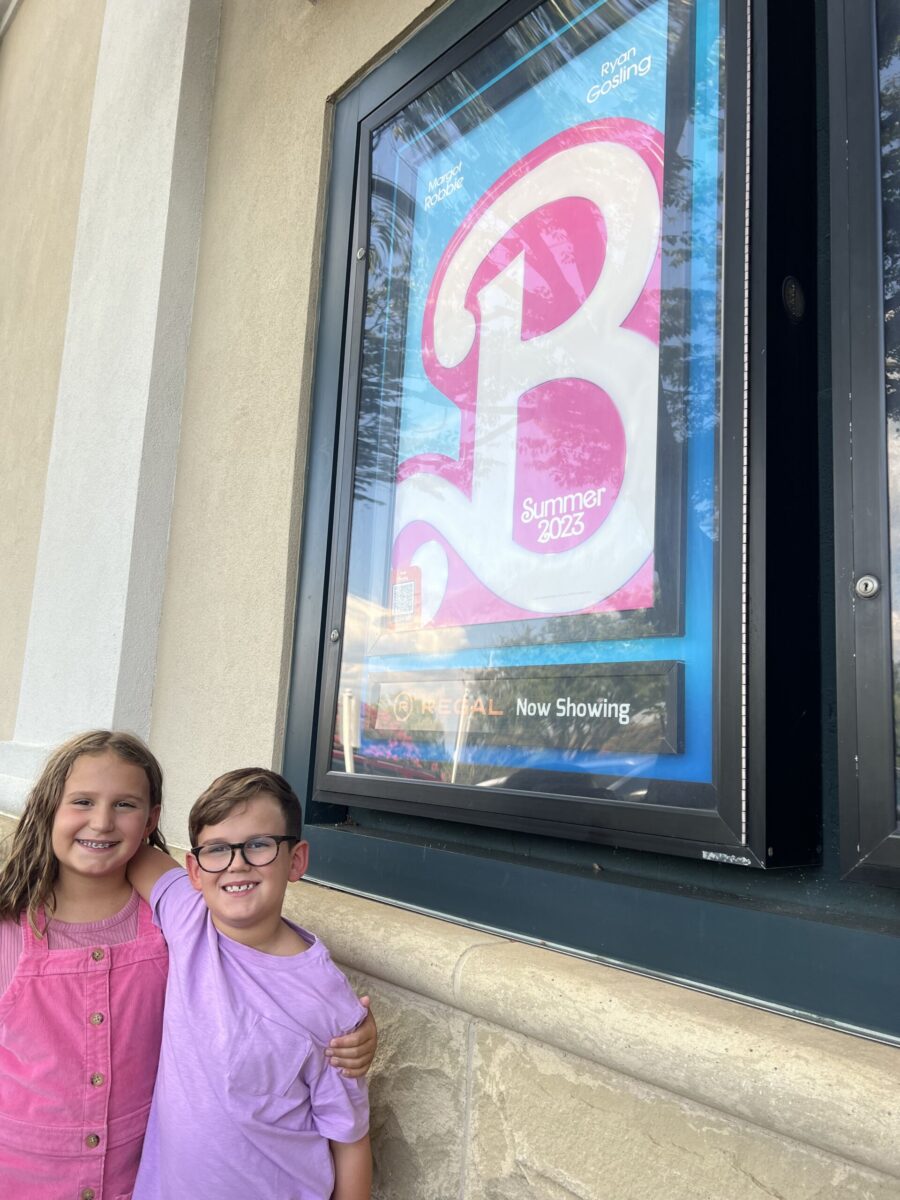 Saturday
Saturday morning was absolutely gorgeous so I made the kids walk with me to Clean Juice for smoothies. Then I took them to Burn Boot Camp for a kid's workout class which they both LOVED. It was a quick 20-minute burst of exercise but high intensity and lots of fun.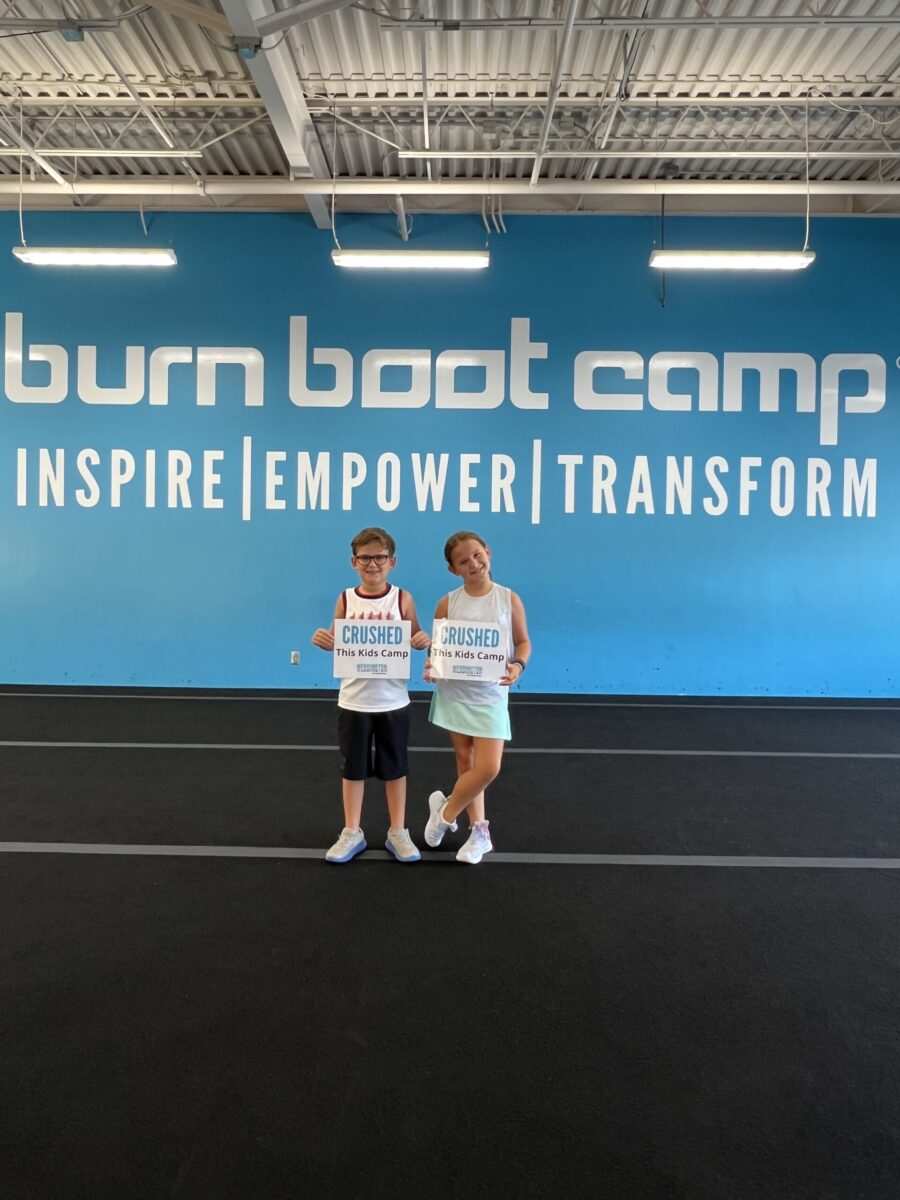 We spent the rest of the day at home so I could tackle a million loads of laundry and start packing us up for a few days at the beach with Matt's parents.
Meanwhile, the kids hung out with their friends next door, which turned into dinner next door, and then a sleepover! Always such a treat when one of us takes all 4! And even sweeter — I had the house all to myself for the night so I ordered takeout, turned on some Netflix, and caught up on lots of work late into the night! It was relaxing, productive, and absolutely glorious.
Sunday
The girls spent Sunday morning riding bikes all over the neighborhood finding friends to play with while the boys played Nintendo (they could seriously play all day, all night).
Later that afternoon I hosted a back-to-school play date at our neighborhood pool. Caroline has been nervous about starting a new school soon and somehow I was able to get EIGHT rising 4th grade girls together from her new school for a little pool party. Turns out she had met every girl between camps, swim team, and neighborhood events throughout the summer and they all had the best time together! And it was fun to spend time with the moms too!
Caroline whipped up the cutest pencil snacks for the play date. They turned out SO cute and were a huge hit! You can find a tutorial and all the ingredients HERE!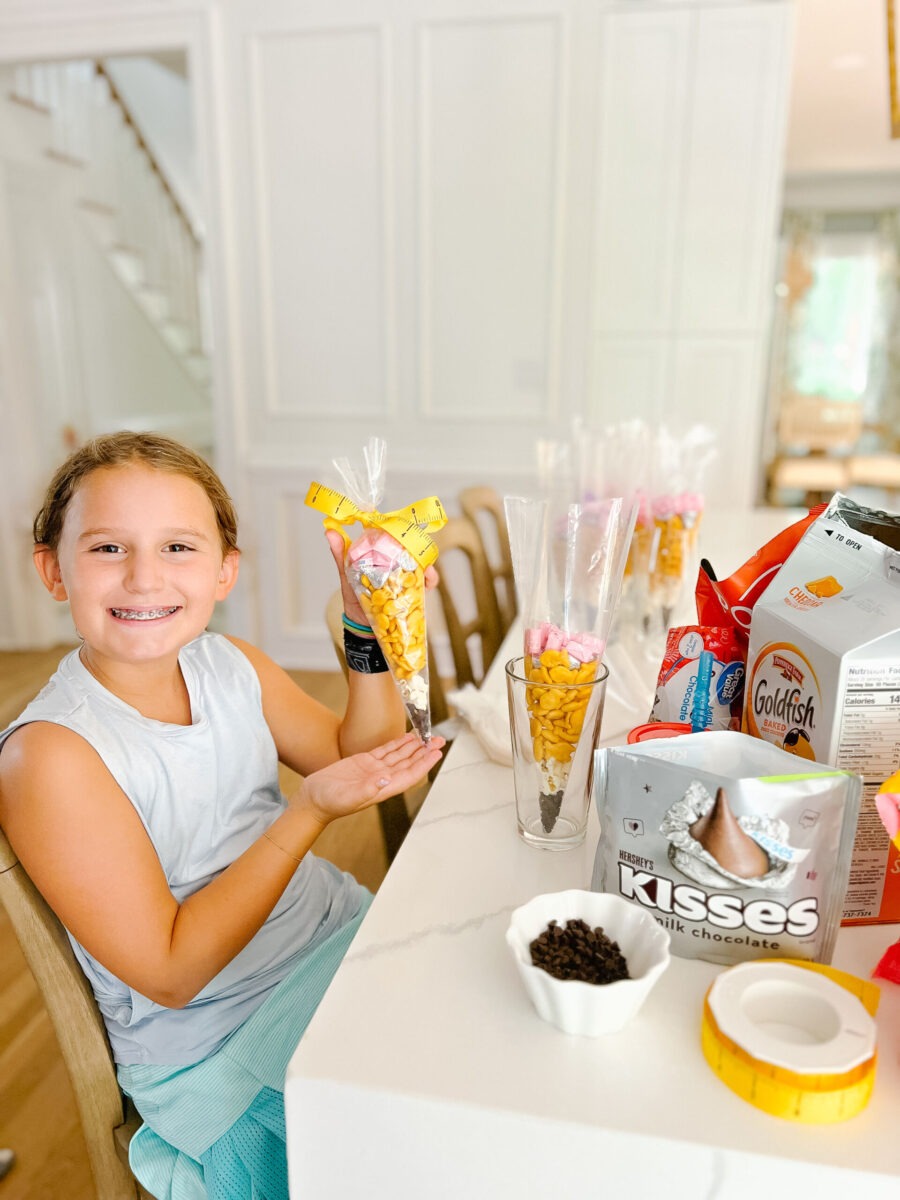 And that was a wrap on the weekend!