This post is sponsored by my friends at Minted. All opinions are my own.
Our Christmas cards are officially en route to family and friends!
For the 7th year in a row, we used Minted for our holiday card which is always such a fun and easy experience for me. Not only does Minted offer superior card quality and endless design options, you cannot beat the free recipient addressing which saves SO much time and envelopes. This year I decided to add on the printed return address too. Then Caroline happily took on the job of stuffing, stamping and sealing the envelopes which was a huge help in getting these out the door!
I had the hardest time selecting our 2020 card after narrowing down the options to my top 10 favorites, so I let Caroline pick the winner. The gold foil on the Very Plaid card immediately won her over so it was an easy decision for her.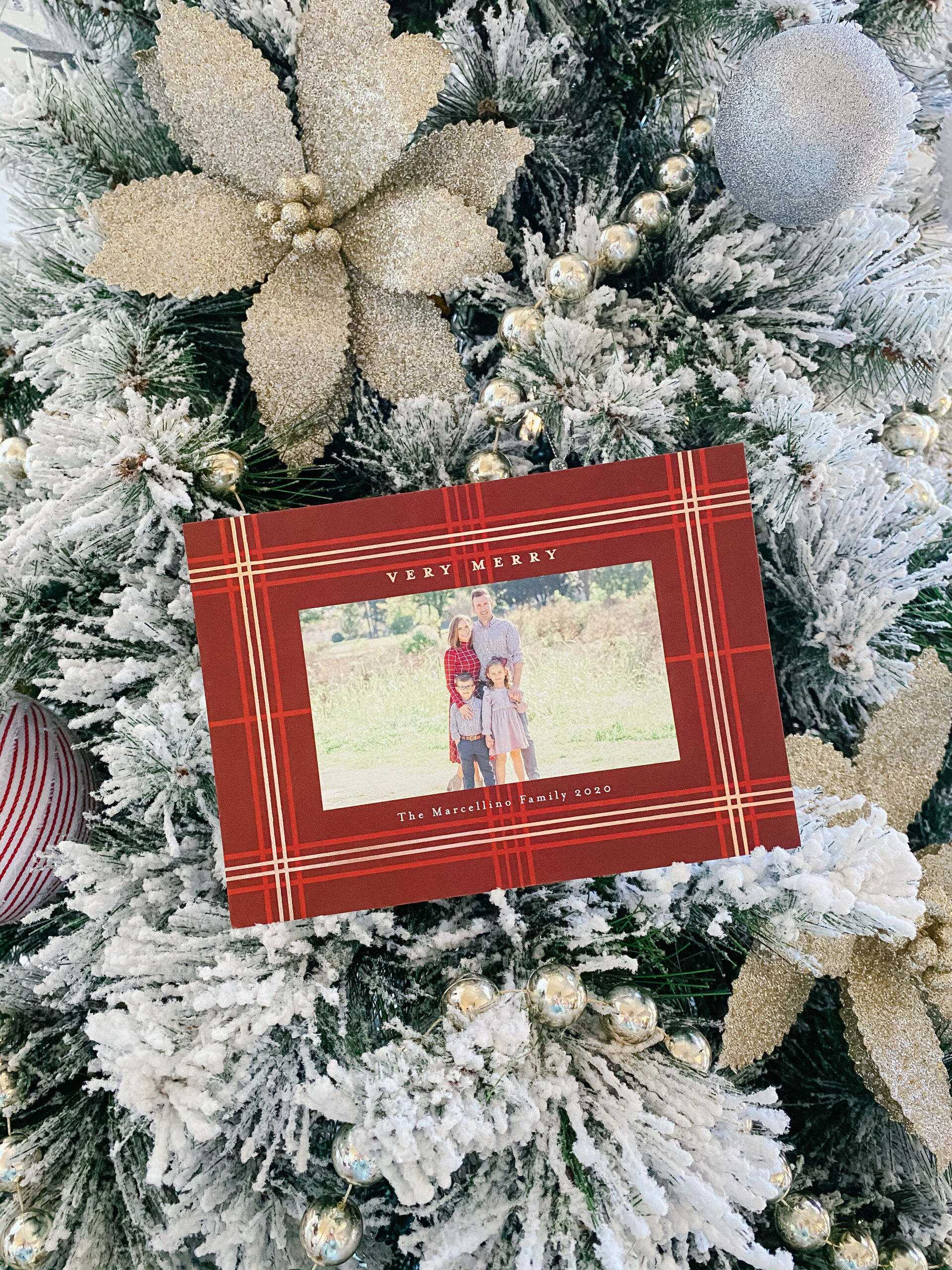 Matt was in charge of the photo for the back of the card, so during our family photo shoot he requested a masked picture which couldn't be more appropriate for 2020!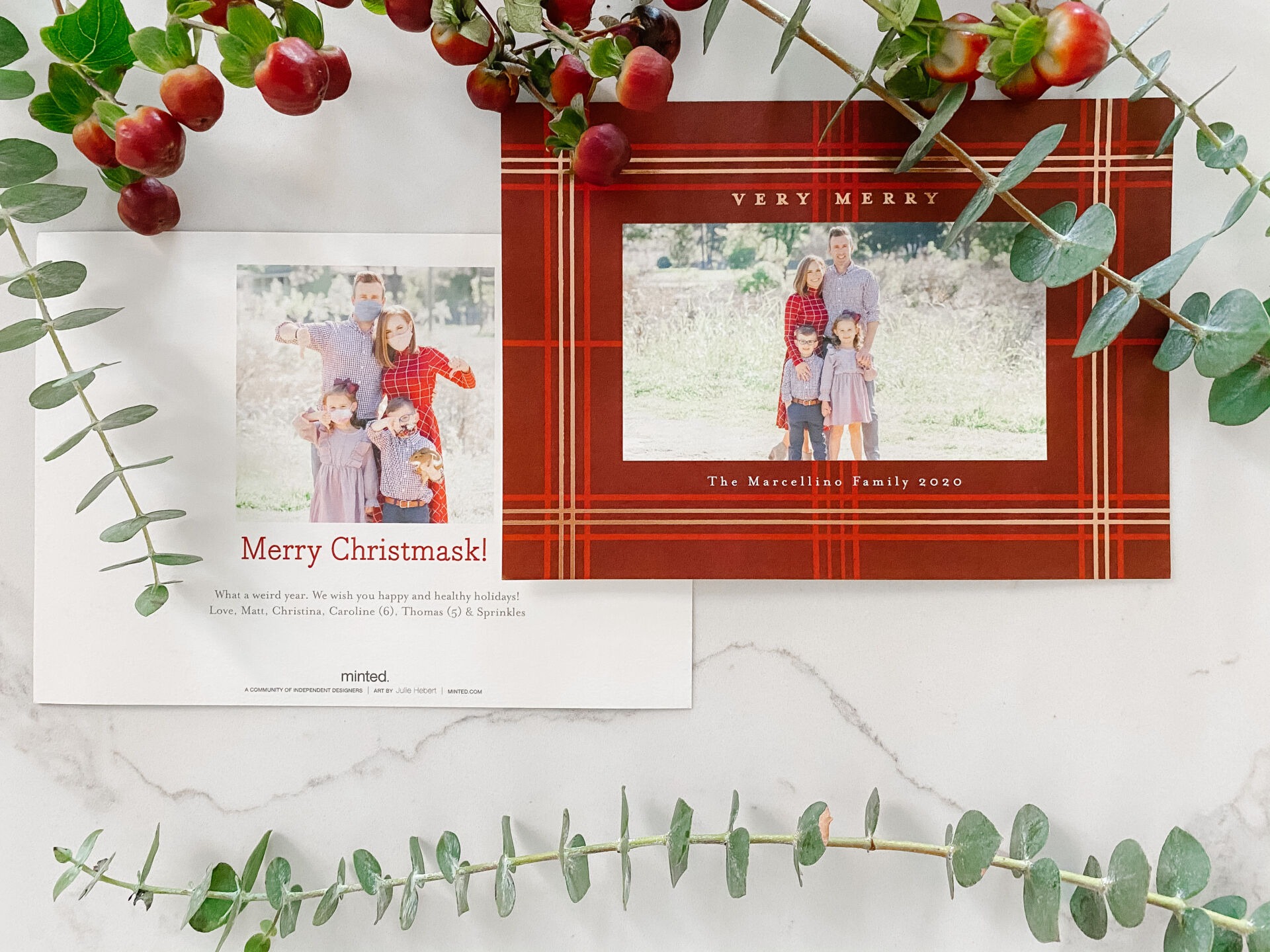 Dear friends,
I want you to know how very thankful I am for each and every one of you. I truly wish I could mail each of you a Christmas card (and Caroline would be thrilled to seal and stamp every card)! Thank you for coming here day after day to read. I am forever grateful for your thoughtful comments, emails and private messages, and your continued support by purchasing items through my links, liking my Instagram posts and sharing my blog with your friends. This community is so important to me and I couldn't keep this space up without you!
I know it's been a weird and wild year with lots of ups and downs. And I also want to send extra love to my readers who are grieving during this holiday (you may find some comfort in this post).
I wish you all a healthy and happy holiday season. Merriest Christmas, friends! Love, Christina

CREDITS & SOURCES
Hair & Makeup: Lindsey Thorne / Photography: Megan Cantrell / Christina: Plaid Dress + Ankle Boots / Caroline: Purple Dress + Ankle Boots / Thomas: Shirt + Pants + Loafers / Matt: Shirt + Pants + Loafers
MY TOP 10 FAVORITE MINTED CHRISTMAS CARDS
OUR CHRISTMAS CARDS THROUGH THE YEARS