This post is always one of my favorites to write (and also one of the most time consuming to write too!). I love going back through every blog post from the past year and rounding up my favorite memories…
*Disclaimer: Just a reminder that these are truly highlights — lots of things are left on the cutting room floor. No one wants to hear about my mental breakdown over summer, what I cried about in therapy last year, parenting failures, the stress and guilt of being a working mom, etc. So just know that behind all these highlights is a lot of real life too. But I know y'all come for here for the fun stuff!

Alright, back to the highlights!
Favorite Recipes & Vegan Diet
What an interesting year it's been for cooking. Every year Matt and I always kick off our Whole30 program in January and it is an amazing reset we both love. After January I try to cook mostly whole30/paleo recipes during the week and we usually go off the rails on the weekends. However, this past July I was thrown a curve ball…Matt decided to return to a vegan diet (again). It had been 8 years since he last went on this diet due to health reasons but it's incredible how much better he feels on this diet and how much it affects his cholesterol levels. I, on the other hand, very much do not enjoy the vegan diet — all the rice, pasta, beans…it makes me feel bleh and I gain weight while Matt loses pounds by the week. So when I'm not eating with or cooking for Matt, I still enjoy meat, dairy, sugar, etc. Also, Matt will still enjoy a steak from time to time if we go out to eat, but otherwise he is pretty good about sticking to vegan foods (which are a LOT easier to find this time around).
Anyway, here were our favorite recipes from 2021…
I also still use a LOT of reader tips and meal planning strategy I shared in this post: Meal Planning Tips & Family Dinners.
The School Year & Summer Break
Wow — where to start with the school year? The first few months of the year were so, so, so hard. I worked from home while also trying to parent and supervise Caroline while she did virtual learning. She missed her friends so much and I found it incredibly hard to balance school and work. My chest still gets a little tight when I think back to that time…or whenever I hear speculation over the possibility of more remote school. But we got through it and even celebrated little milestones along the way!
In March, Caroline returned to school 4 days a week! And in June we celebrated the end of a very, very challenging school year with a summer break surprise!
We also chose to pull Thomas out of TK so he could enjoy a fun summer with his sister before starting Kindergarten. I am so happy we did this. Both kids loved all their summer camps and truly had an amazing summer. And we checked off one hell of a summer bucket list.
In August, we threw our annual Back to School Dinner! And a few days later Thomas started Kindergarten and Caroline started 2nd grade! I am beyond grateful that both kids have been in person for the entire school year so far.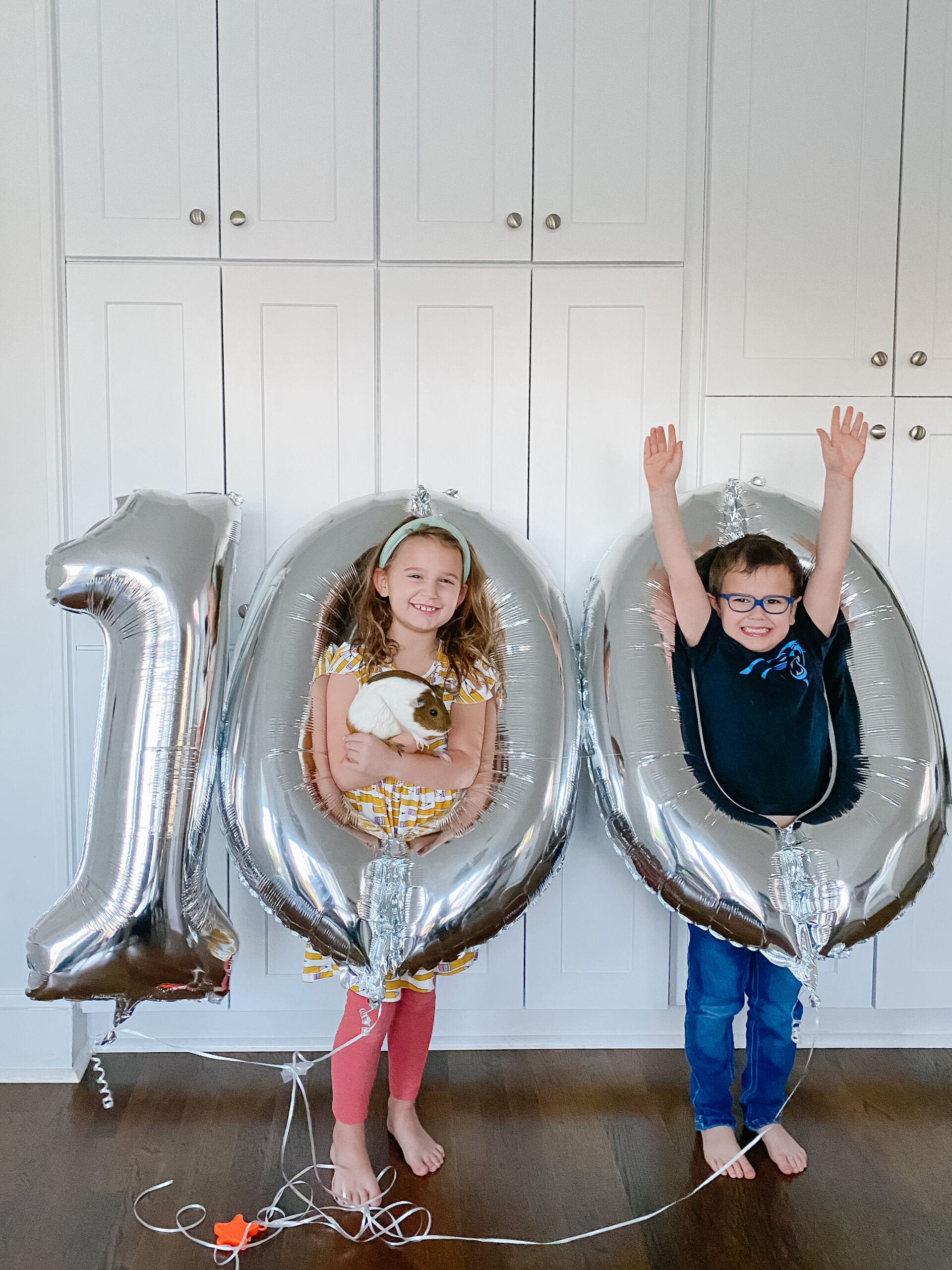 Vacations & Family Adventures
We went on lots of fun family adventures in 2021. At the beginning of the year I look at the school calendar for 3 day weekends and try to plan something to do far in advance. You can read more about how I plan all of our family travel here.
Snow Tubing: On New Year's Eve we took the kids snow tubing at Hawksnest in Seven Devils, NC! This was an adventure that I have dreamed of doing with our kids and my heart felt like it was going to explode I was so happy. Not only was it the kids' first time snow tubing, it was my first time too!!! We had an absolute blast and will be doing this again this year!
Father-Son & Mother-Daughter Weekend: One of our family goals last year was to spend more 1:1 time with our kids. We did lots of little activities throughout the year with each kid but my favorite highlight was our mother-daughter & father-son camp weekend!
Spring Break in Amelia Island: For Spring Break we vacationed with my sister's family in Amelia Island! It was an awesome week filled with lots of margaritas, sunshine and family time.
Summer Boat Day: One of the summer bucket list items we checked off was renting a boat for the day. Oh my gosh, this was a blast. My brother and his girlfriend came with us too and we all loved tubing!
Weekend in the Forest: Two other summer bucket list items — tubing in Asheville and sliding rock! This weekend was one of my favorites of summer!
Turks & Caicos: We took the kids to Turks & Caicos (their first time) over summer for our big family vacation. We stayed at Beaches Resort which offered a million activities for kids. It was the best family vacation we've ever taken and the kids still talk about it all the time!
Holden Beach: We spent the last weekend of summer with Matt's family in Holden Beach! It was a great finale to a fun summer.
Camping in Edisto Island: We tent camped with friends in Edisto Island for our 2nd annual camping trip! This destination was remarkable and I was so glad I was able to snag a campsite (a year) in advance. And we already booked our next camping adventure!
Florida: We kicked off summer with a trip home to Orlando. While we were there we surprised the kids with a trip to Legoland and Gatorland.
Sedona: Matt and I went to Sedona for our 10 year anniversary! This trip was everything I had dreamed it would be and more.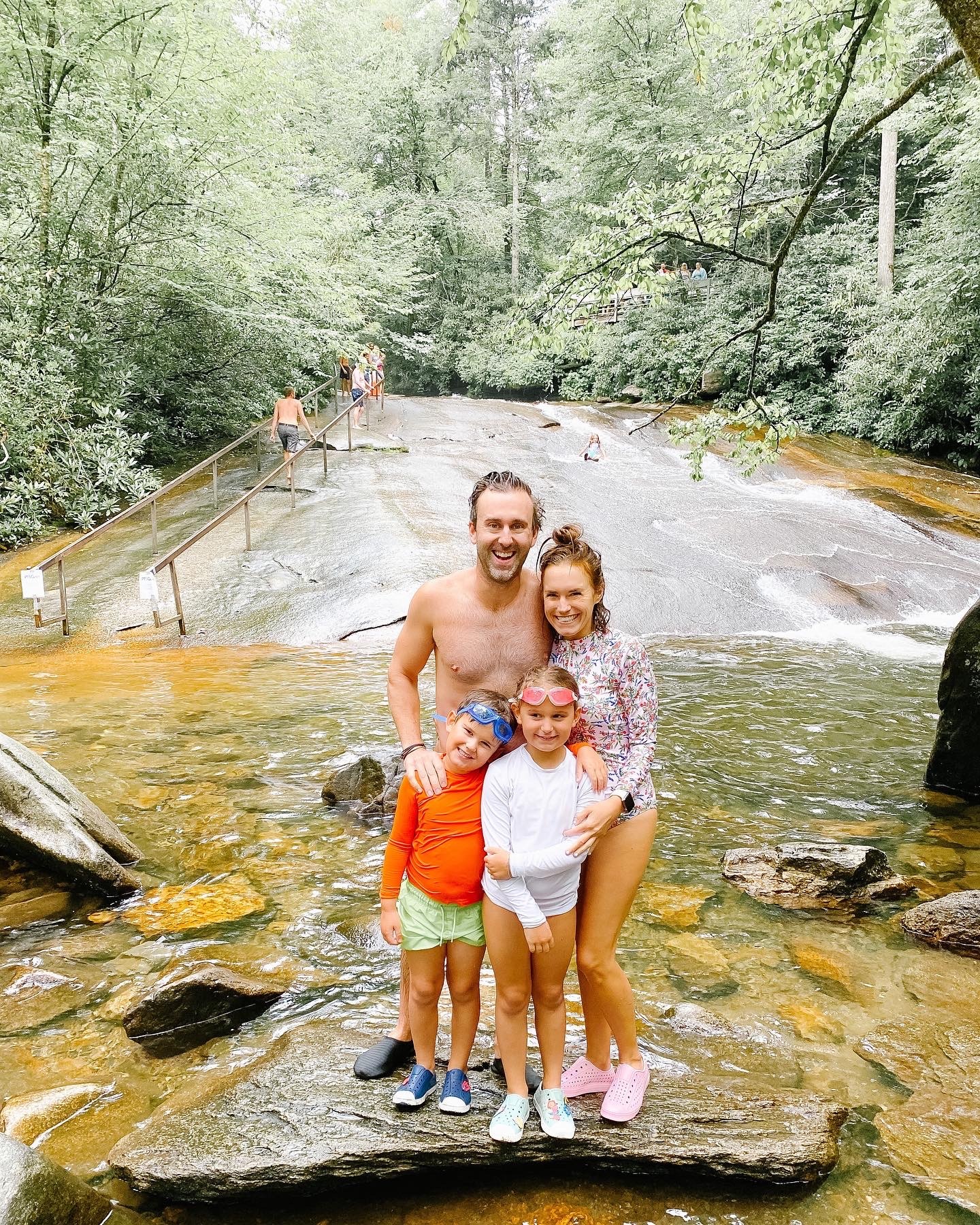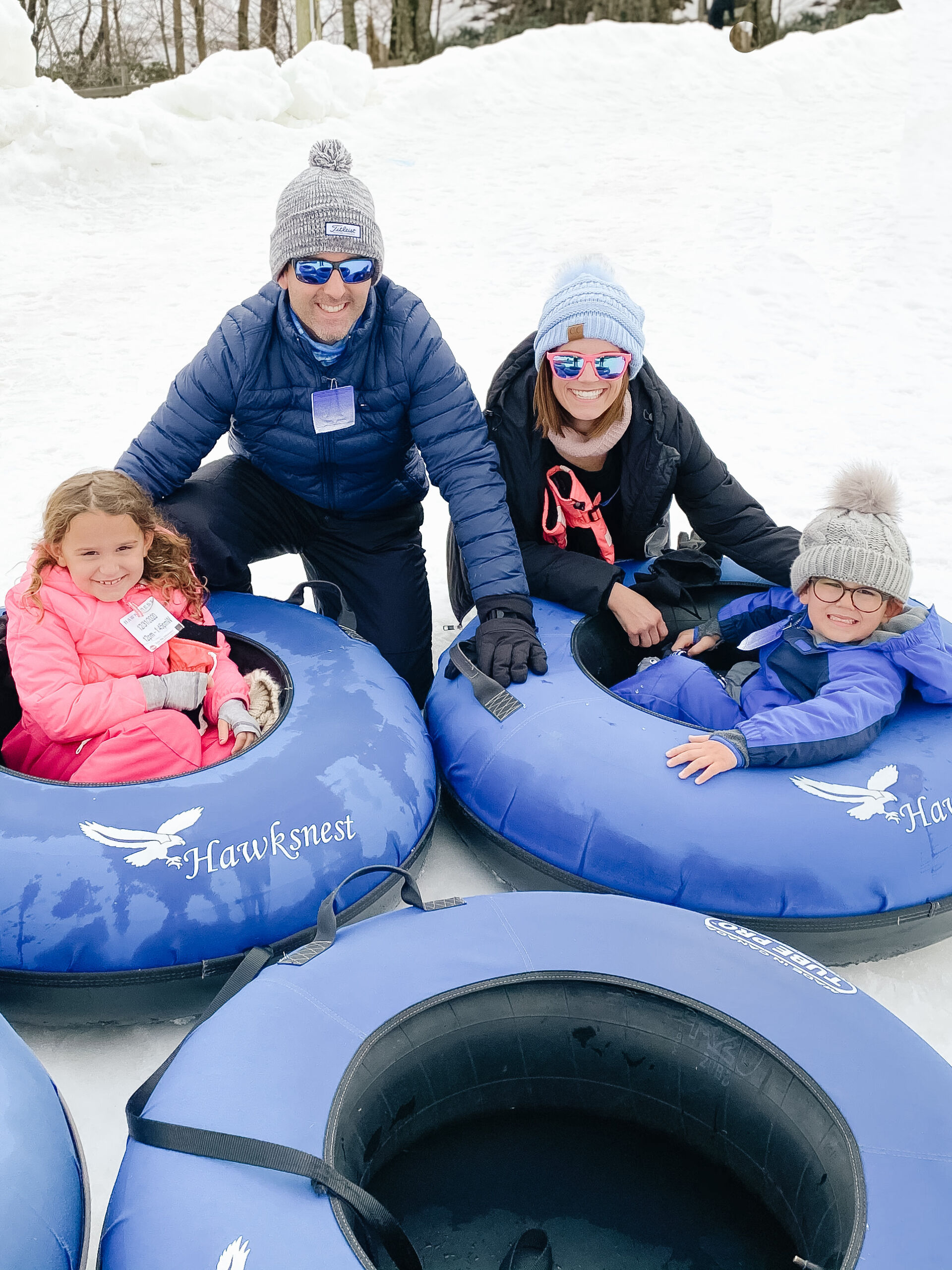 Best Dates
One of our marriage goals for 2021 was 1-2 date days or nights a month, as well as a few getaways throughout the year. We tried to break out of our usual dinner date night this year and spent more dates playing golf together, enjoyed a few staycations, did an escape room with friends, discovered a new favorite restaurant (Grinning Mule!), saw a few shows and more.
Here were our faves: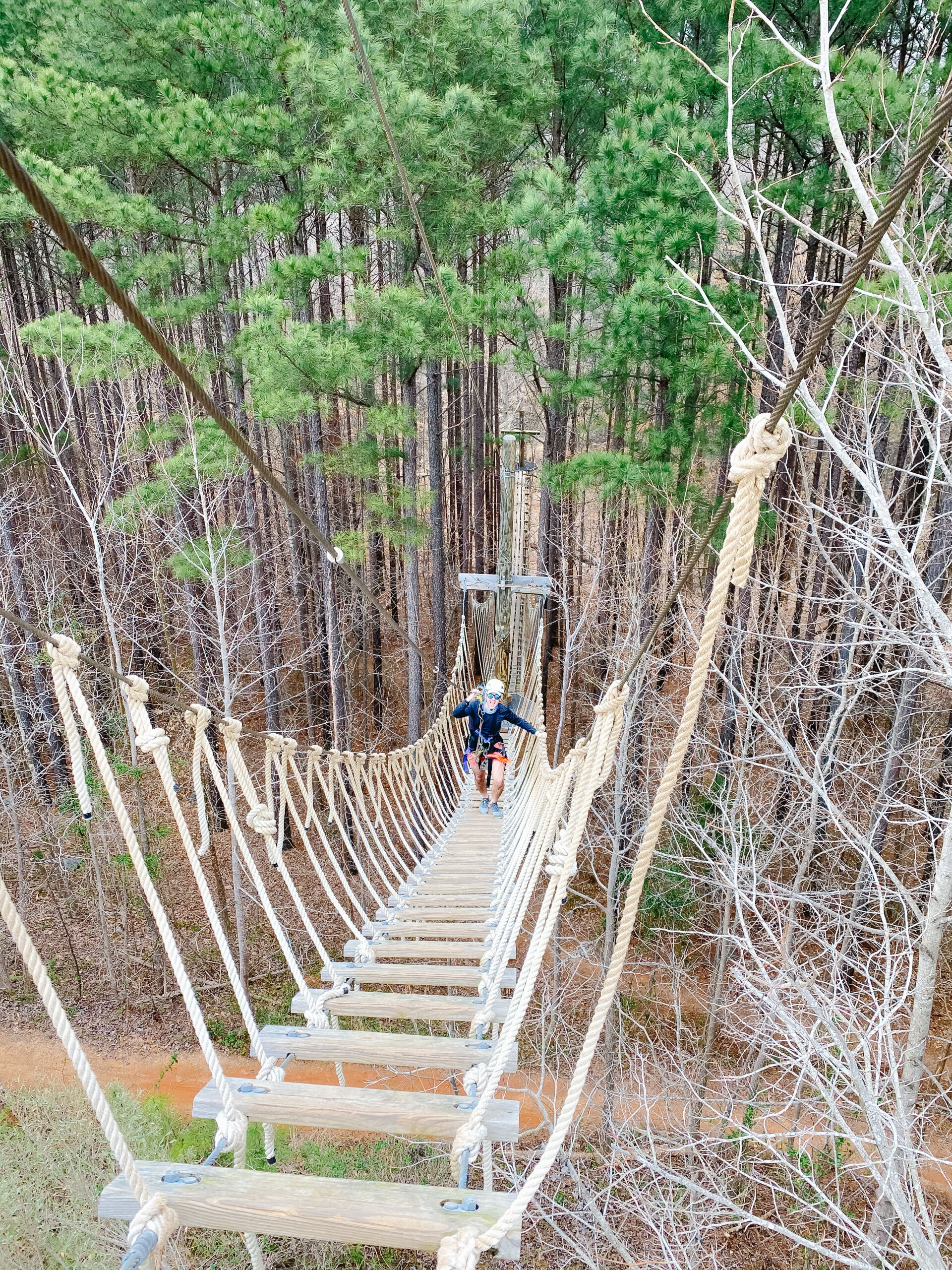 Holiday Highlights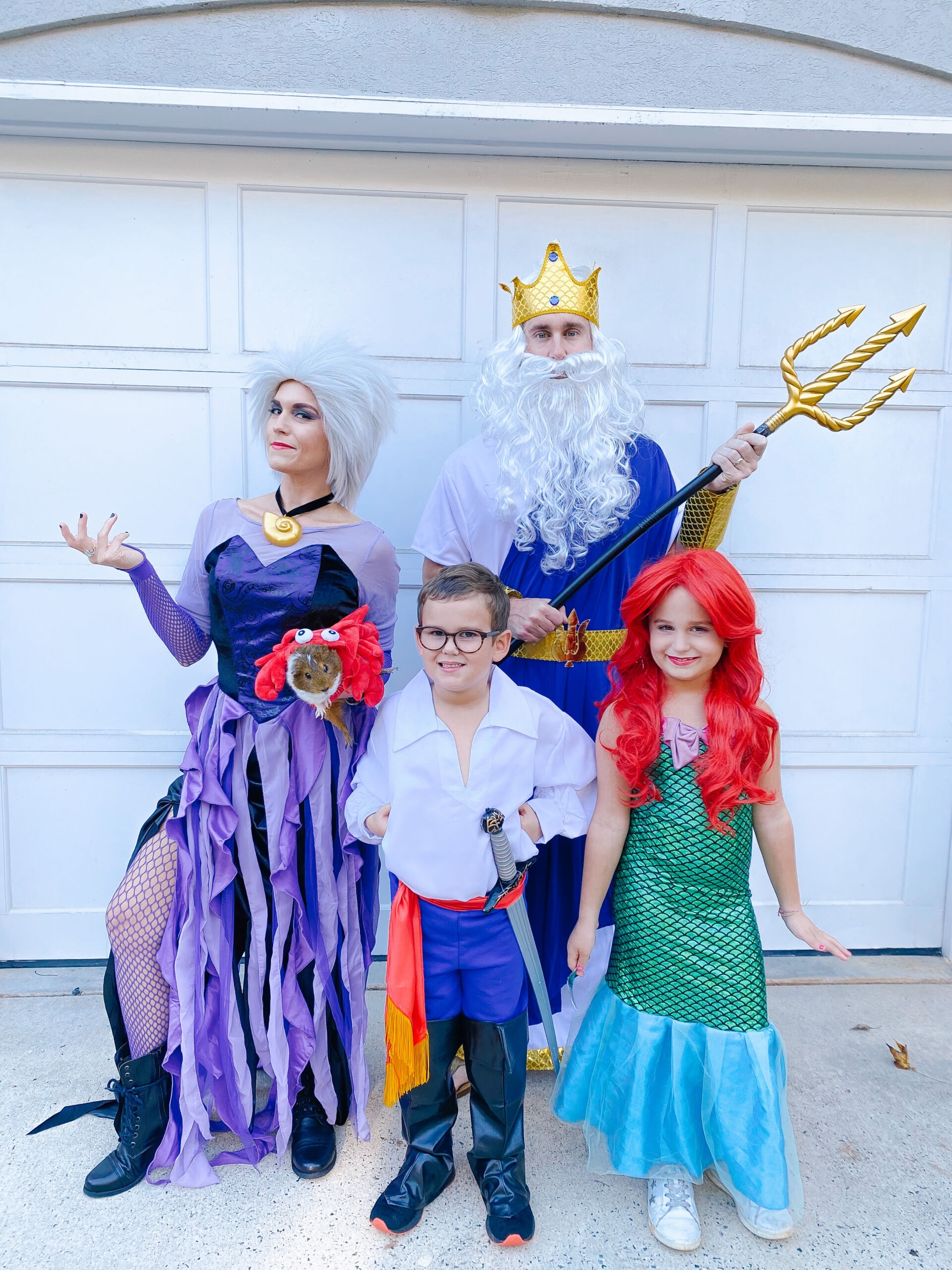 Home Projects
We tackled a few things around the house in 2021…
Powder Room Refresh: When the walls feel like they are starting to close in…change the paper! Kidding. Kind of. Being home 24/7 has brought to my attention all of the things that need to be cleaned, organized, repaired or decorated. I've slowly been tackling projects (I mentioned a few we've accomplished in a recent Five on Friday post) and most recently we refreshed the powder room!!! Was this project necessary? No. Was Matt tired of hearing me complain about that room? Yes. And so he agreed to the project.

I finally converted the Circle Room to my office. It was a sad transition as we love and used the Circle Room so much but I have really enjoyed the new office setup. And it's made a huge difference to be able to shut the doors for calls or at the end of the workday to physically check out. To make room for my super fancy massive folding table, we said goodbye to some chairs in the family room then replaced them with furniture from the Circle Room.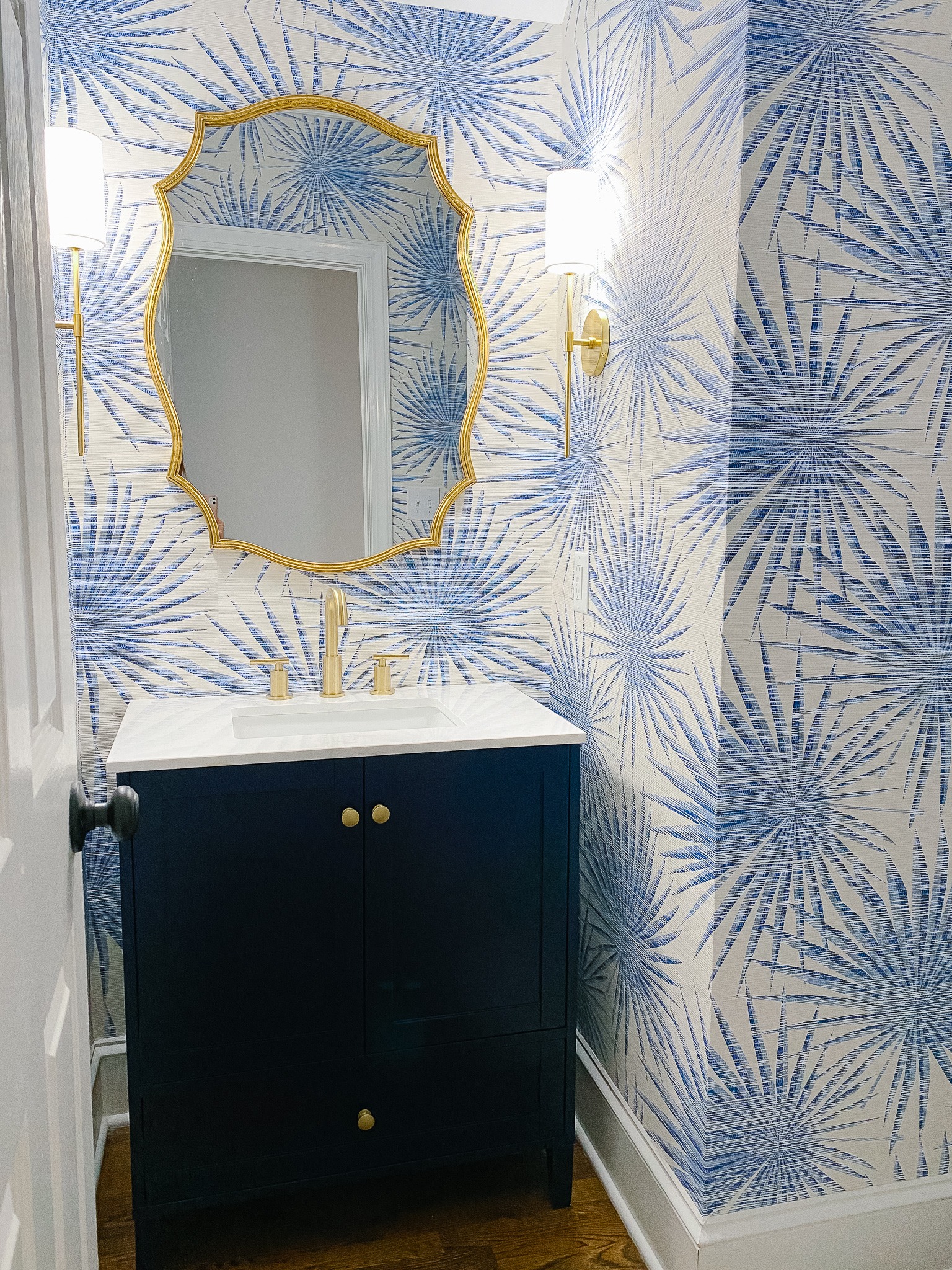 Top 10 Reader Favorite Blog Posts
So my most read posts are actually my Weekend Rewind posts and my Five on Friday posts. There are too many of them to round up so I chose not include them in this list of reader favorite posts from 2021: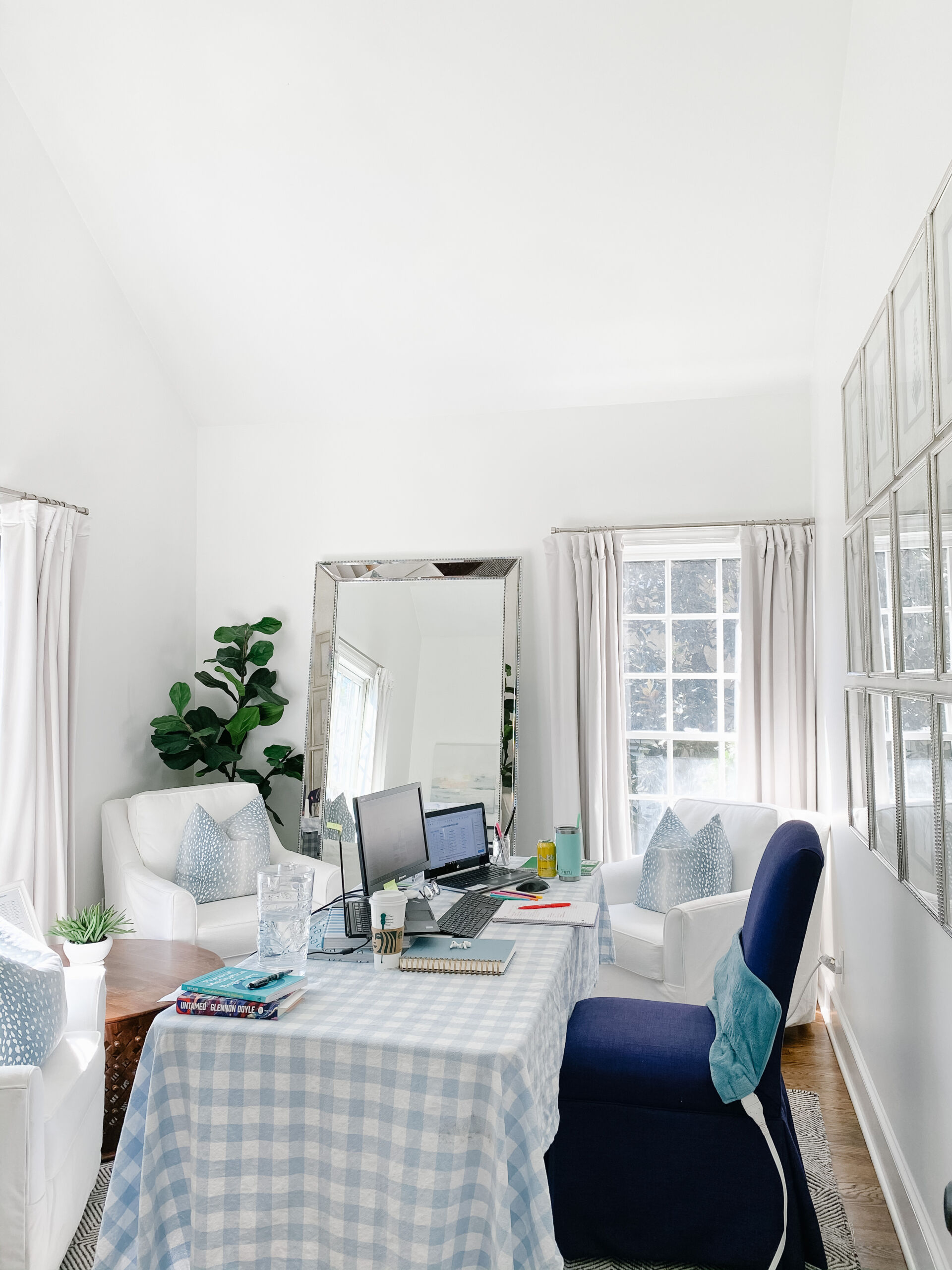 Birthdays & Anniversary
It's no surprise we love to celebrate birthdays! In May, Sprinkles turned 1 (we think) and we celebrated Caroline's 7th birthday with a Unicorn Party Bus Birthday! In July we celebrated Matt turning 41, and a few days later we celebrated Thomas's 6th birthday with a Ninja Pool Party. And in September we celebrated my 35th birthday (& my bestie's 36th birthday) with a Ryder Cup Birthday Party!
We also renewed our wedding vows for our 10 year anniversary! This was truly one of the highlights of the year. It was an unbelievably special and beautiful day. The kids were both involved and absolutely loved being part of the ceremony. And we were super blessed to have our parents there too.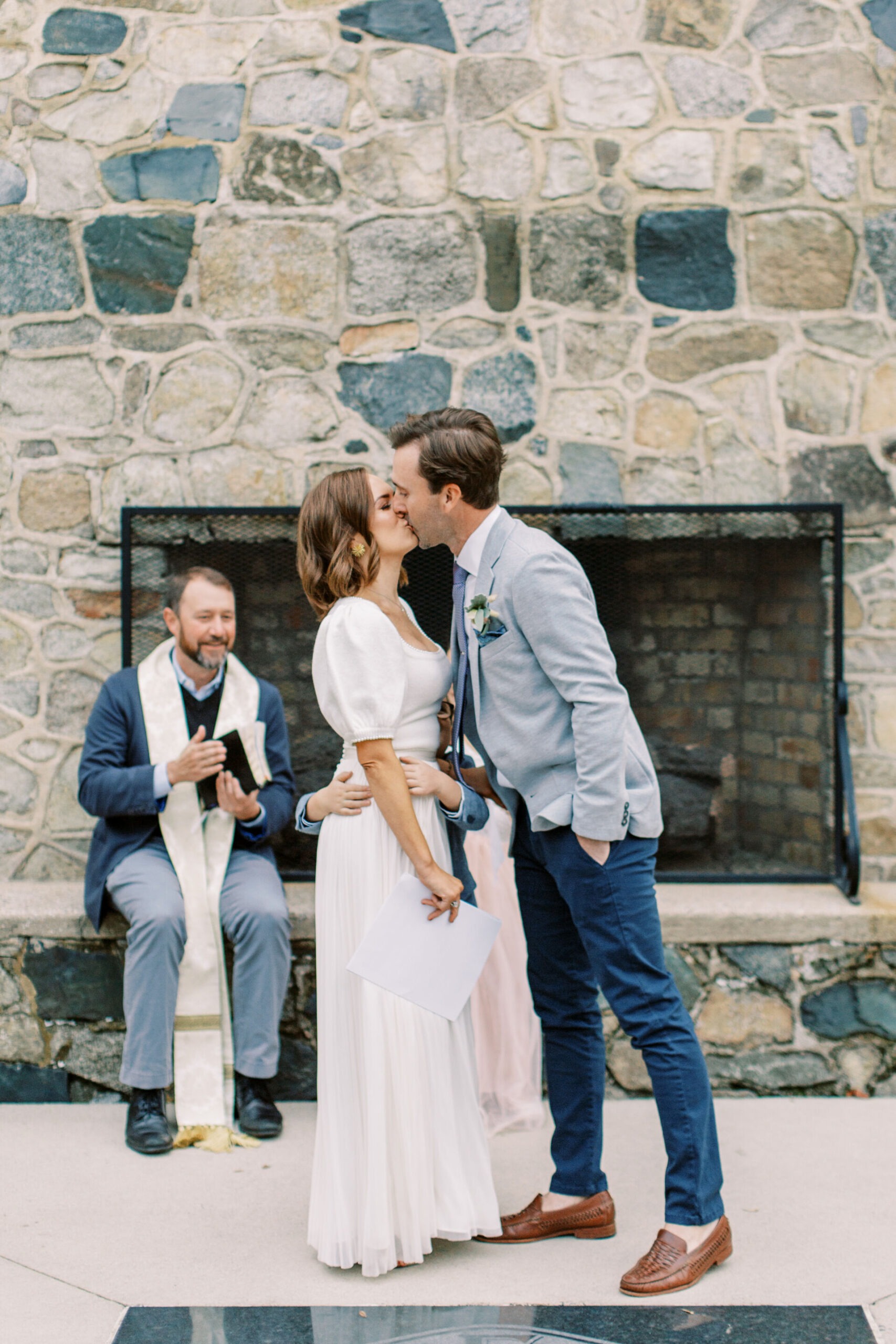 Best Parties
We absolutely love to host friends in our home for parties, play dates and late nights filled with good conversations and lots of wine…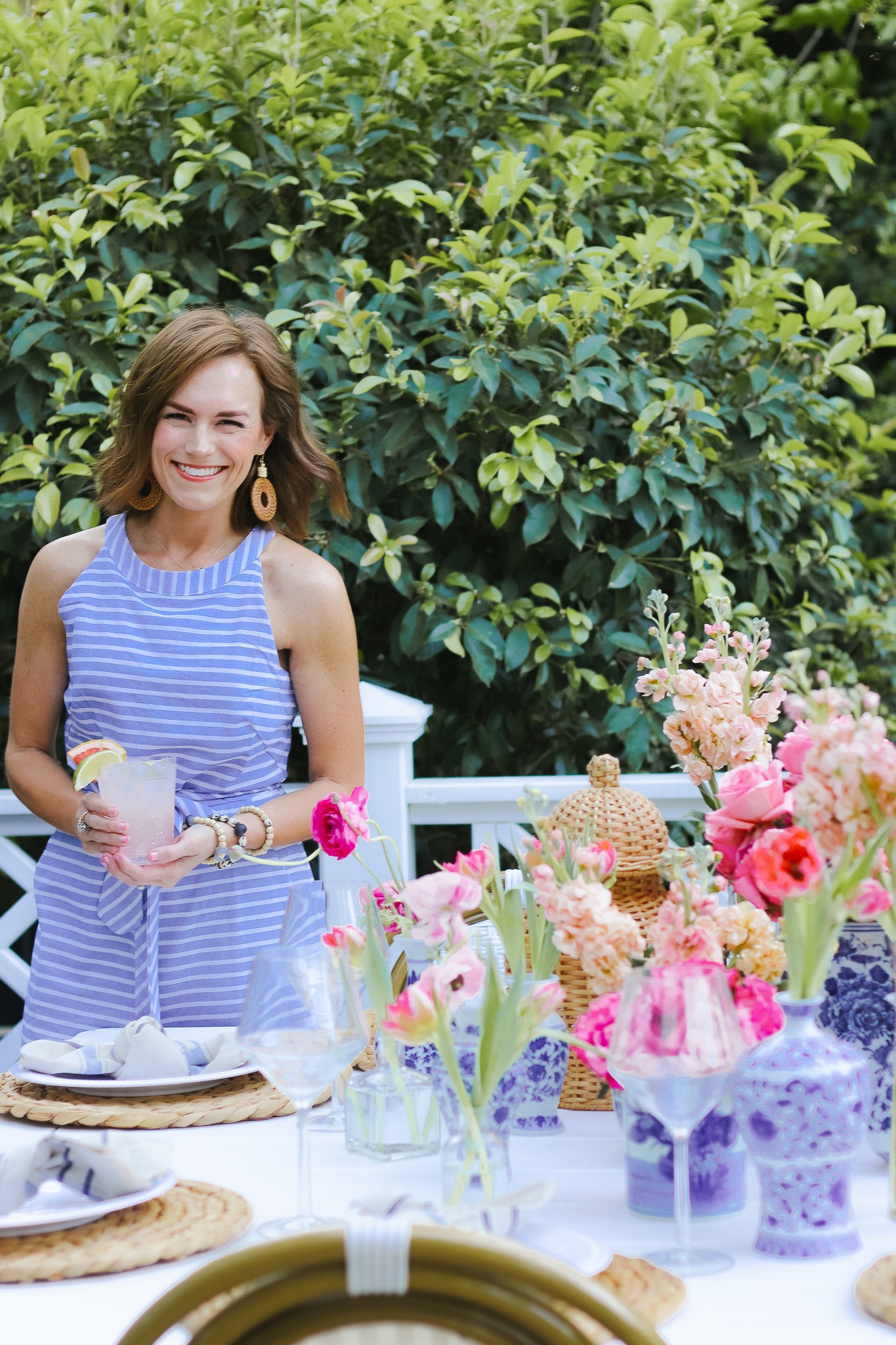 Caroline's Milestones & Highlights
Every day I swear Caroline is growing up more and more. She is seriously the sweetest little girl with the biggest heart. 2021 was a big year for her. During the first week of 2nd grade, she was nominated Leader of the Week by her class. She has mastered scrambled eggs, pancakes and spaghetti, but nothing makes her happier than baking a cake! She has fallen deeper and deeper in love with dancing. Her favorite will probably always be ballet, but she begged us to add on tap and jazz classes and loves them too. It's been so fun to watch her talent bloom. Over the summer she also had fun joining the Swim Team and has improved her swim skills so much! And her most recent activity is piano and voice lessons. I am so excited to see where her passions take her in 2022!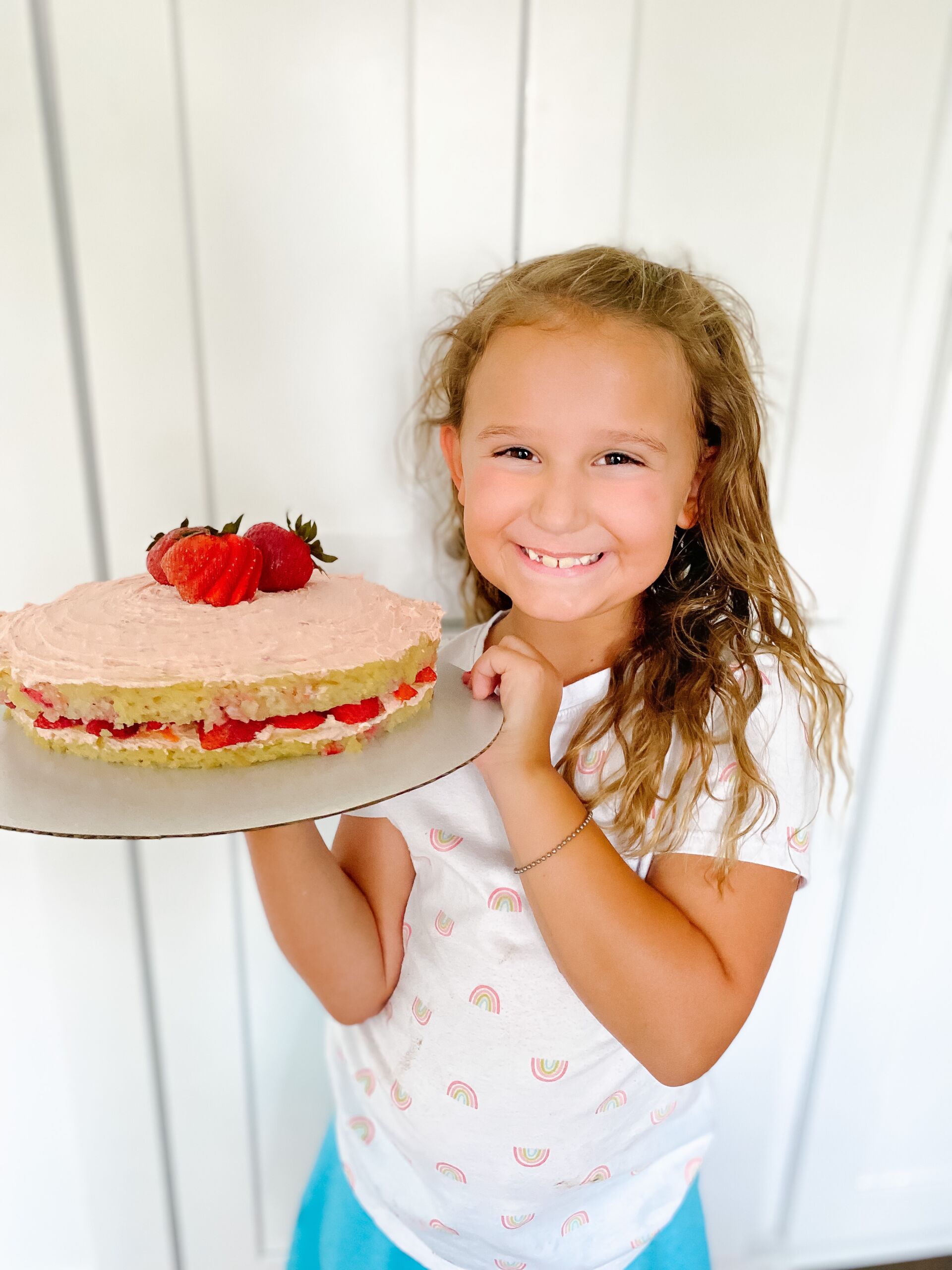 Thomas's Milestones & Highlights
Thomas has also grown up so much this year! He continues to be the funniest kid ever and can make anyone he's around laugh and have fun. It was a pretty big year for Thomas. In 2021, he graduated TK and is doing really well in Kindergarten (besides the time he cut his own hair in class). He has loved playing golf and was very proud of himself for being awarded "most improved player" at the end of his Junior Golf Season! He is also ALWAYS dancing — literally always. If he hears a music beat, his body just starts moving. He has had a lot of fun in his hip-hop classes. We're also so proud of him for being so tough and resilient when it comes to his eye care. This past year he learned to remove his contacts on his own and has been a trooper with patching his eye every day (for over a year). He also lost his first tooth (and had several more tooth fairy visits throughout the year)!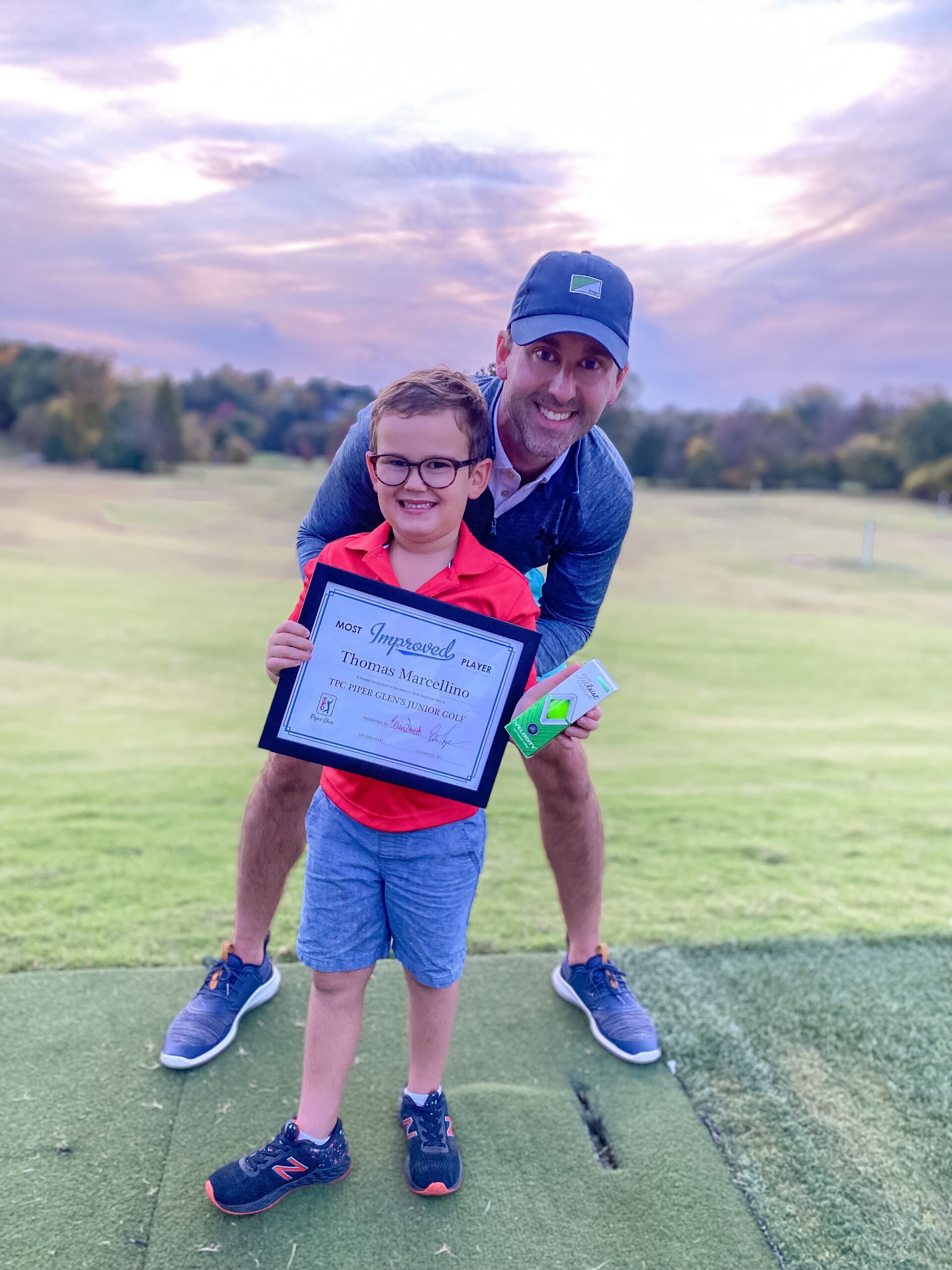 End of Year Celebration & Family Goal Planning
For the third year in a row, Matt and I had an "end of year celebration" date to close out the year. We take a few hours to run through our goals for the year ahead and then usually celebrate with dinner or a fun daytime activity afterwards.
For the most part, this is a fun meeting (planning vacations, house projects, etc.). However, every year there is always tension when certain topics come up and it feels like we're dragging each other through glass at times to get through them. We may or may not have drafted a contract on a napkin, signed and dated it after a heated discussion around the holidays. But we got it all ironed out and both of us were happy to address some of the bigger topics all at once rather than having multiple conversations throughout the year. And to be completely honest, Matt and I are really bad at having these conversations throughout the year so this meeting provides an opportunity for us to learn what is important to each of us and then find ways to support one another.
I've received some questions about how we structure this conversation so I'll give you an overview. I'm an excel spreadsheet kind of girl so I record all of our meeting notes in a spreadsheet, but you could do this in a shared note on your phone, write it all down by hand — whatever works for you. Here's what we usually cover in our conversation:
Review Goals: During our meeting we review and discuss the goals we had set for the year. If we didn't meet them, we re-evaluate the goal and see if we want to keep it for the next year, tweak it or trash it.
Reflect On The Past Year: We also like to discuss what we think we did well (ex: family dinners, family movie nights, etc.), areas where we think we could improve (ex: better church attendance, get to know the parents of our kids' friends better, etc.) and check-in on how each other is feeling in terms of support.
Set New Goals: Each year we set a few goals in a couple categories — personal, marriage, business/career, finance and kids + family goals.
Plans: We like to start planning big trips we want to take together and as a family, holiday travel plans, home projects, any big expenses we anticipate, etc.
And then we celebrate!
In Closing
It was a beautiful and challenging year in many ways, but what I'm most grateful for is our health. This is something I think about and praise God for daily and will never take for granted. I feel incredibly blessed to have this little family of mine and am so proud to be the wife to Matt and the mama to Caroline and Thomas. We've got some pretty exciting and big plans for the year ahead and I cannot wait to see what 2022 has in store for us.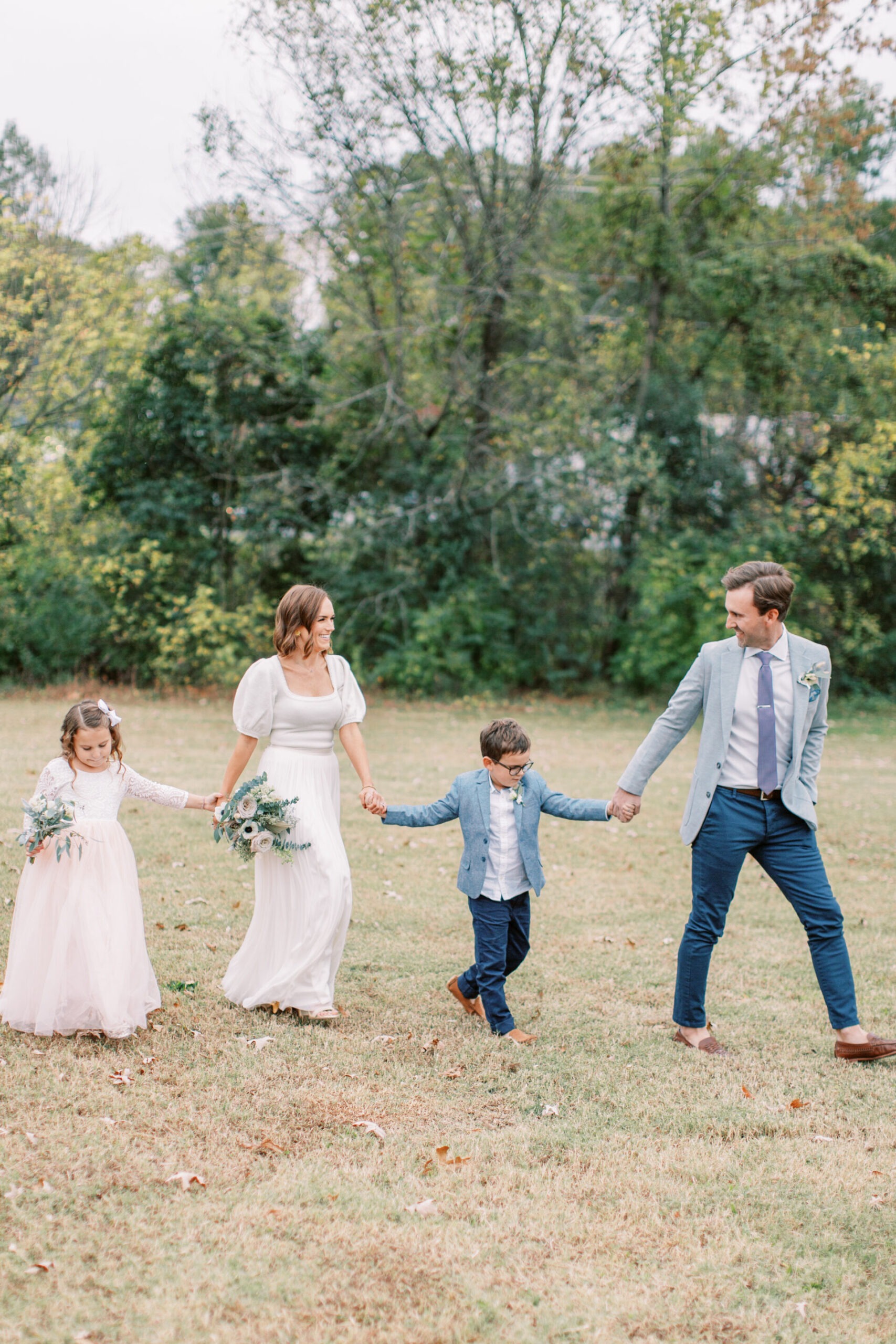 Previous Years Highlights: 2020 / 2019