Caroline's school bake sale is tomorrow and I needed something super easy, festive and delicious to throw together after dinner last night. Snap, crackle and pop – enter Valentine Rice Krispie Treats! In less than an hour I had whipped these yummy treats up, cut them out in hearts, bagged and priced them for the bake sale.
Valentine Rice Krispie Treats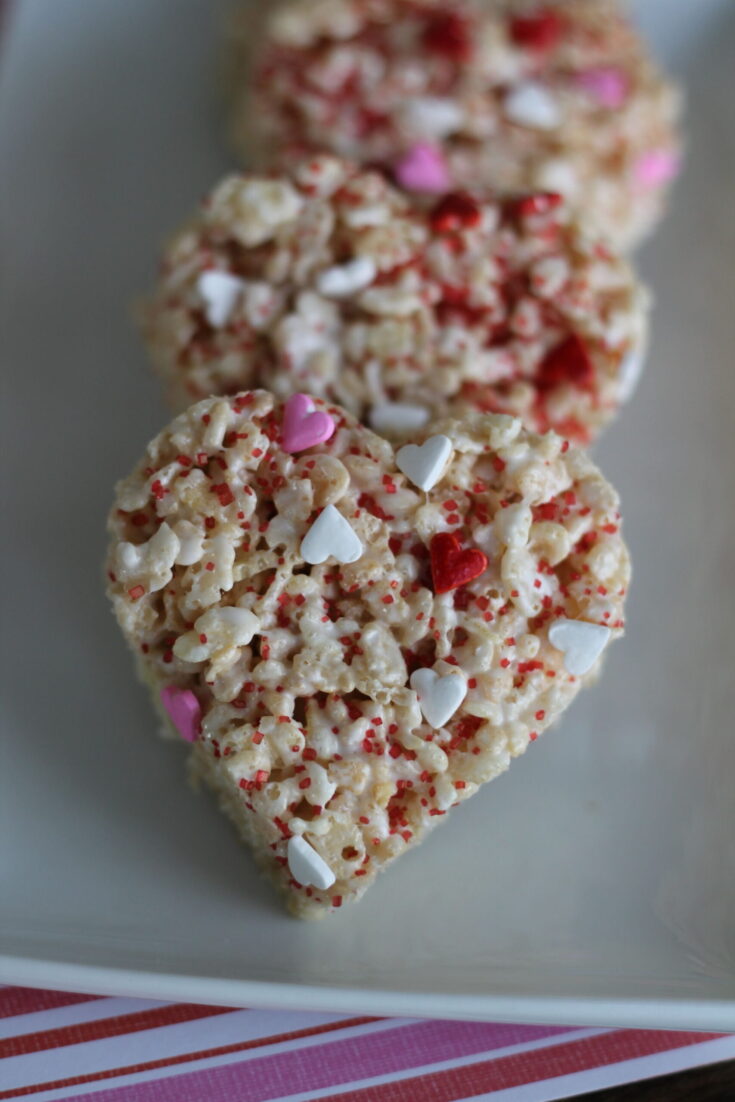 Ingredients
3 tablespoons butter
10 oz. package Miniature Marshmallows
6 cups Rice Krispies cereal
Instructions
In a large saucepan melt butter over low heat. Add marshmallows and stir until completely melted. Remove from heat.
Add Rice Krispies cereal. Stir until well coated.
Using buttered spatula or wax paper evenly press mixture into 13 x 9 x 2-inch pan coated with cooking spray. Top with sprinkles and allow treats to completely cool.
Cut with heart shaped cookie cutter.