Valentine's Day is right around the corner! If you're looking for some fun ideas for your kids or the man in your life, I have rounded up some of our tried and true favorite items. I also went through all my stocking stuffer and gift guides and pulled the reader favorite items (*) to include too!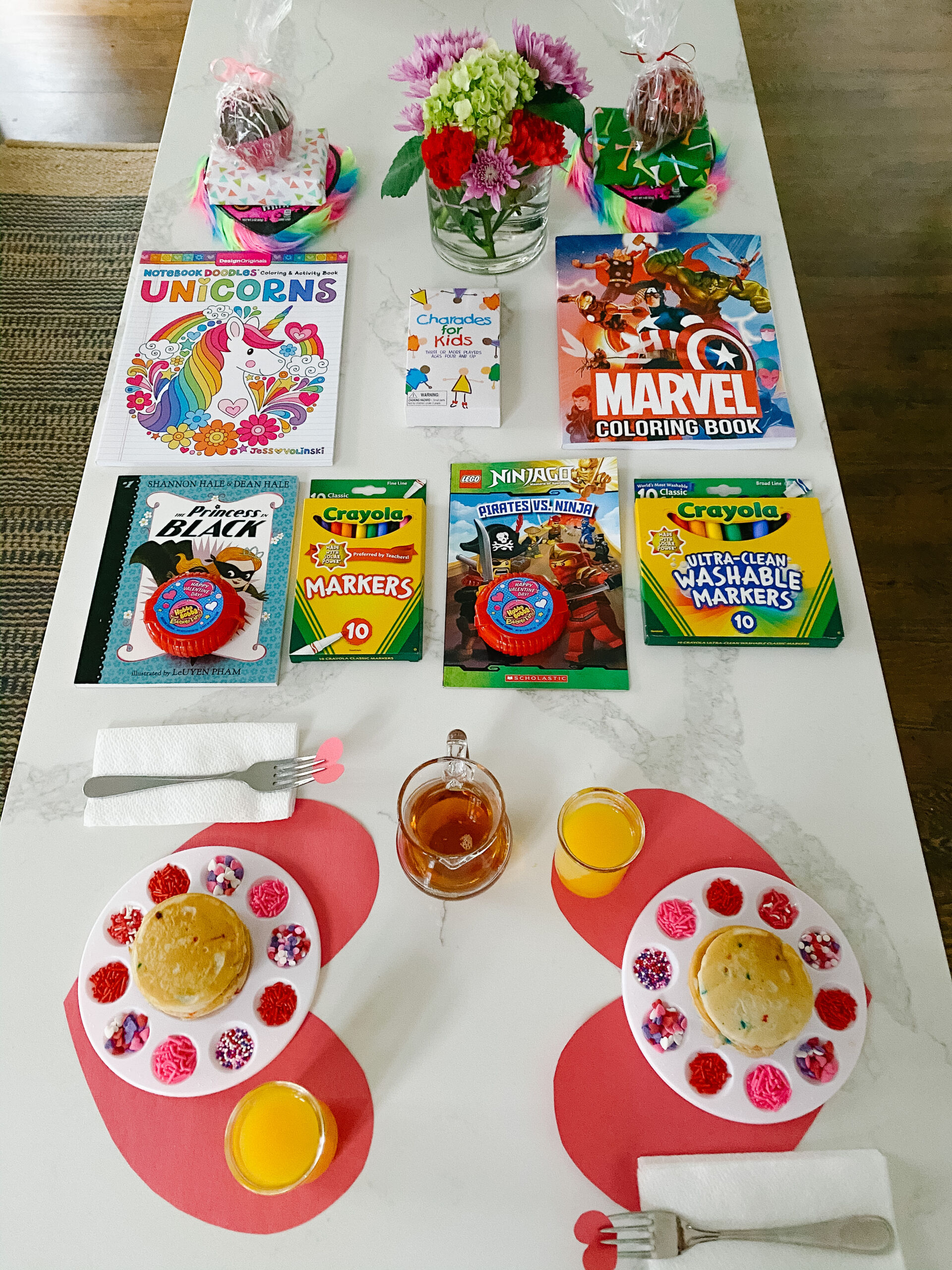 Gifts For The Kids
While Valentine's Day is really more about fun and festive treats for us, we do like to surprise the kids with a few small things — usually a new book, rain boots or natives (something we'd need to buy them anyway for warmer weather ahead), a board game or something disposable like a fun bath bomb so it doesn't take up more space in the play room.
For the kids, my top 3 favorite items from this list:
Pokemon Gold Plated Collector Cards (#7): Hands down, this is absolutely both kids' favorite item on this gift guide. Read the description for more info.
The Complete Cookbook for Young Chefs (#24) tied with Disney Princess Cookbook (#25): Caroline has absolutely loved the princess cookbook and Thomas is getting the young chefs cookbook for Valentine's Day.
Jumbo Coloring Posters (#3): I had the hardest time deciding between the Rainbow Bath Bombs and the coloring posters for my third favorite gift. I ultimately chose the coloring posters because while the rainbow bombs are sooooooo cool, the posters have kept both kids entertained for long periods of time on several occasions.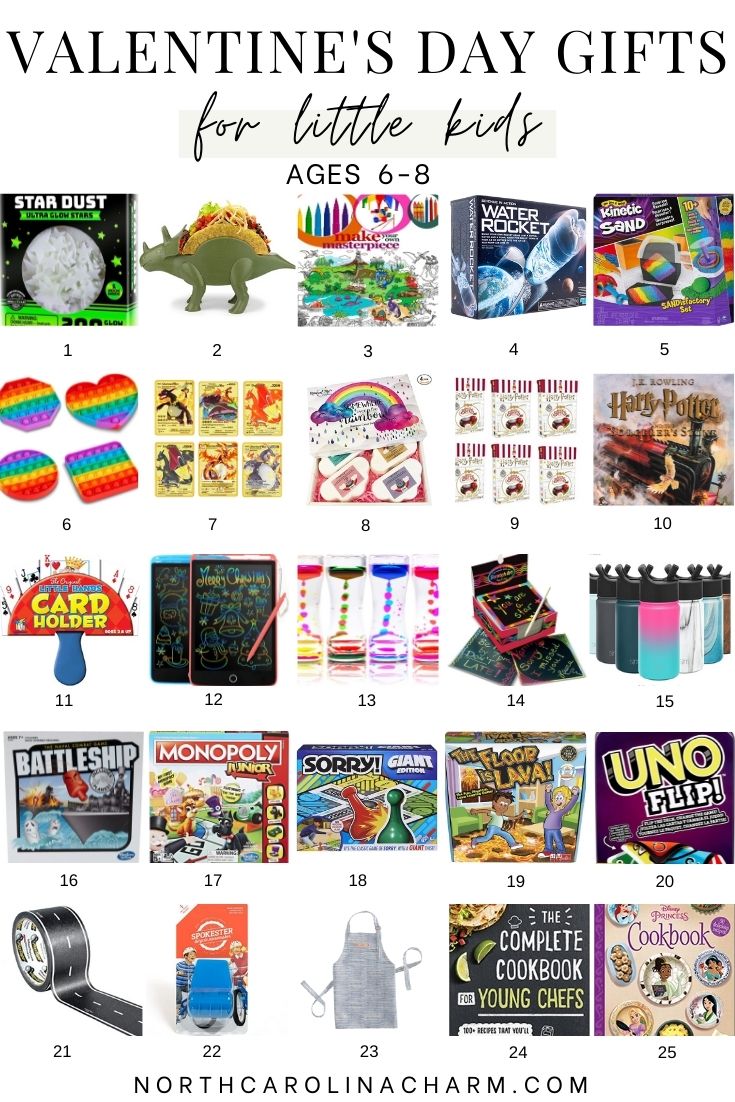 Gifts For Him
Every Valentine's Day, Matt and I usually restock each other on our favorite underwear — super exciting, I know. But Matt's favorite boxers aren't inexpensive so V-day is the perfect holiday to grab him a few new pairs. I usually throw in something small too — this year I've grabbed his favorite lip balm.
For the guys, my top 3 favorite items would be #5 — Tommy John Second Skin Boxers, #9 — the Game Day Pullover and if you're looking for a nicer gift I will always love and recommend #17 —Creed Aventus Cologne.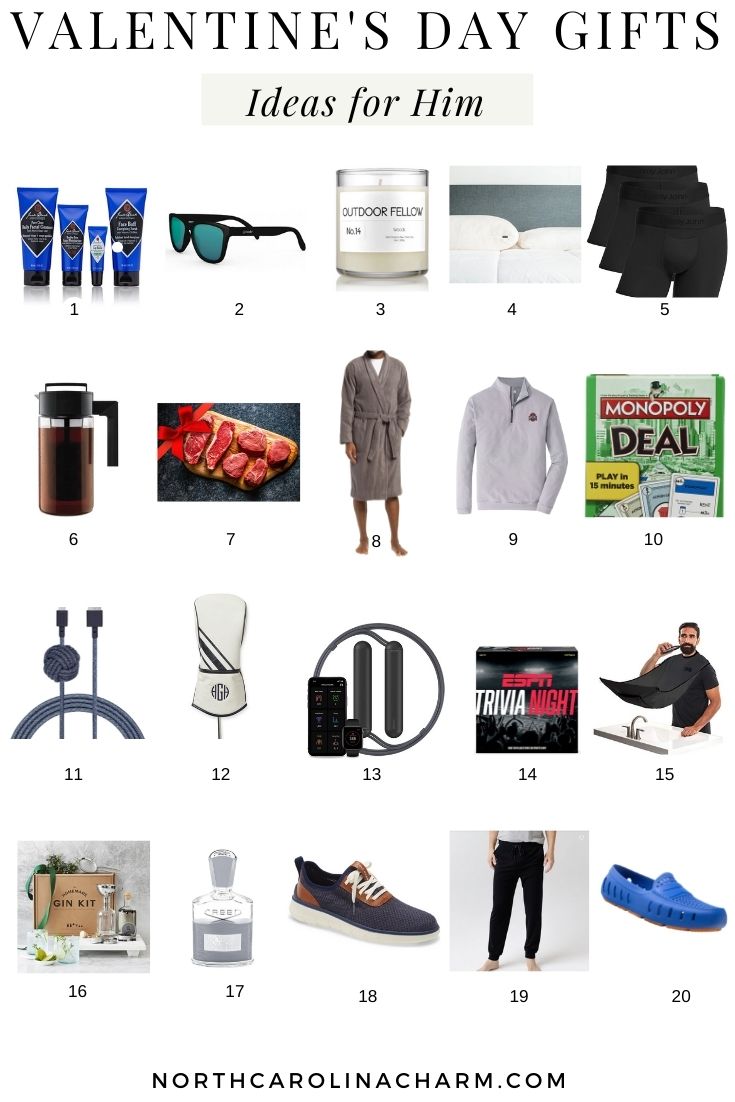 *reader favorite item