Happy Monday!
Is it too early to start counting down to Spring Break this Friday? I want to say "I am SO ready!"…but I'm totally not…yet. We've got a pretty busy week with events, lots of errands to tackle, groceries to buy, lists to make, bags to pack (but loads of laundry to do first!), beach toys to search for, Easter baskets and Easter eggs to prep and the list goes on. But I am definitely, definitely NOT complaining — in fact, I'm excited. Because you know what I find to be one of the most luxurious things in my life right now? Running errands…during the daytime (without checking my email every 3 minutes). I know that probably sounds ridiculous, but it is absolutely mind blowing to run out the door without my "away" message advertising exactly how many minutes I've stepped away from my computer.
Alright, you came for the weekend rewind, not the week ahead, so let's get down to it!
Friday
Friday afternoon Matt closed his office early and invited all his staff to throw sledge hammers through walls at Marcellino & Tyson's new office building! They are completely renovating the building so it will be quite awhile before they are ready to move in but I am so dang excited and proud of Matt and his Firm for outgrowing another space! We've driven by the building a million times over the past few months (it's super close to our house) but this the my first time I got to walk through the new building and see the renderings! And also…I very much underestimated how hard it is to throw a sledge hammer.
Friday evening the weather was so gorgeous. As soon as the kids jumped off the bus, they scarfed down a snack plate, I whipped up some Lemongrass Ginger Margaritas and then we walked down to the cul de sac to meet all of our neighbors for happy hour. All of the neighborhood kids had a blast playing tag and riding bikes together.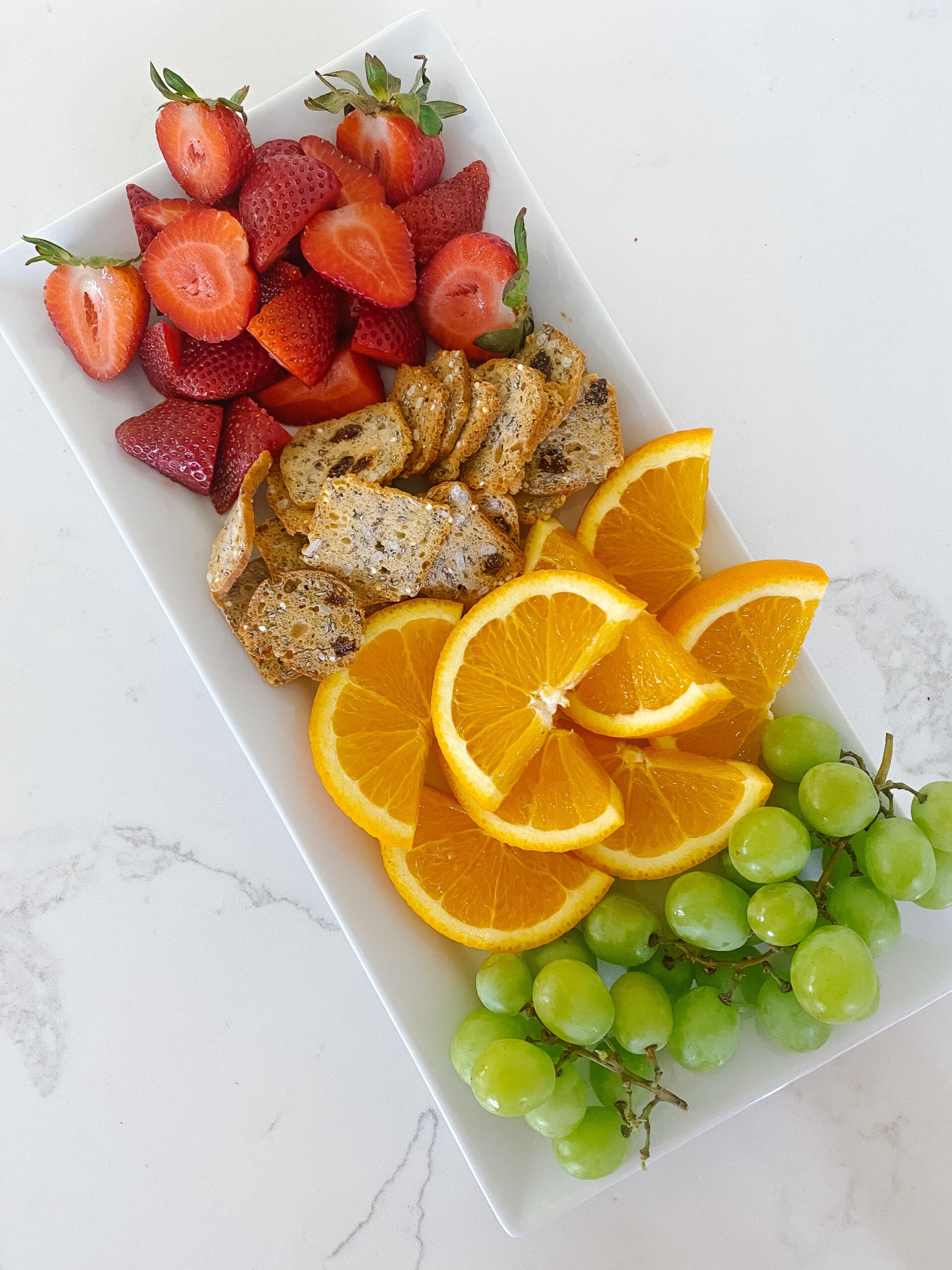 After happy hour, we all got showered and jumped into pajamas for pizza and Family Movie Night! This week we checked off Marvel Movie #22 — Avengers: Infinity War and wow, wow, wow. What an incredible movie. If it hadn't ended waaaaaay past bedtime, I 100% would have turned on Avengers: End Game afterwards.
I've had several questions about what we're going to watch next when we wrap up our Marvel Movie list…and I have no clue! To be honest, I think we're all going to be a little sad when we wrap up this list. Maybe we'll let Caroline pick out 27 princess movies (although she totally became Marvel movie obsessed and was hooked after the first movie we watched). Thomas suggested we start Star Wars next…but Caroline and I quickly shot that down. So TBD on where we'll go from here…
For our family movie night treat, we had fresh baked cookies delivered to our door from Tiff's Treats! As part of our cookie membership, we get a batch of cookies every month and Friday night was the perfect day to schedule our delivery. (Psst — stay tuned for a fun cookie giveaway next week!!)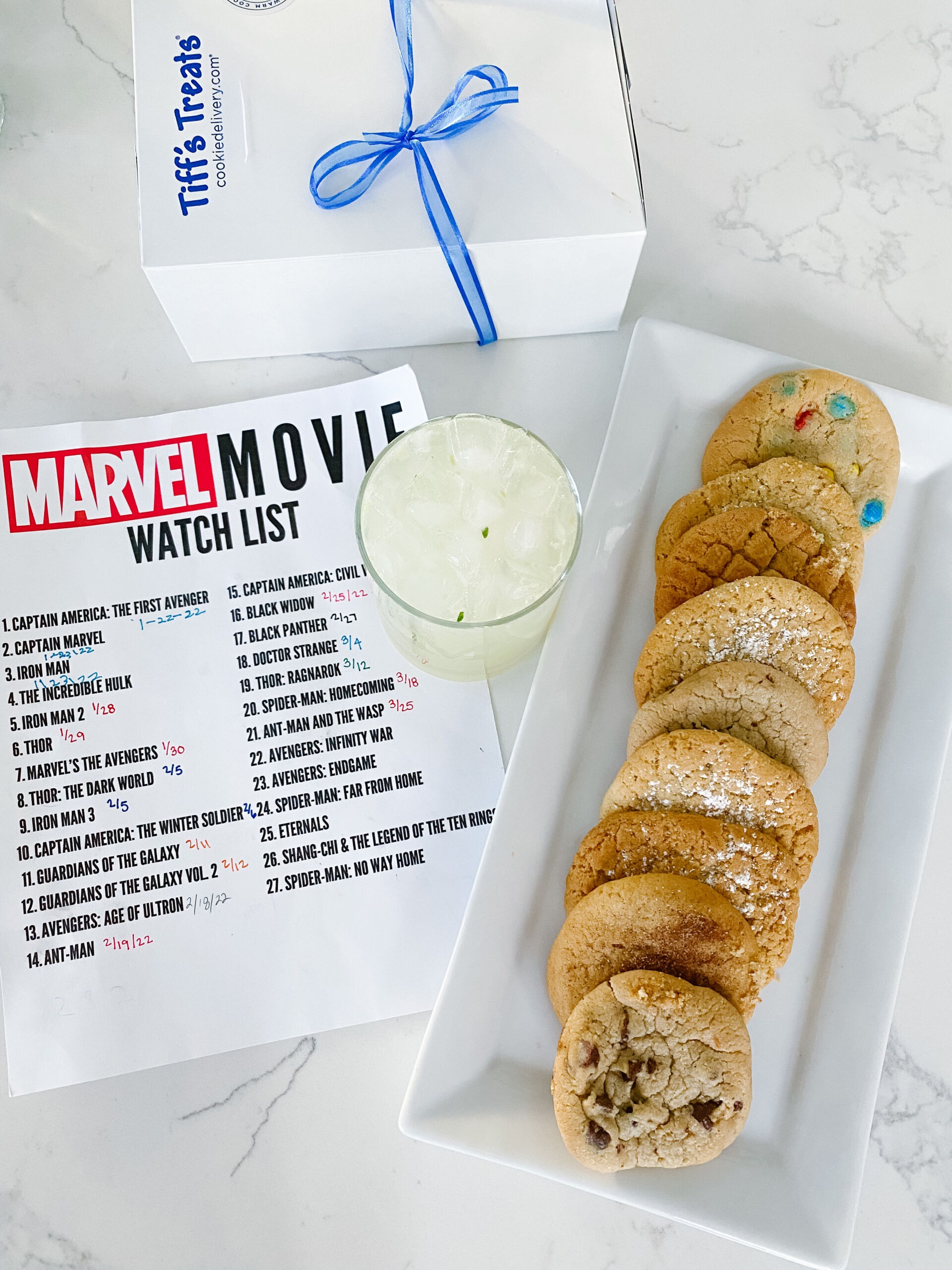 Saturday
Saturday we were invited to a preview the new Sonic the Hedgehog 2 movie! The first movie was really cute and funny so we were all looking forward to seeing the sequel! If you enjoy a family movie outing, I highly recommend this film which comes to theaters on April 8. It was highly entertaining and everyone loved it (despite Thomas's face in this photo).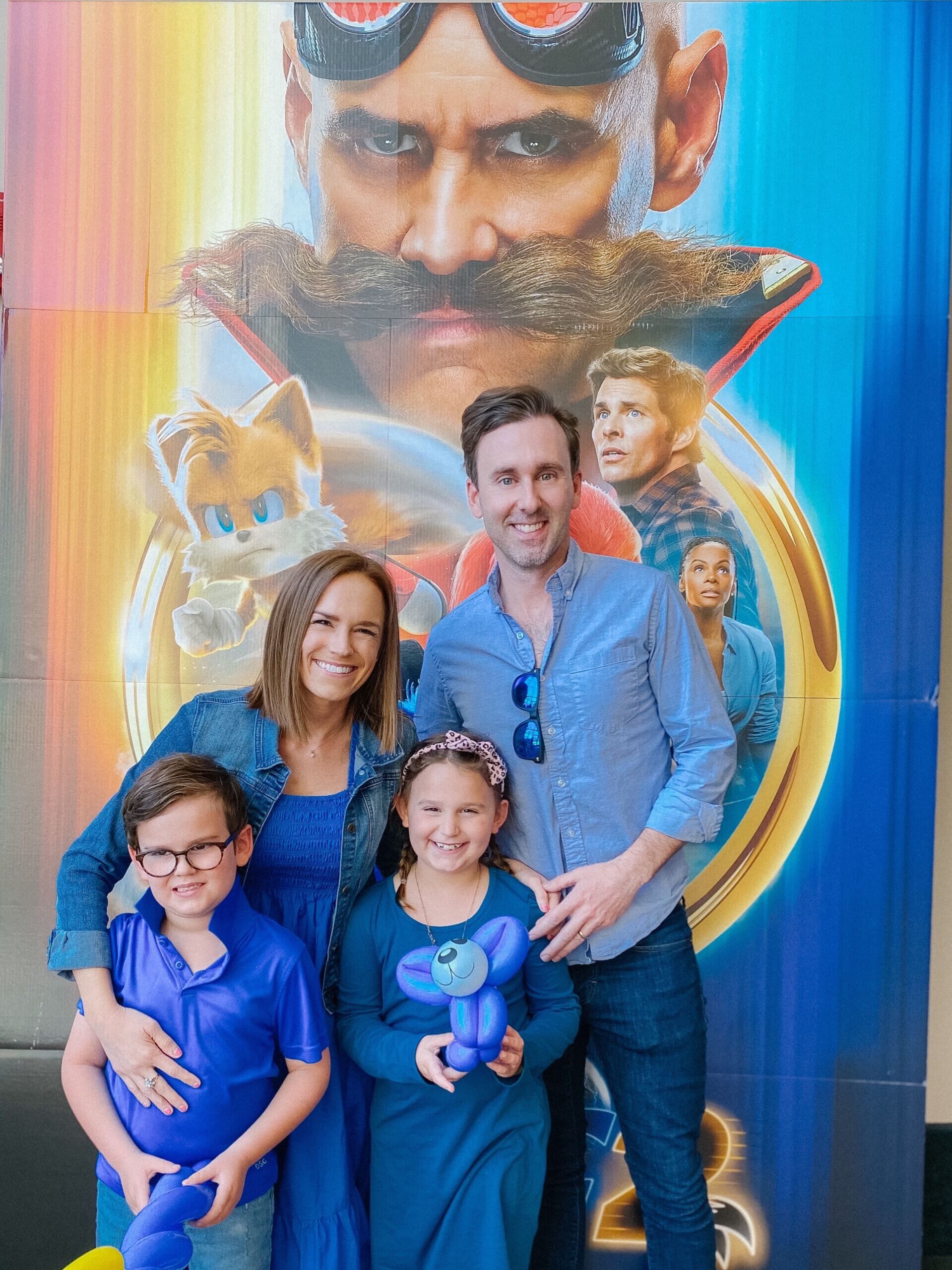 Saturday evening Matt and I had a really fun double date with our friends Aaron & Michelle. We went to The Art of Banksy, a provocative street art exhibit in Charlotte right now that features more than 155 artworks by a mysterious graffiti artist. It was fascinating.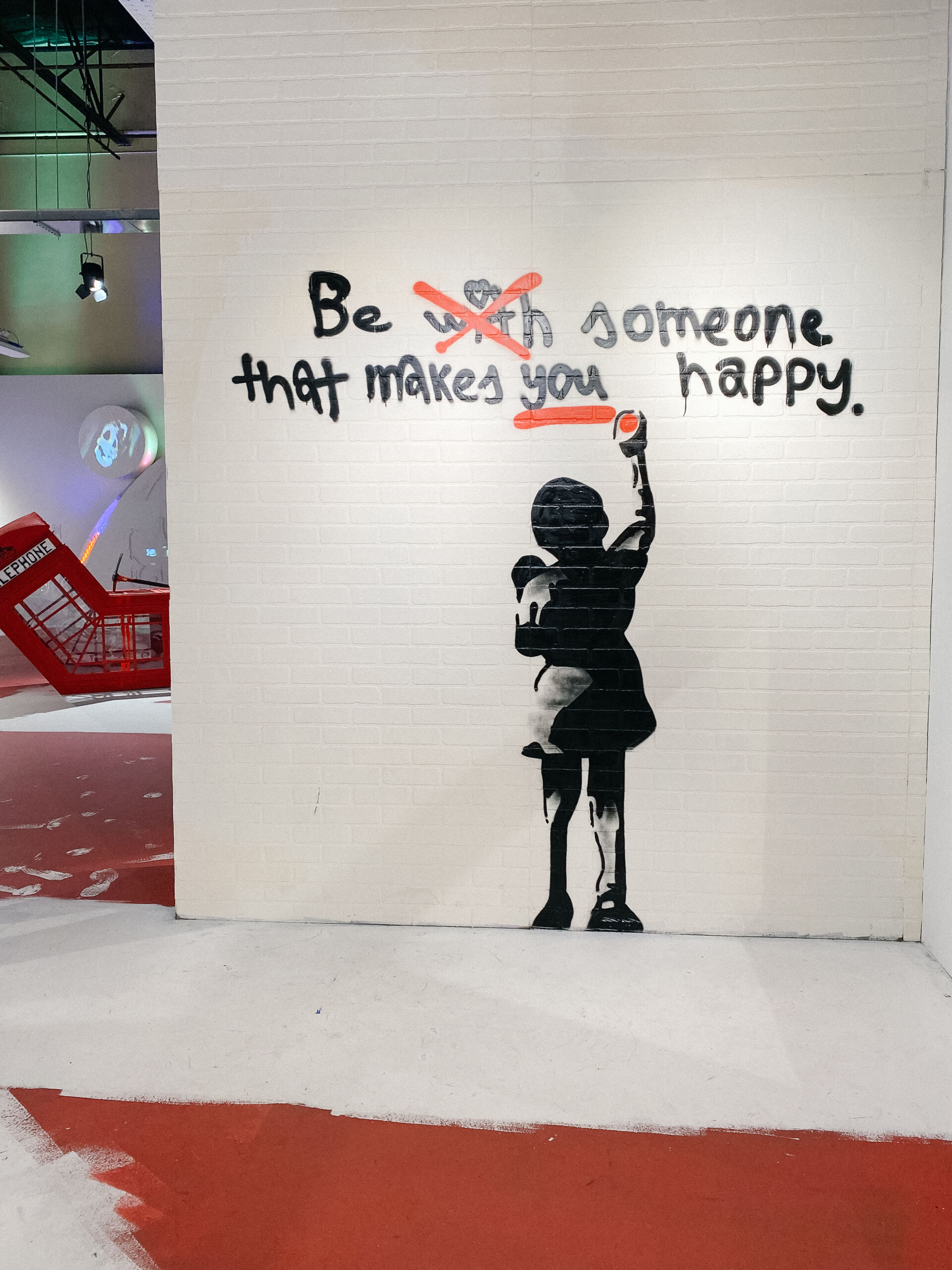 Afterwards we grabbed dinner at The Goodyear House!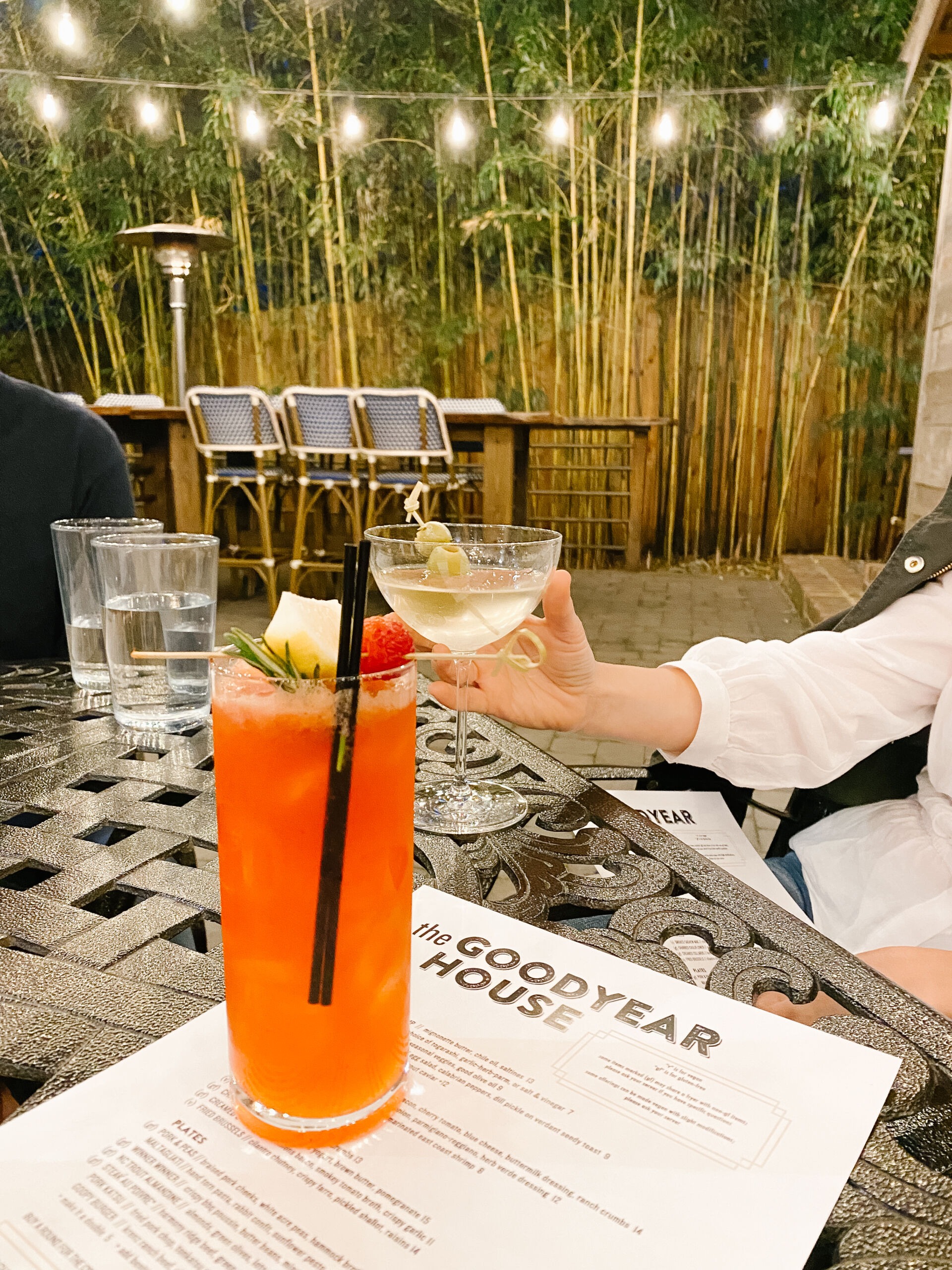 Sunday
Sunday morning we drove to Winston to spend the day with Matt's family. His sister Ann is moving to DC in a few weeks so we wanted to see her before she leaves! It was a great day.
Sunday evening we made burger bowls for dinner and all crashed hard into bed.
And that was a wrap on the weekend!
Have a great week, friends!