I spent a long weekend at the beach with some of my very best friends for our third annual Mamas Spring Break trip! We had a smaller group this year (due to dance recital conflicts popping up after we booked the trip) and stayed in a little cottage in Kiawah Island, South Carolina. The weekend was both relaxing and fun and I felt so grateful to have this quality time away with my mama friends.
Thursday
I rode down to the beach with Lisa and since we arrived early we stopped at Market Pavilion Bar in Charleston for a rooftop snack on the way in. Afterwards we picked up a few groceries for the weekend and made it to the cottage in perfect timing with Sara and McKinsey's arrival. After getting settled in, Lisa whipped up what would become our signature cocktail of the weekend — Palomas! We took our drinks down to enjoy on the beach before going out to dinner at The Fat Hen.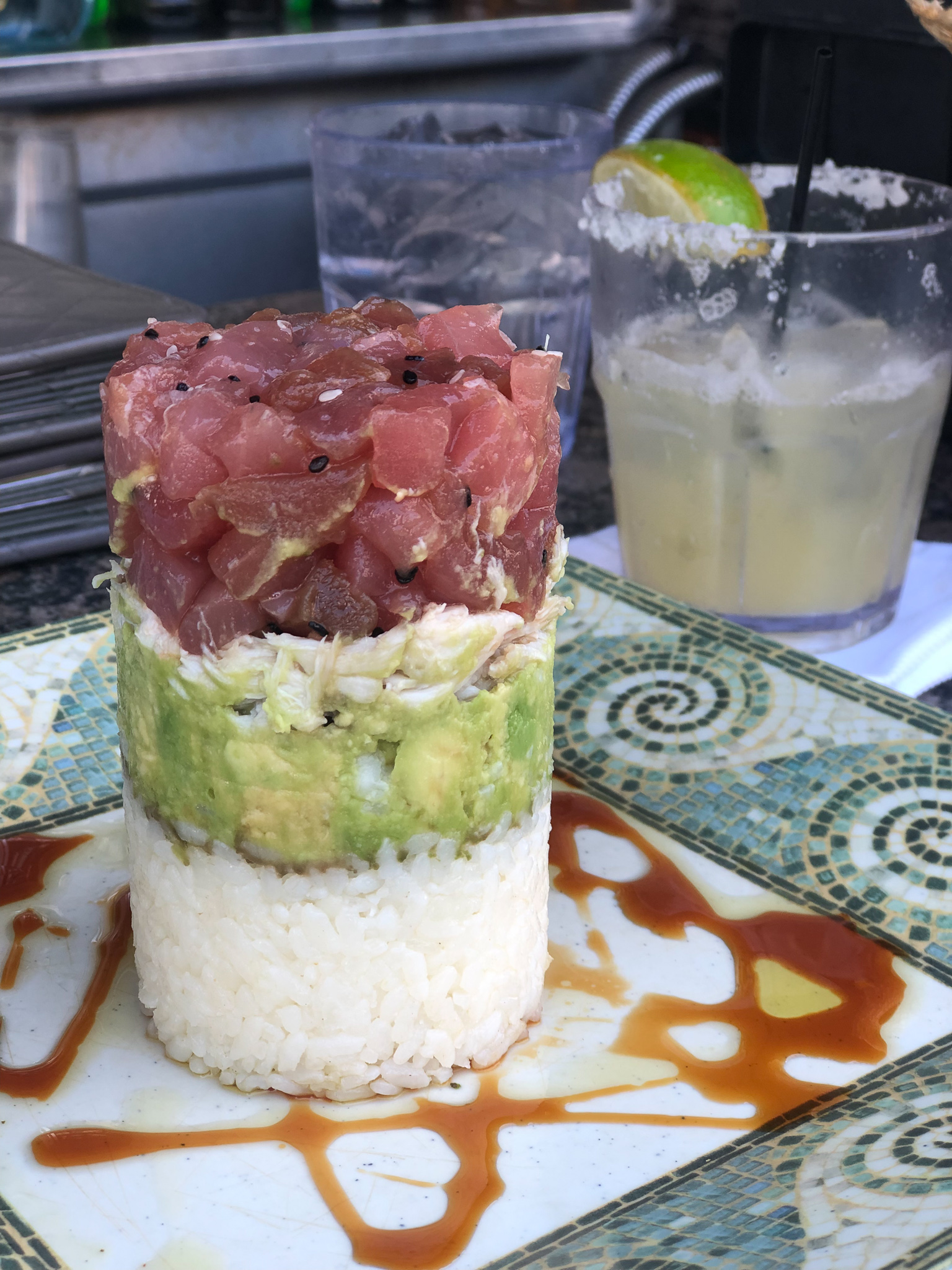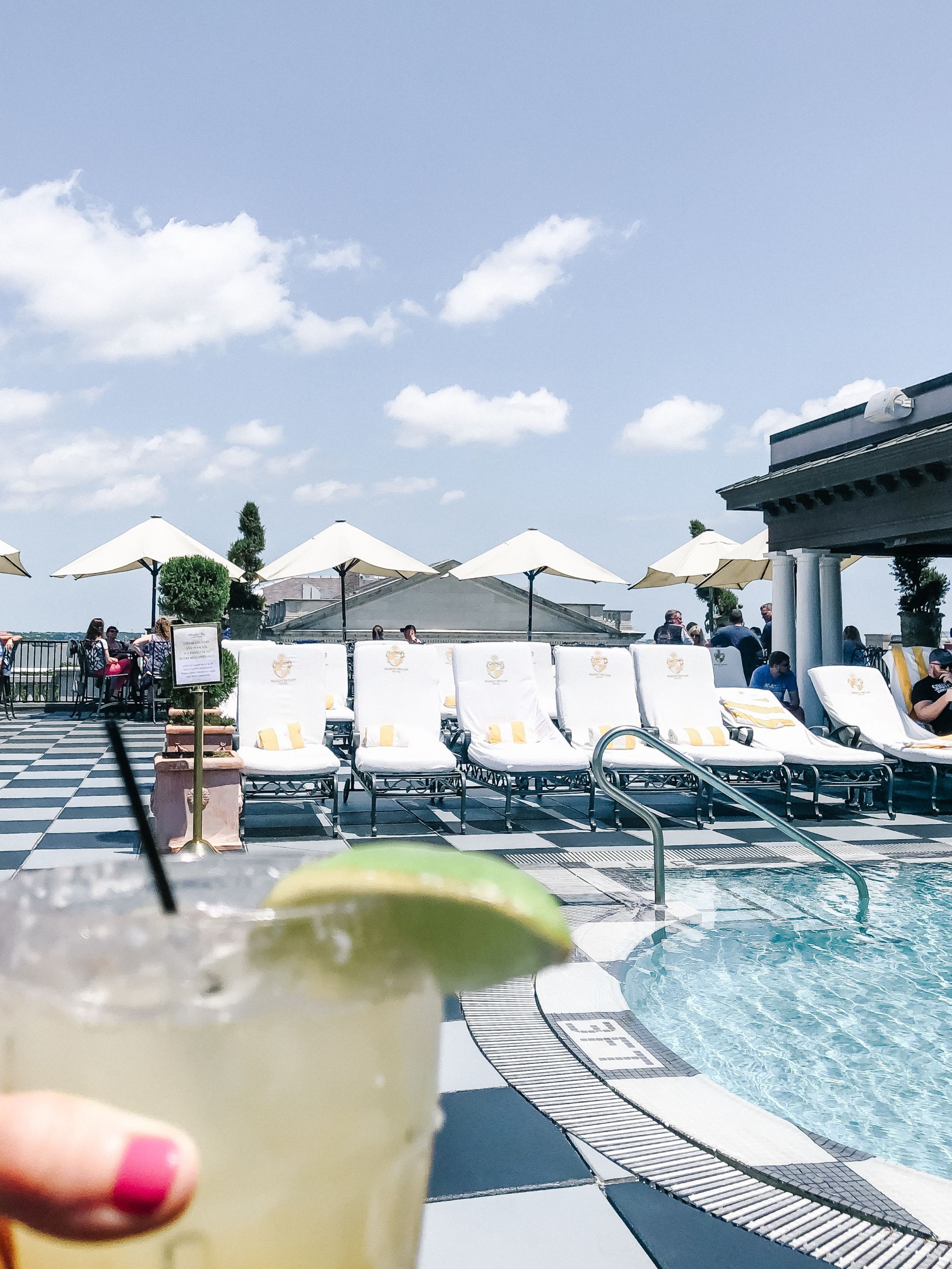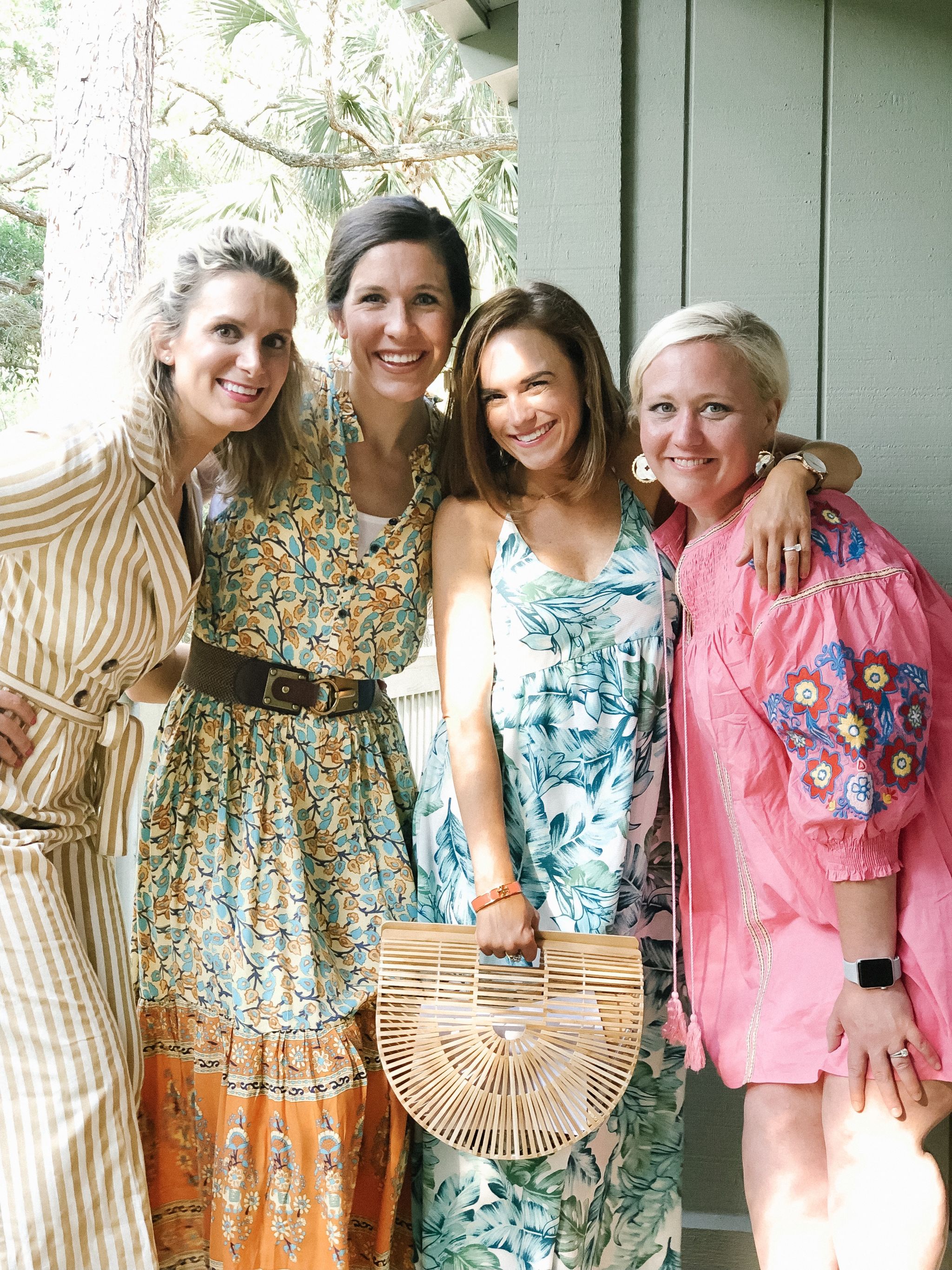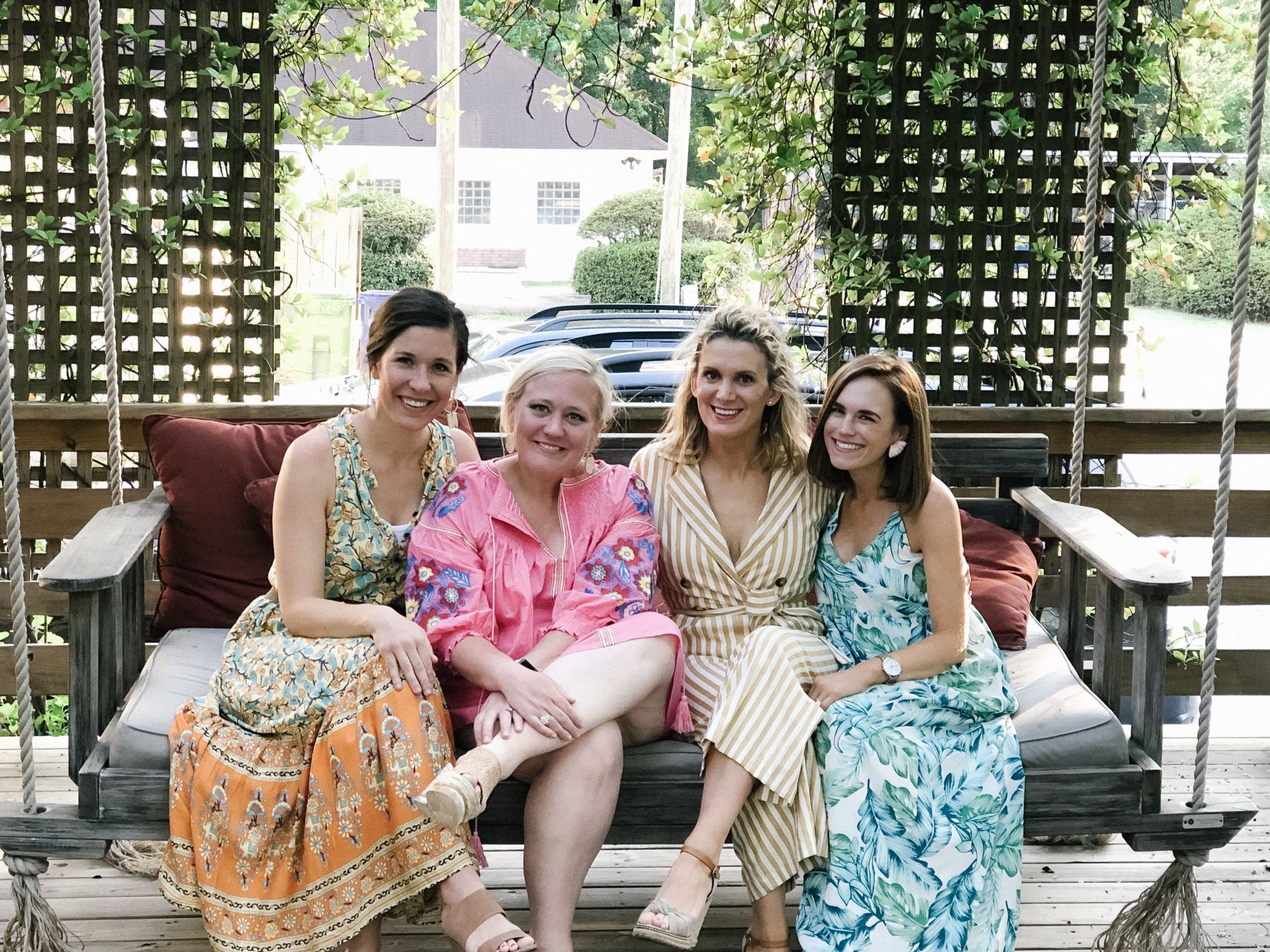 Friday
Friday morning we walked the most gorgeous 4 mile trail along the golf course and on the beach before spending the entire day on the beach. We were so dang lucky to have gorgeous weather this year. Last year it rained the entire trip so we were extra thankful this year for sunny, breezy beach weather. We had dinner on the beautiful veranda at The Ryder Cup Bar.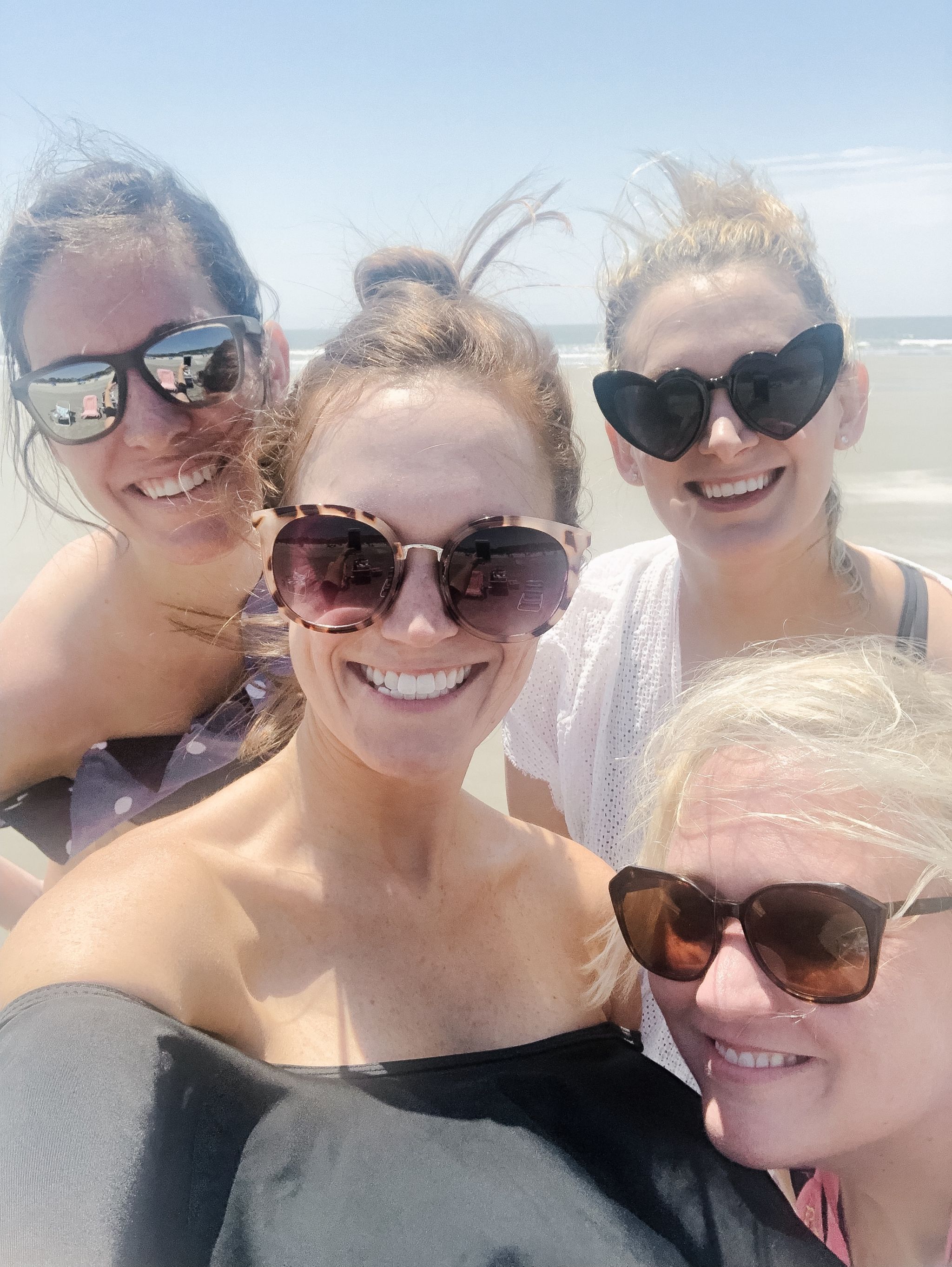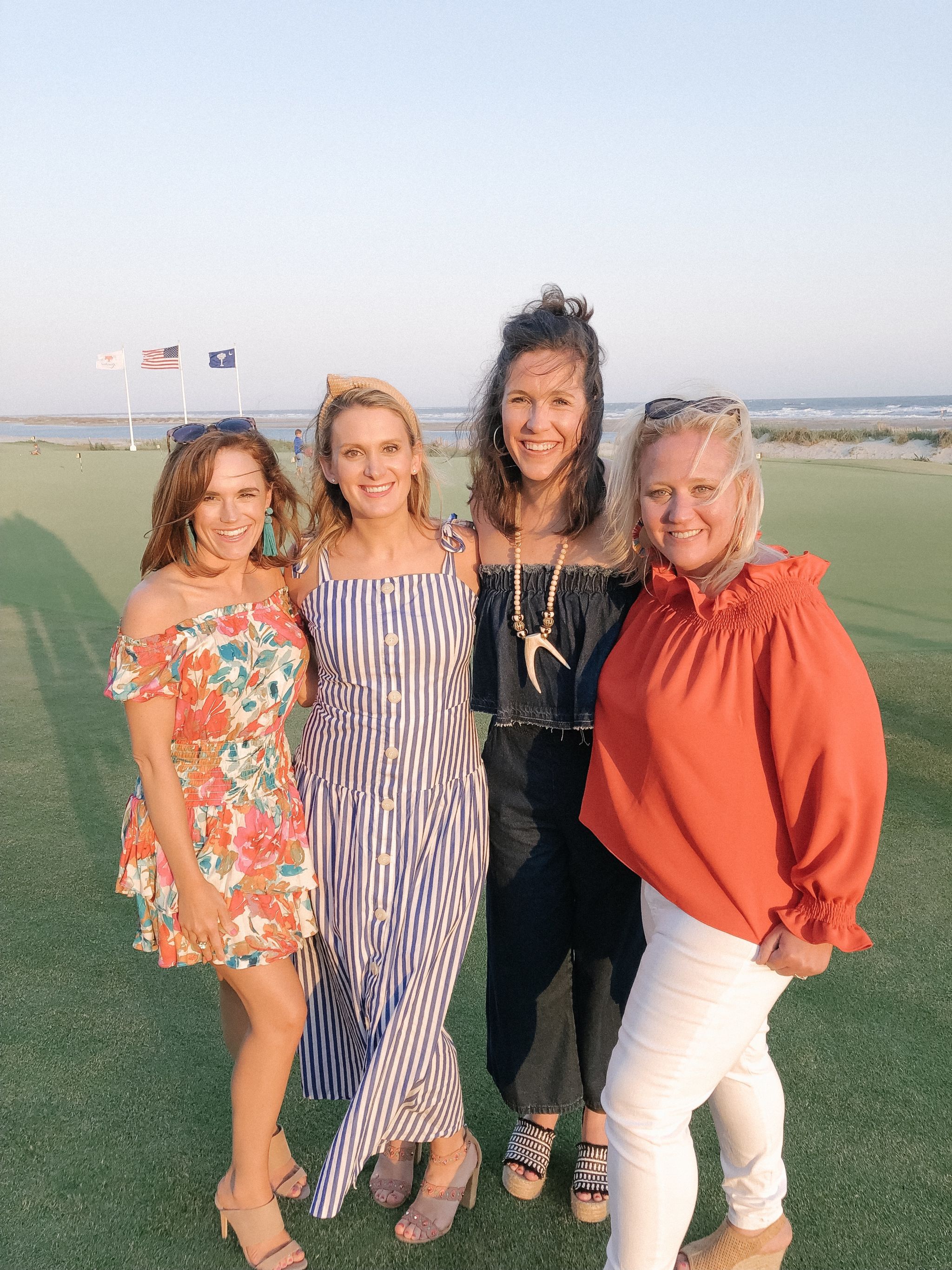 Saturday
We spent Saturday morning exploring Freshfields Village. We grabbed coffee and bagel sandwiches at Java Java and walked around to all of the little shops. On our way back to our cottage we grabbed a pizza from Luciano's Pizzeria to reheat later for dinner on the beach. We spent the entire rest of the day and evening on the beach. It was amazing.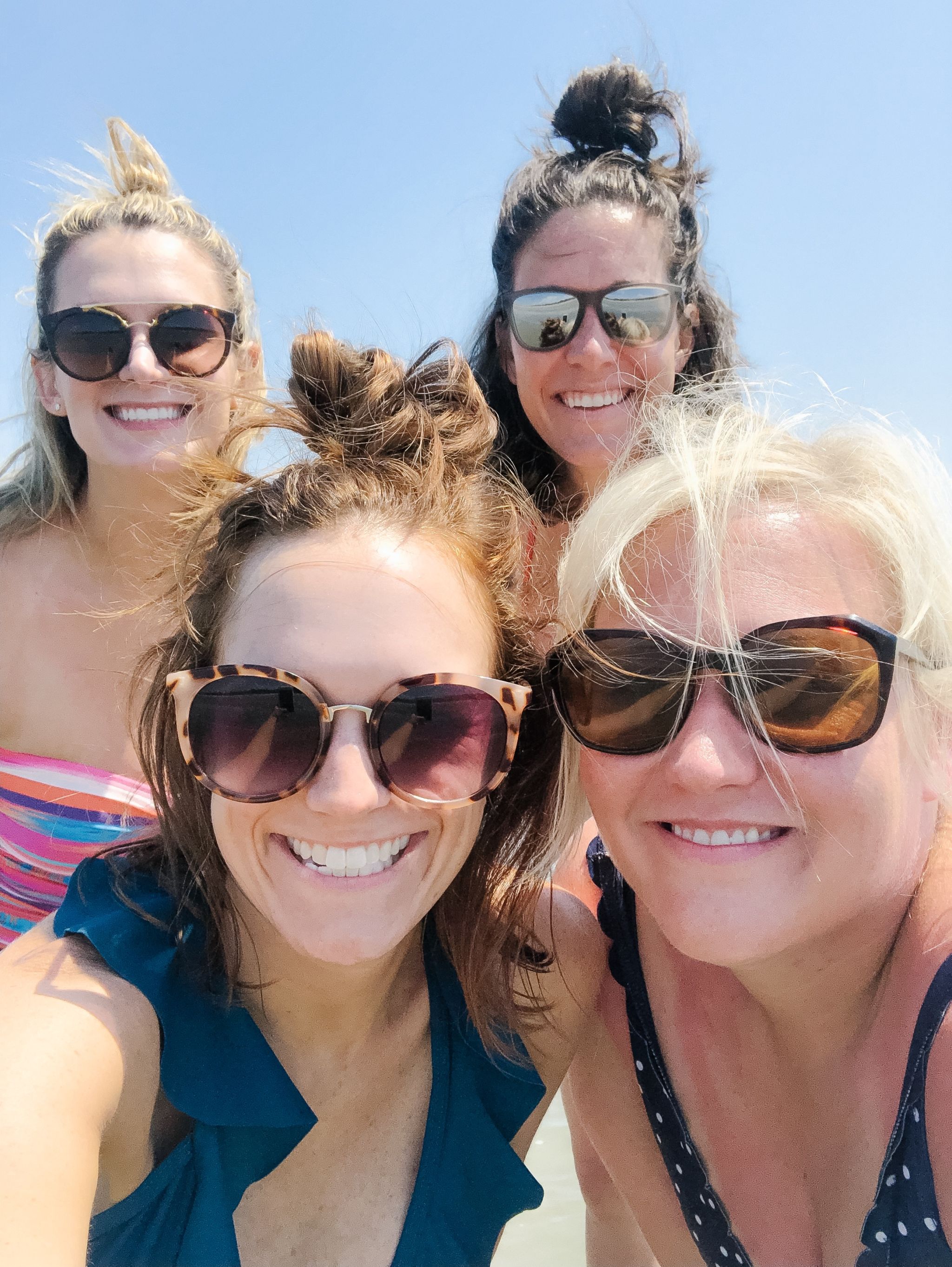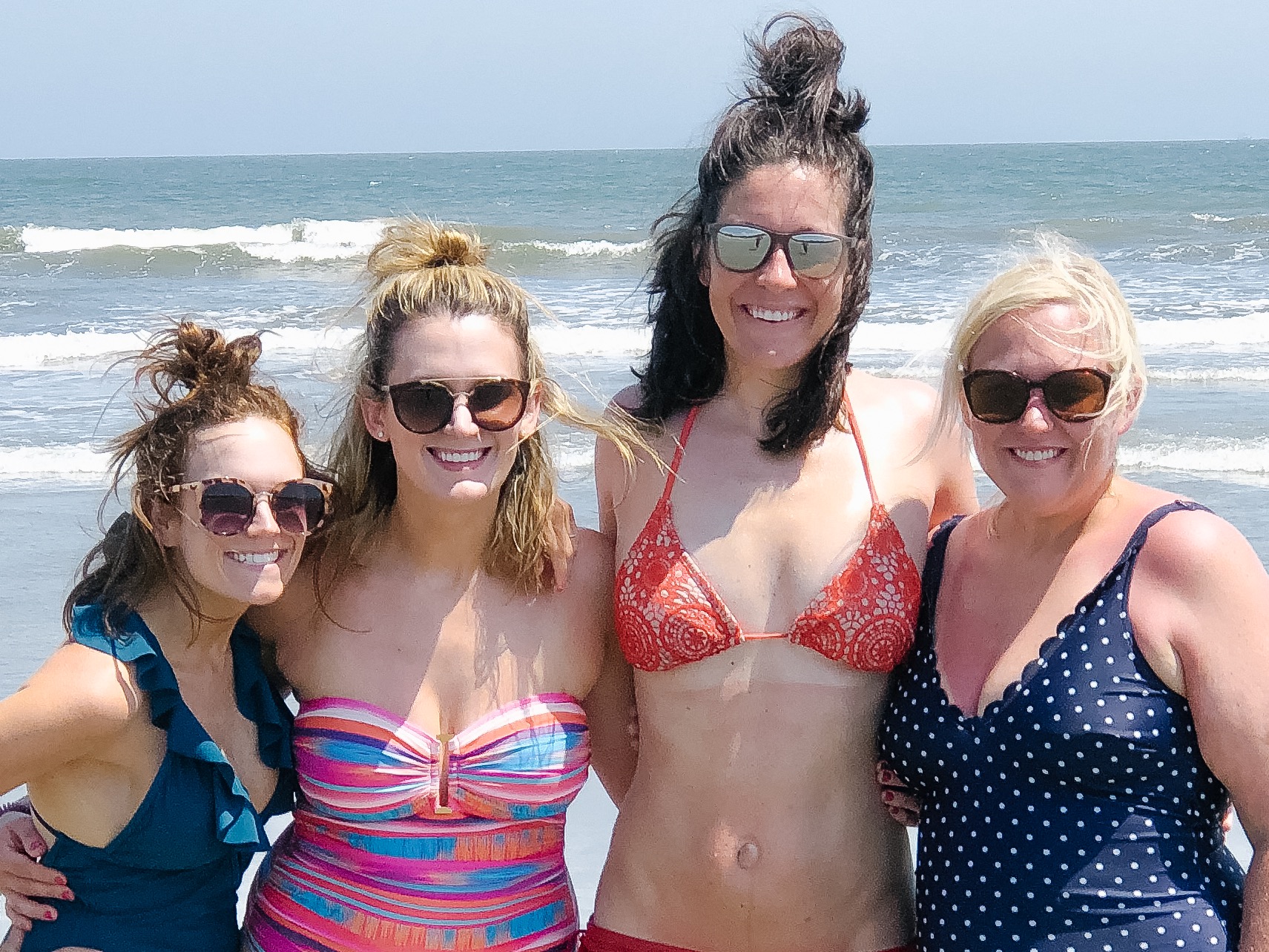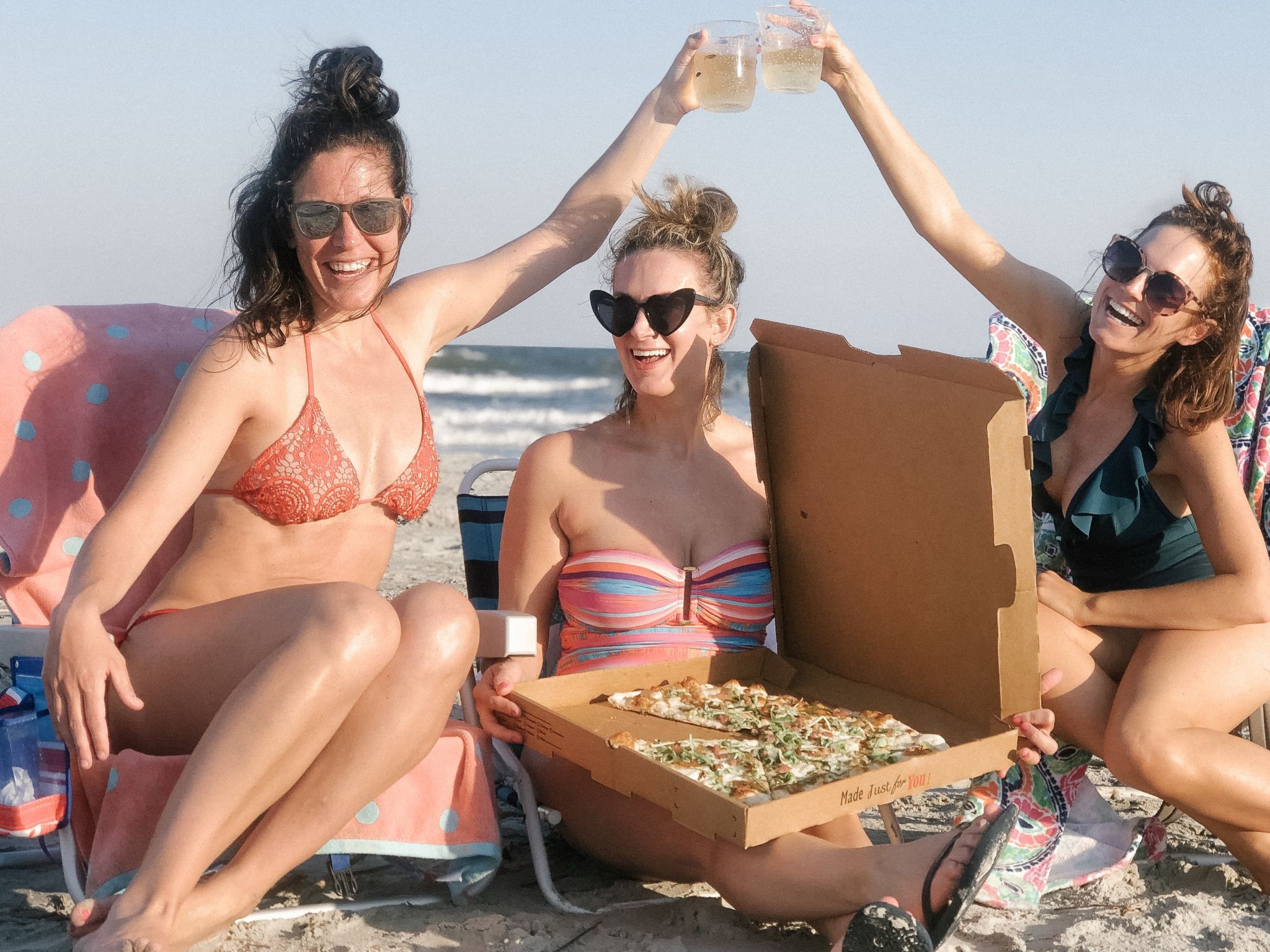 Sunday
We packed up and headed home to our babies!
Hands down, this was my favorite beach trip yet and I am so very thankful to have these amazing mama friends in my life (and our amazing husbands for holding down the fort while we were away)!
Previous Mama Spring Breaks: 2018 | 2017