We had a great 4th of July weekend with Matt's parents in Bald Head Island, NC! It had been a long time since our last trip here when Caroline was only two months old and it was fun to return.
To get to the island you have to take a short ferry ride from Southport. Once you arrive to Bald Head Island all cars disappear and transportation is done via golf cart.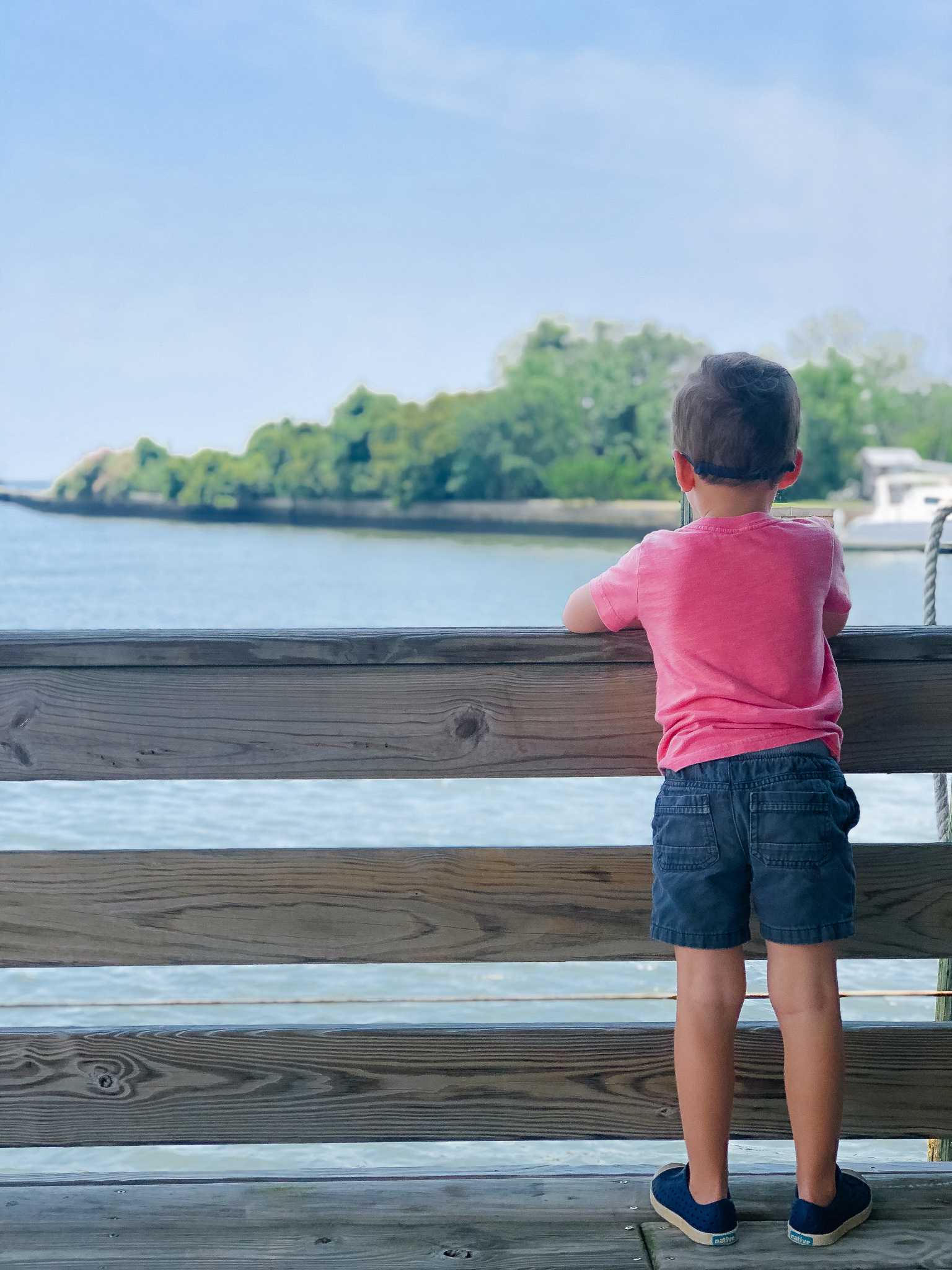 Mimi's beach vacation tradition — ice cream cake! The base layer starts with ice cream sandwiches (straight from a box!), then a thin layer of cool whip, sprinkle with your favorite toppings and syrups (this year it was Reese's cups, M&Ms and caramel syrup) then spread one last layer of cool whip on top and freeze. When you're read to eat, let it sit out for about 15 minutes. SO good.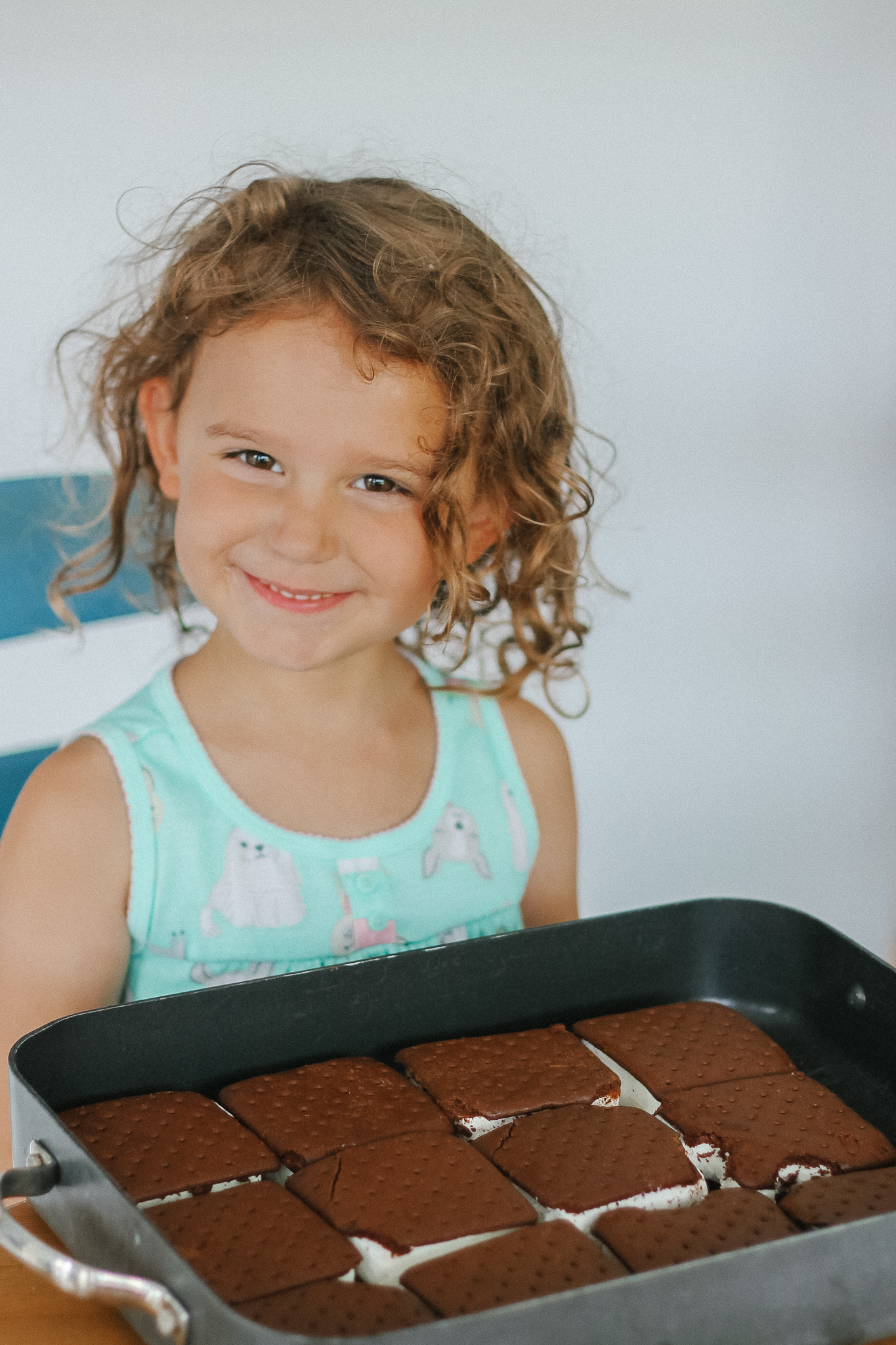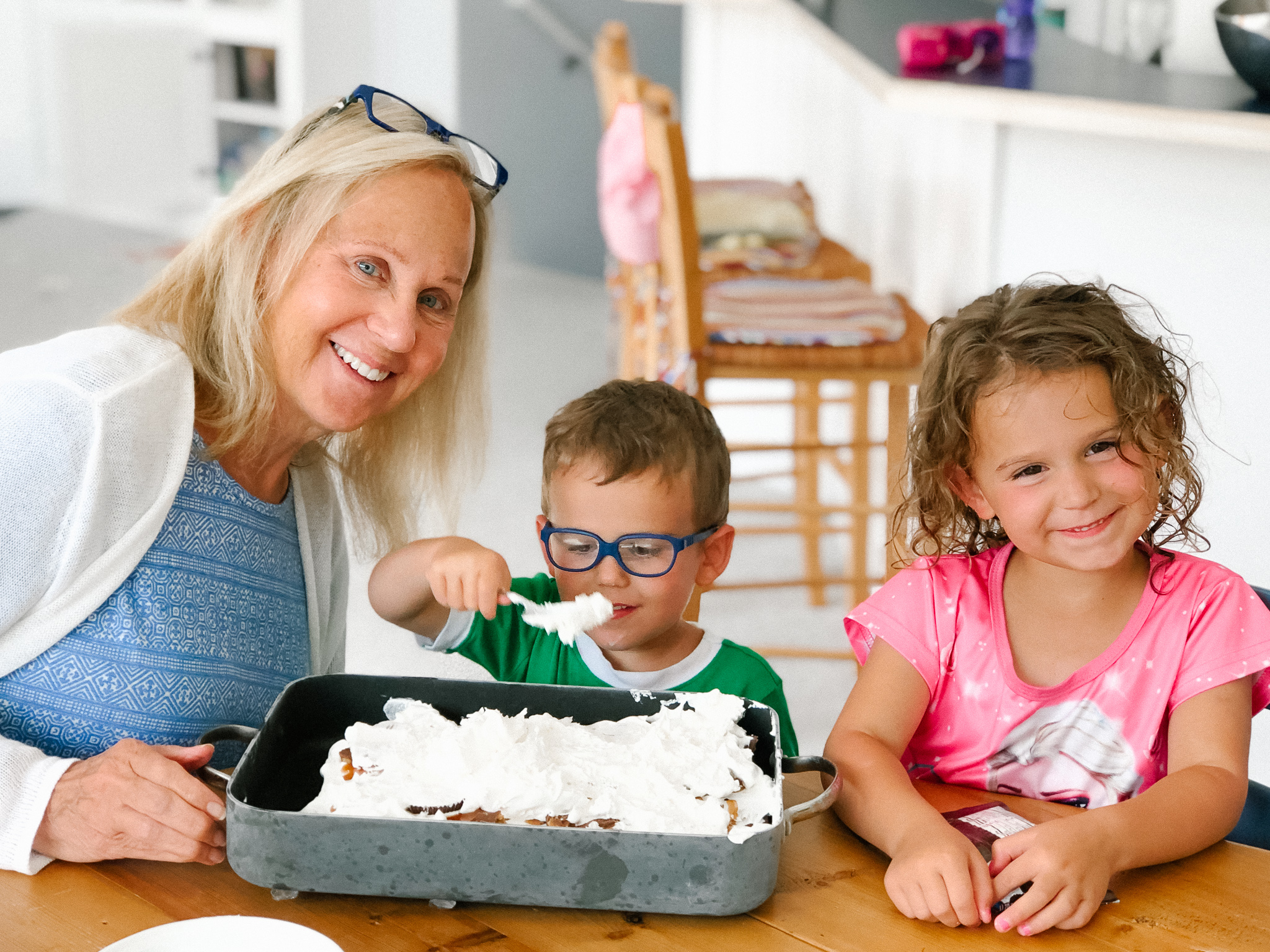 Golf cart decorated and ready to go!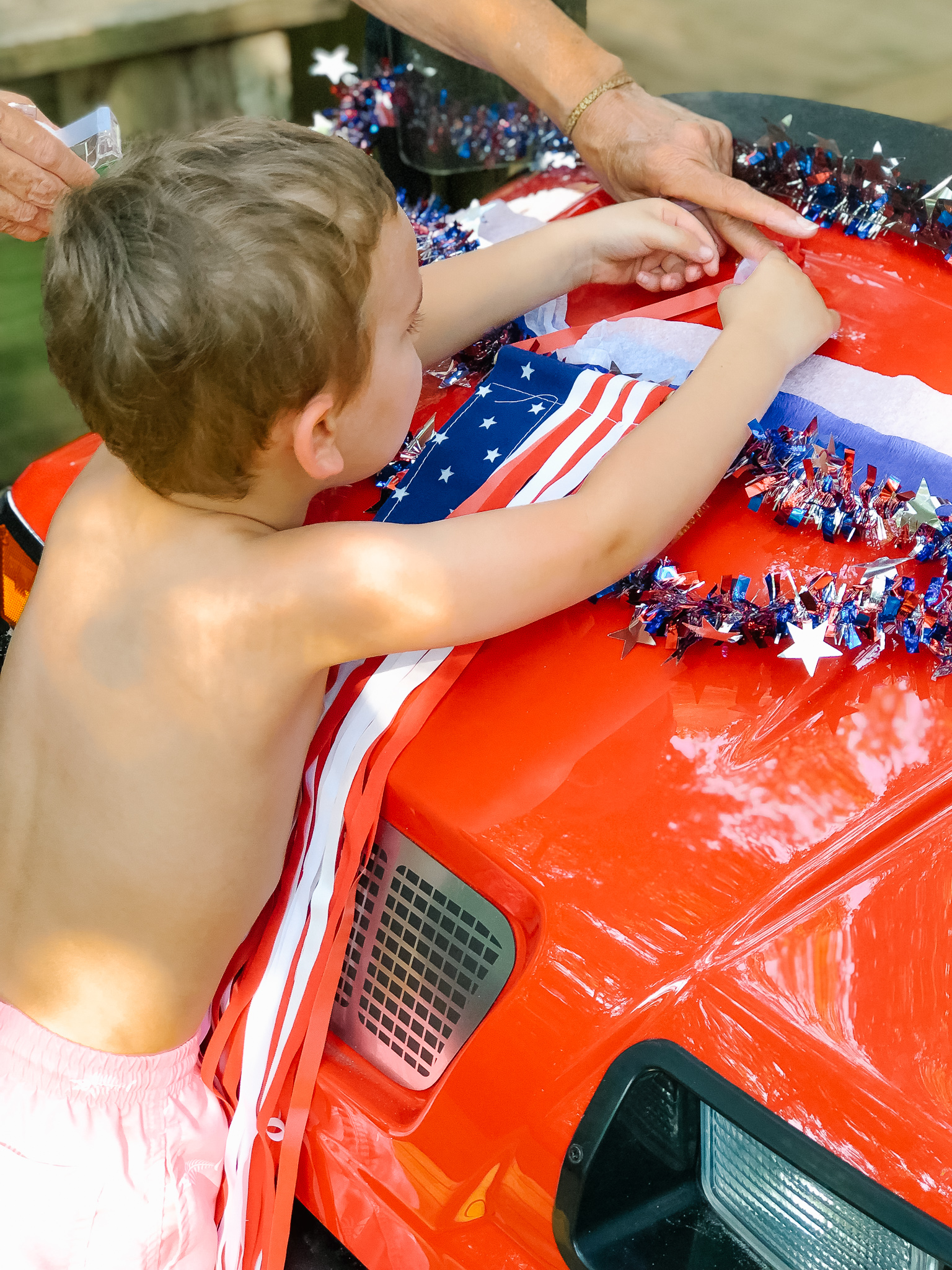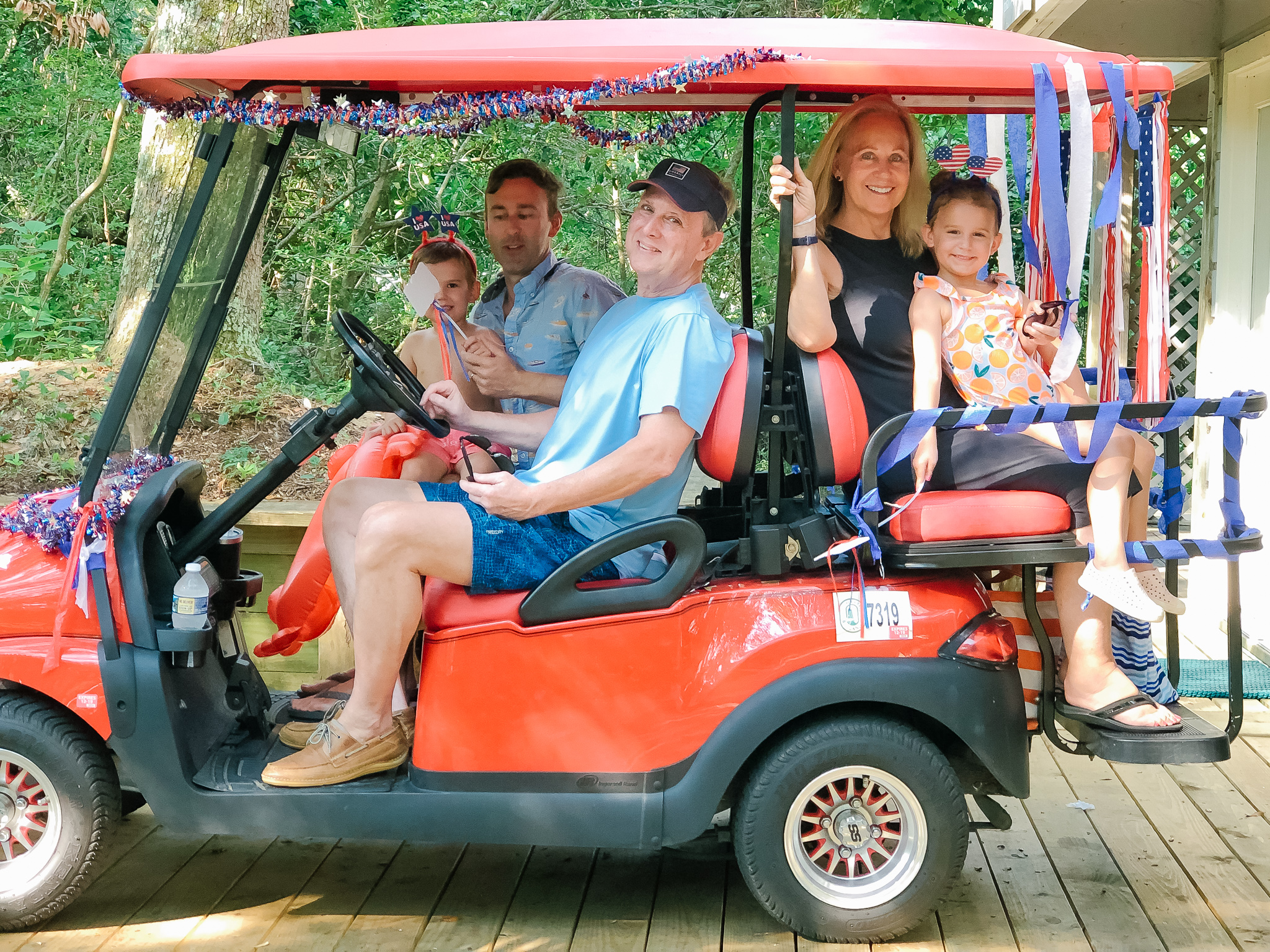 The Shoals Club threw an incredible pool party on July 4th and the kids partied at the pool from 9:30 am – 4 pm! There was ice cream, fun music, tons of beach balls and more. The kids (and all of us actually) were so wiped out after the pool day that we passed on the BBQ cookout and fireworks and everyone collapsed into bed super early.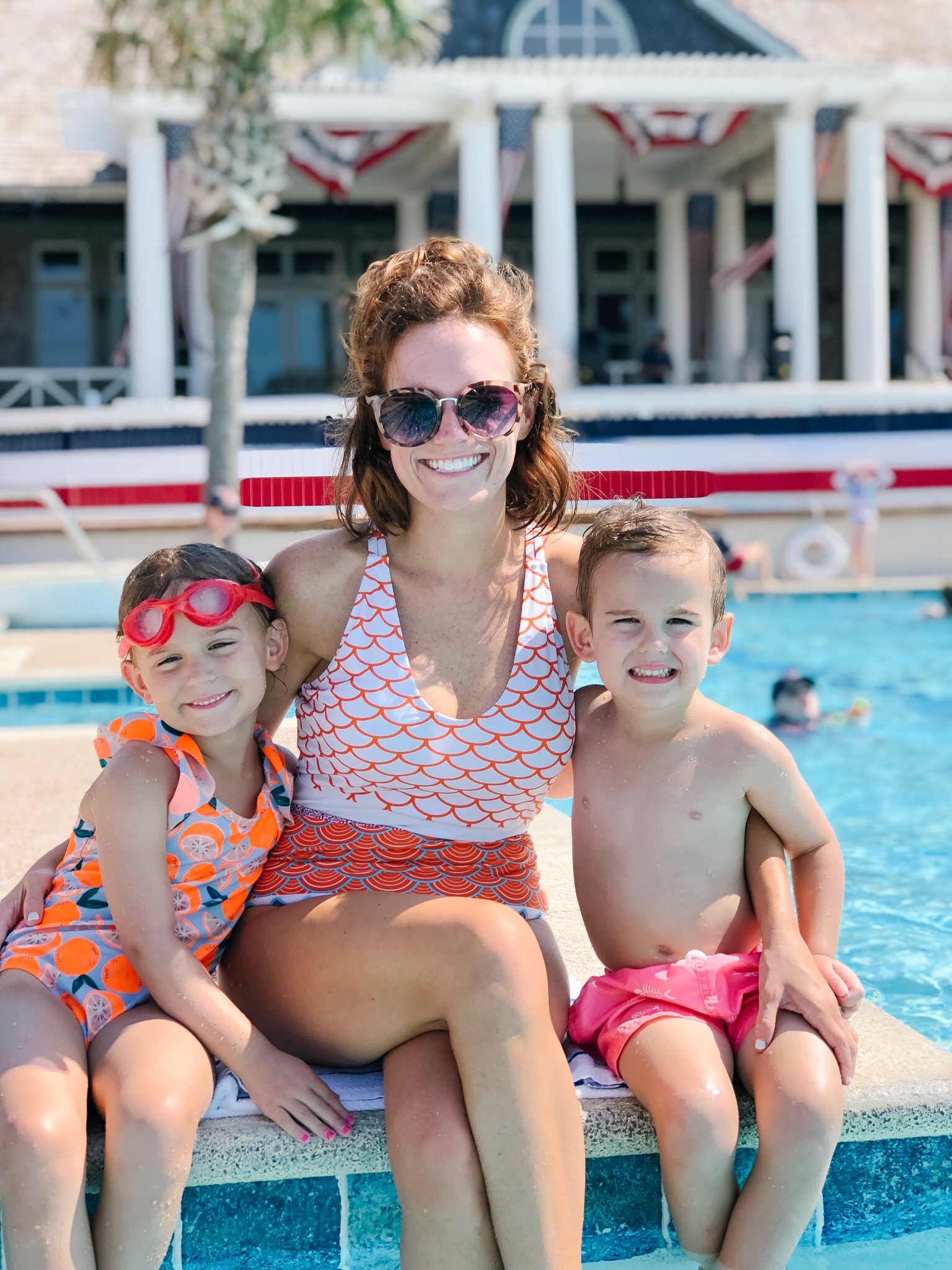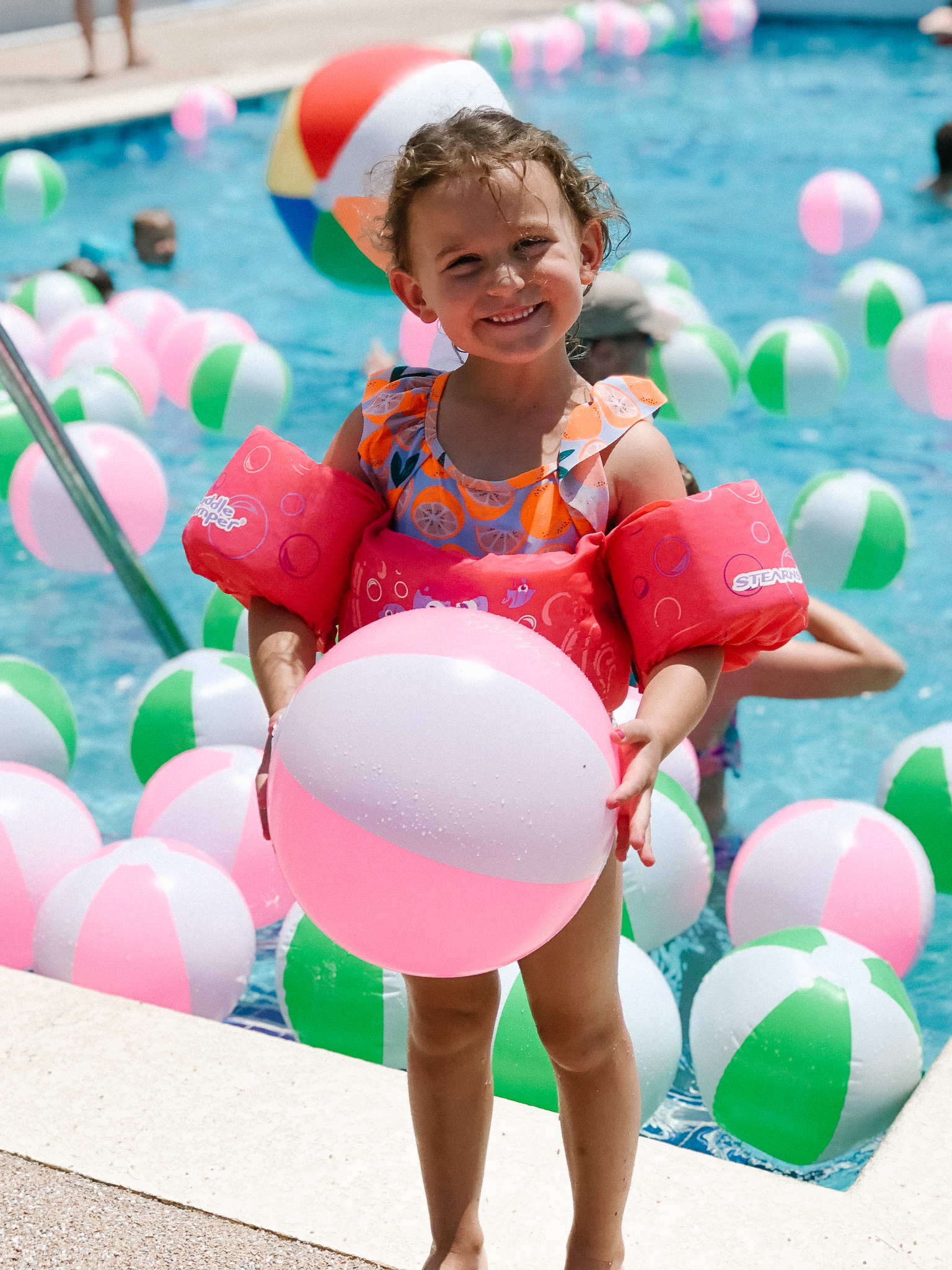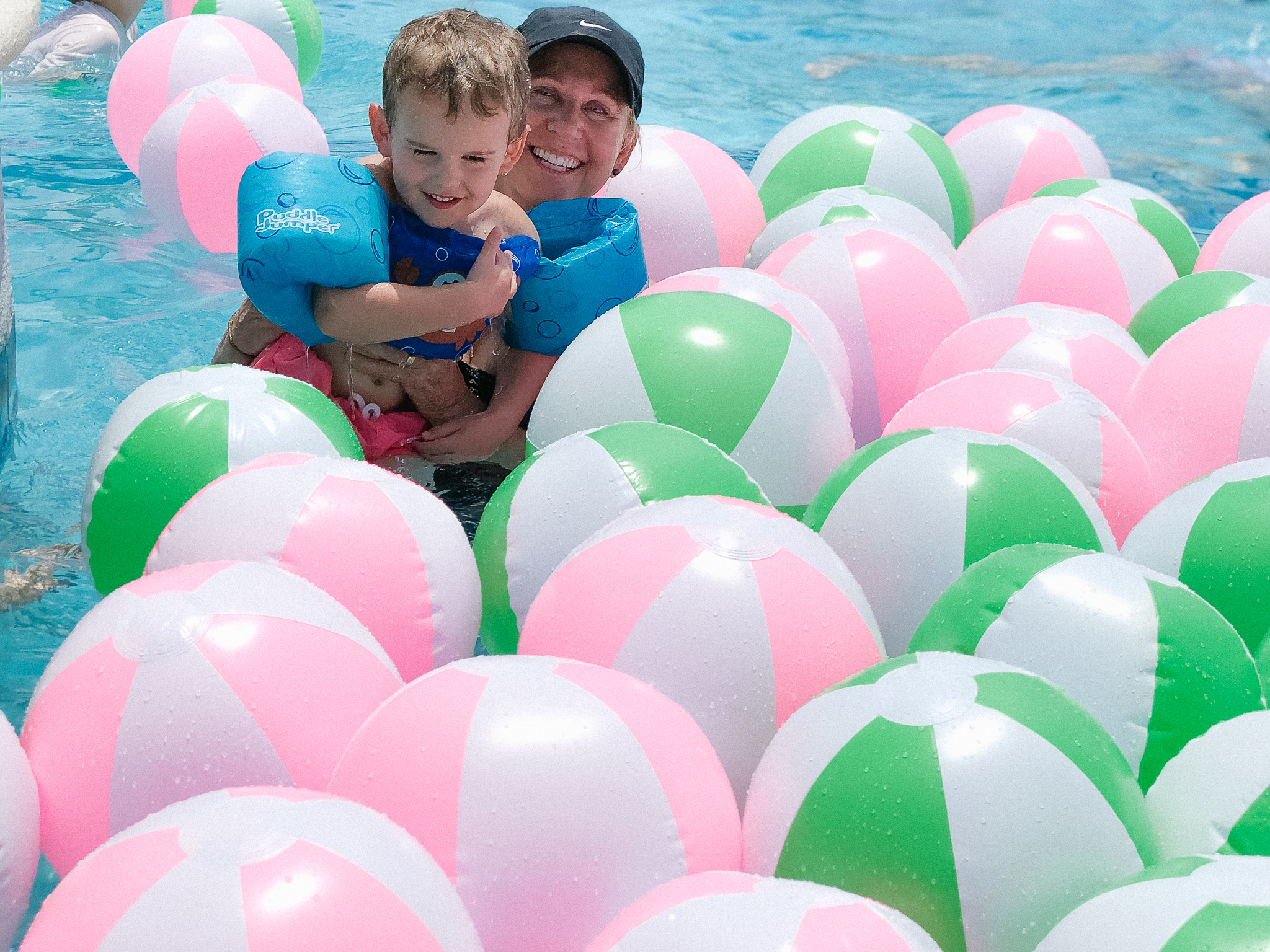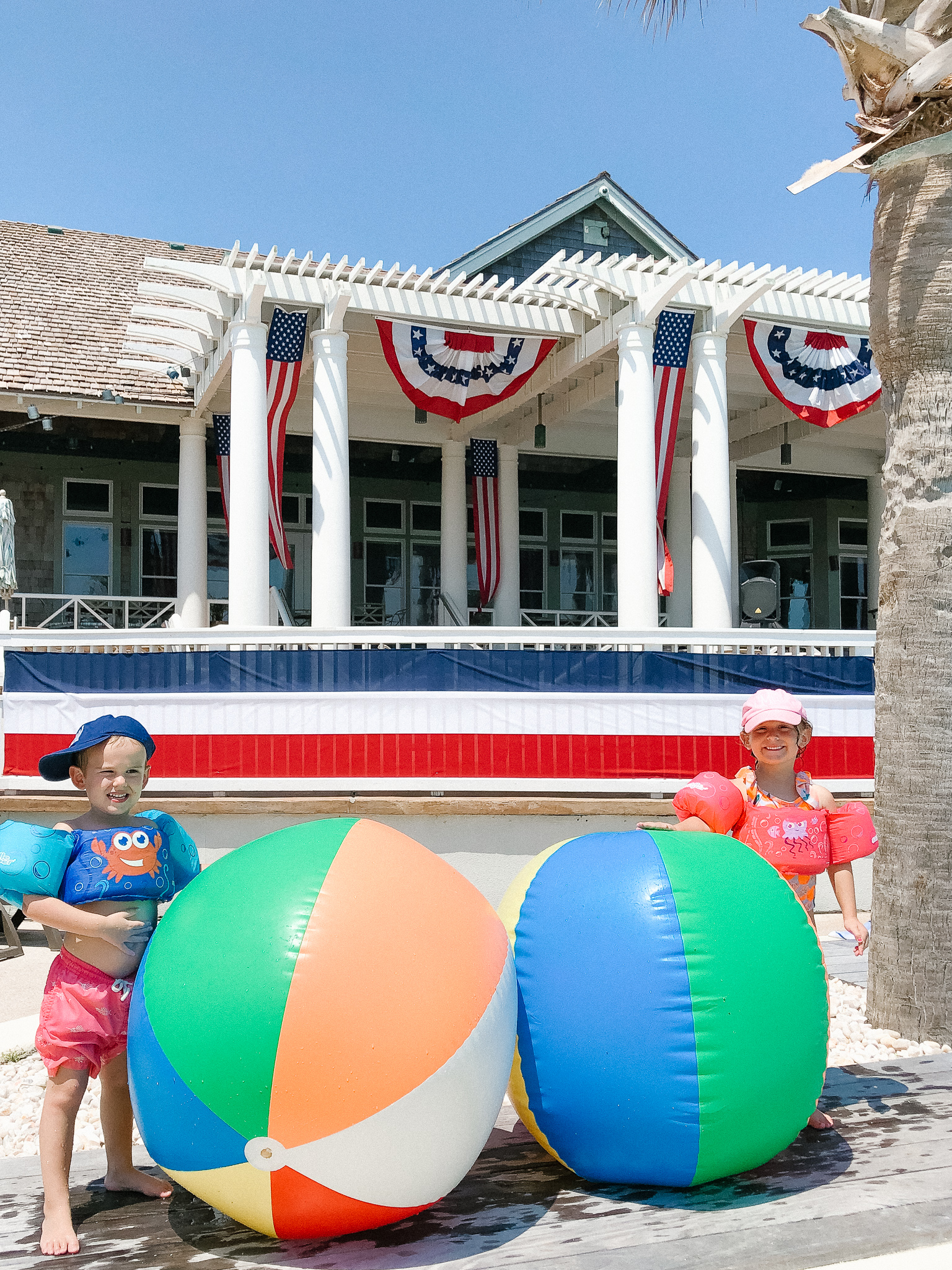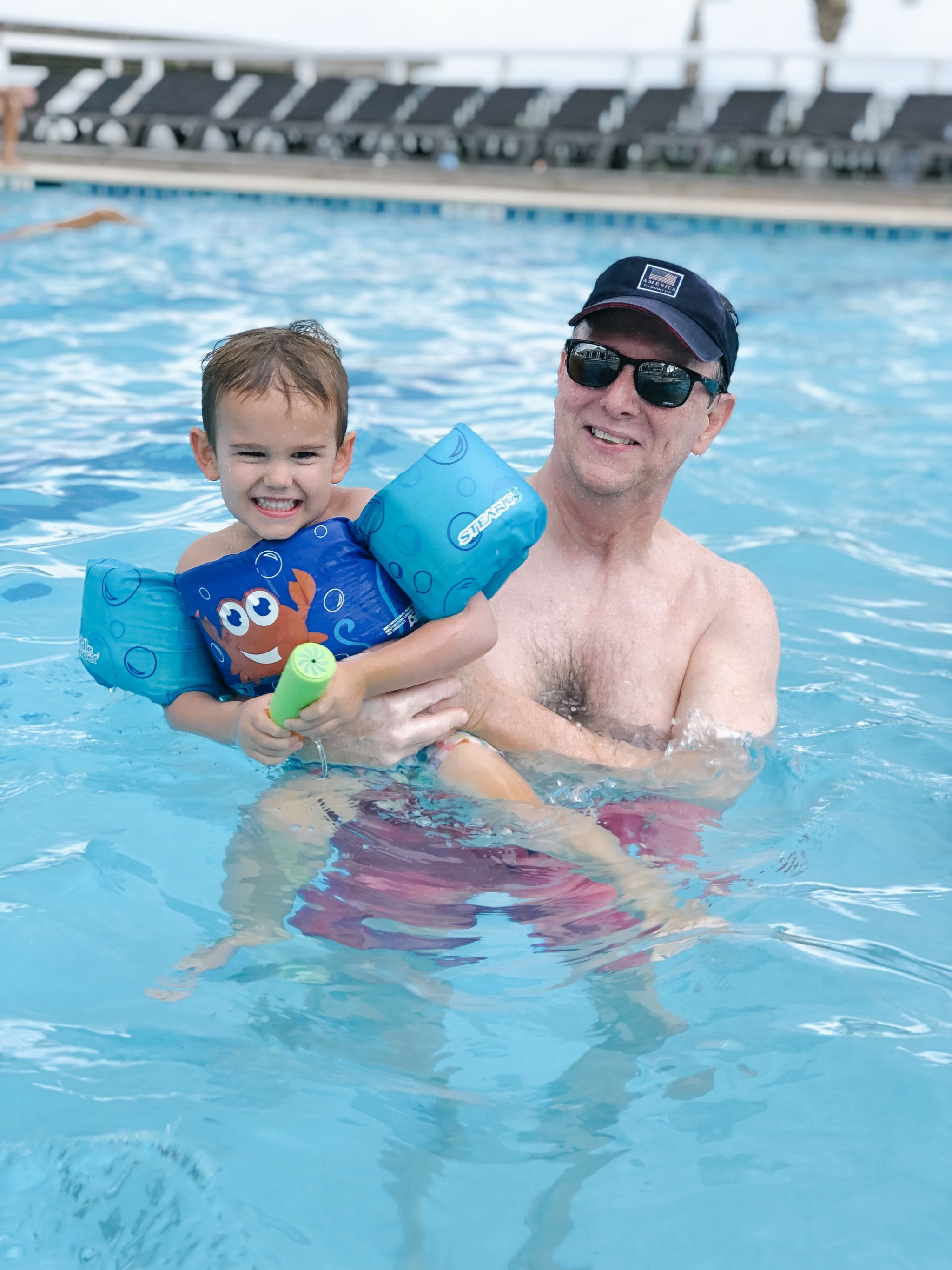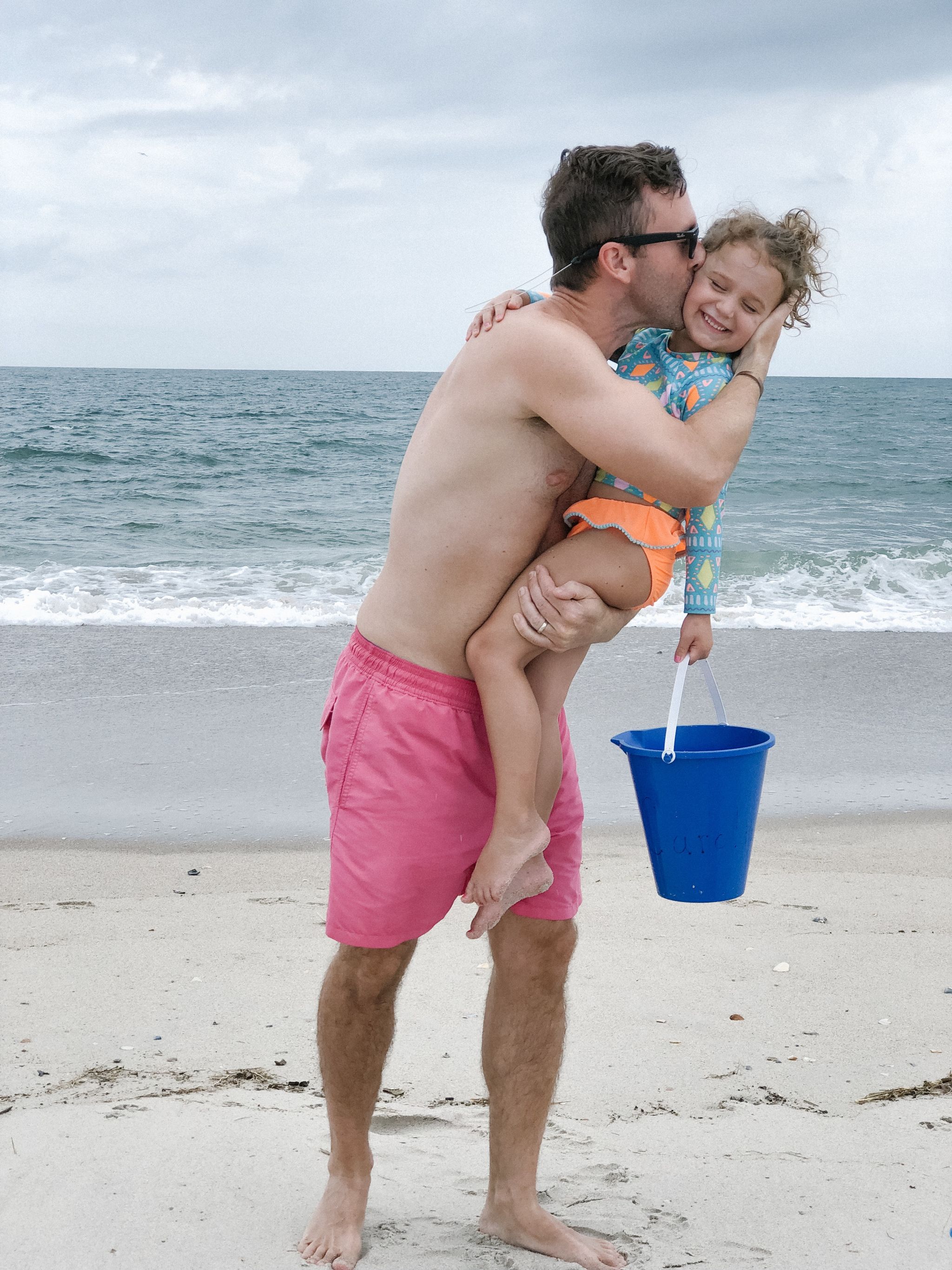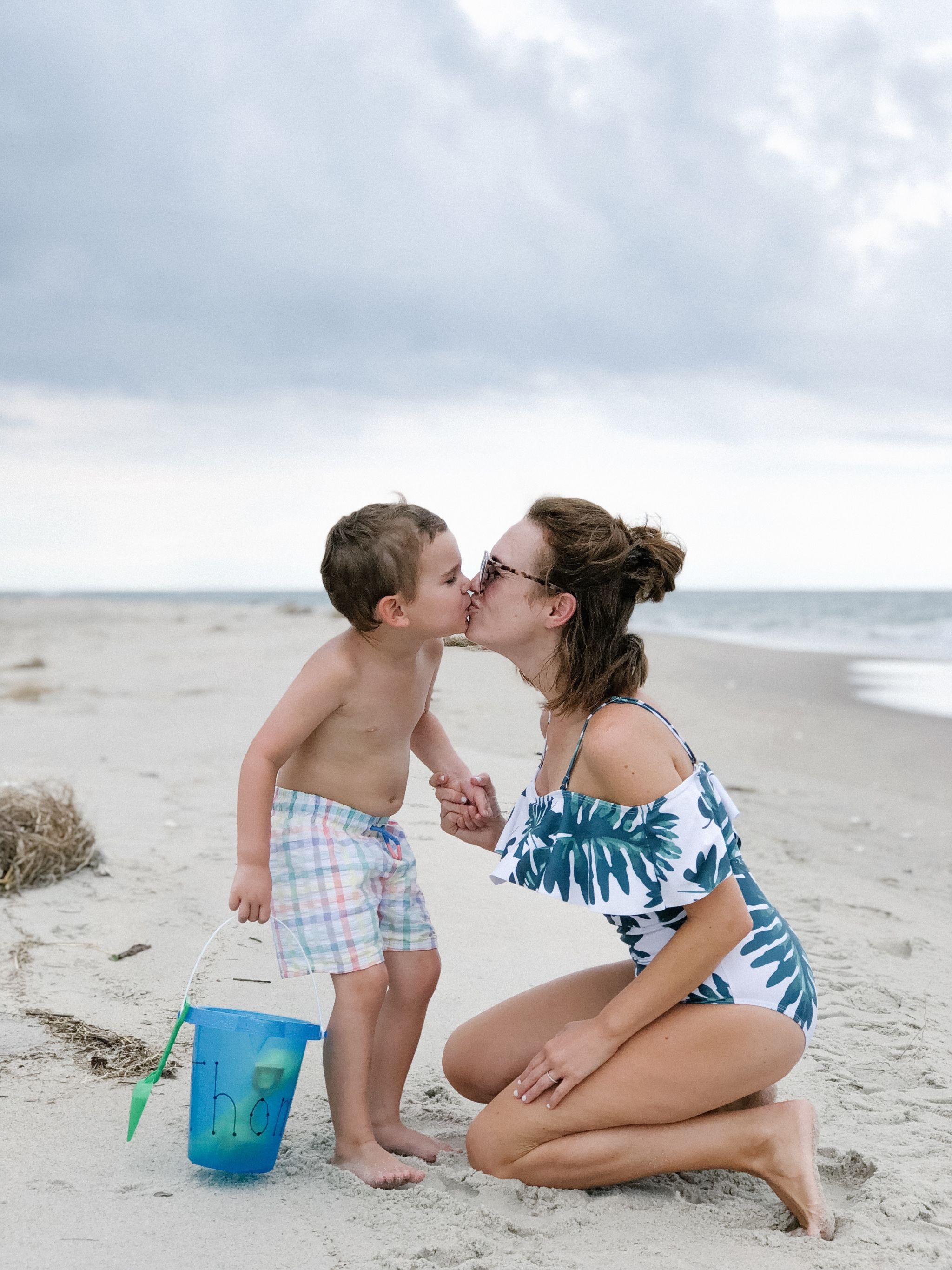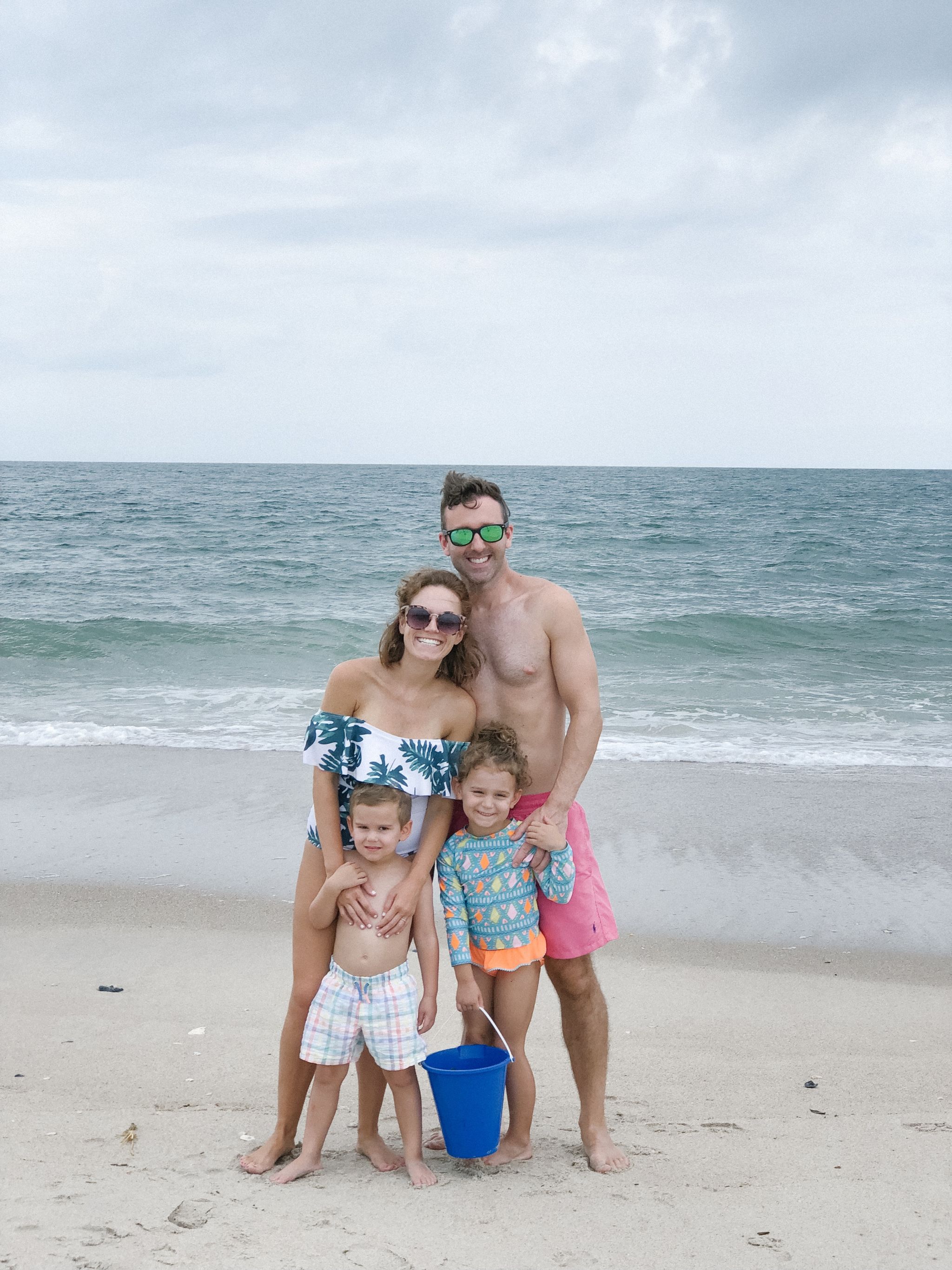 And that was a wrap on our 4th! God bless America!